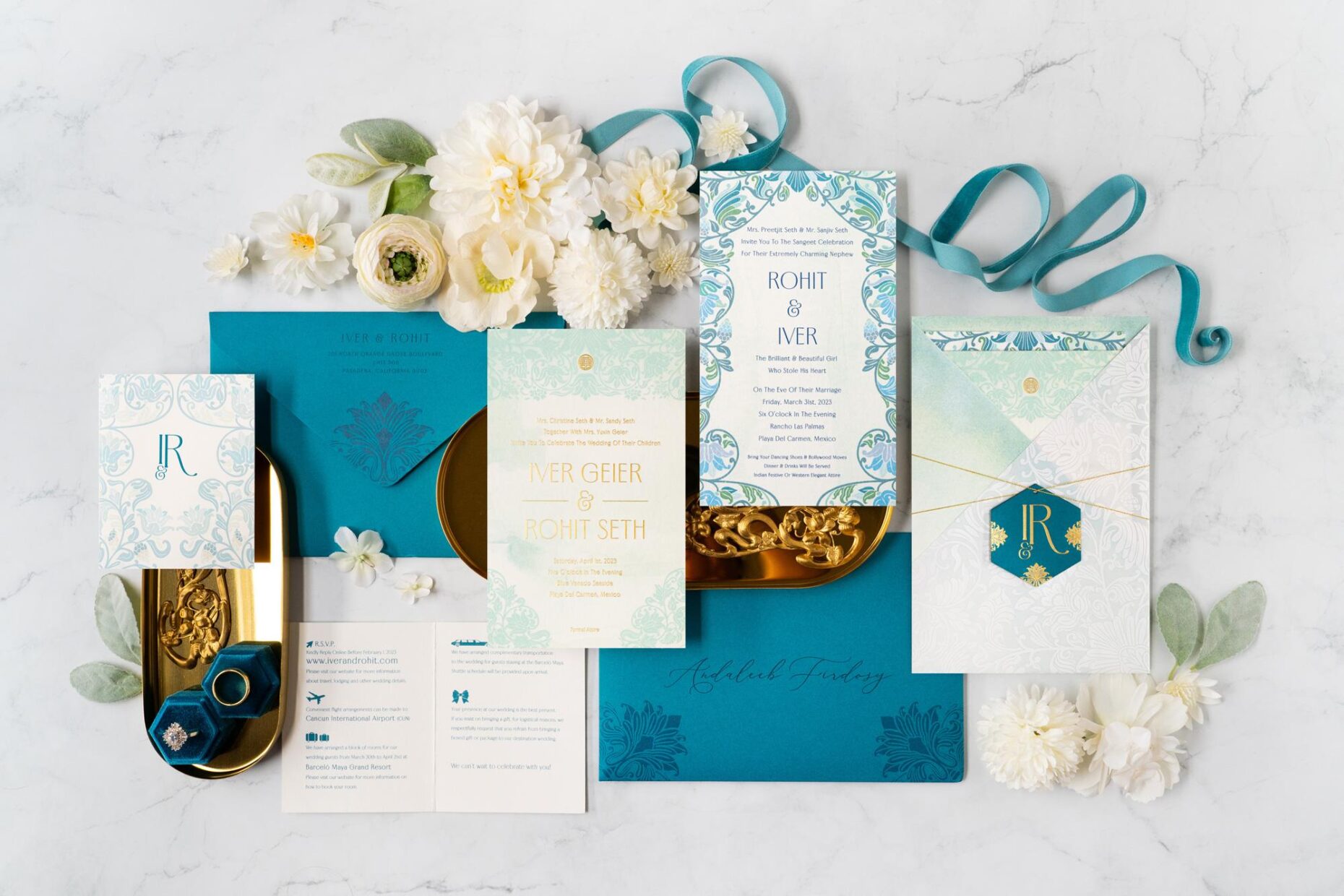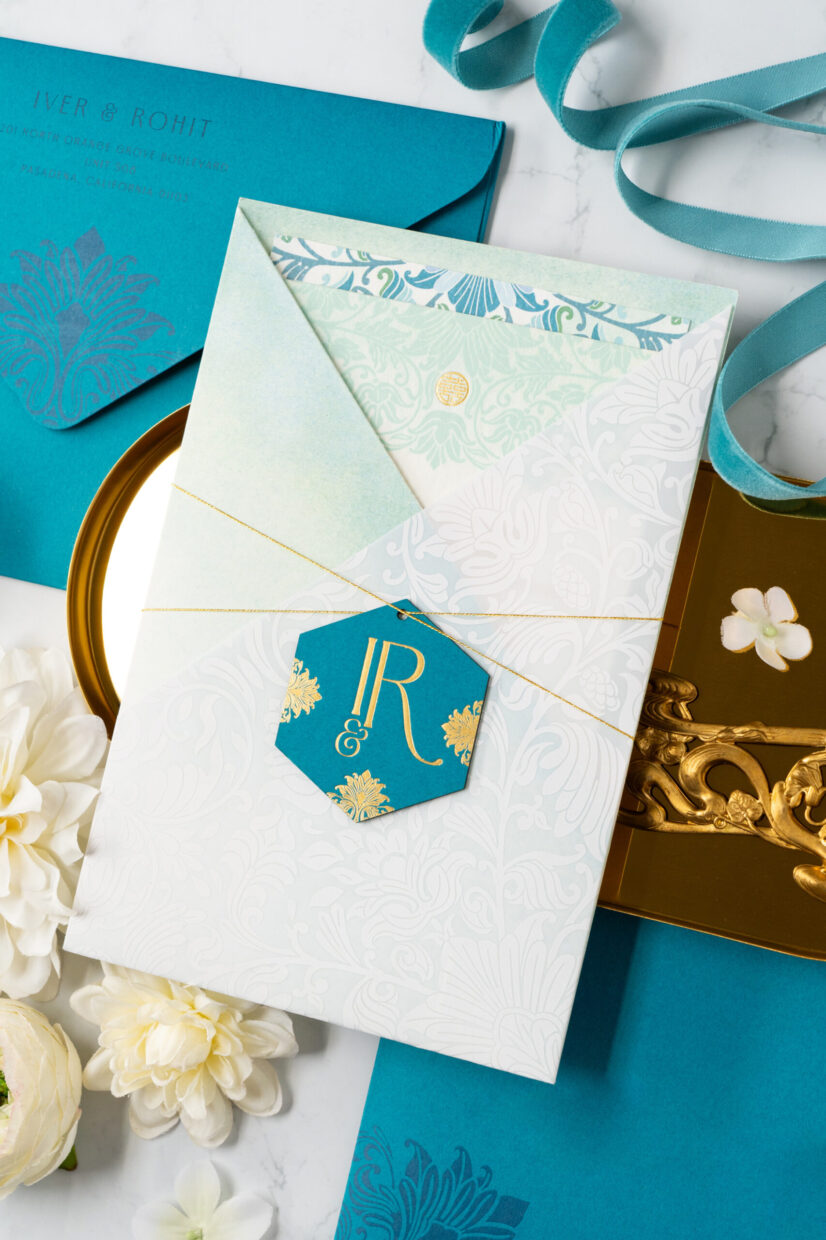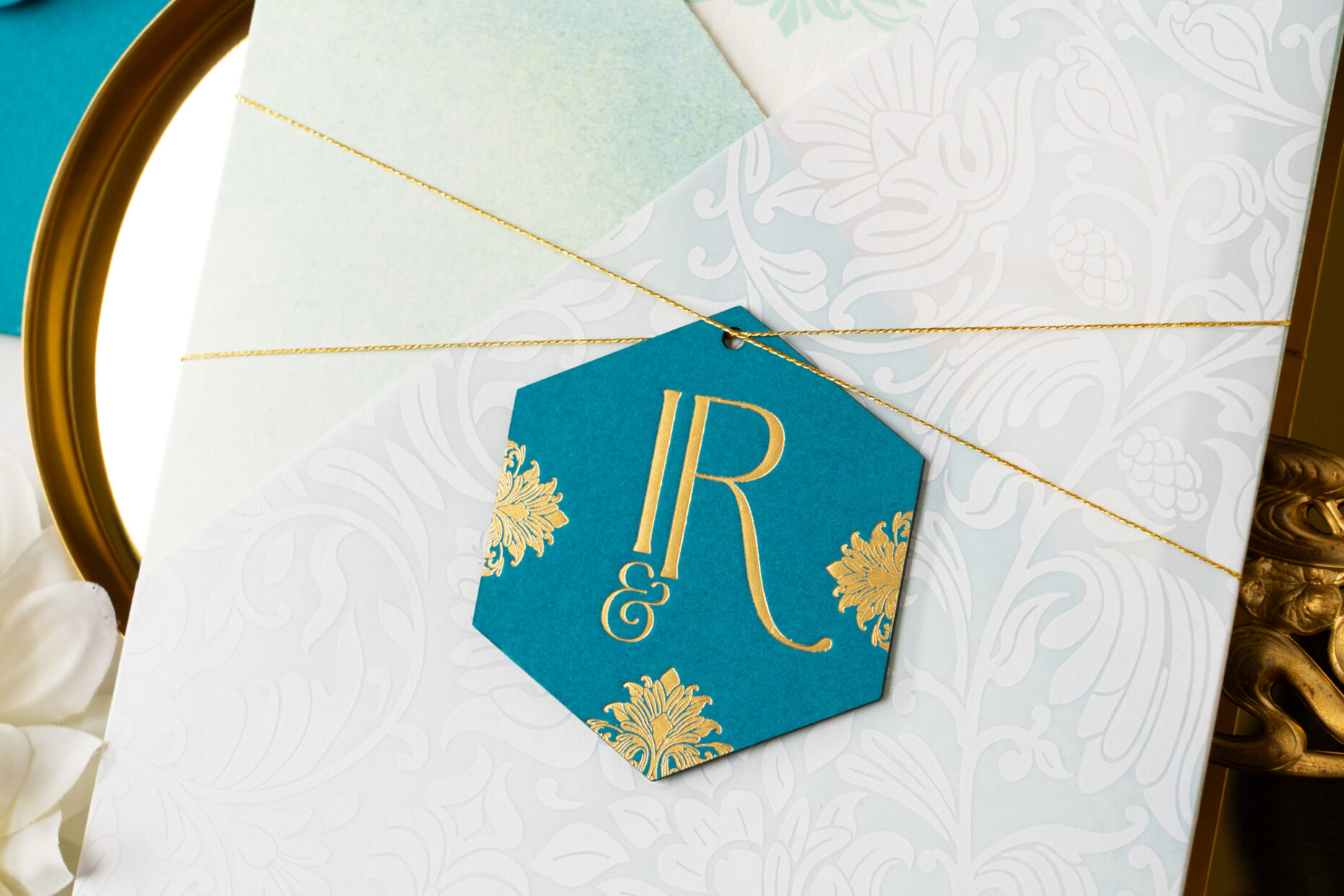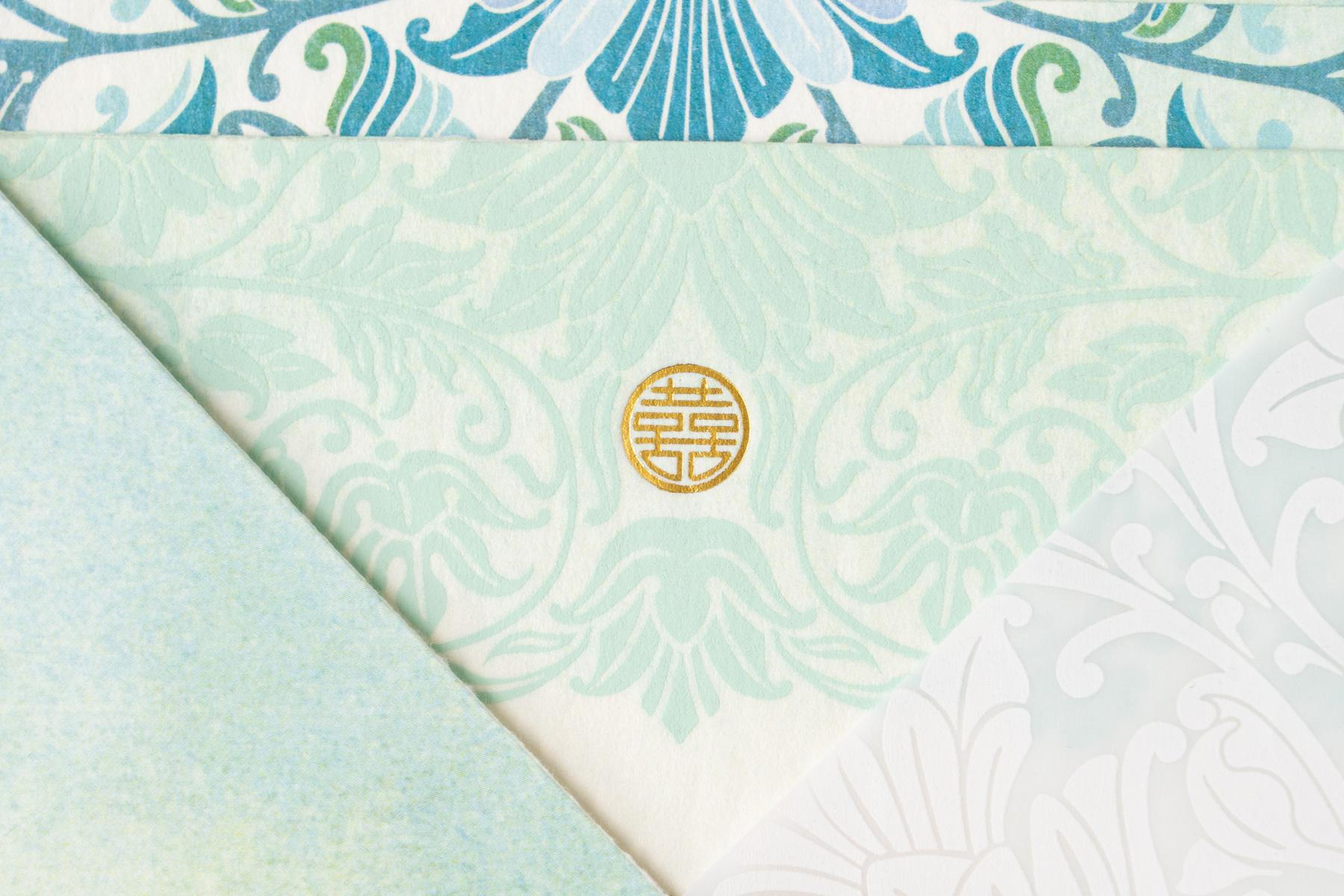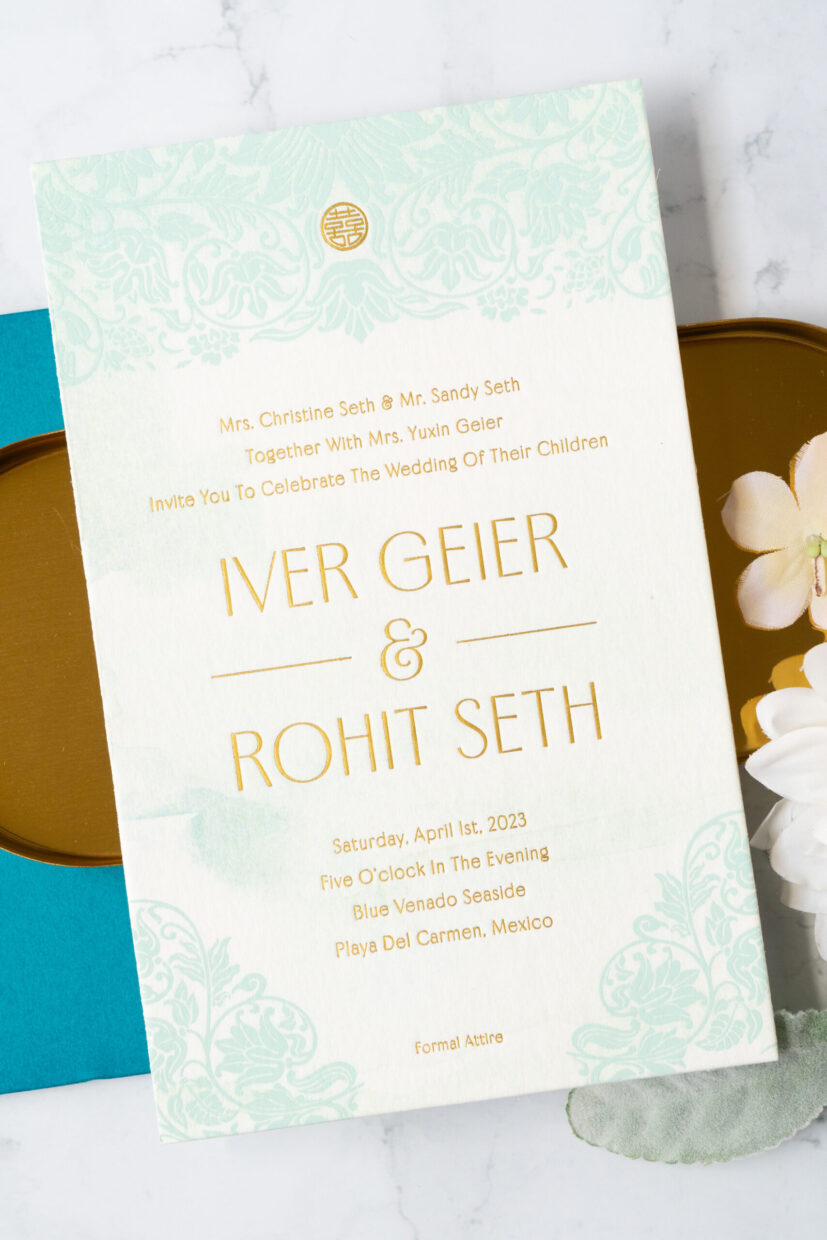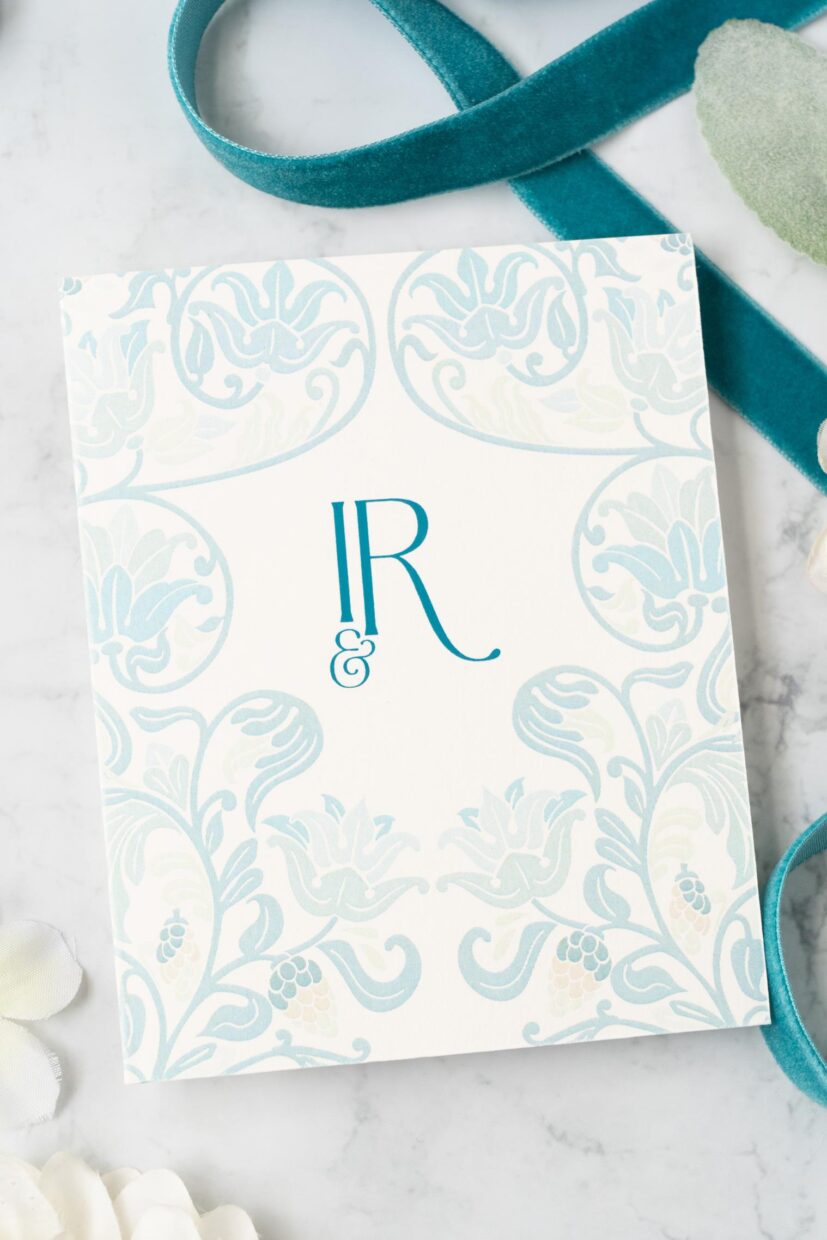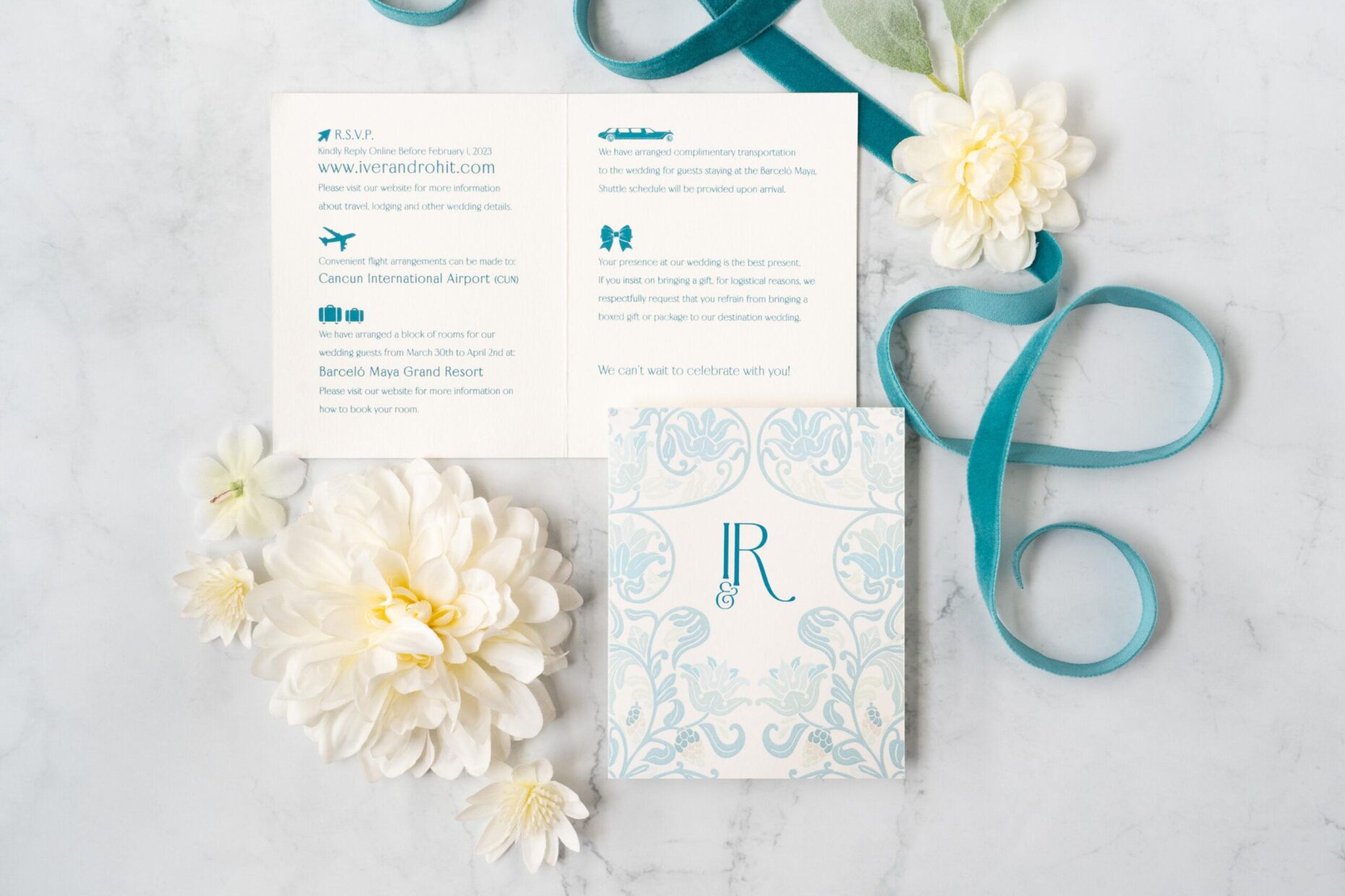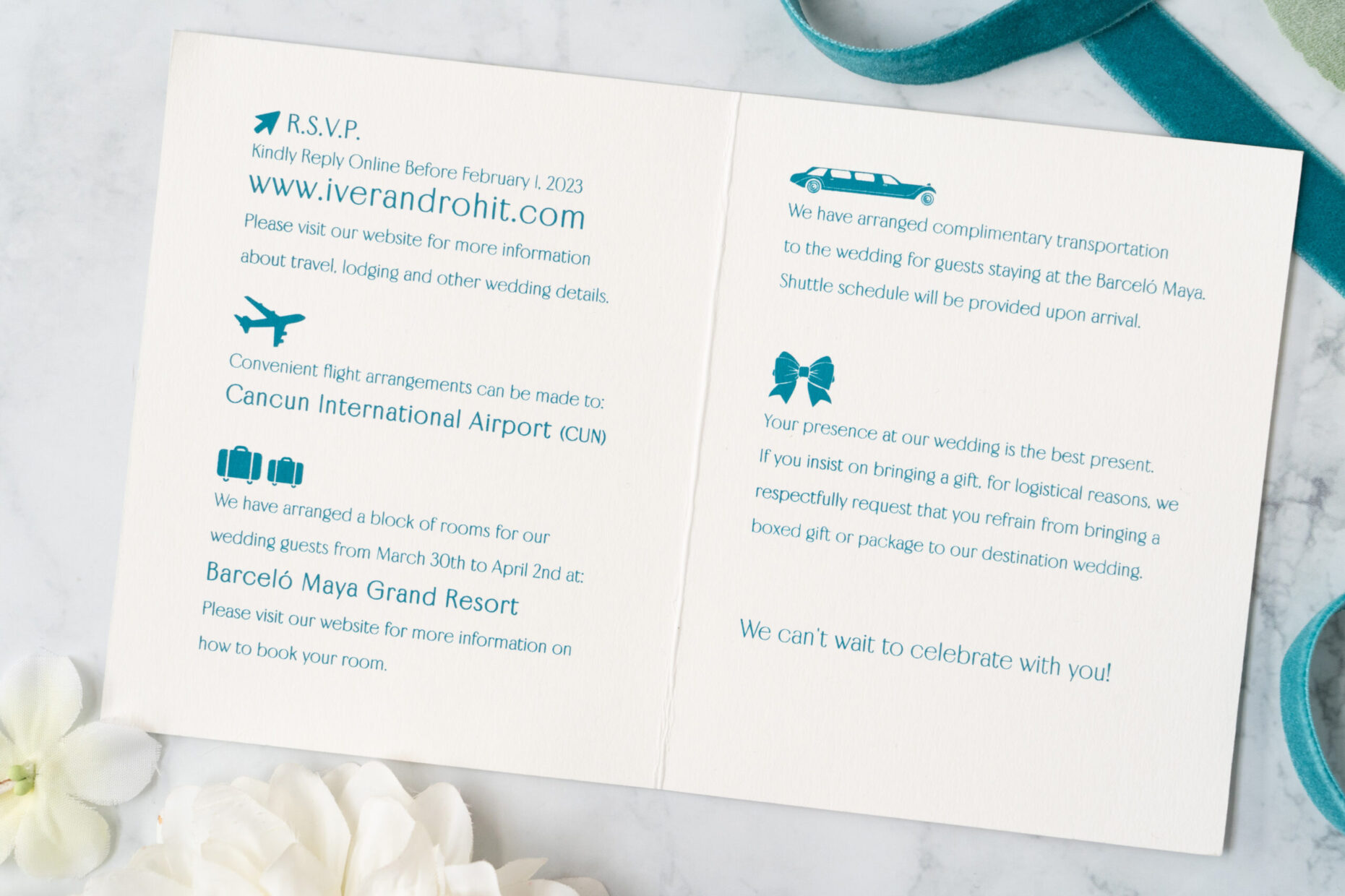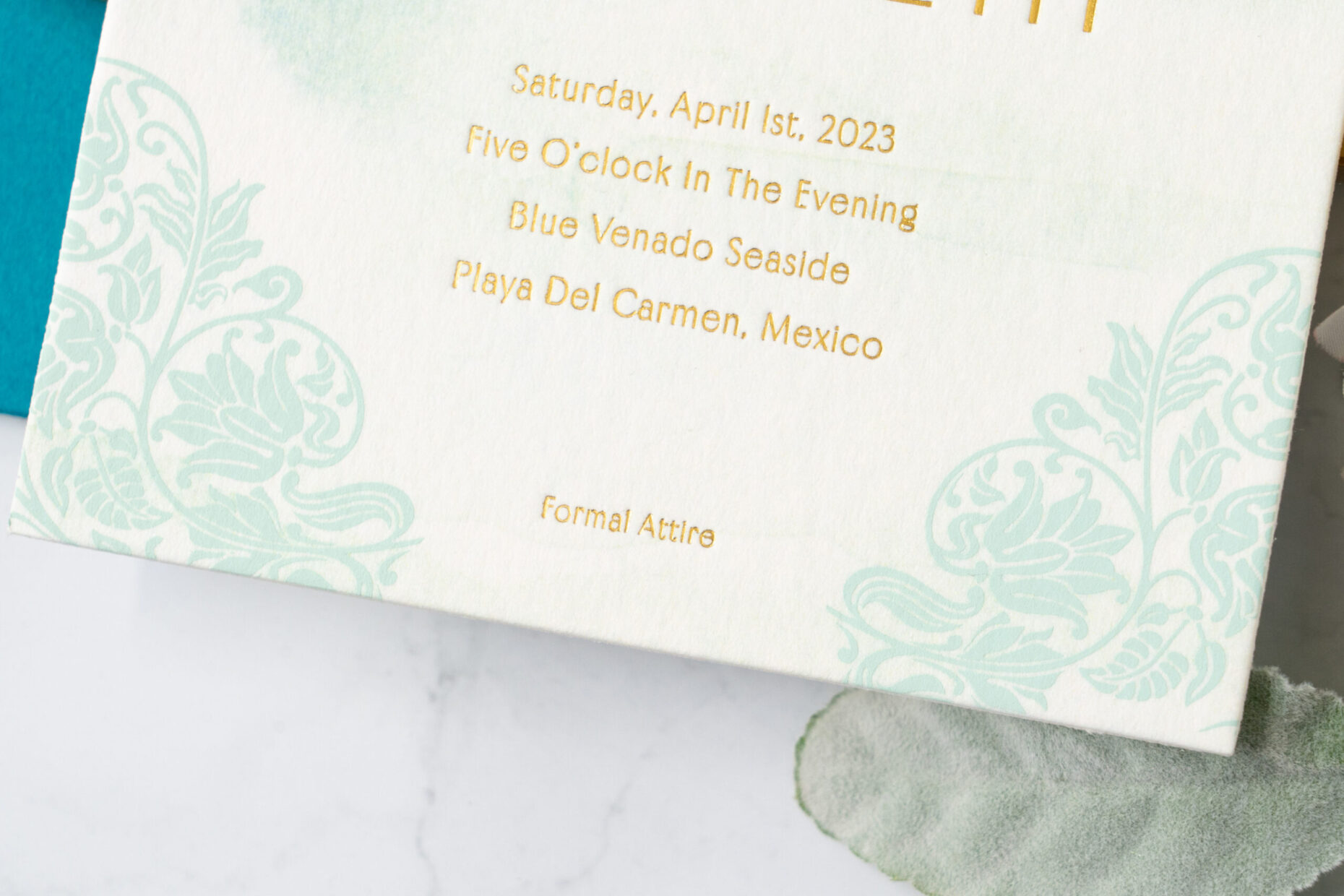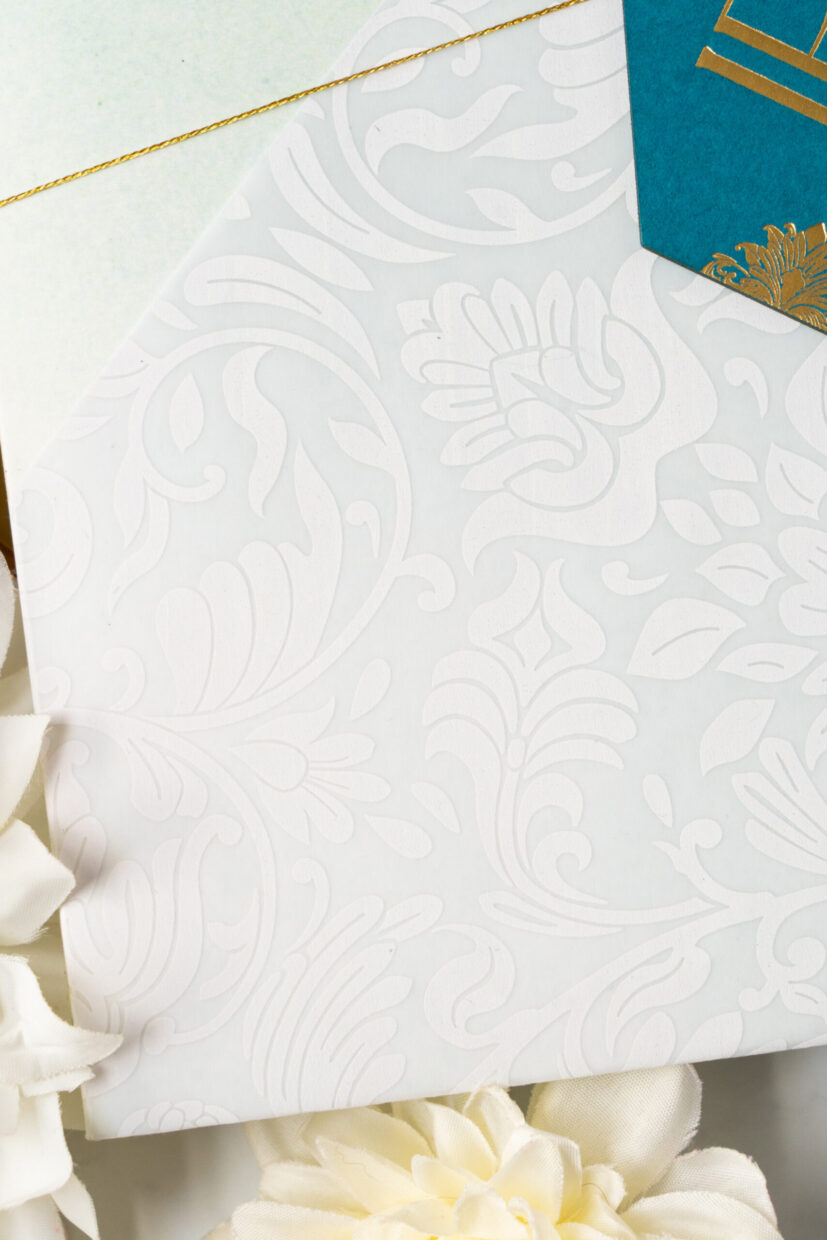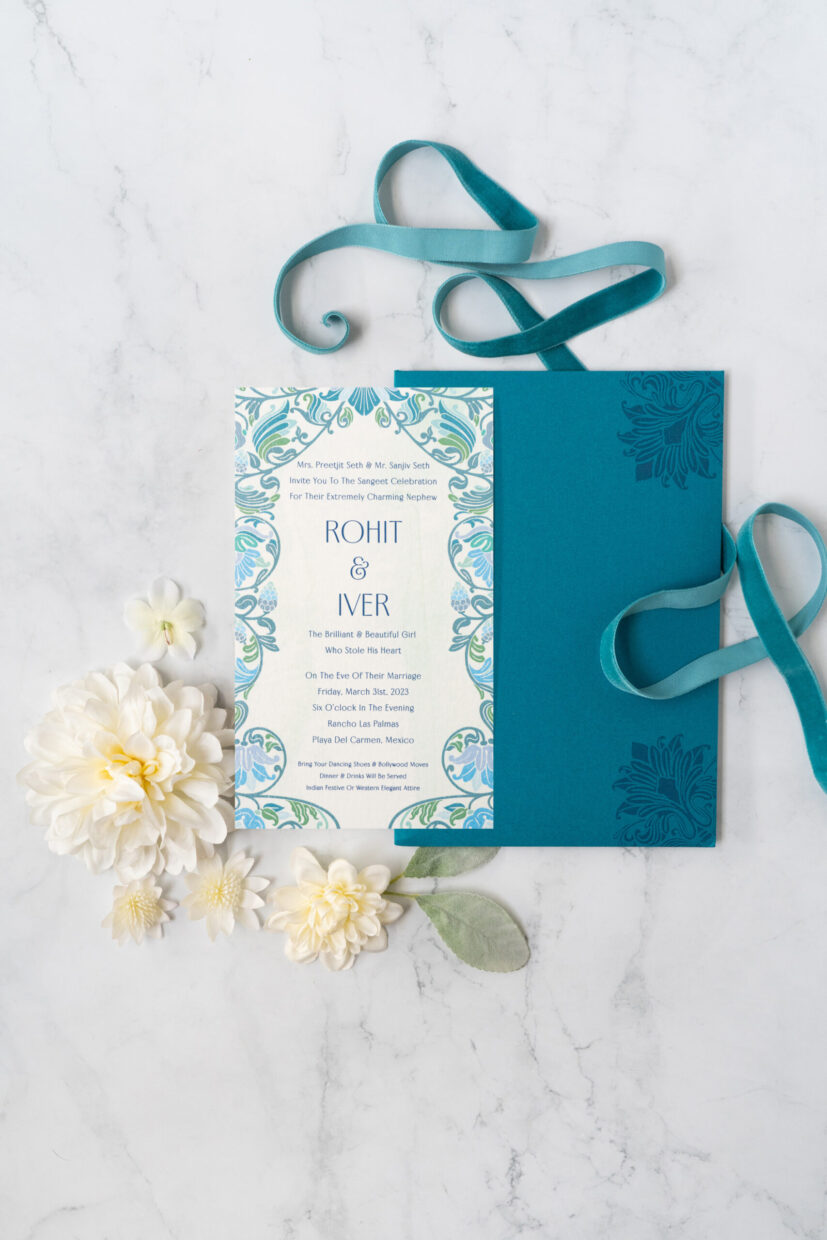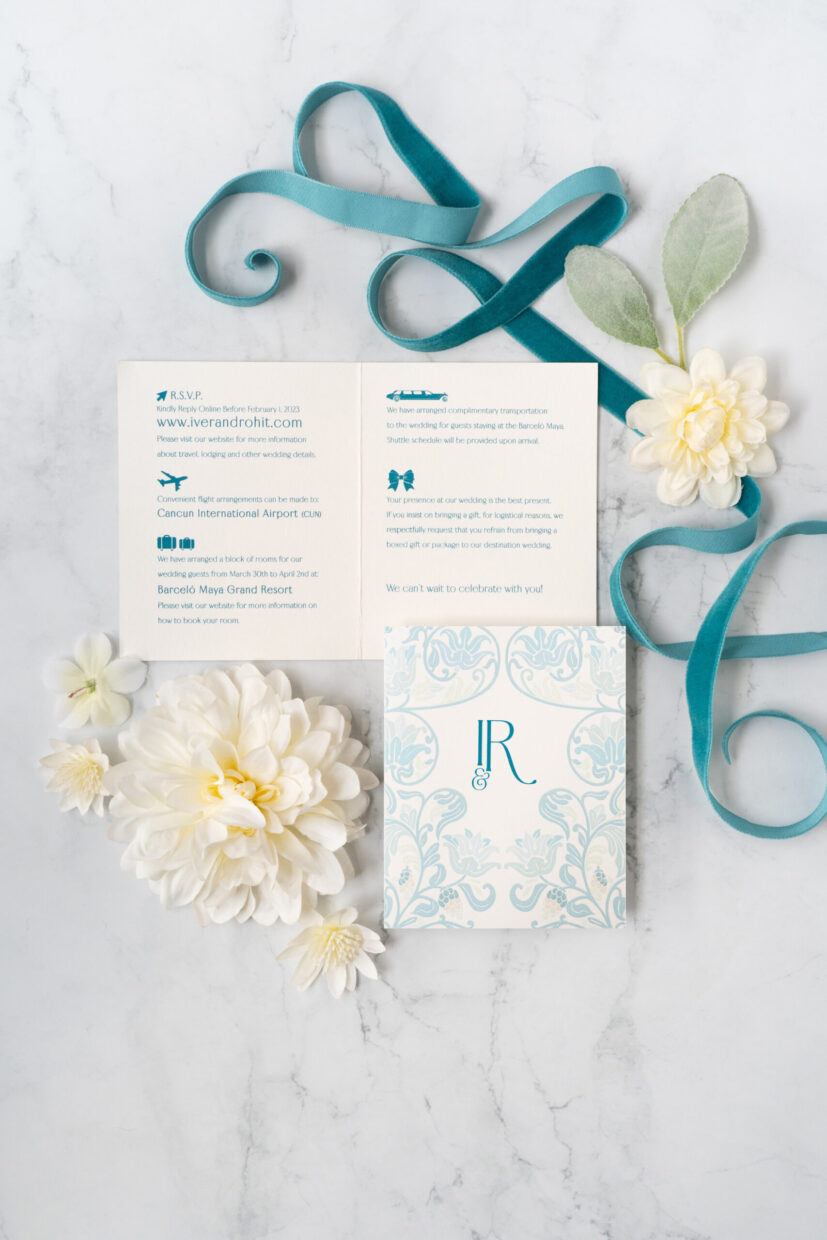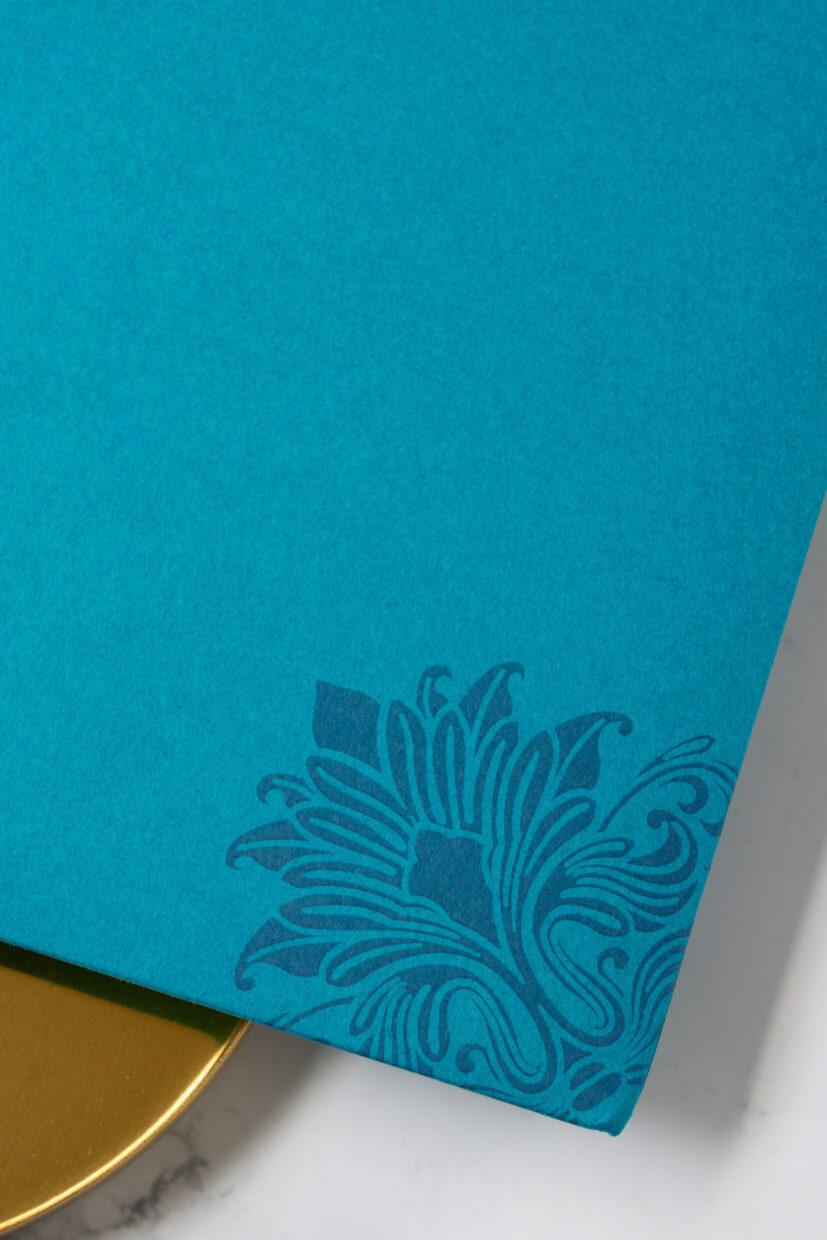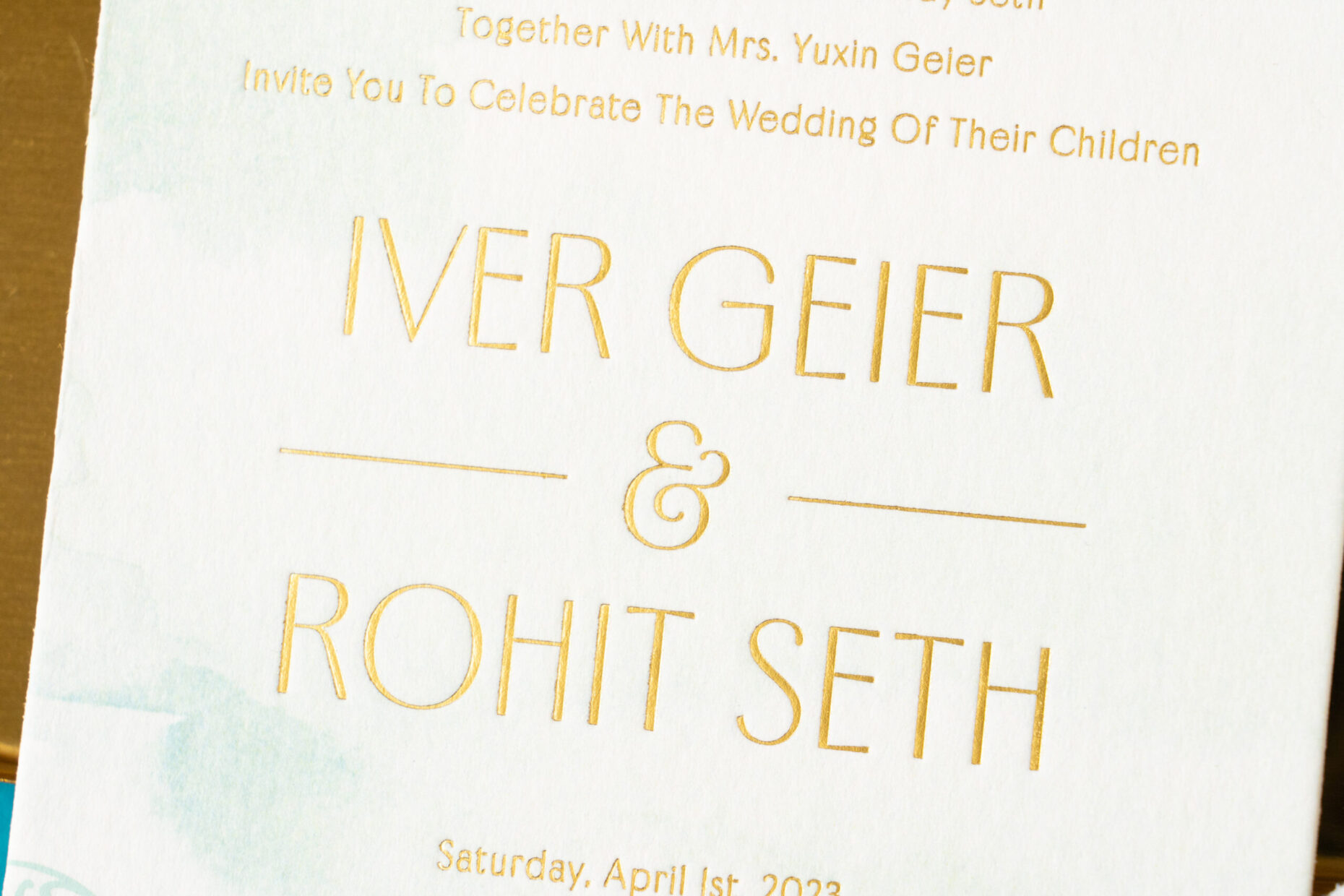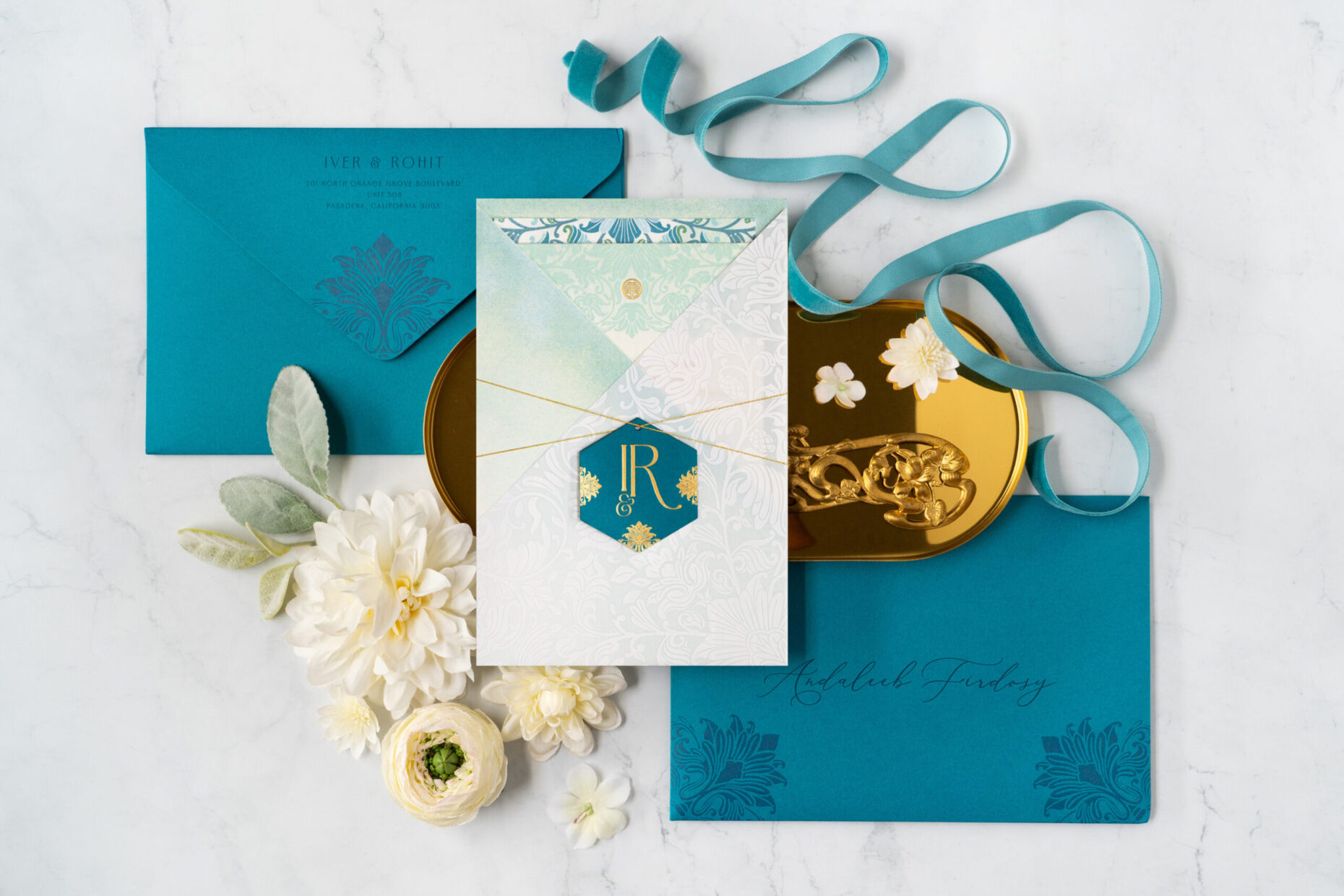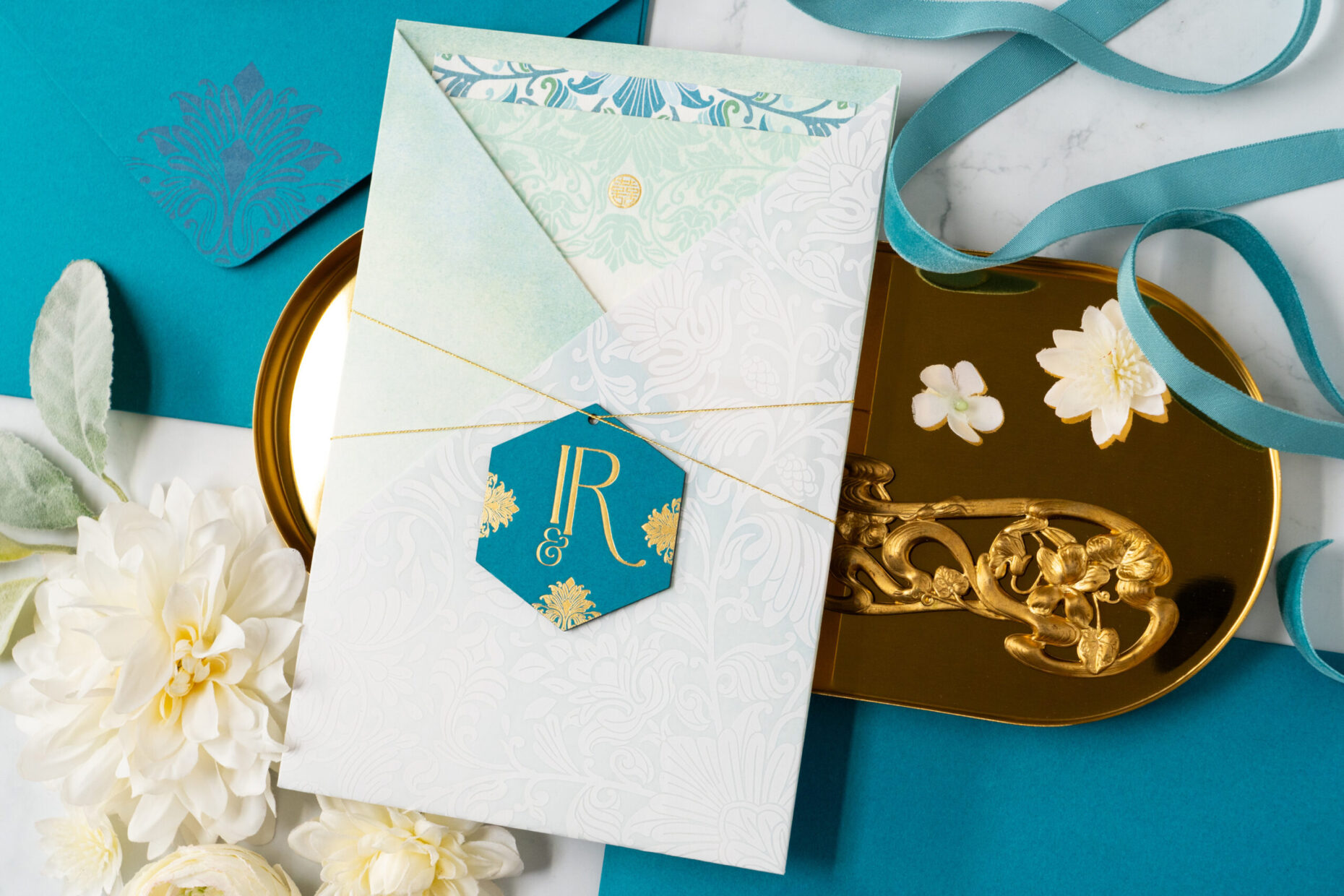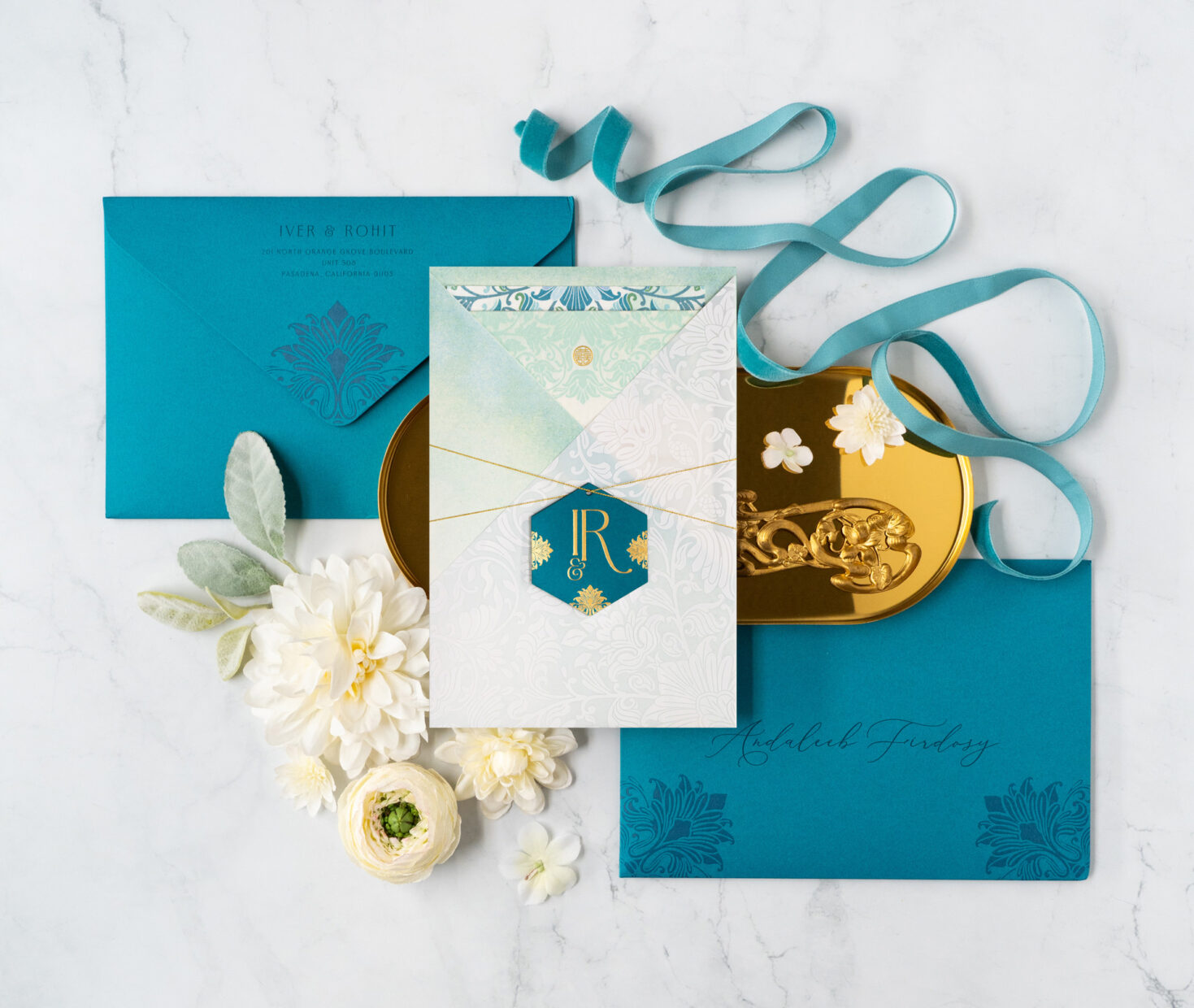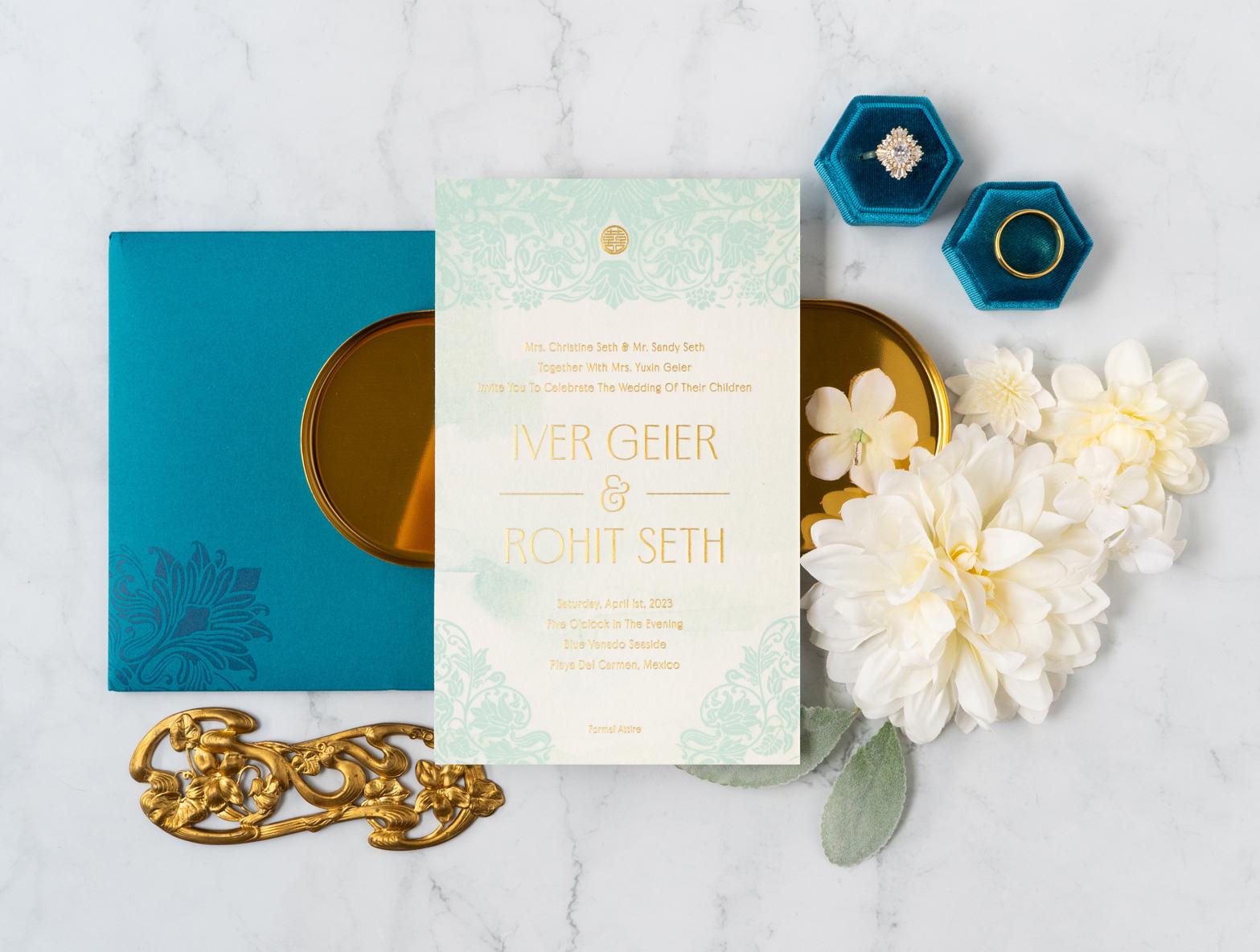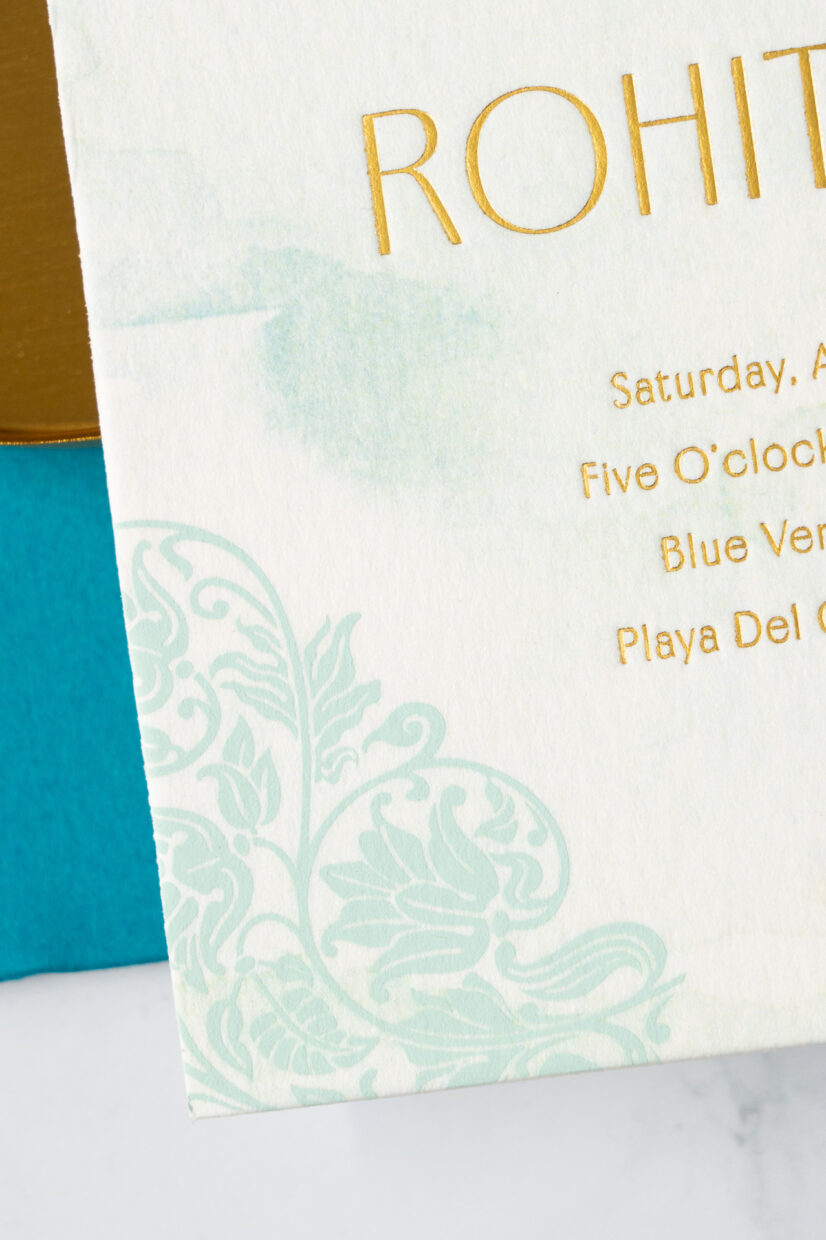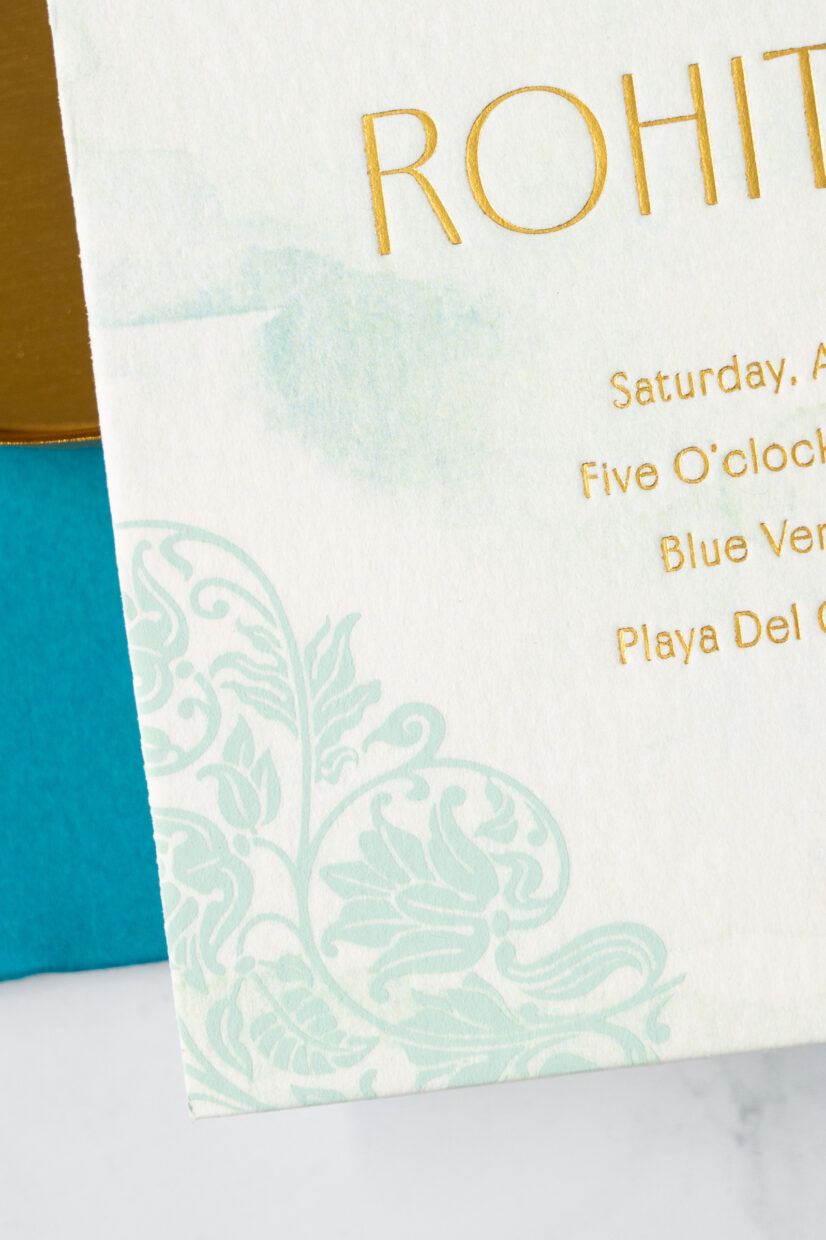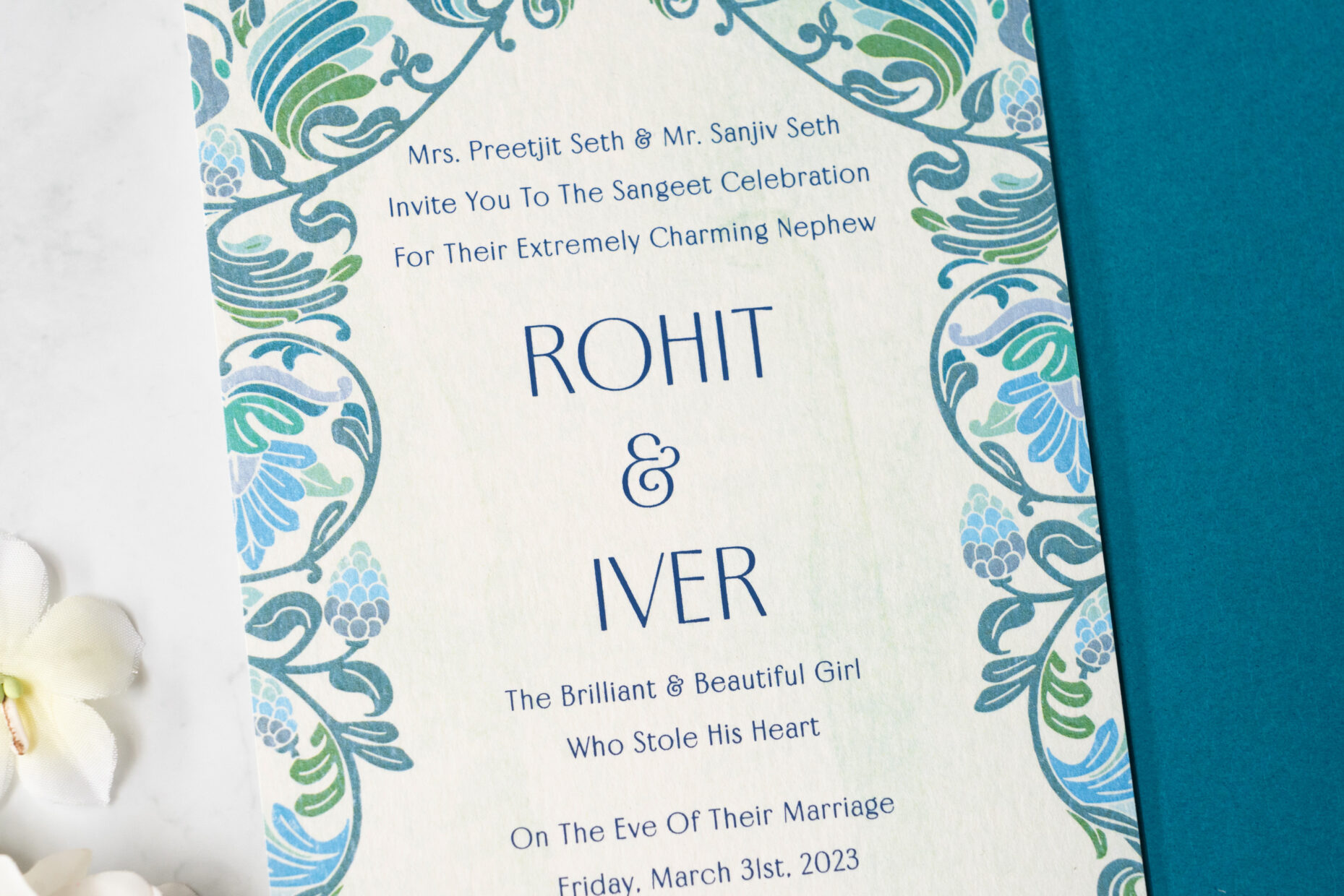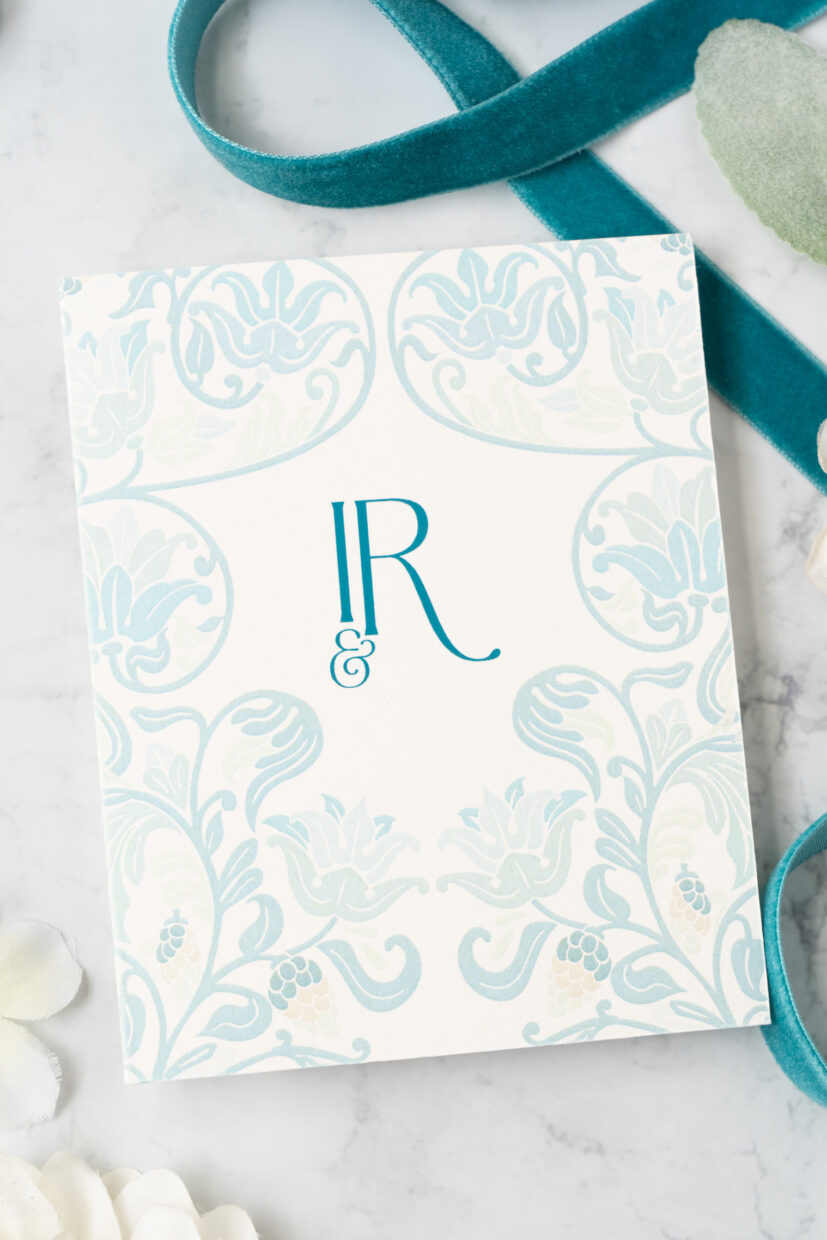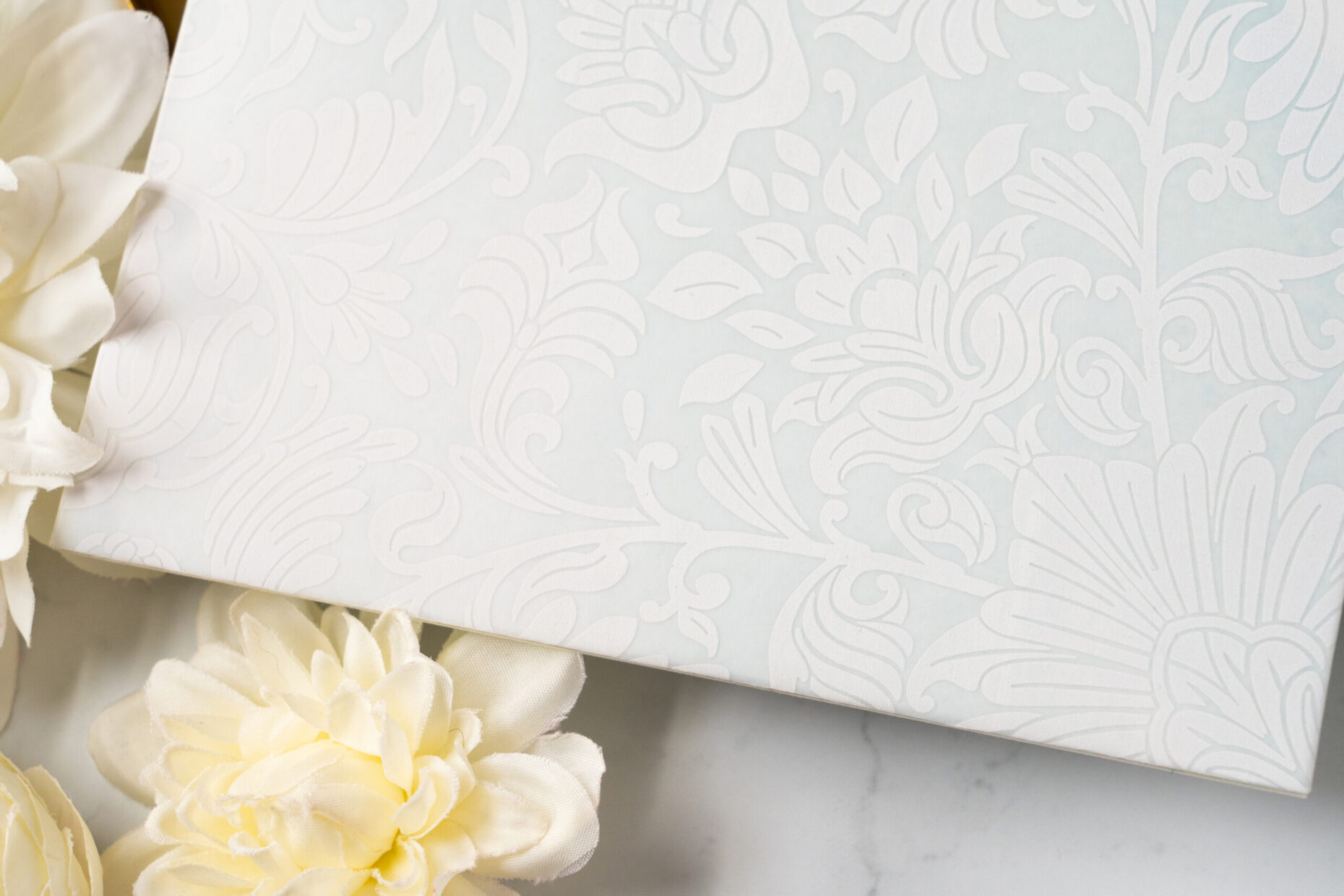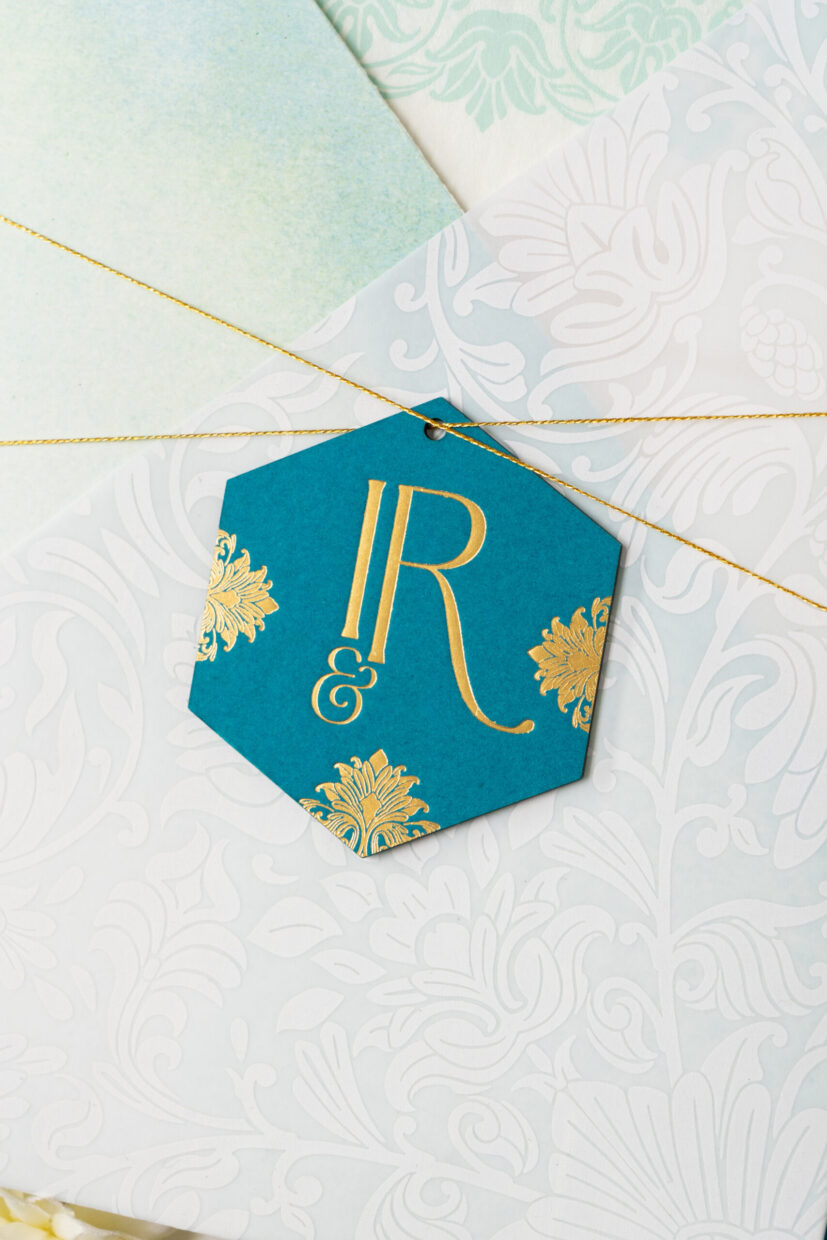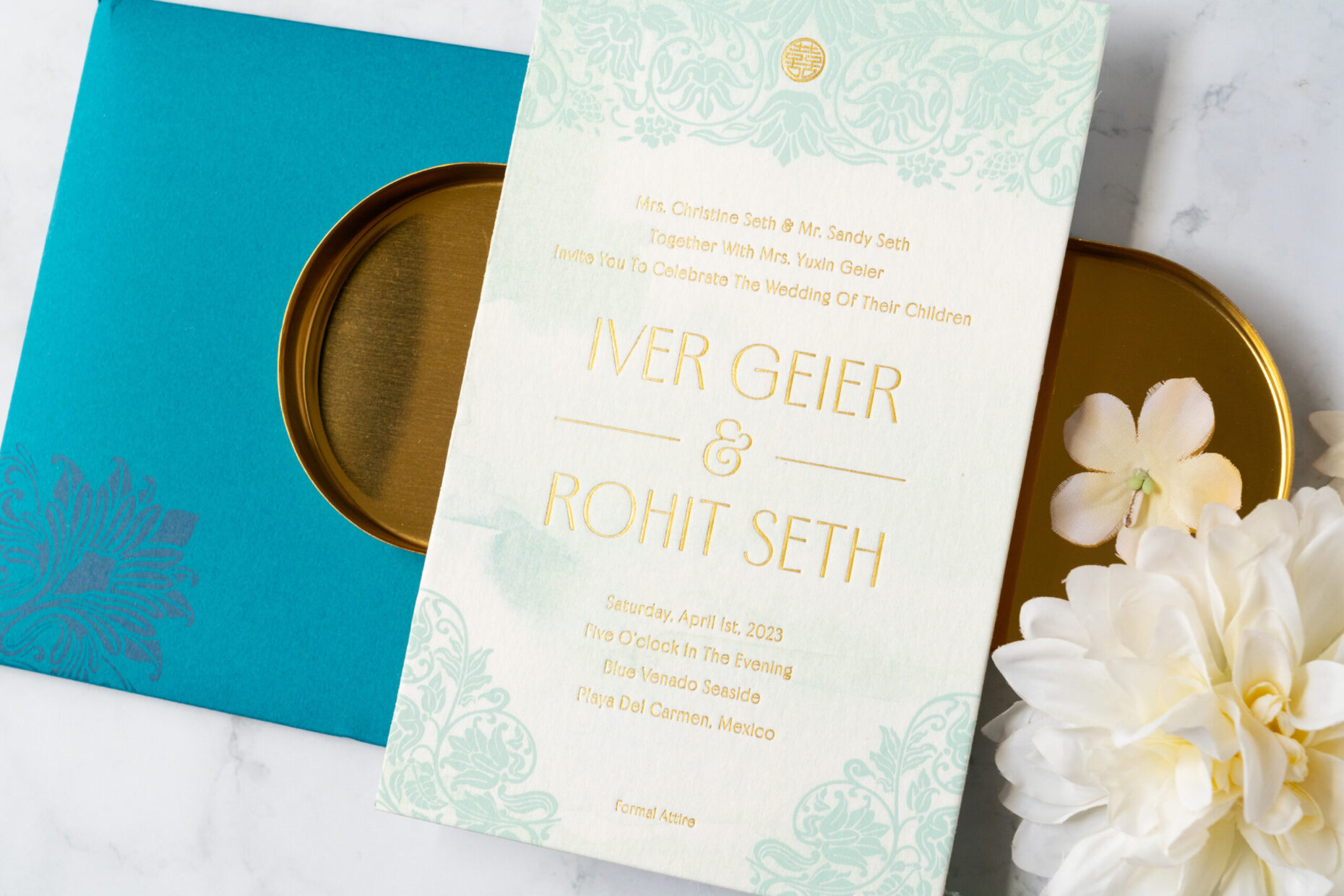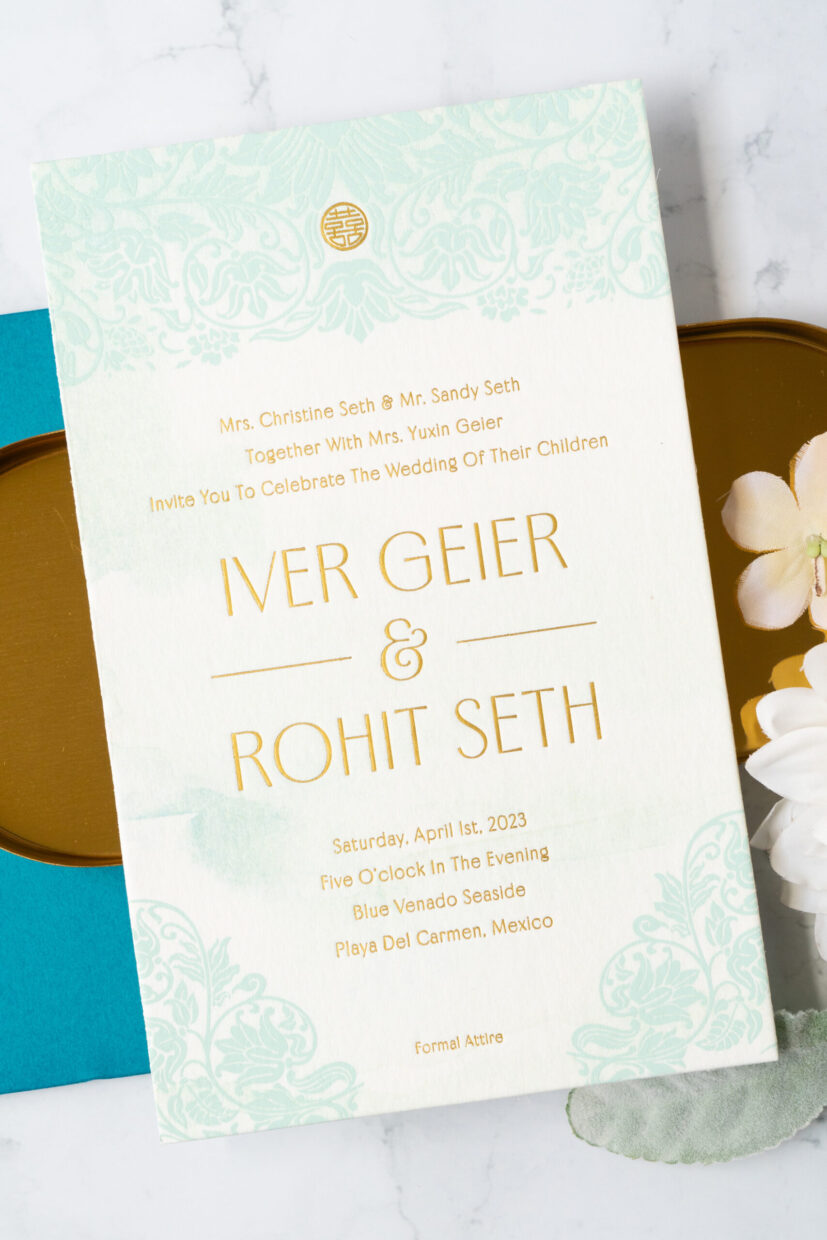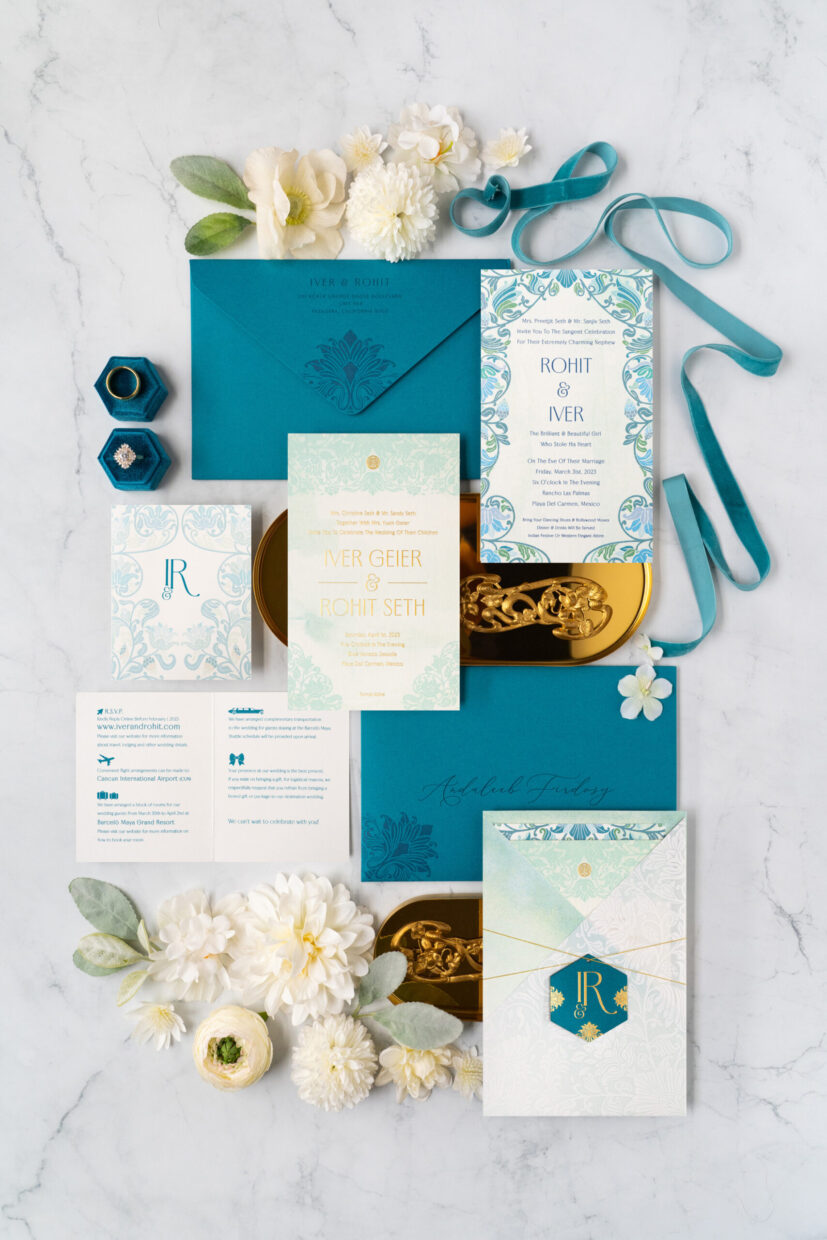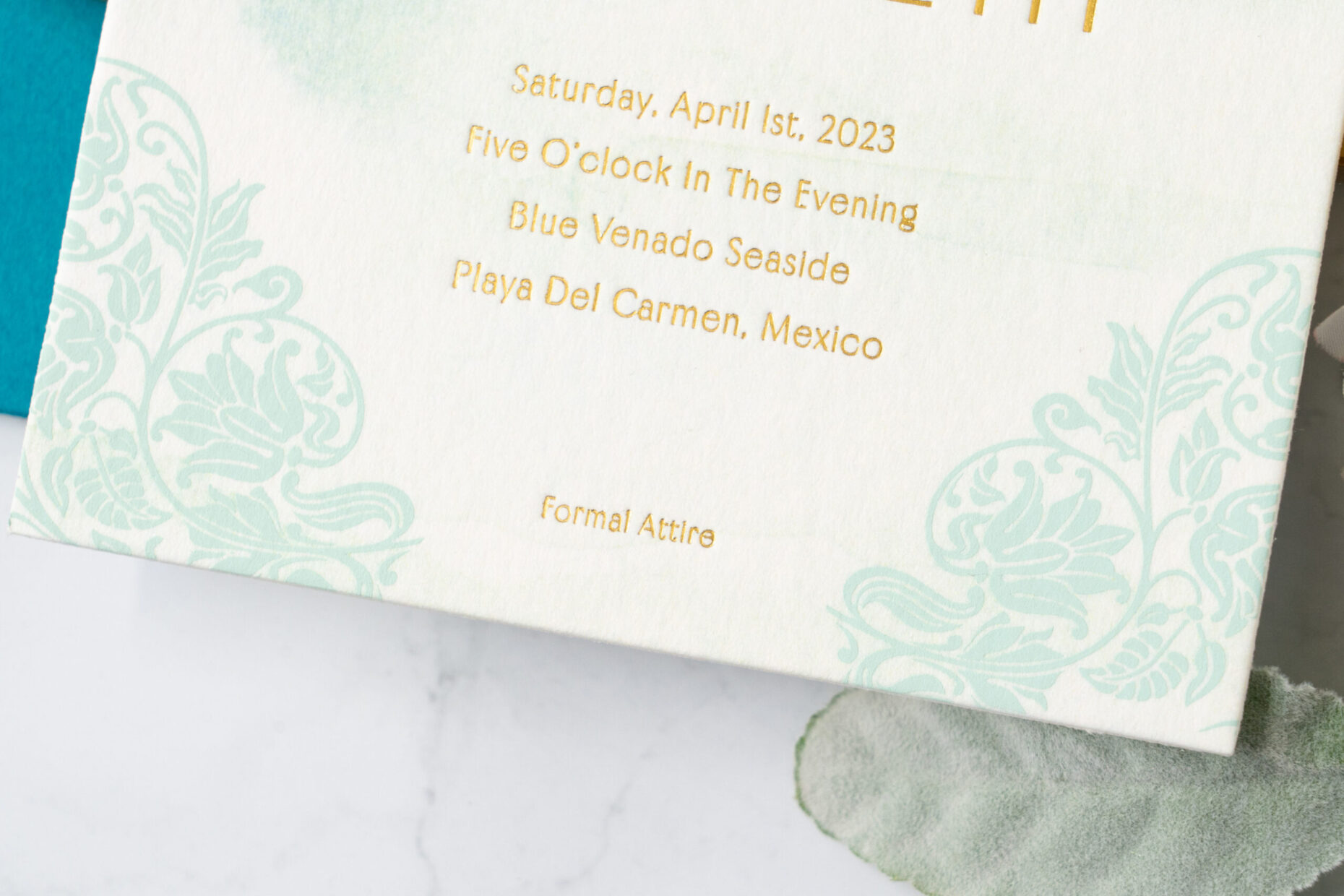 Chateau Vignes
Foil & Watercolor Layered Botanical Invitation
Introducing our "Chateau Vignes" luxury invitation, a masterful fusion of timeless elegance and captivating nature. Crafted for discerning couples, this design boasts intricate vines and exotic florals set on a romantic wash of watercolor backgrounds printed on heavy Italian made cardstock with vellum details, showcasing the couple's unique love story.
Marrying artistry with opulence, this invitation as shown for our multicultural couple with a blend Vietnamese and Indian Invitation touches, is crafted in letterpress, silk screen, and foil printing, creating a play of textures and light that exudes luxury. Its vellum pocket, offering a tantalizing peek into the layered components below, houses an array of thoughtfully arranged cards, unveiling event details.
At its core lies a personalized touch: a monogrammed medallion honoring the couple's grandparents, a symbol of enduring love and heritage. As a cherished keepsake, this design captures love's essence and nature's splendor, making it the quintessence of sophistication. For couples seeking to honor tradition and create an unforgettable experience, this invitation epitomizes grace and significance.