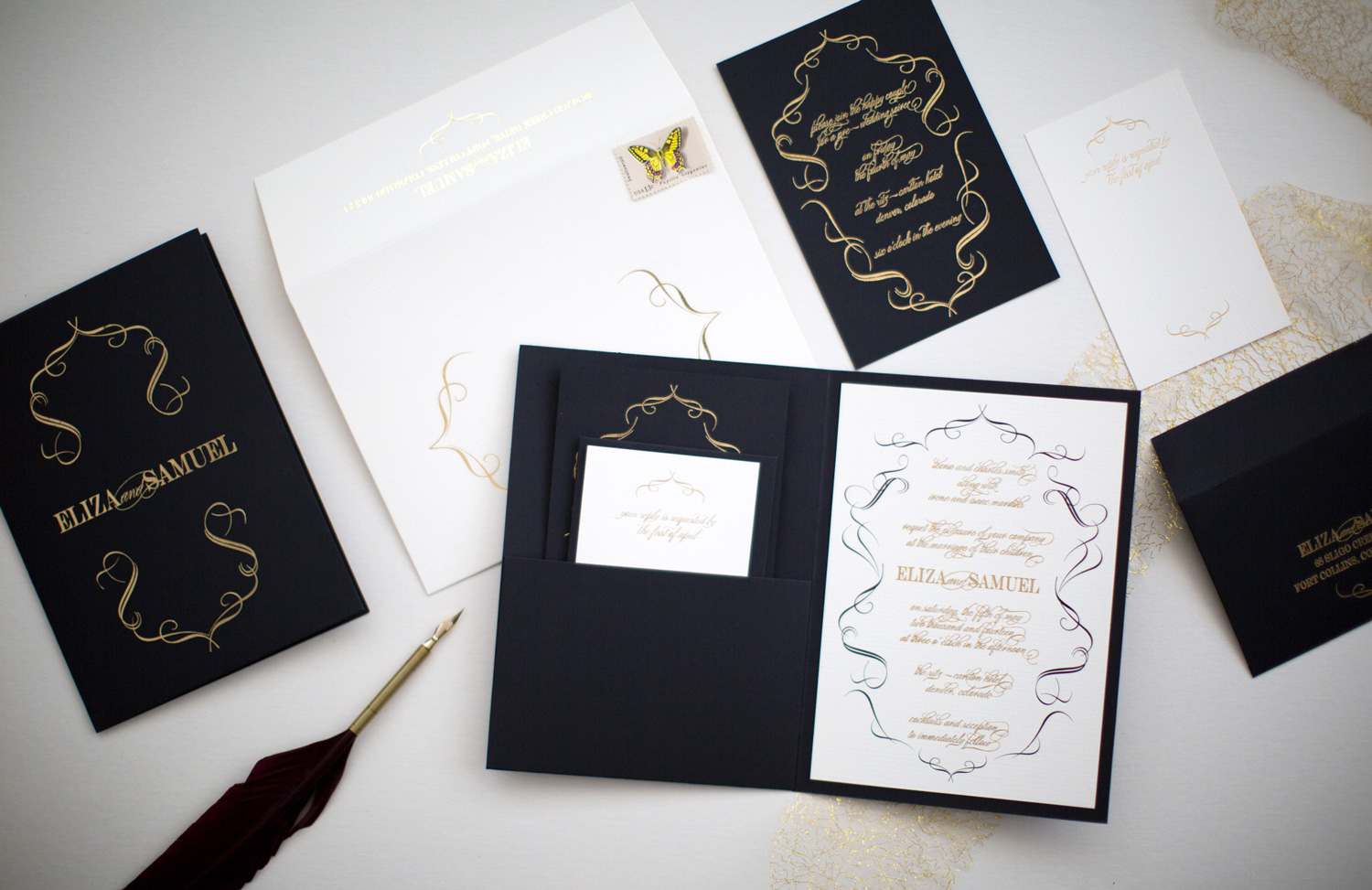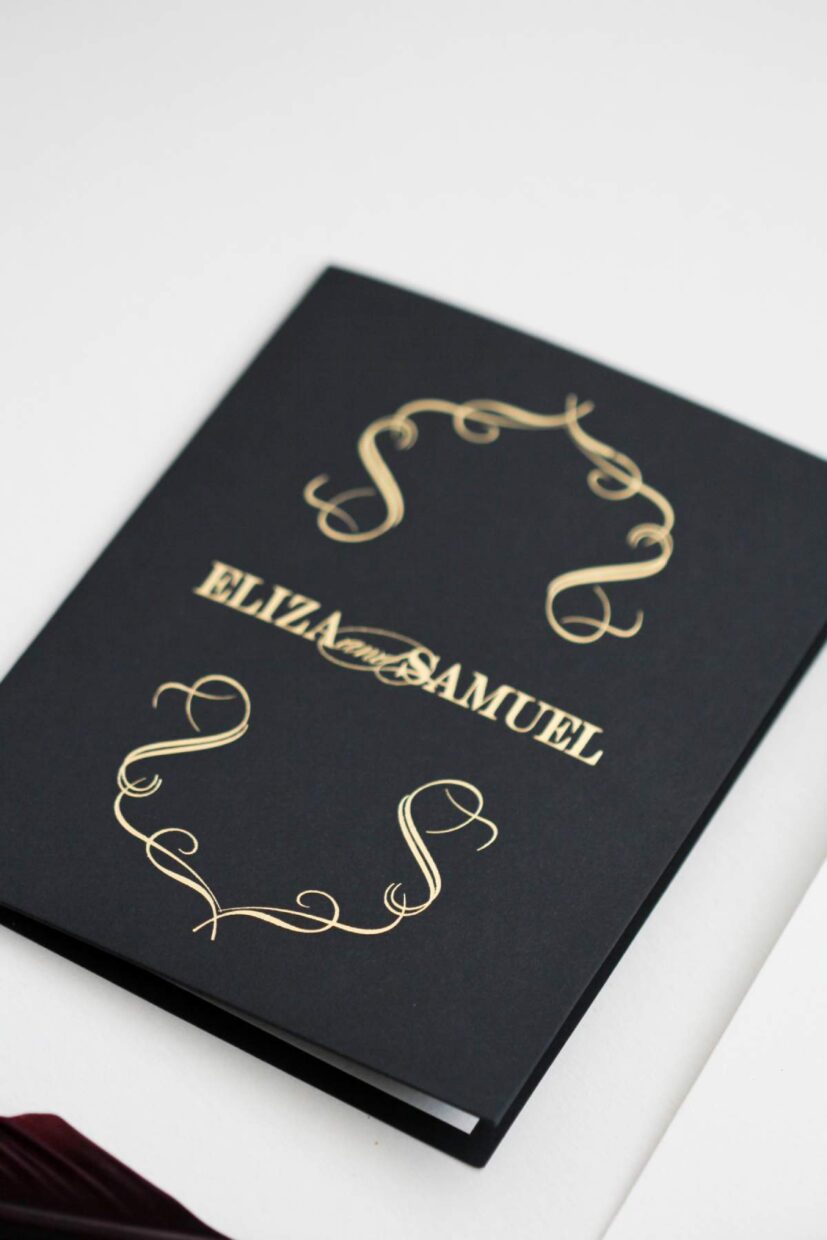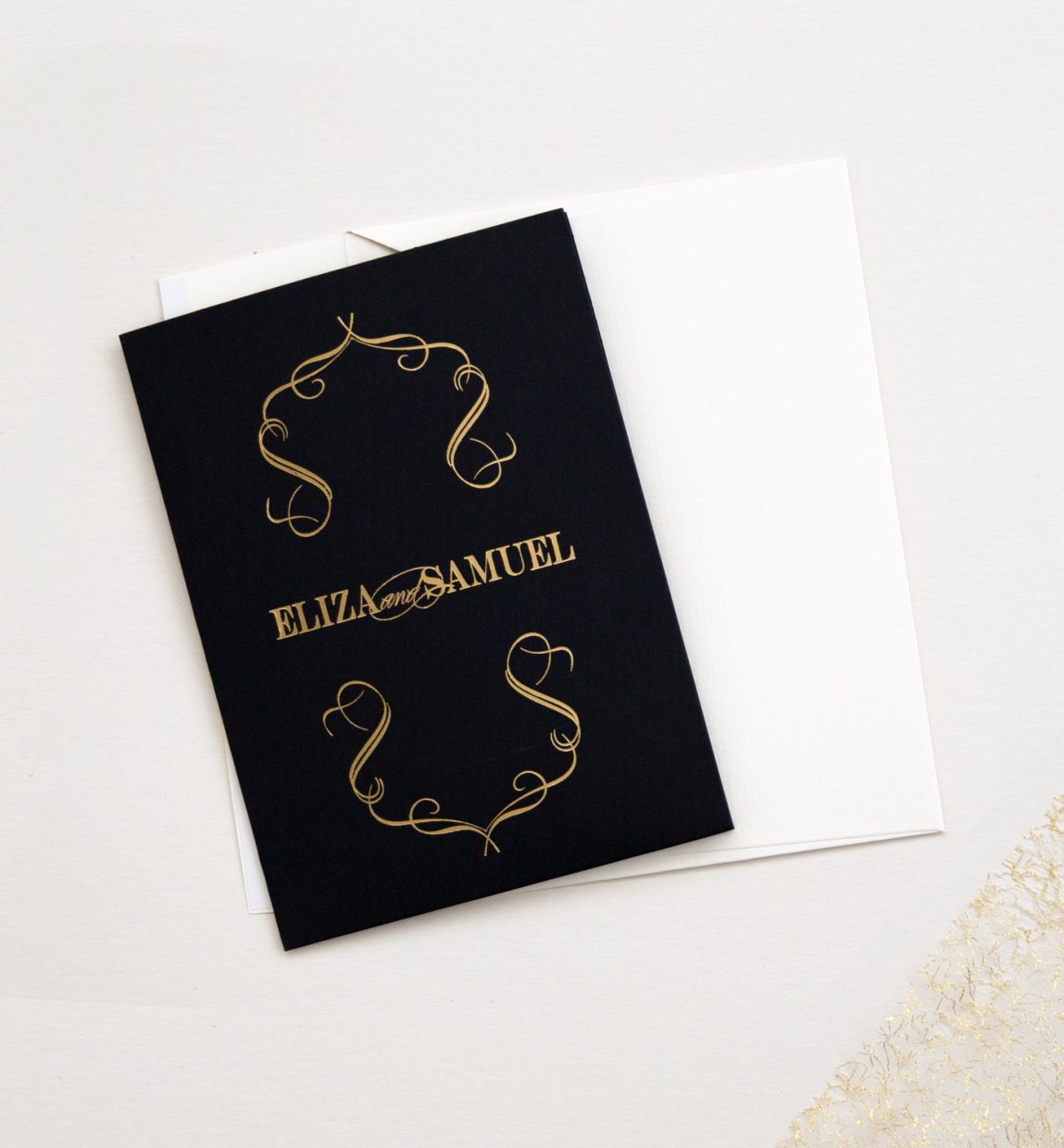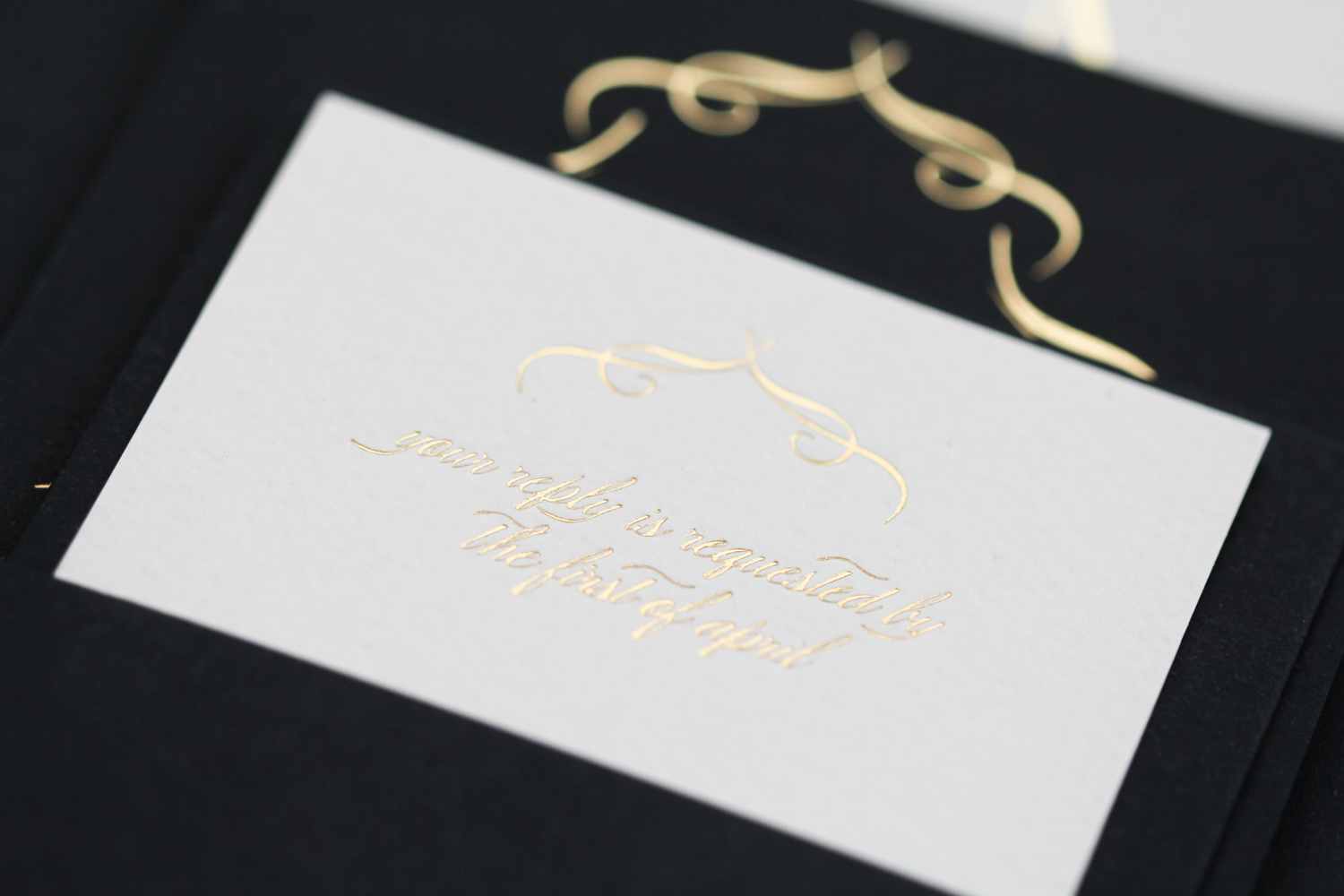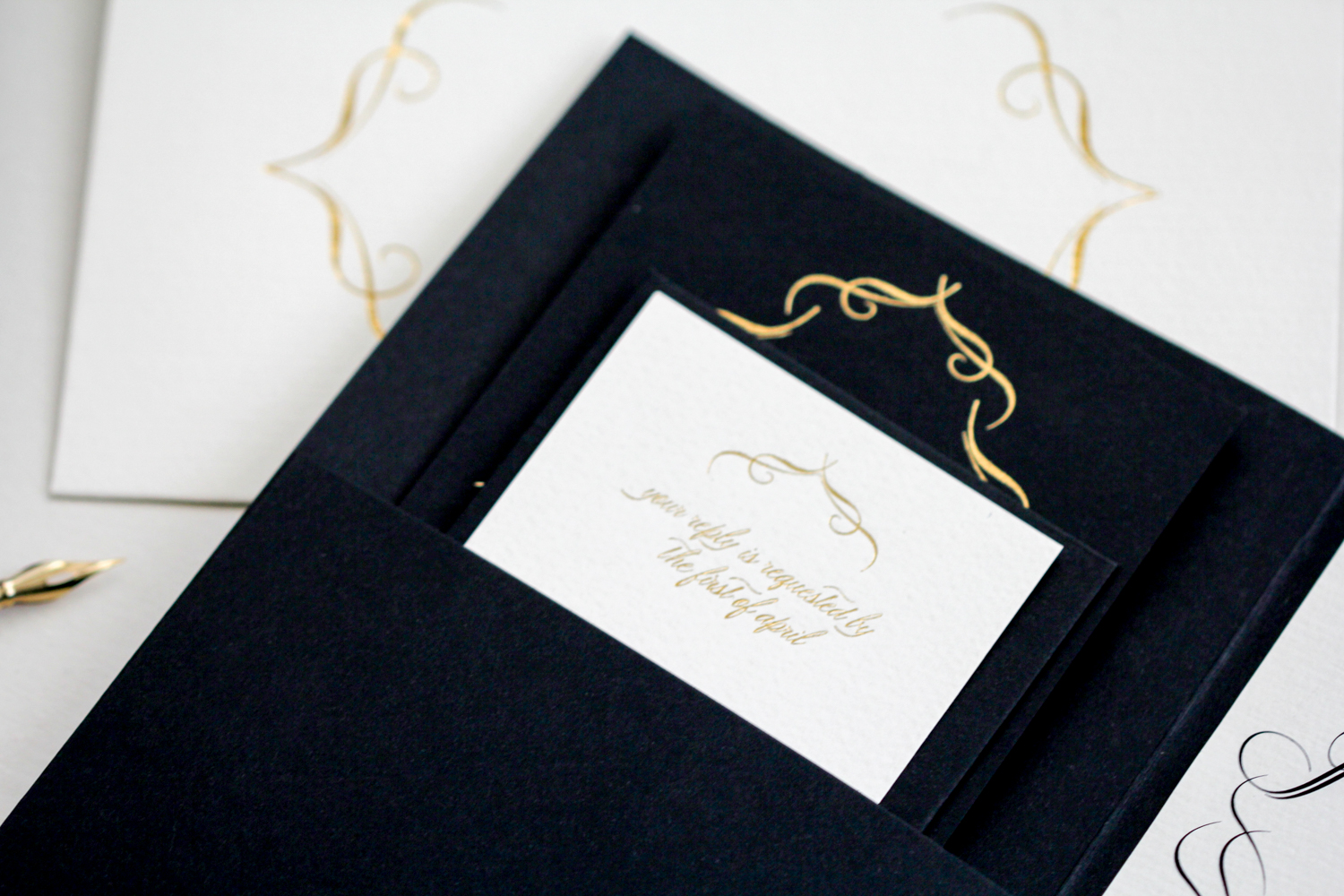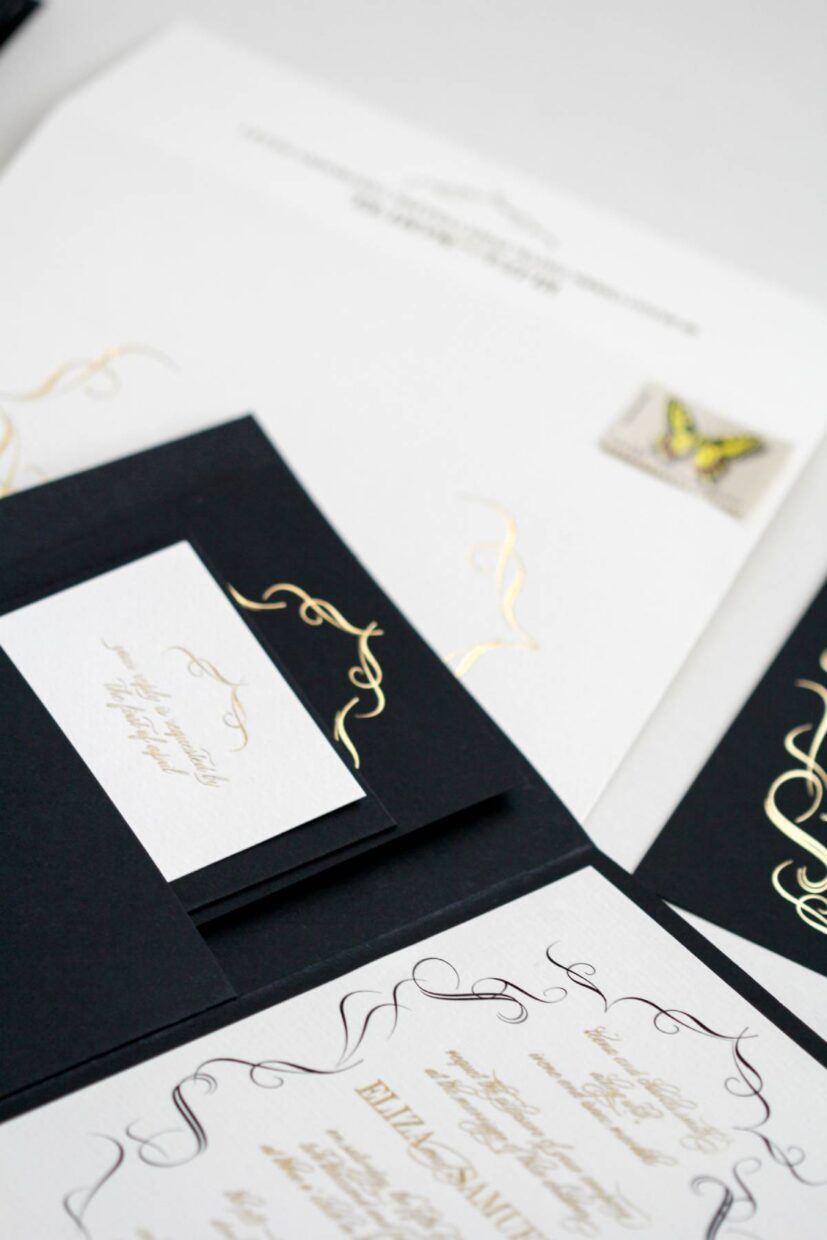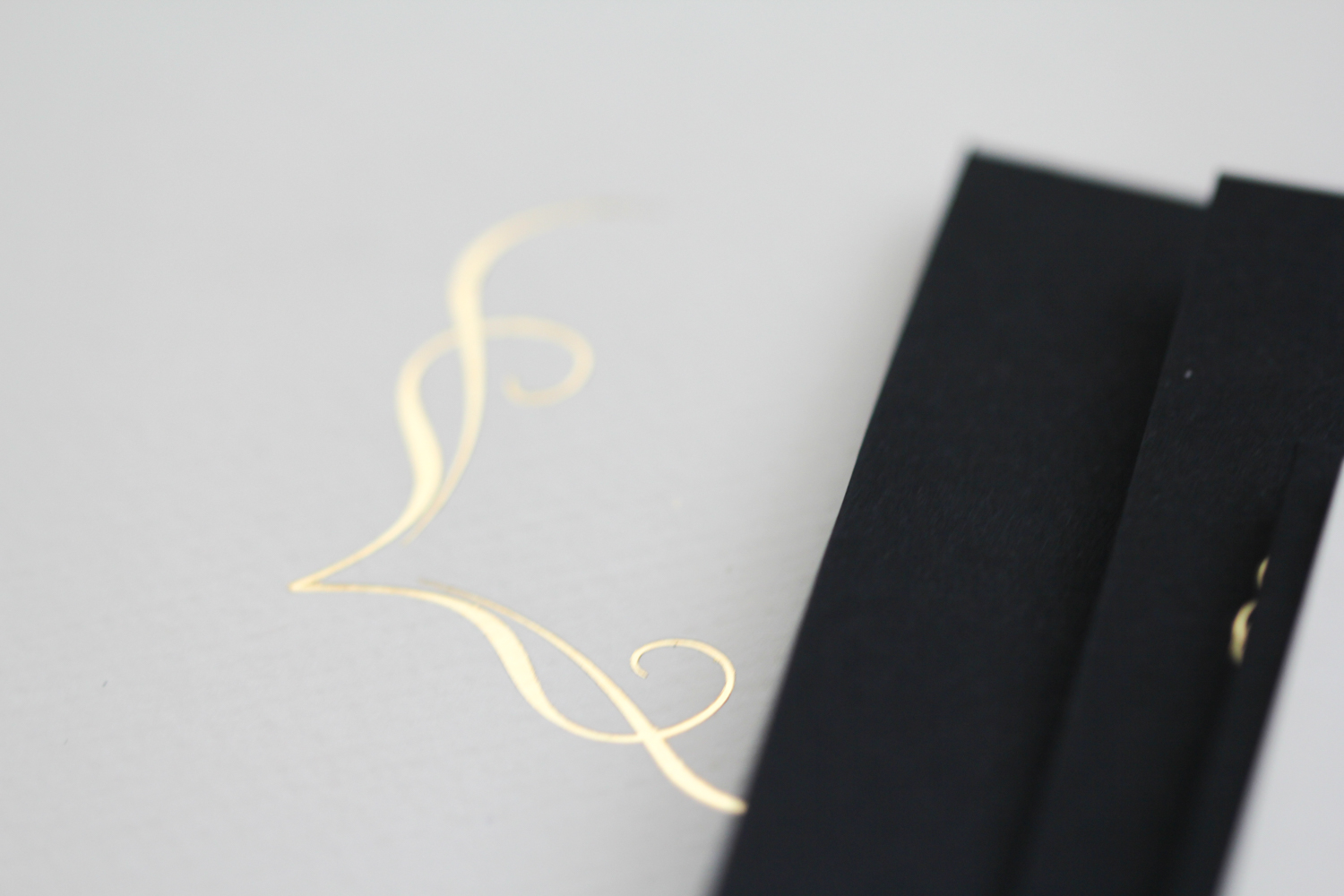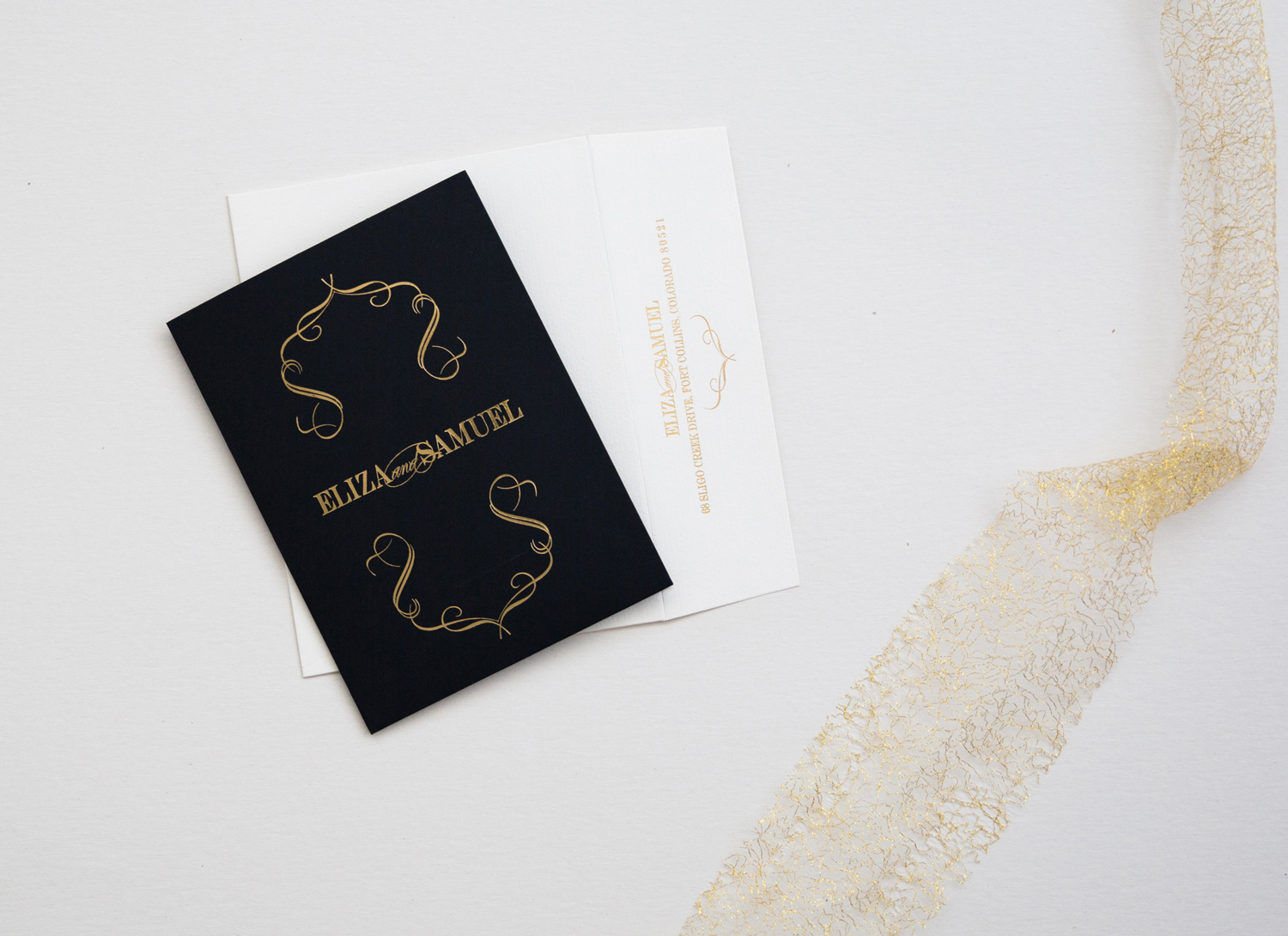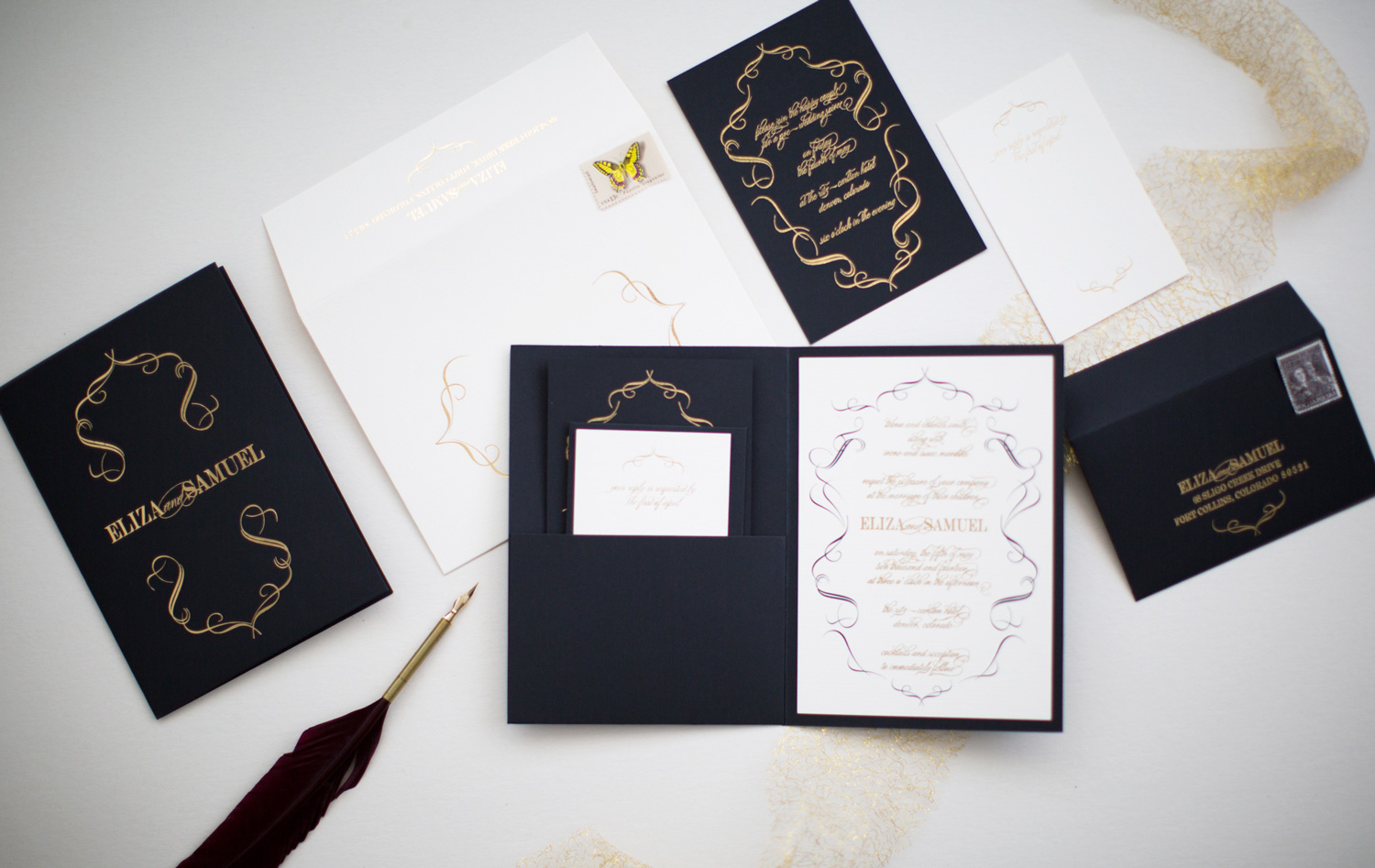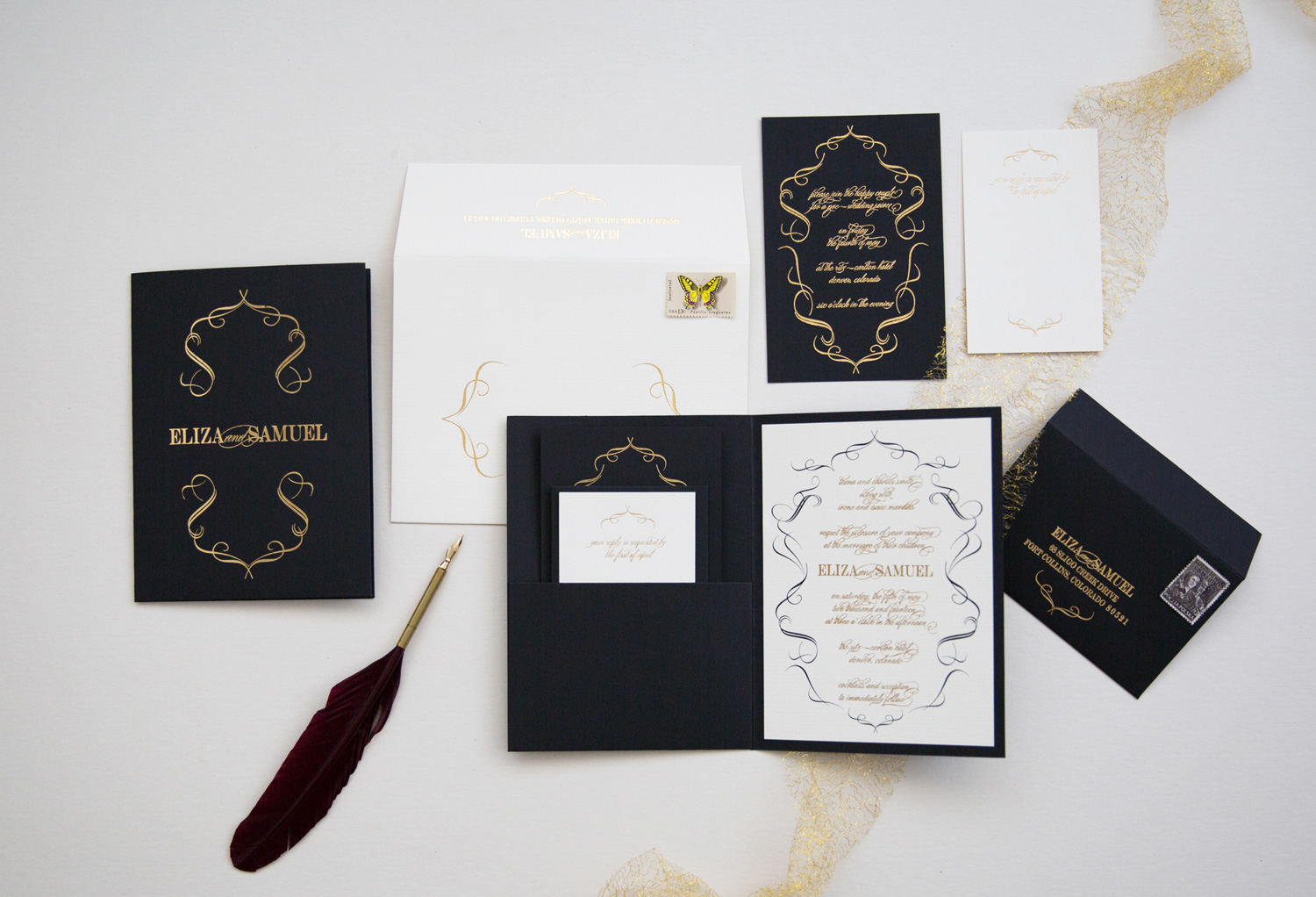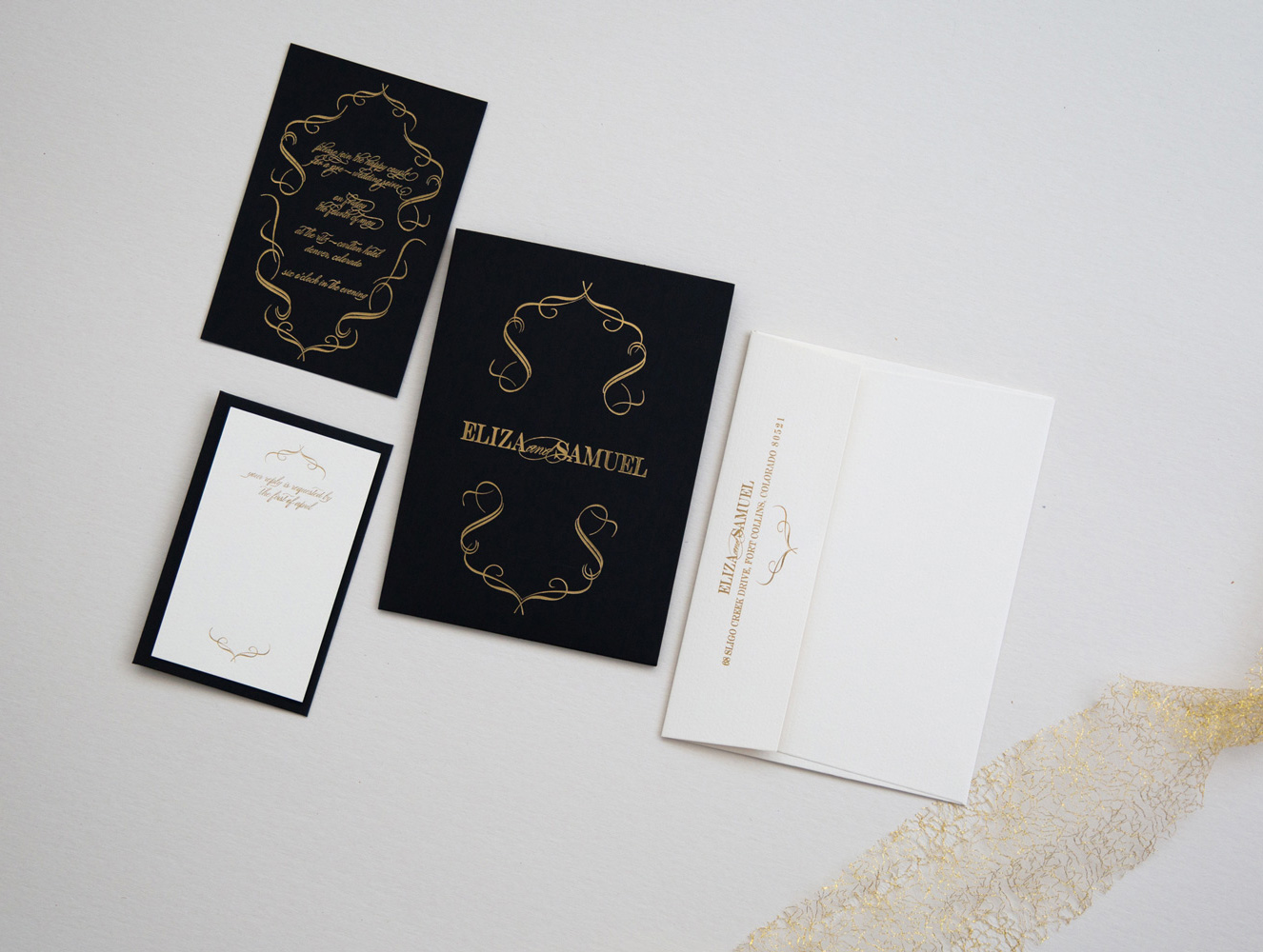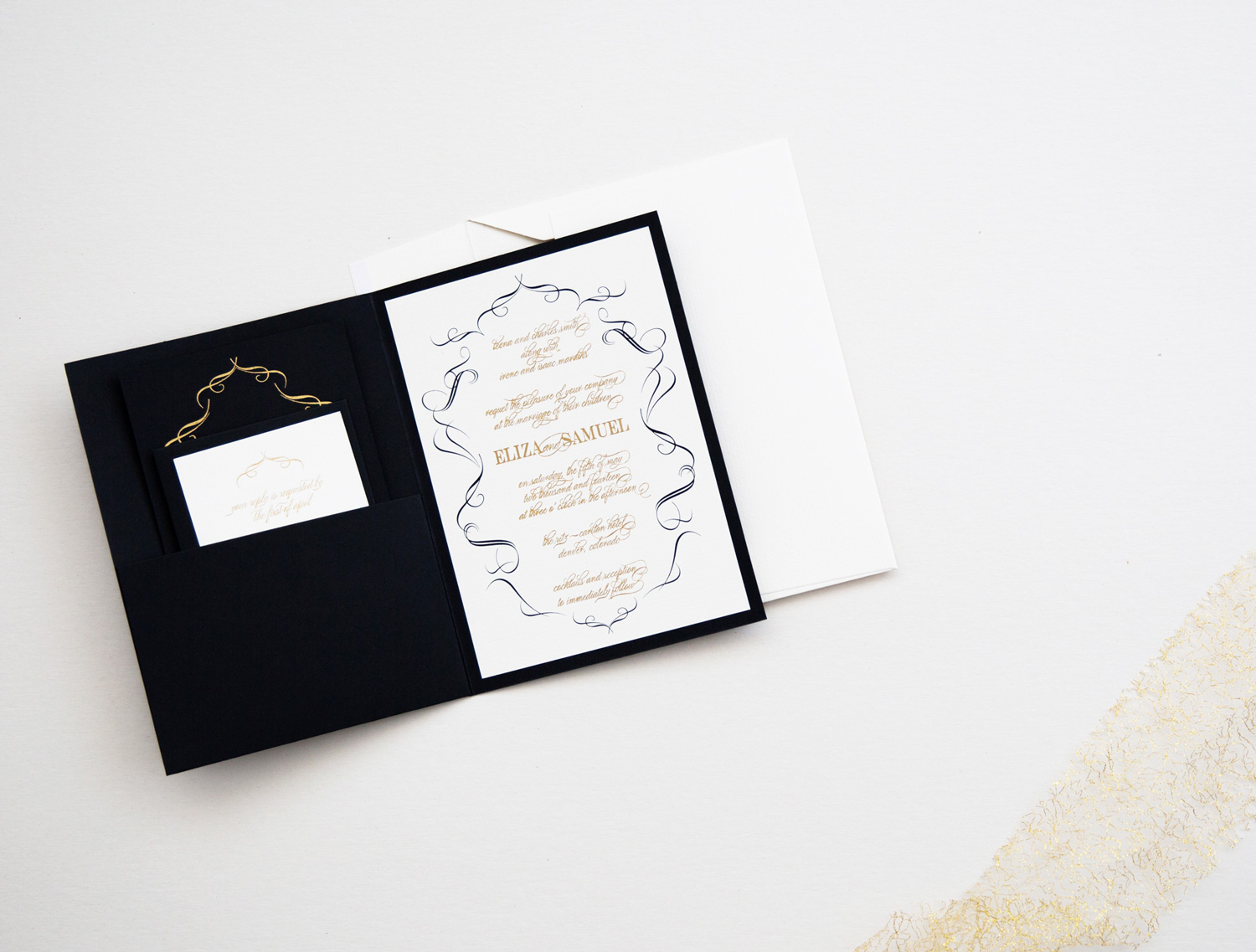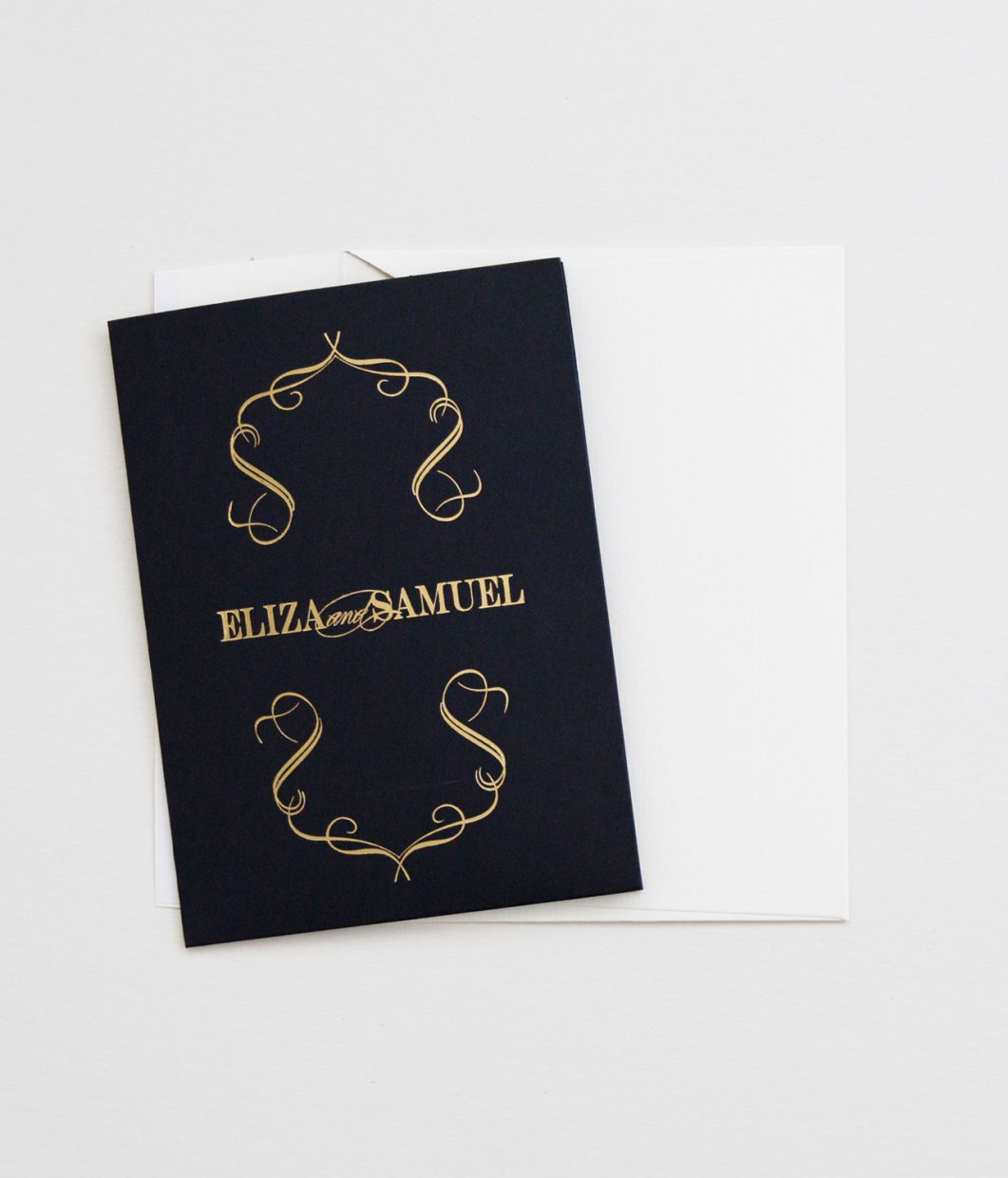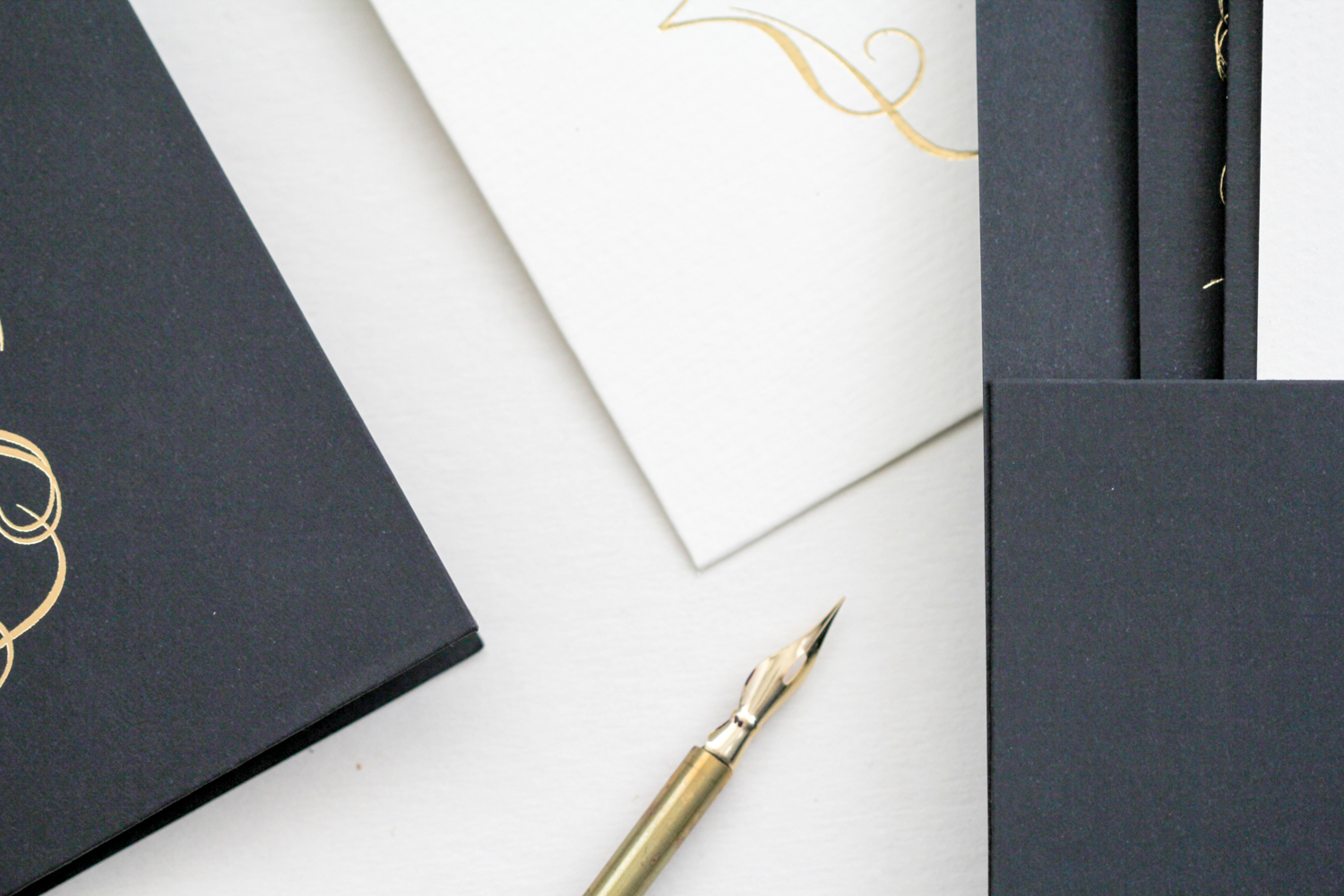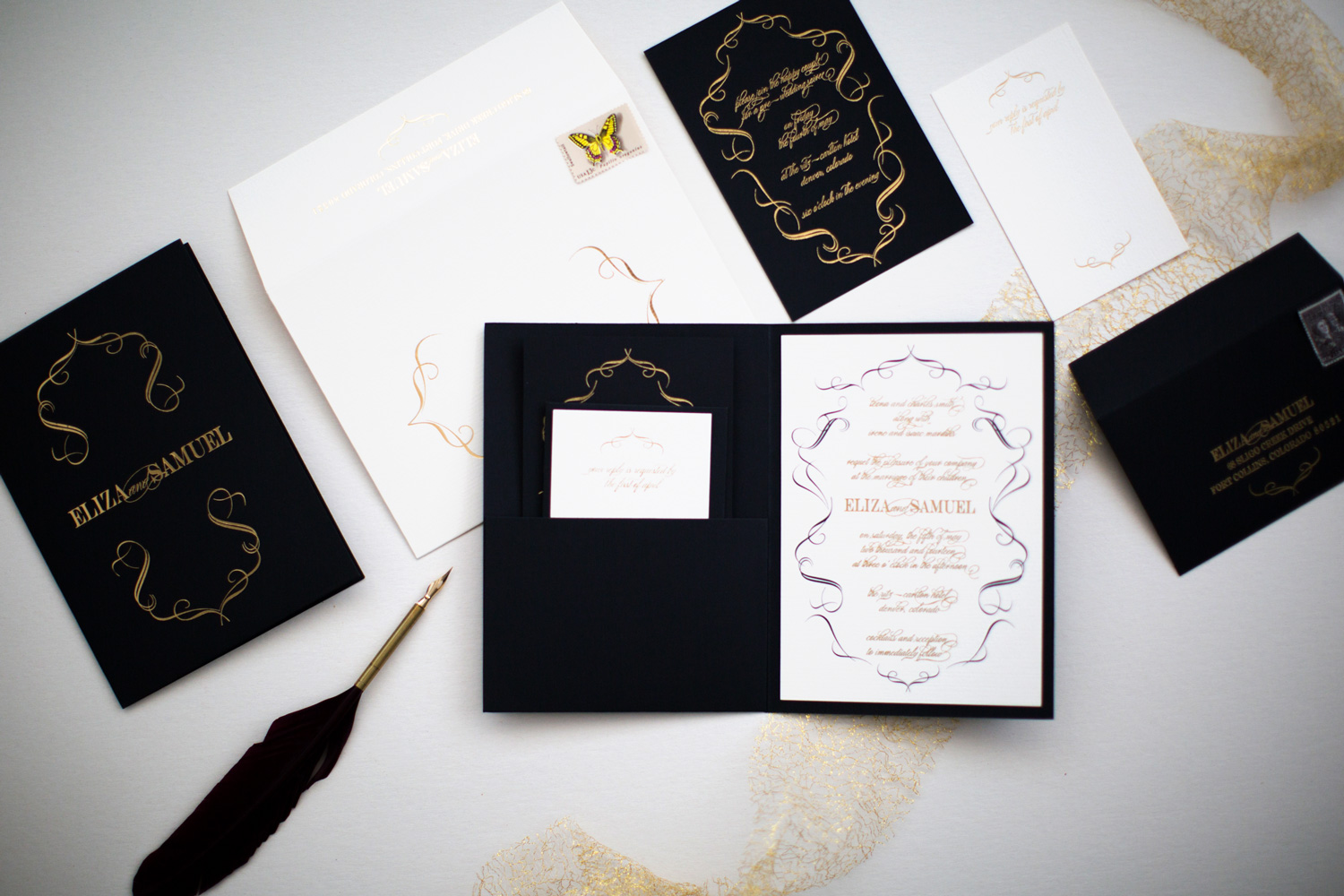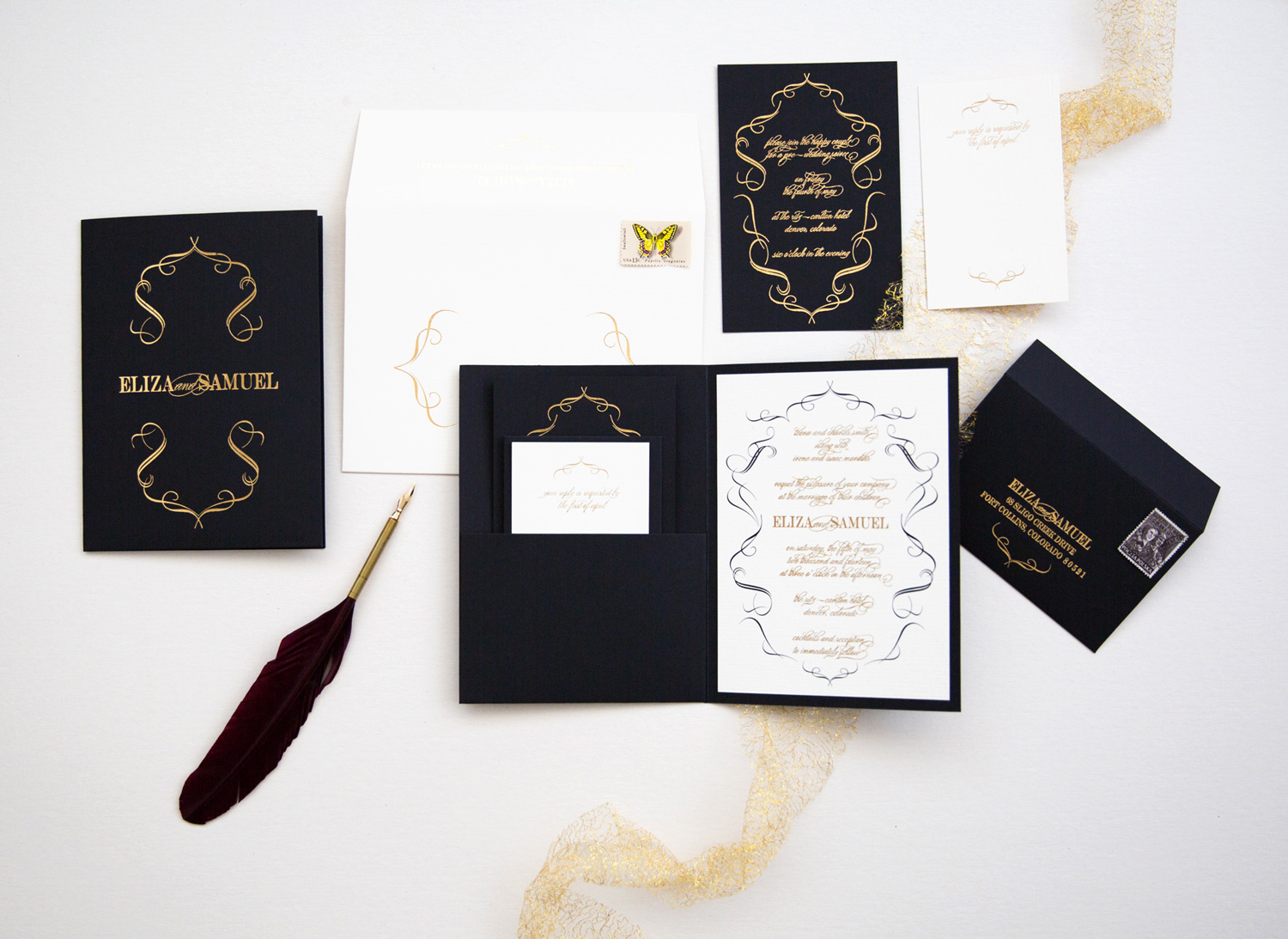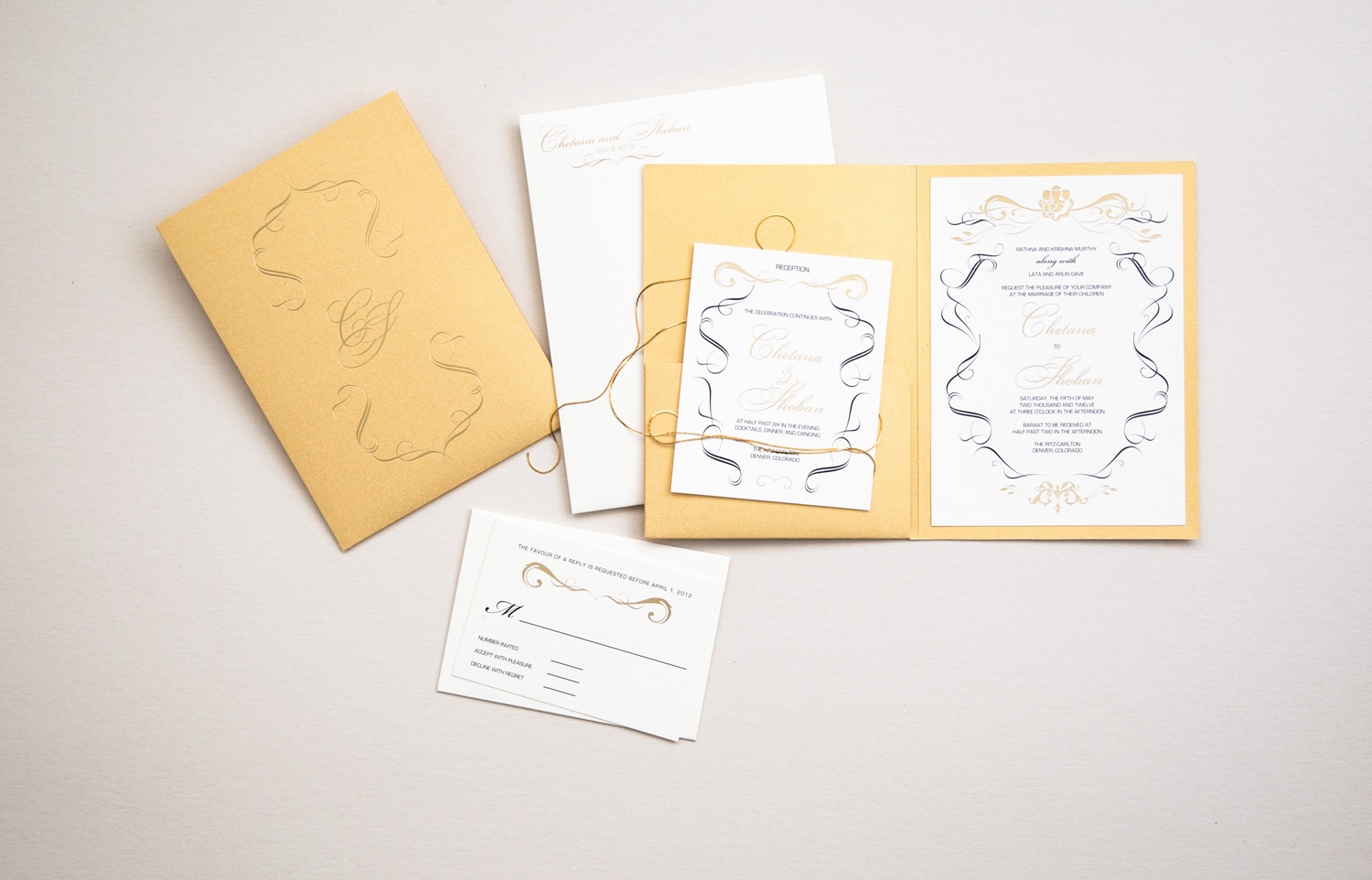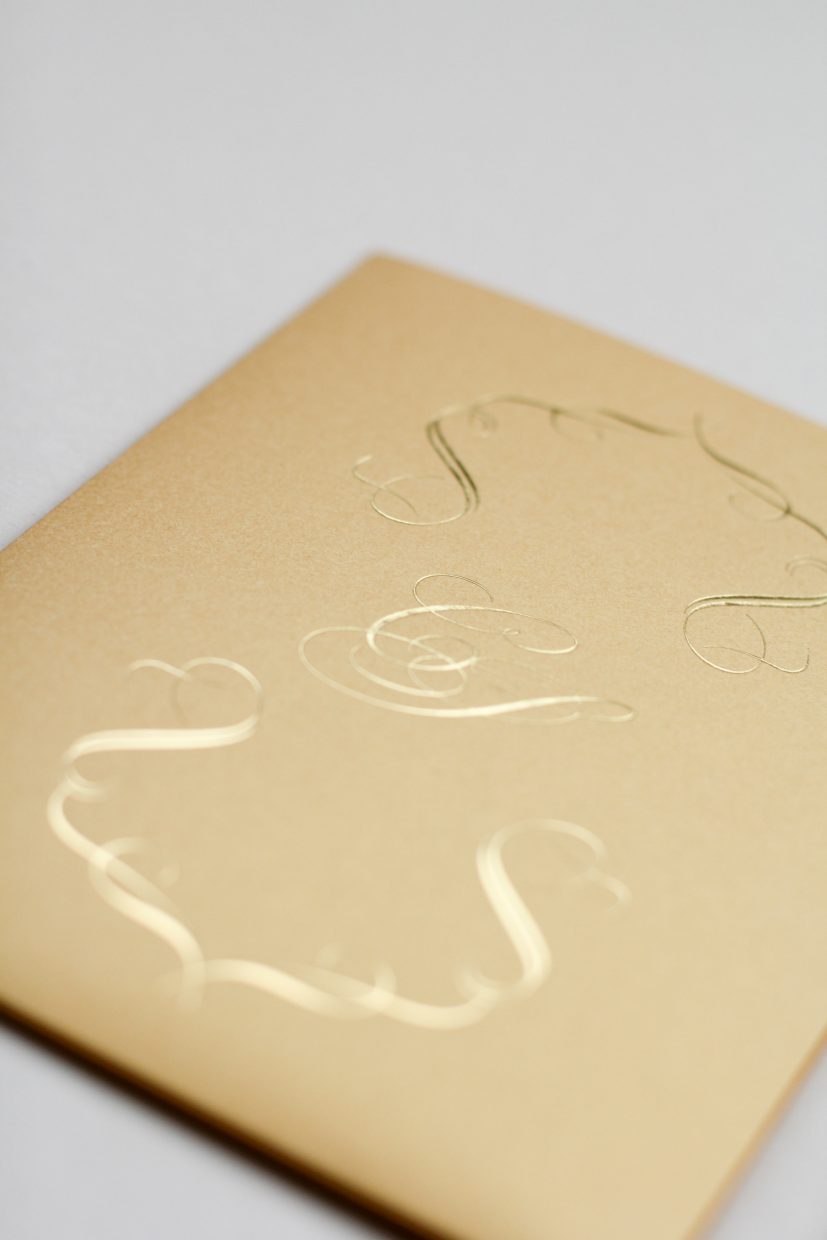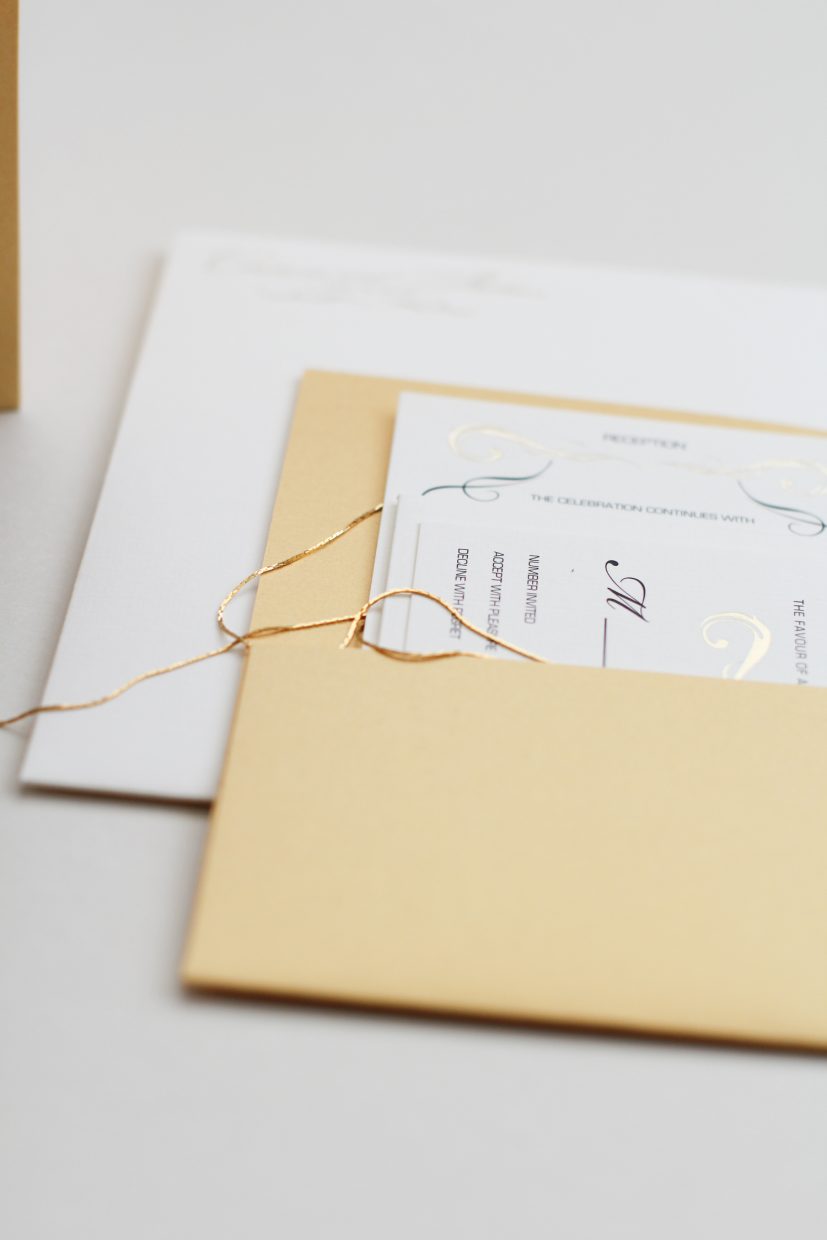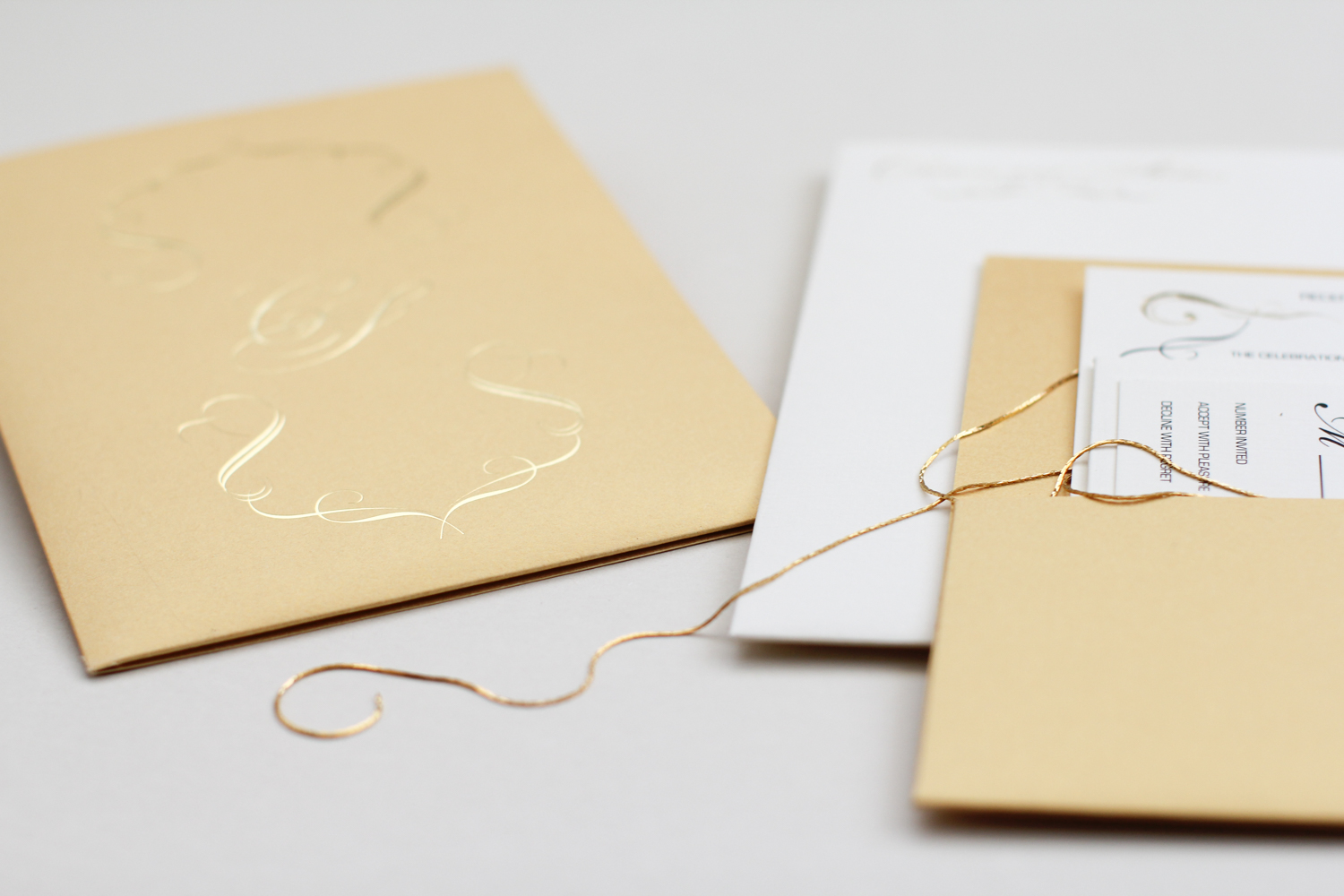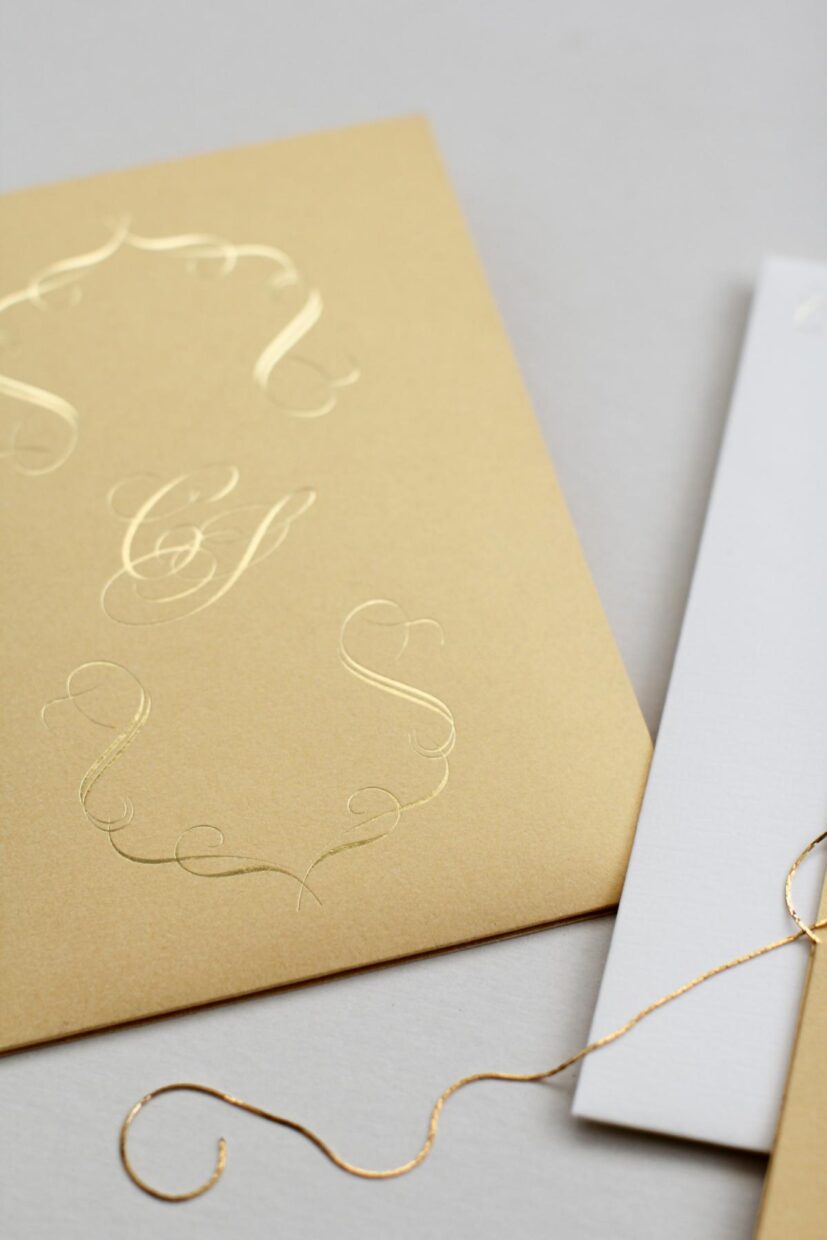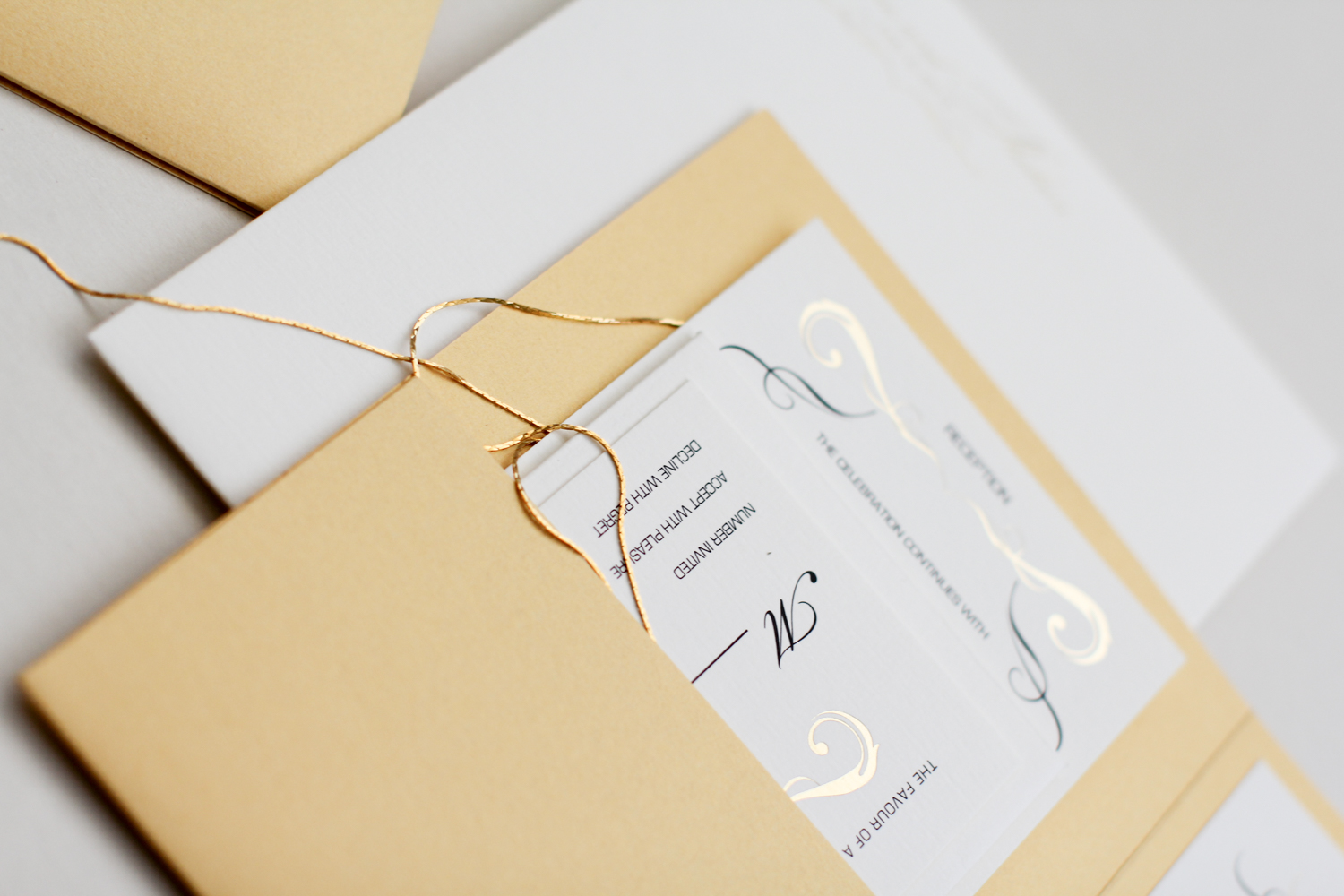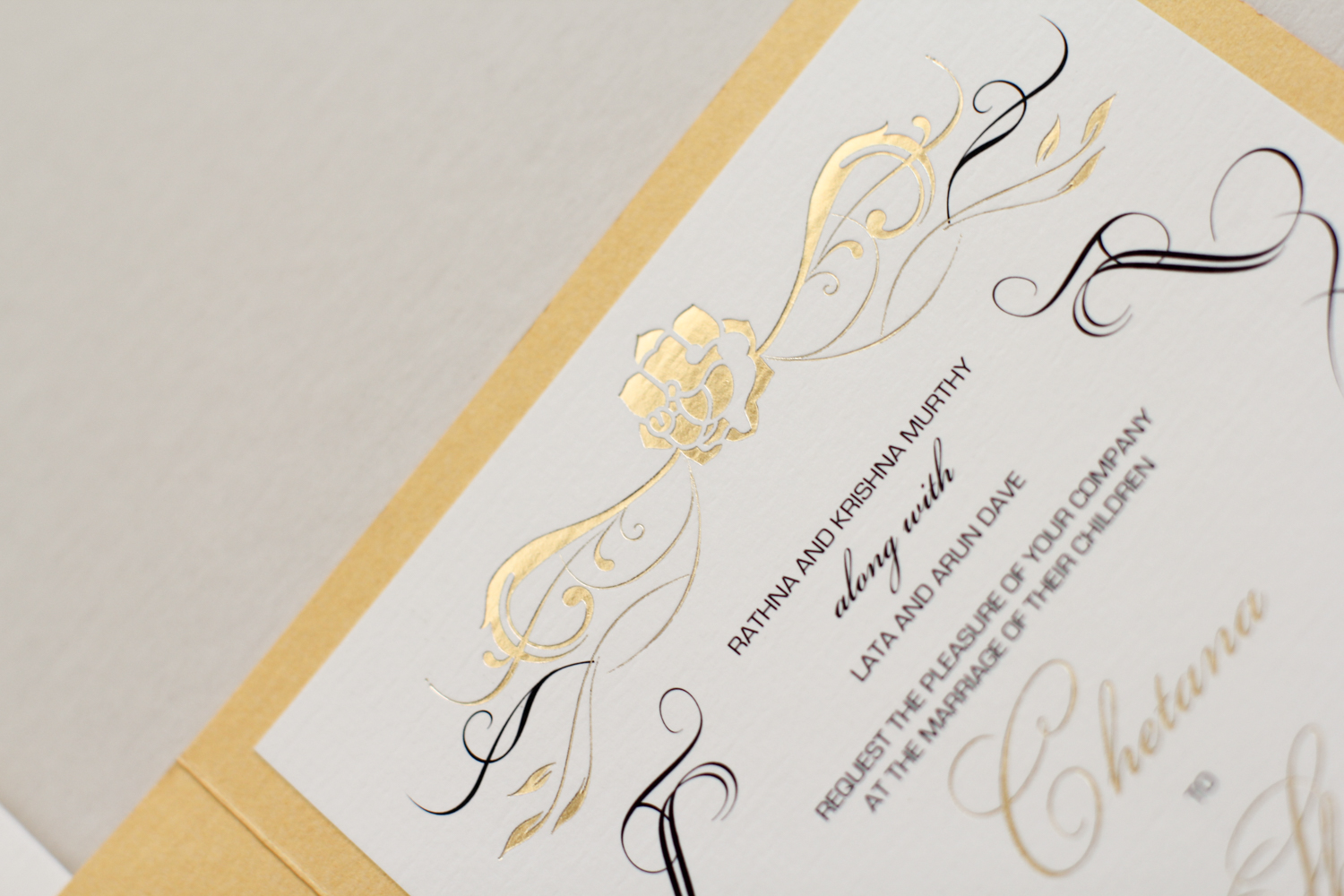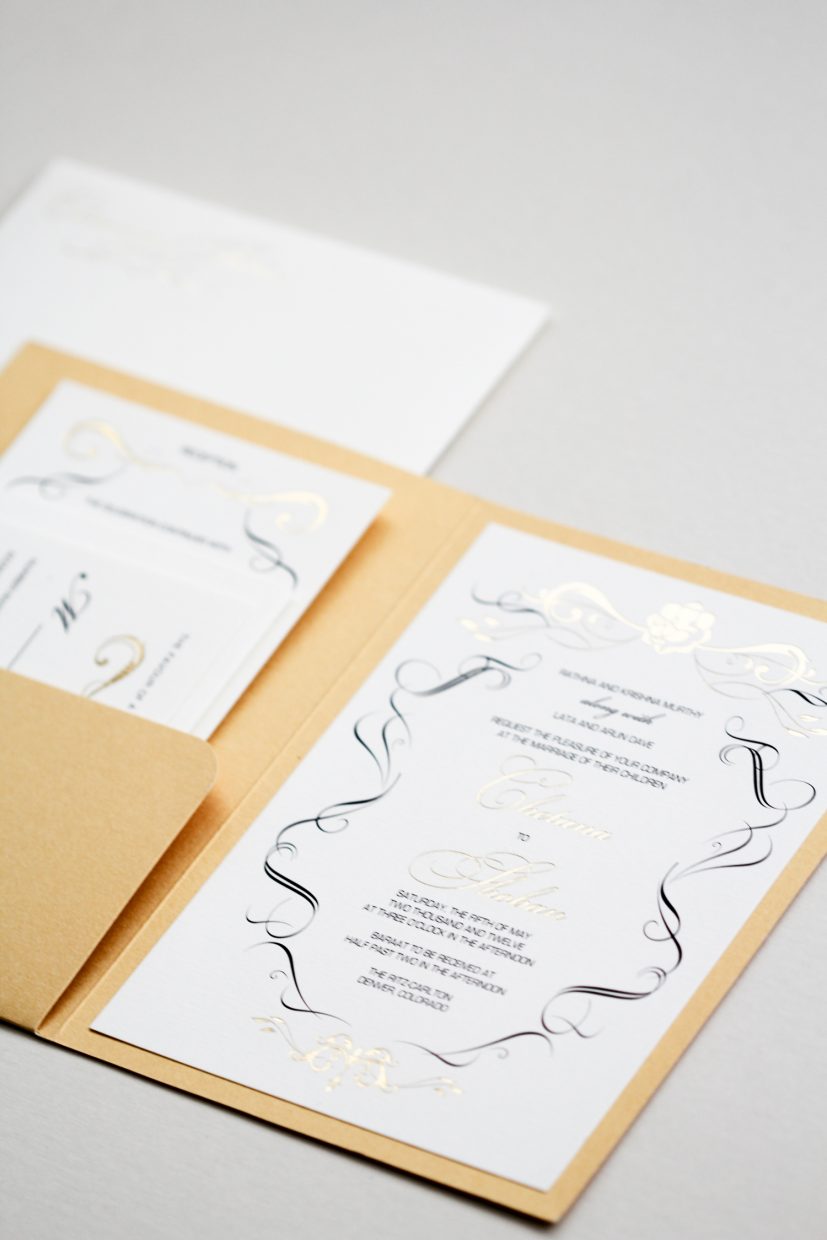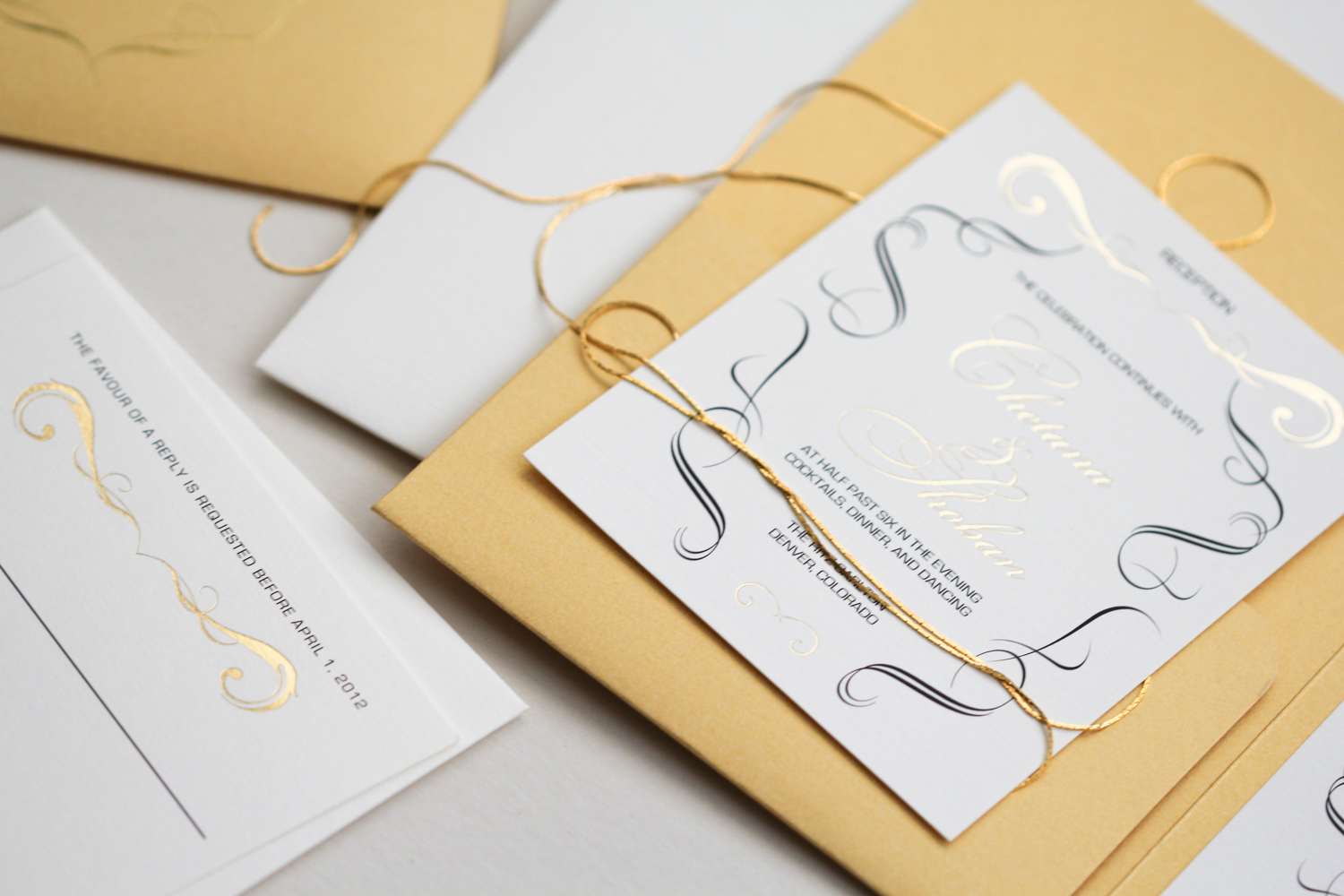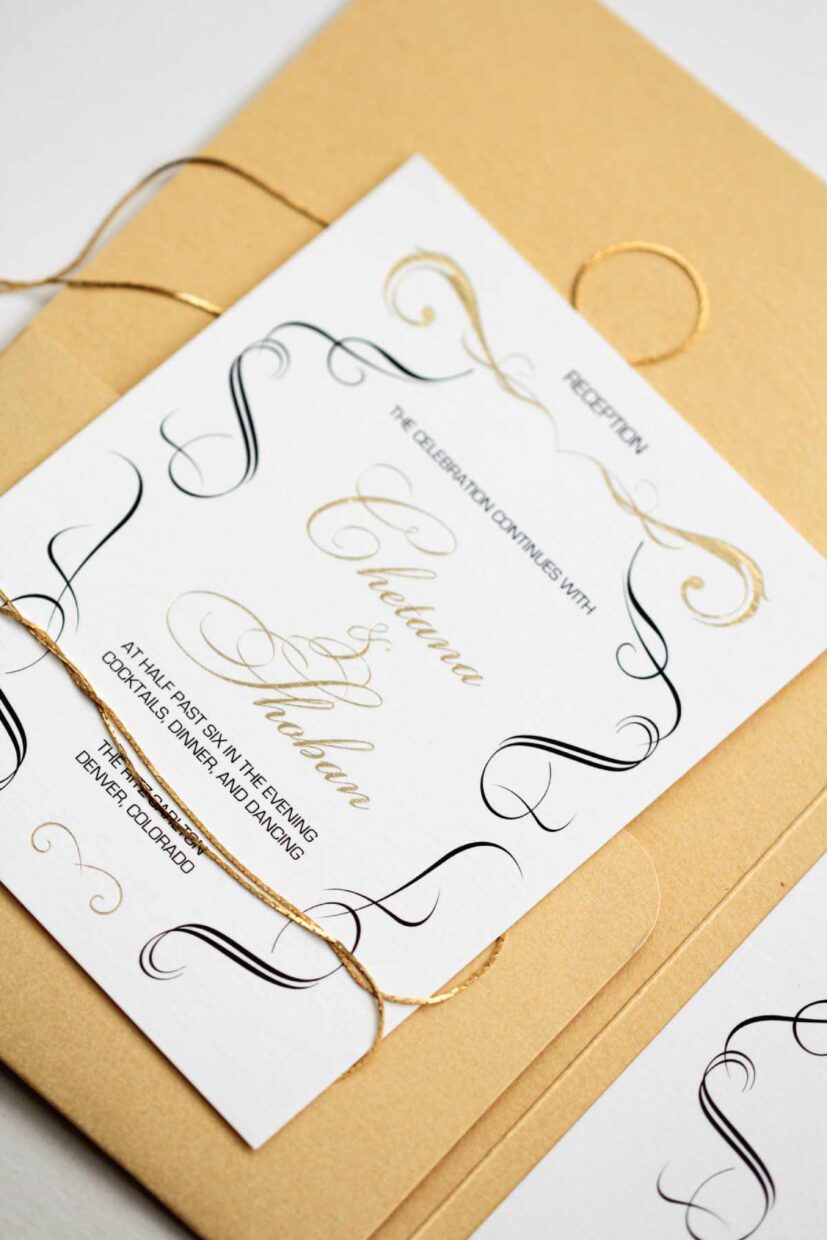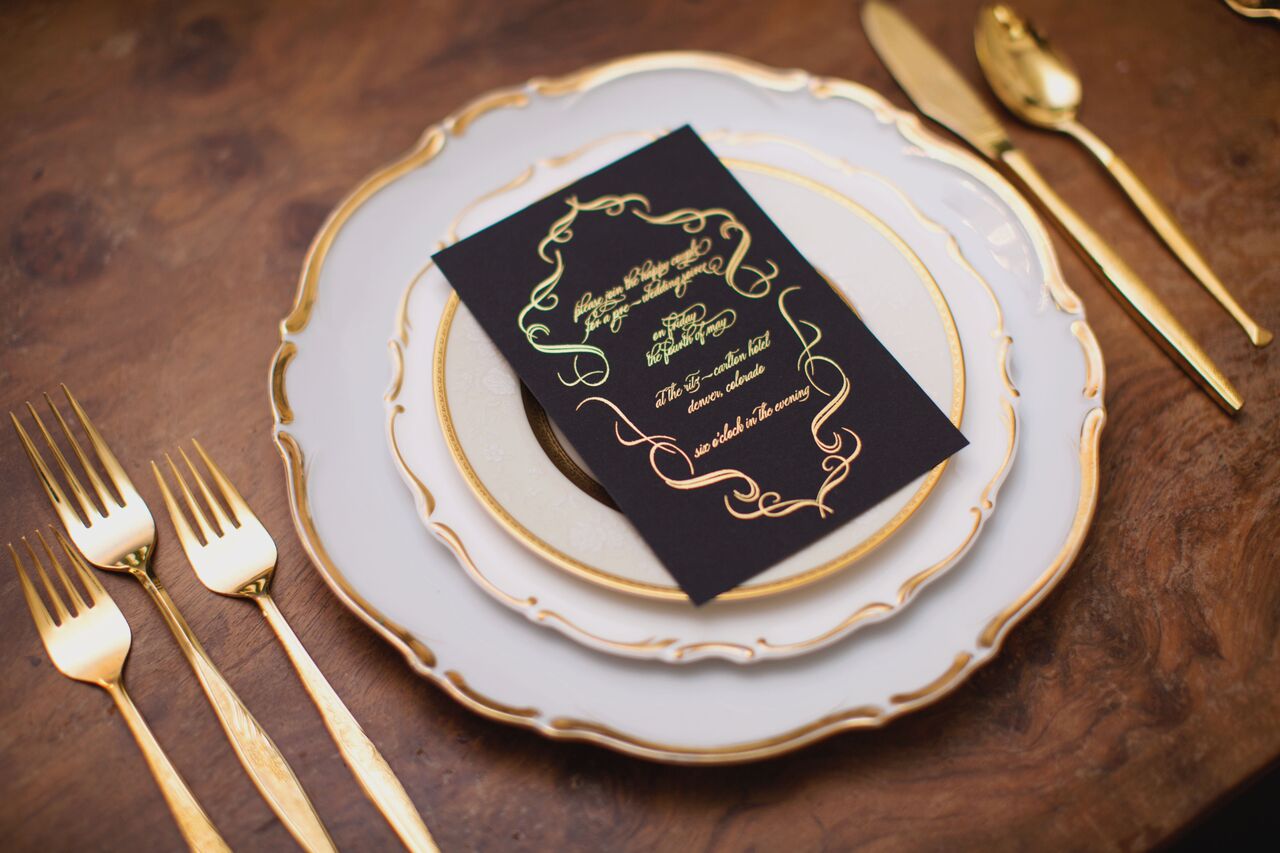 Sleek, decadent elegance and sophistication for a black-tie affair. The featured design features gold-press vintage scroll motifs against a deep velvet black backdrop. Let the drama unfold. Shown in black and gold for Eliza and Samuel's luxe wedding at the Ritz Carlton in Denver, Colorado.
Also shown in gold and ivory with modernized typography for Chetna and Shoban's wedding at the Ritz Carlton, Denver.
Any existing design from our portfolio is available to customize colors, sizes, types, and components. Available with or without a fabric or paper folio or without a folio in your choice of colors and papers.