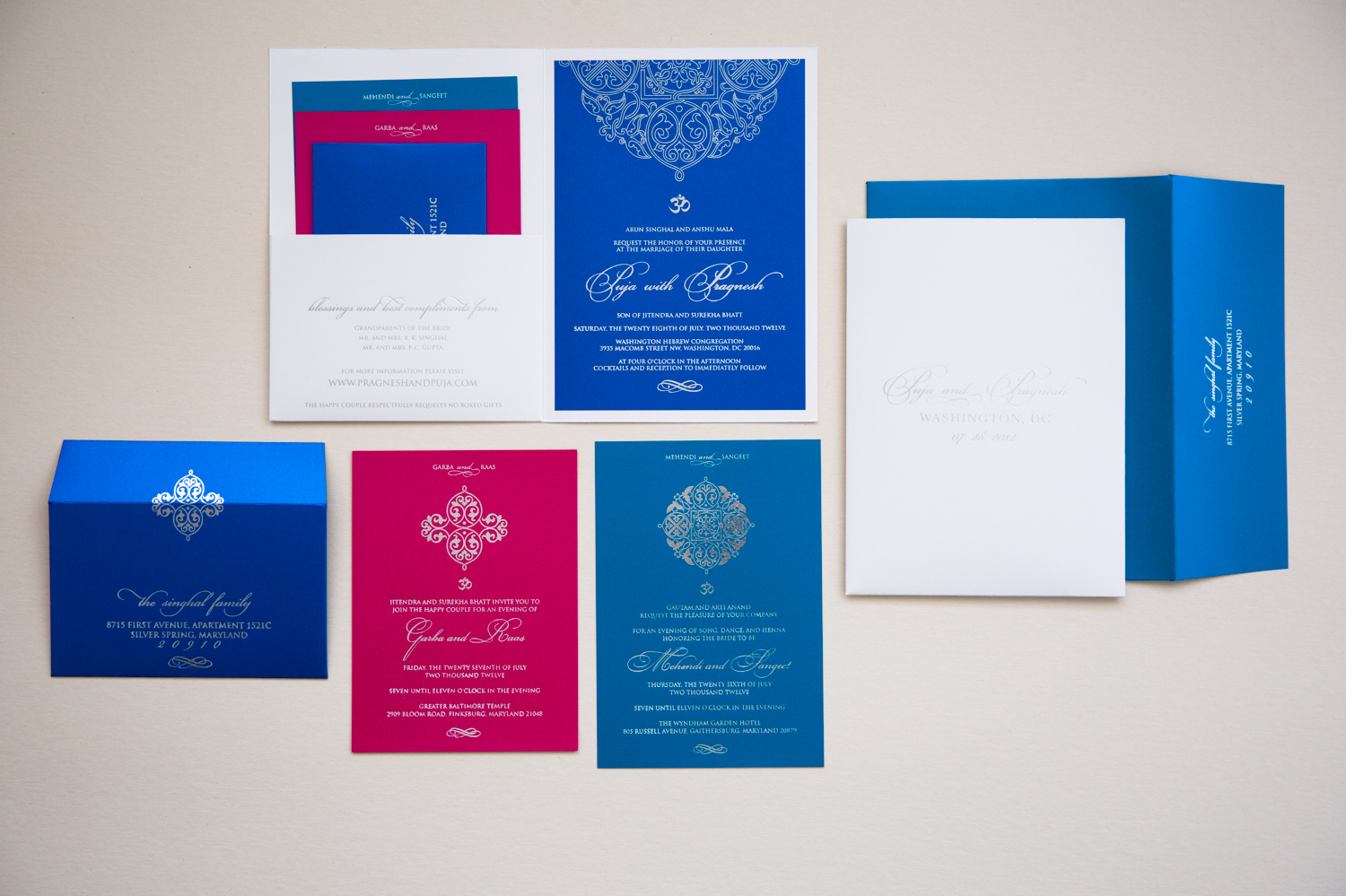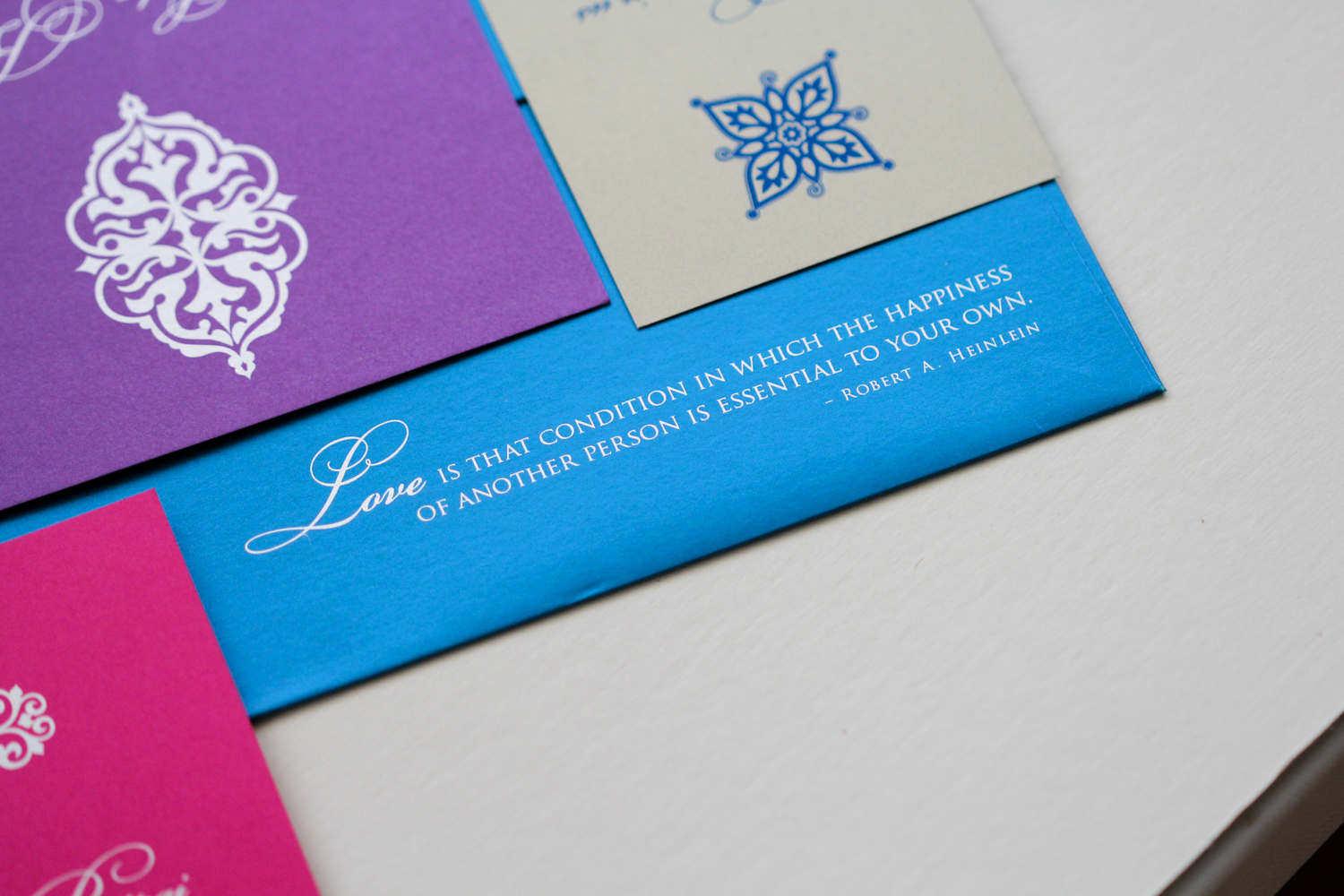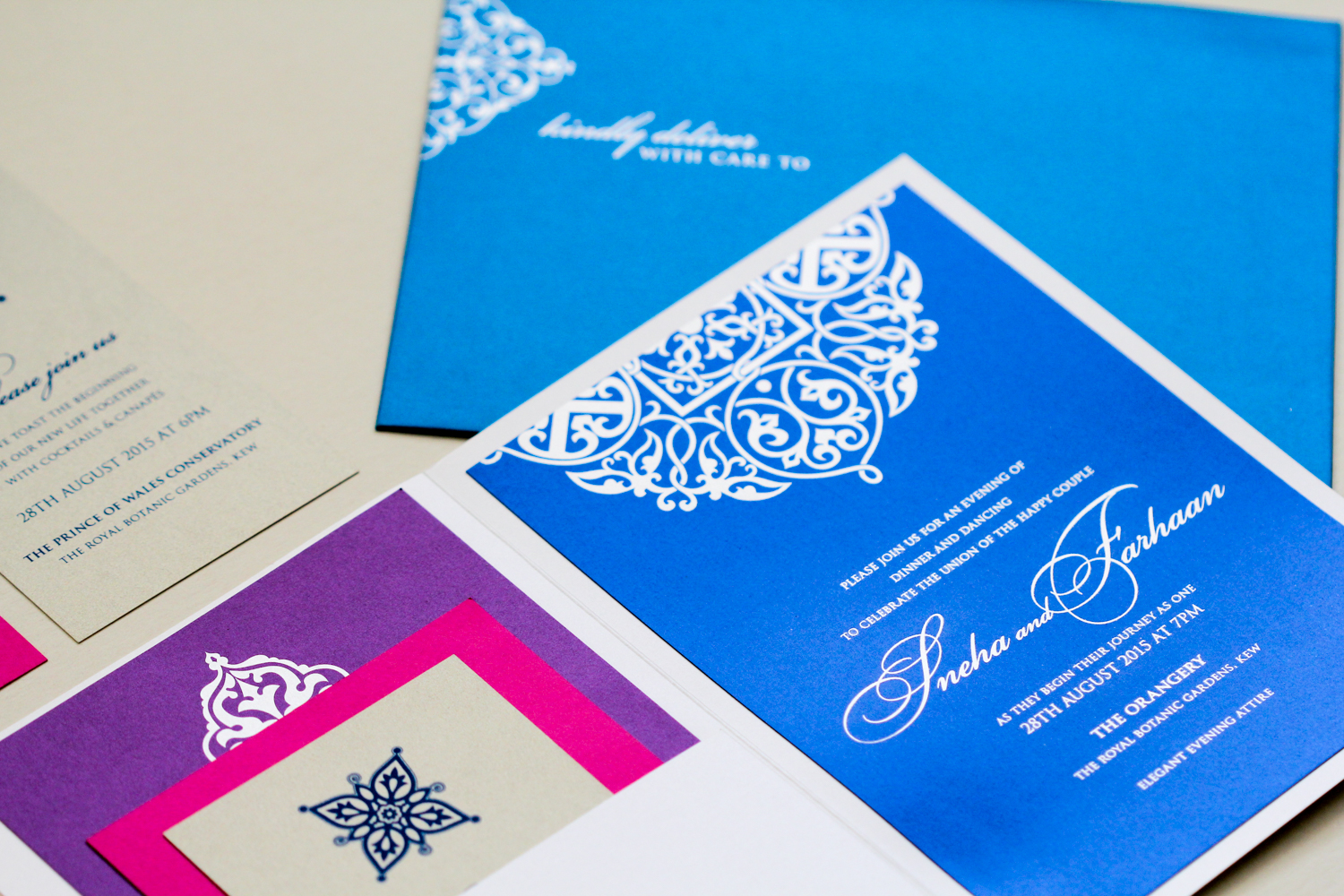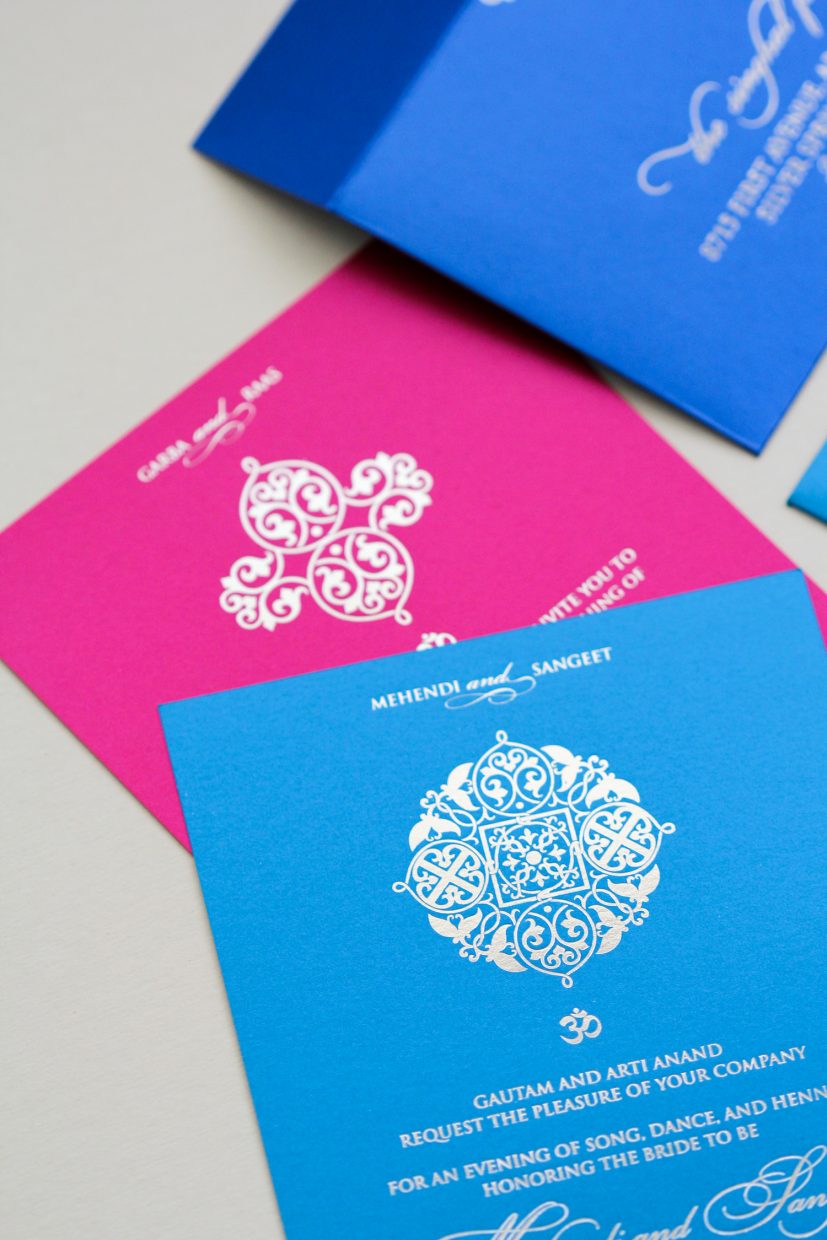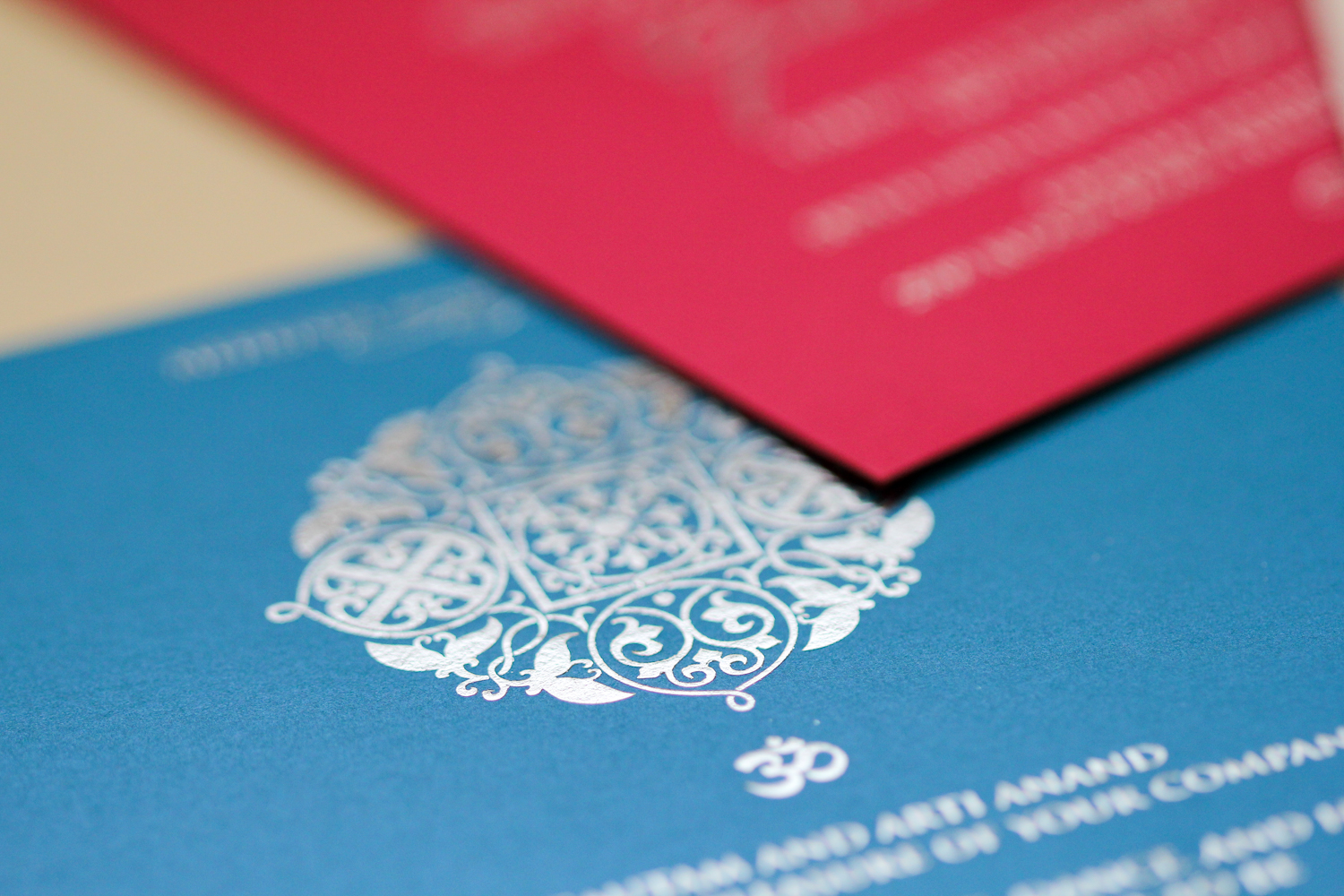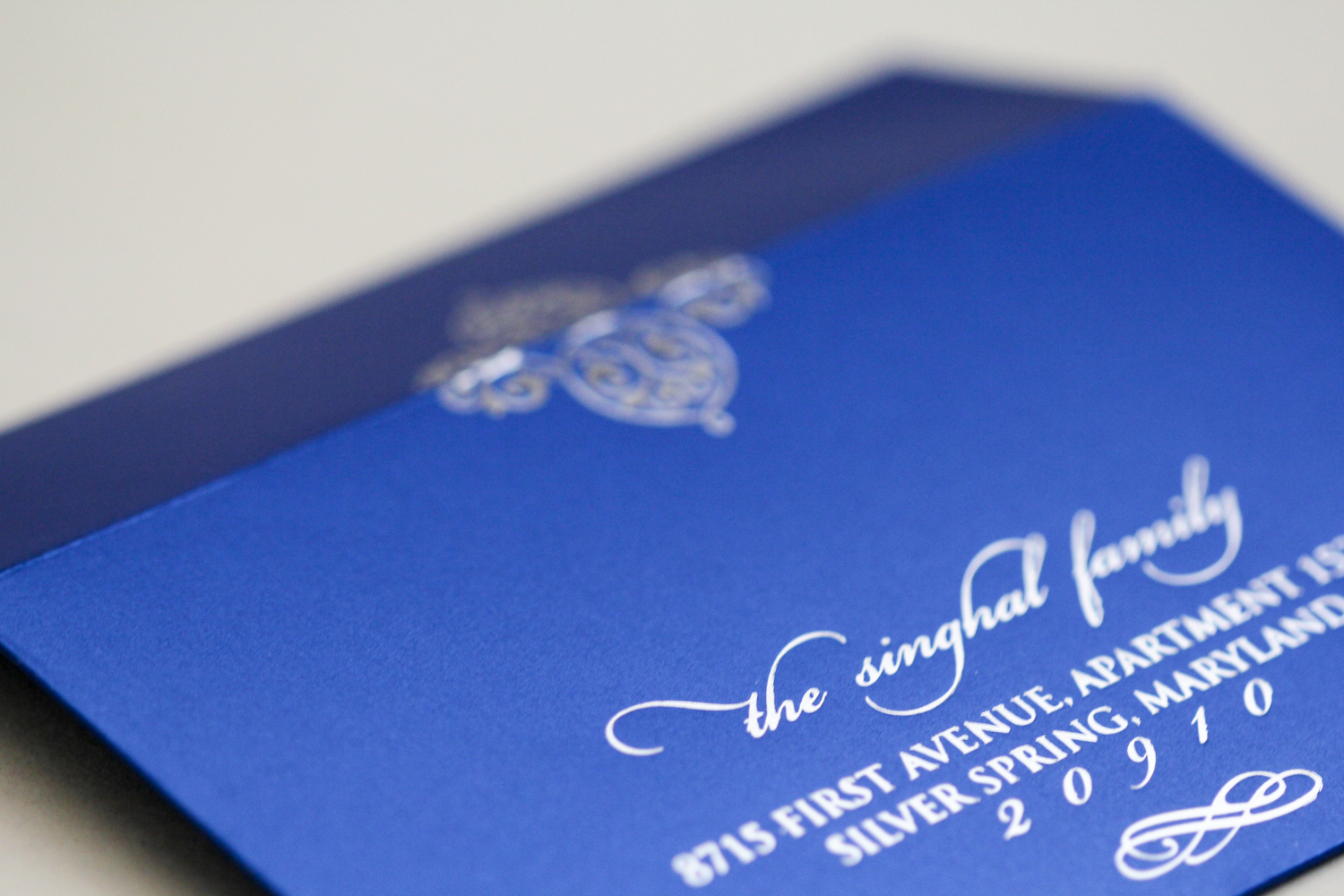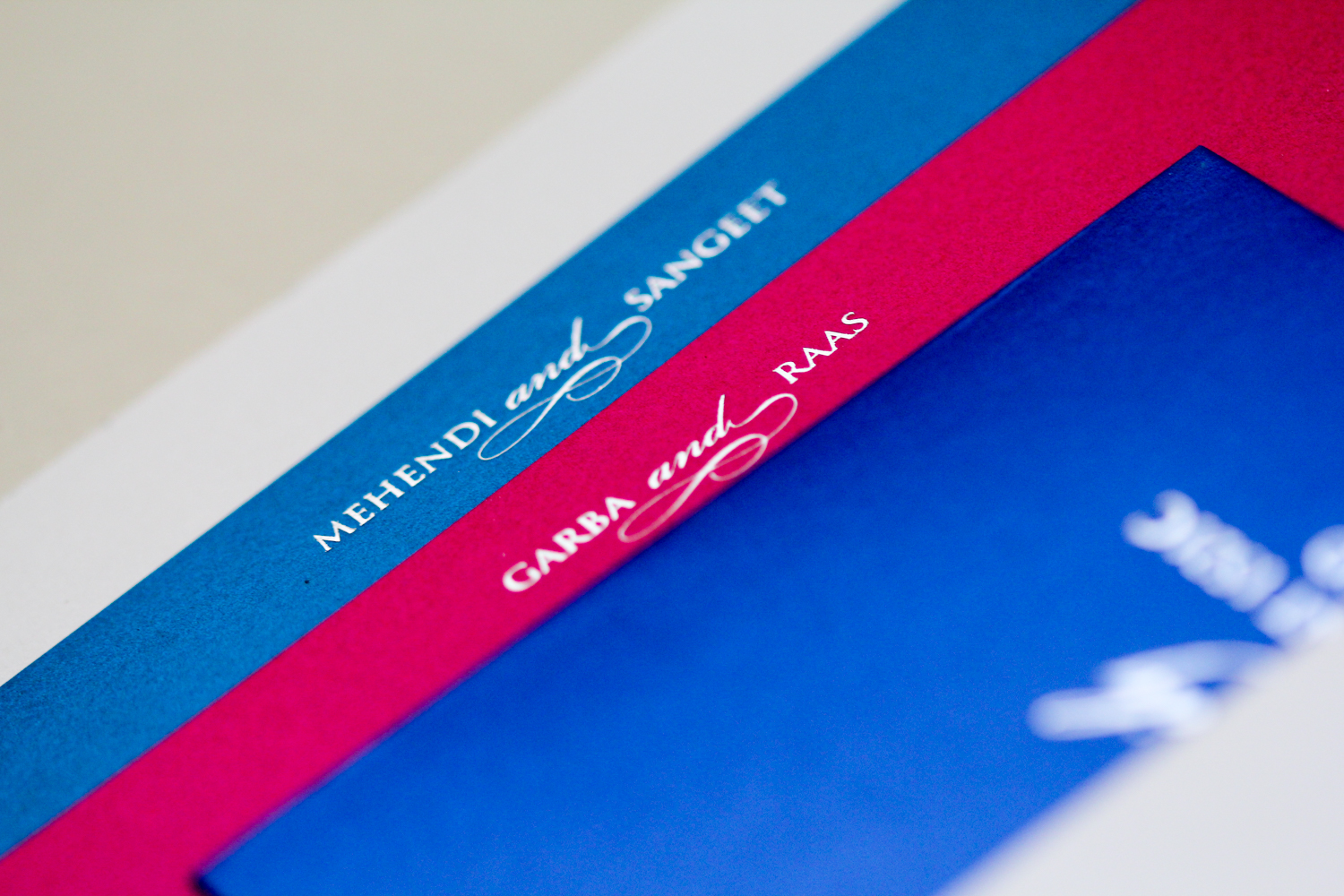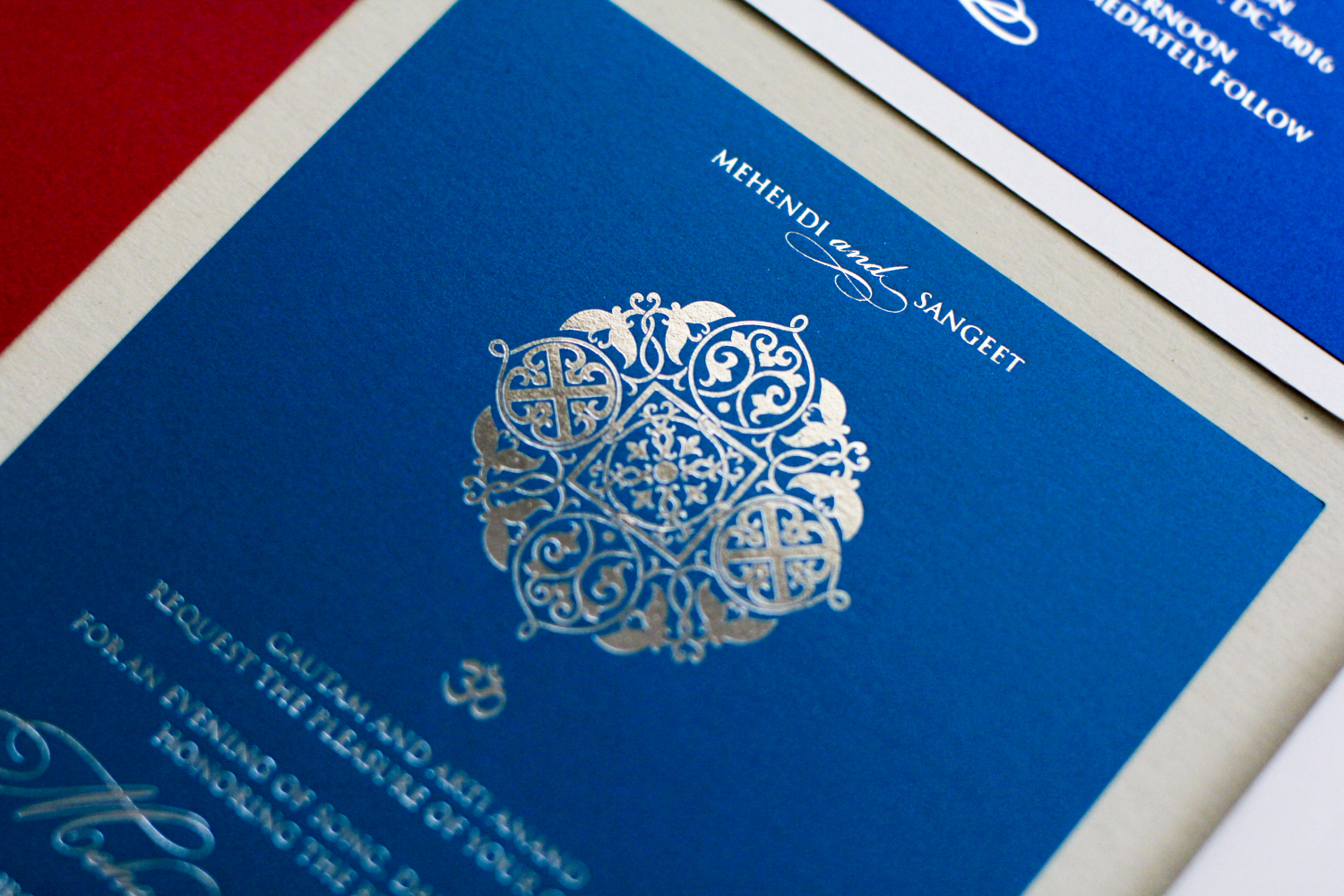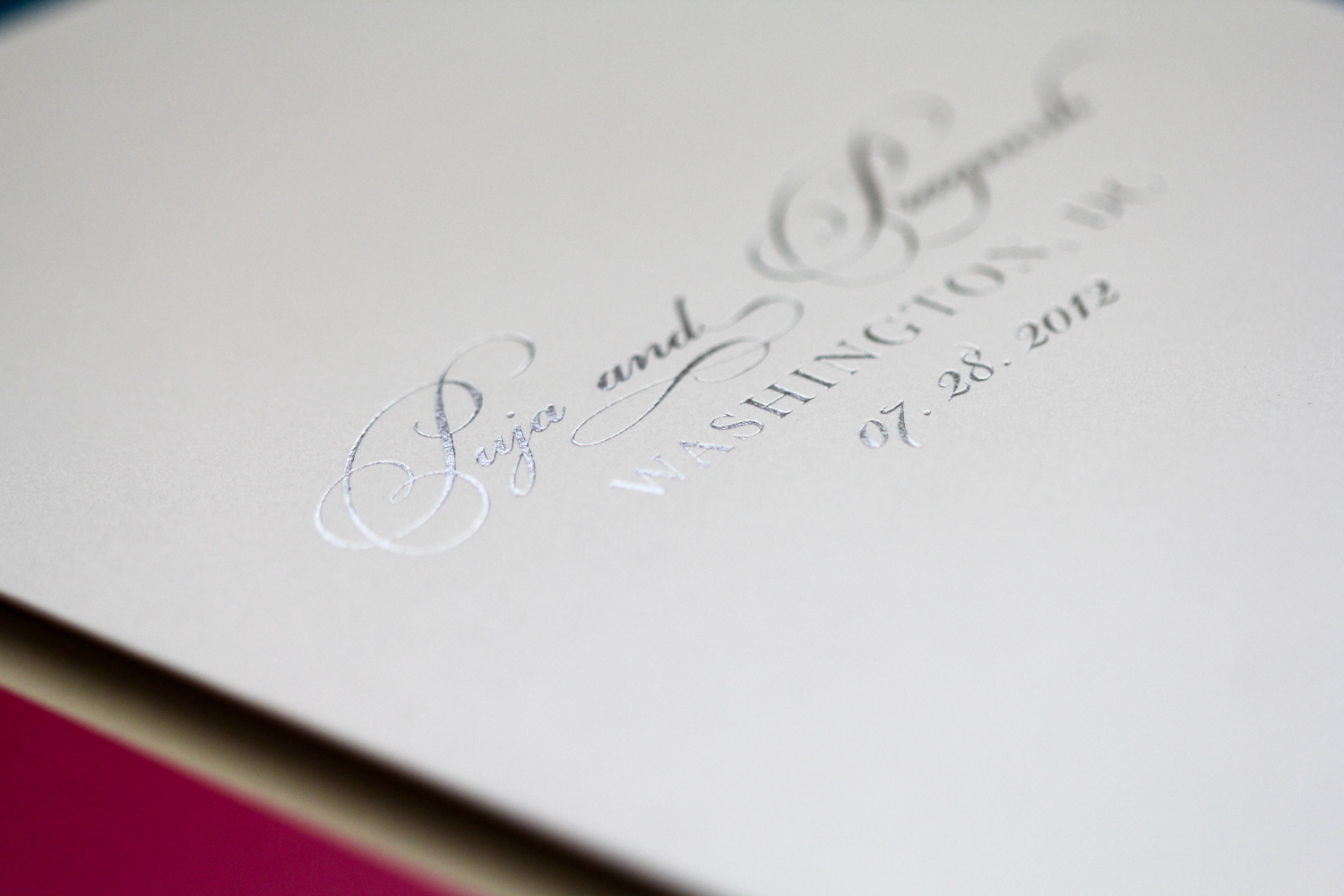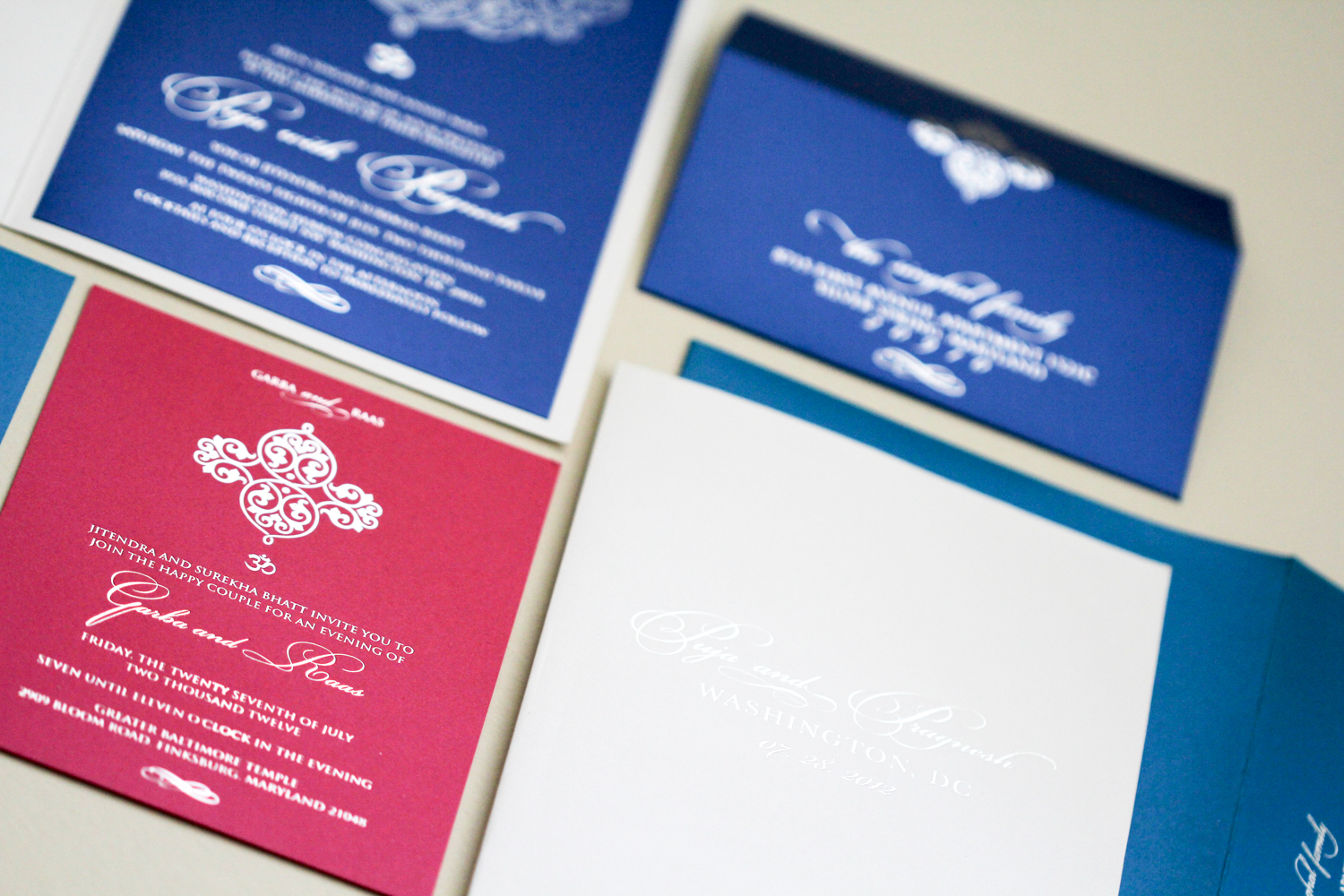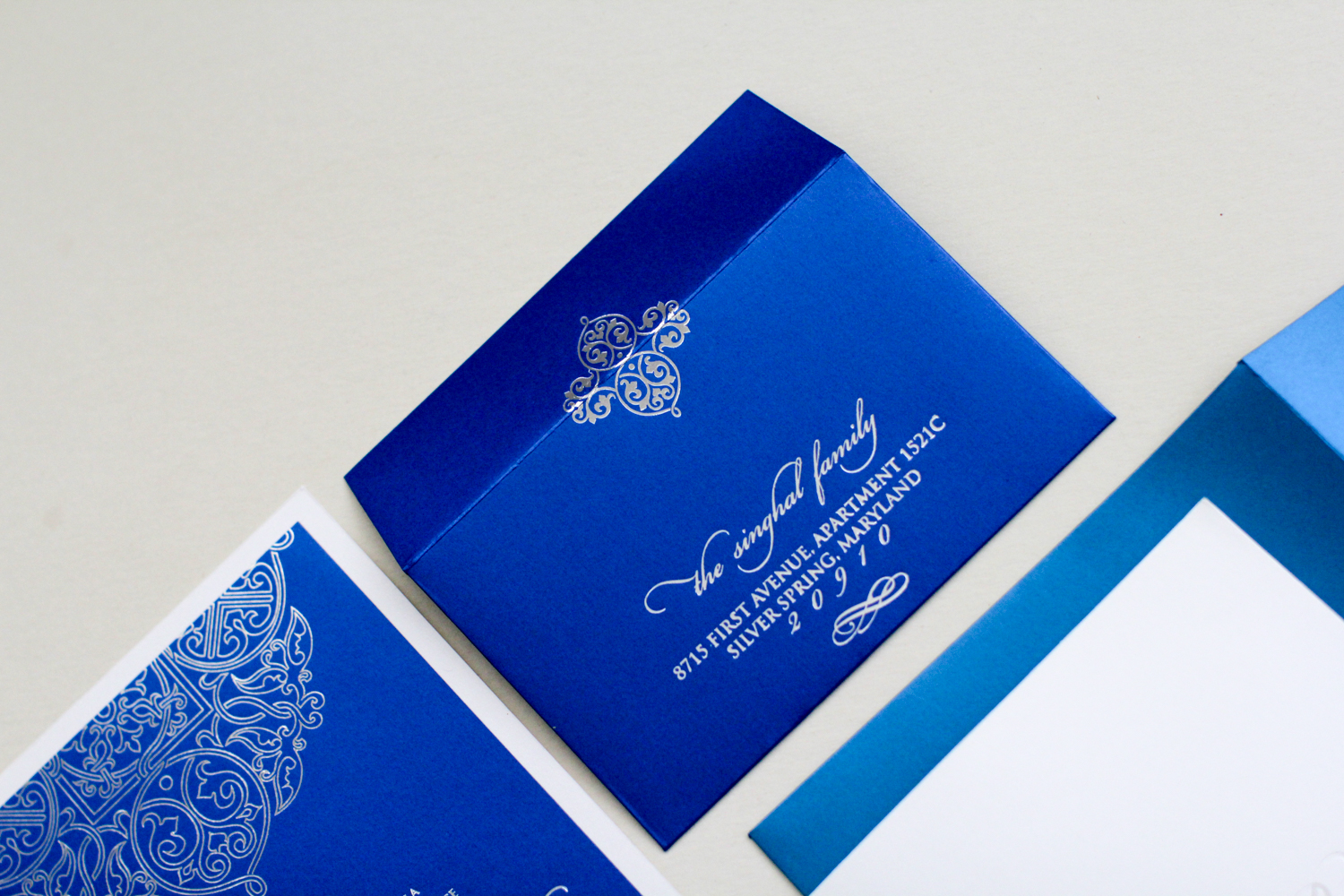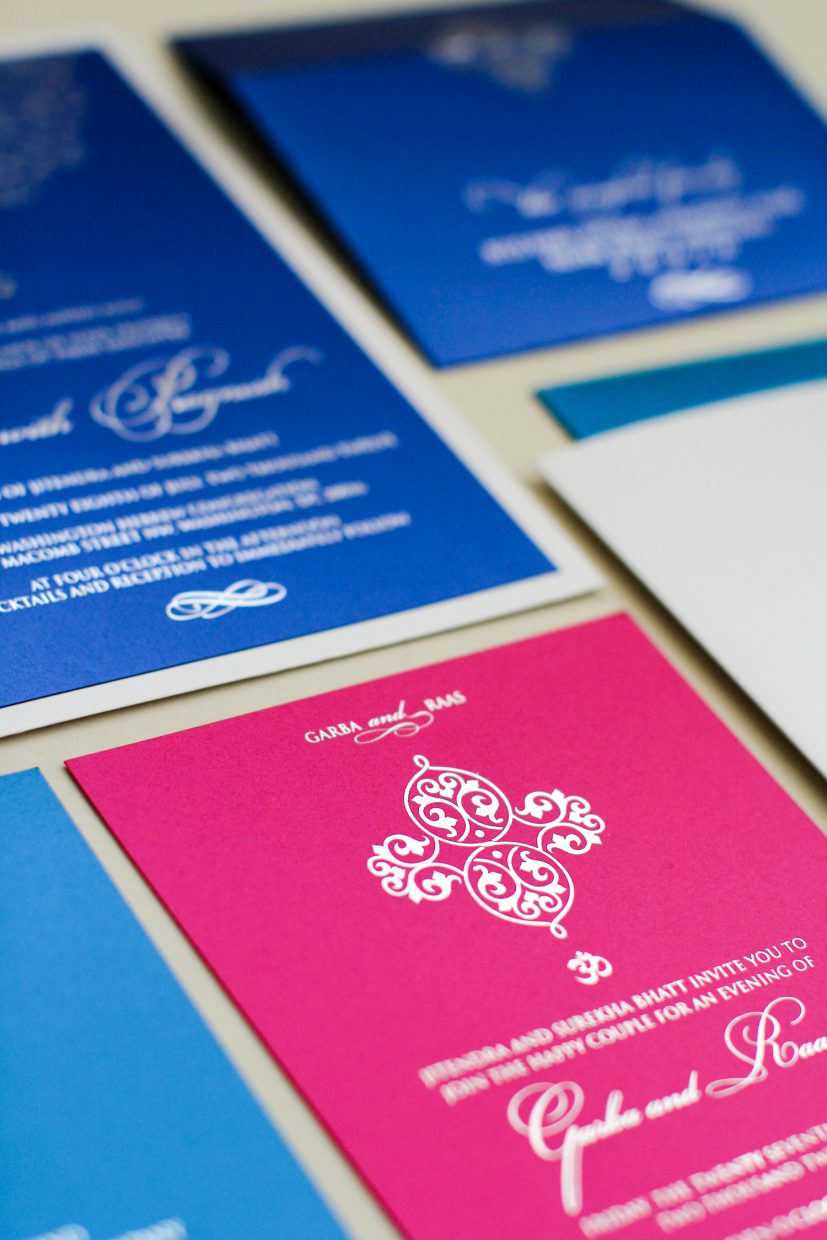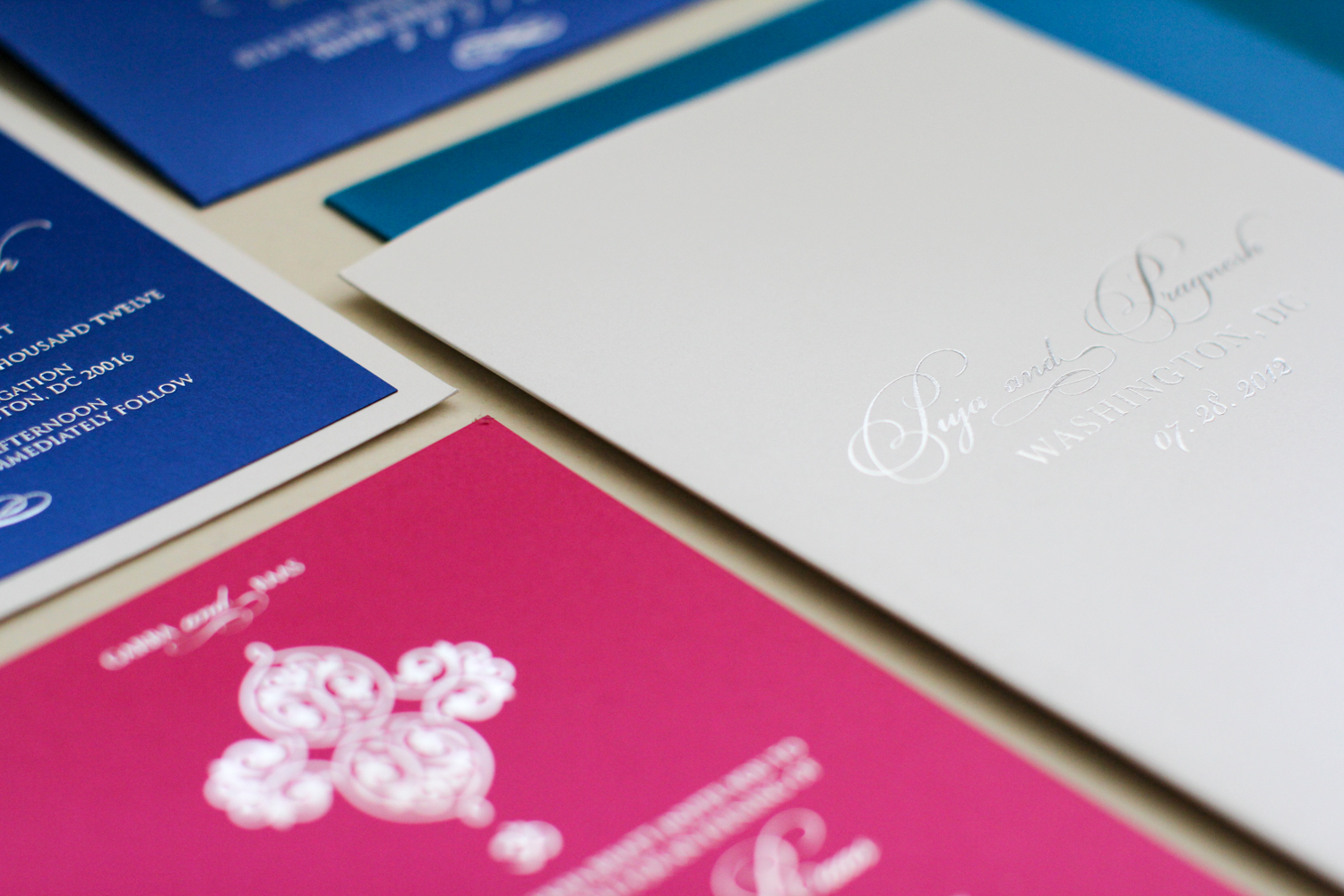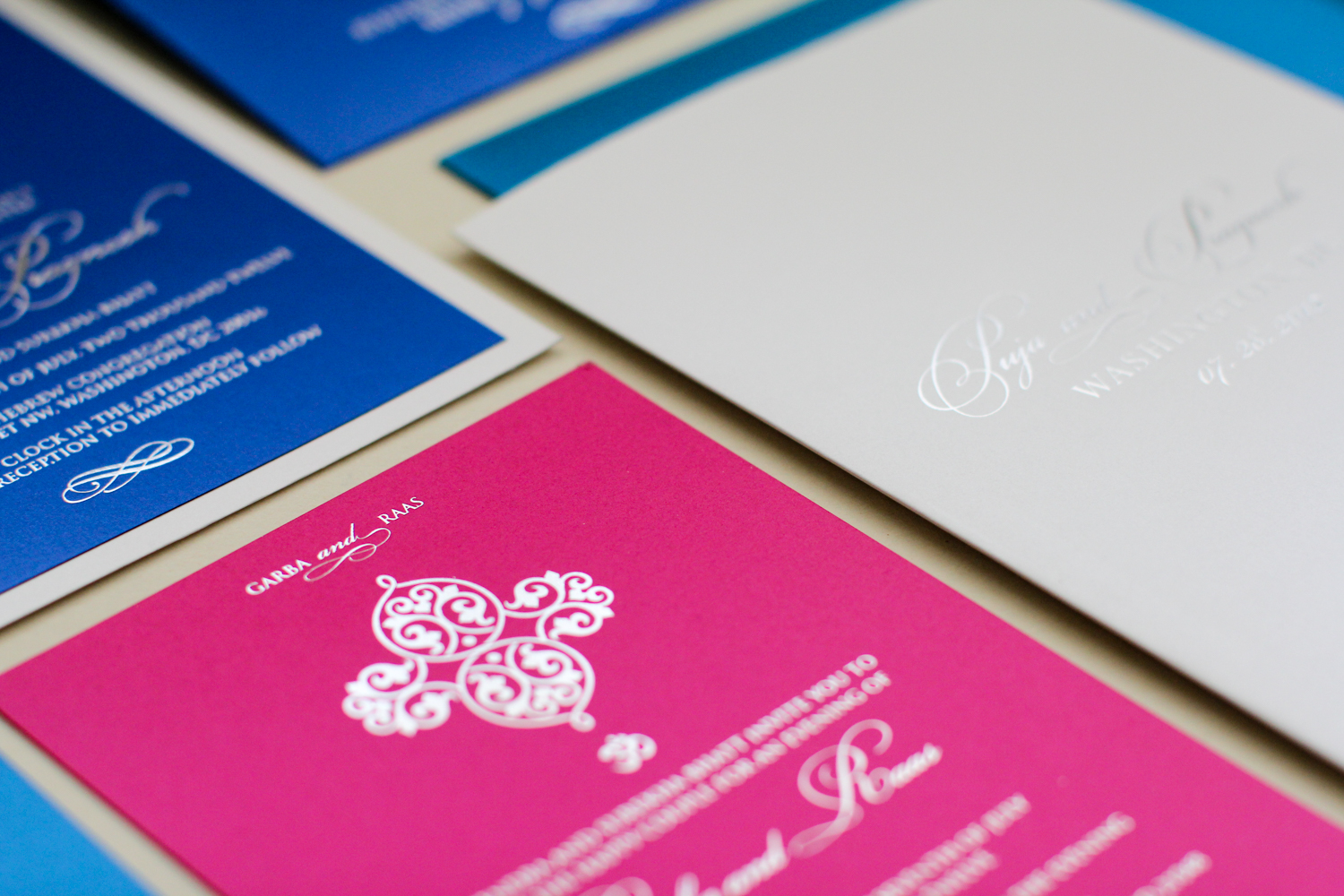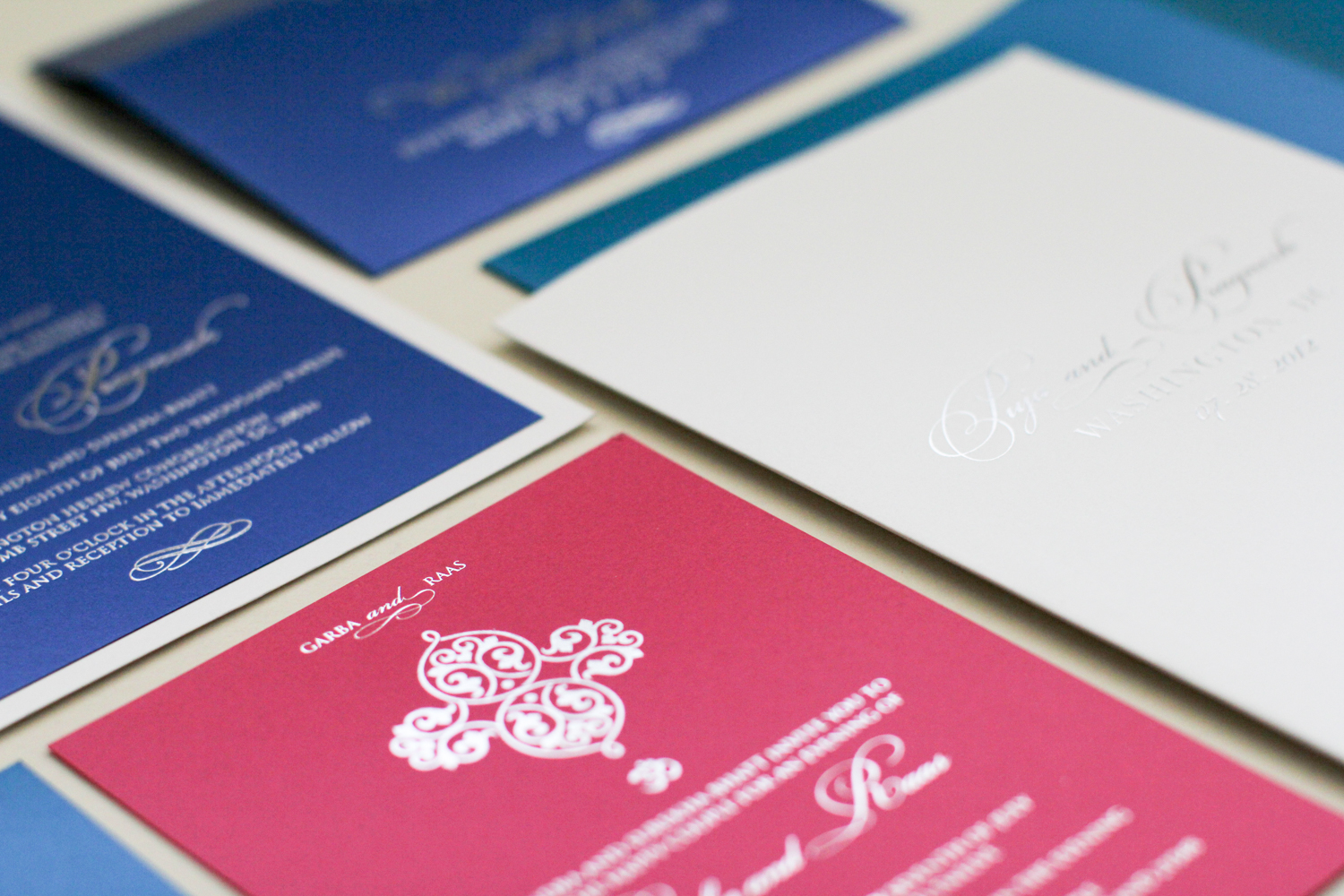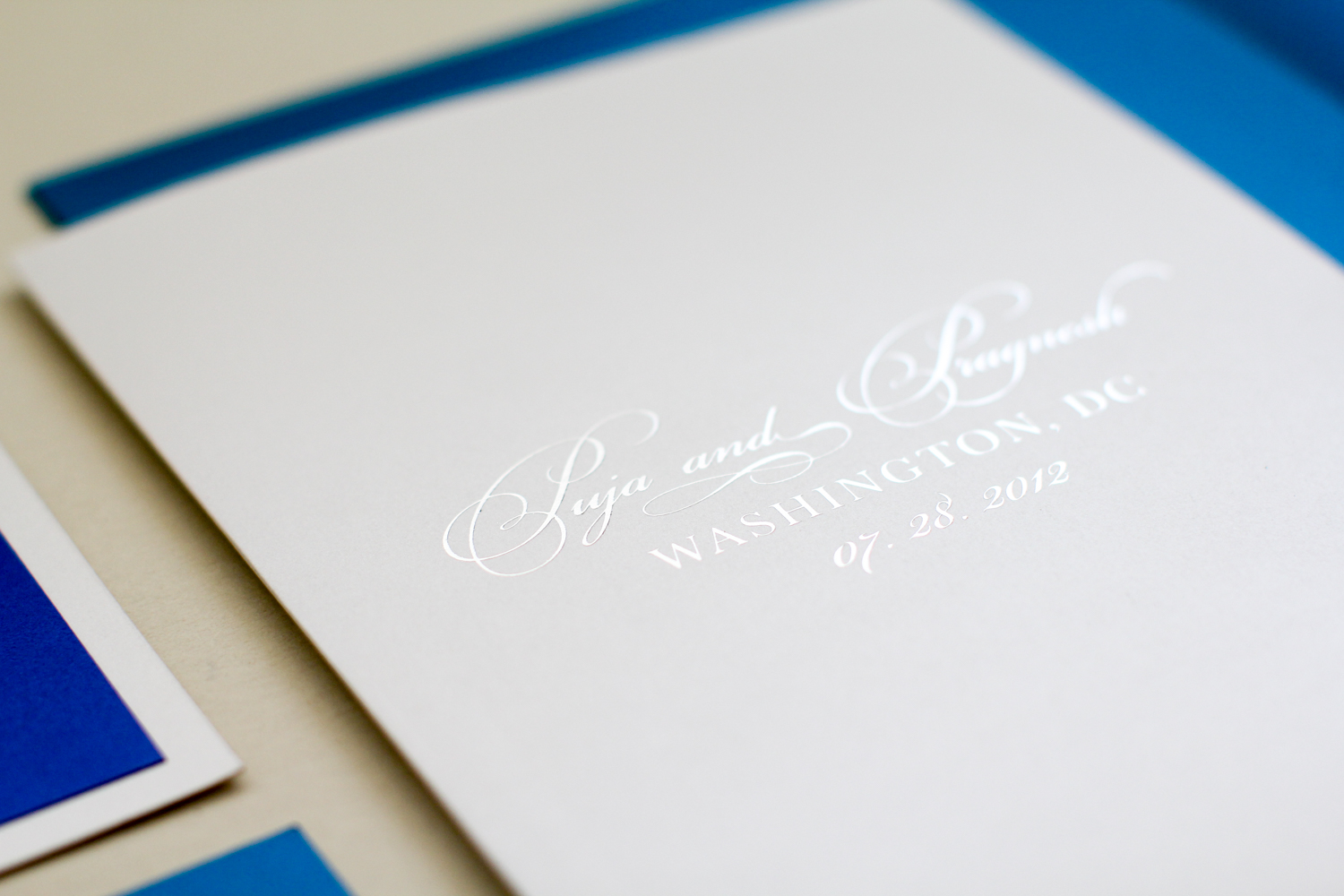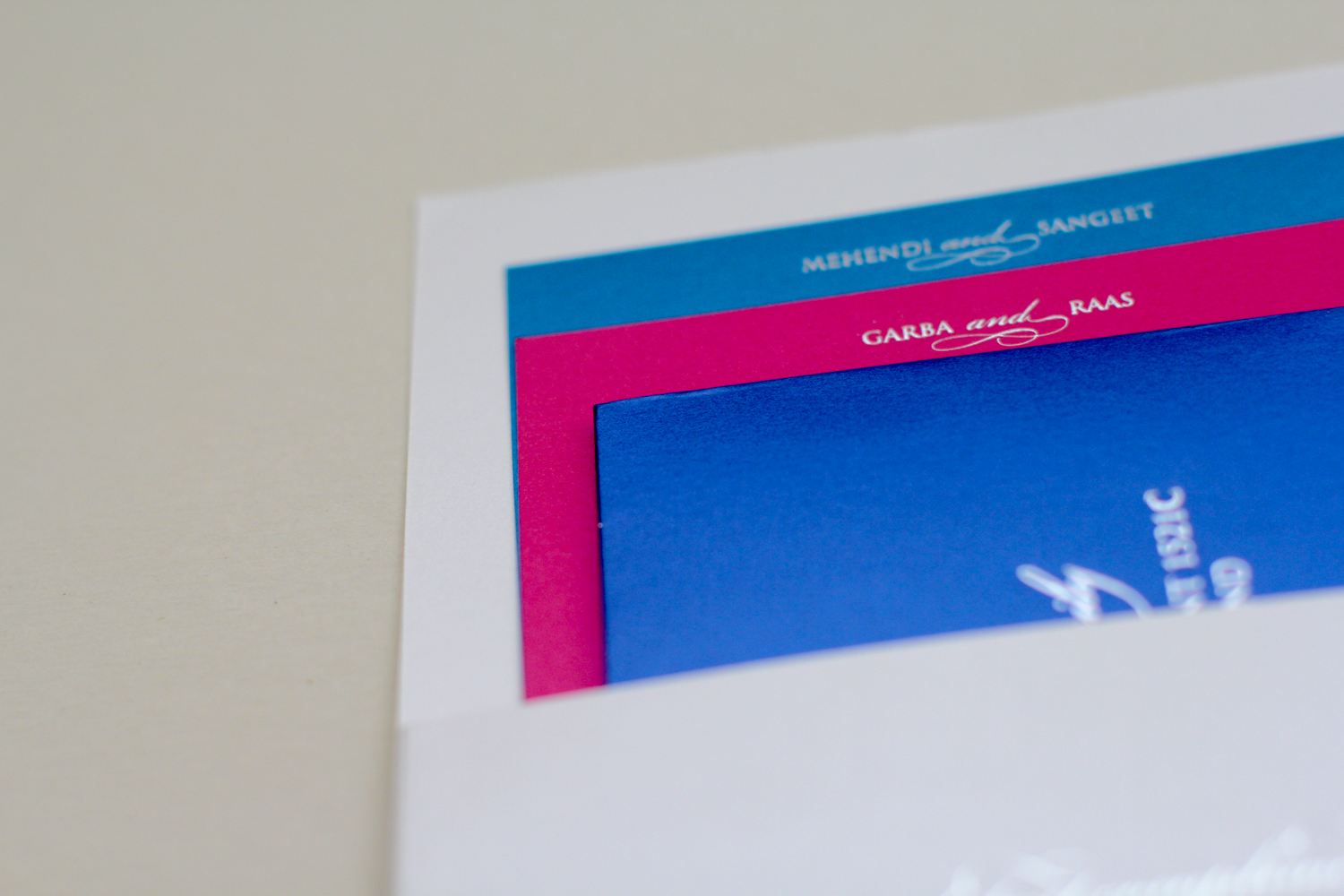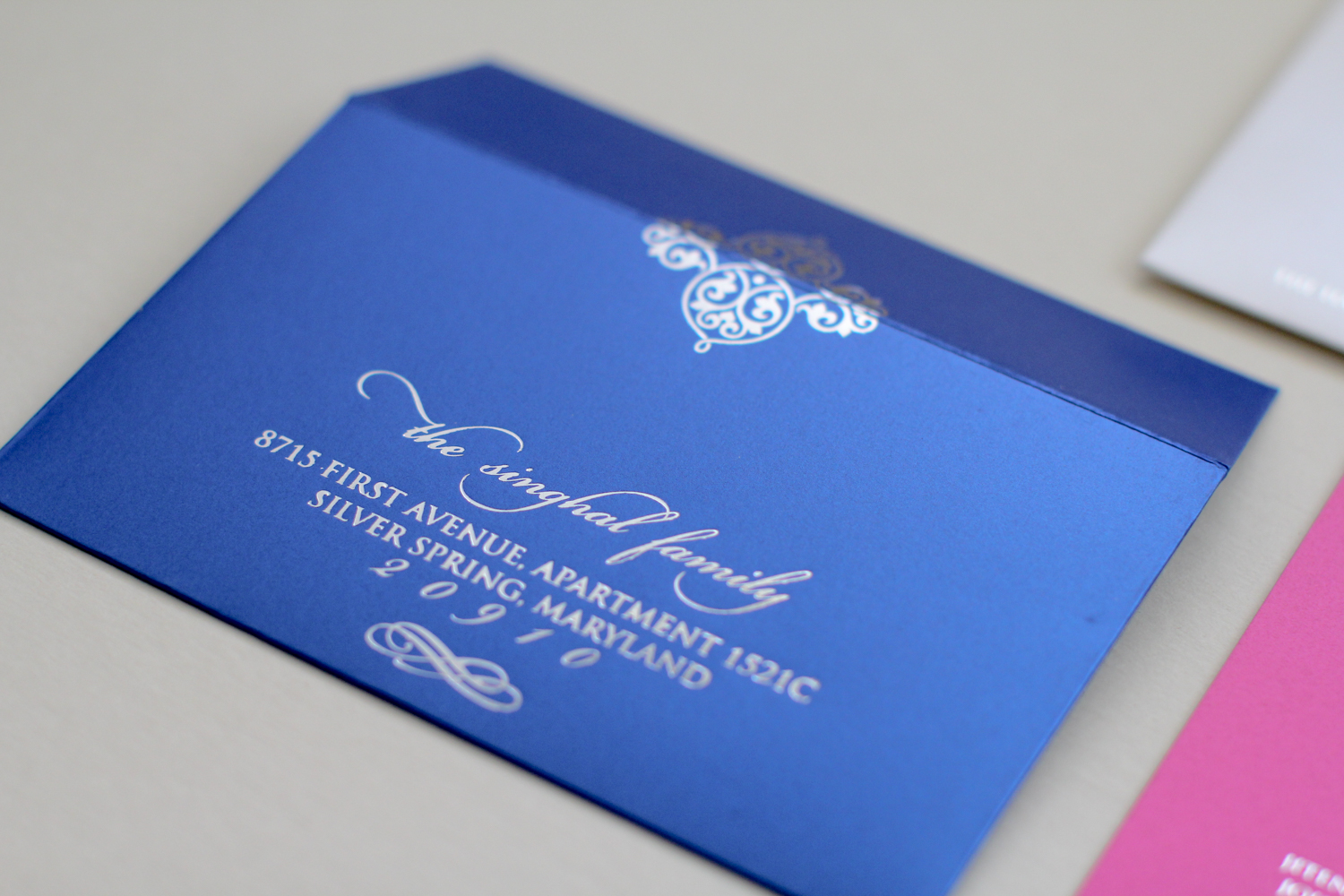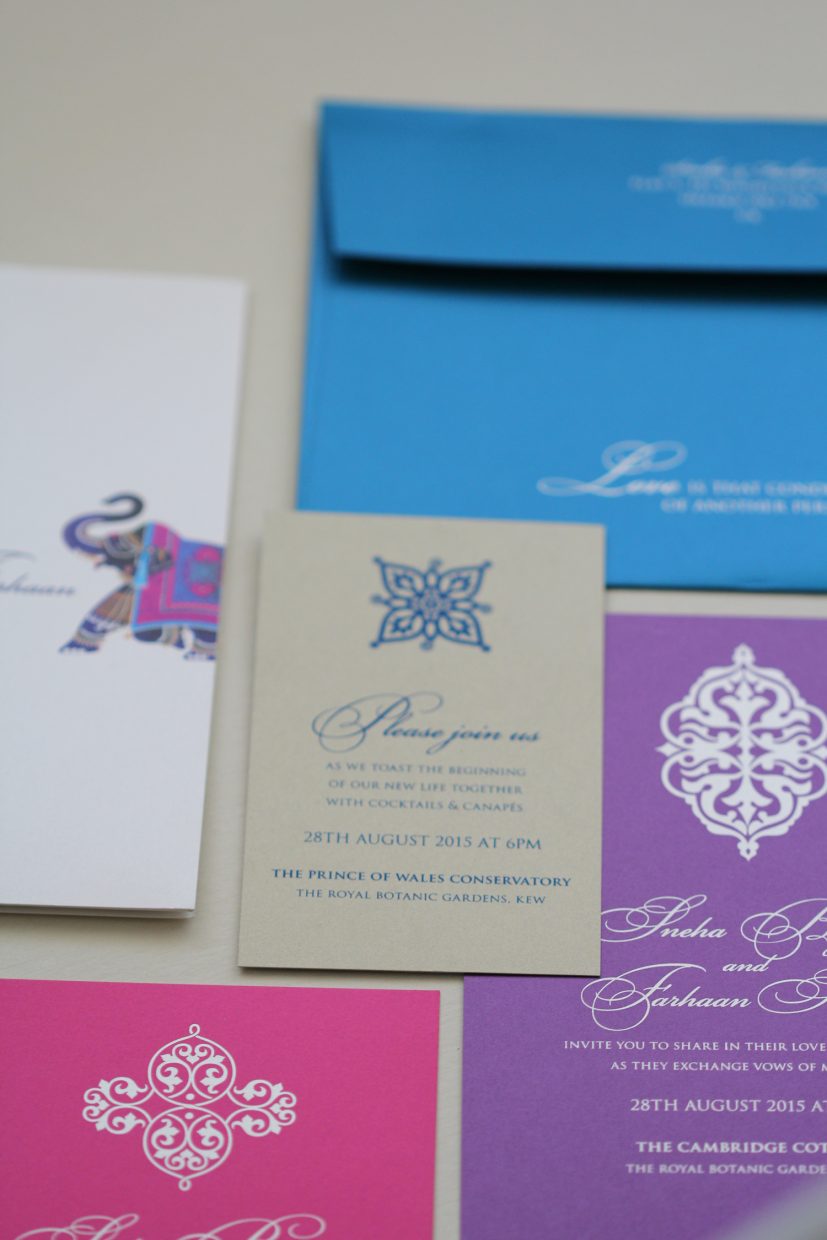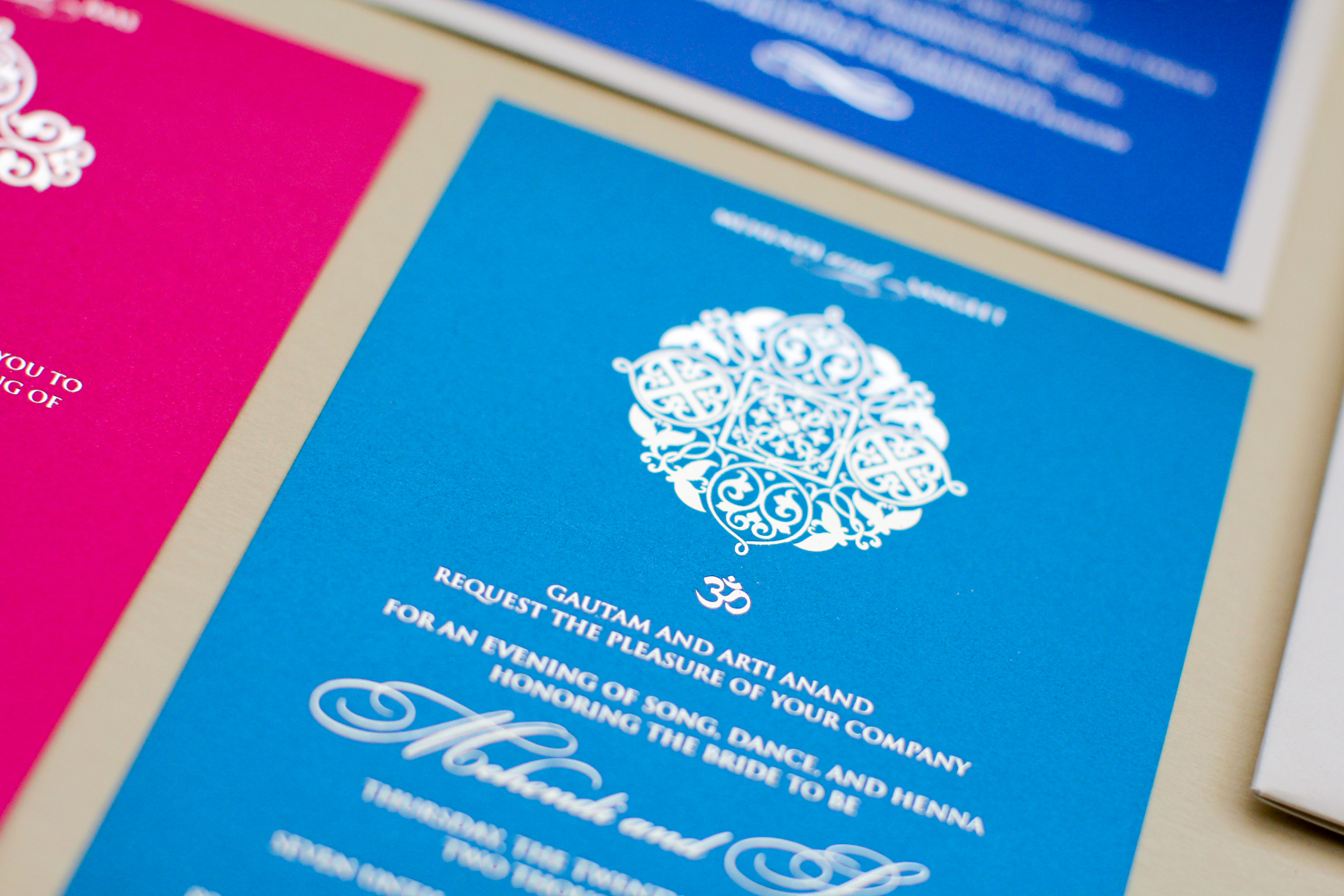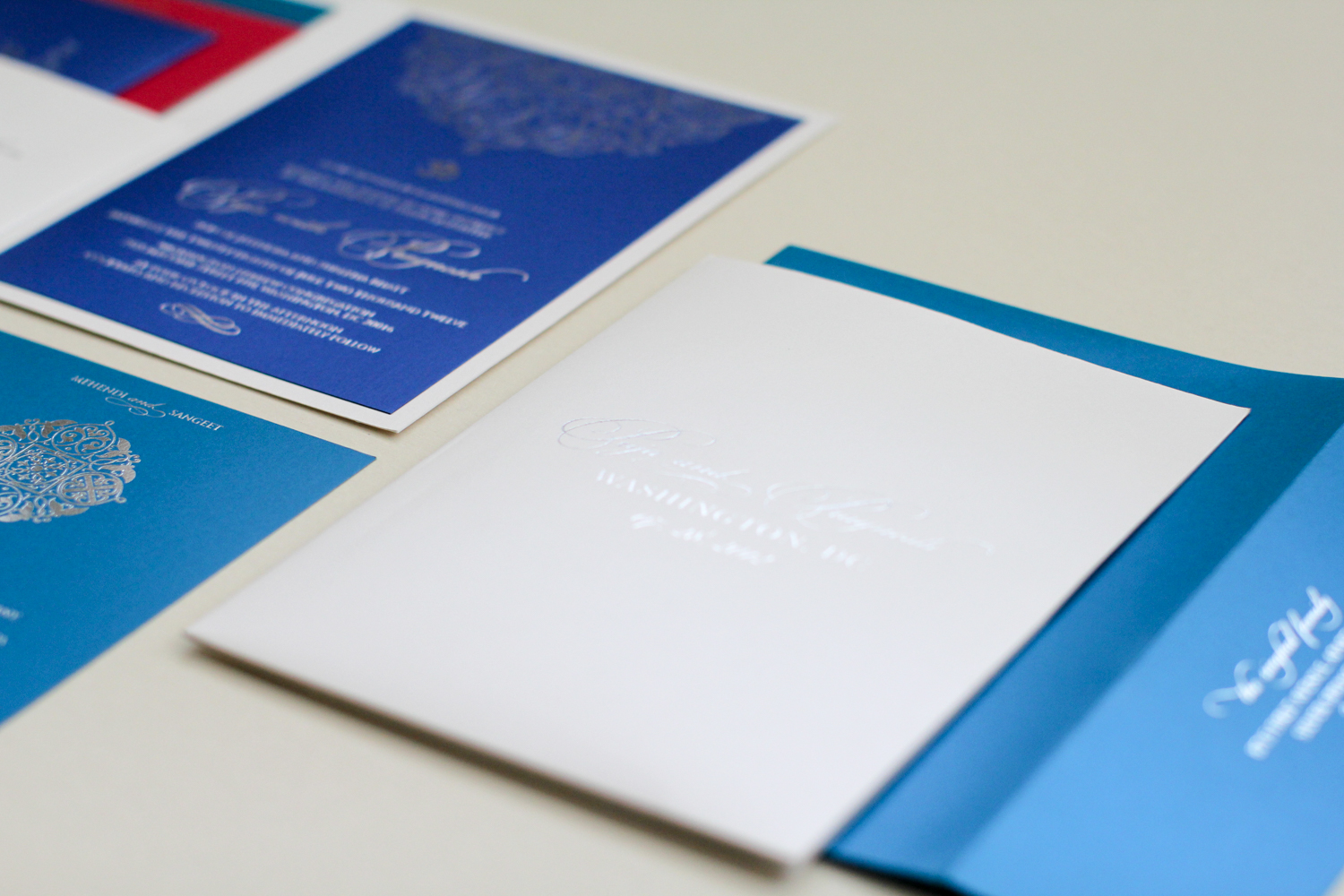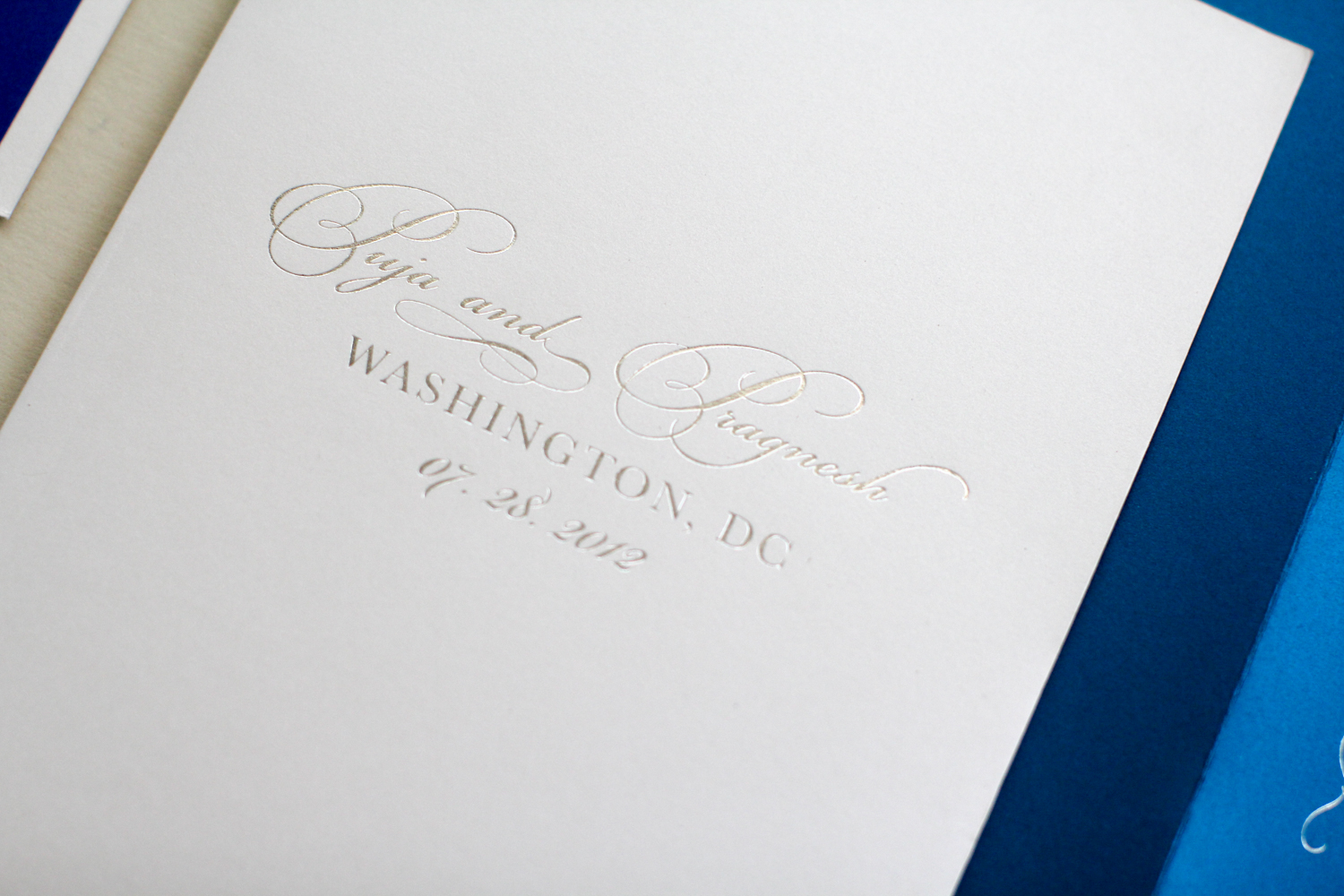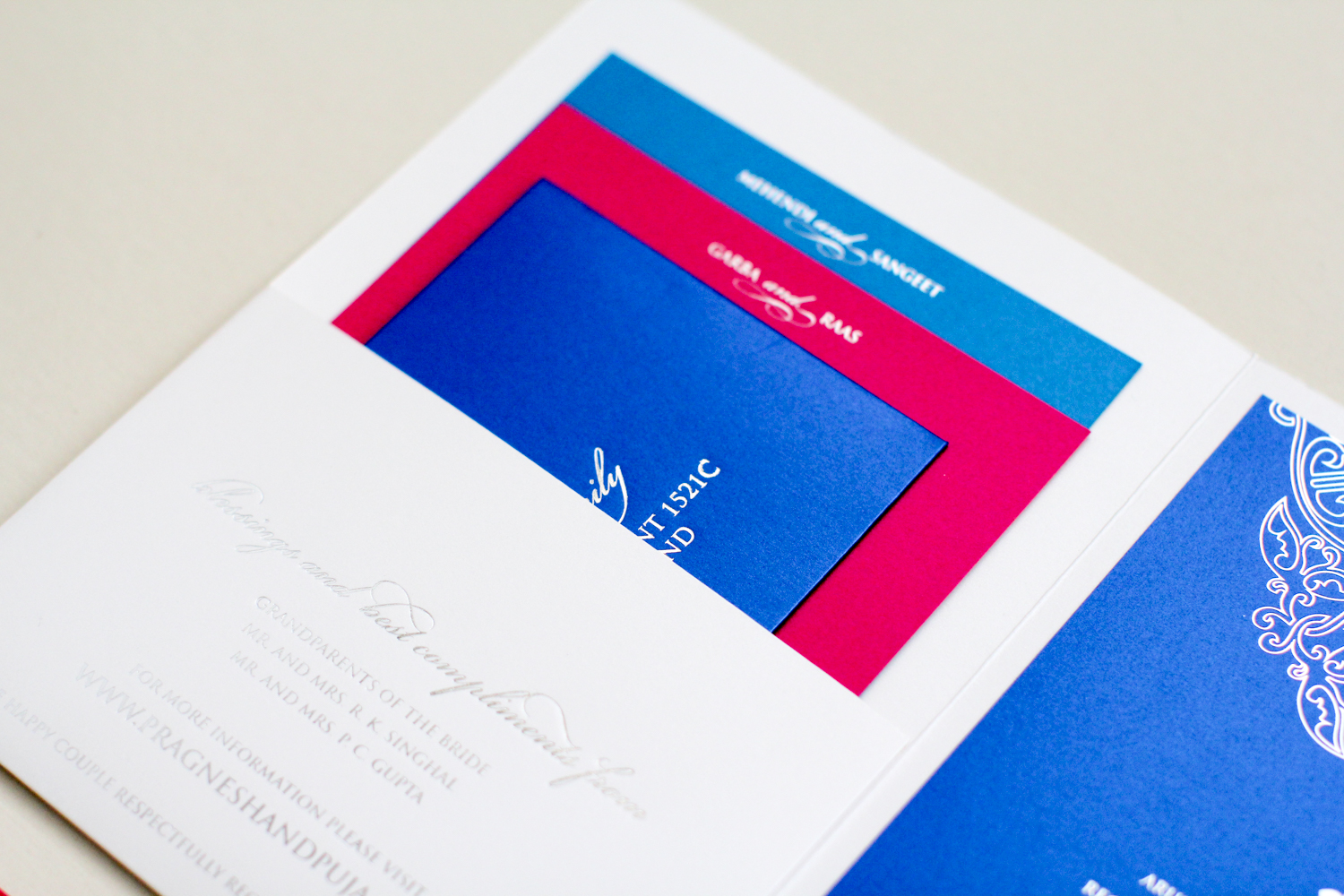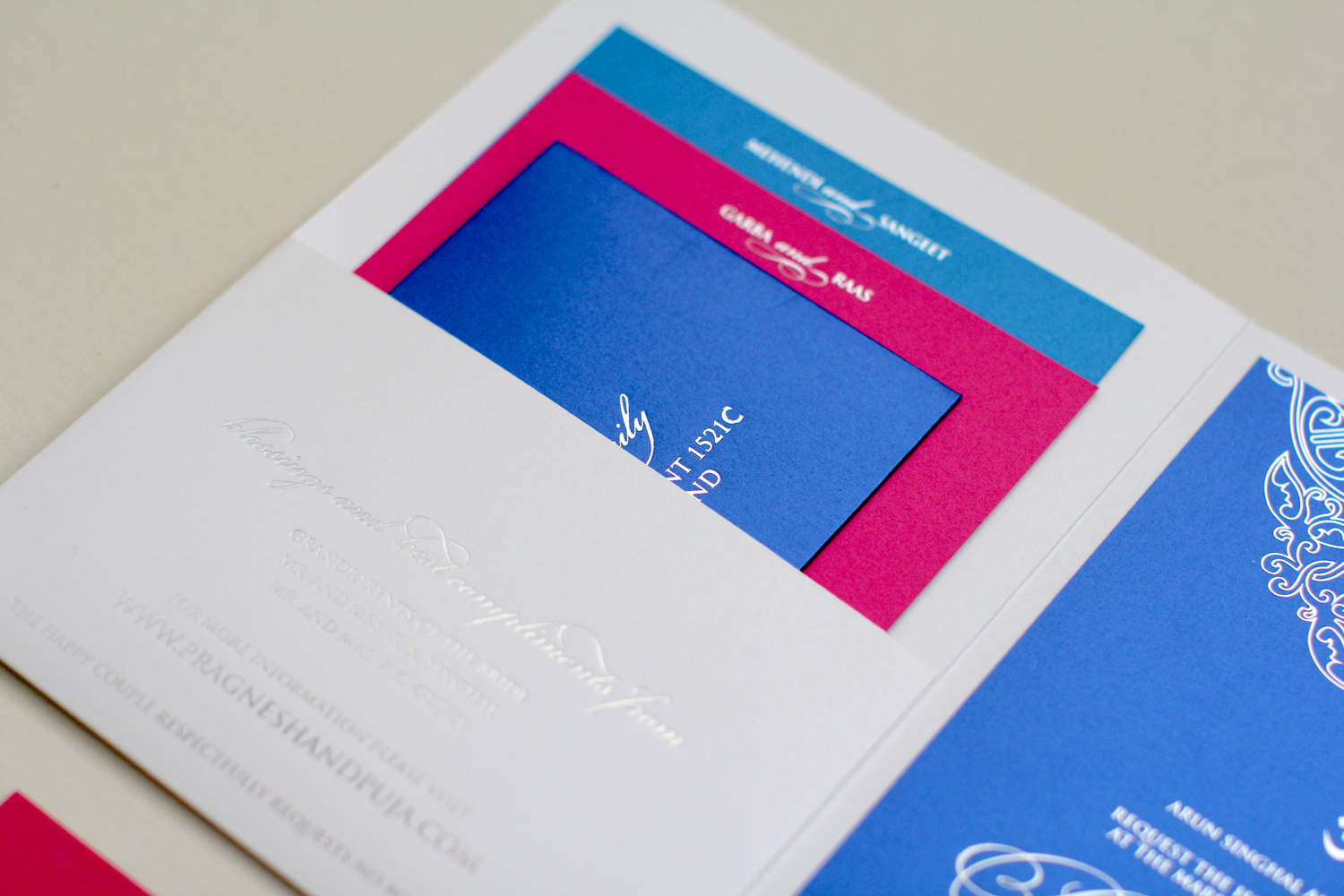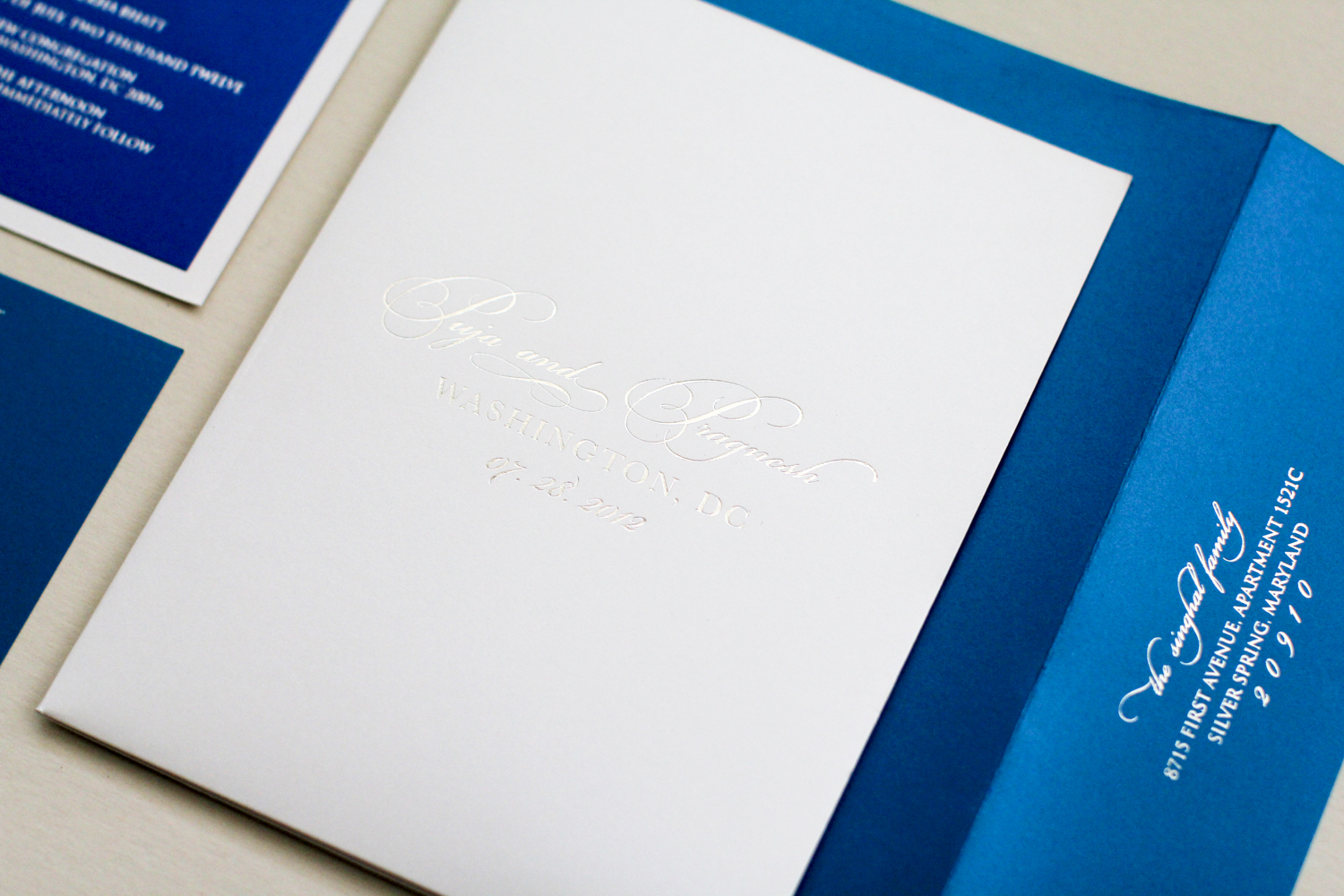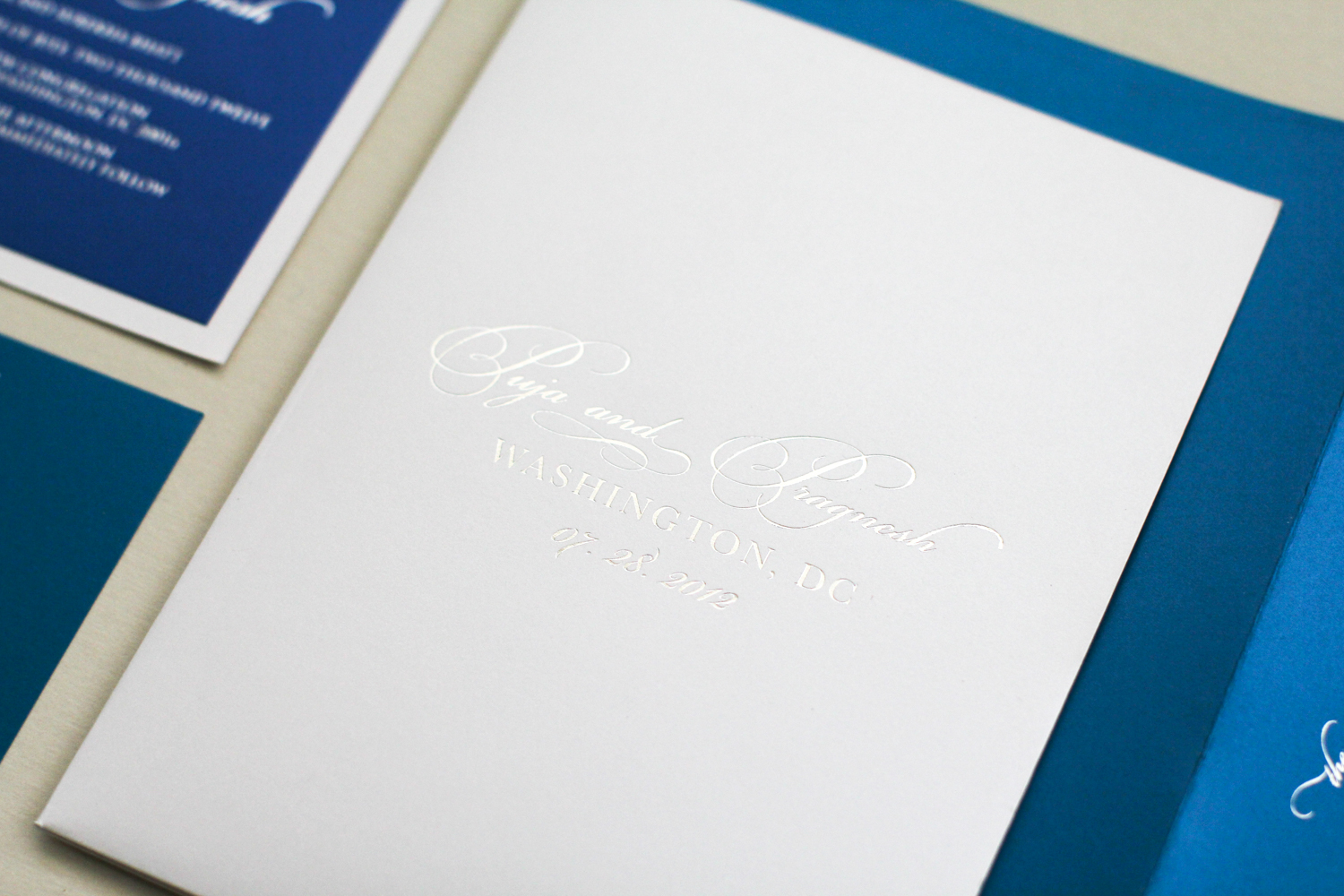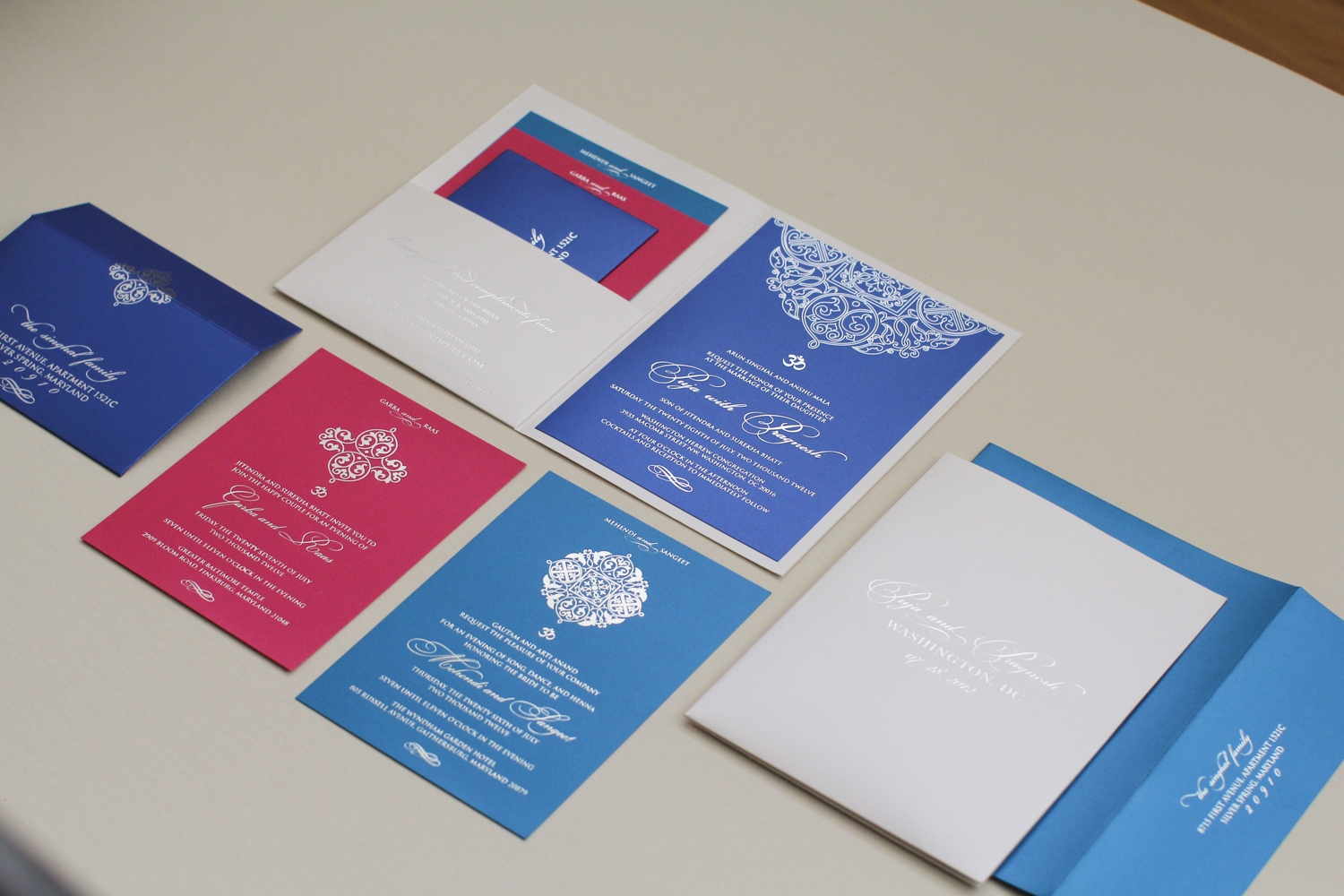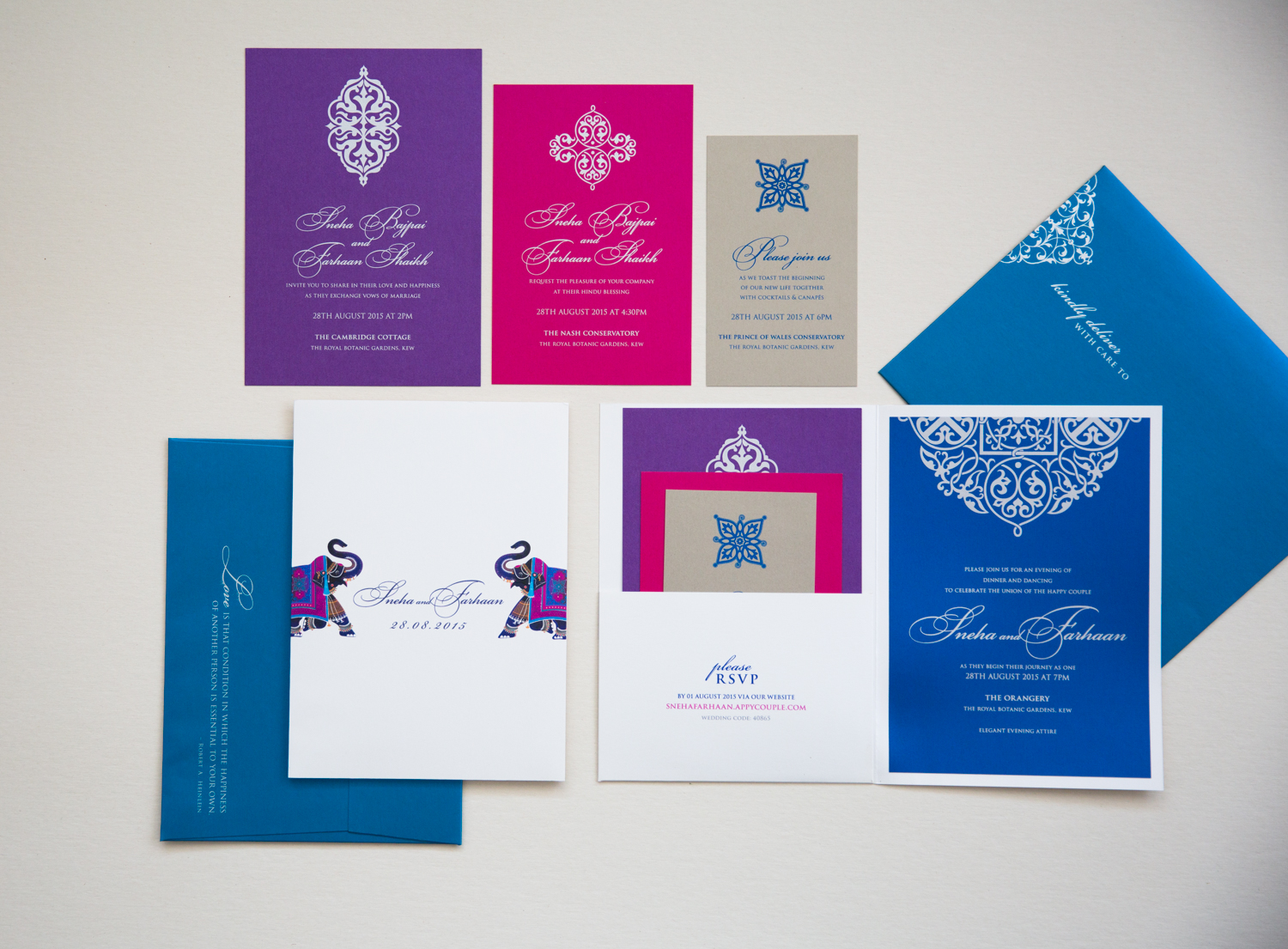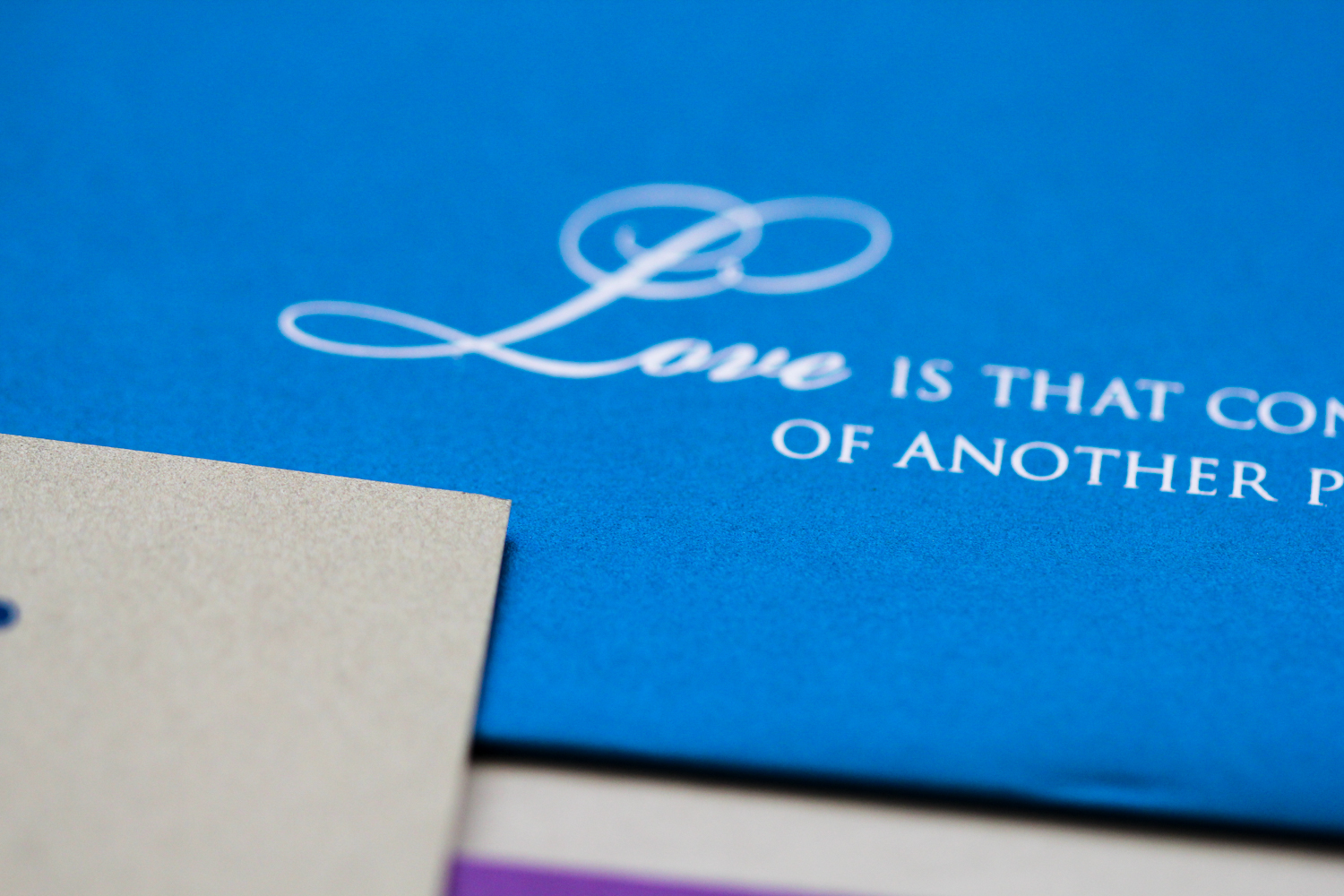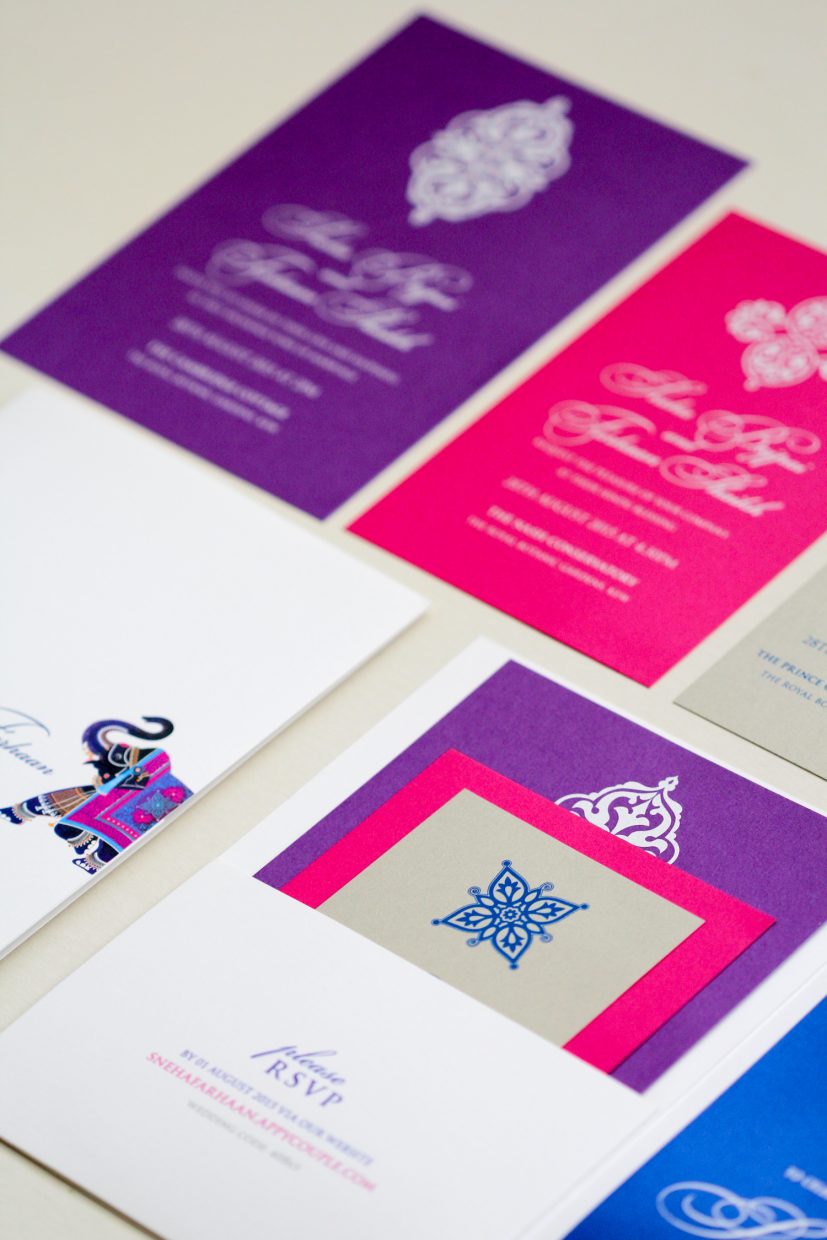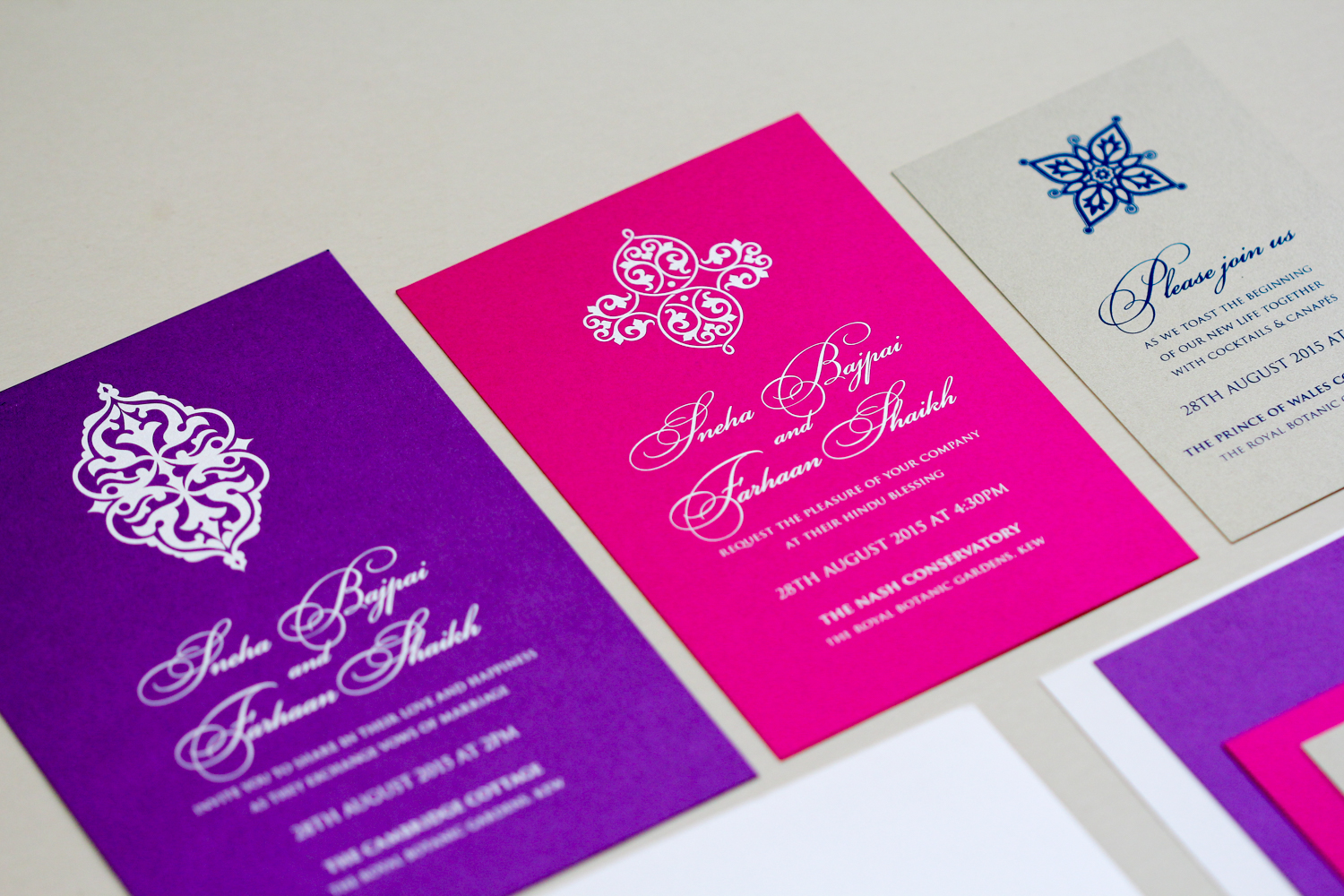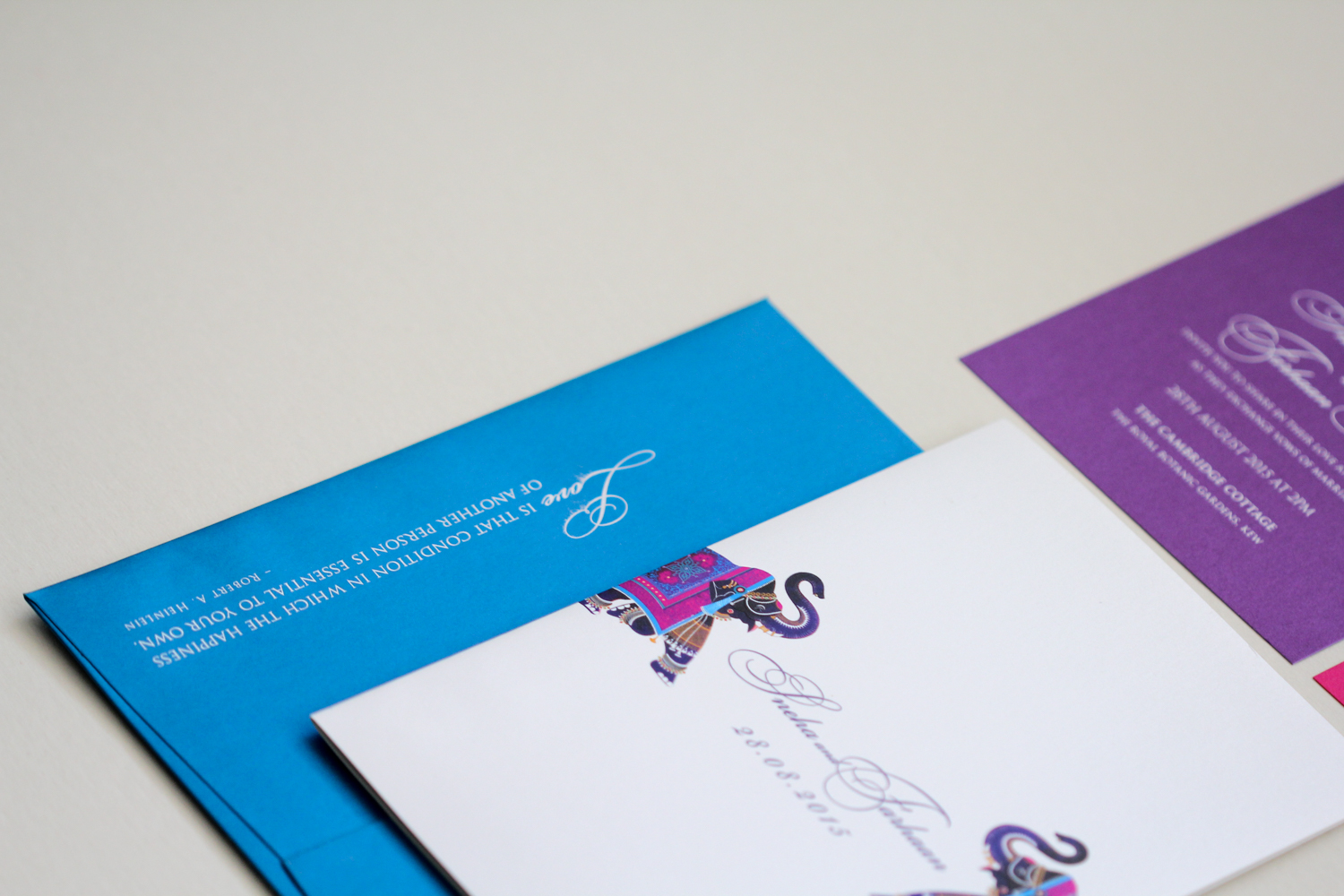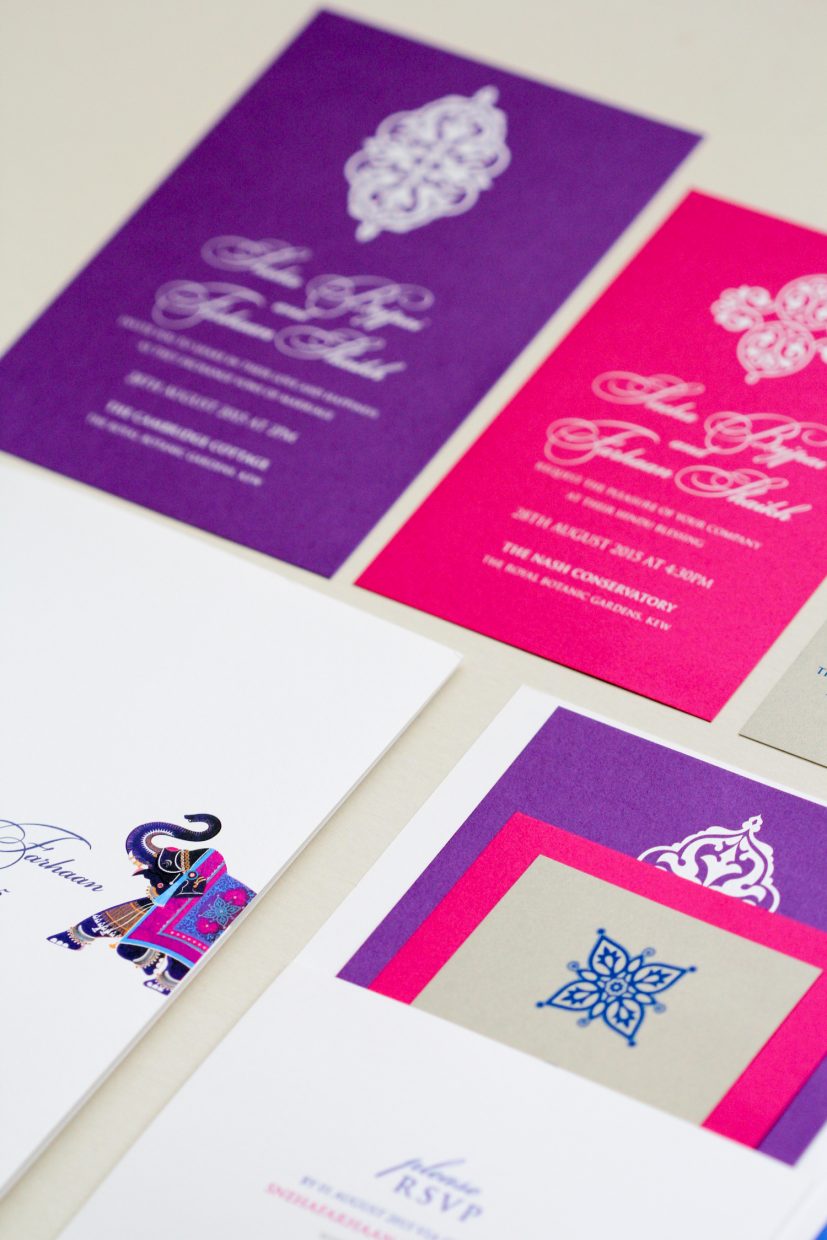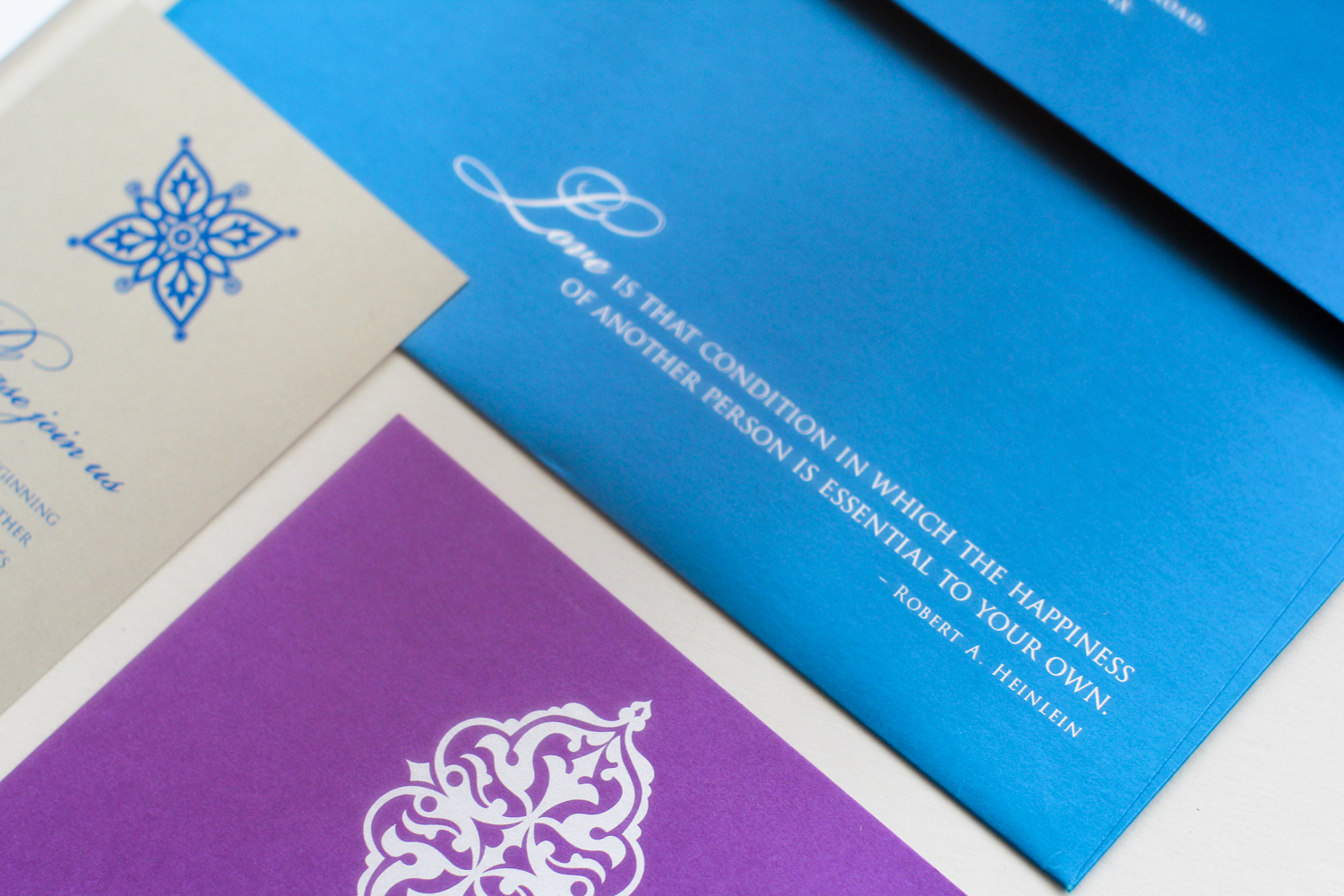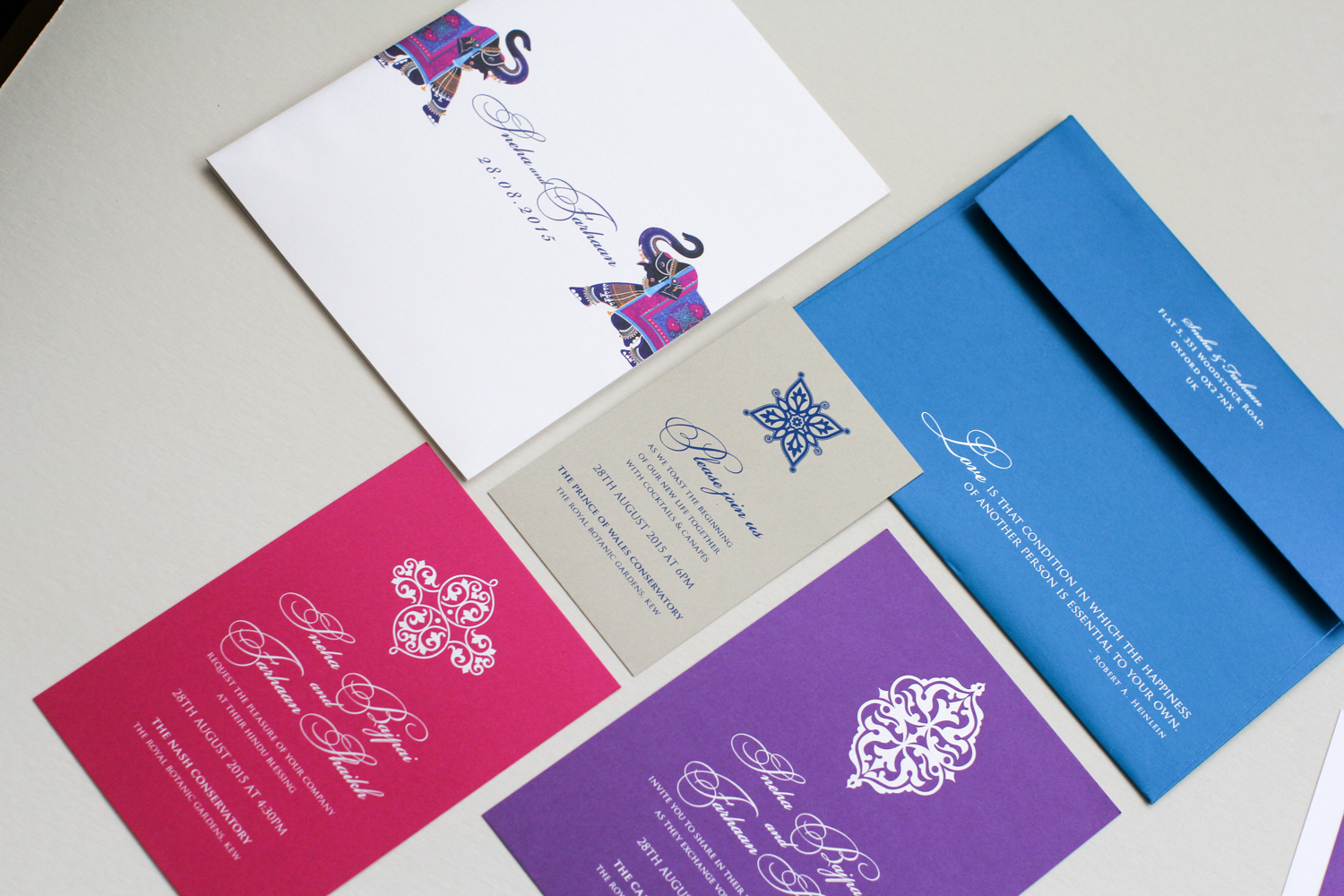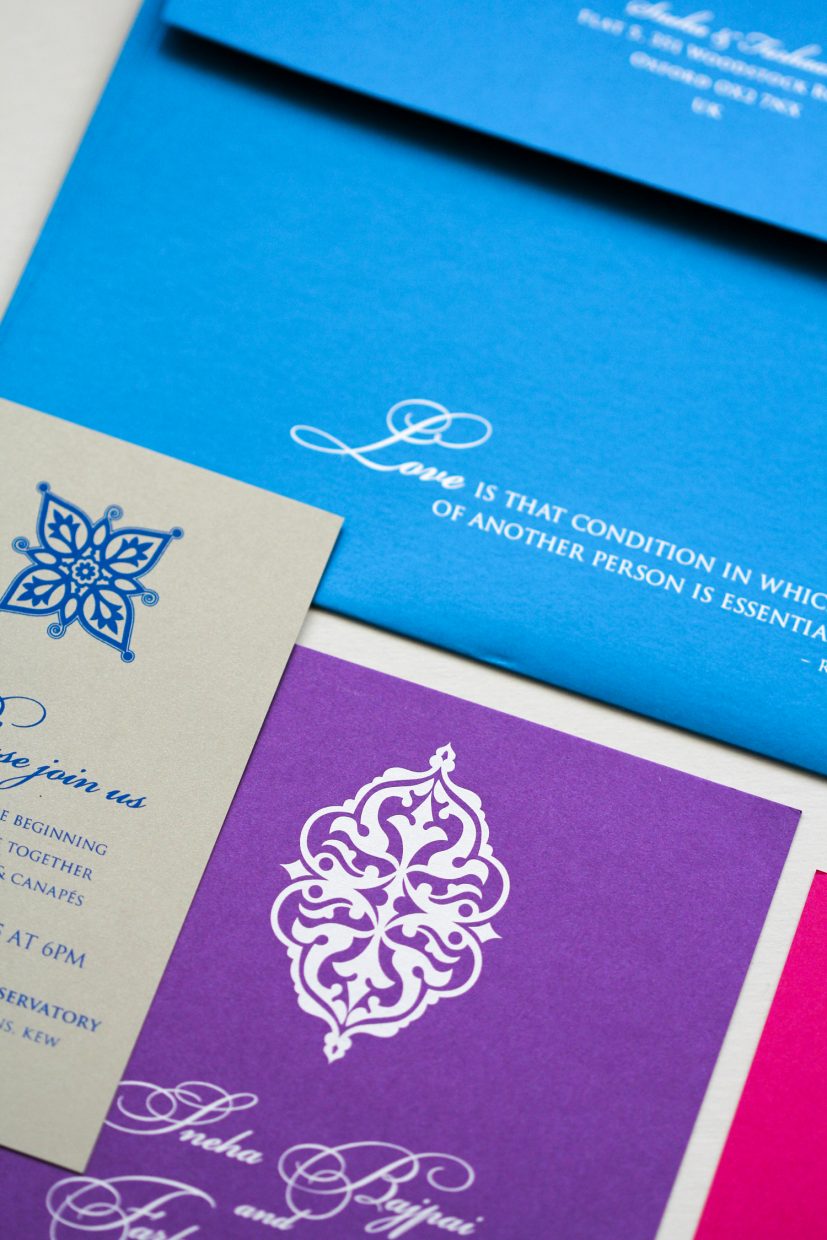 Sleek and vibrant, this invitation design is assembled as a multitiered cascade printed on lustrous jewel-hued papers, all tied together in a polished white storybook folio and ornamented with foil-pressed details.
Any existing design is available to customize colors, sizes, types, and components. Available with a fabric or paper folio or without a folio in your choice of colors and papers.
Shown in teal, ultramarine & Fuschia with silver foil for Puja & Pragnesh's gorgeous Wedding at the Wyndham Grand Maryland 
Shown in teal, violet & champagne with silver printing for Sneha & Farhan's gorgeous wedding at London Pew Gardens. Featured here.