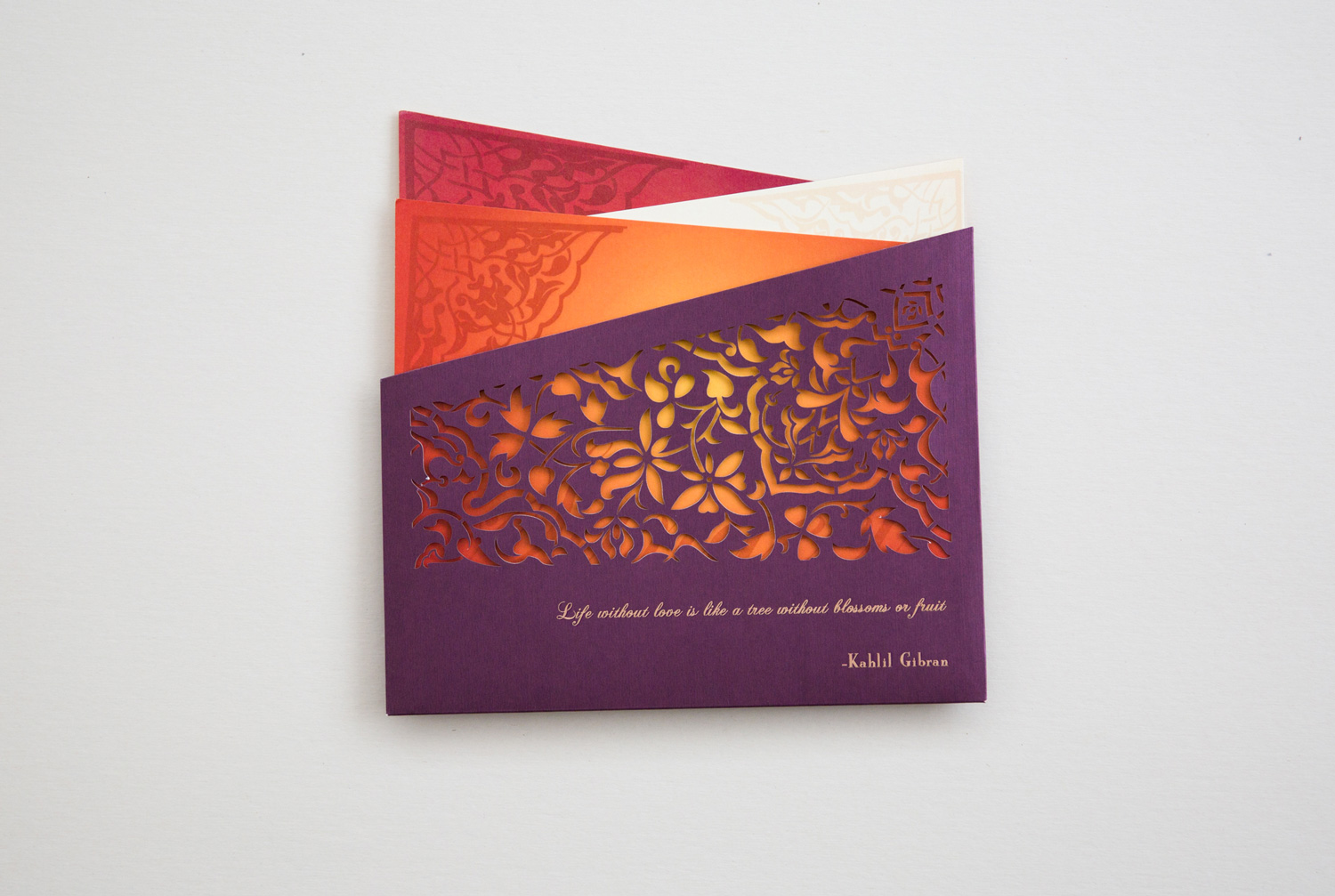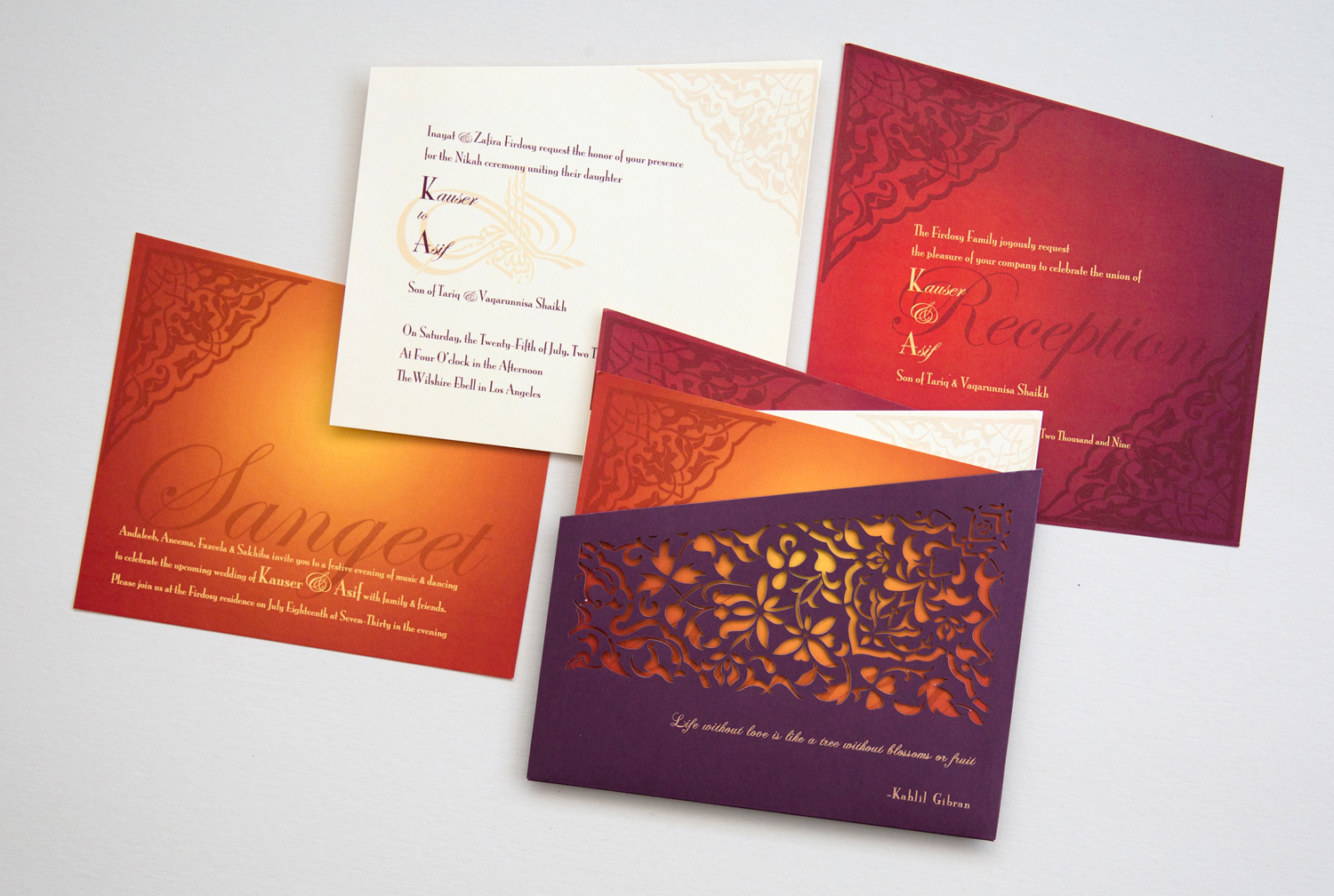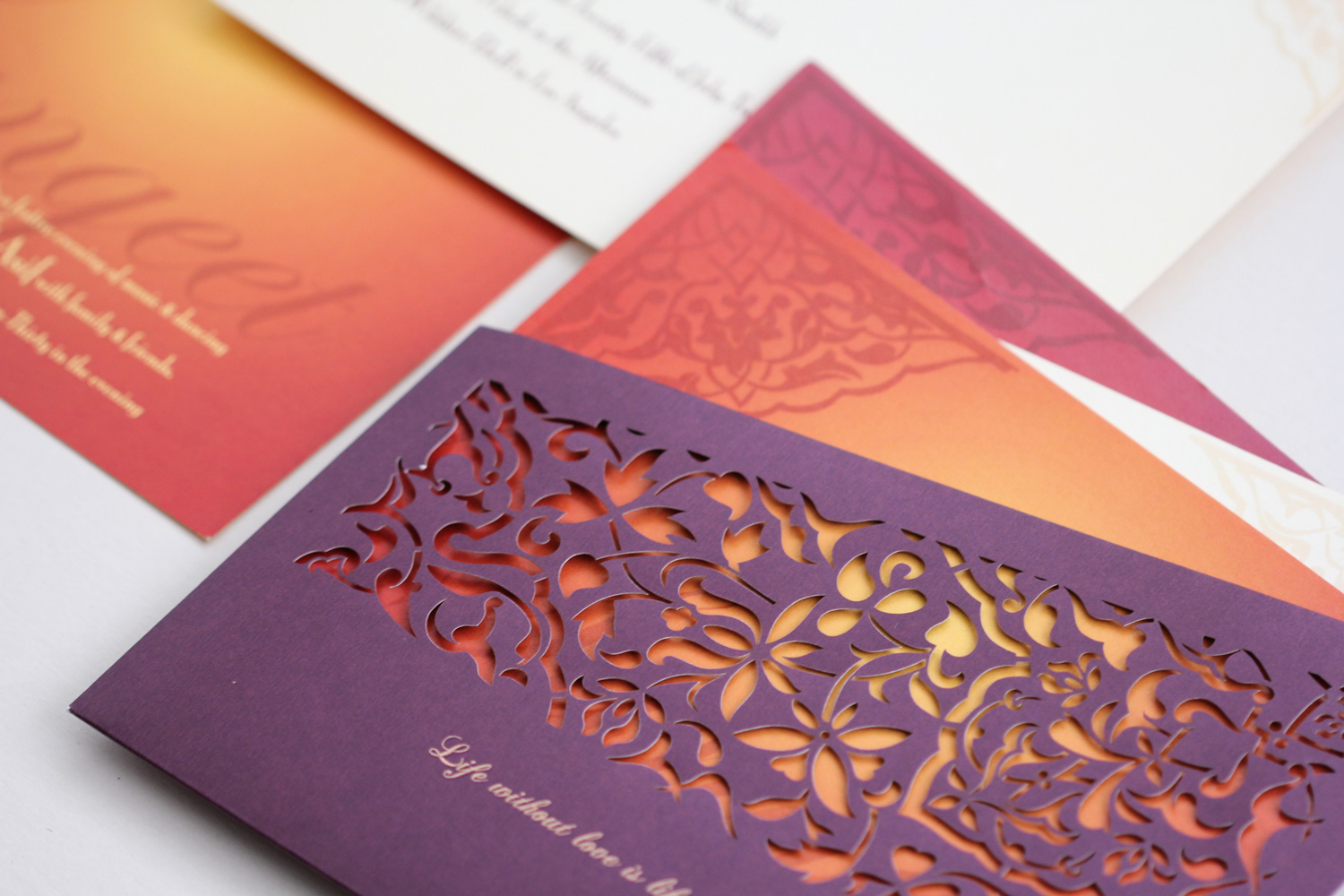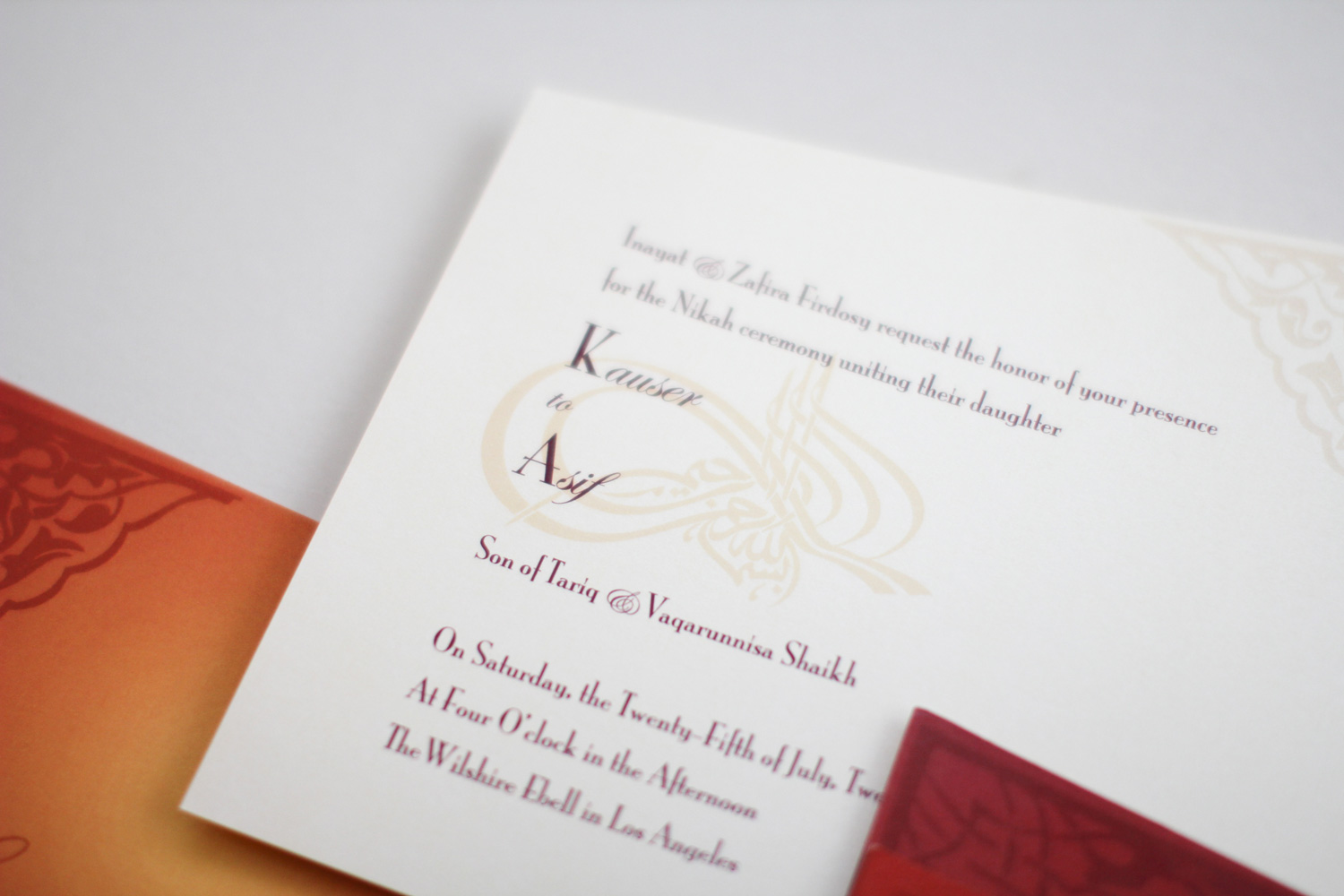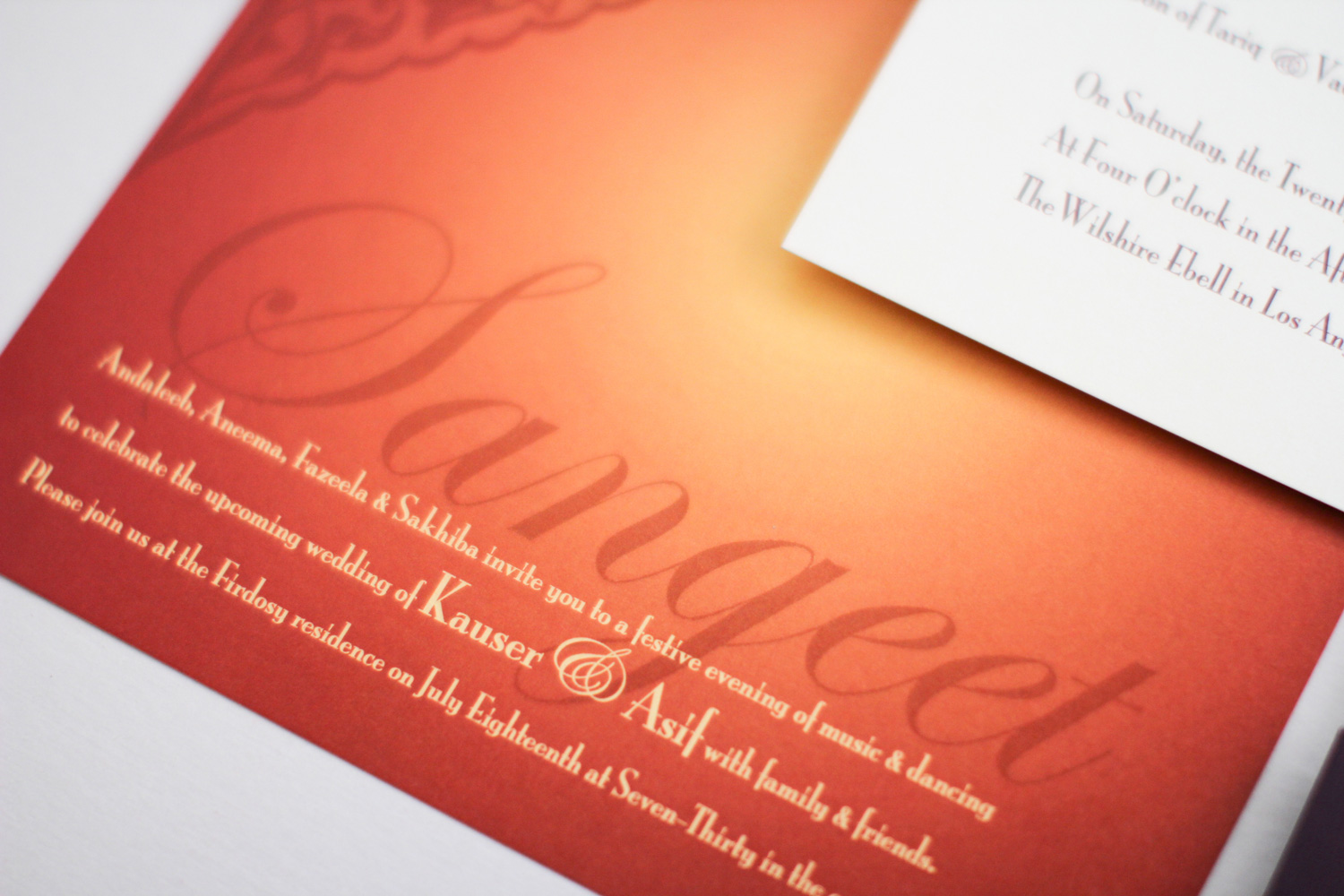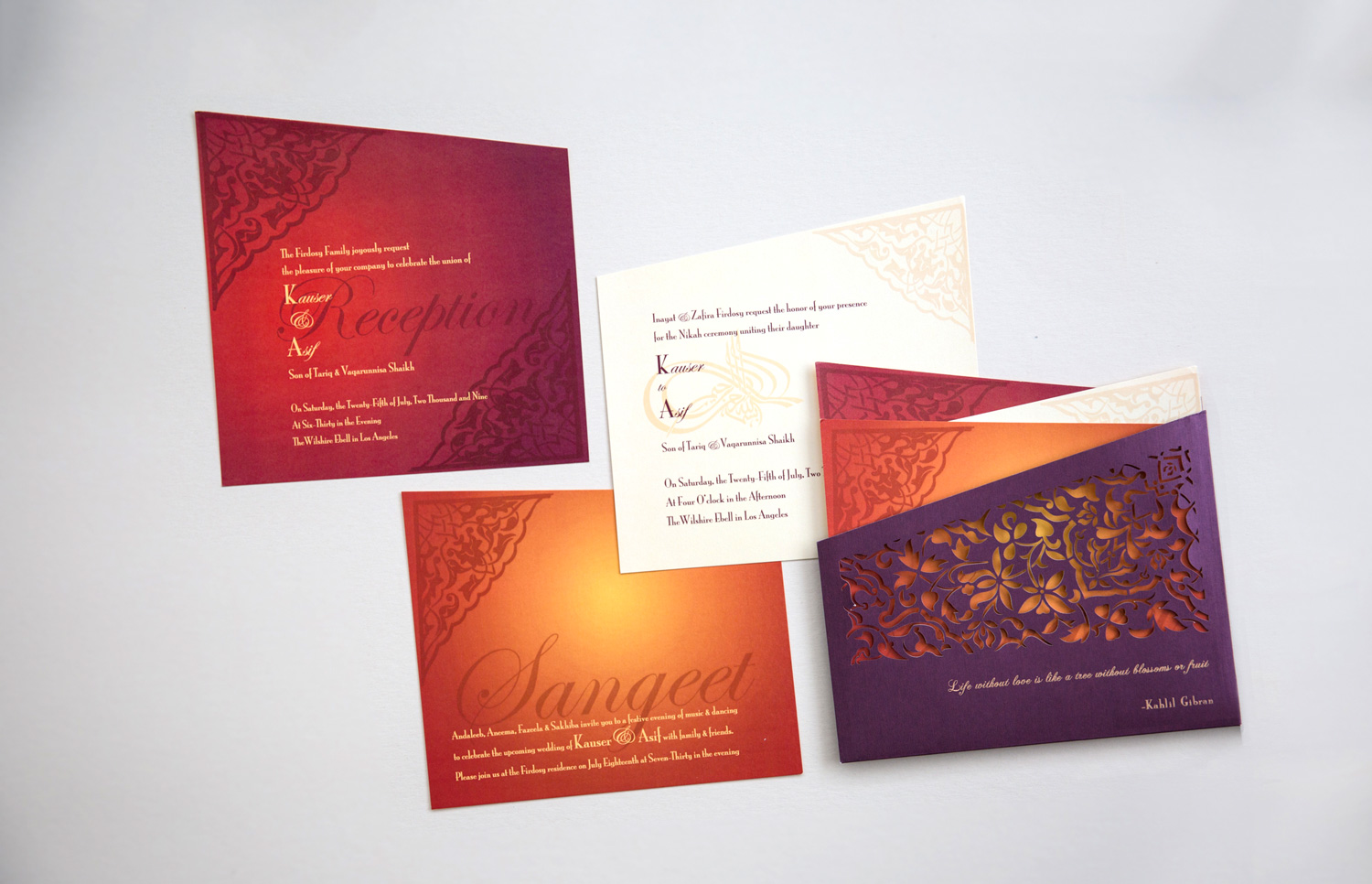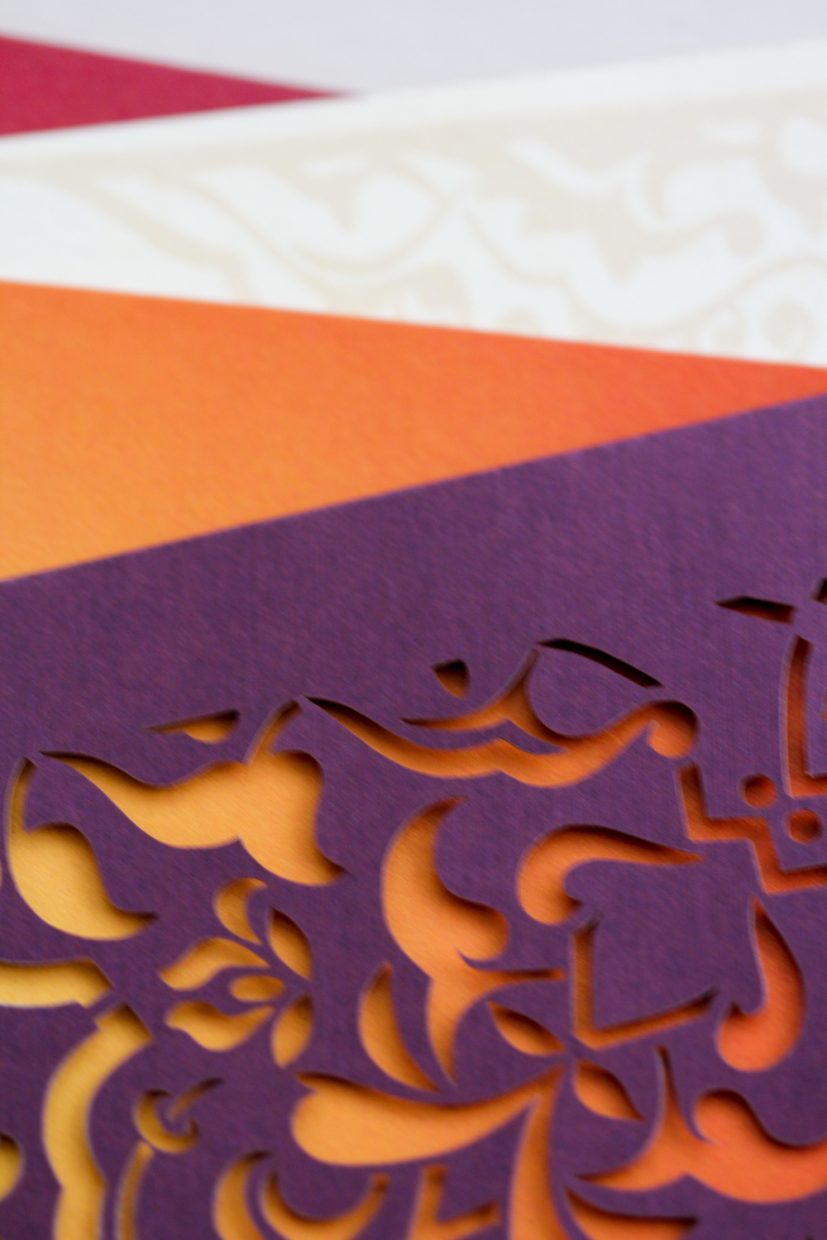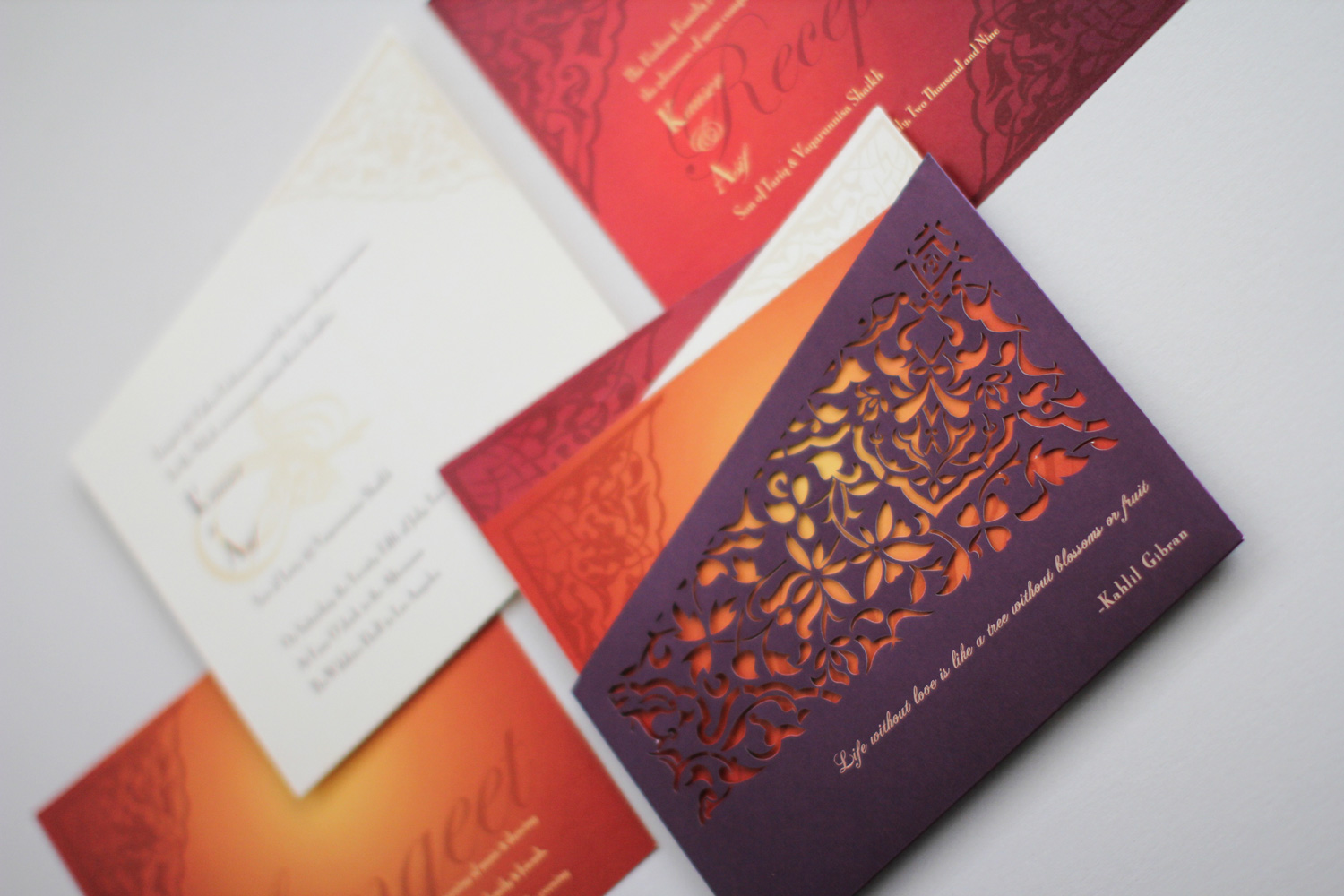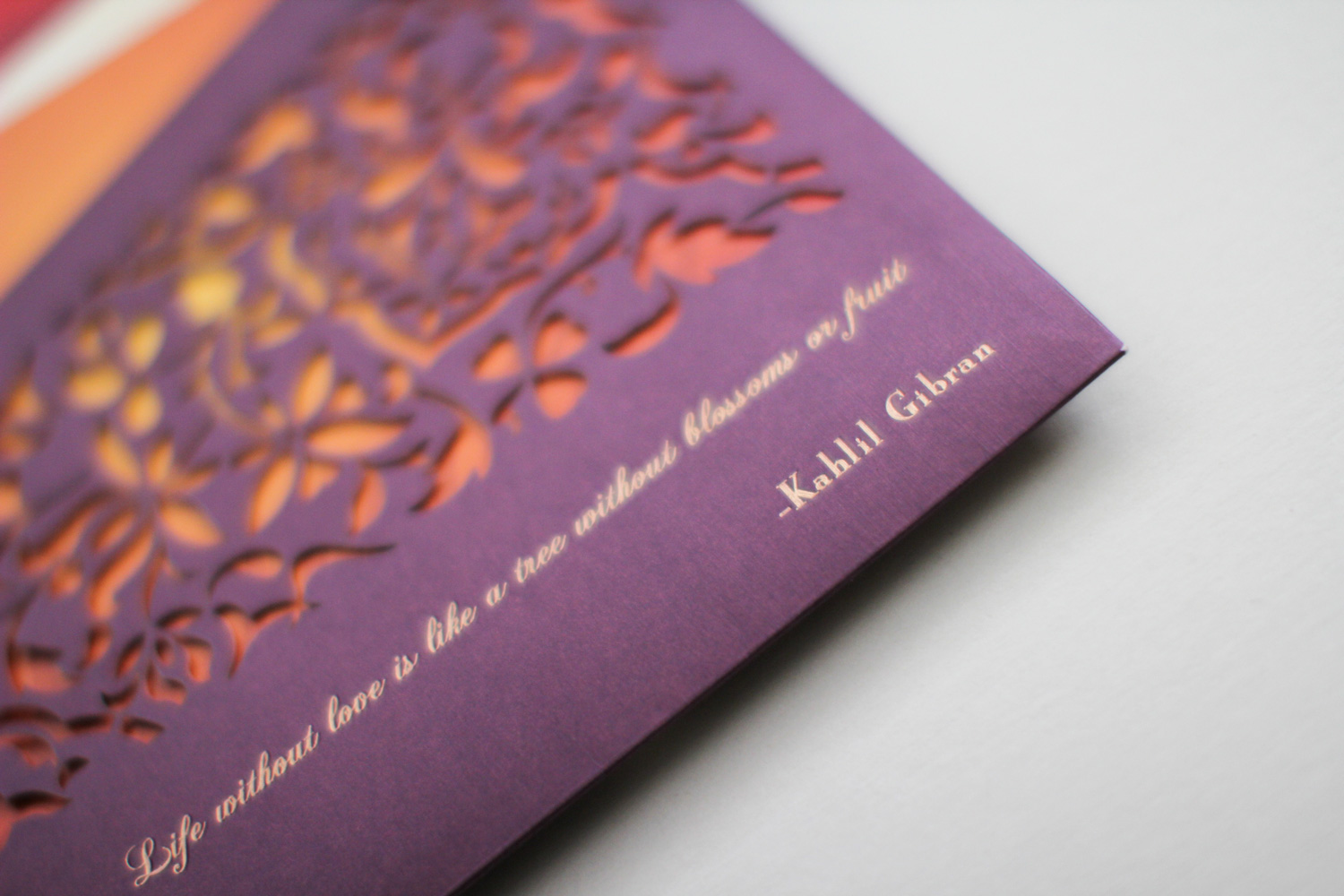 "Life Without Love Is Like A Tree Without Blossoms Or Fruit." These profound words of Kahlil Gibran infuse this invitation with a gorgeous mystique, with its jewel tones reminiscent of the poetry of sunsets. Laser cut "jali" and gold foil type on a deep aubergine ground encloses diagonal cut persimmon and scarlet enclosures.
Originally created for my sister's wedding at The Wilshire Ebell in Los Angeles, California.
This design was also combined with The Entourage Lasercut design for Roochita & Kushan's tropical wedding at the Andaz Maui at Wailea Resort in Hawaii
Any existing design is available to customize colors, sizes, type and components.