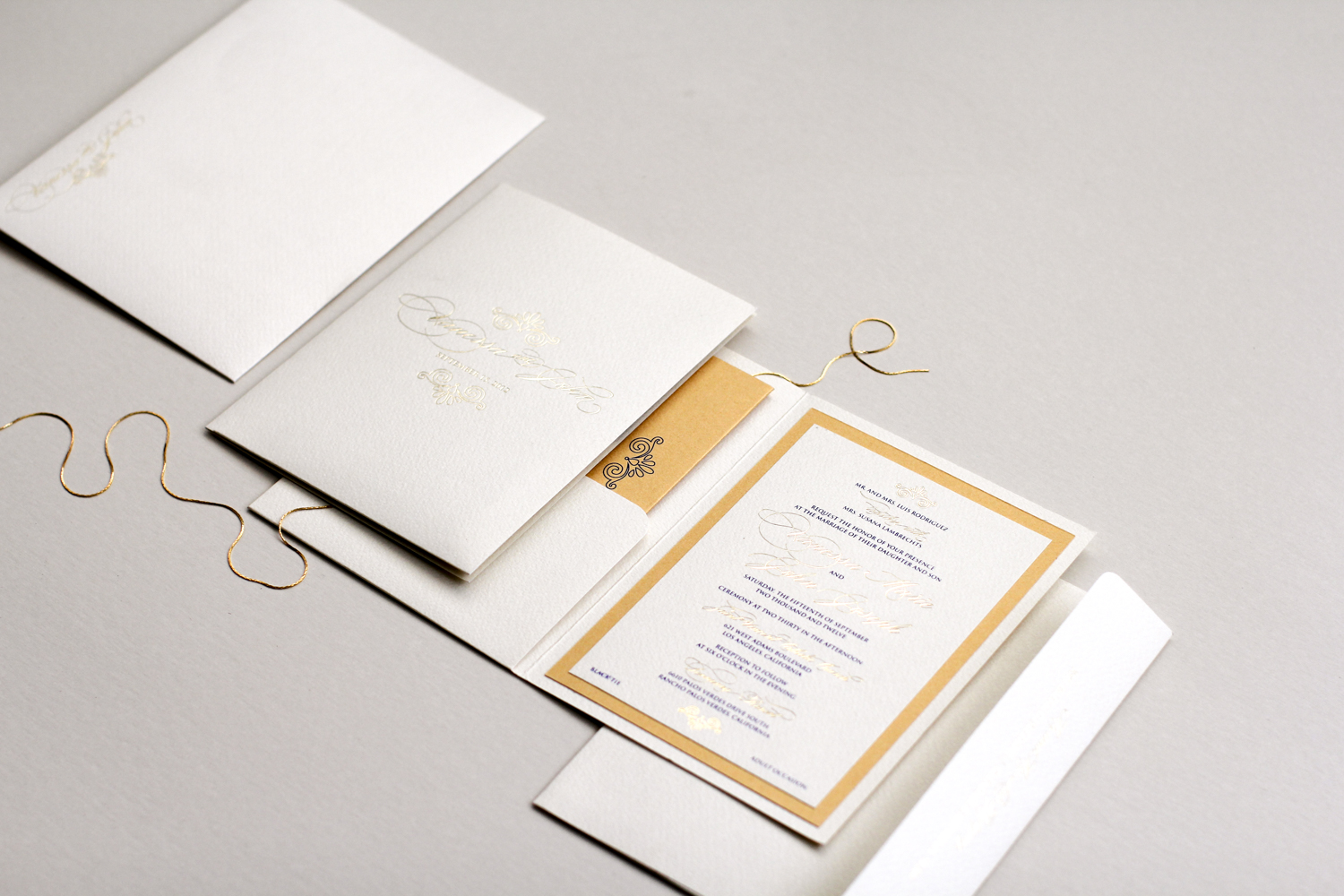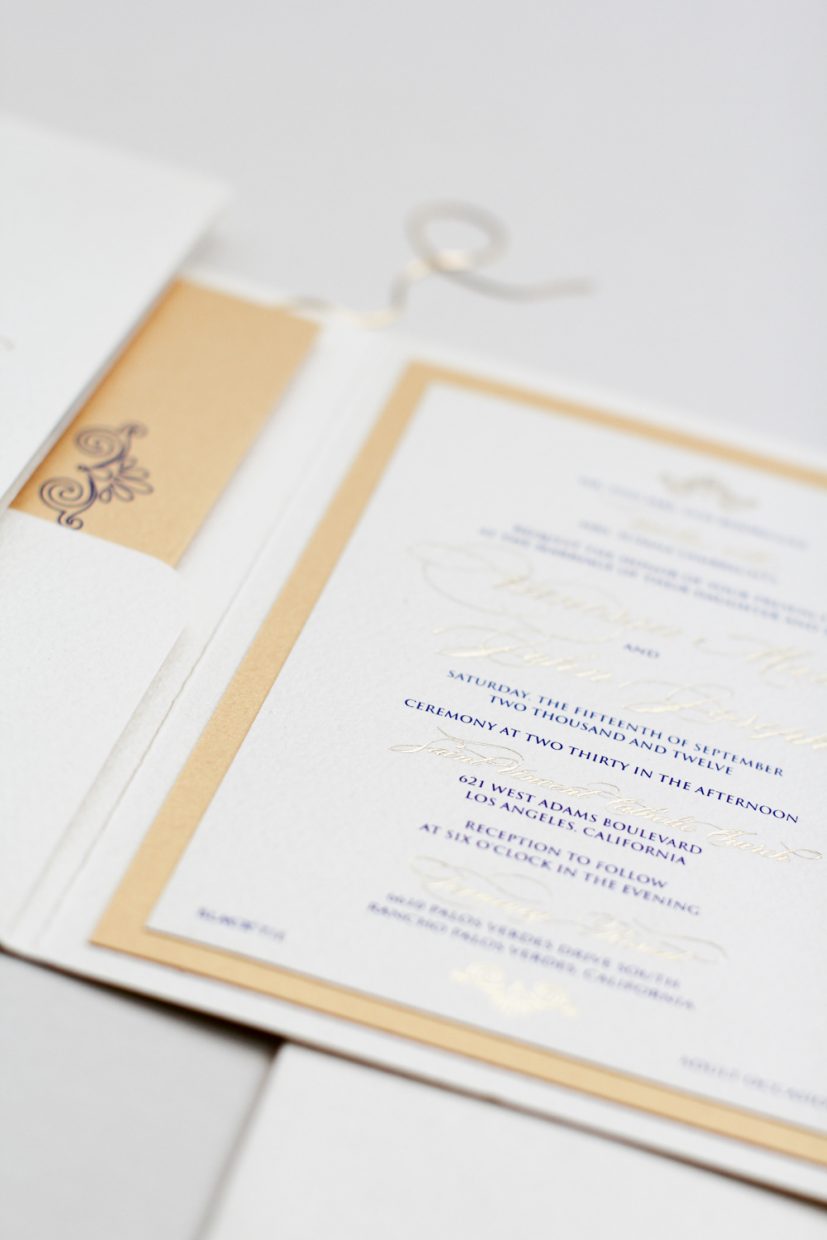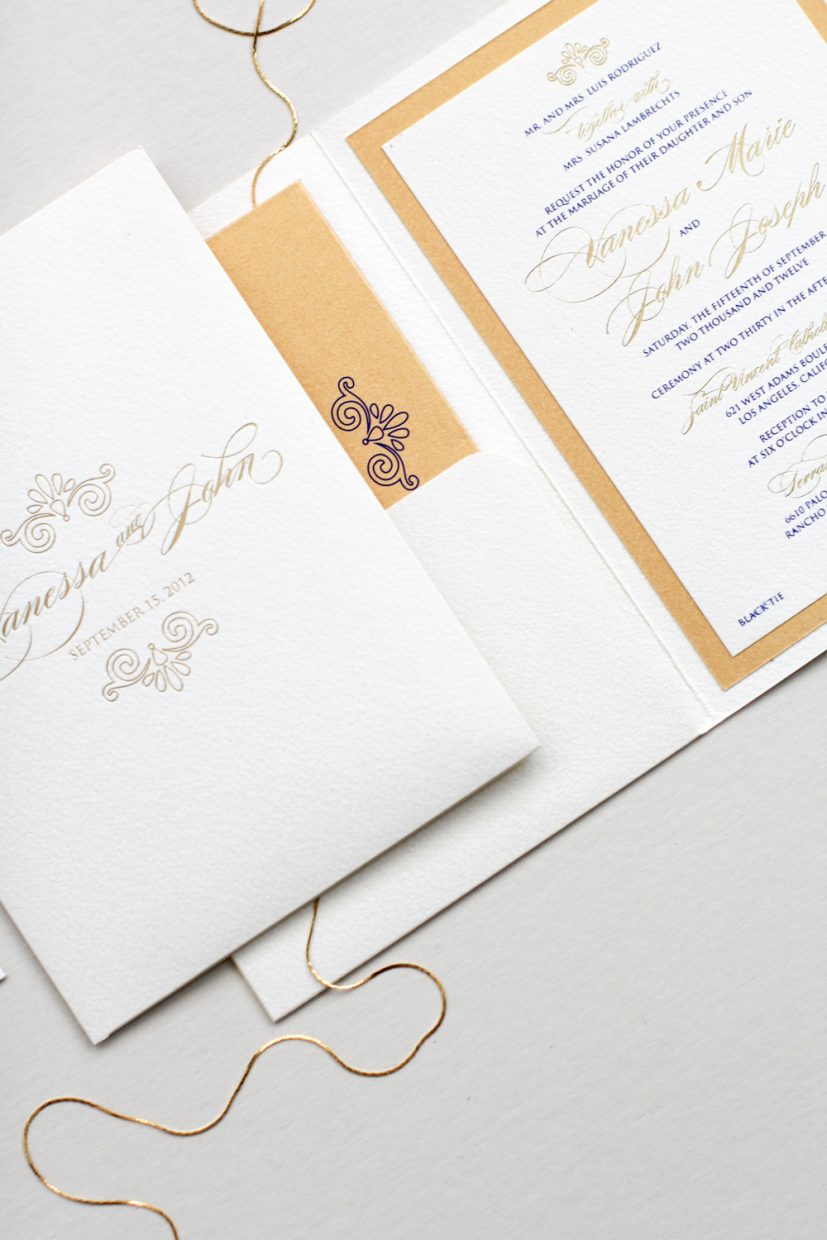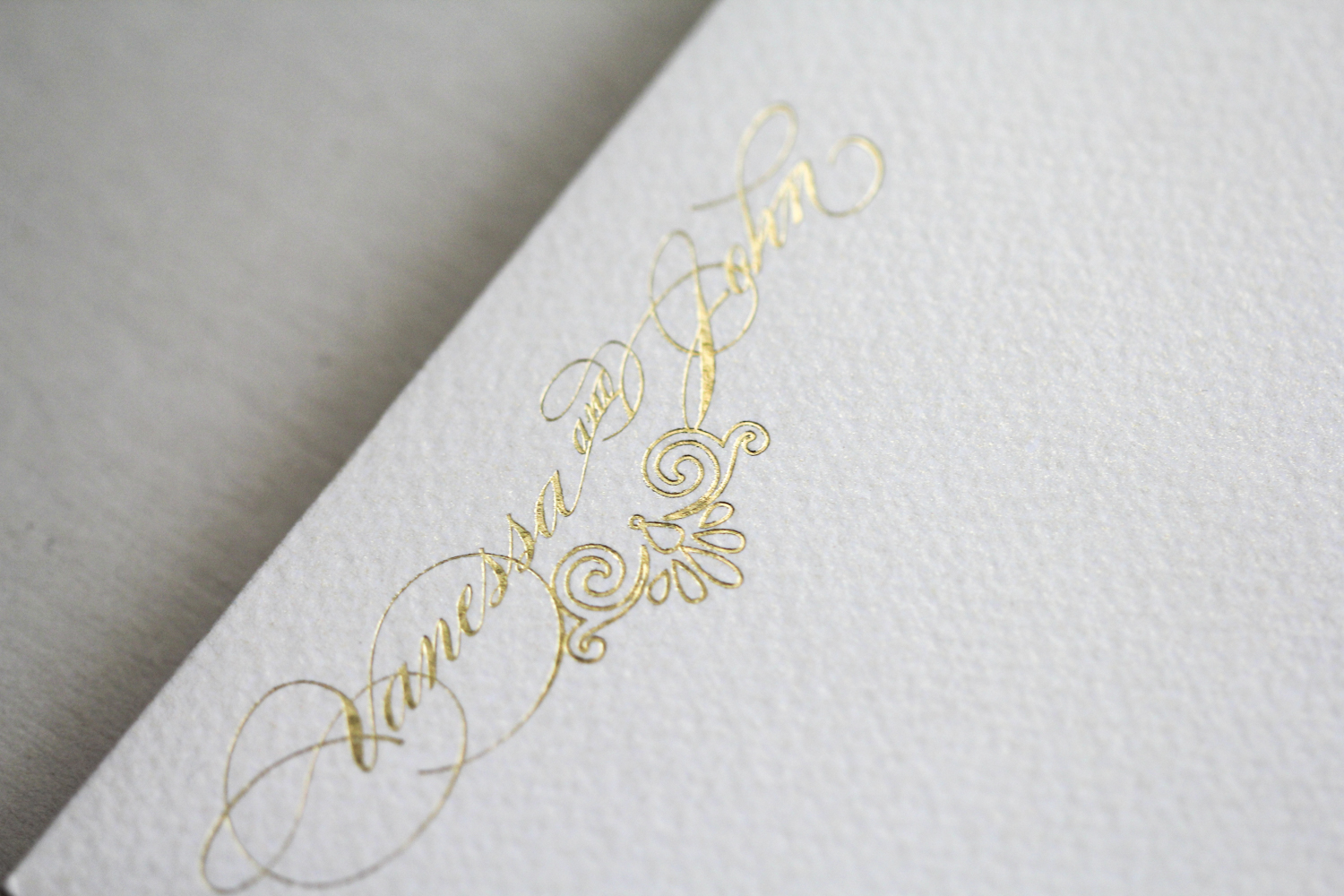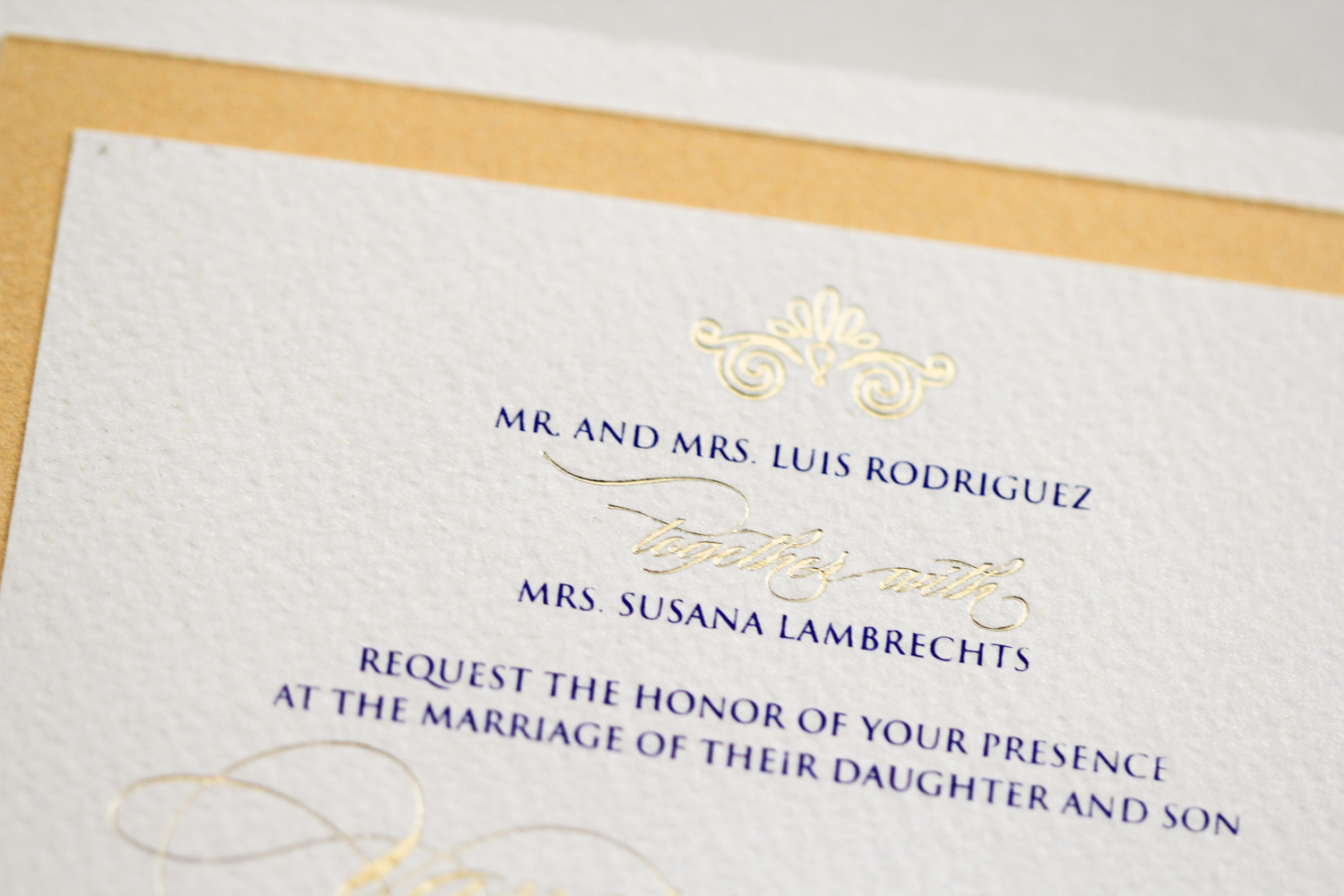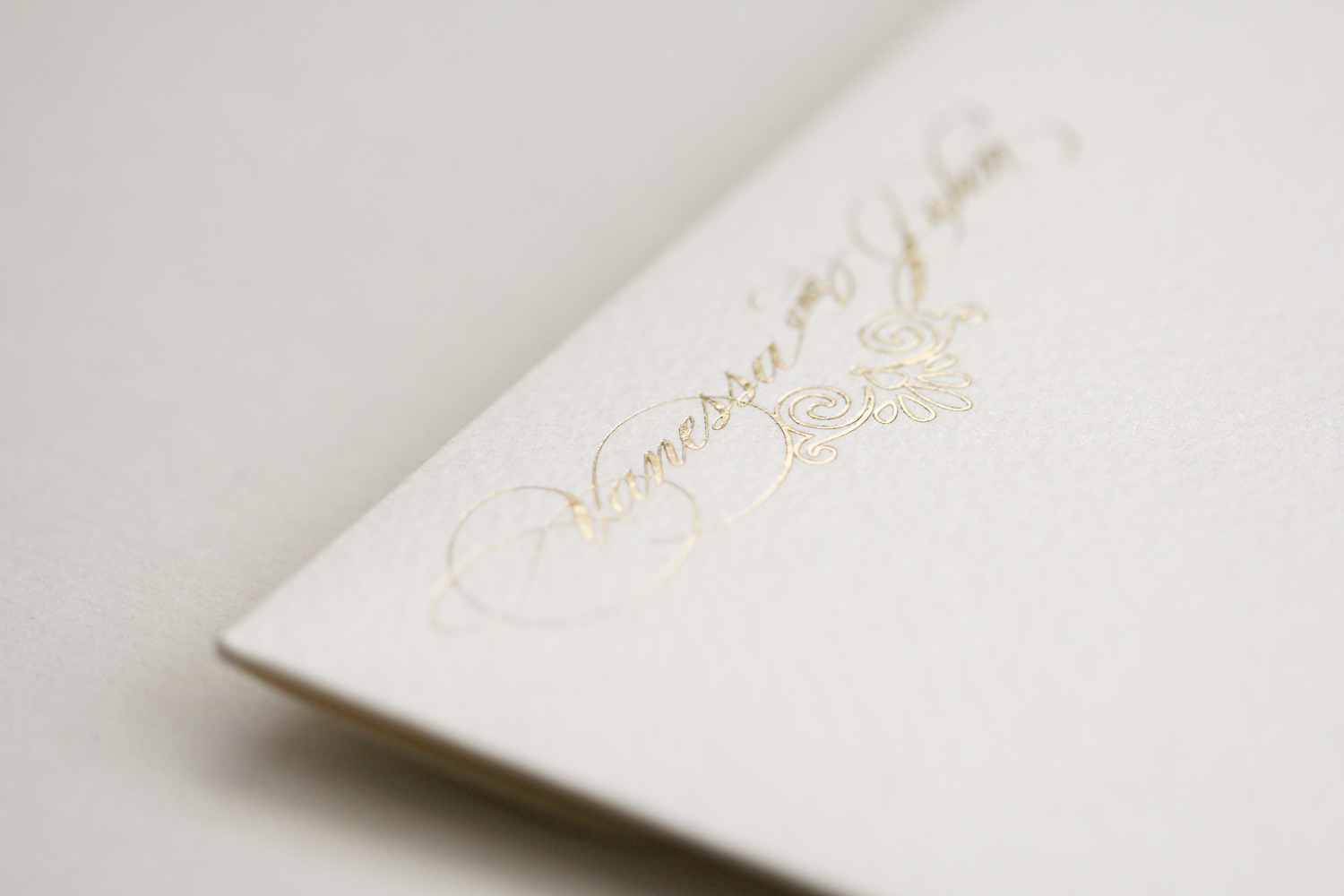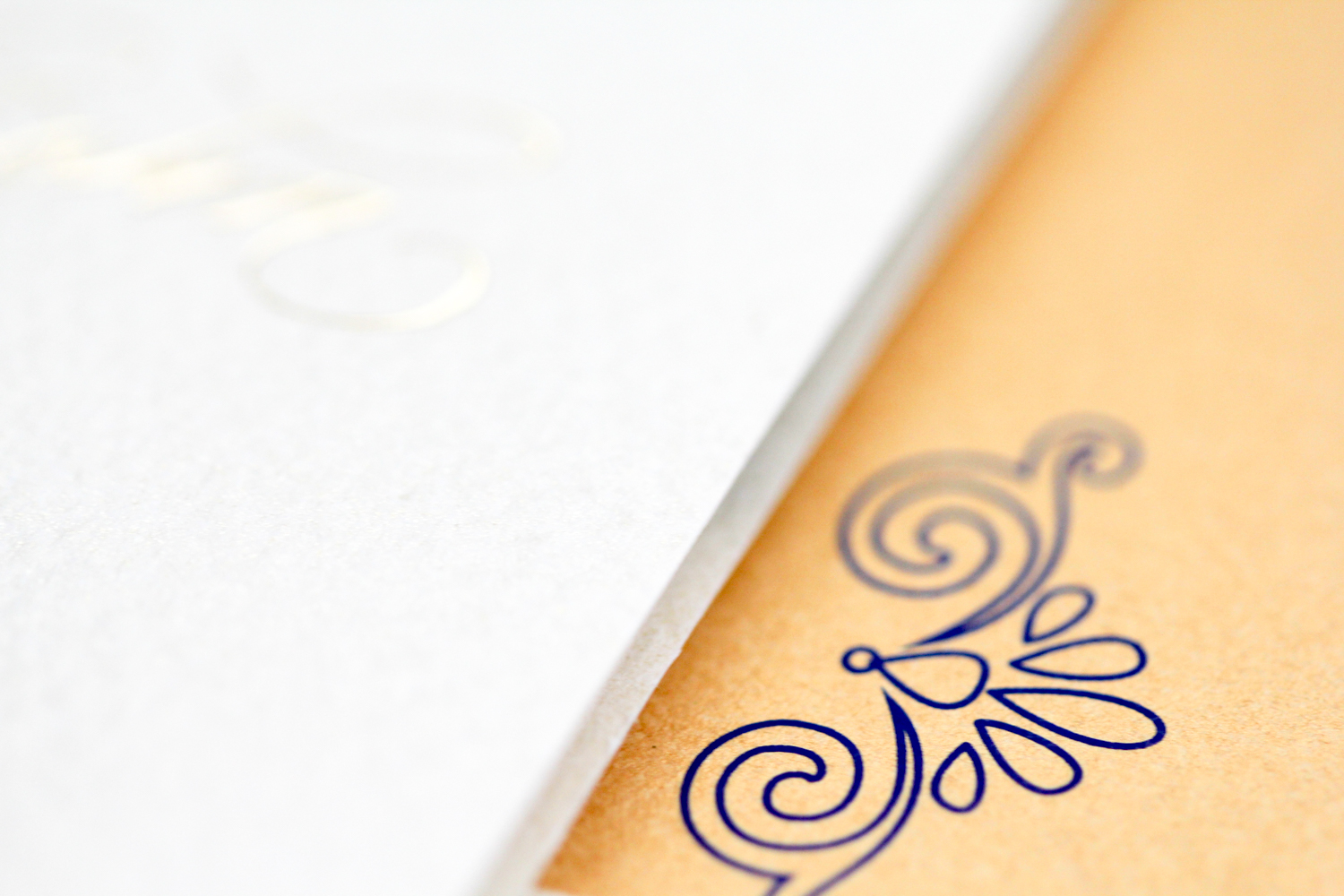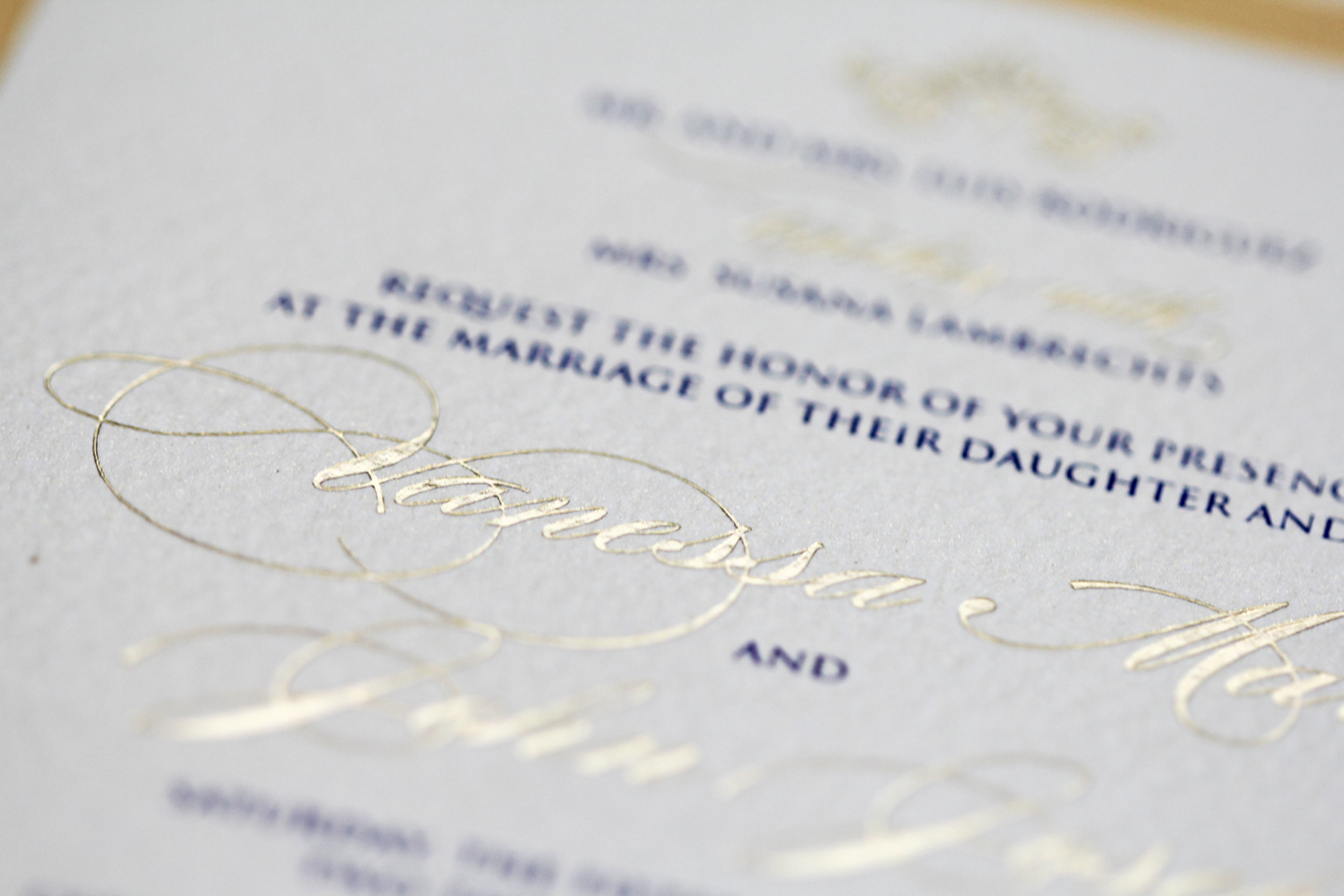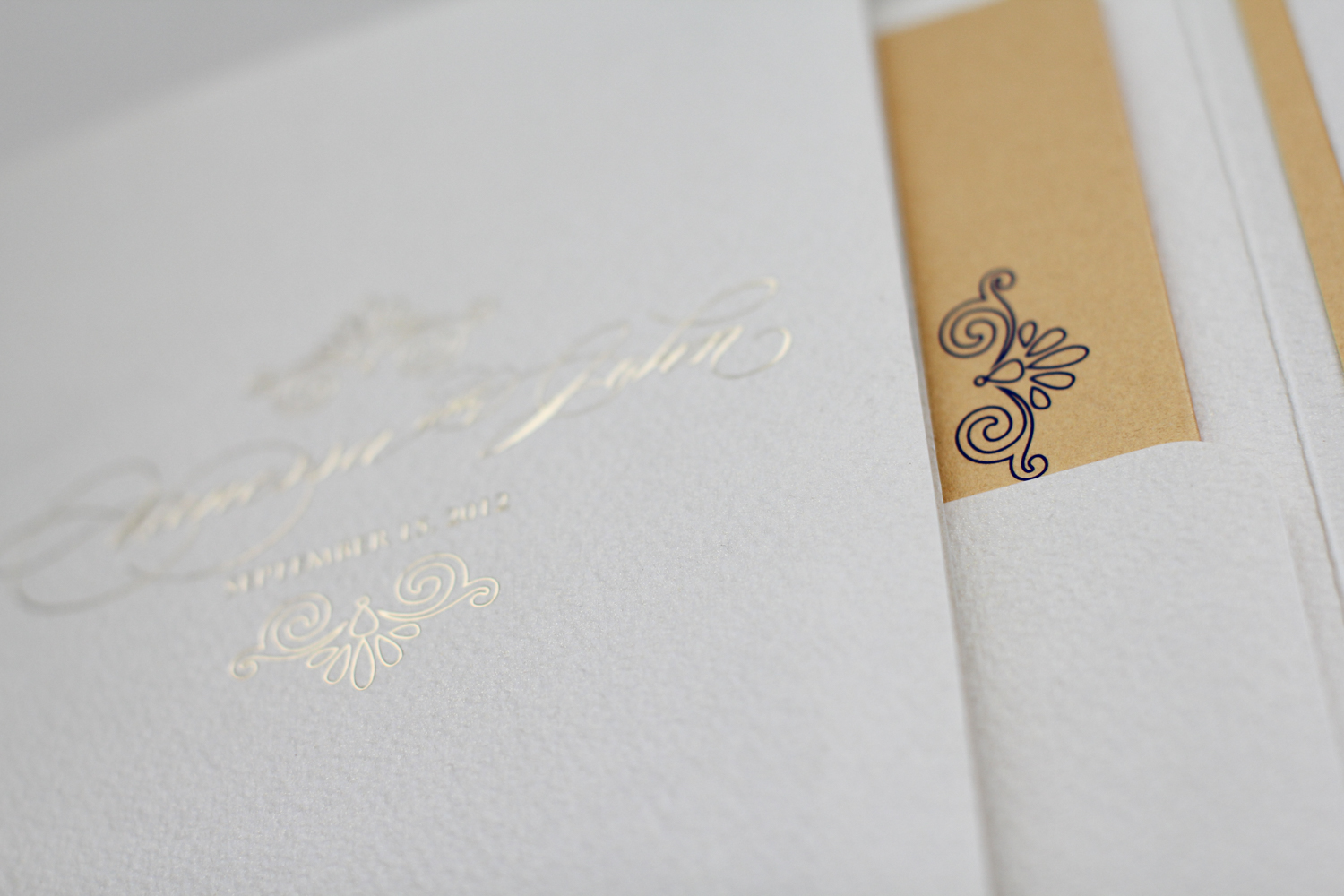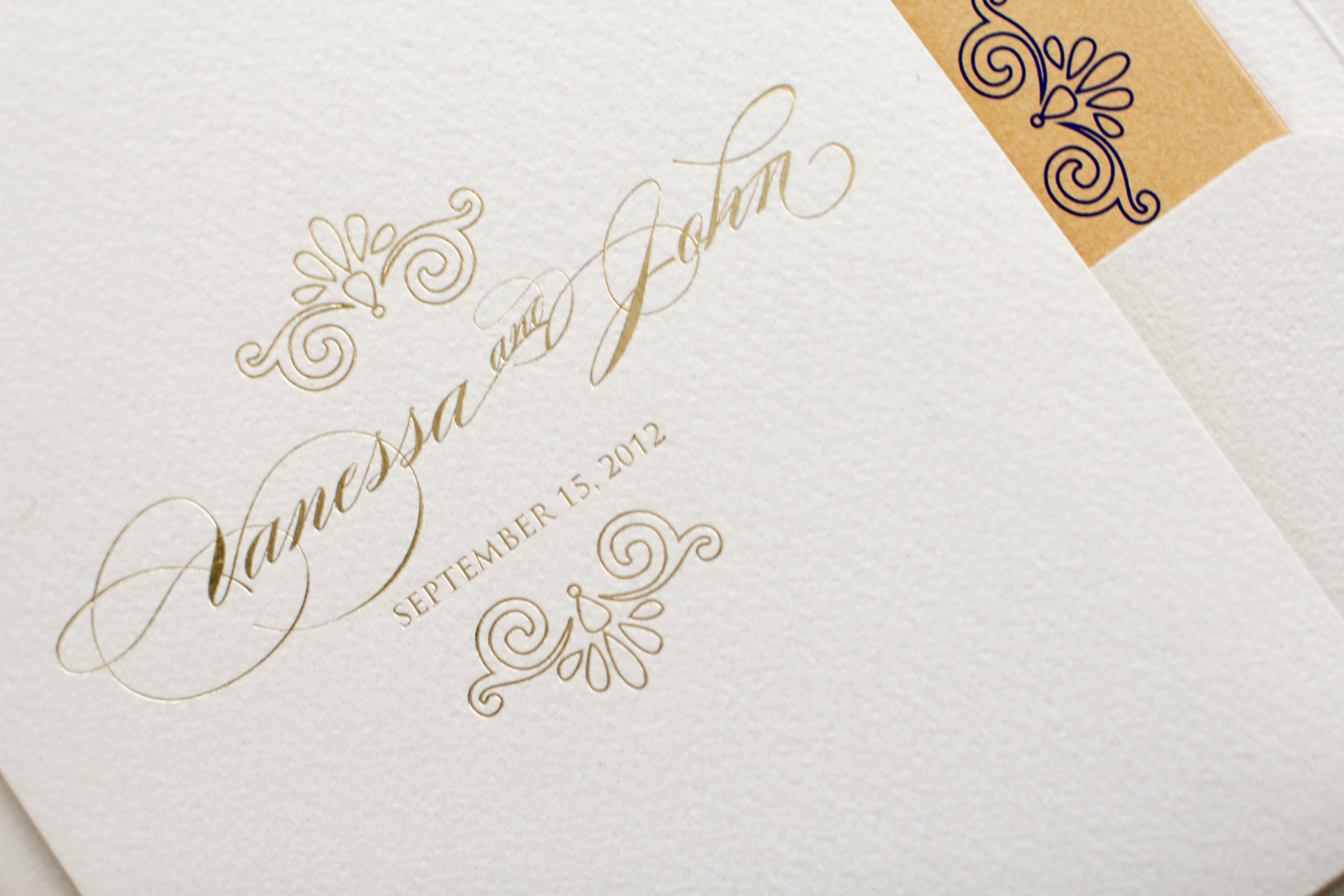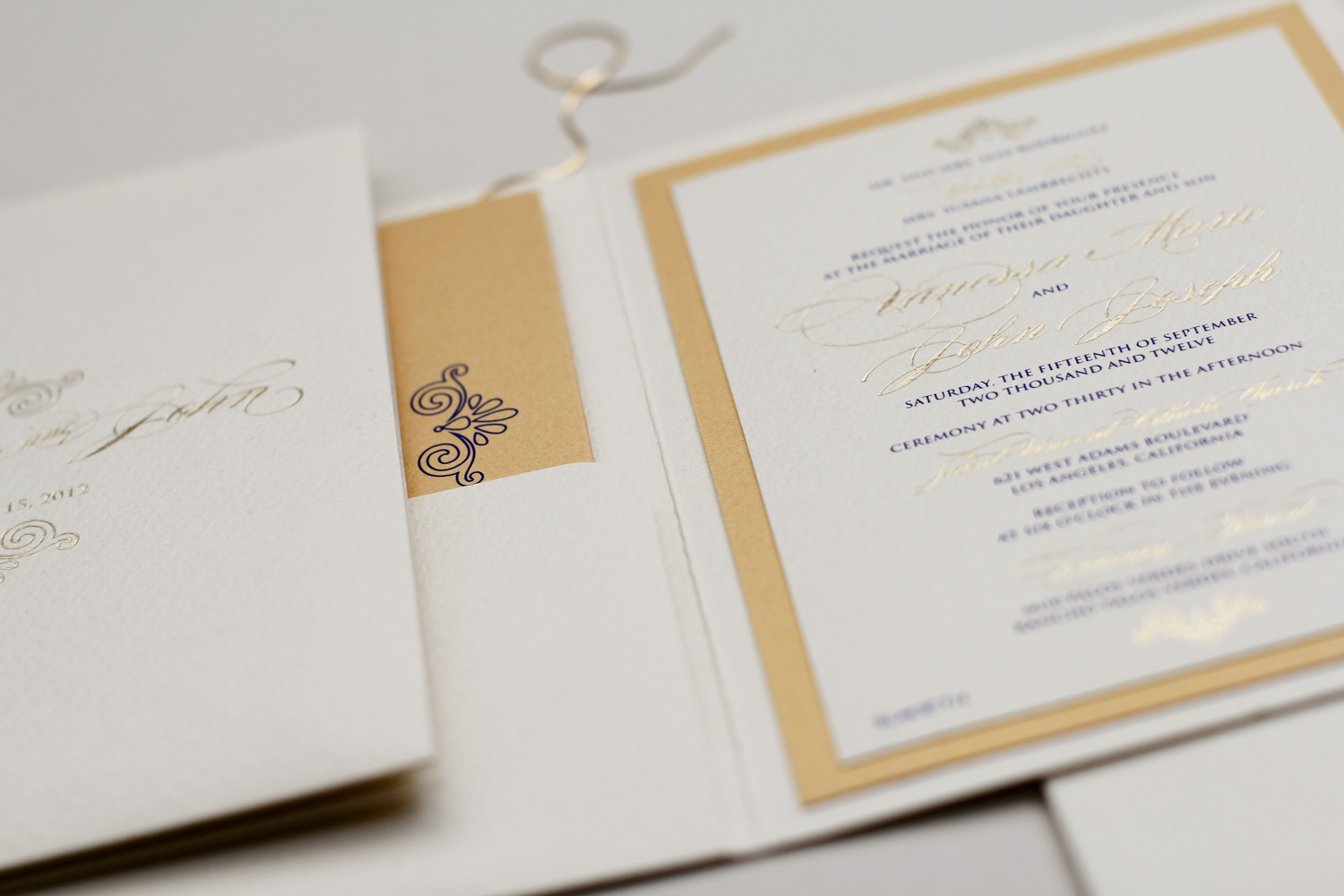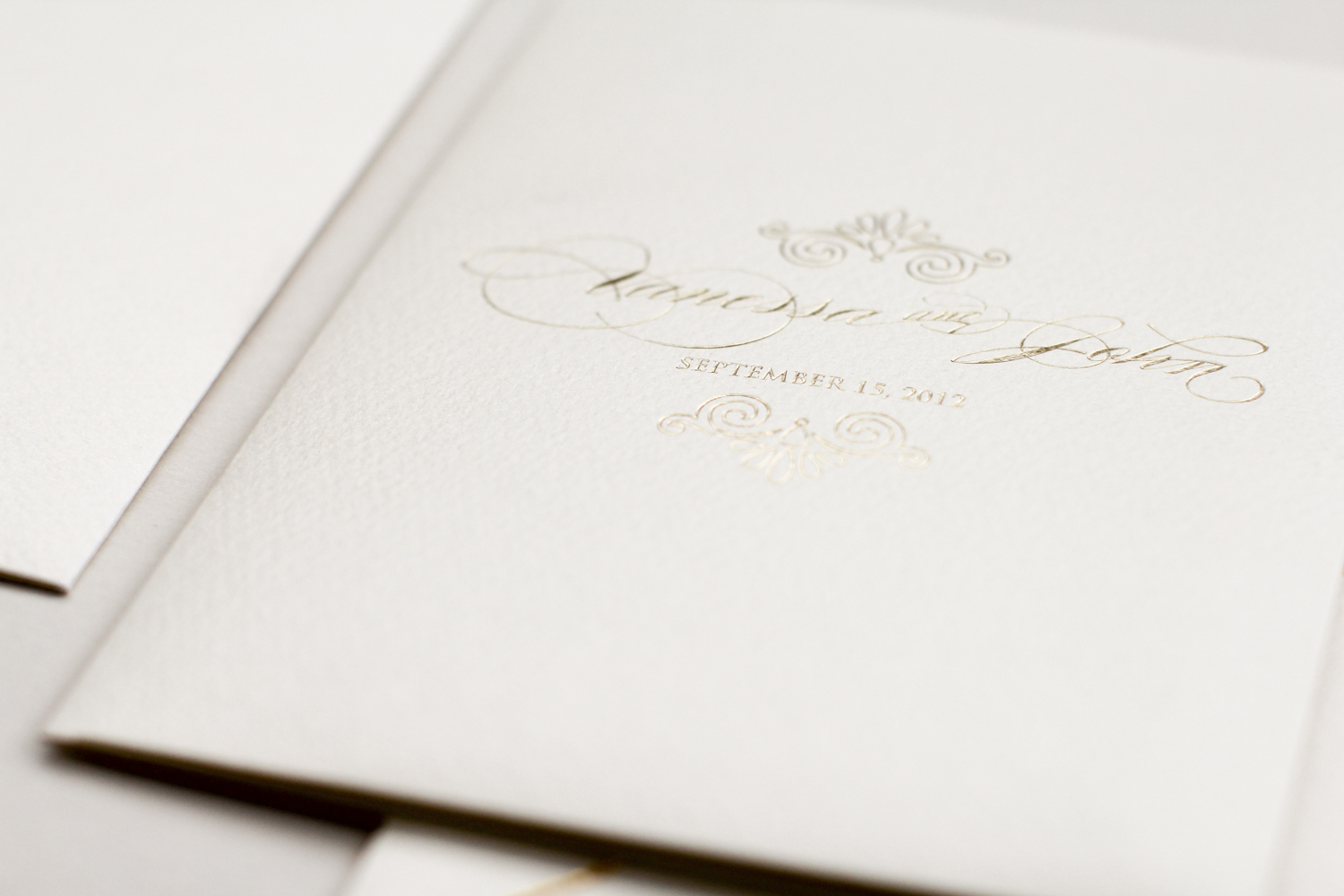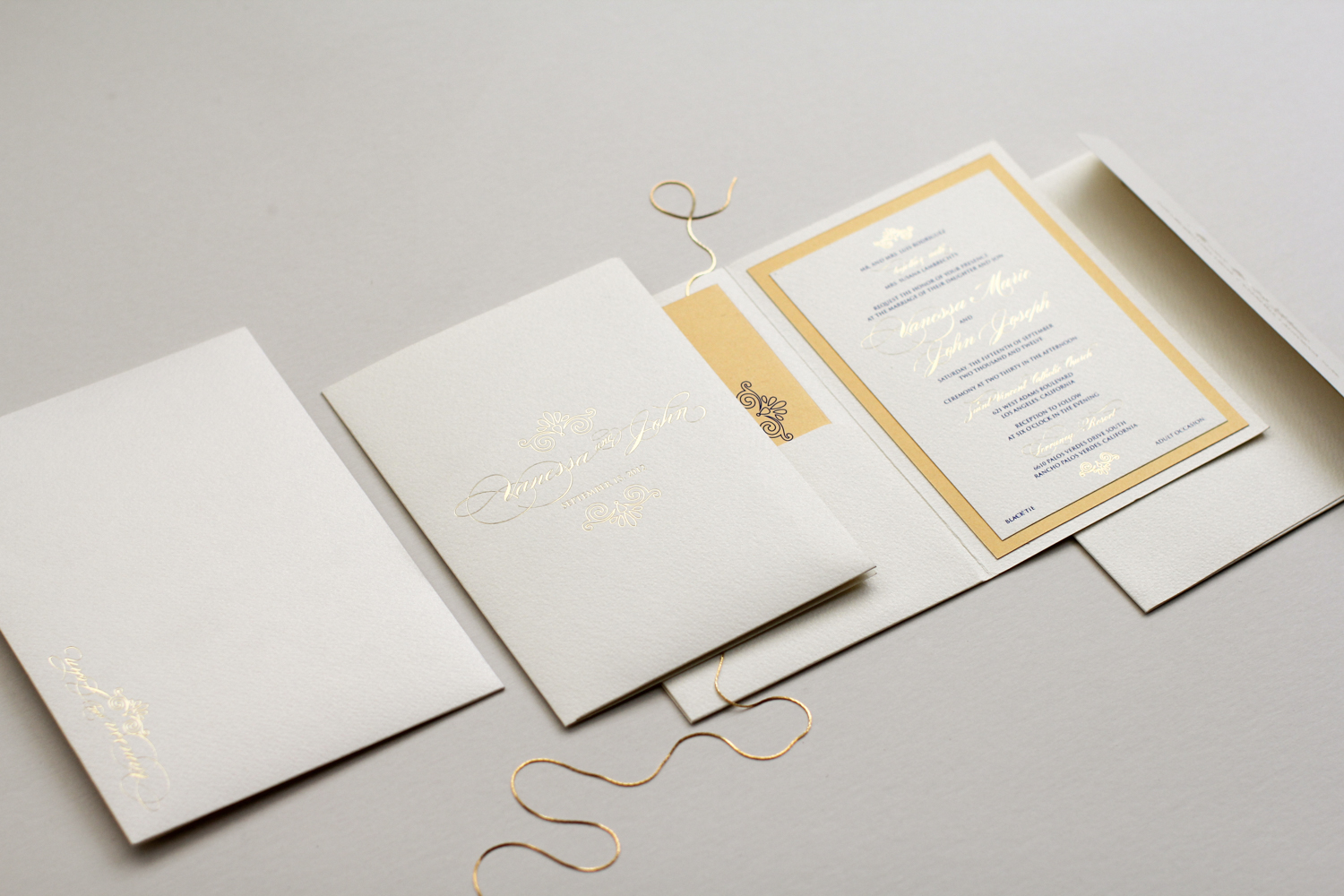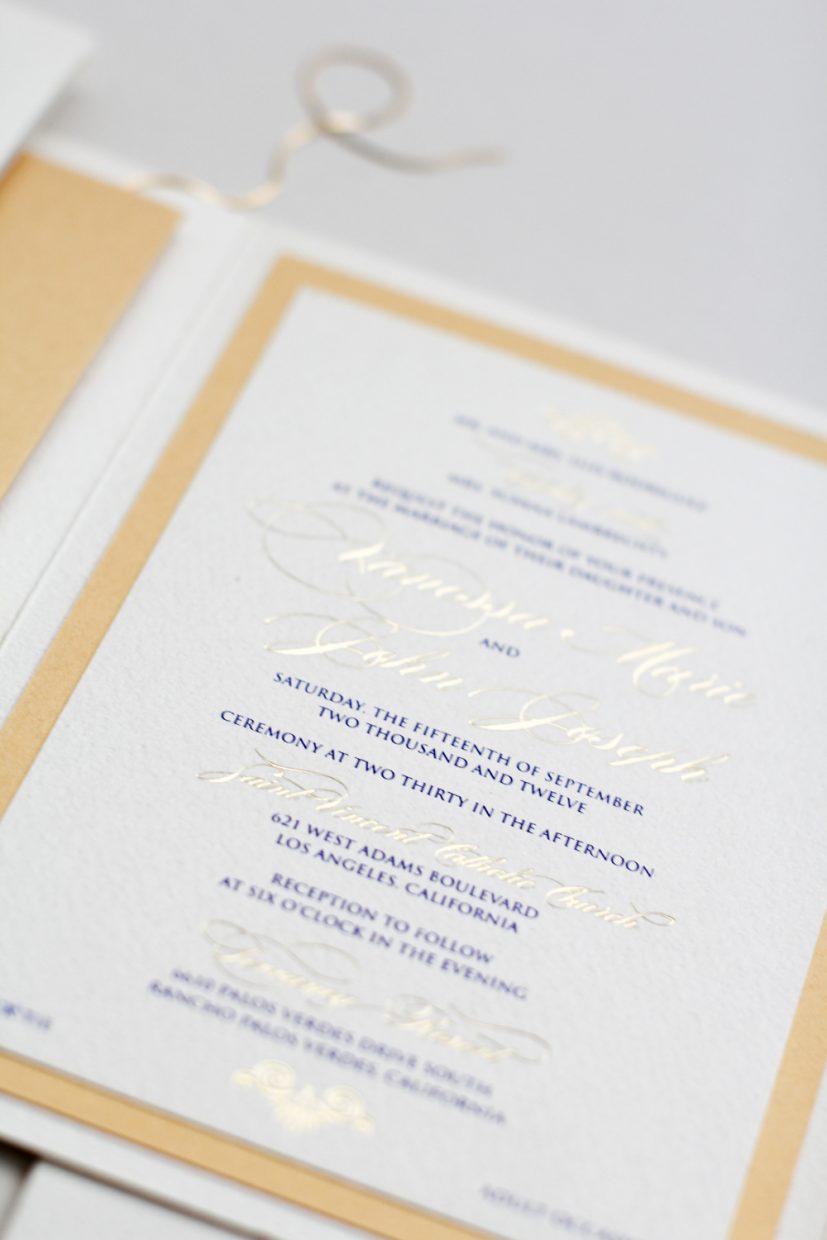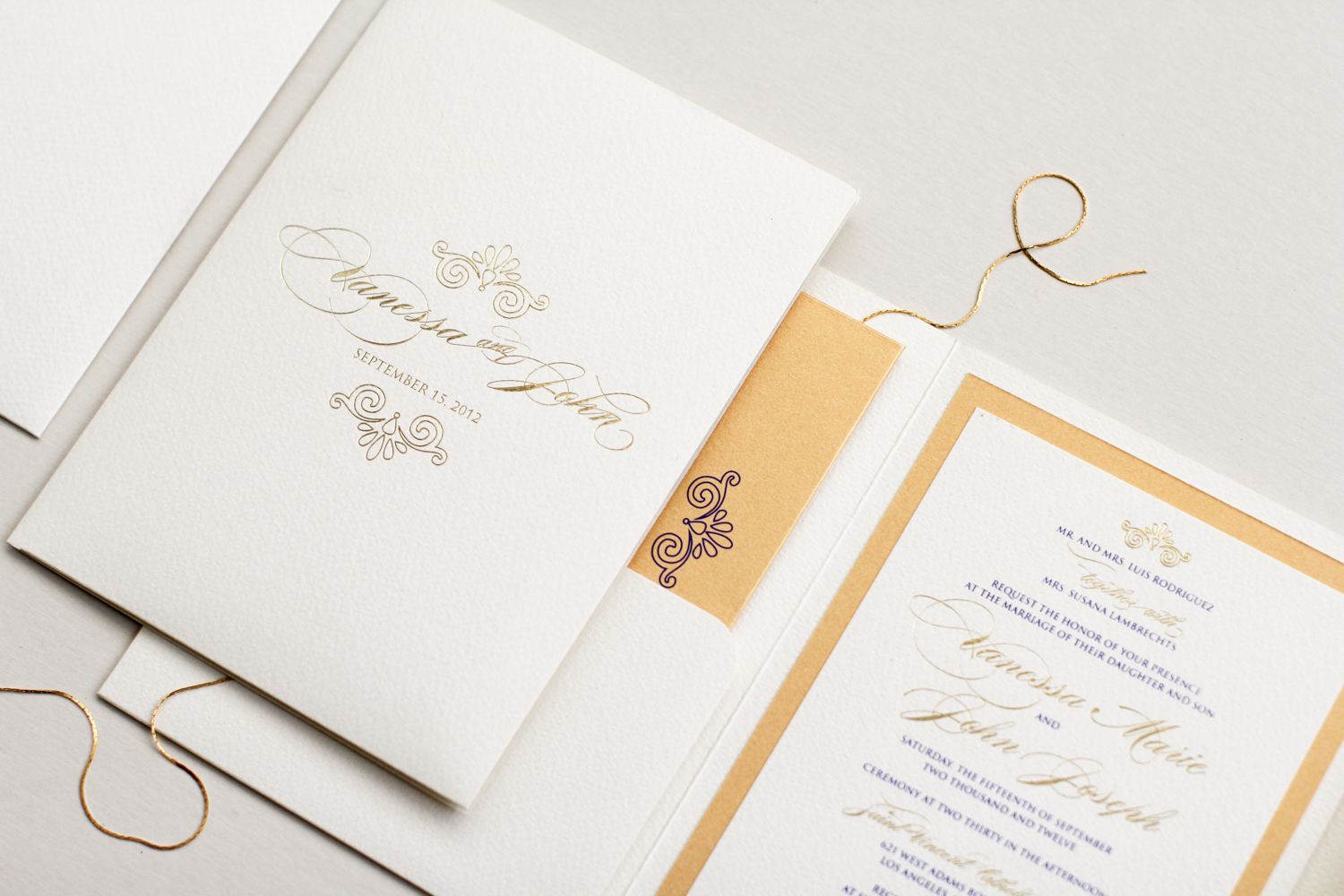 Sophisticated, palatial elegance with an old-world, European feel. A refined palette of royal blue, gold, and ivory with updated fleur-de-lis accents. Storybook folio with tiered foil, gold-pressed inserts.
Shown as designed for Vanessa & John at The Terranea Resort. Storybook Folio with tiered gold foil-pressed inserts.
Any existing design from our portfolio is available to customize colors, sizes, types, and components. Available with or without a fabric or paper folio or without a folio in your choice of colors and papers.