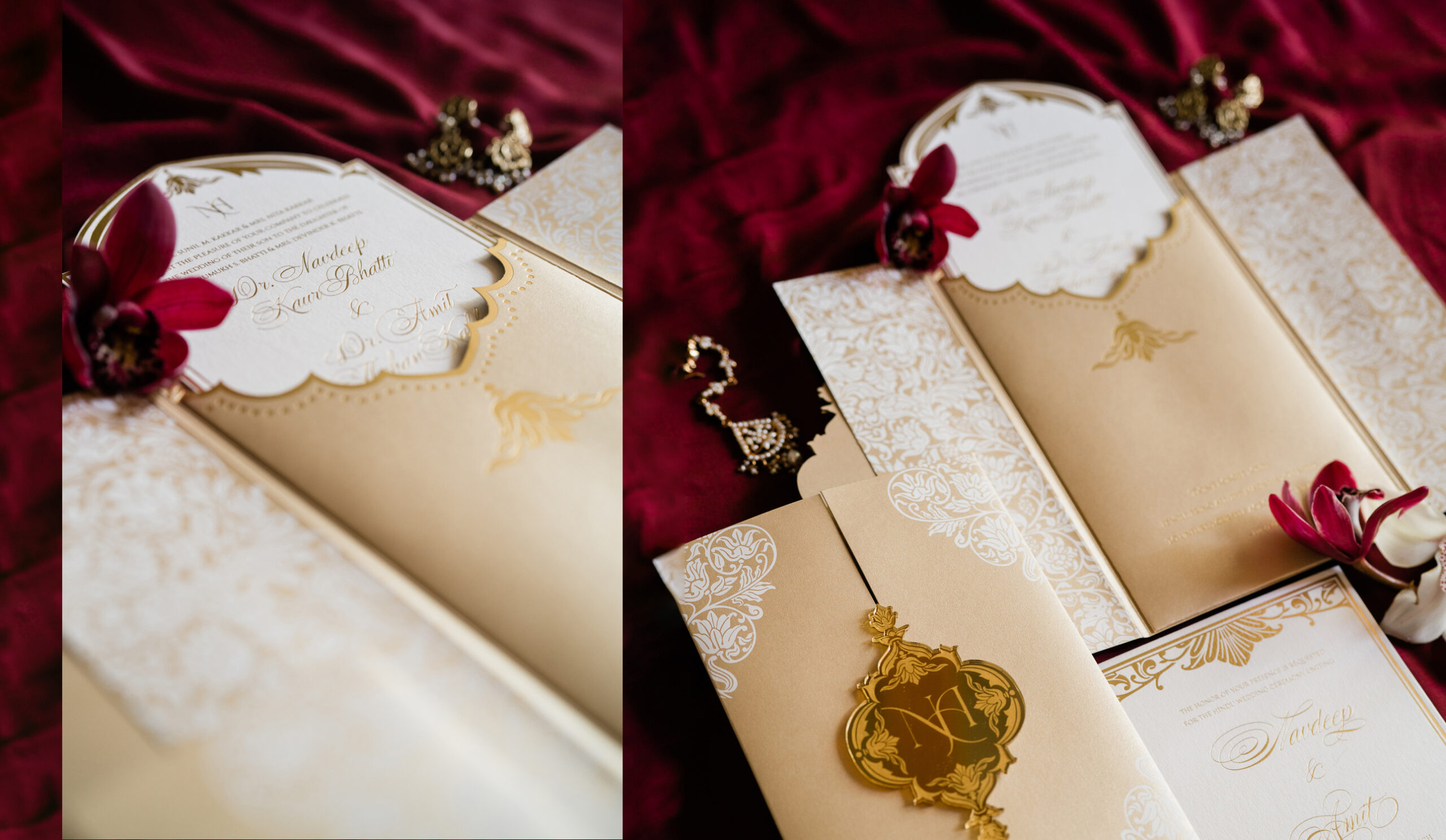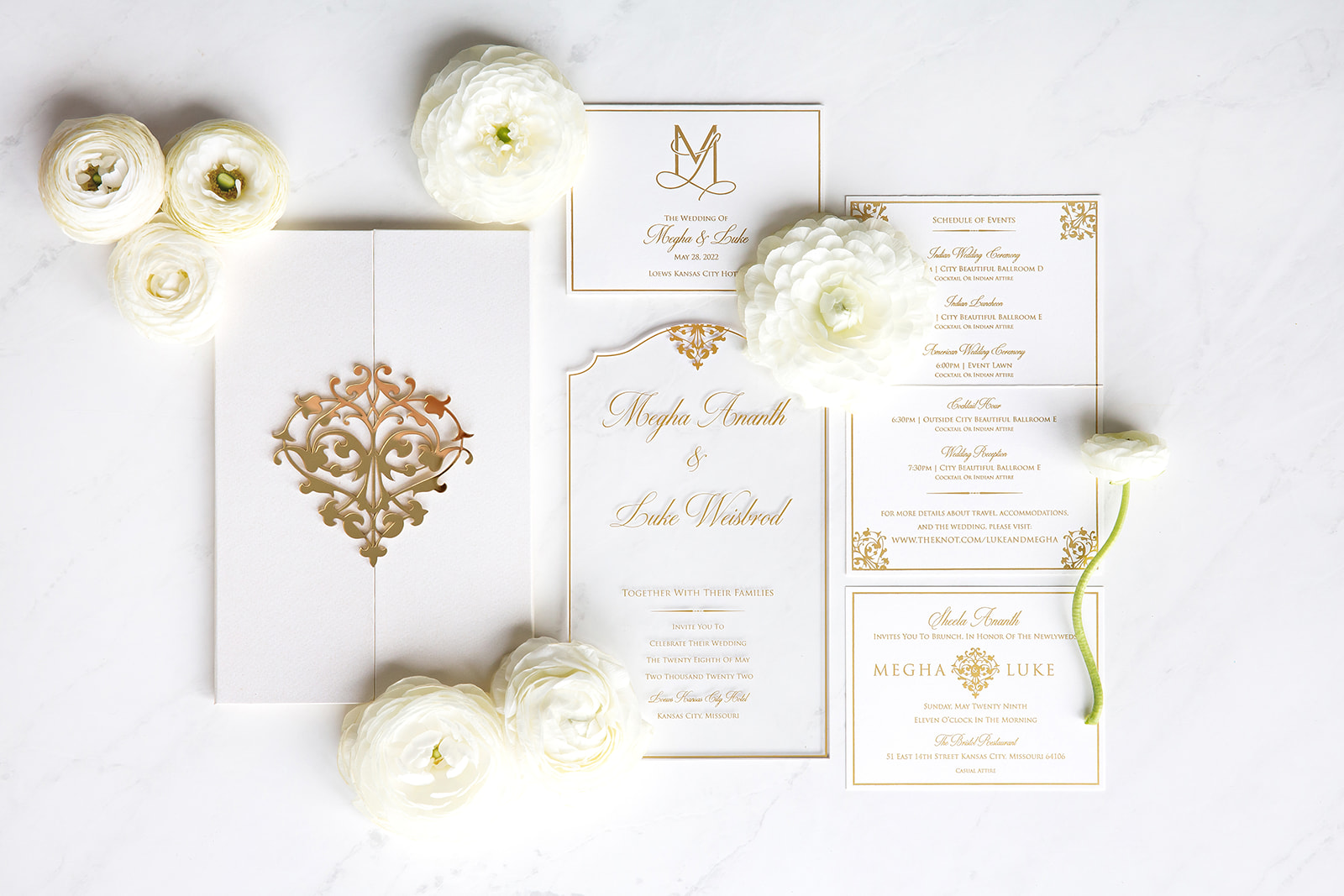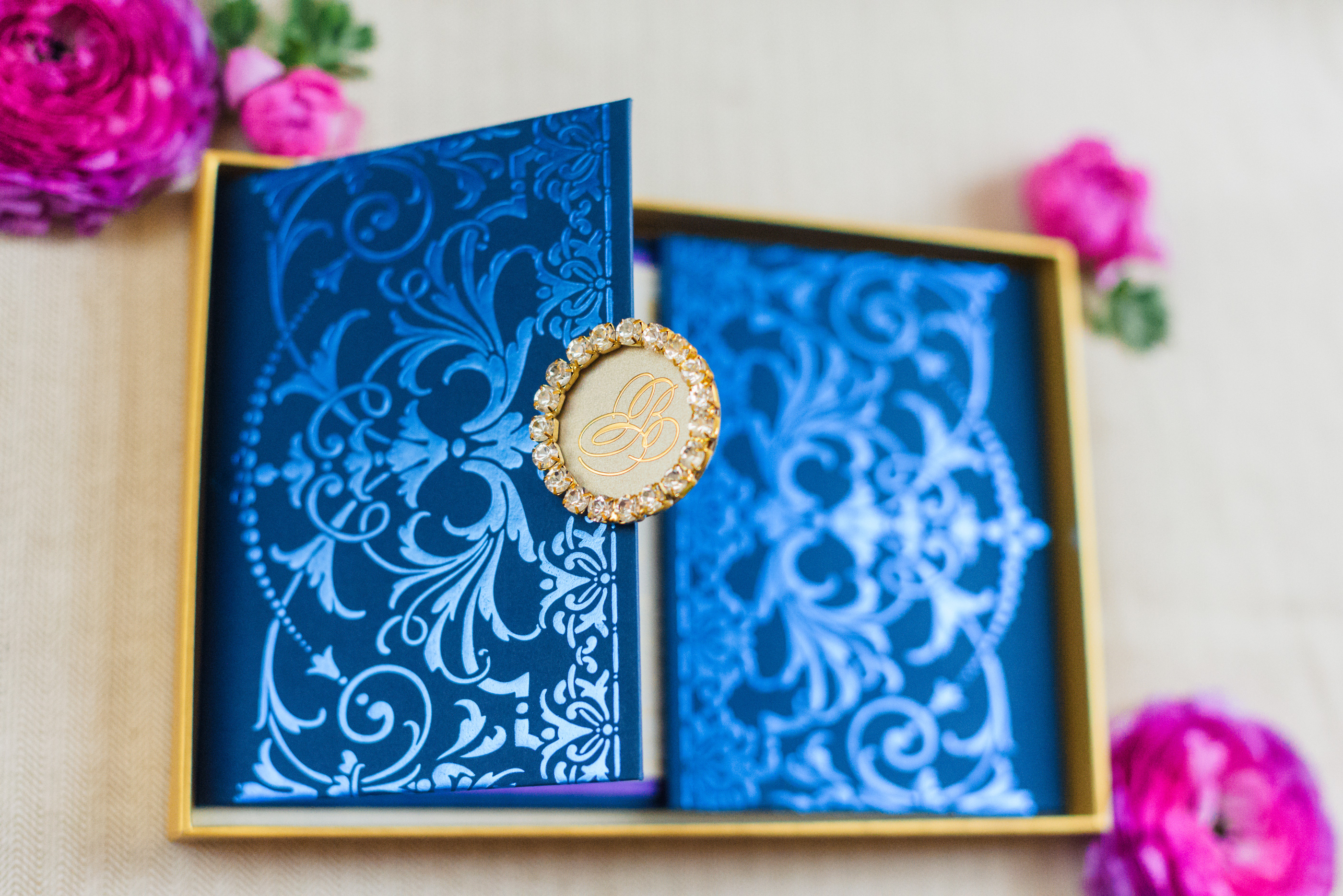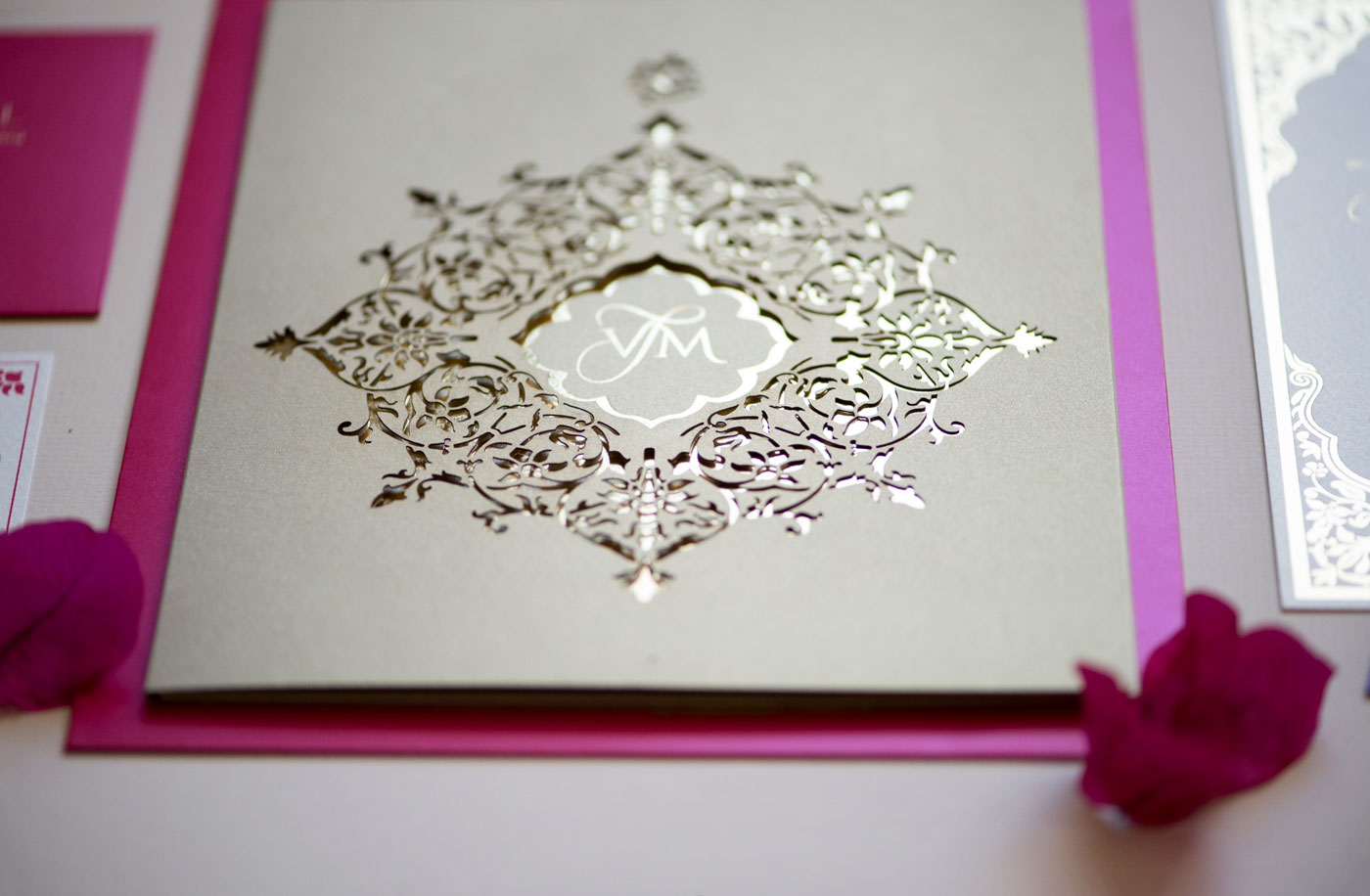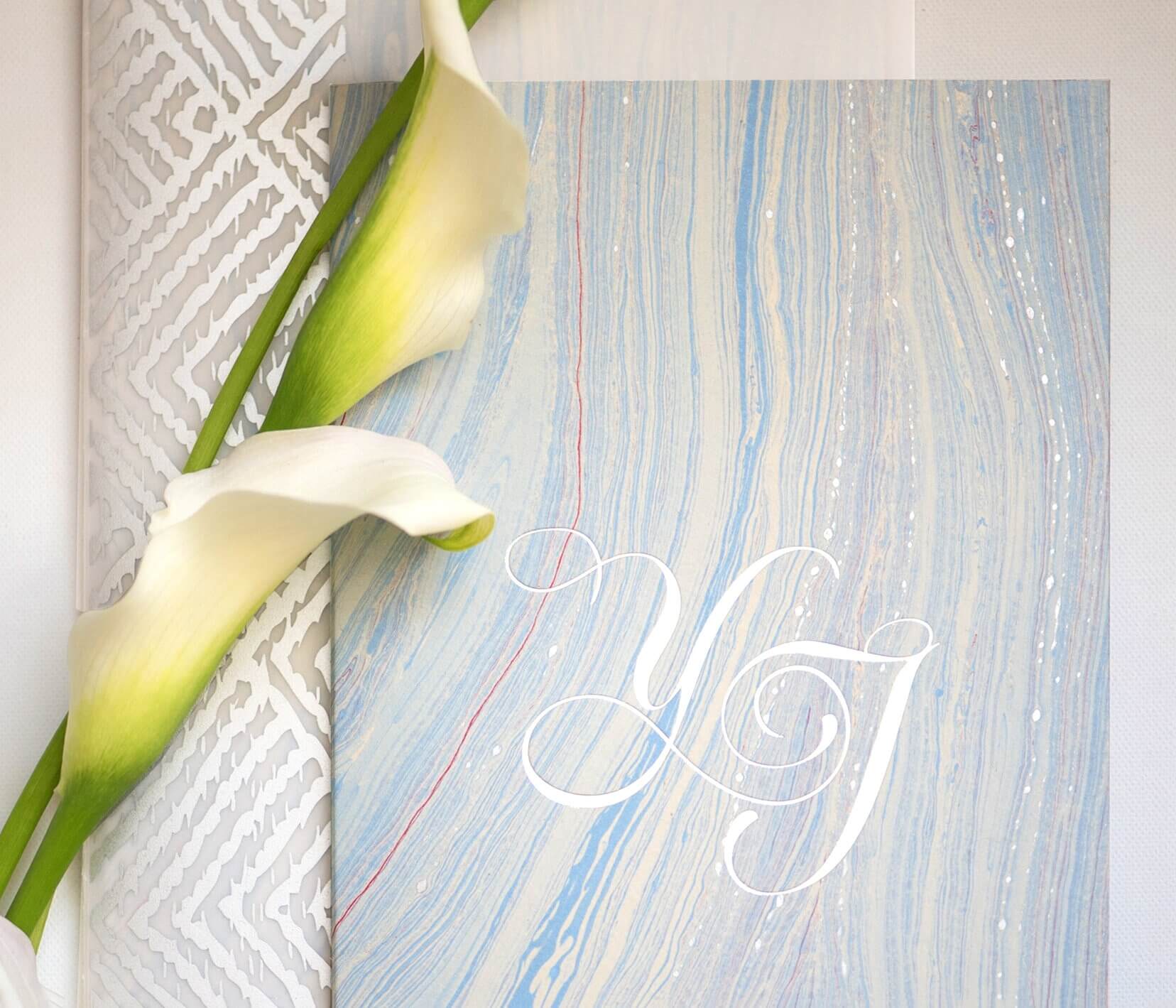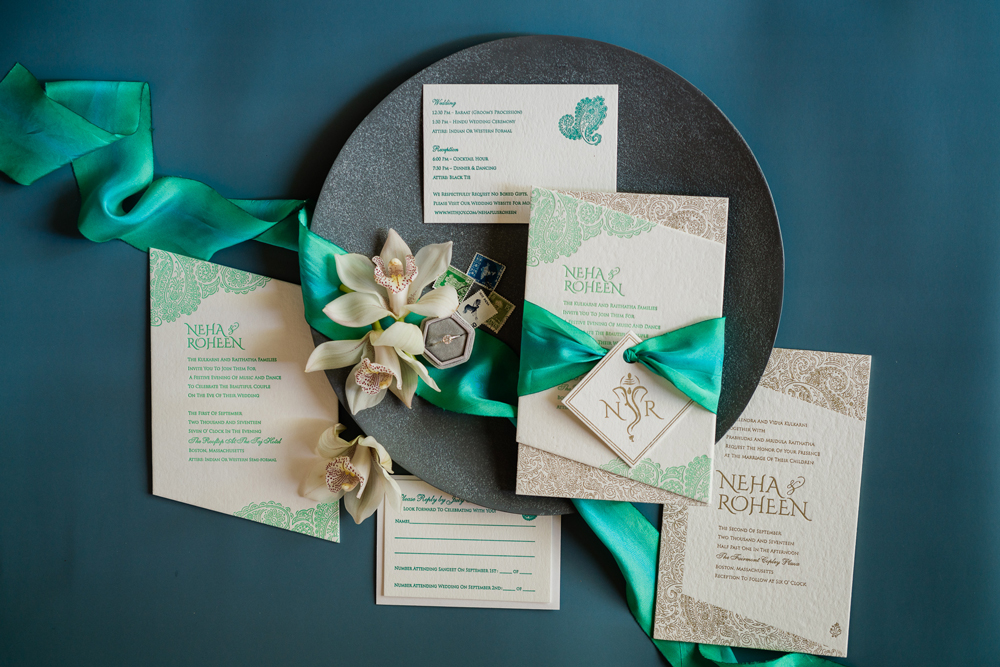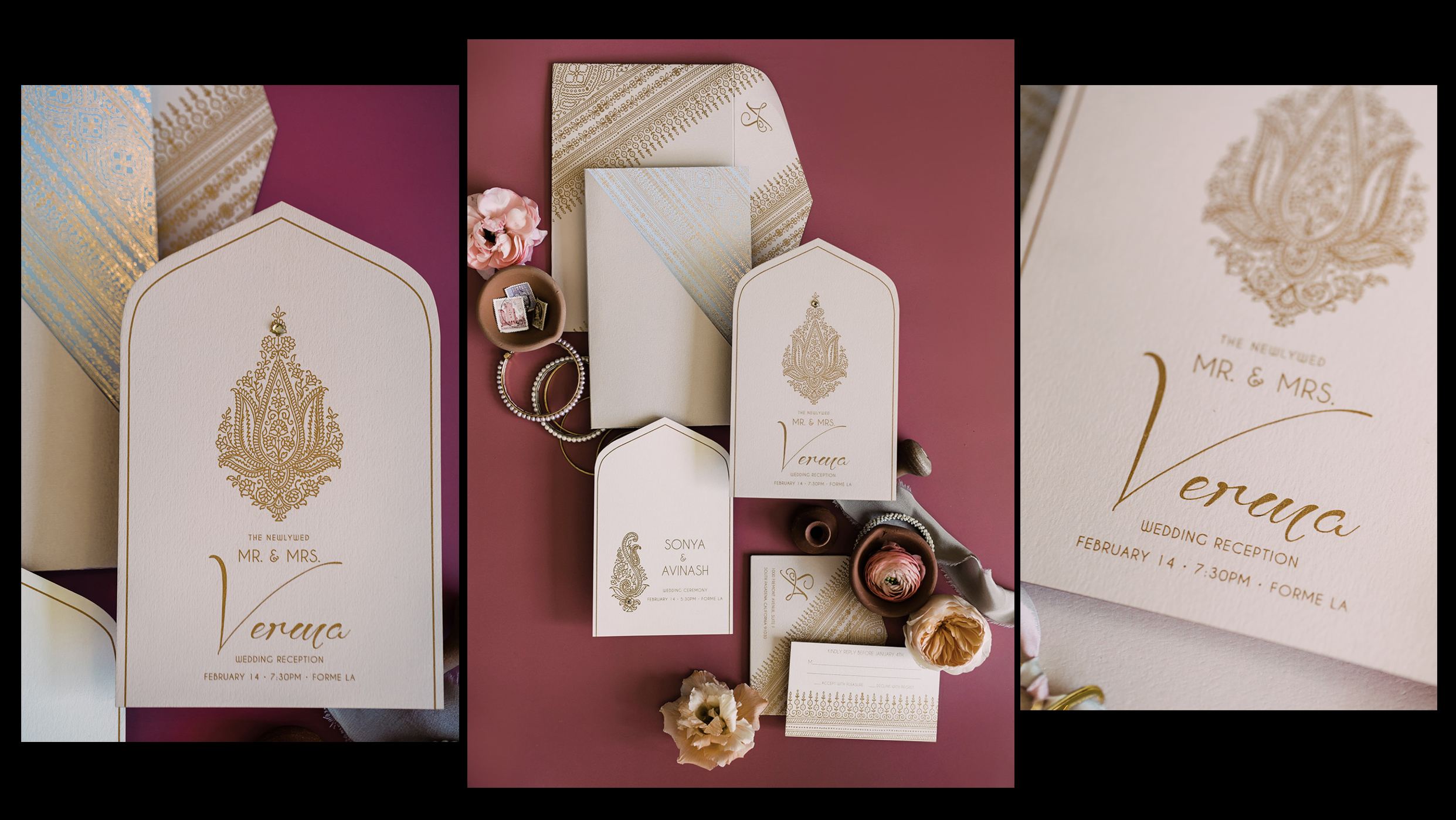 Luxury Wedding
and Event Invitations
A call to celebrate. A mosaic of memories. An opulent overture. We create event stationery that archives a defining moment, transforming your love story into a true work of art.
Wedding Invitations
Social & Event Stationery
Digital & Print Design
Branding & Packaging
A THOUGHTFUL & INTENTIONAL APPROACH TO LUXURY WEDDING INVITATIONS & MILESTONE EVENT STATIONERY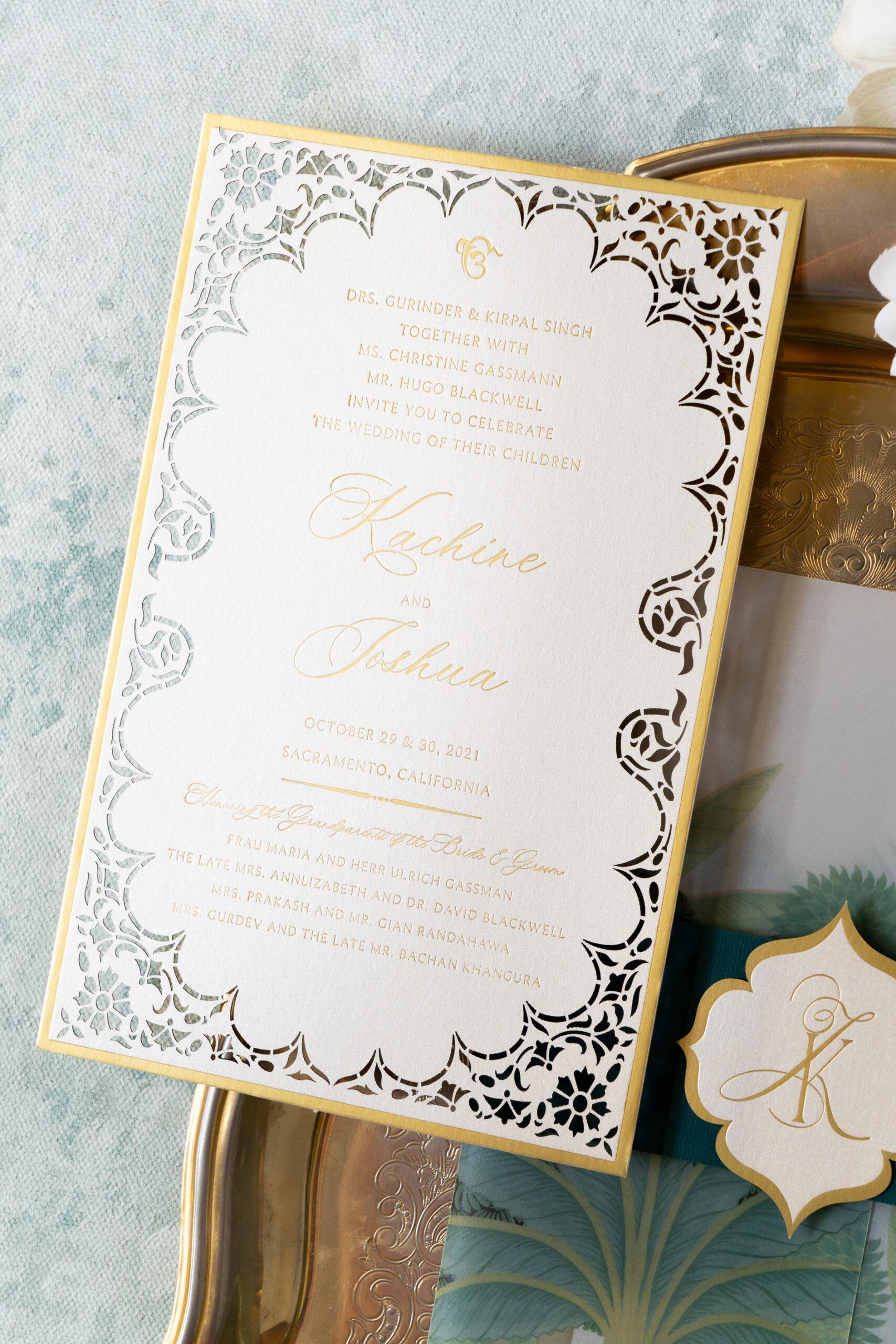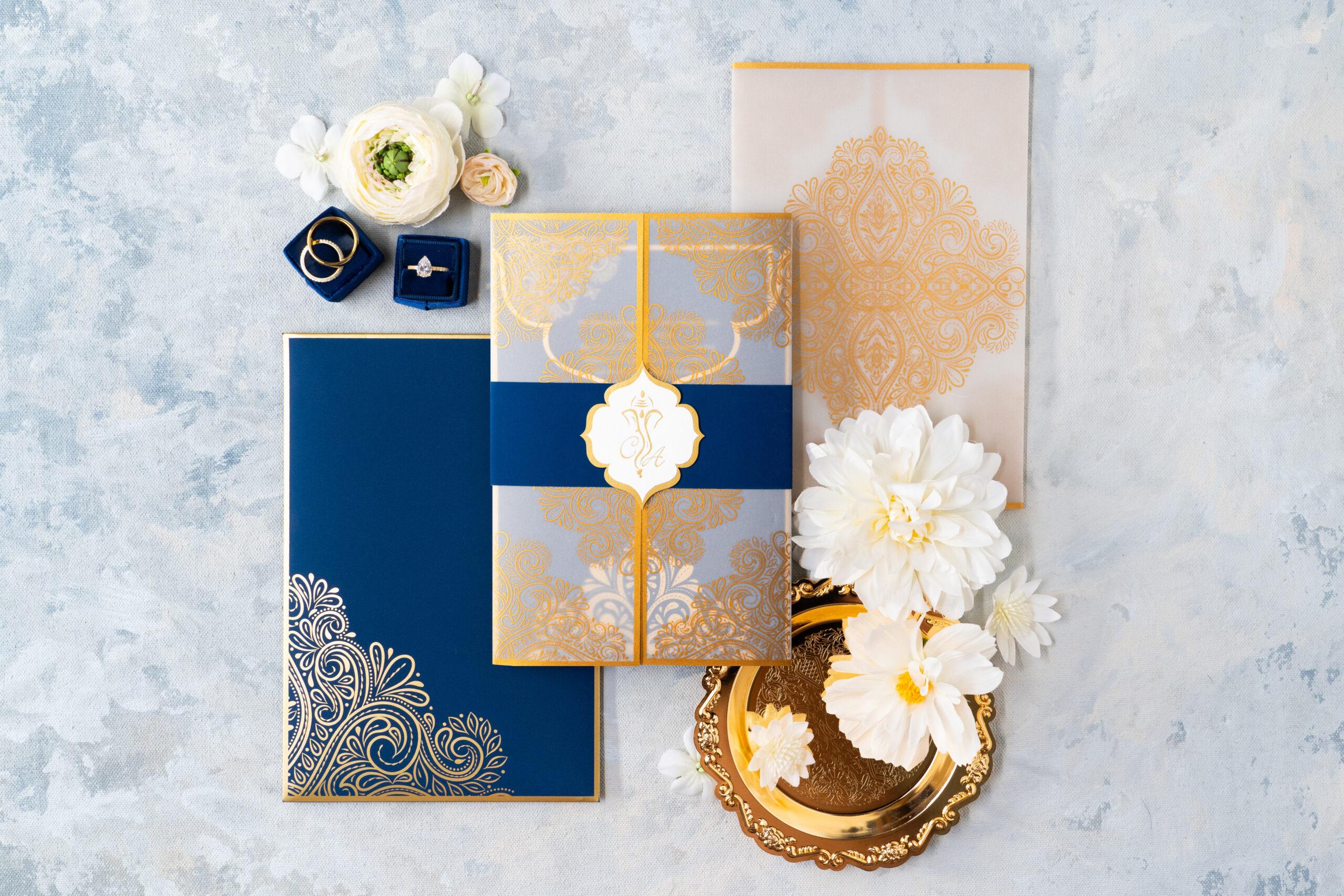 We understand finding and customizing the perfect wedding invitations & bespoke stationery can be overwhelming, and that's why we are here.
At Azure, we don't simply create an invitation that covers the logistics and information, we craft a thoughtful balance of style, celebration, culture, values, and love. And above all, we represent your personal story as a couple. We believe that love is love, and celebrate and welcome all couples regardless of race, ethnicity, gender, orientation. We are proud to work with diverse couples across the country and across the world.

Ensure your high-end invitations are truly one-of-a-kind and unique to who you are. Let us help you navigate the world of designer wedding invitations, and create a unique wedding invitation that represents you.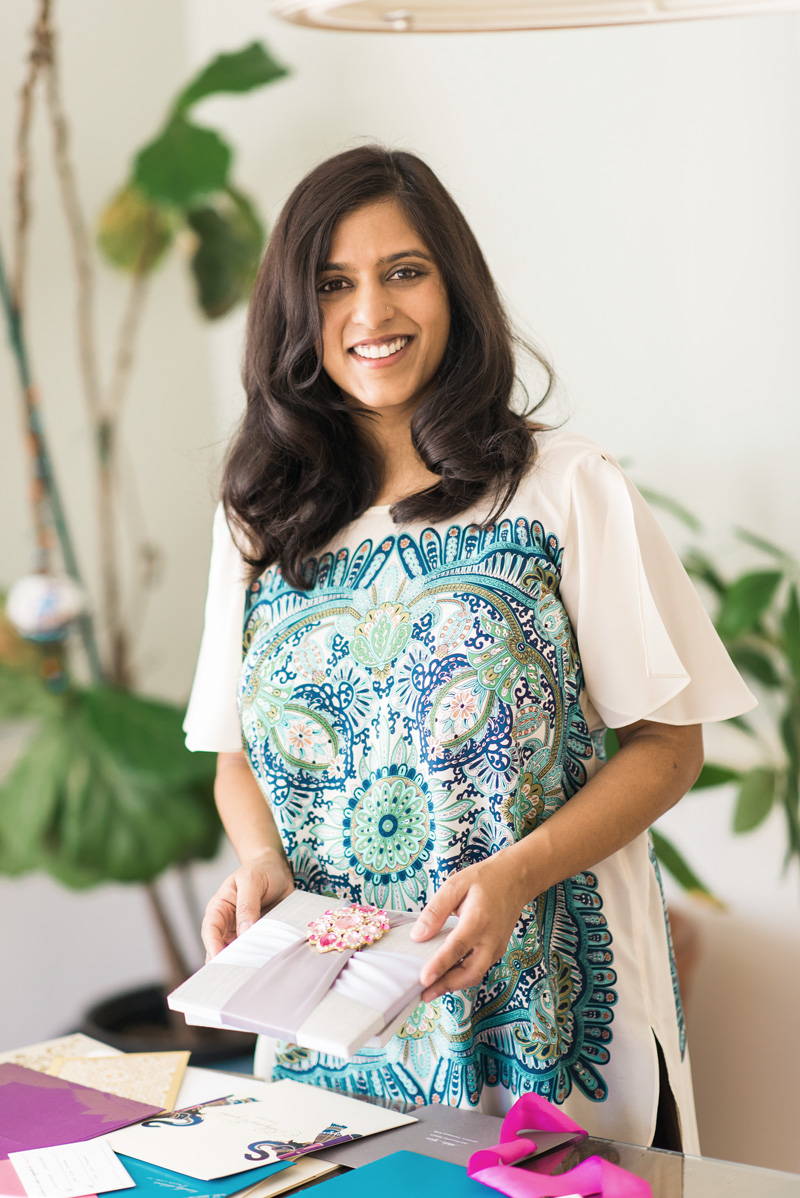 Andaleeb is an award-winning designer of human experiences and creator of paper artifacts.
She draws influences from ancient traditions, mixed mediums, and global art and architecture. More design-devoted than trend-focused, Andaleeb believes in celebrating community and honoring the milestones that bring us together. Her original designs have been featured in leading publications including Carats & Cake, Junebug Weddings and Grace Ormonde Wedding Style. Her work has also appeared alongside prestigious venues and industry leaders including Mindy Weiss, W Hotel, Ritz-Carlton, Four Seasons and many others. Prior to pursuing her passion for paper full-time, Andaleeb led creative teams for brands like Disney, Nike, MGM, Fox and the History Channel and so many others for more than 15 years. She holds degrees in Design & Art from the nation's top art schools and enjoys broadening her creative horizons through travel and collaboration.
Kind words from our customers...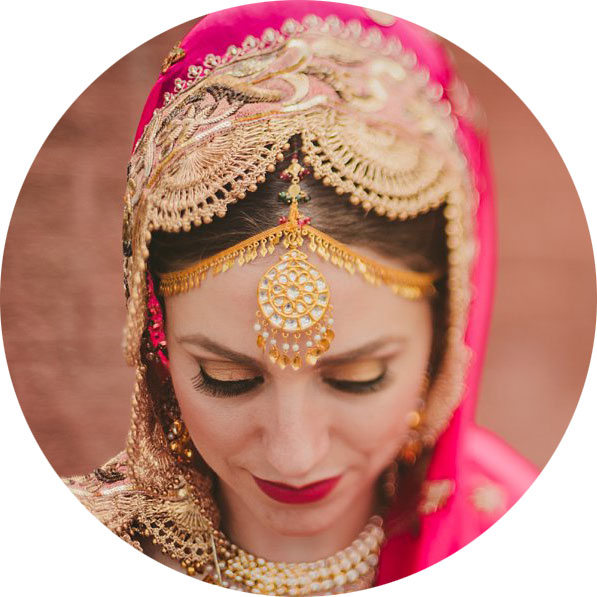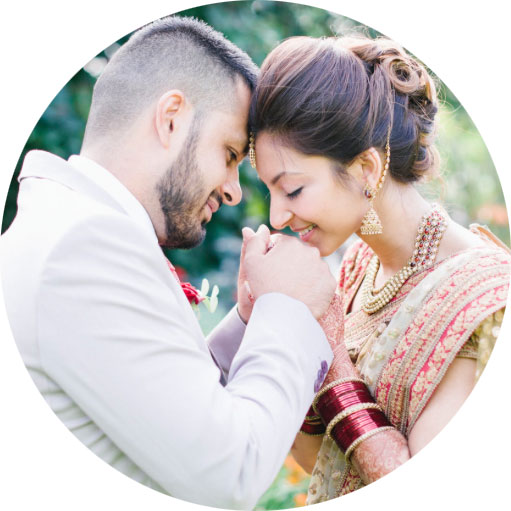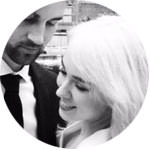 Andaleeb totally got my vision and was able to customize our invitations with beautiful results. Wedding planning is so stressful with so many pieces to organize and keep track of, but Andaleeb always made us feel relaxed and confident in our decisions. Highly recommended!!
We had the best experience with this company!!! We wanted custom invites and Andaleeb did the most incredible job designing exactly what we had described and they came out even more perfect than we anticipated - we LOVE them! Also we were working in a tight time frame due to some of the invites being sent internationally and they went above and beyond to make sure we received them in time :-) thank you azure couture!!!!
We were finding it really difficult to find invitation suppliers who incorporated our ethnic backgrounds without it going over the top. I was initially concerned about the fact that we're based in the UK, and that the distance could possibly compromise on the design/vision of what we wanted. But Andaleeb was absolutely lovely in keeping us up-to-date, suggesting alternatives, and taking on board what we had to say. Our invitations look chic and classy, and convey our personalities exactly.
YOUR DREAM DESIGNER WEDDING INVITATIONS BECOME REALITY
Our luxury wedding invitations build excitement for your community, honor your guests and your union and mark this milestone moment of change in your lives. That is always our goal. We don't just design invitations, but create unforgettable experiences for your guests when they receive your stunning event invitation.
In addition to your personal story, you may have a dream of what you envision your invitations to look like. Your luxury invitations are designed to bring this dream to life. We focus on elevating the guest experience in a style that is on-point and artistically designed and flawlessly produced for you and for your guests.
We see our role in collaboration and aim to bring together your ideas and our experience as award winning designers and artisanal printers. If you are looking for classic, well-made stationery, look no further! But we love stretching into those big ideas as well.
The sky is truly the limit when it comes to the breadth of our work. We use a diverse range of techniques like foil, letterpress, screen ink, lasercut, and embroidery to create impactful designs for our clients.
Our past work also includes unconventional materials such as custom printed, beaded, brocade and embroidered fabrics, engraved brass, mirror work, lattice, wood, stone veneer, acrylic, metal, pop-ups, music boxes with sensors, paper sculpture, and both edible and non-edible gifts. We love to stretch our design muscles beyond the typical and we can embrace and run with those big ideas.
We take a thoughtful, gracious, and poetic approach to our art. In this way, we are more than a wedding invitation and event branding company. We are artists who make your luxury event stationery a reality.
BEYOND LUXURY WEDDING INVITATIONS
Mindy Weiss Event Consultants
R.B. Event Design
@composure Events
Wera Events
@twinperfectionevents
@annaisevents
@aimeemonihan
@mountainoccasions
@tropicaloccasions
@ajitachopraevents
@cbeventdesigner
@deniselileengagements
@eventsbyvaishali
@elegantaffairs
As a Southern California Based Invitation, Stationery and Event Branding company, we have worked with planners, decorators and clients on hundreds of events nationally and globally.
We understand the importance and impact of all the details! We create invitations that make a big and meaningful first impression, and we can also help build on that feeling with all the wedding day stationery you will need including Save The Dates, swag bags, welcome packages, signage, place cards, menus, programs, thank you cards and more!
We love to collaborate with event design teams and other vendors and we are experts in multicultural and classic etiquette to help guide you towards what you need and what your guests will love in a classic and/or creative way.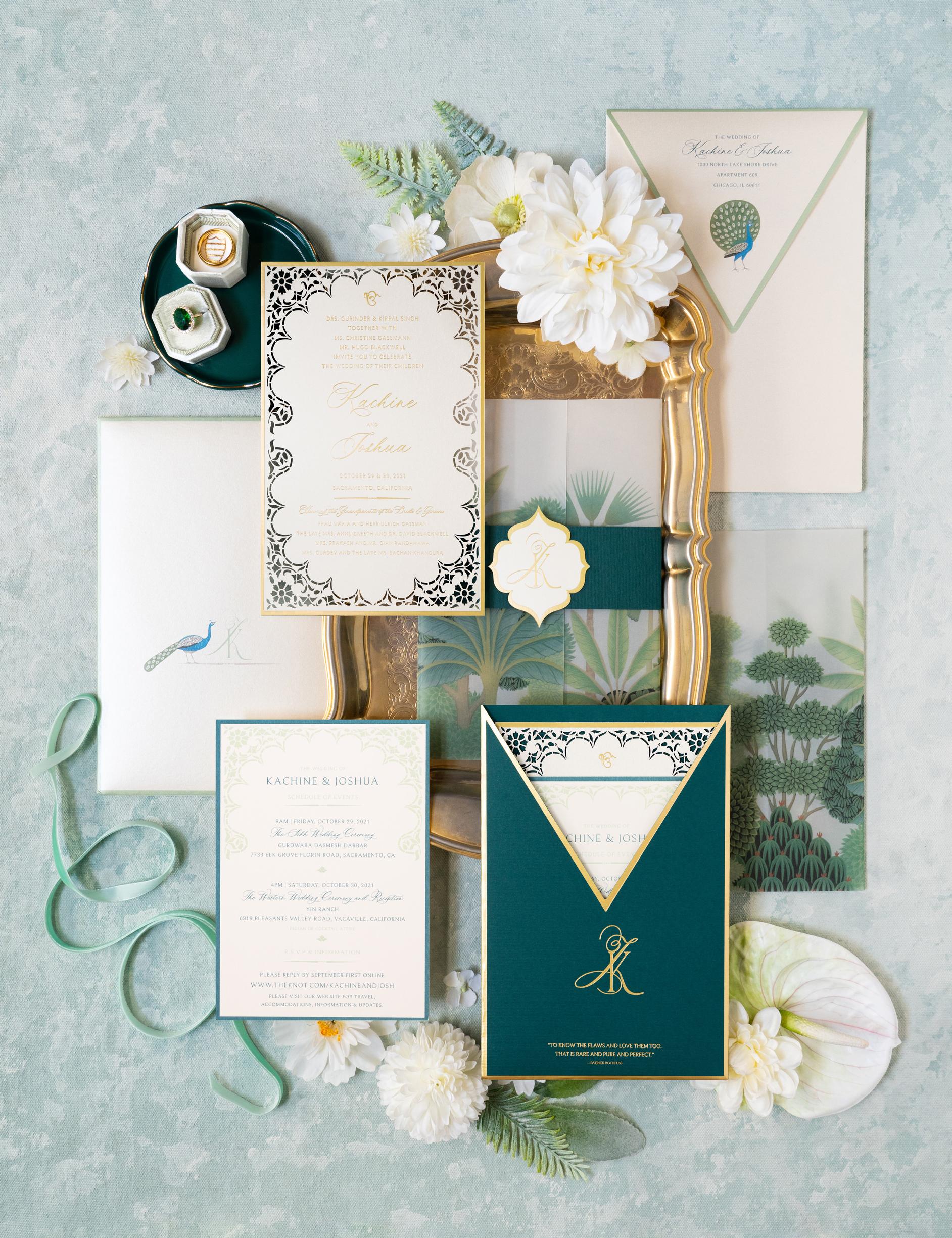 PERSONALIZE OR CUSTOMIZE TO YOUR HEART'S DESIRE
Whether you have a vision for your invitation or are starting from a blank slate - no worries! We have over a decade of experience creating many different styles of luxury wedding and unique event invitations and stationery. We can customize any of our past designs to your taste, or we can create something entirely new and unique to you. Of course, we are always happy to combine formats and styles from our past work and add your unique touch for a hybrid approach to your project.
The bottom line: We're ready to help you personalize your project to fit your wants and needs.
Do you have a color palette in mind? Would you like a custom designed monogram or crest? Interested in artisanal printing like letterpress invitation or a creative twist like boxed invitations with a gift? Why not incorporate these ideas into your luxury event stationery?
During the discovery process we can gather the details needed to design something that sets the tone and complements your event, giving guests a preview of the excitement to come. After all, it isn't only about logistics. It's about creating something that speaks from your heart to your guests'. It's about rendering the meaning and beauty of who you are. And it's about marking the moment in an unforgettable way for your community.
MODERN MULTICULTURAL WEDDINGS & EVENTS
We at Atelier Azure understand that your wedding is a time to honor your cultural backgrounds through traditions and rituals. But we also understand that it's important to represent both cultures and families in a way that's authentic to who you are as a couple.
We specialize in multicultural weddings and events, but this is a broad term that is often misunderstood. It's all about taking cultural elements that you recognize and identify with in a way that still represents your style.
It also means understanding the etiquette that differs between cultures. We work with you to make sure your wedding and event stationery represents this. We find this especially important when we work with couples where each person is from a different or a mixed cultural background.
We always work to understand and reflect the traditions of each culture to the appropriate level in the design and in the wording chosen. With our deep understanding of various traditions and customs, we can help define your perfect mix of etiquette, tradition and design influence within your wedding stationery. This is the Azure difference!