A Manhattan Style Wedding In San Diego, Connected This Couple's Classic Love Of Family Tradition
Sometimes your soulmate is closer than you think, and that couldn't ring more true for this classic love affair. While in New York for a work trip, Lindsay Chapin exchanged casual small talk with a co-worker at a company seminar, not realizing she'd be walking down the aisle to him nearly a few years later at a glamorous wedding in San Diego complete with all the vintage inspired details and Art Deco Wedding Invitations.

In the beginning, the two were just friends and allowed fate to take its course, before Gary Leli made the first move two years after their initial introduction. Shortly after, the couple began dating and exploring the definition of a long-distance relationship between New York and Los Angeles.
"Long-distance is challenging, but for us, most exciting, and was one of the most special and fun times in both of our lives. A true bi-coastal love affair," Lindsay expressed.After deciding to make New York their home base, the couple dated and stood by each other through good times and family growing pains. It was only a matter of time before they came to the joint decision that they wanted to get married.
"We loved to go for long walks in the city, and Lincoln Center has always been one of our favorite areas," Lindsay remembers. "It was during a very stressful time in our life while his mom was battling brain cancer, and we hadn't been out in a while, so he told me to get dressed for a nice night out. We walked to Lincoln Center, he got down on one knee, and I was blown away."
Both Lindsay and Gary were adamant about having a wedding that felt like them. They wanted it to be classic, opulent, traditional, and free of any stuffiness ---and that is exactly what they brought to life in their eloquent Old Hollywood style wedding.
How did that vision come together?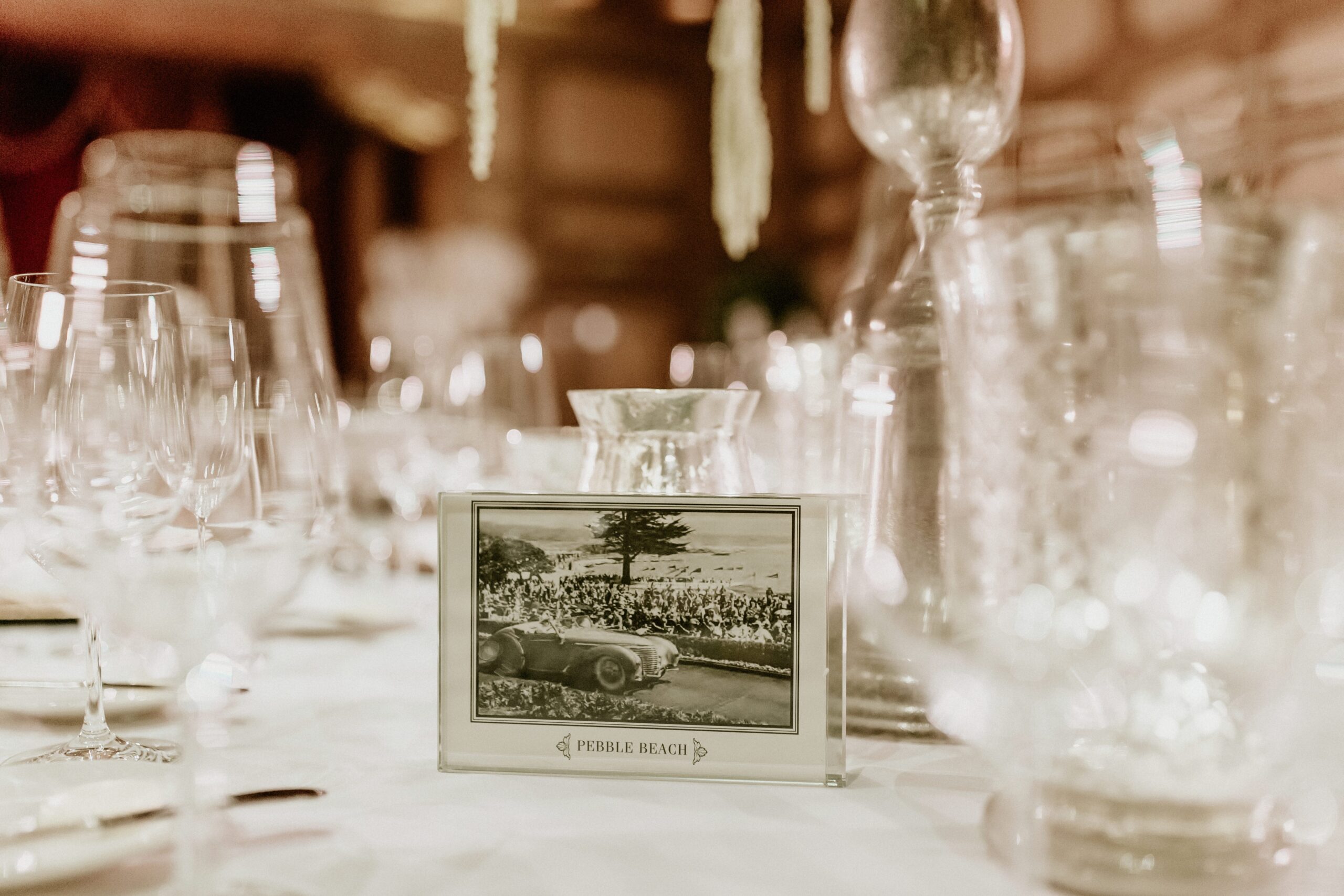 It's the style/vibe we try to apply to everything in our life; it's a part of who we are from design, cars, fashion, music, etc. so we didn't need to decide on a style direction, we just went with what was "us."
Was there an element of culture or destination (local, international, diaspora/immigrant, artistic, multi-generational) at your wedding? Tell us about it.
Family & tradition is very important to us. Gary is Italian, born and raised in Queens, NY, and I was born and raised in Southern California with a cornucopia of distant European ancestry, so while we had very different upbringings from a cultural aspect, we always connected on our love of family tradition. So, we threw a very Manhattan-style wedding at a beautiful San Diego hotel, The Fairmont Grand Del Mar, and incorporated elements that spoke to both our heritage.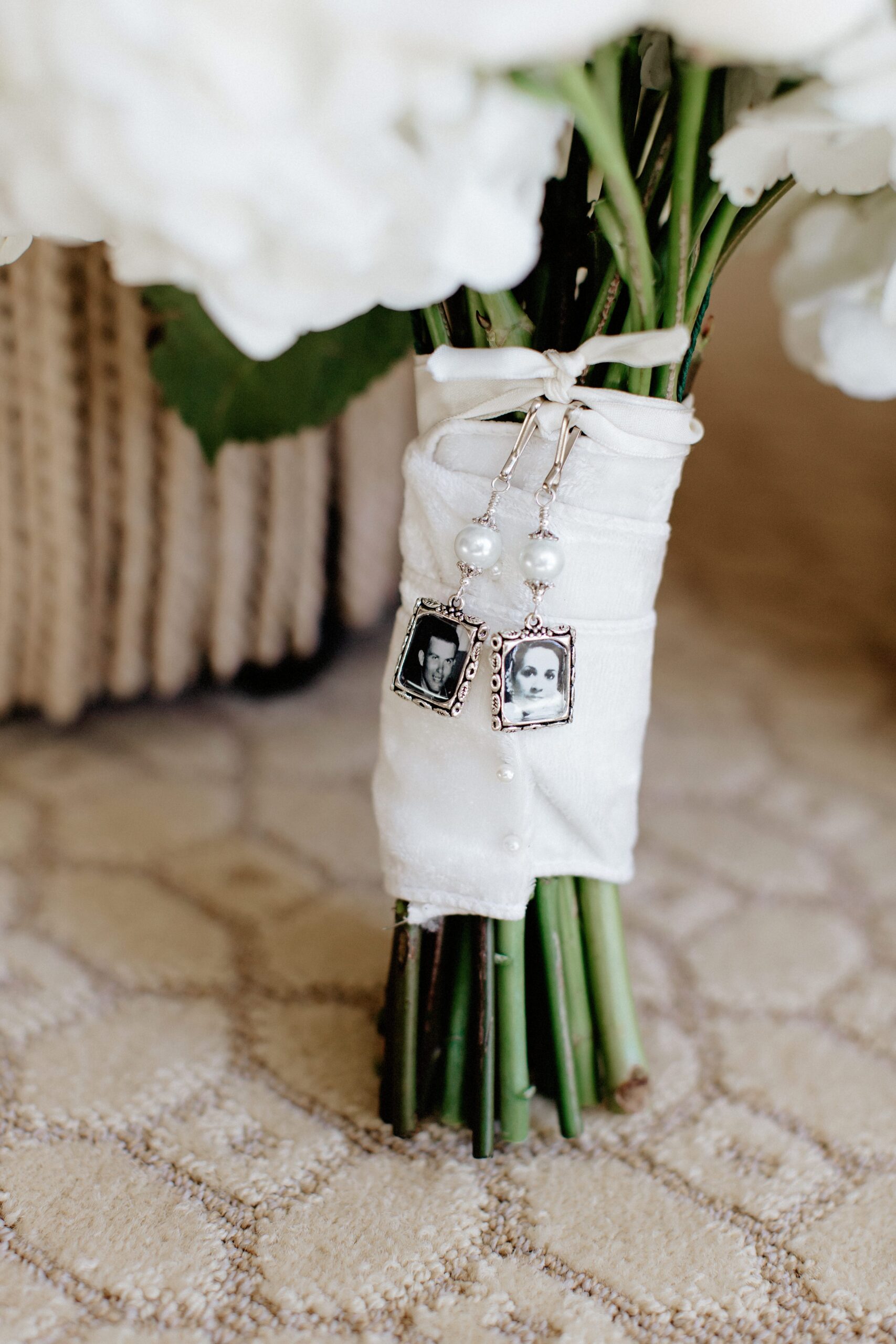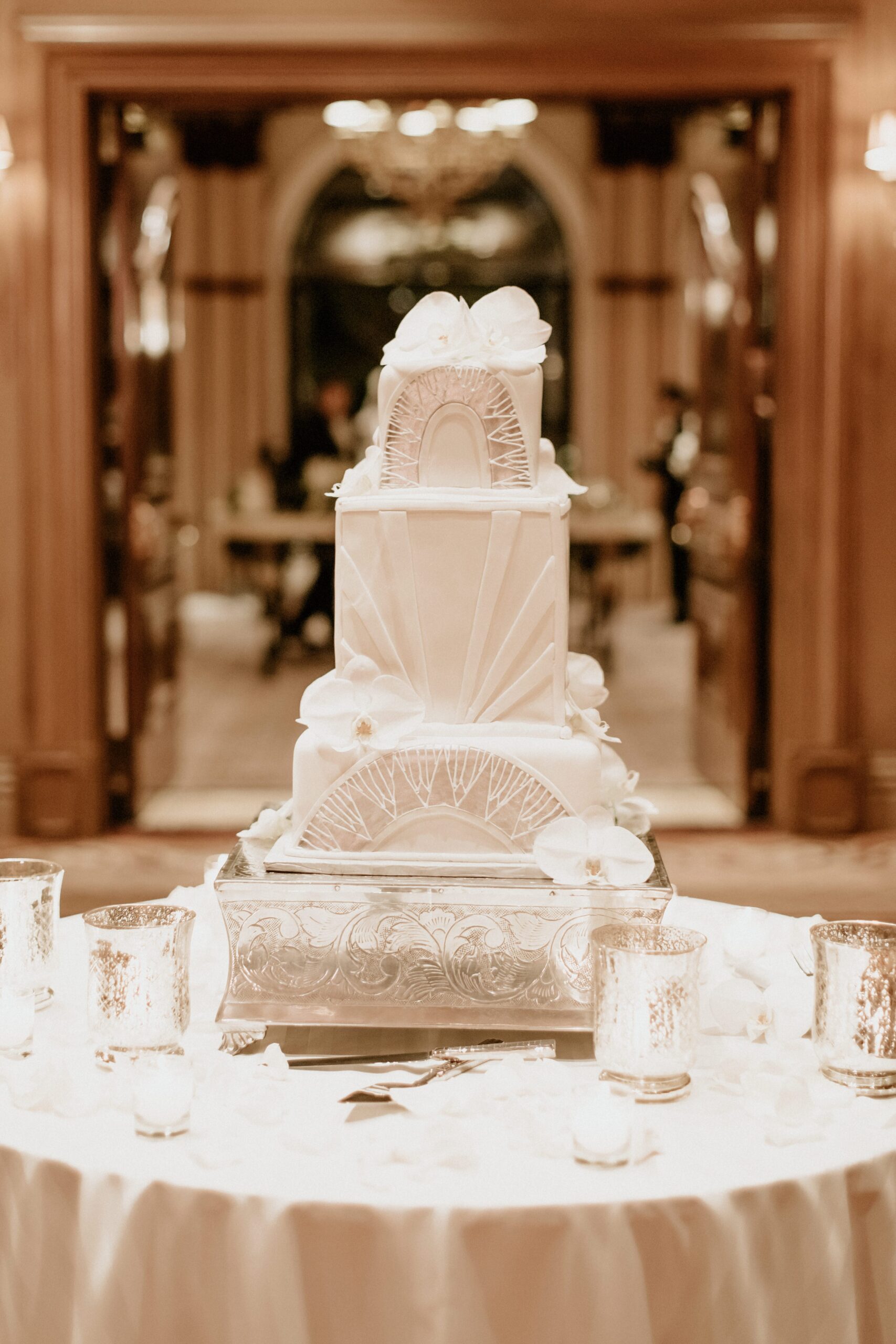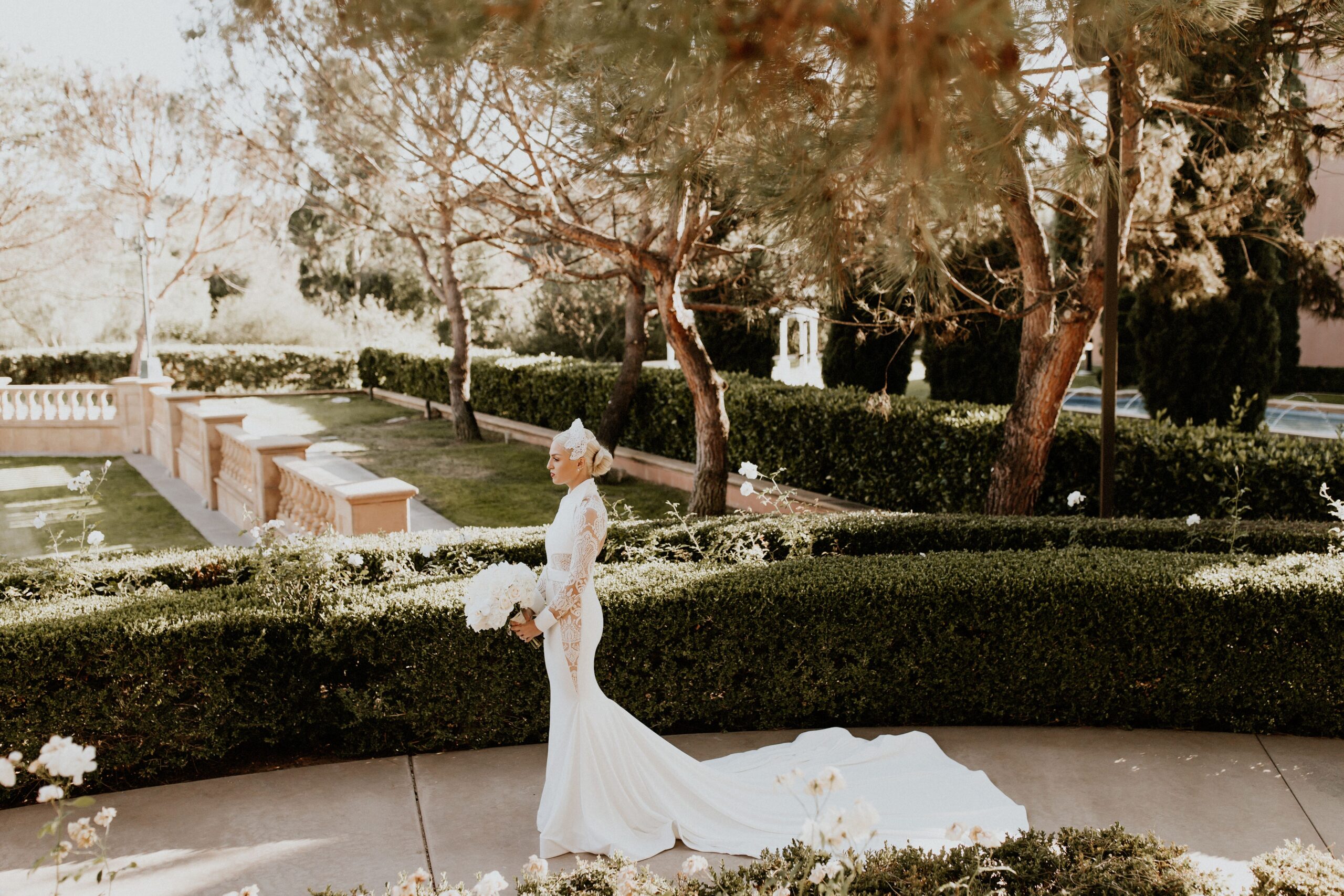 Is there any specific moment(s) or element that stands out to you from the wedding?
I really loved our ceremony. It was held in a beautiful building on the hotel property that looked like an old Italian chapel. It was very traditional and beautiful, but light and entertaining. I will never forget the feeling of walking down the aisle with my dad watching Gary's face as I approached him. I also loved our abundance of personal touches.
Tell us about a few of your favorite decor or design elements?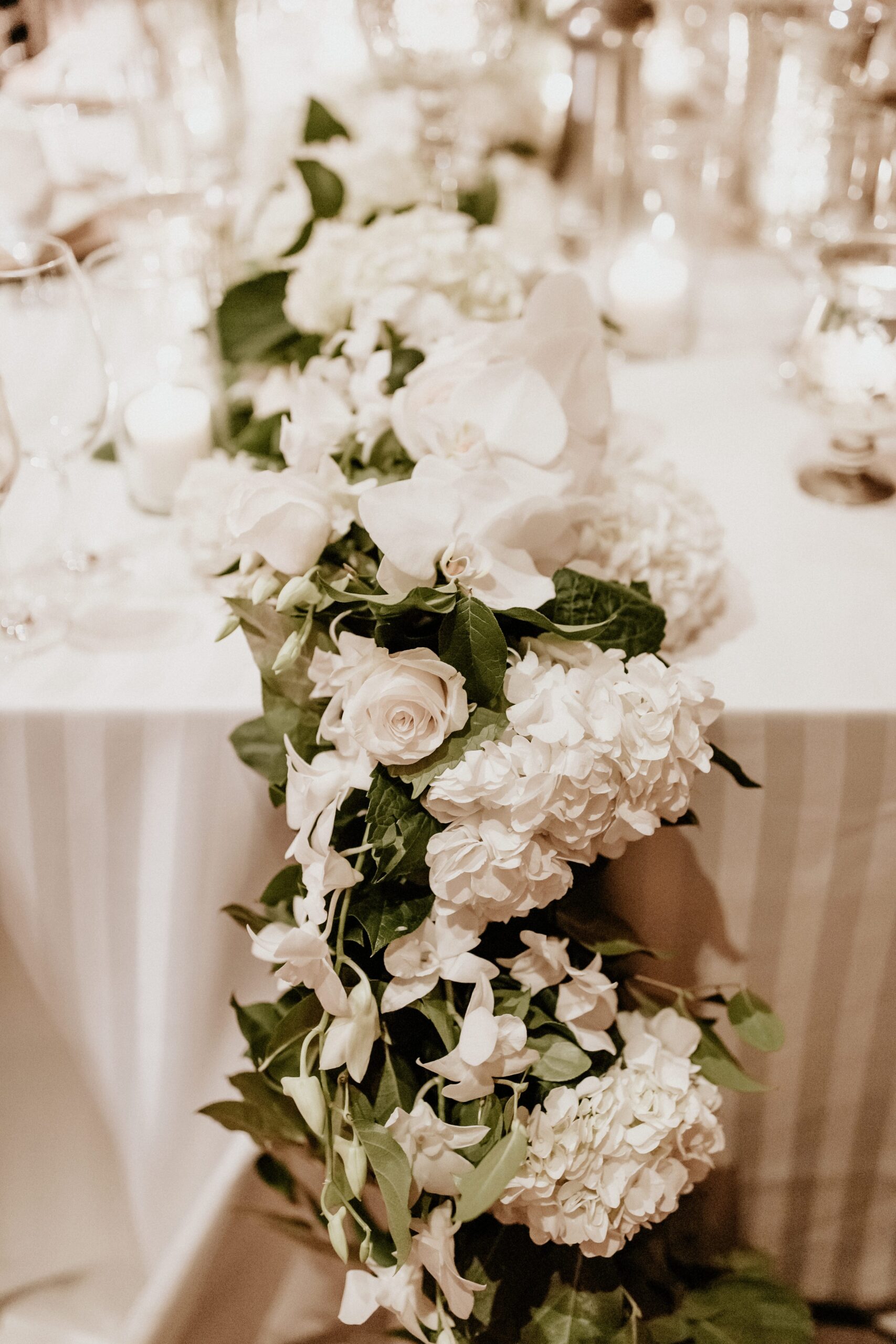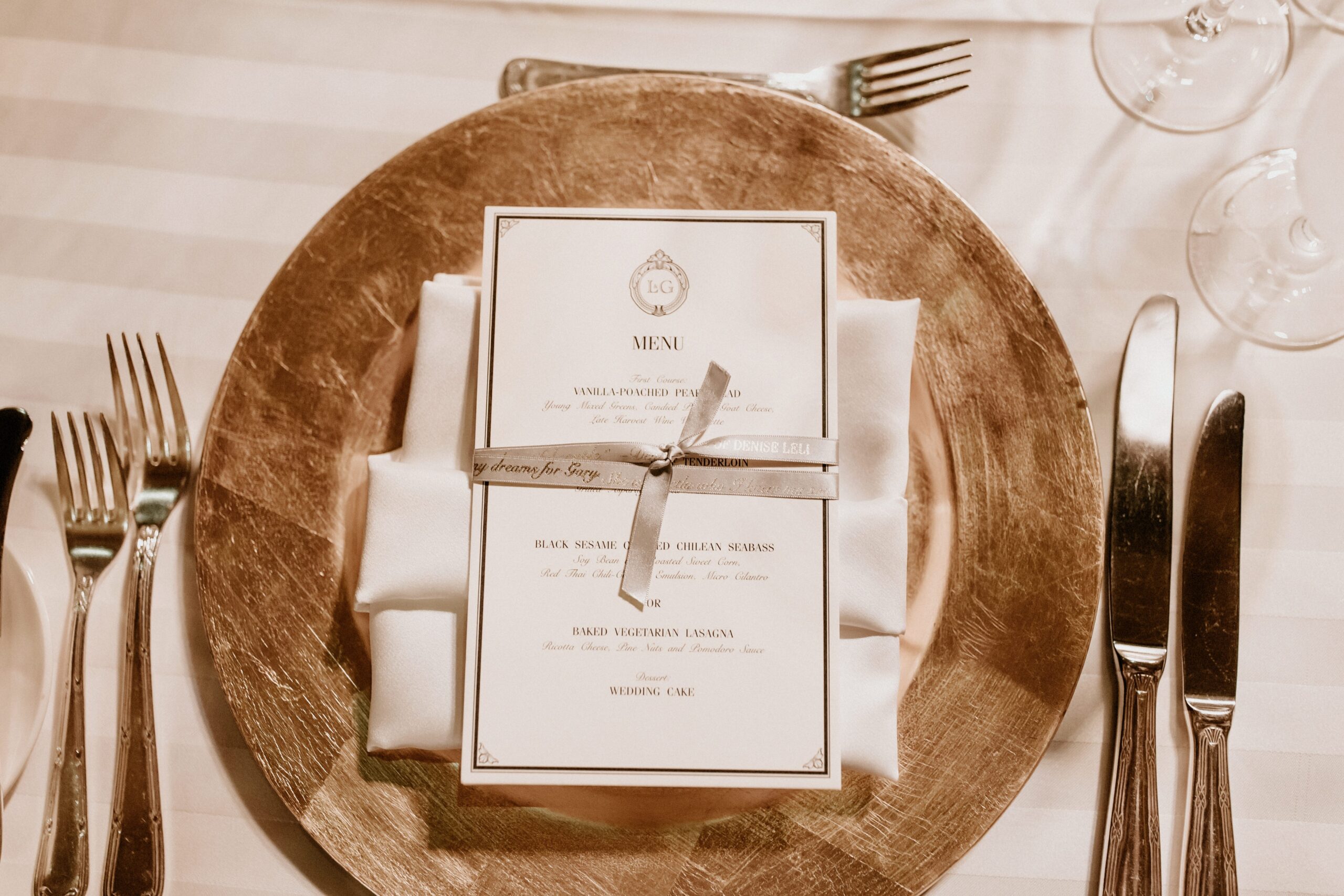 Our floral design for the reception was pretty spectacular. We did all white flowers in tall pewter vases and mixed those with greenery arrangements, so it felt more classic and romantic than overly glam. The best element though, was randomly placed 8-foot white manzanita trees with hanging orchids and hanging tea lights throughout the room. And the excessive candlelight on all the tables was very important to me. I asked our floral designer to use as many candles as the fire department would allow, and then add a few more, and she delivered!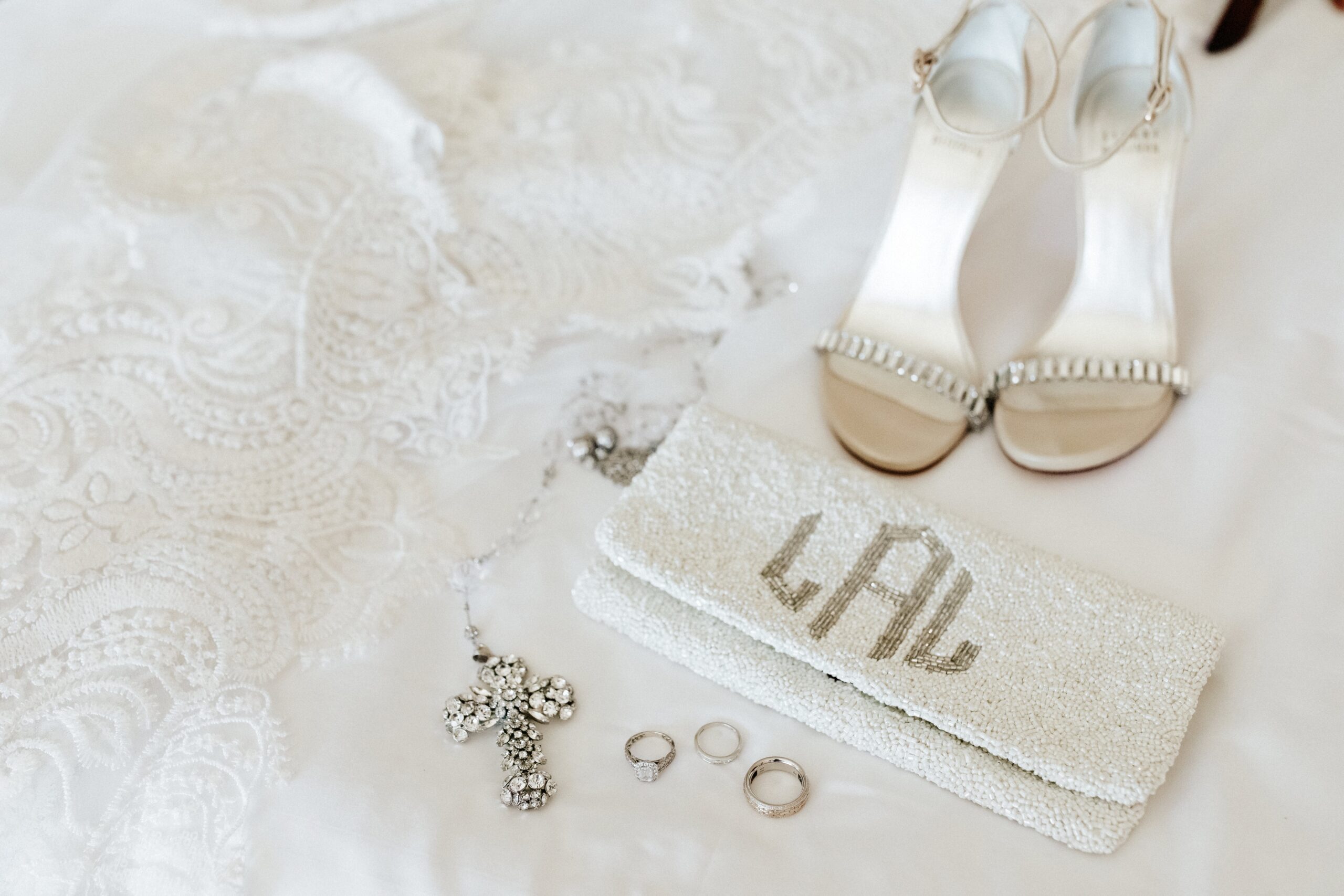 Were there any specific "wedding heroes" among friends and family that went above and beyond or saved the day in some way?
My sister in law runs a bridal accessory business in New York, and even though she was in New York and I was in California during the planning, she came to my rescue in a lot of ways. She made my veil, which was breathtaking, but also made a bridal belt out of my dress fabric at the eleventh hour, and it came out exactly as I had envisioned. She spearheaded planning a beautiful shower from across the country, and the day-of was a tremendous help. My mom was also a huge part of the planning process and took on a lot of "jobs" the day-of. Our wedding officiant is one of my very close friends, who has also been my hairdresser for over ten years, so she did my hair (perfectly), officiated our wedding, and then partied with us all night. A real superwoman.
How did your guests respond to your wedding experience from Invites to the farewell? What was the guest experience like? Share any quotes or comments you may have received.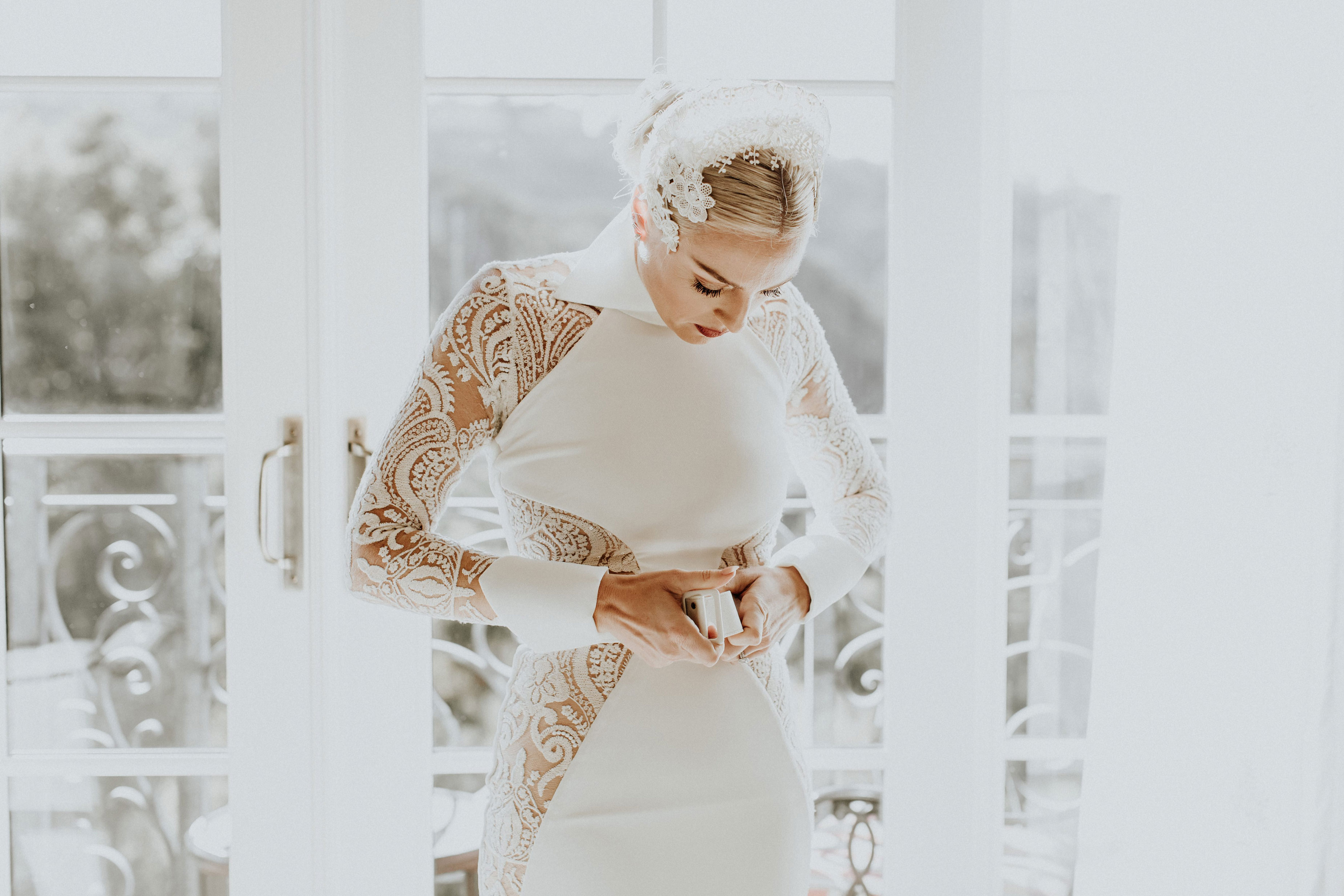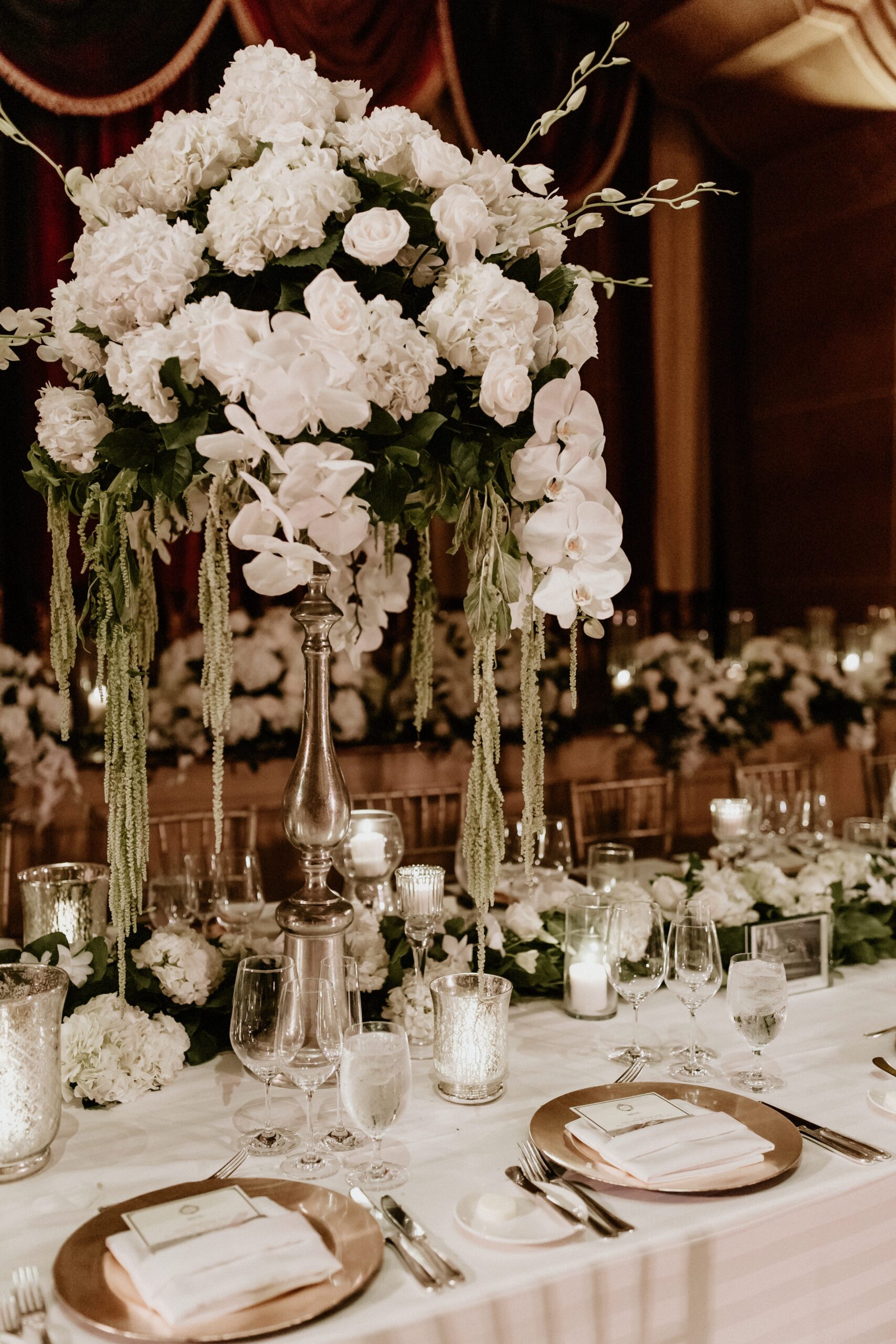 One thing I think people appreciated, which was important to me when choosing a venue was that everything was in the same spot. Our ceremony, cocktail hour, reception, and after-party were all on the premises, so it made for a very convenient party. No one had to commute throughout the day, and it added to the enjoyment of the event. Most of the comments over the weeks following was how much love everyone felt from start to finish. We lost my husband's mother to a rough battle with cancer six months before the wedding, so it was a very bittersweet and emotional day, which I think added to the togetherness everyone felt. We made it a point to include her memory in so many elements of the day. Other comments were how much people loved the invitations, the food, the cocktail hour, and our cigar bar.
The Dream Team
Credits
Invitations & Stationery: @atelierazure | www.helloazure.com
Bridal Party Hair: Salon Bordeaux salonbordeauxsd.com/. | @salonbordeaux/
Bride Make Up: Tonya Brewer @thetonyabrewer
Bridal Party Make Up: Lindsay Ann @lindsayannmua
Flowers: Karen Mallory http://www.fromthegardenevents.com/
Dress: Ryan & Walter @ryanandwalter
Bridal Accessories (Veil & Headpieces): Christie Lauren @christielaurenheadpieces
Photography: Lauren Scotti @laurenscotti
Cinematography: Andrew Abajian @andrewjabajian
Venue: Grand Del Mar @fairmontgranddelmar
Music/Lighting: Vario Weddings @varioweddings
Linens: Abbey Party Rentals @abbeypartyrents
Officiant/Bride's Hair: Laura Rice @hellolauraprice
Cigar Bar: Gran Havana @granhavana
Furniture: Wonder Event @wonder.eventrentals