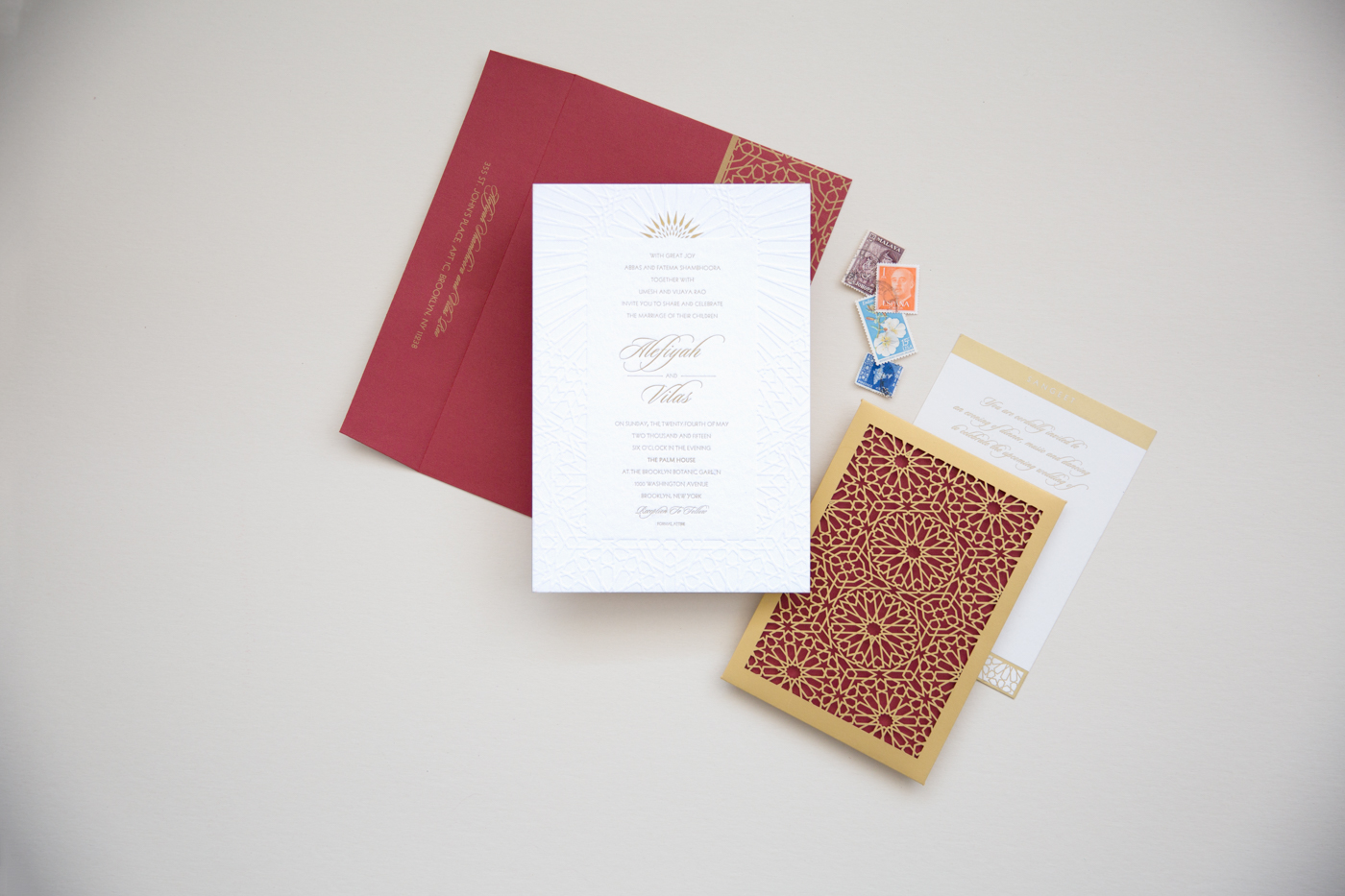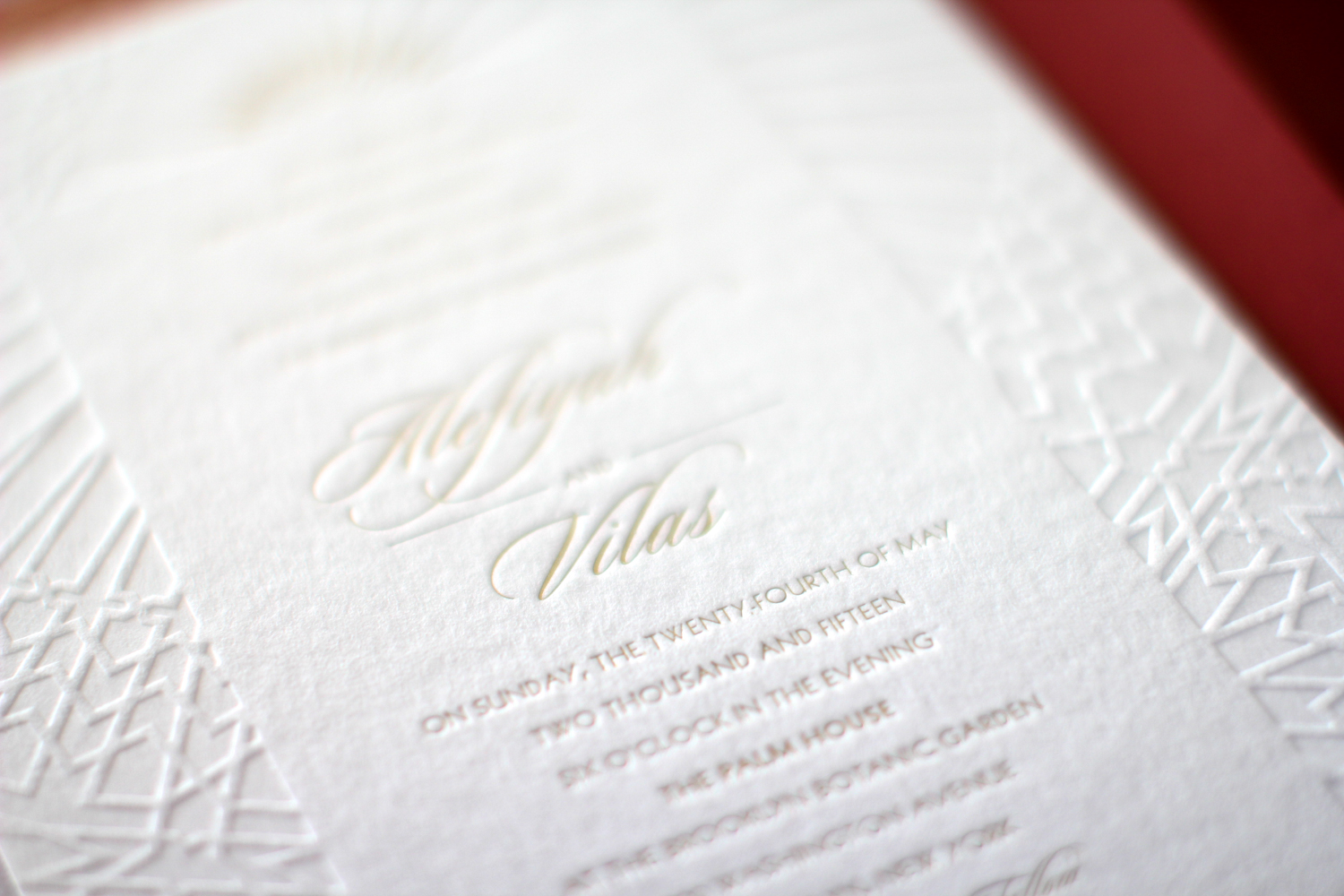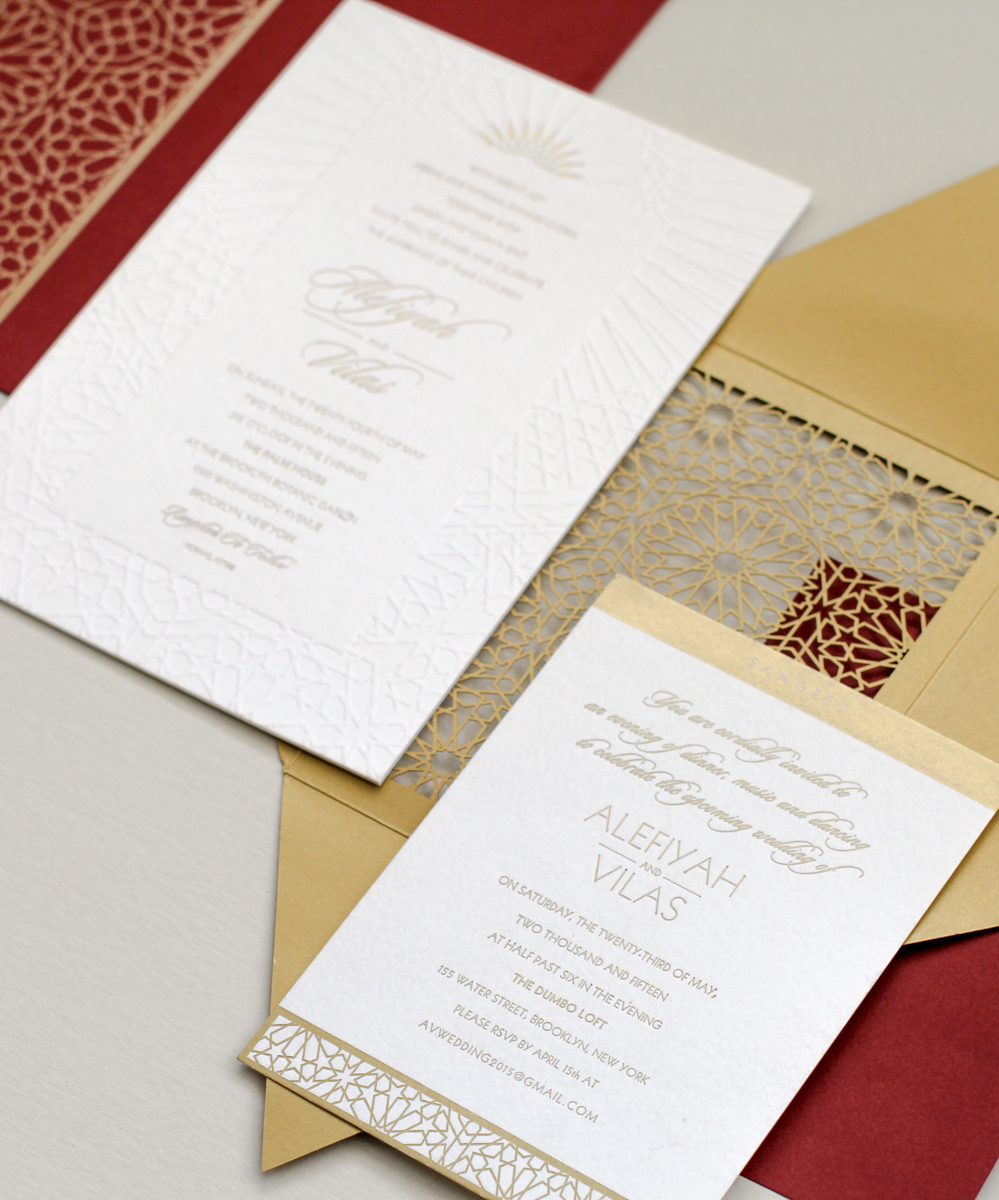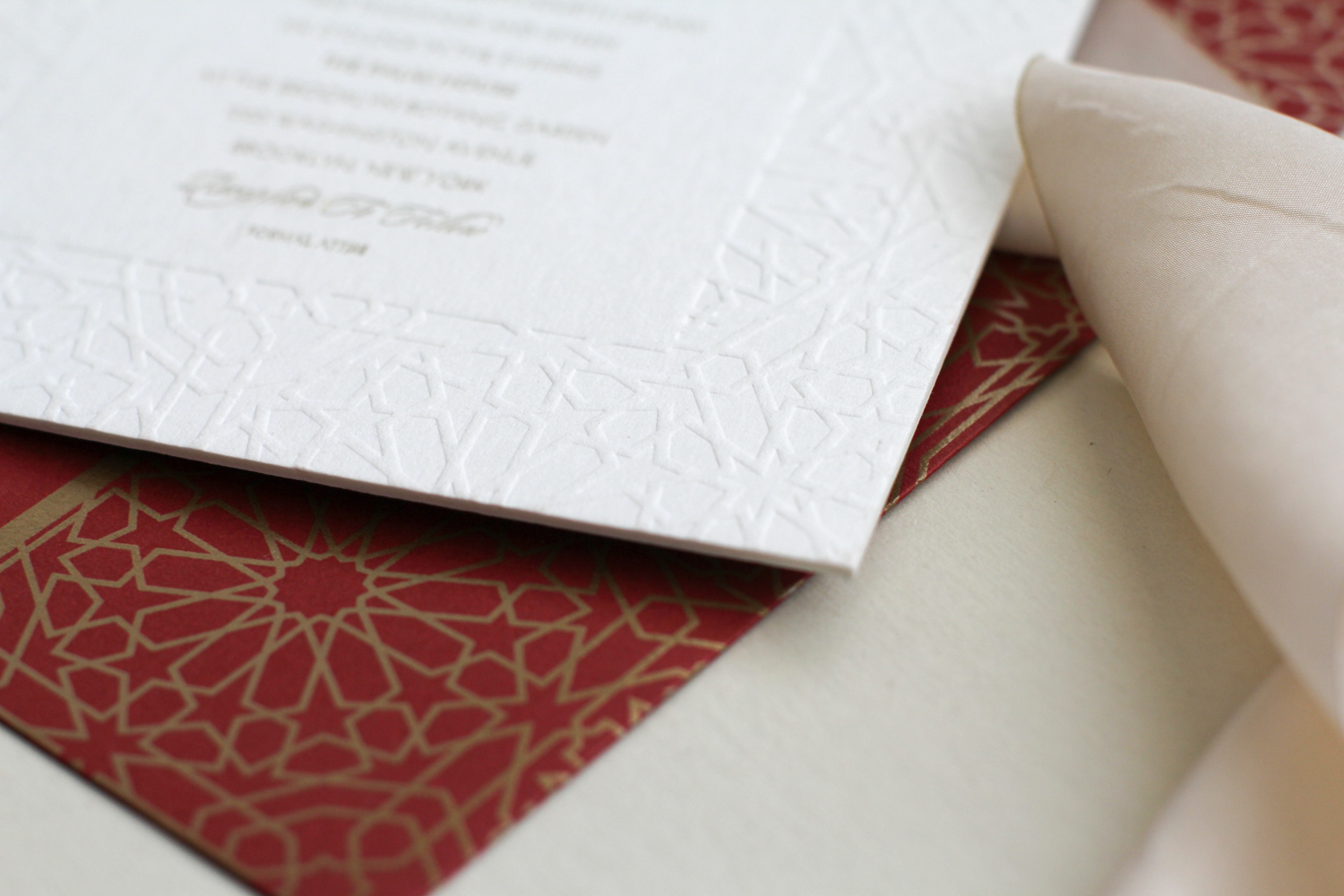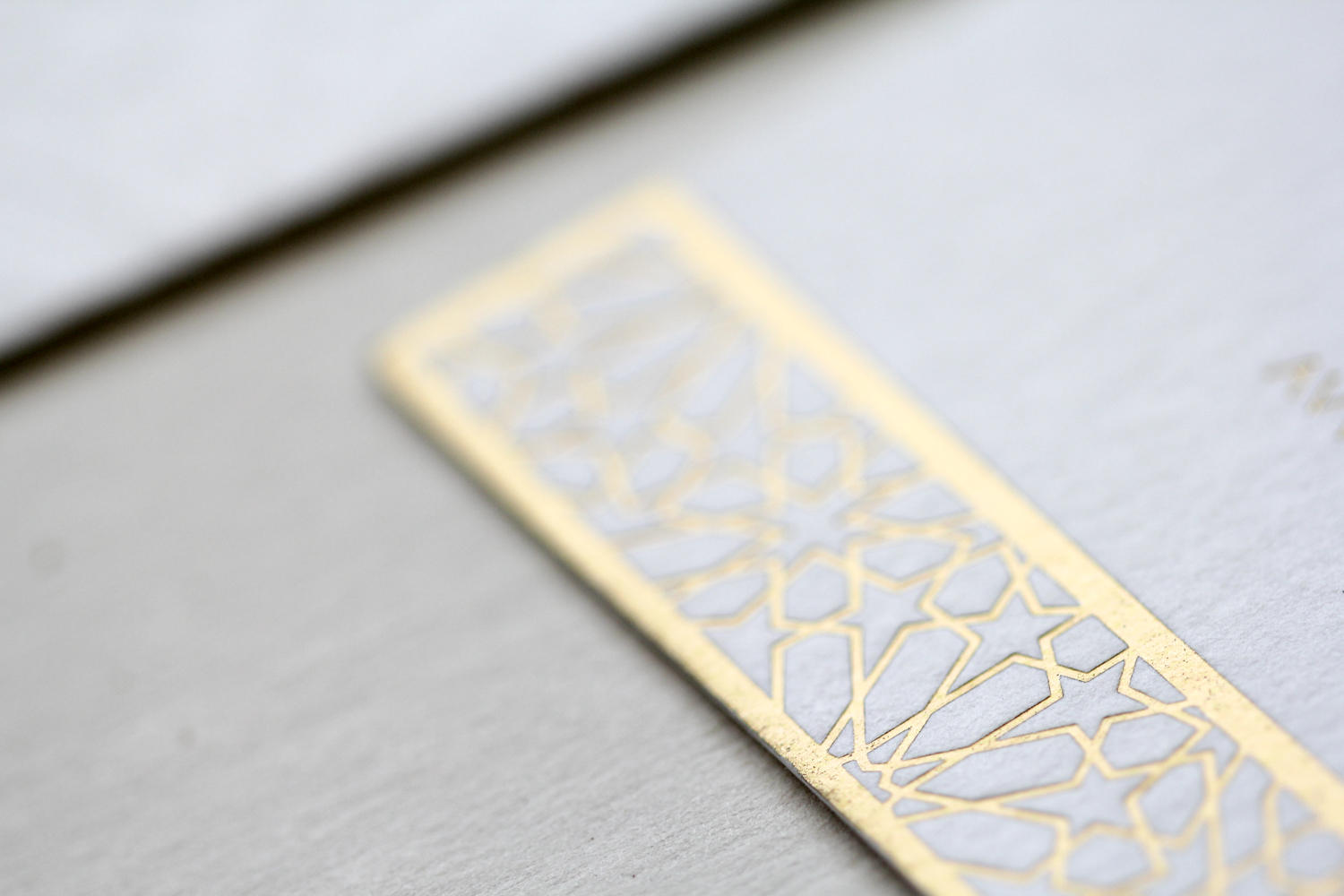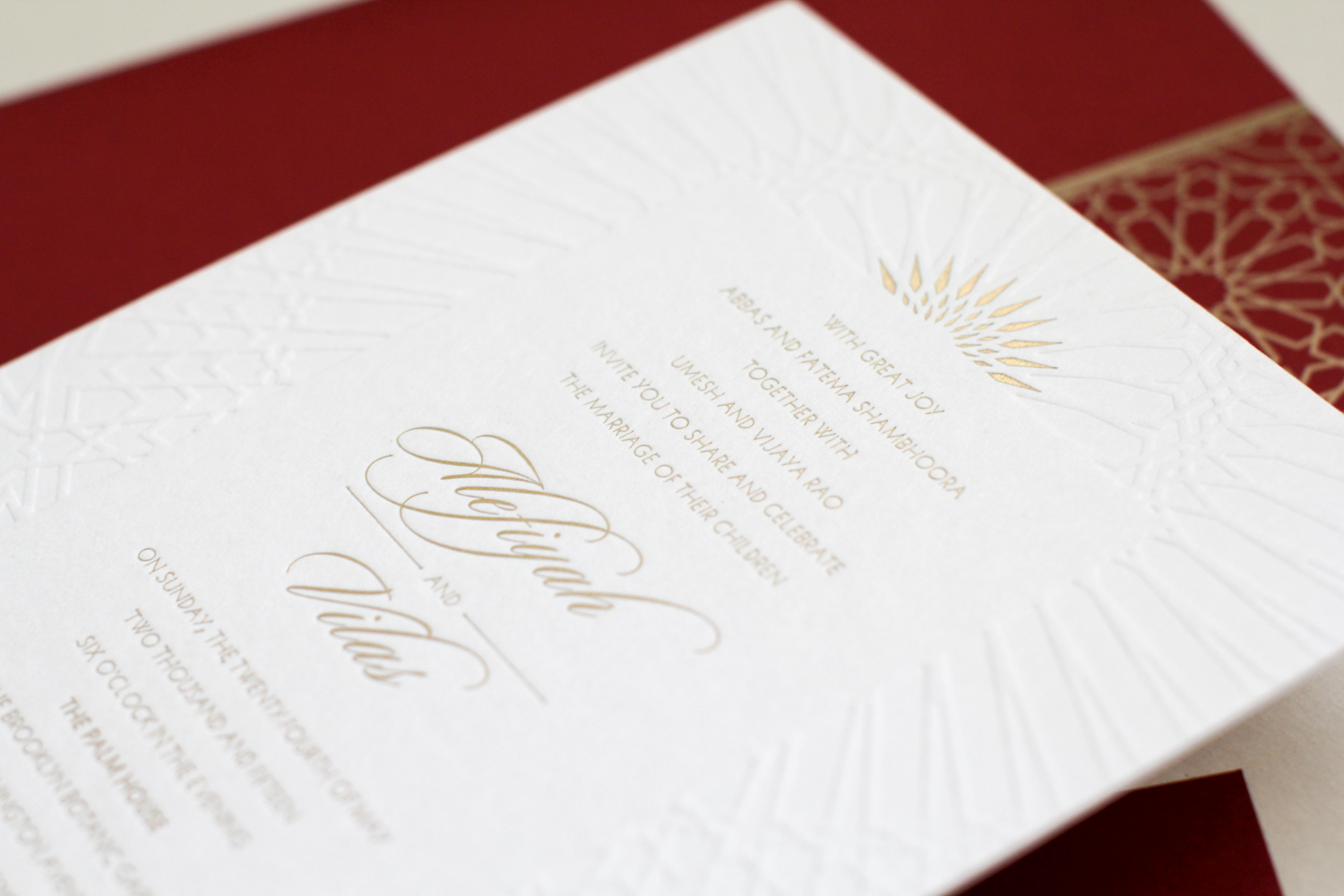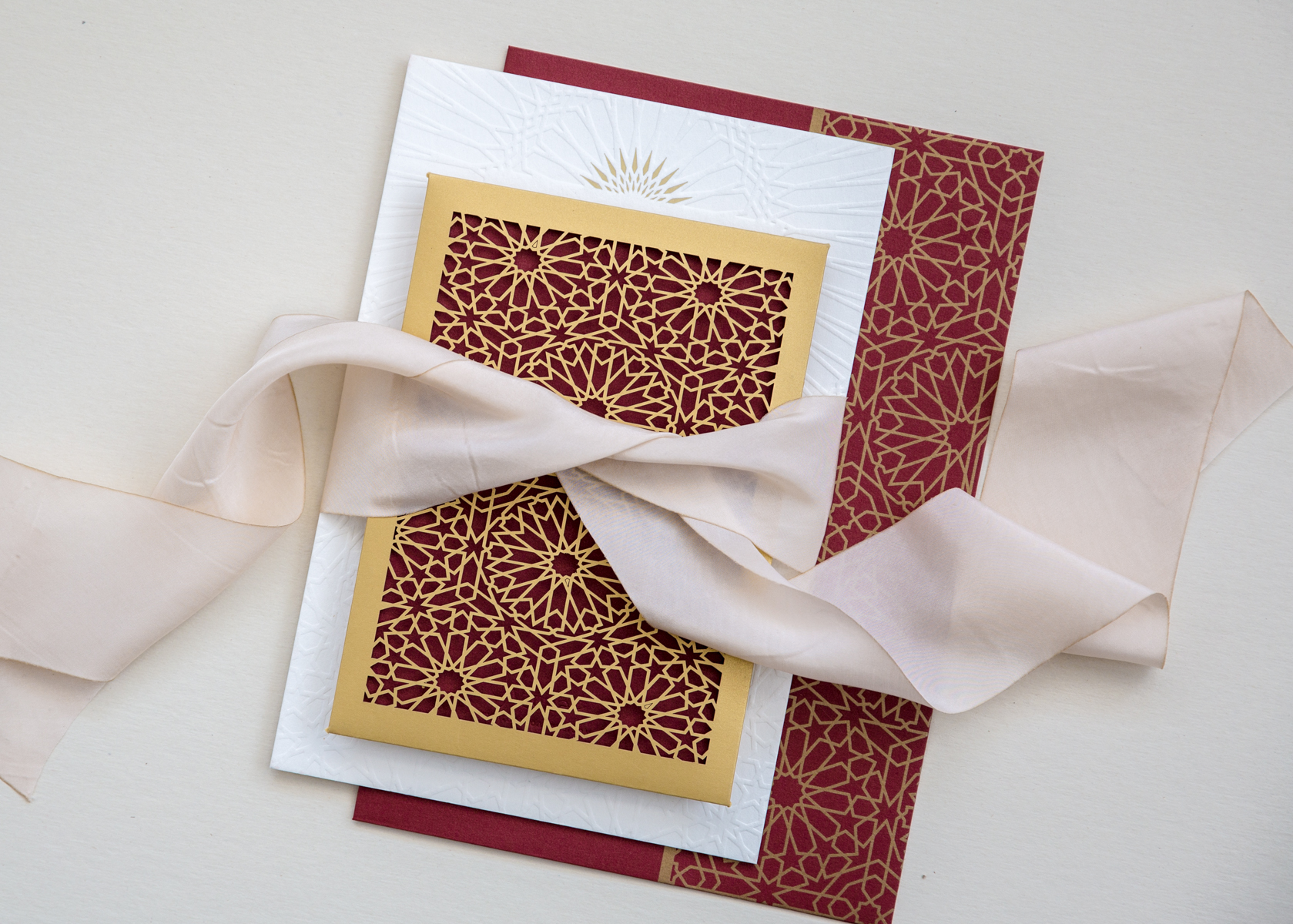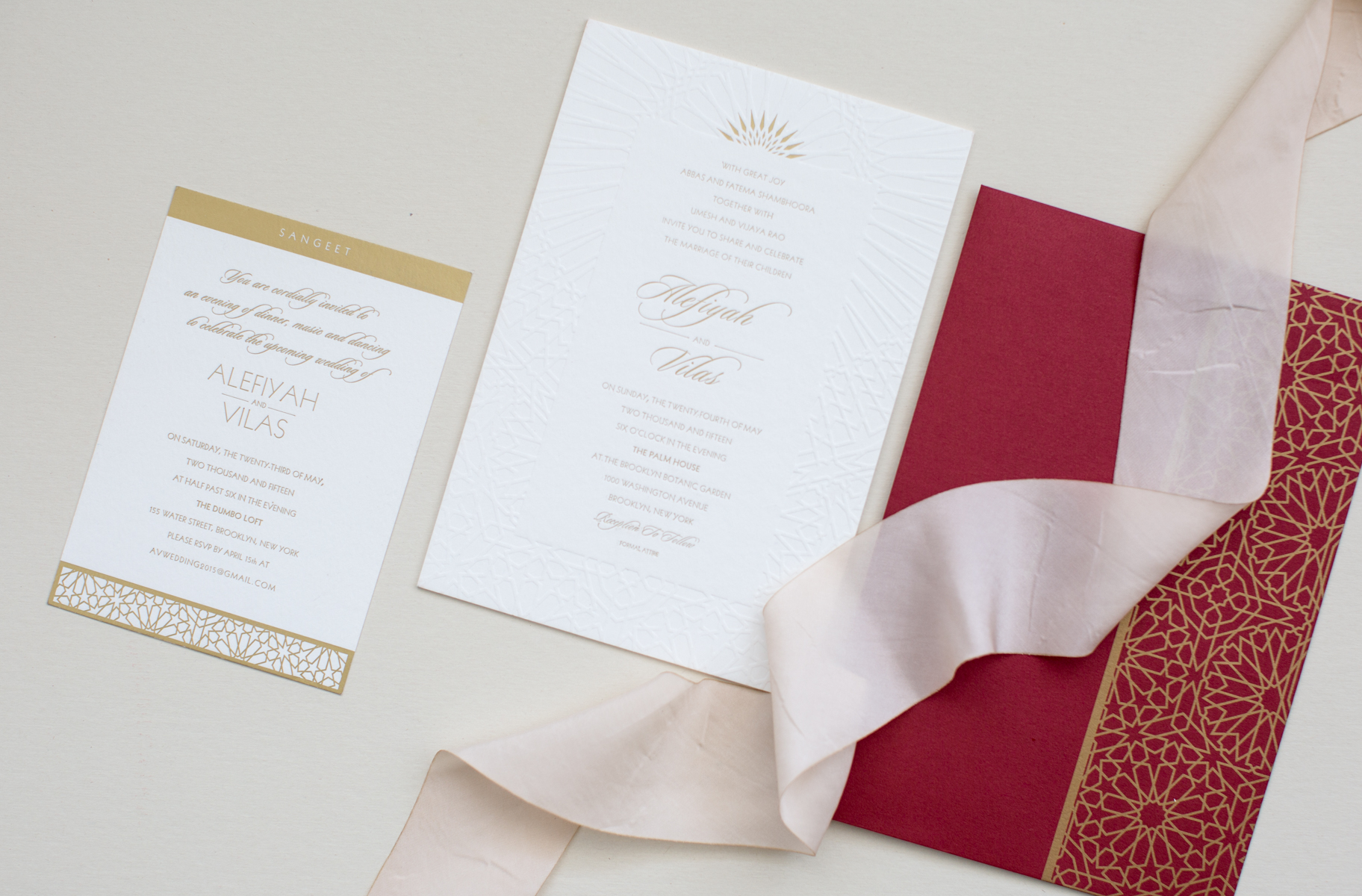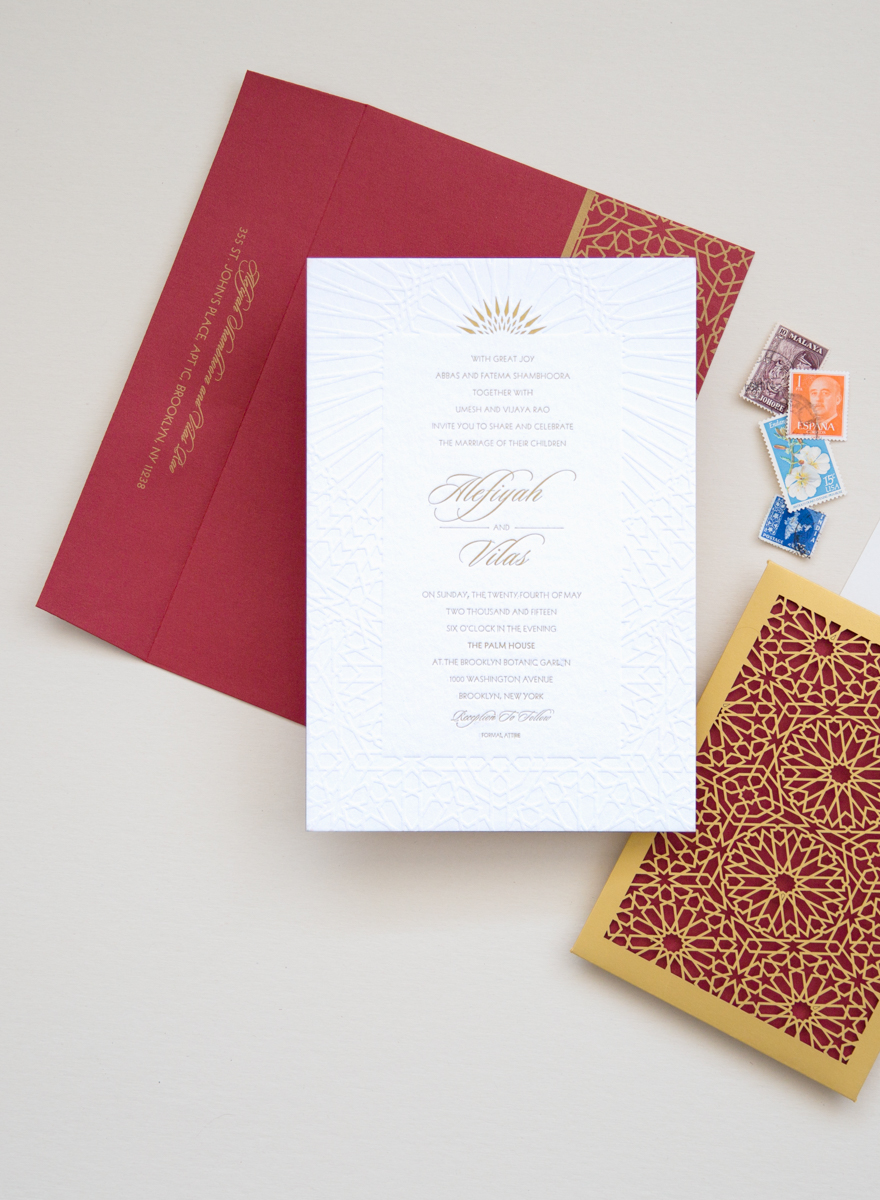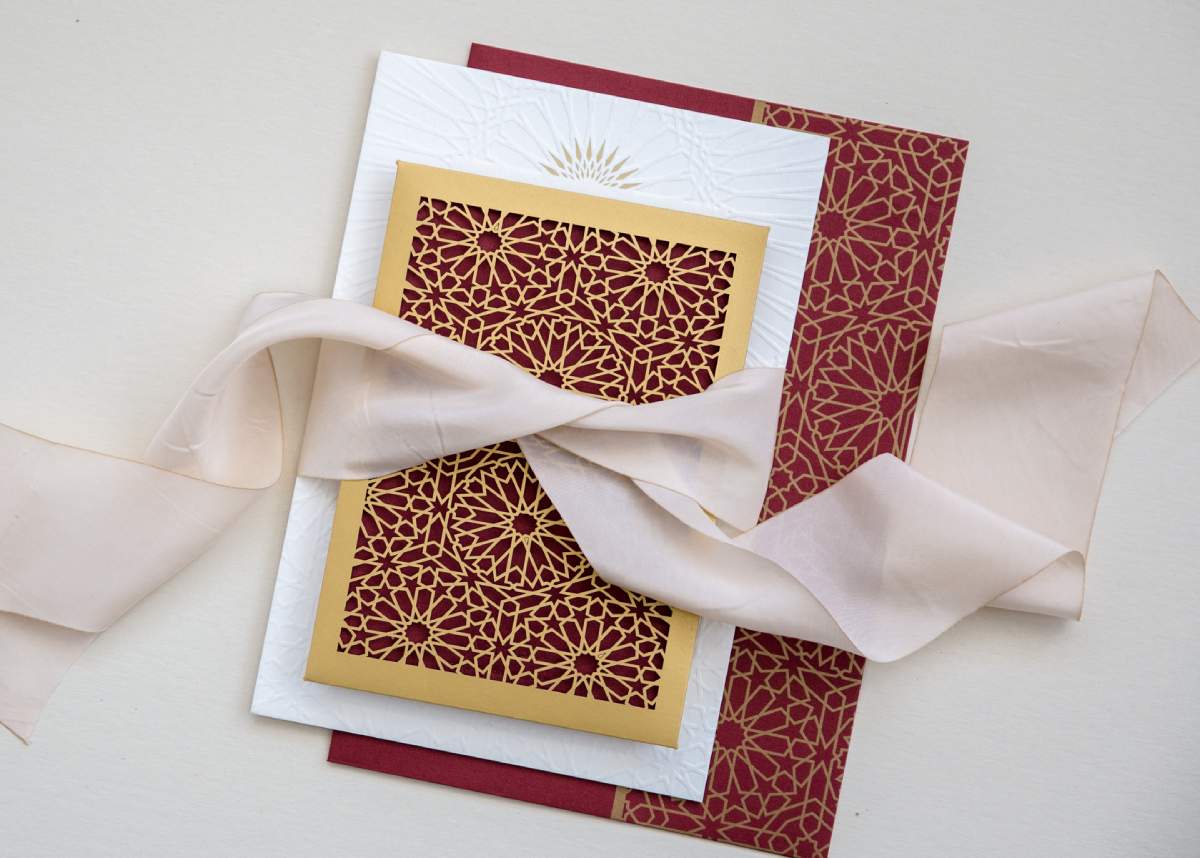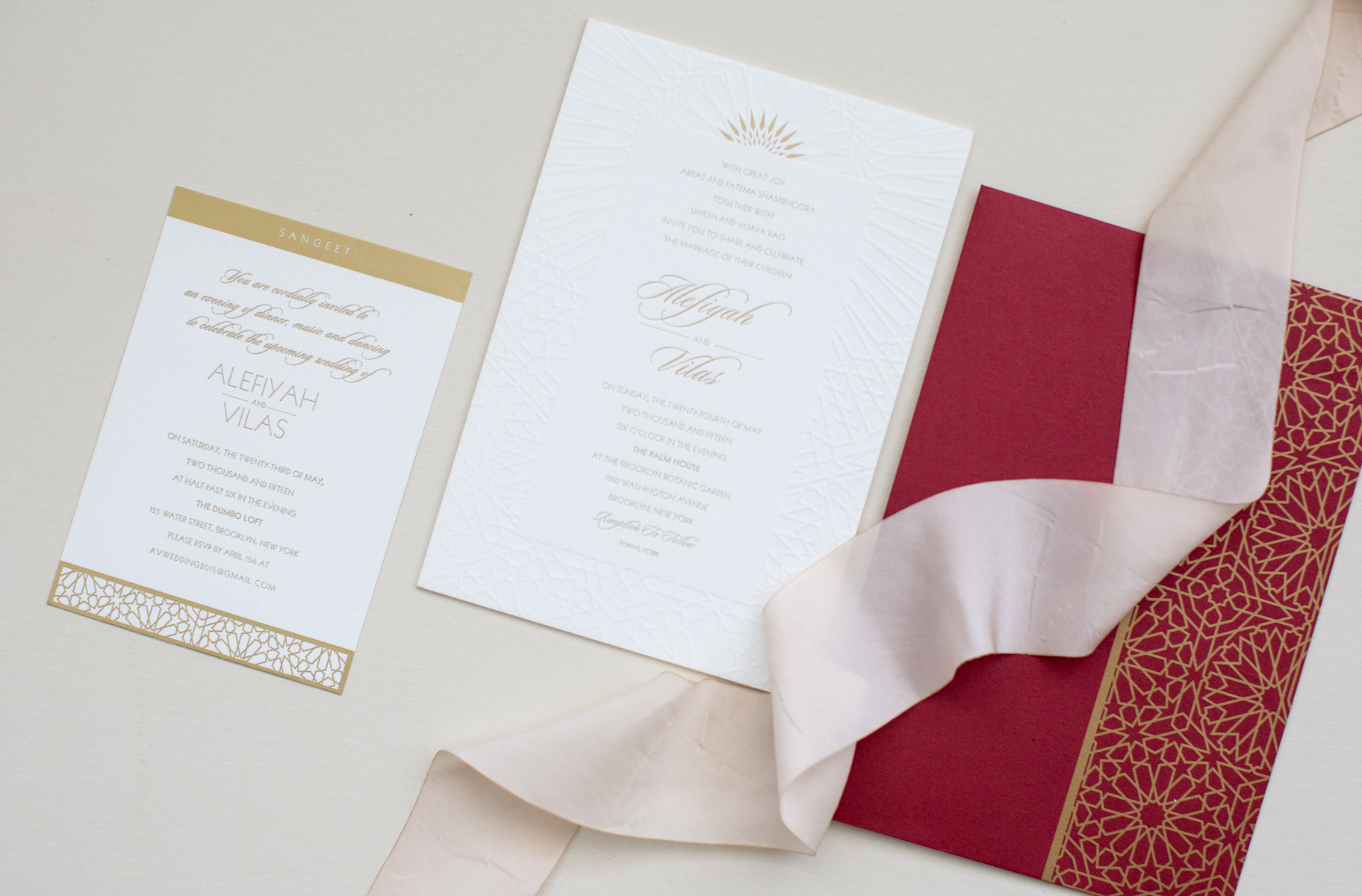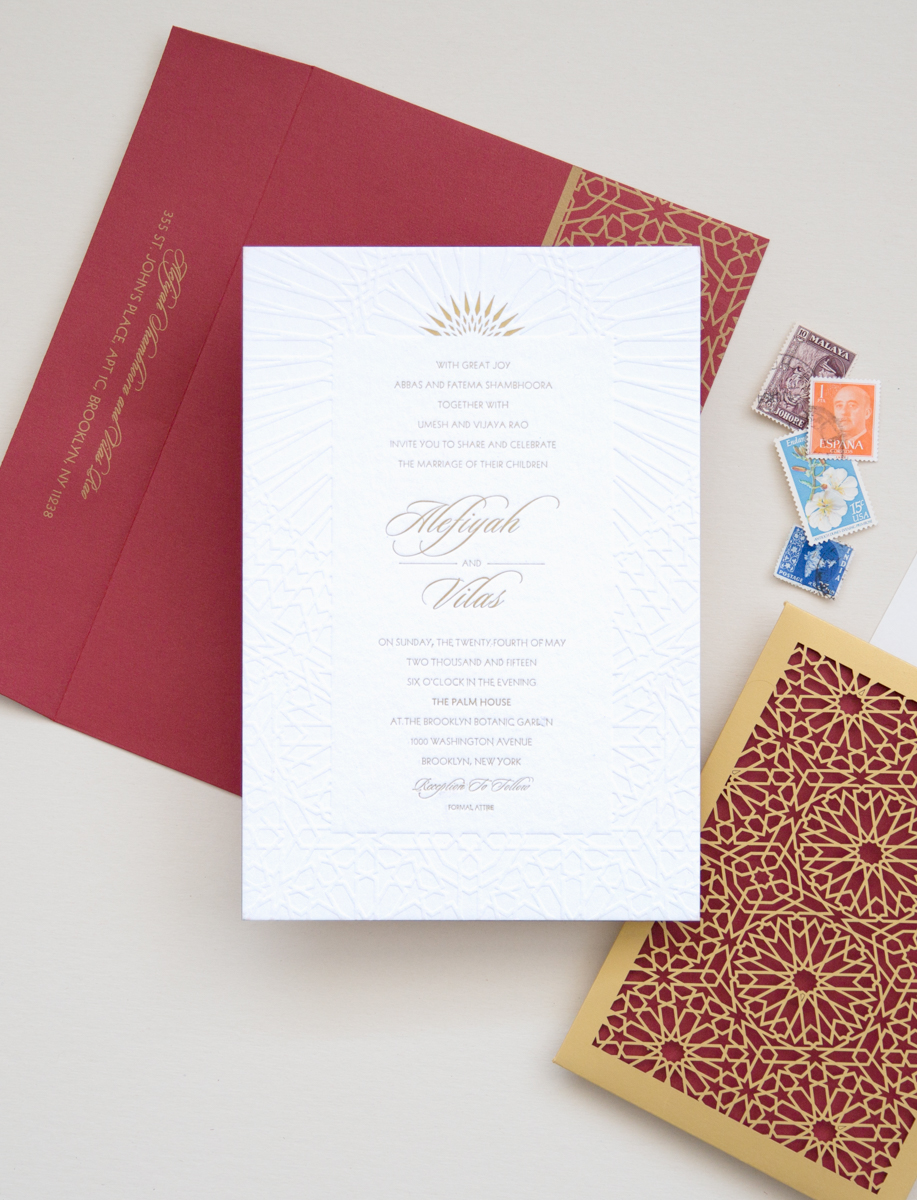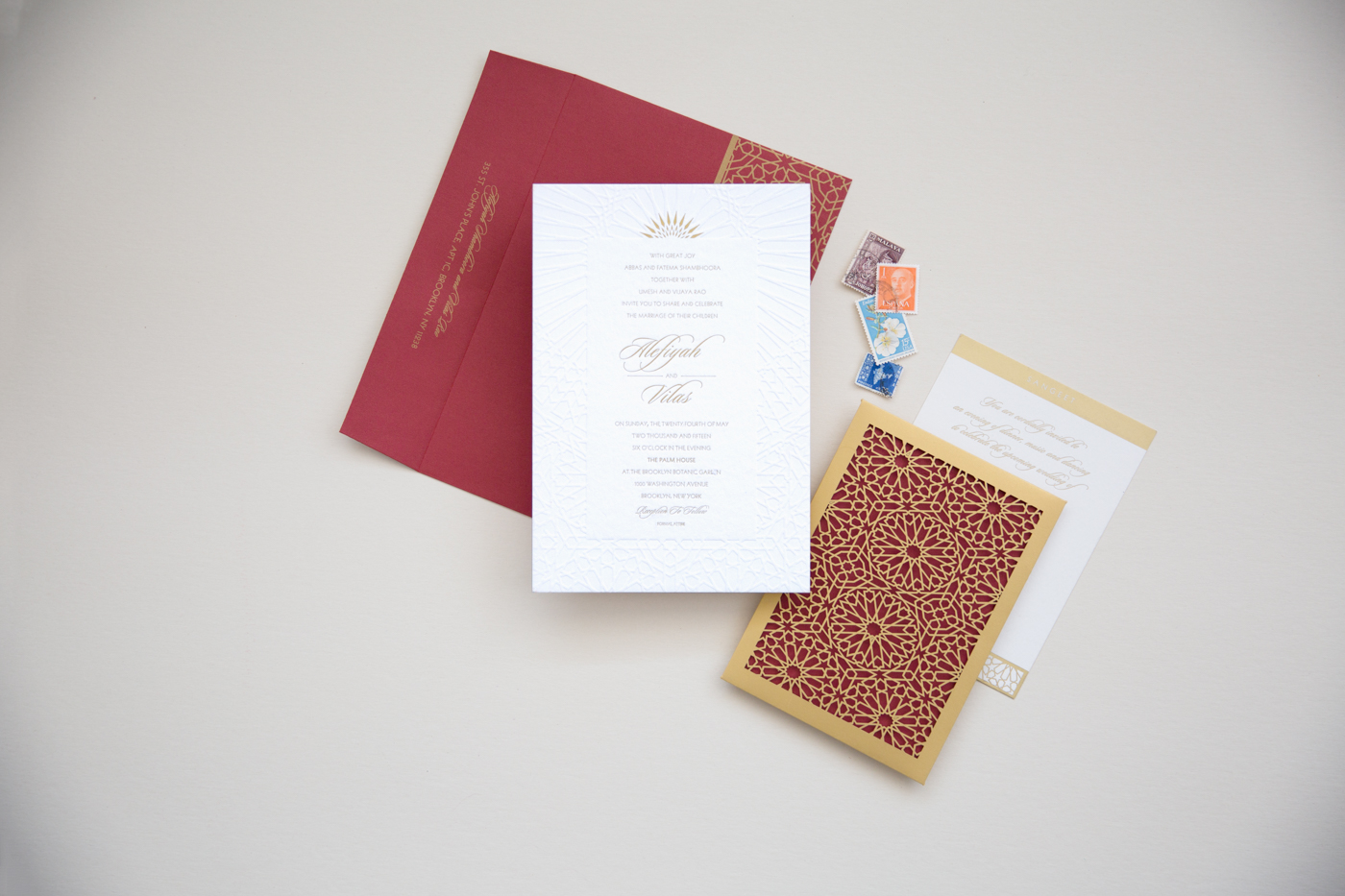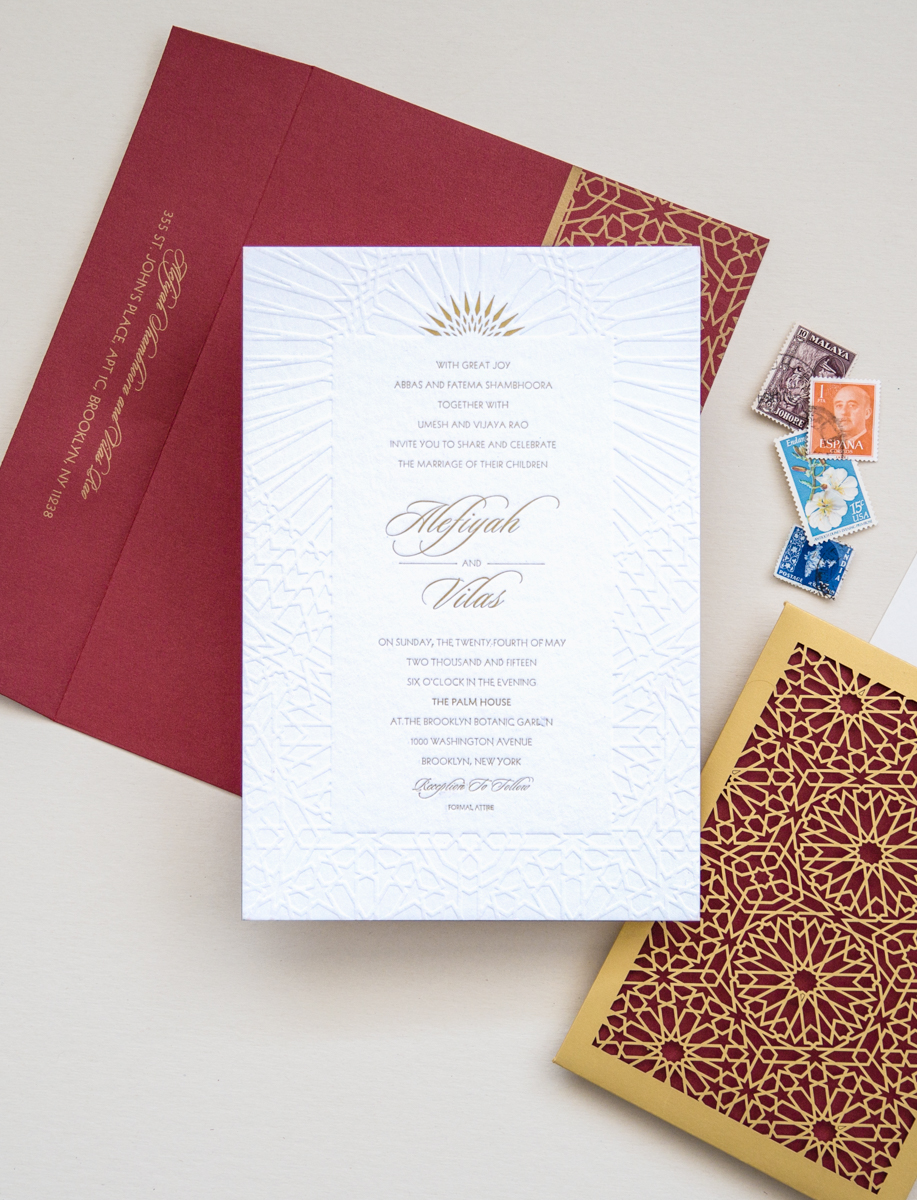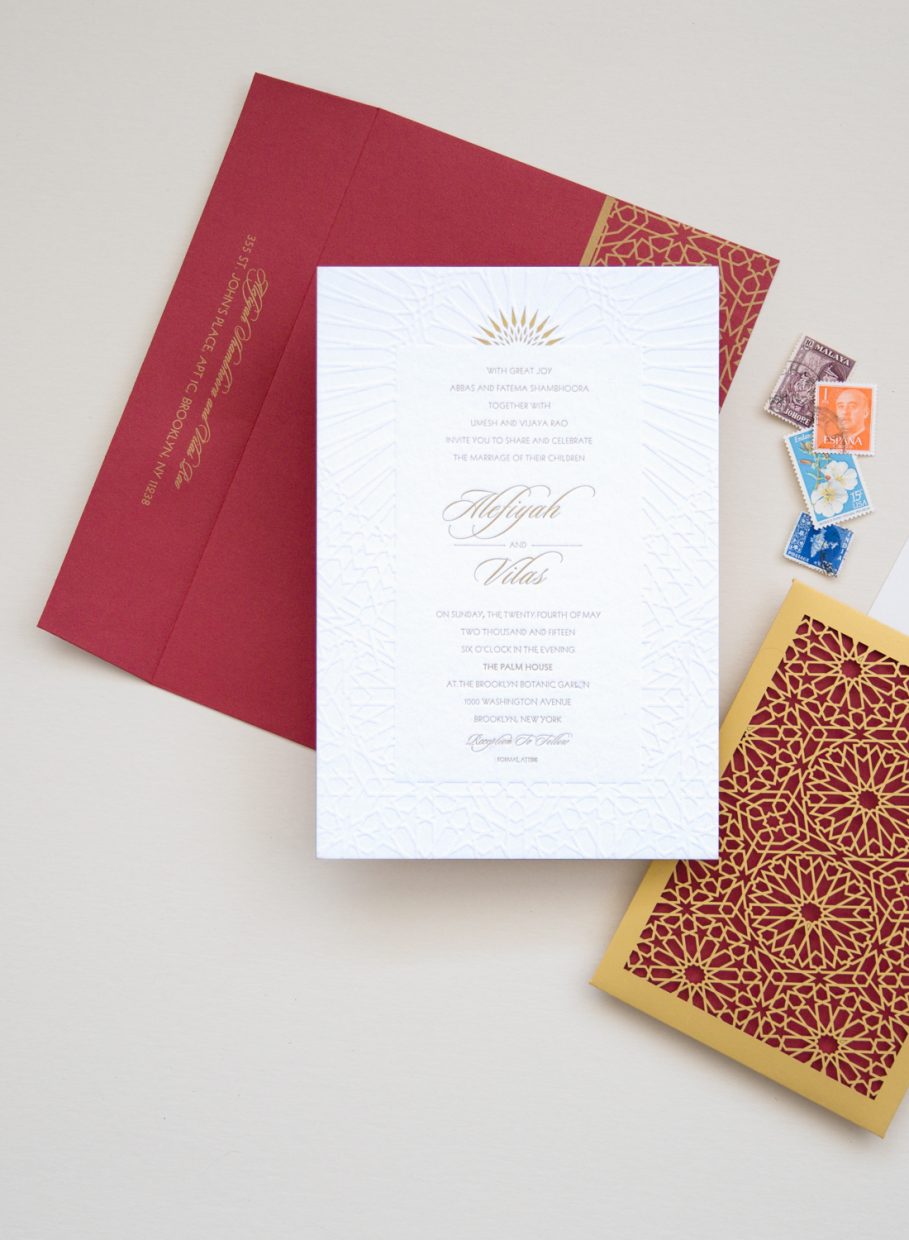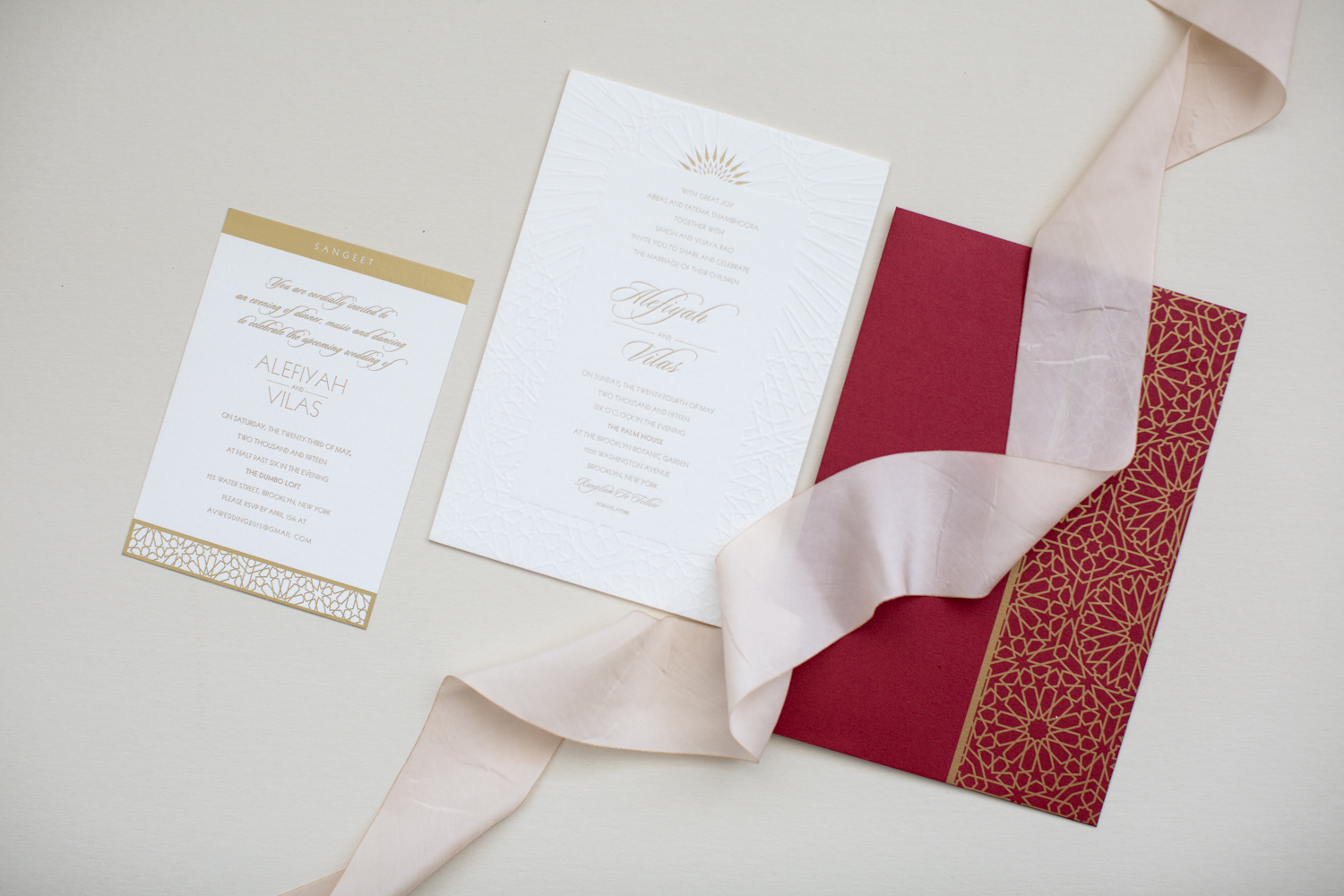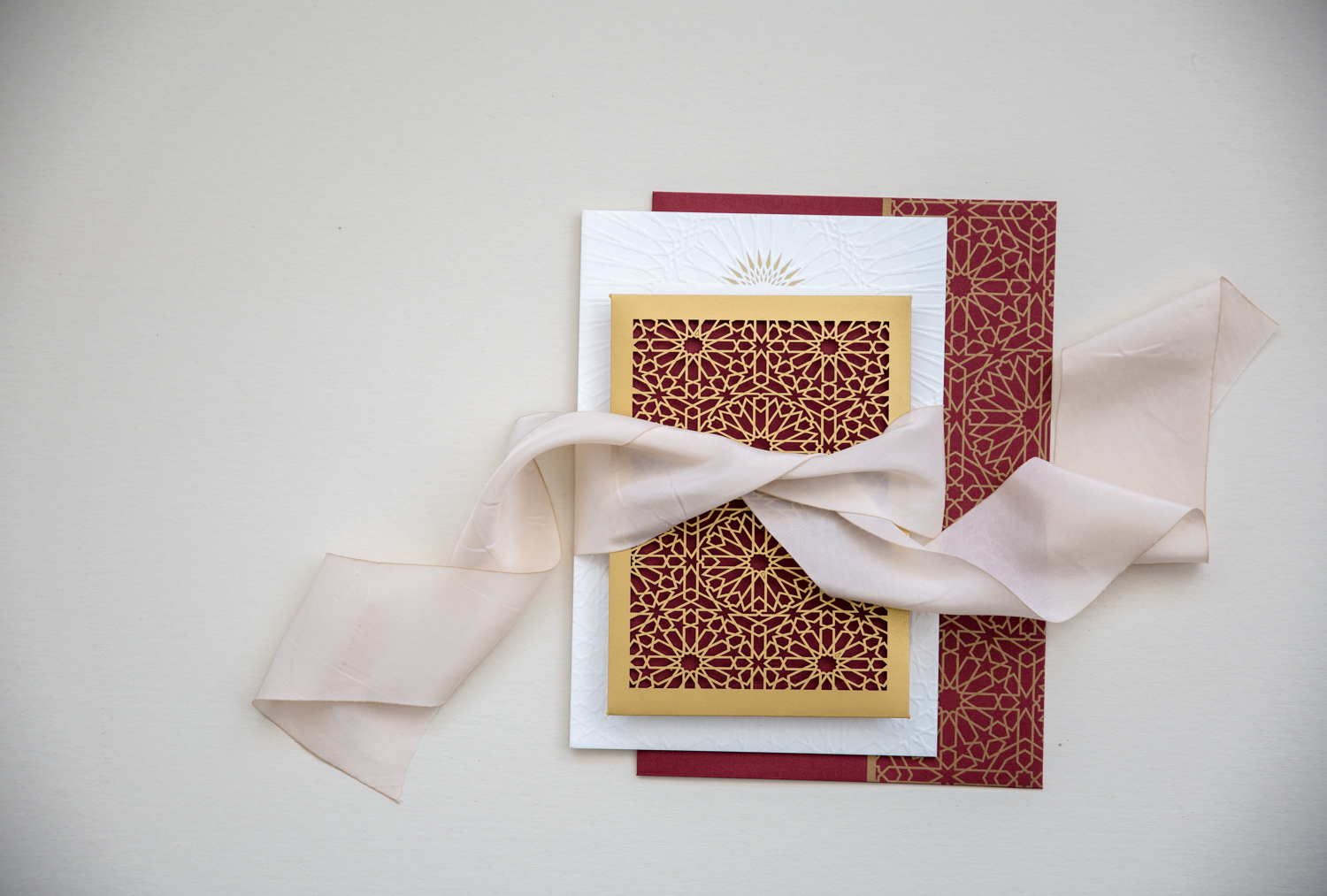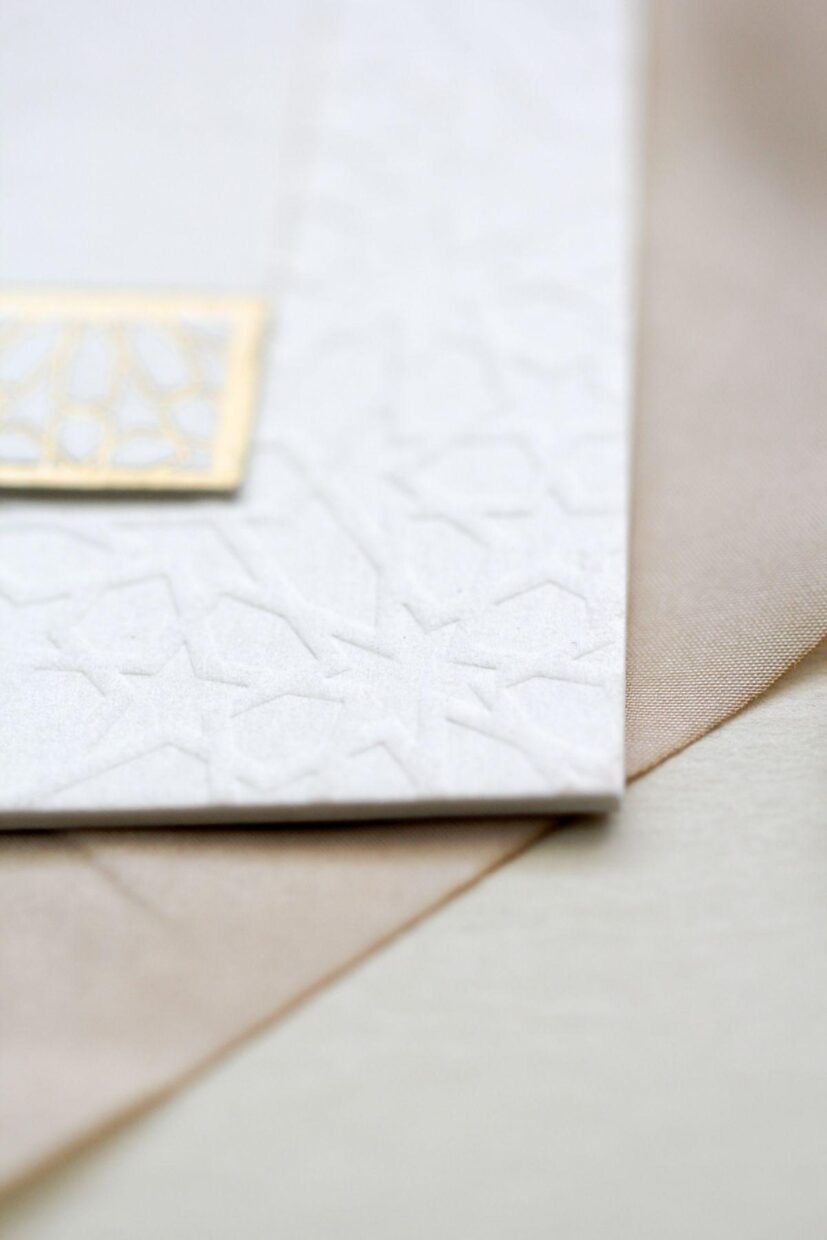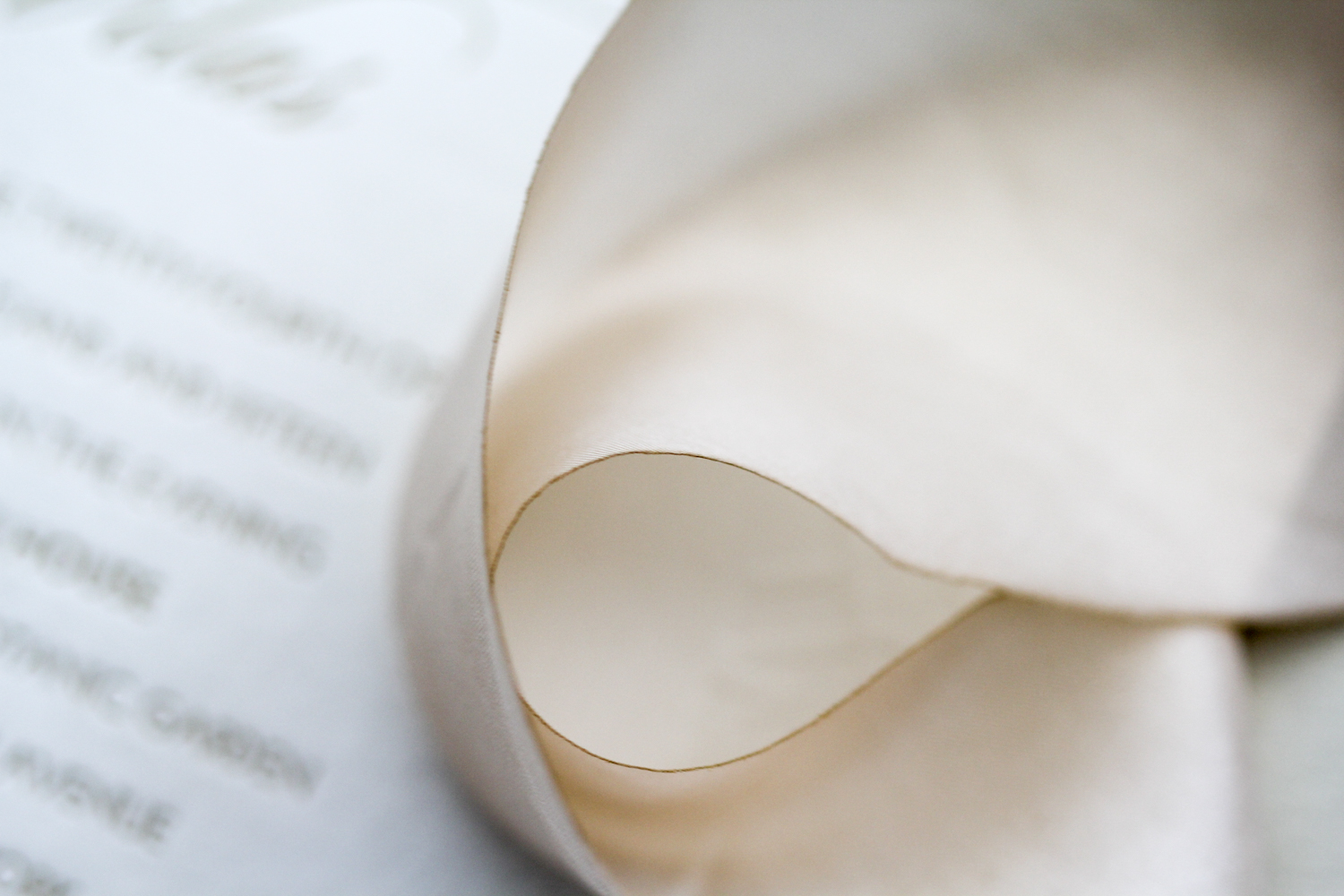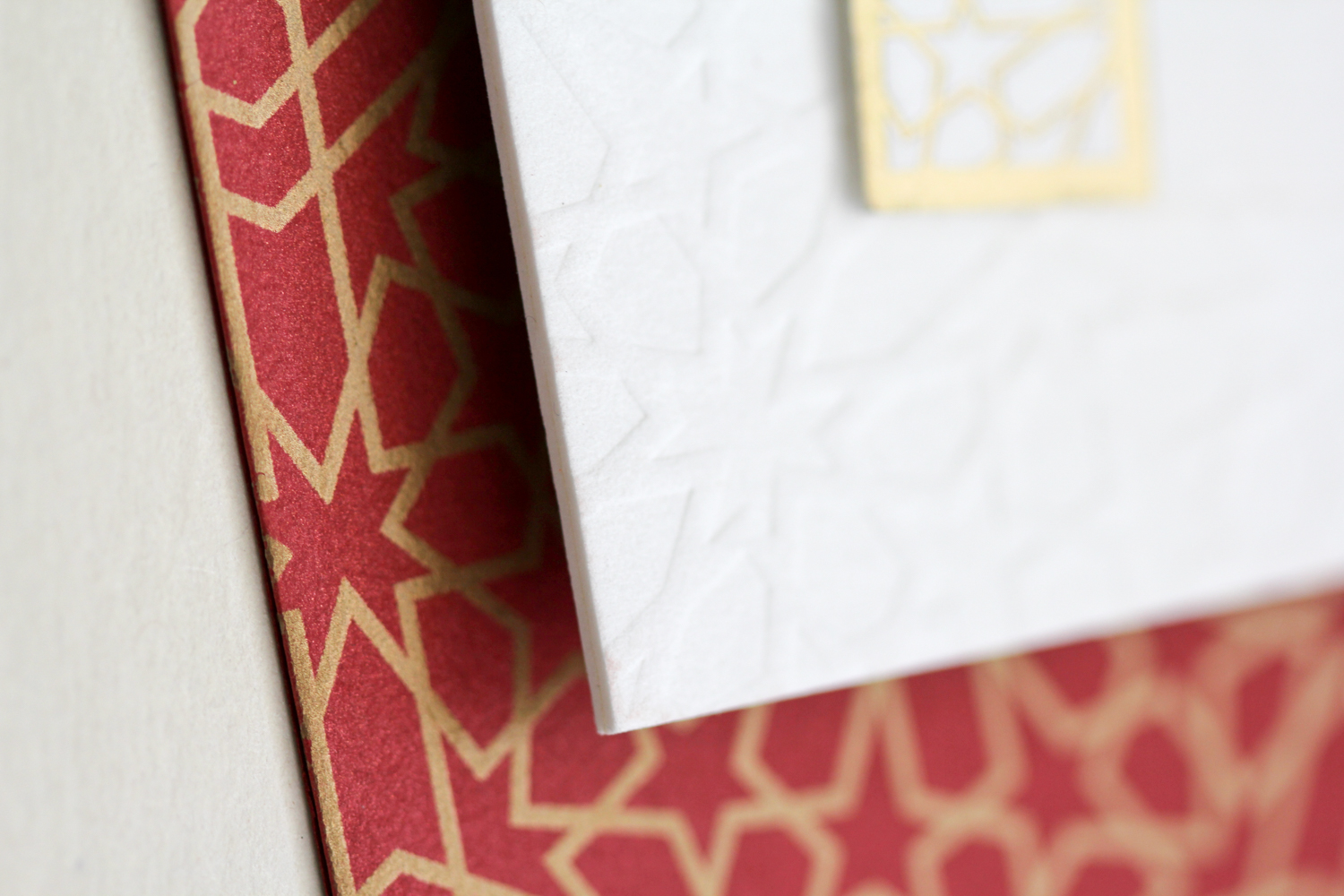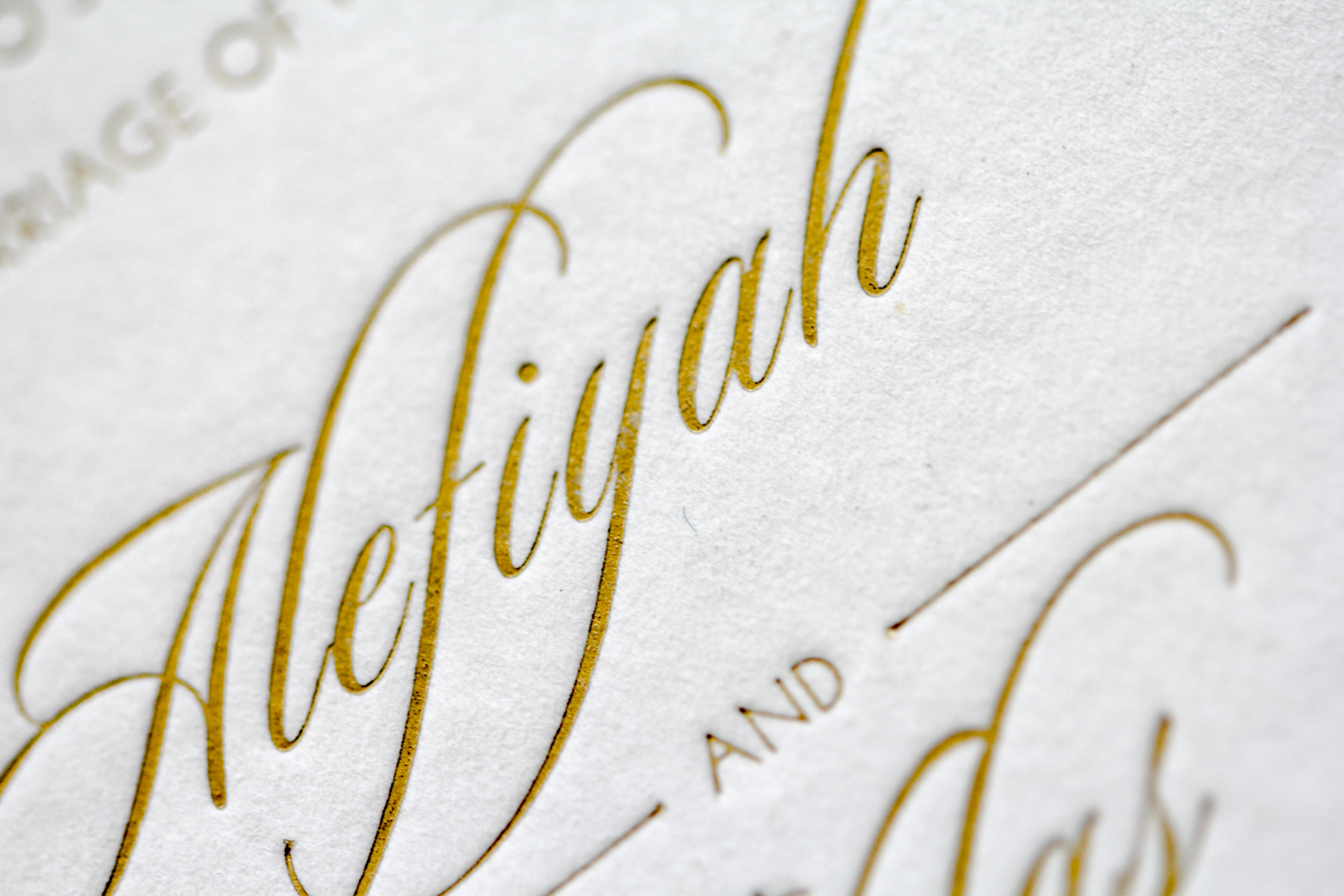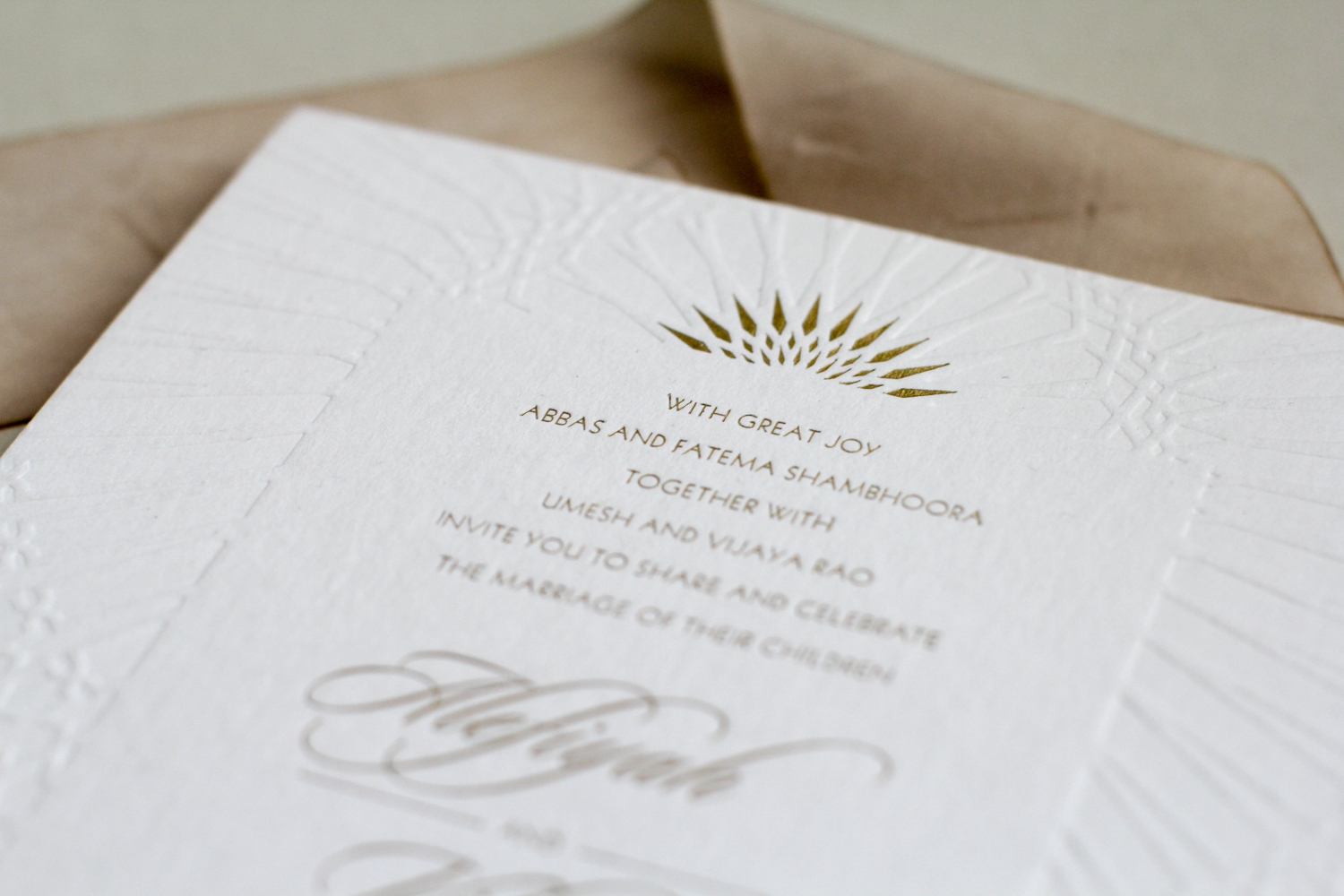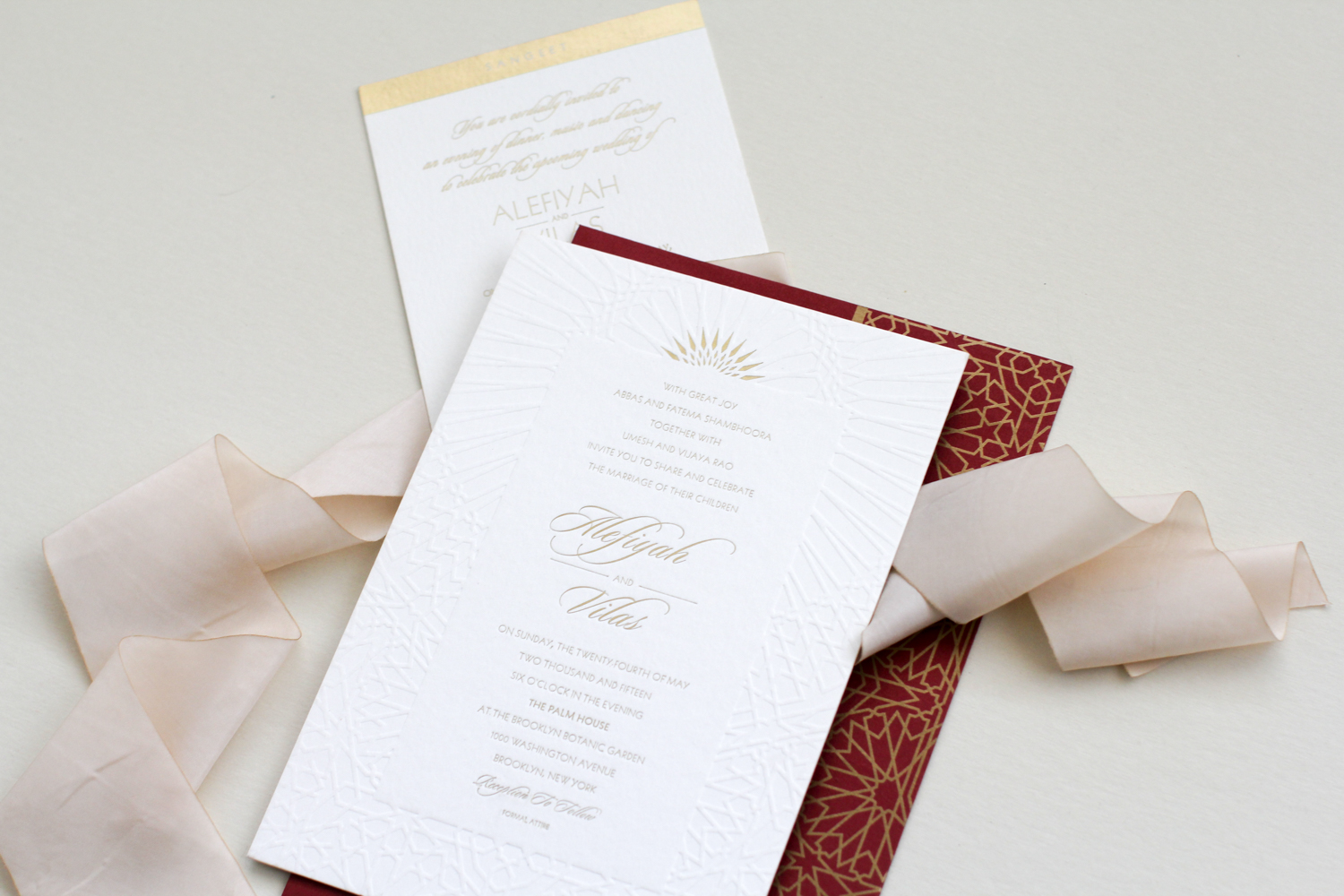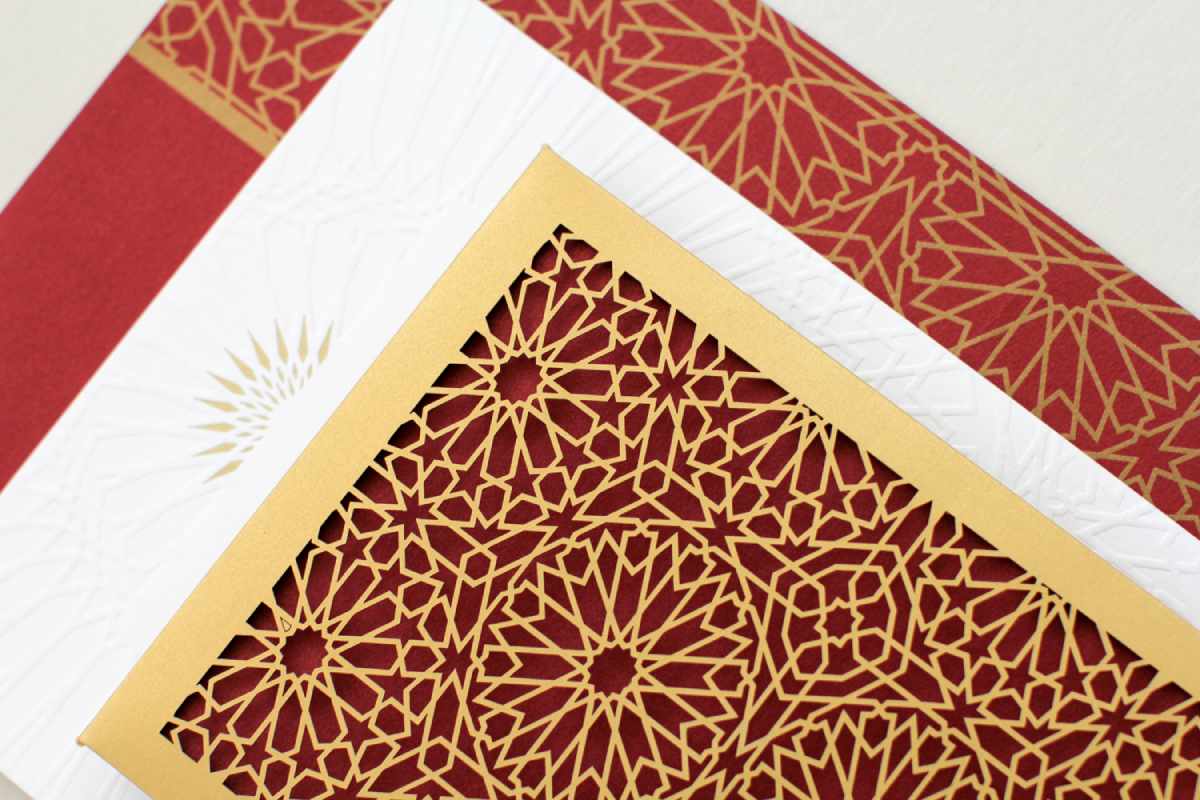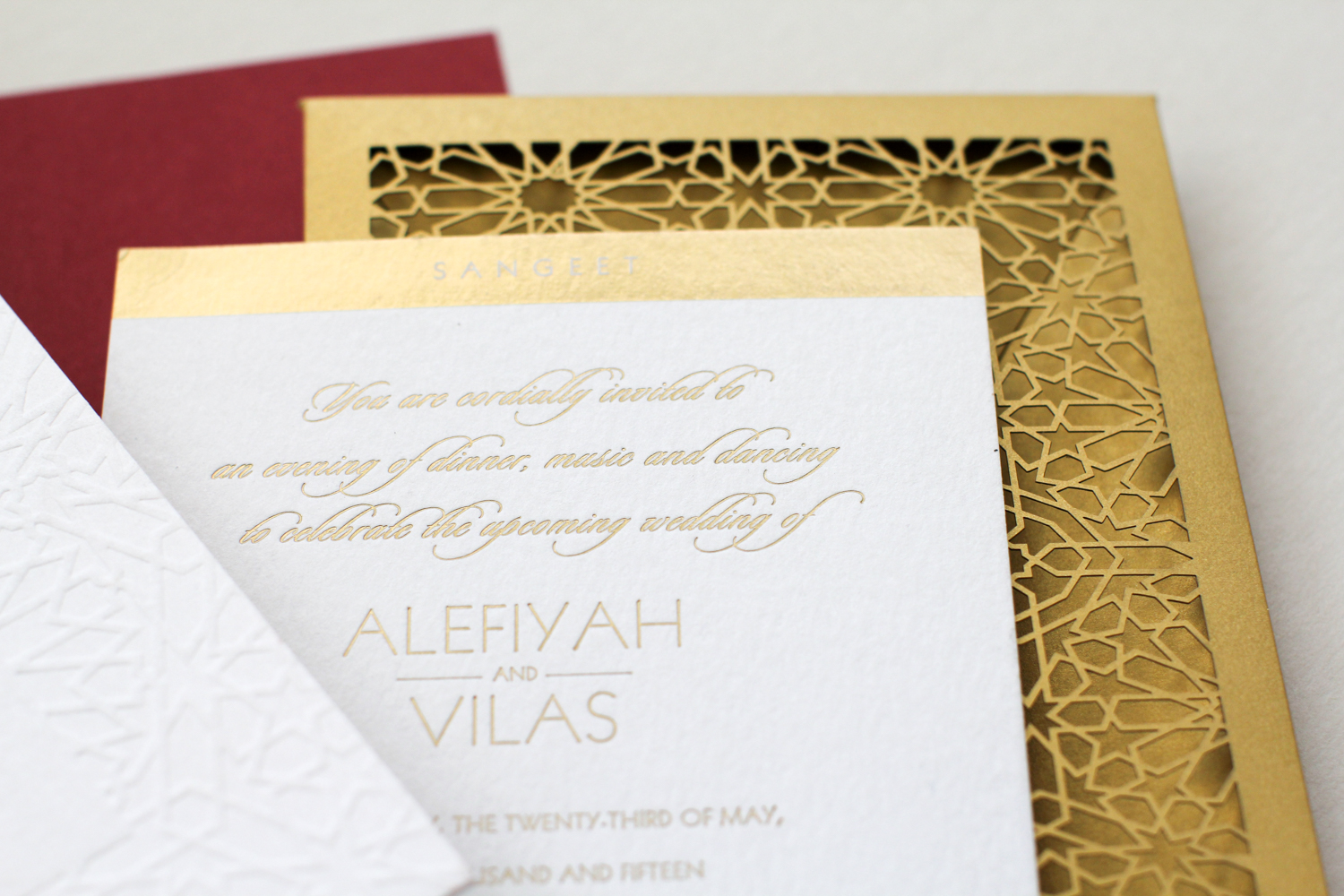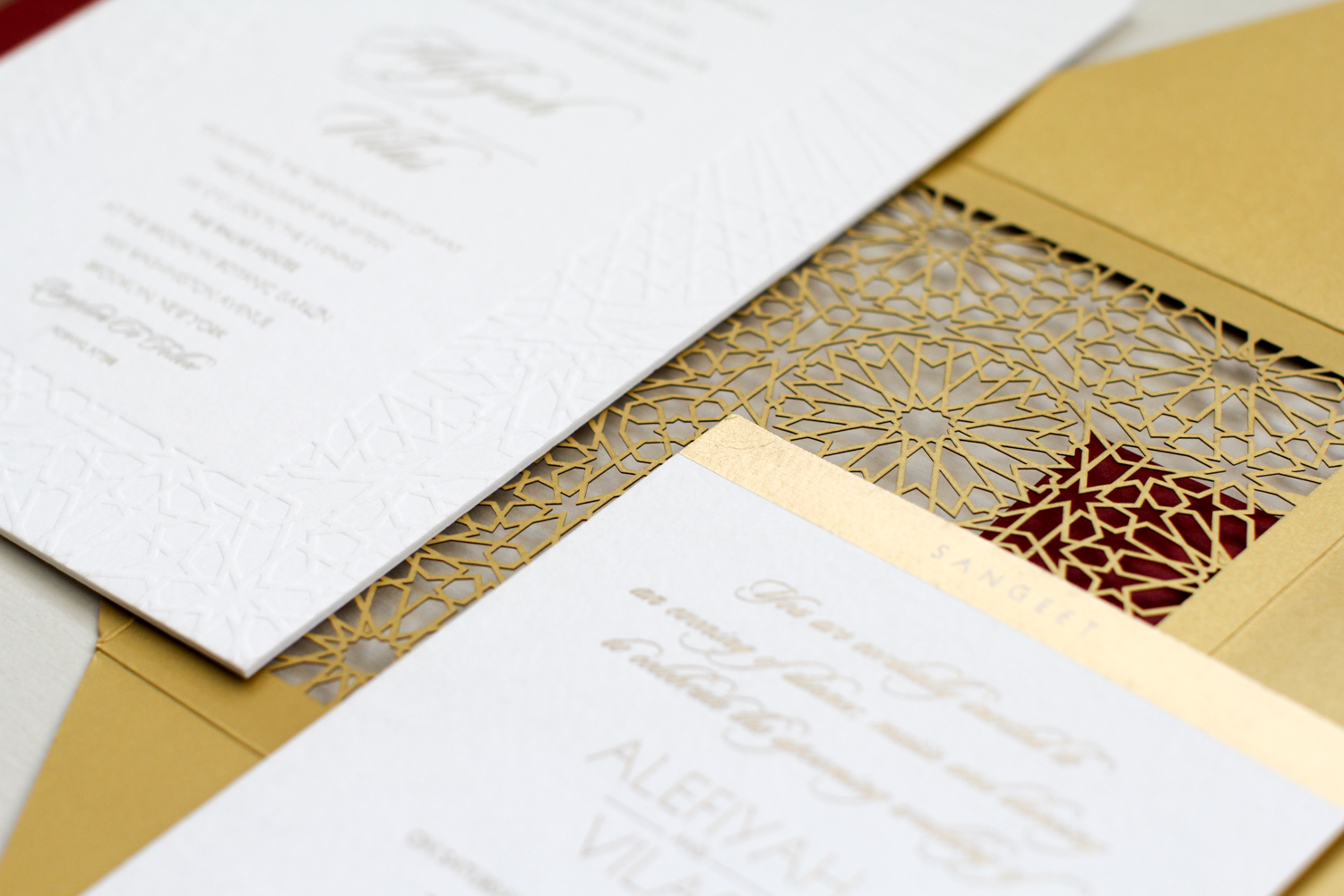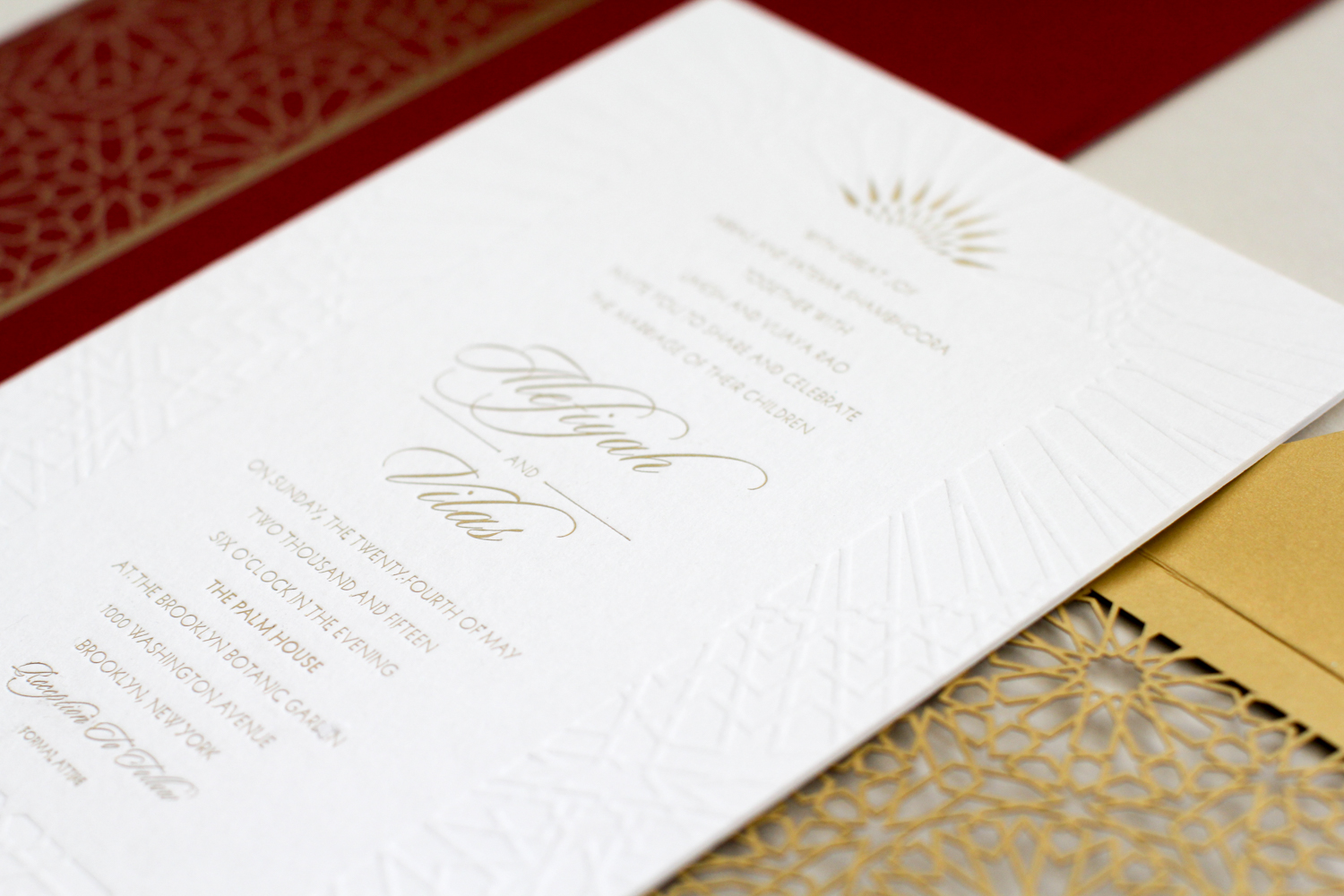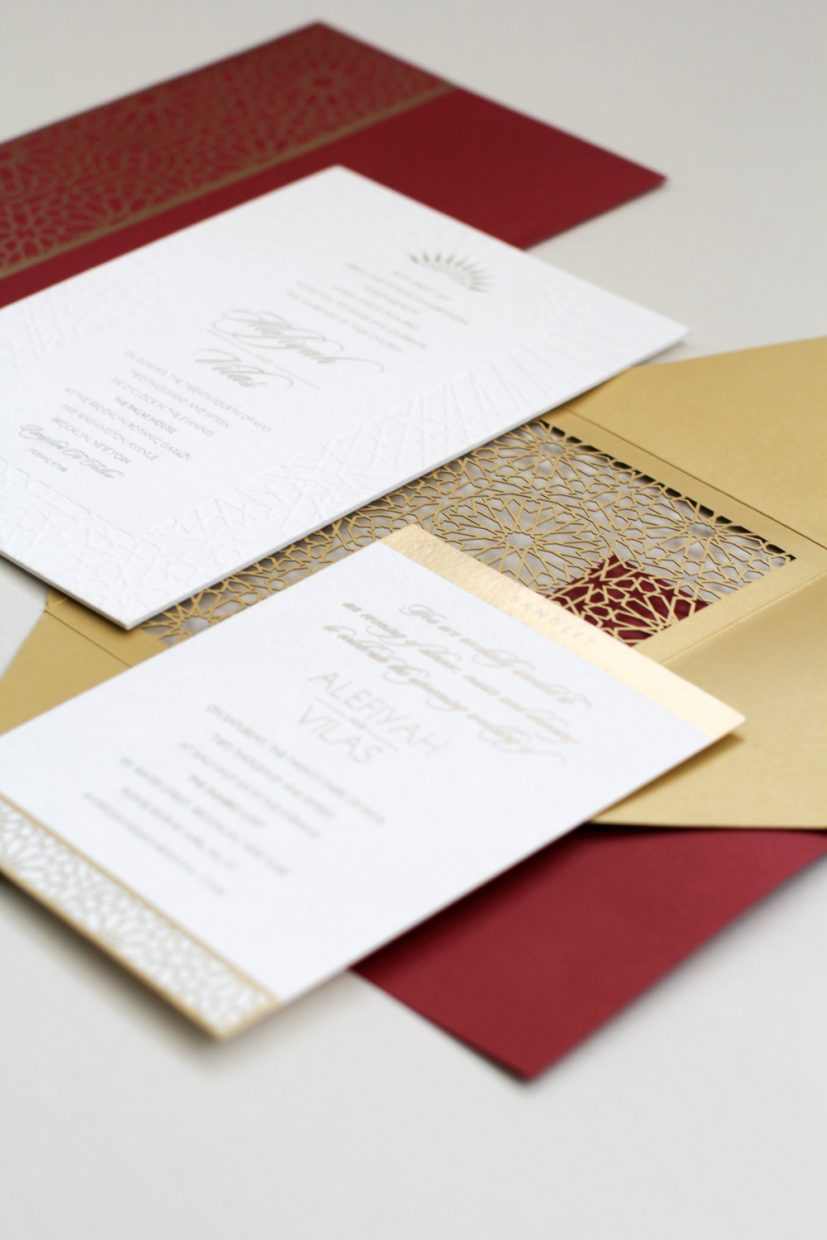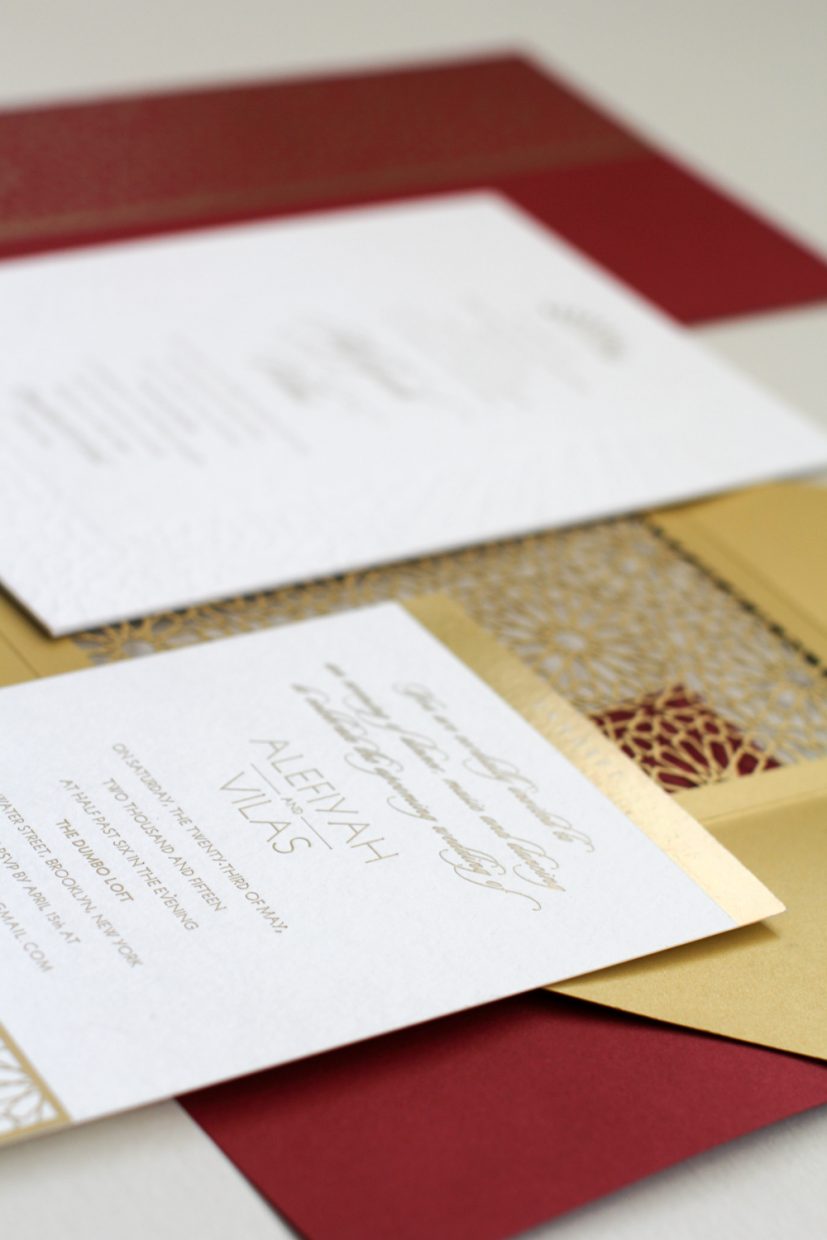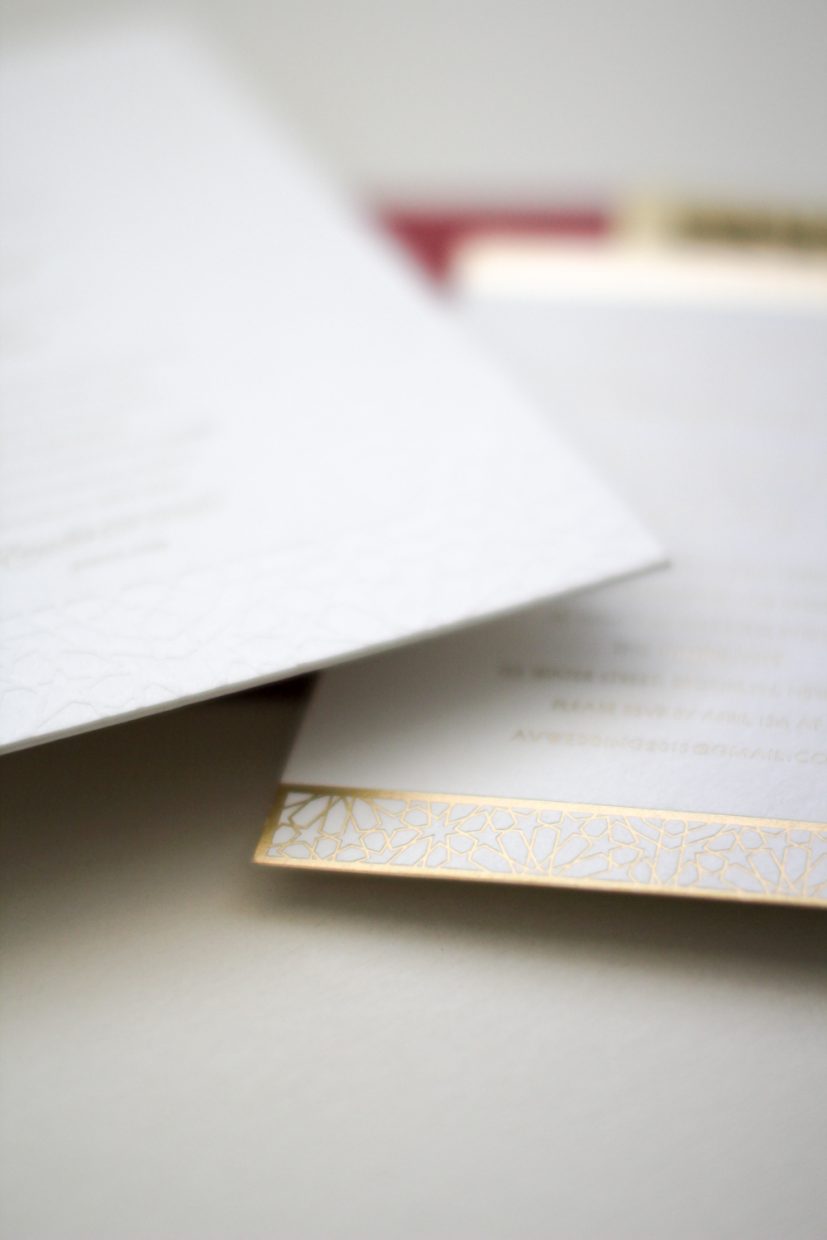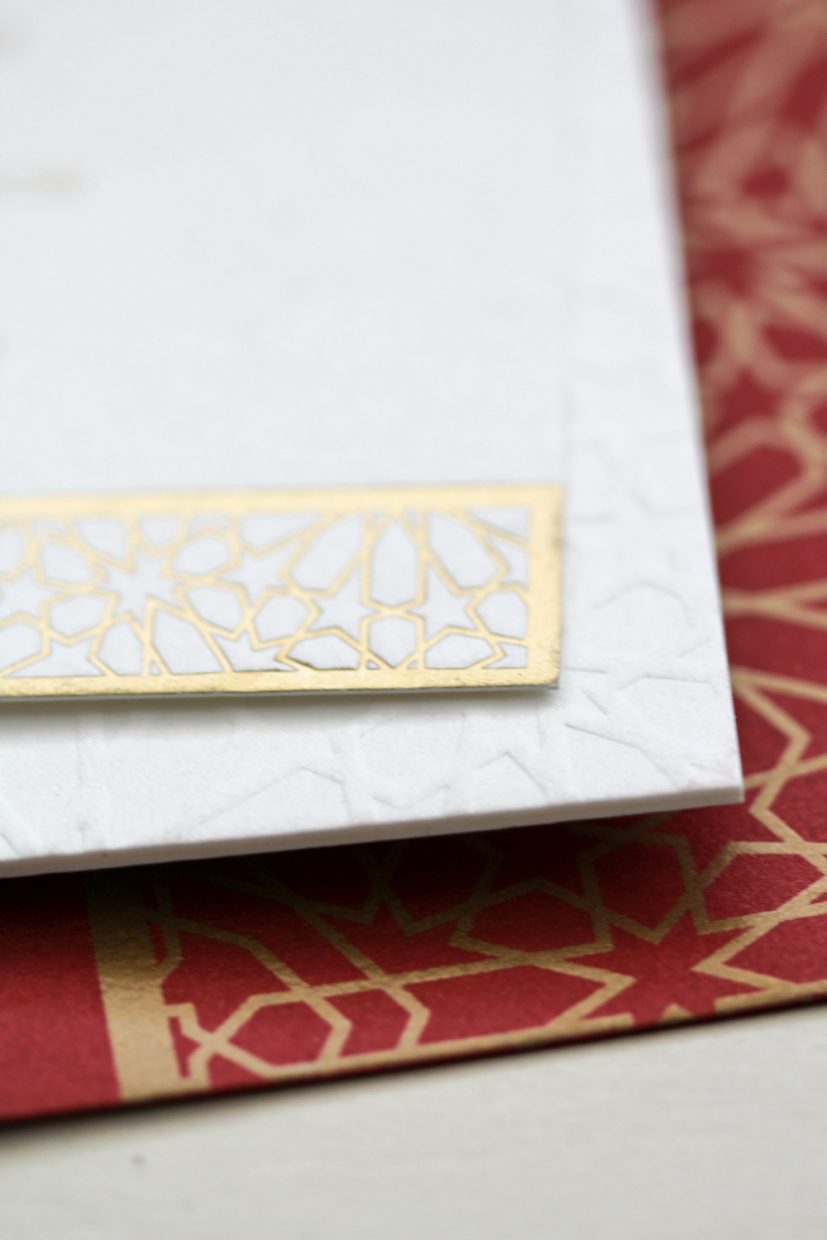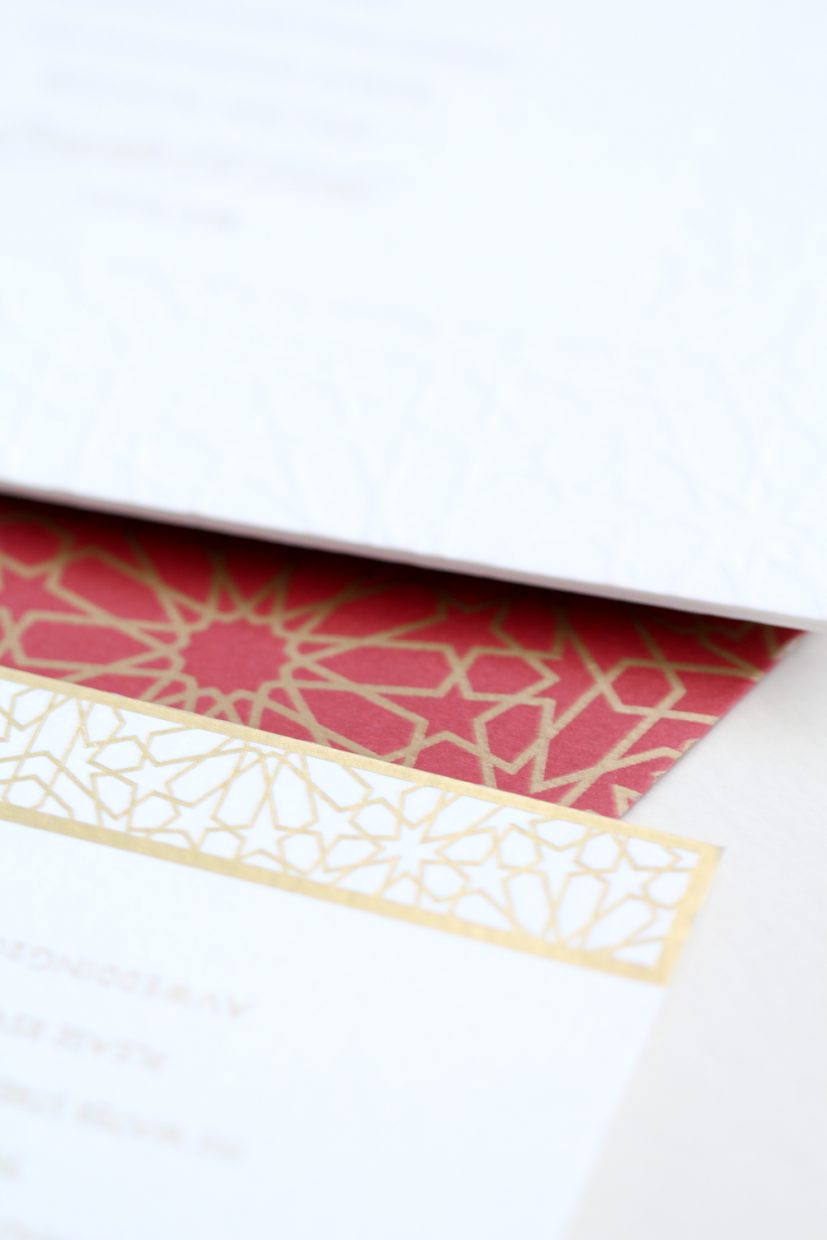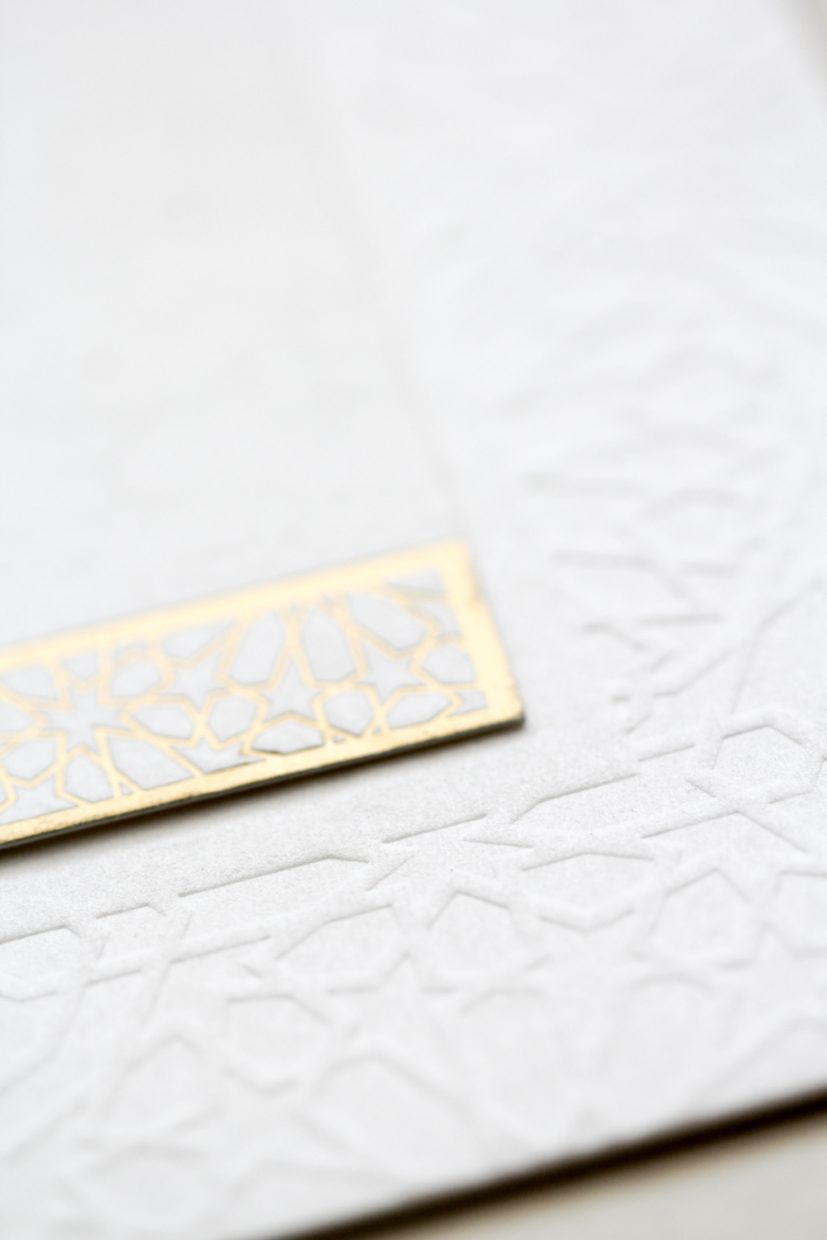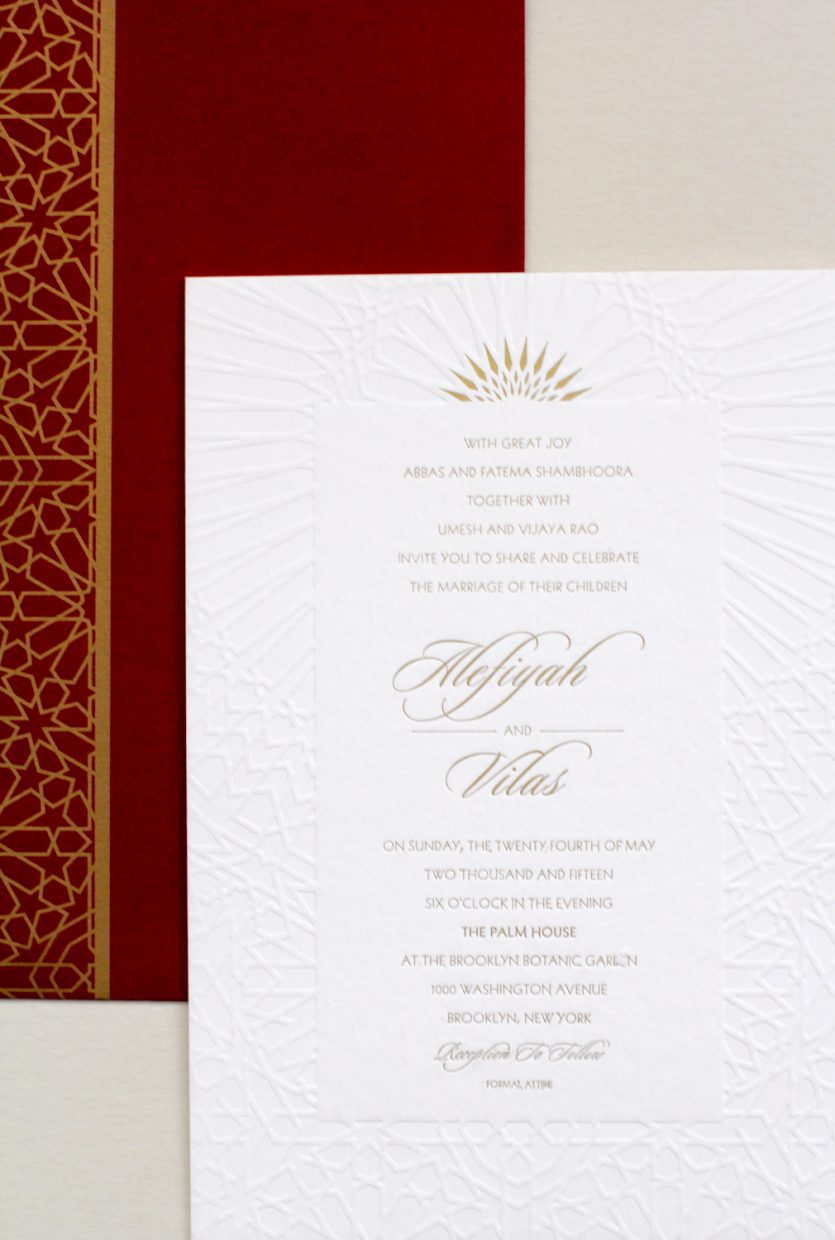 Inspired by the opulent arabesques of Islamic architecture, the Alefiyah shimmers with gold foil and finds depth in blind letterpress.
Shown here in rich red and gold German-made papers, letterpress on 4-ply thick Italian cotton paper, for Alefiyah and Vilas's garden wedding at the Brooklyn Botanic Gardens in New York. 
Any existing design is available to customize colors, sizes, types, and components. Available with a fabric or paper folio or without a folio in your choice of colors and papers.