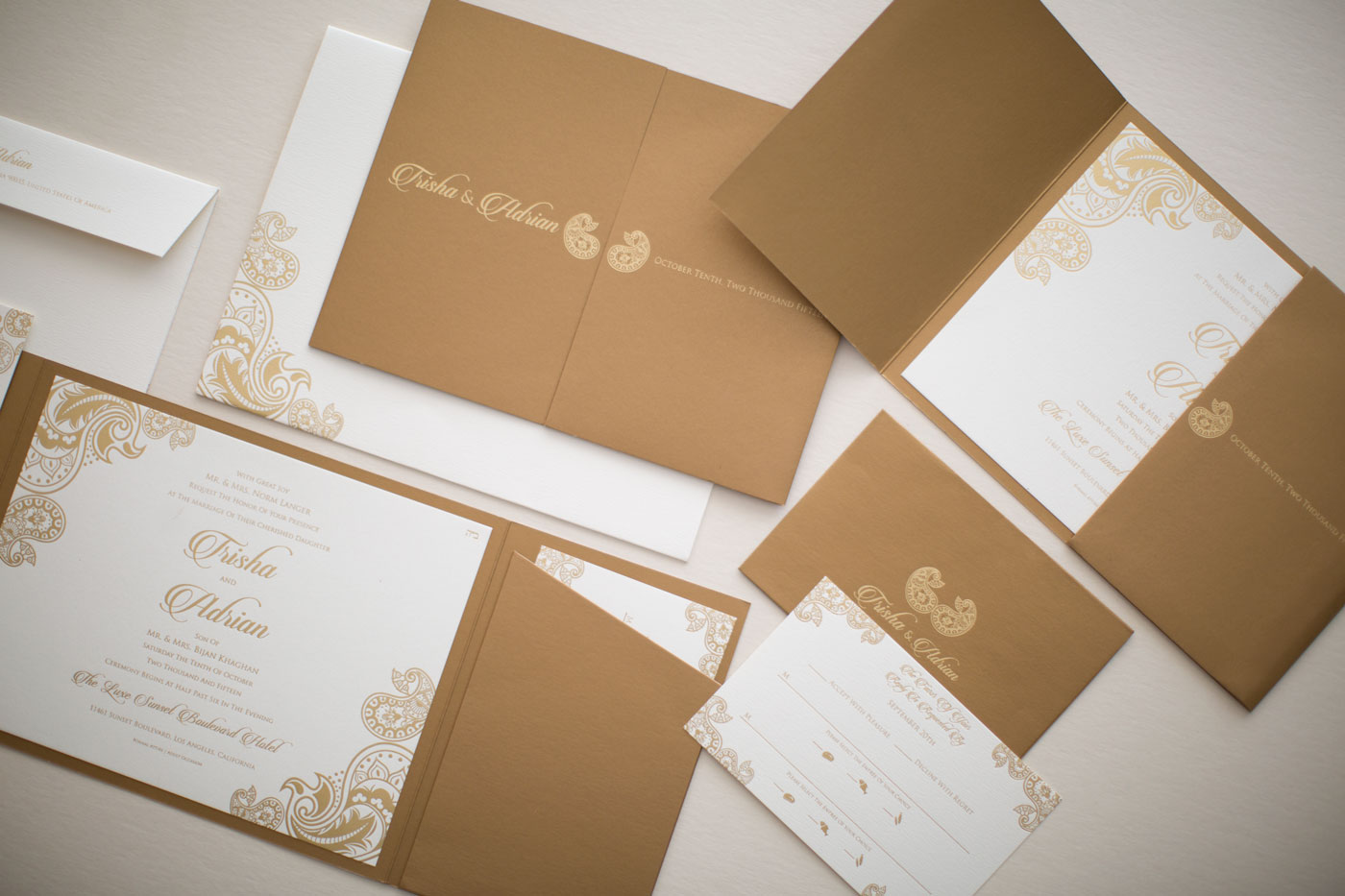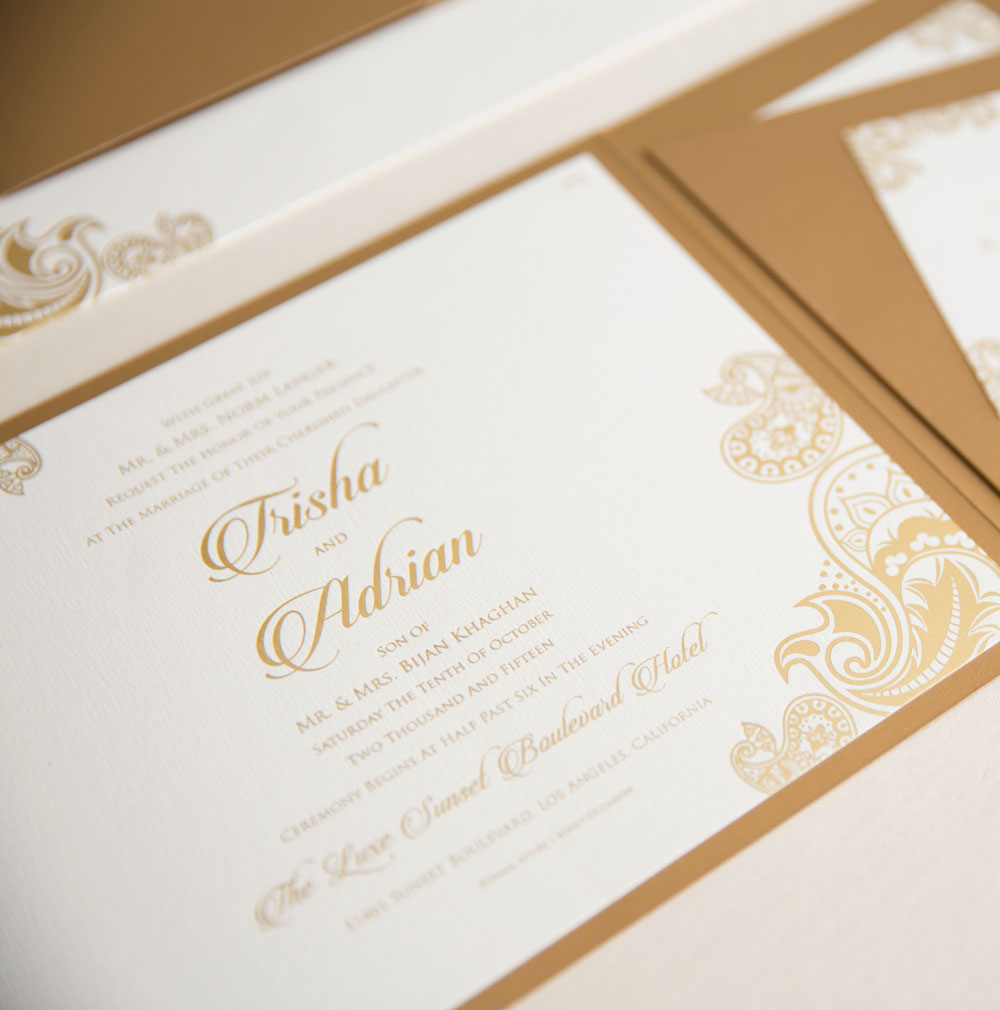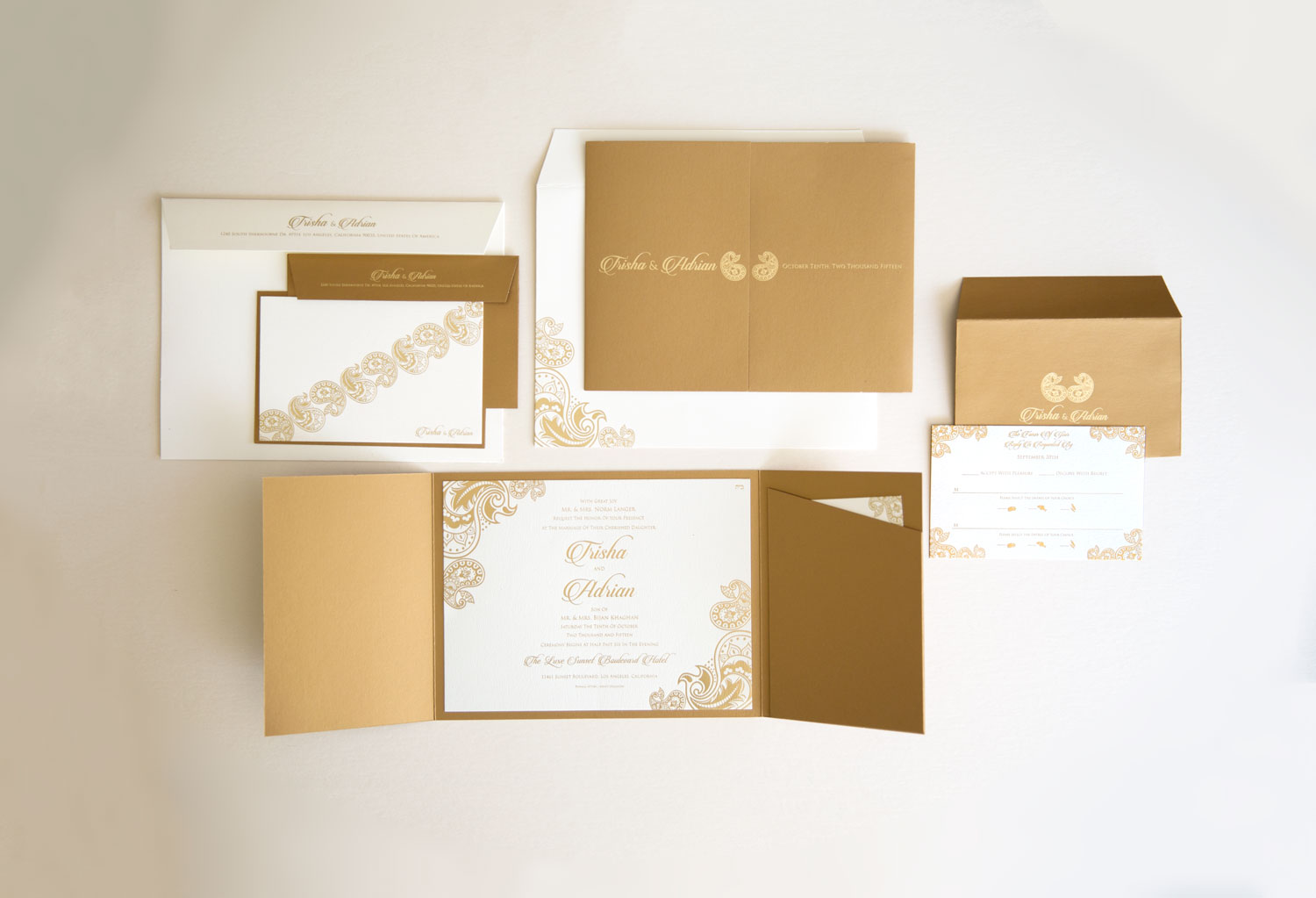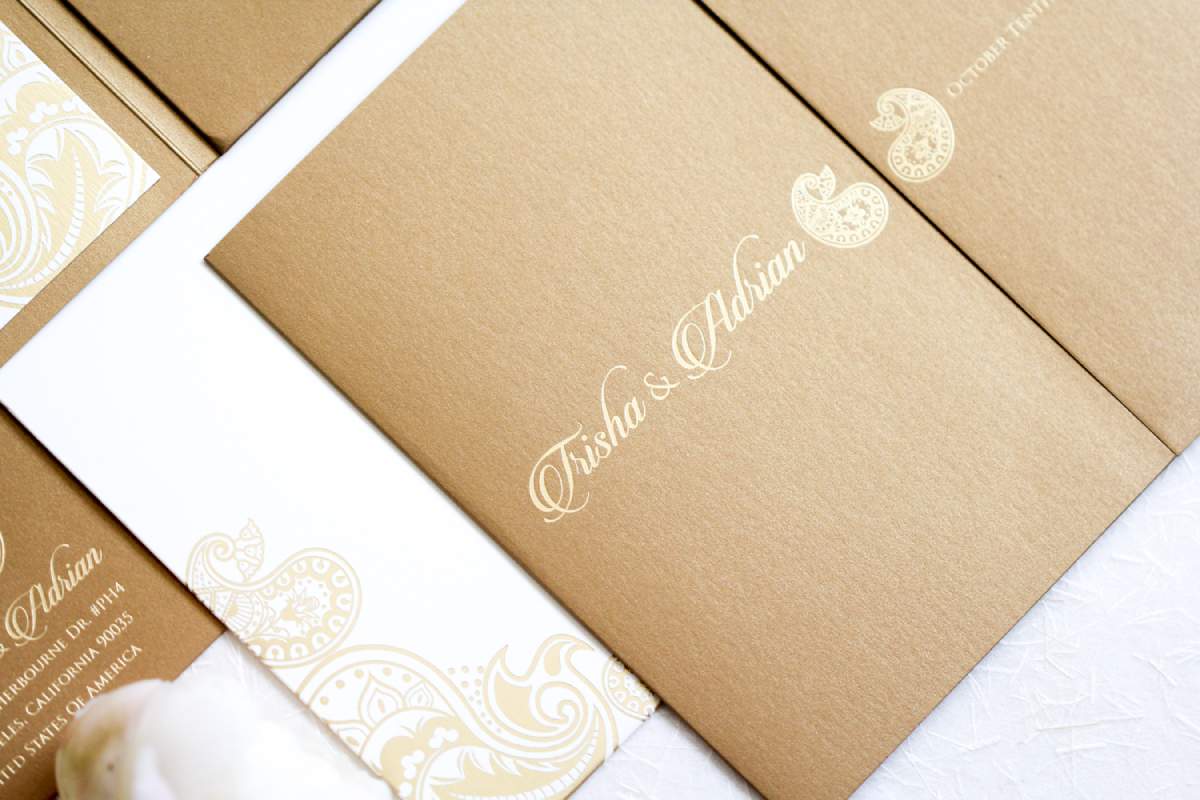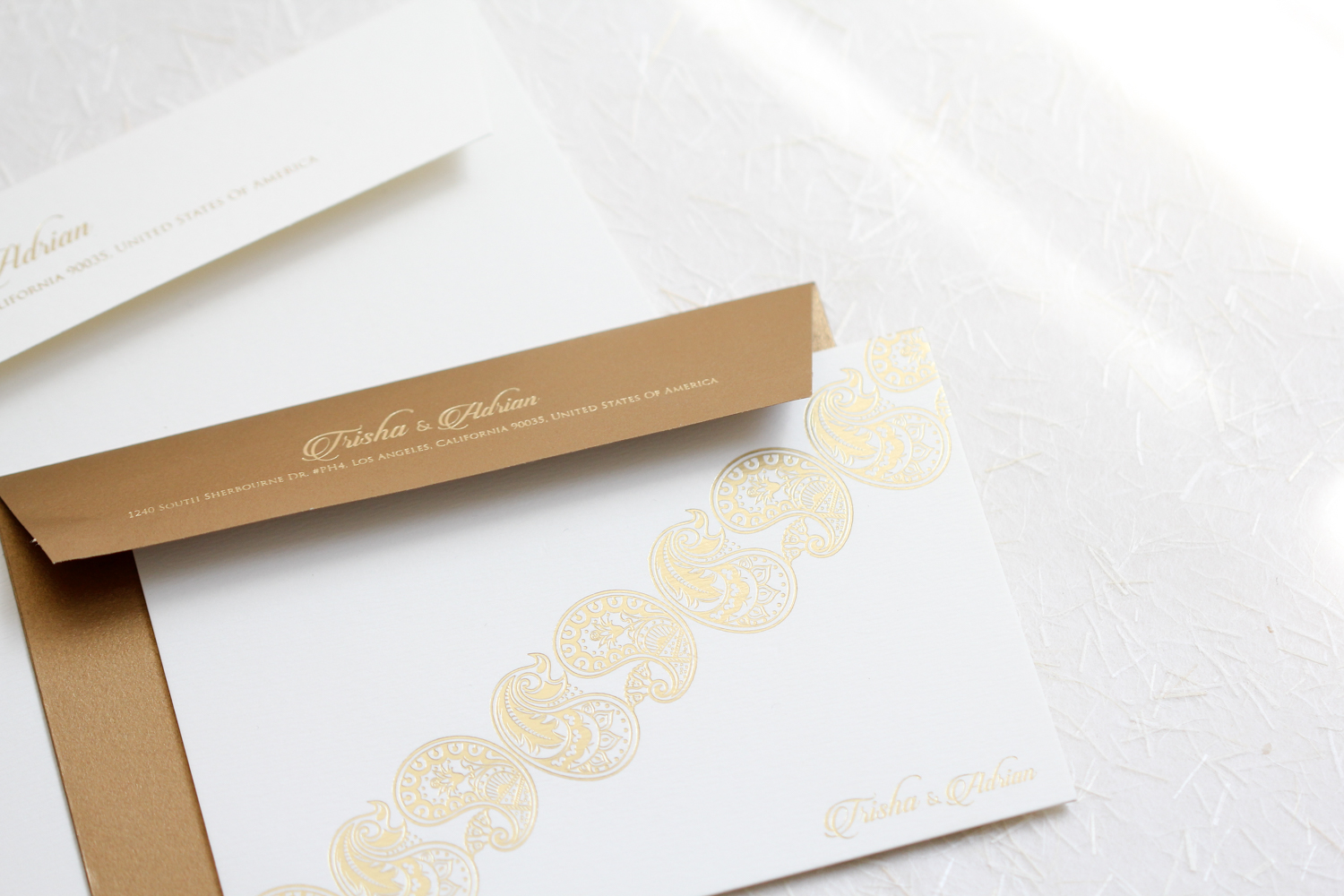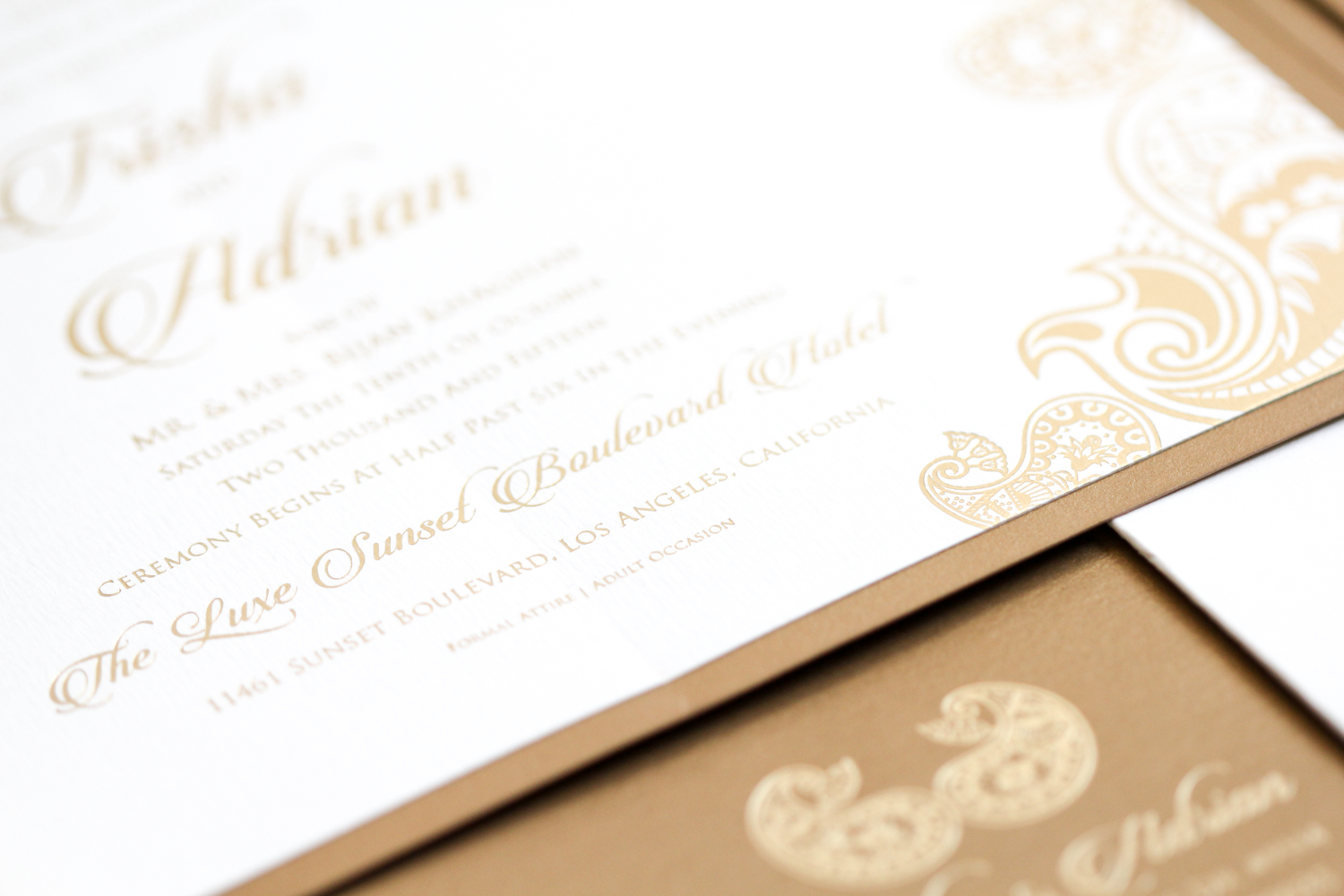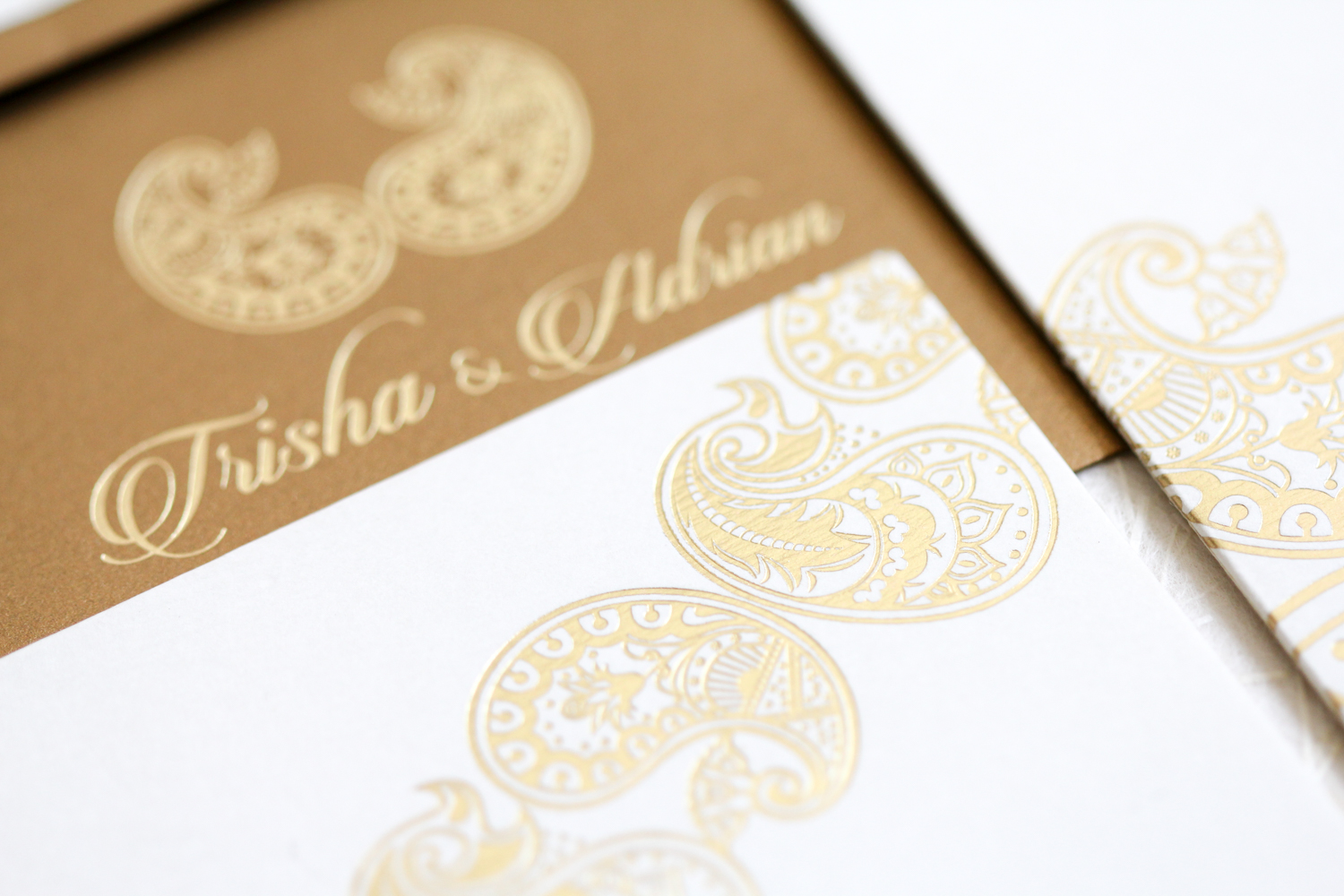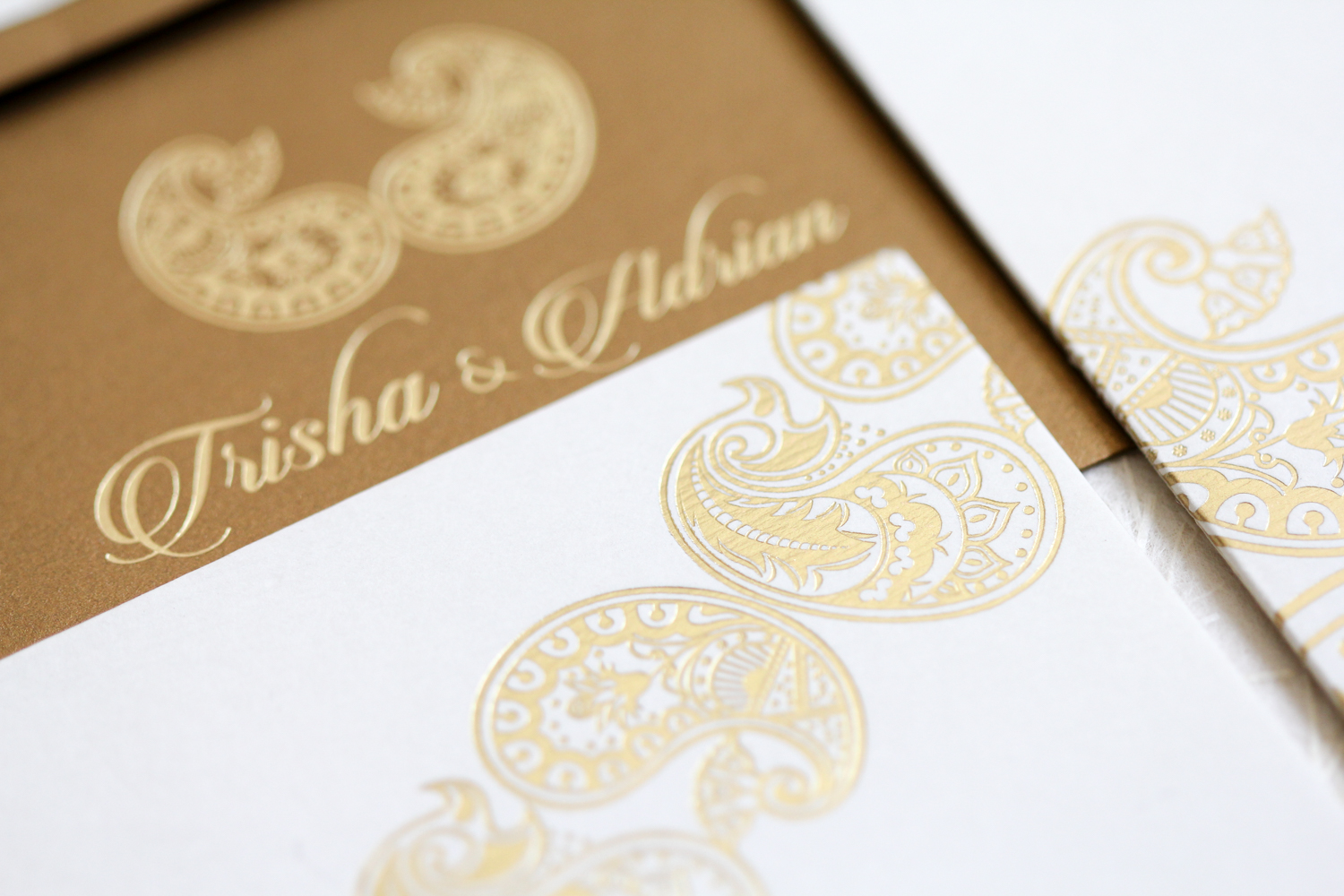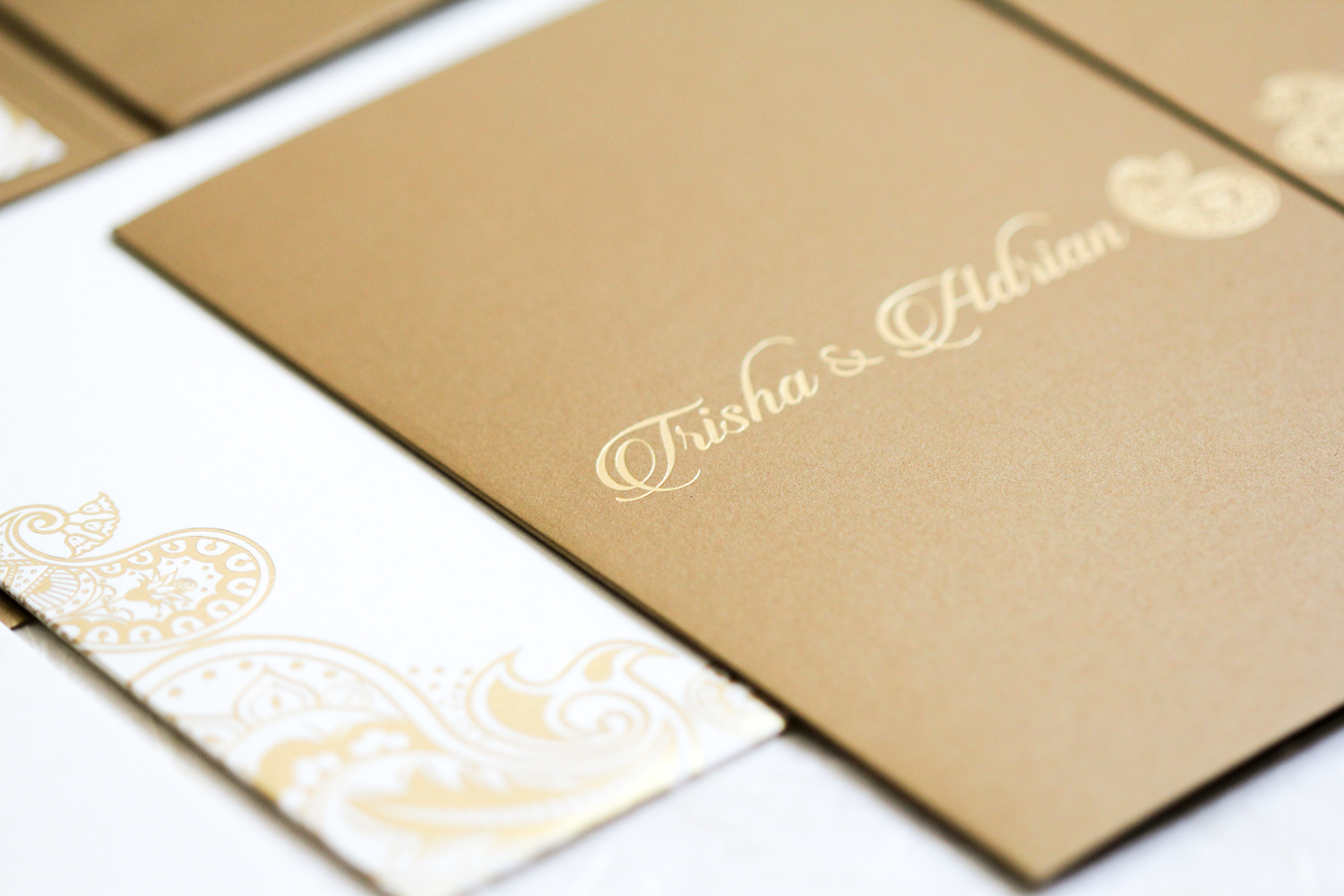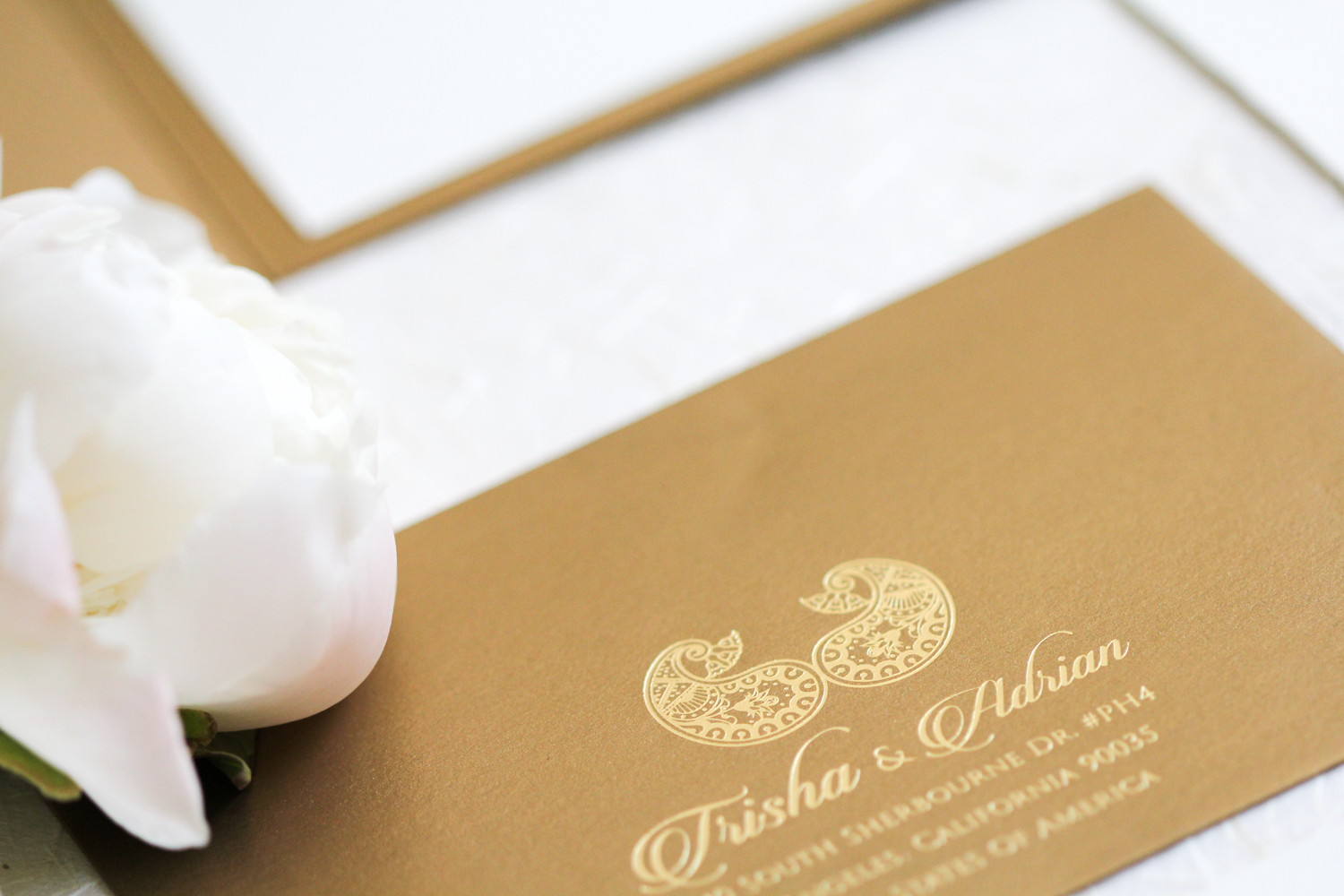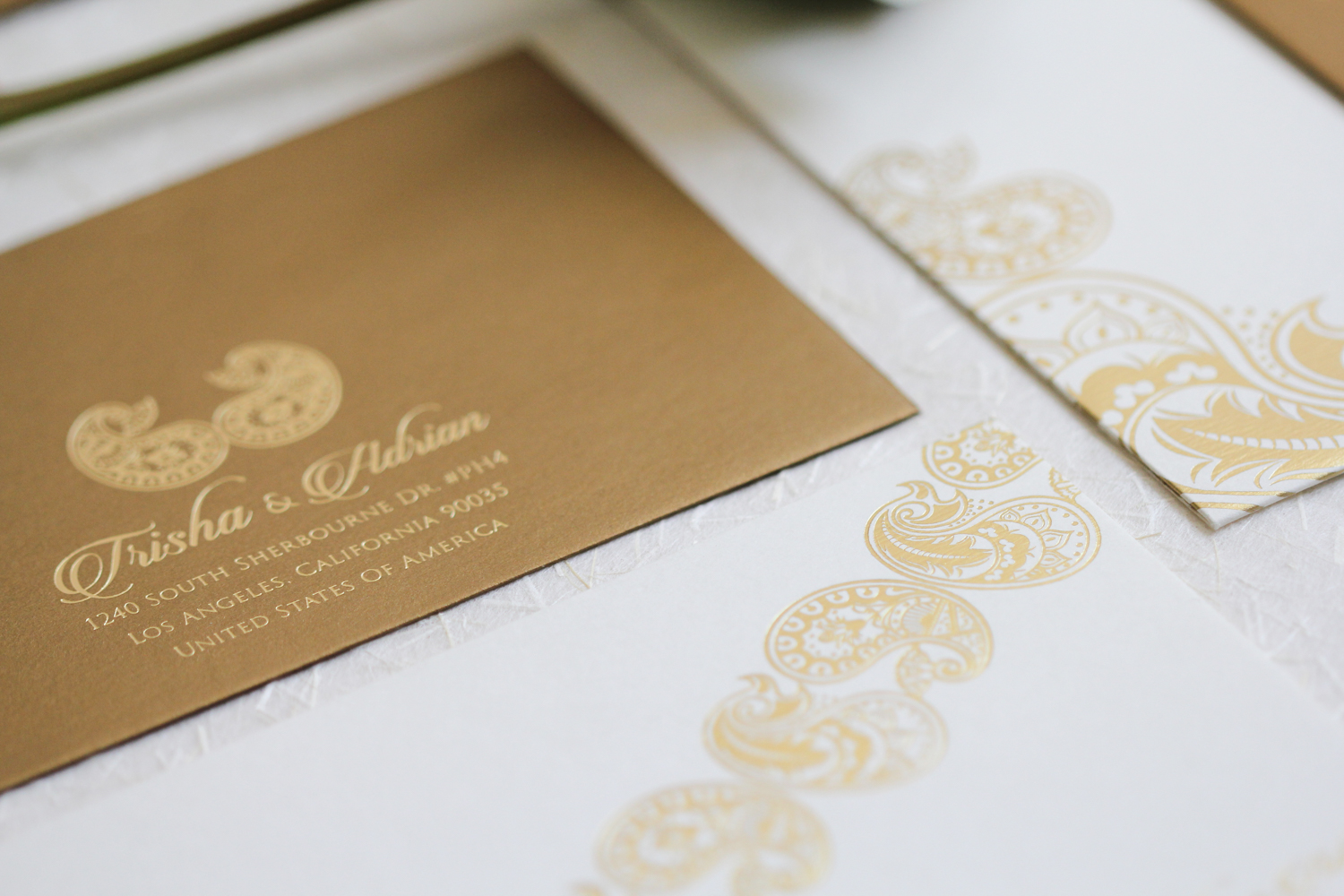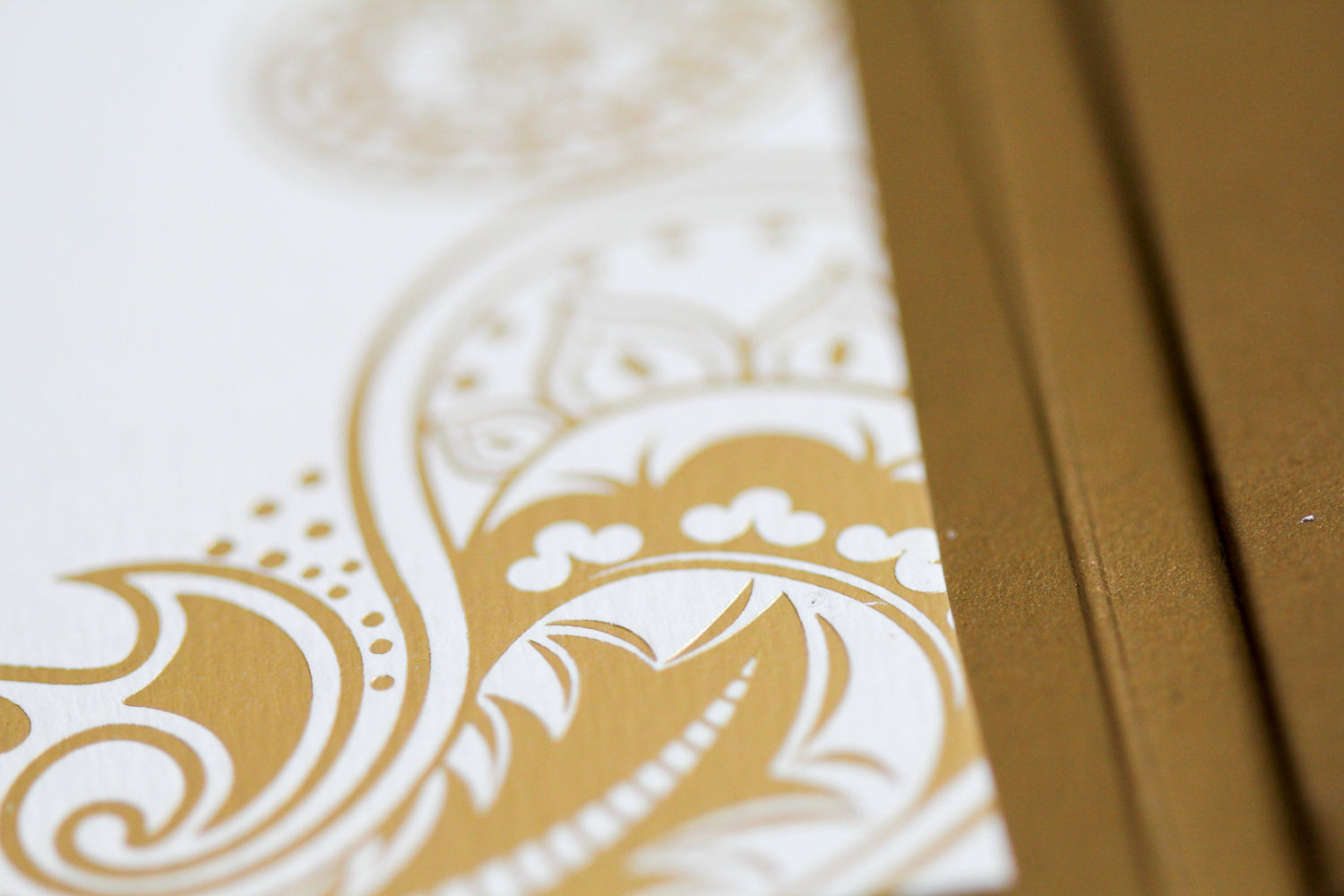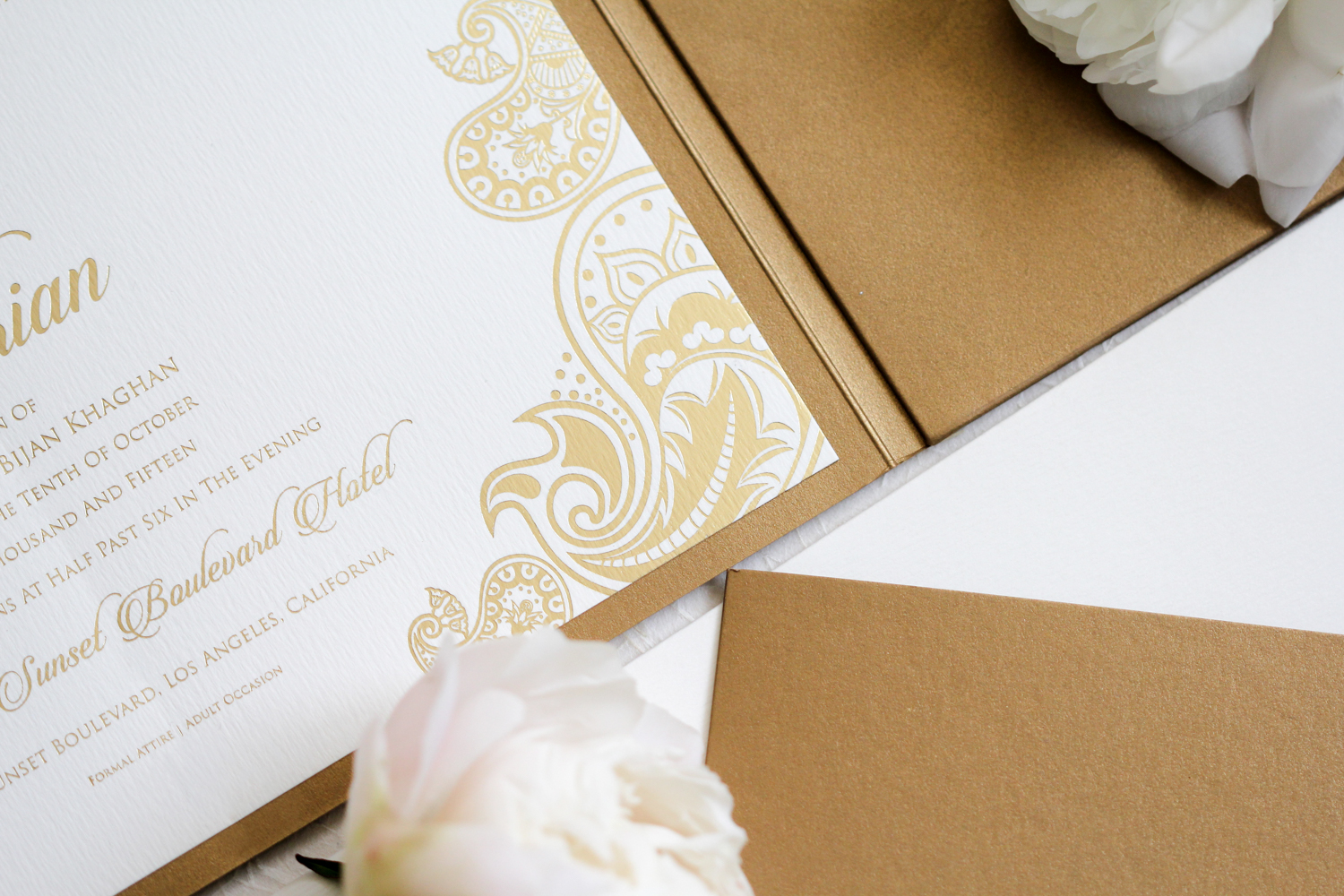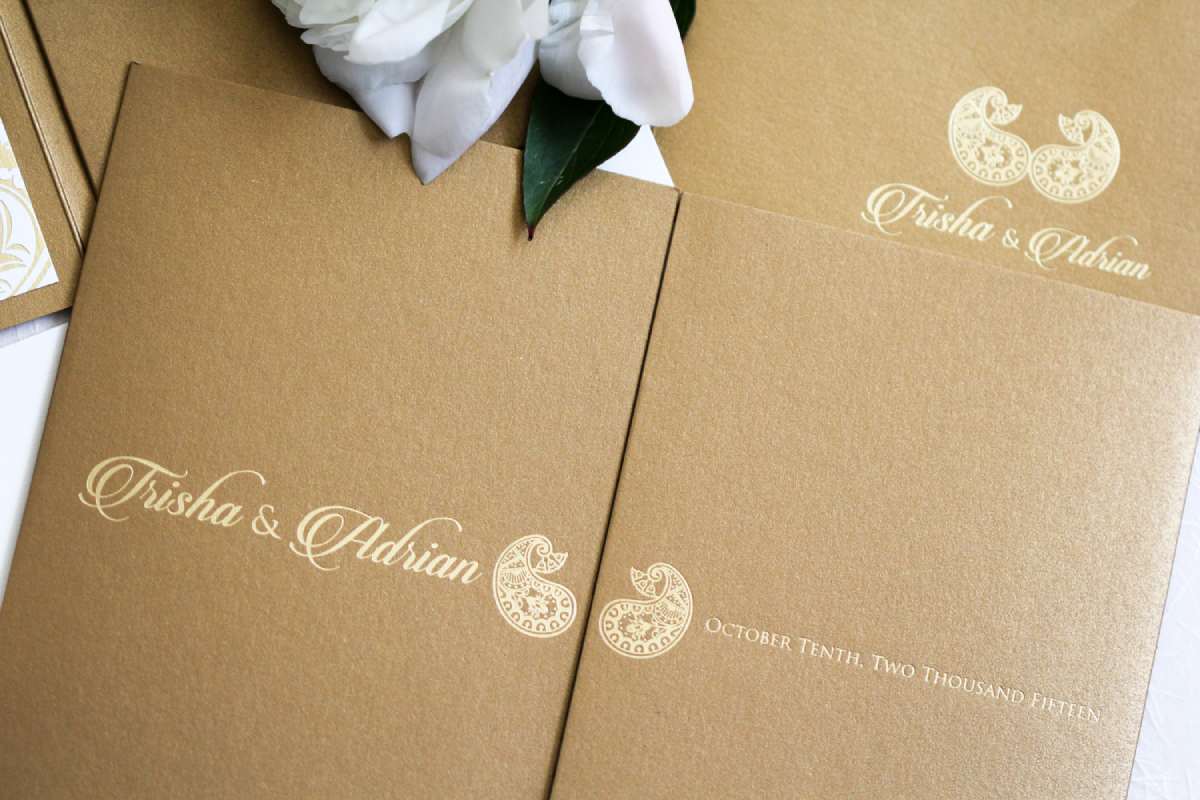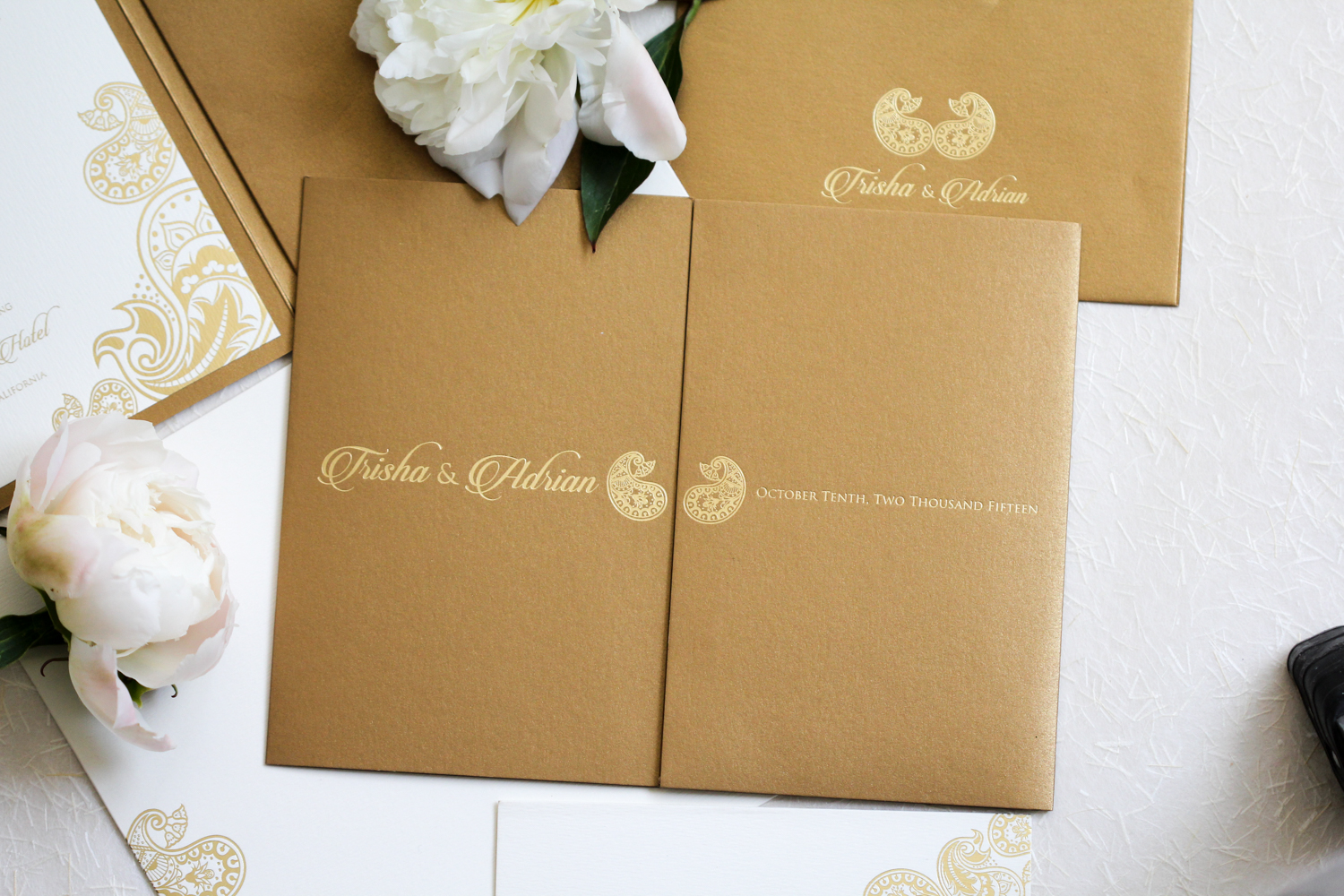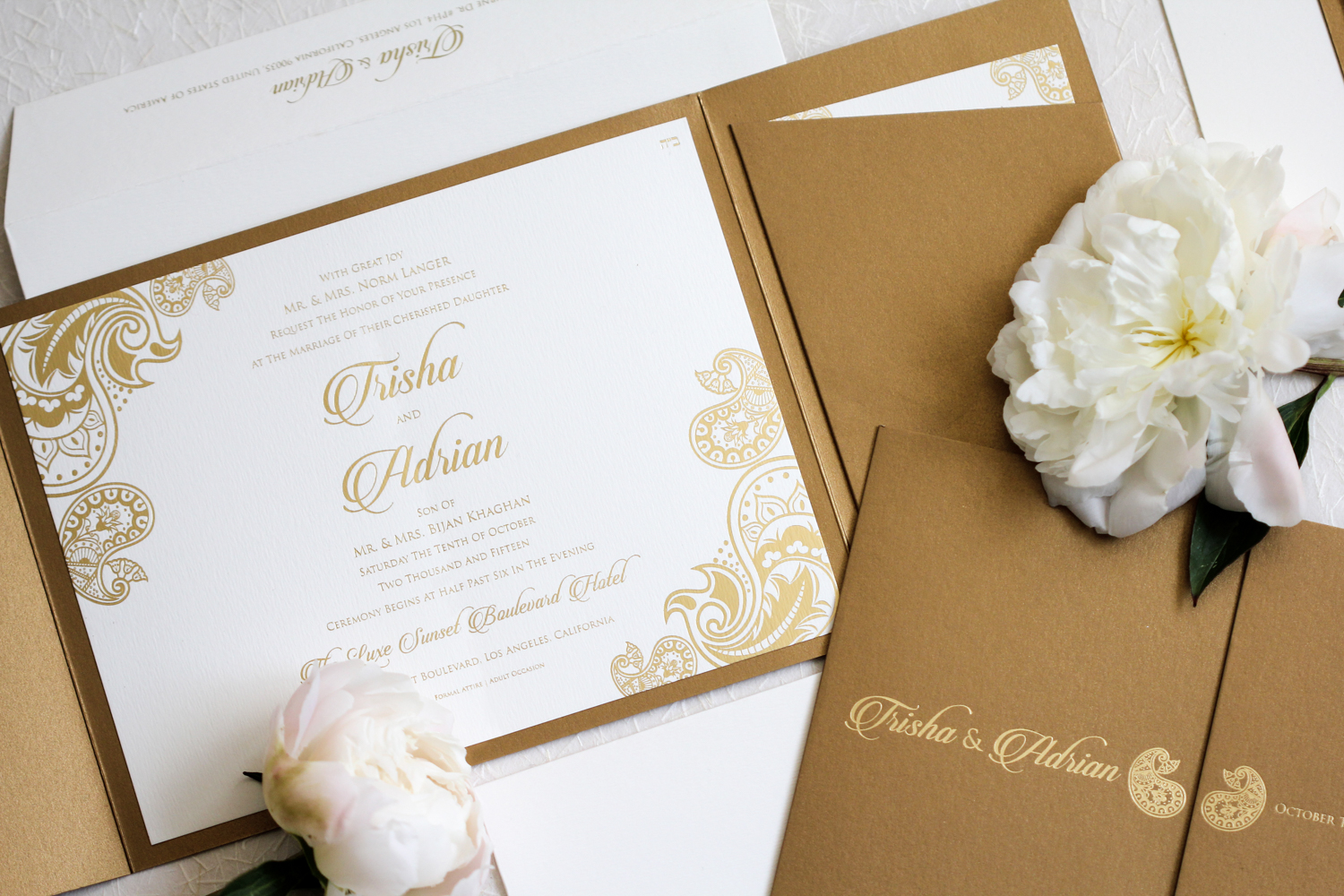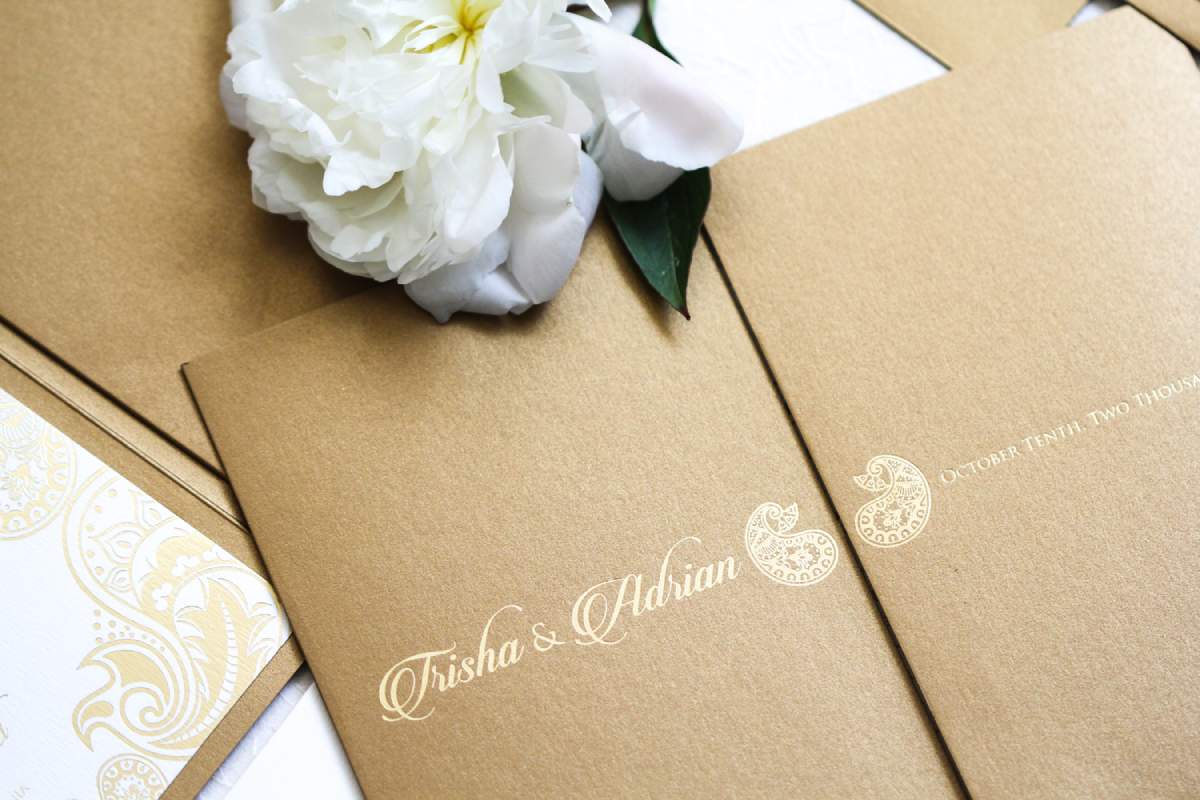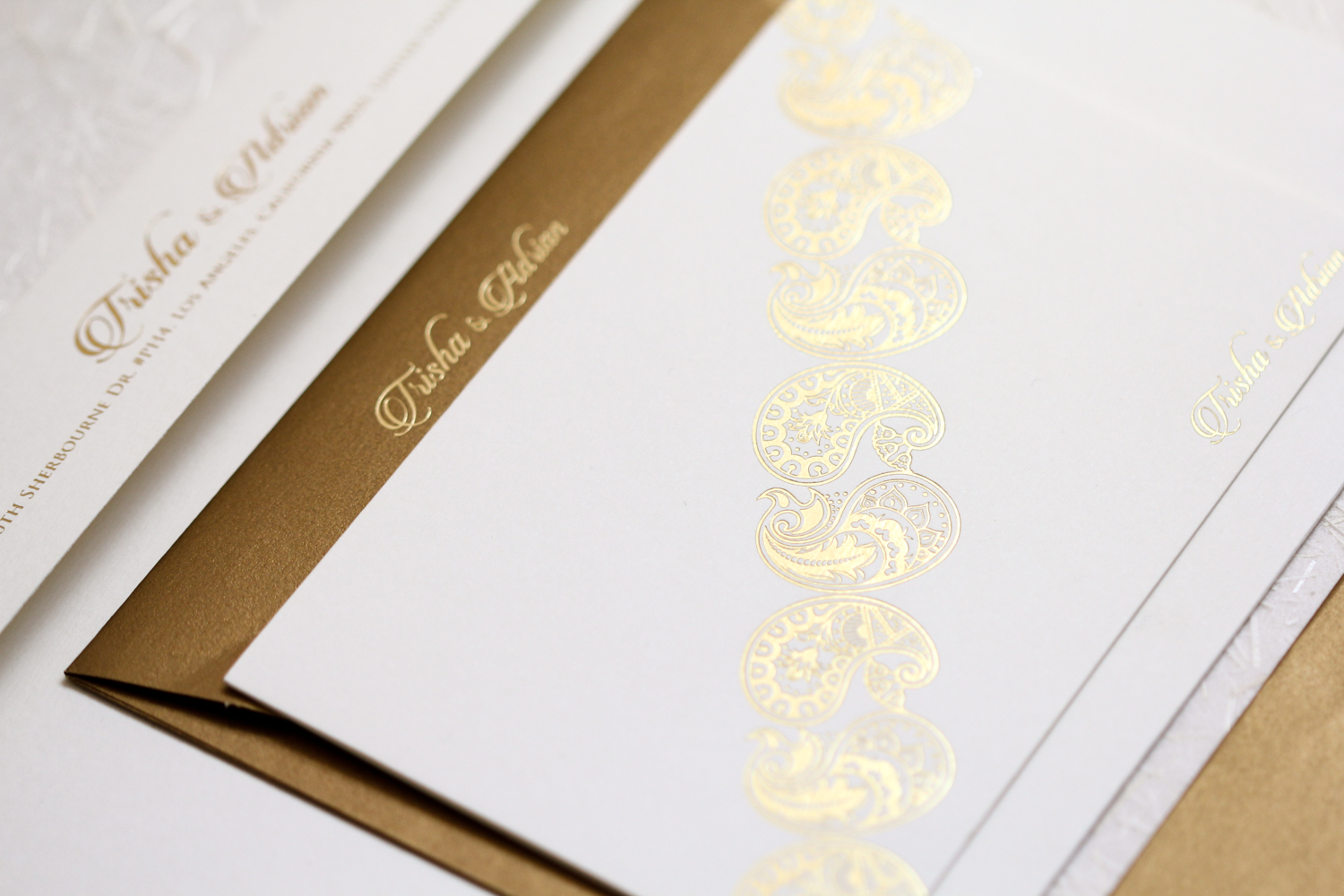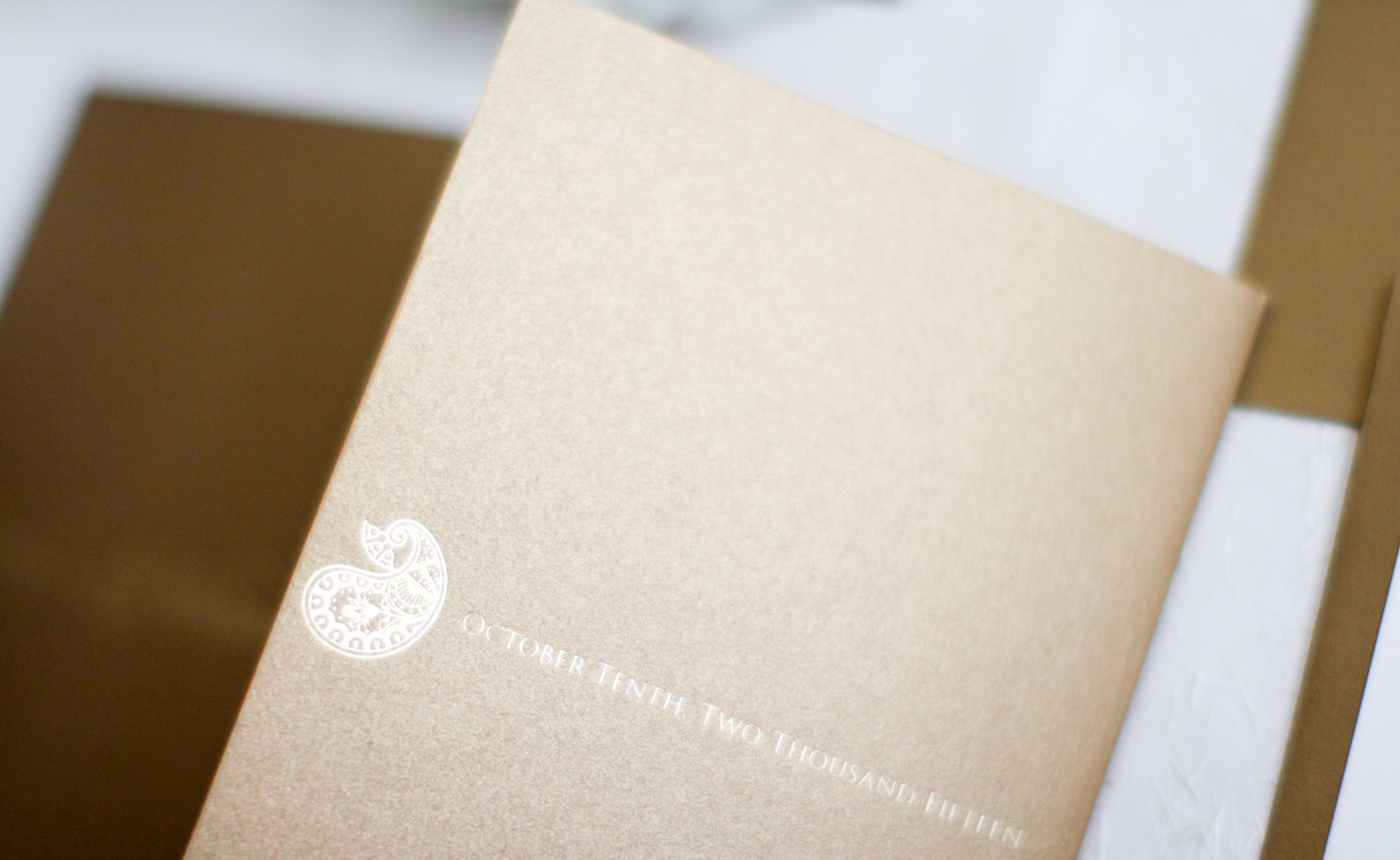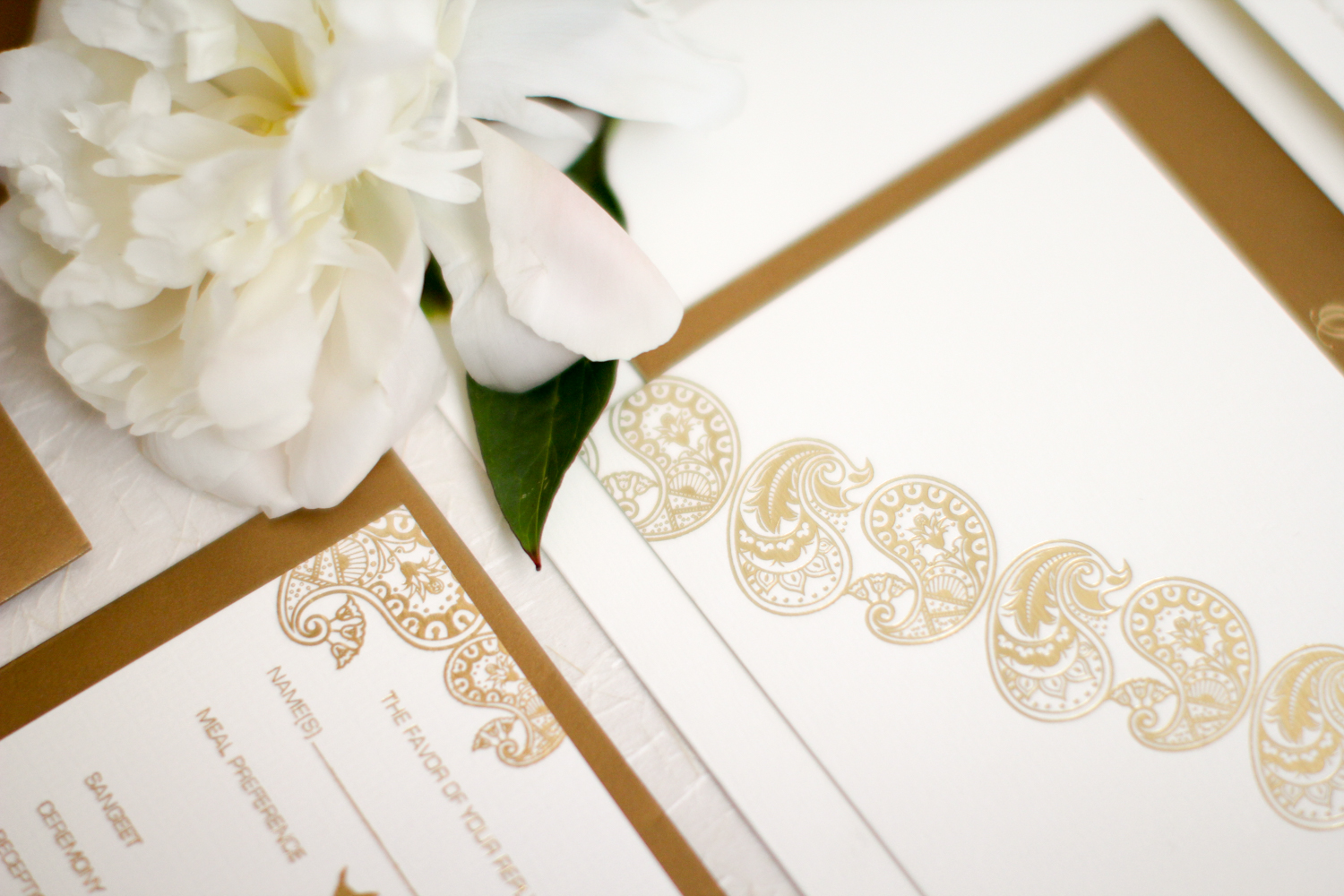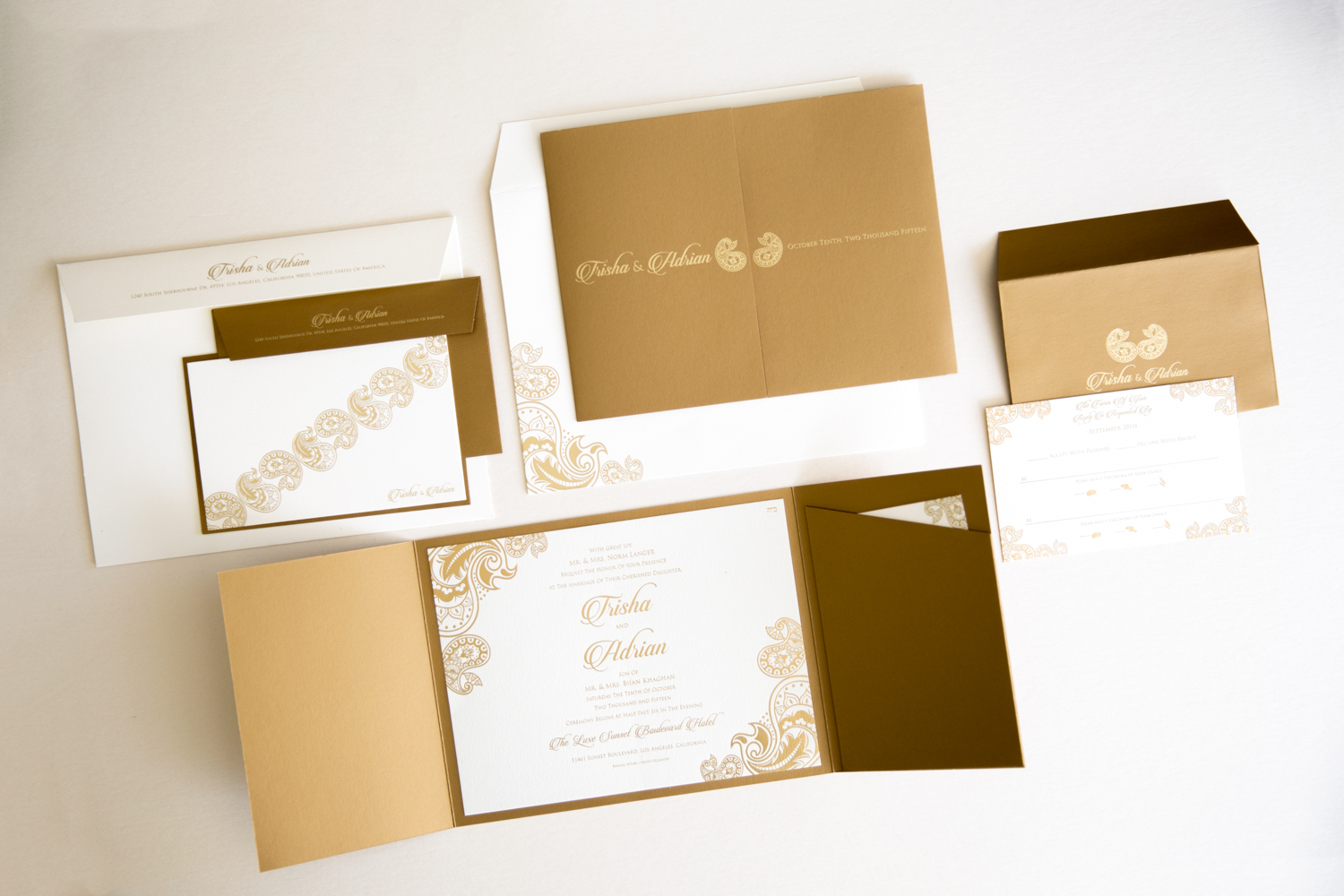 The paisley is not only a motif of refined design but also an ancient Zoroastrian symbol of life and eternity. The perfect emblem for a wedding that joins both old and new traditions.
Shown here in elegant gold foil pressed with antique gold gatefold for Trisha and Adrian's classic Jewish wedding at the Luxe Hotel Sunset.
Also shown in champagne silk folio with ivory inset for Melissa and David's wedding at Oheka Castle in New York.