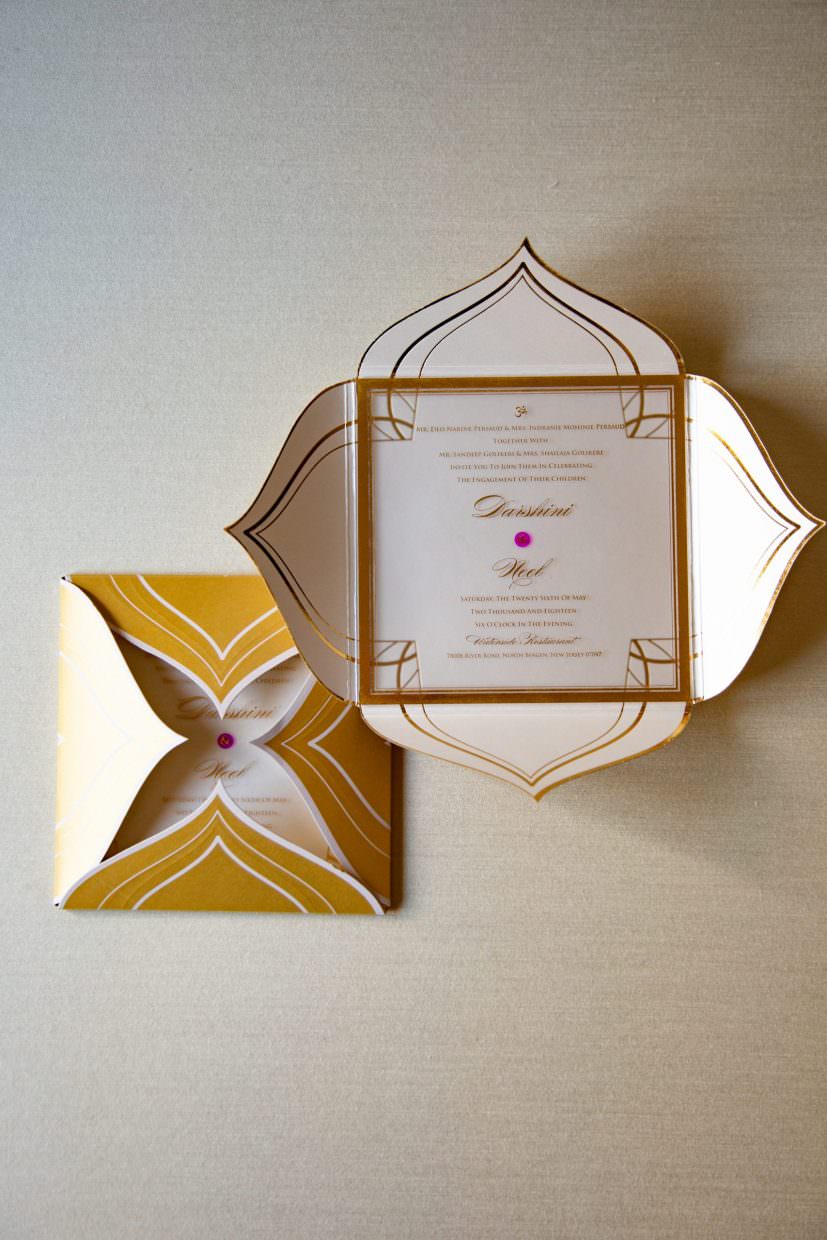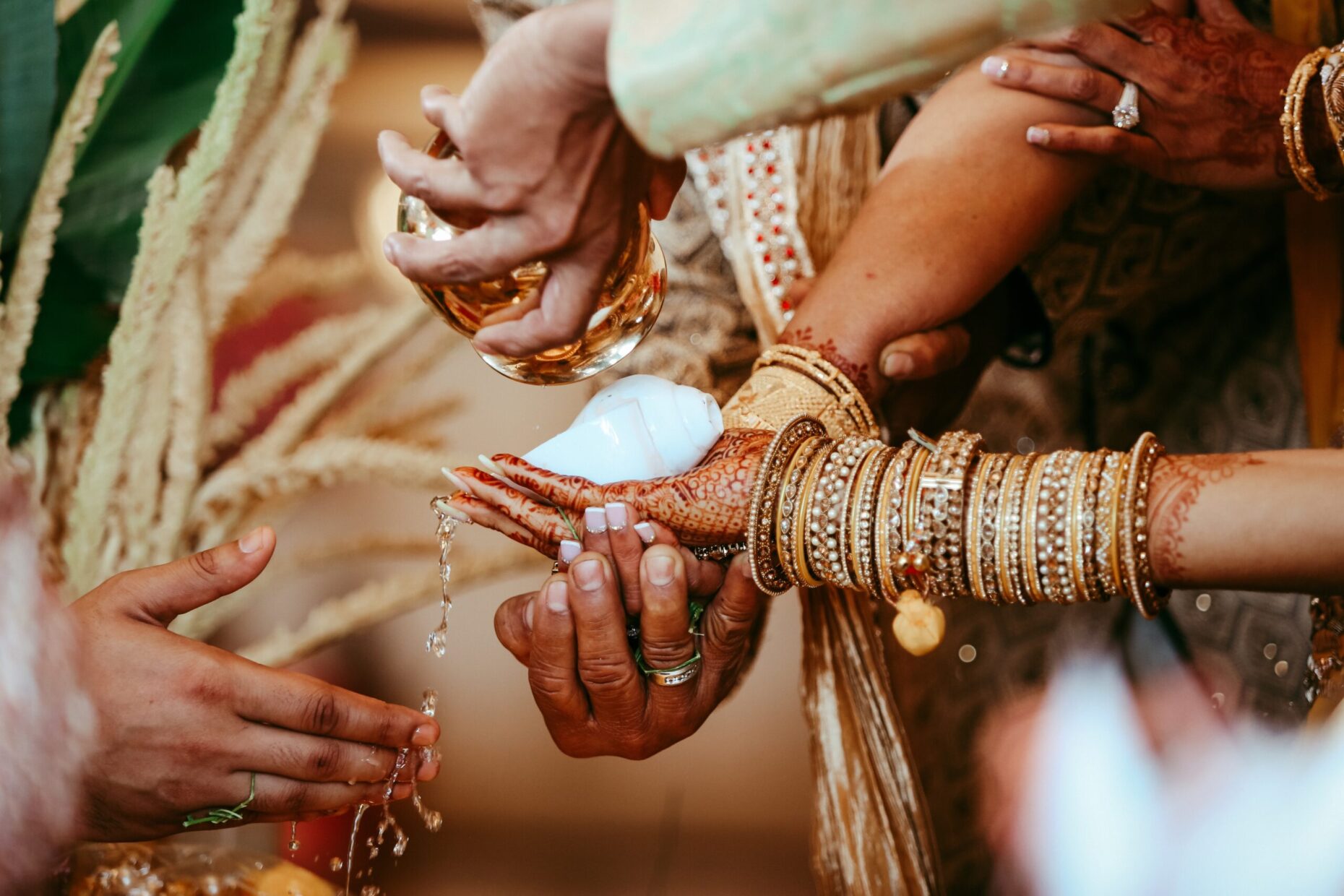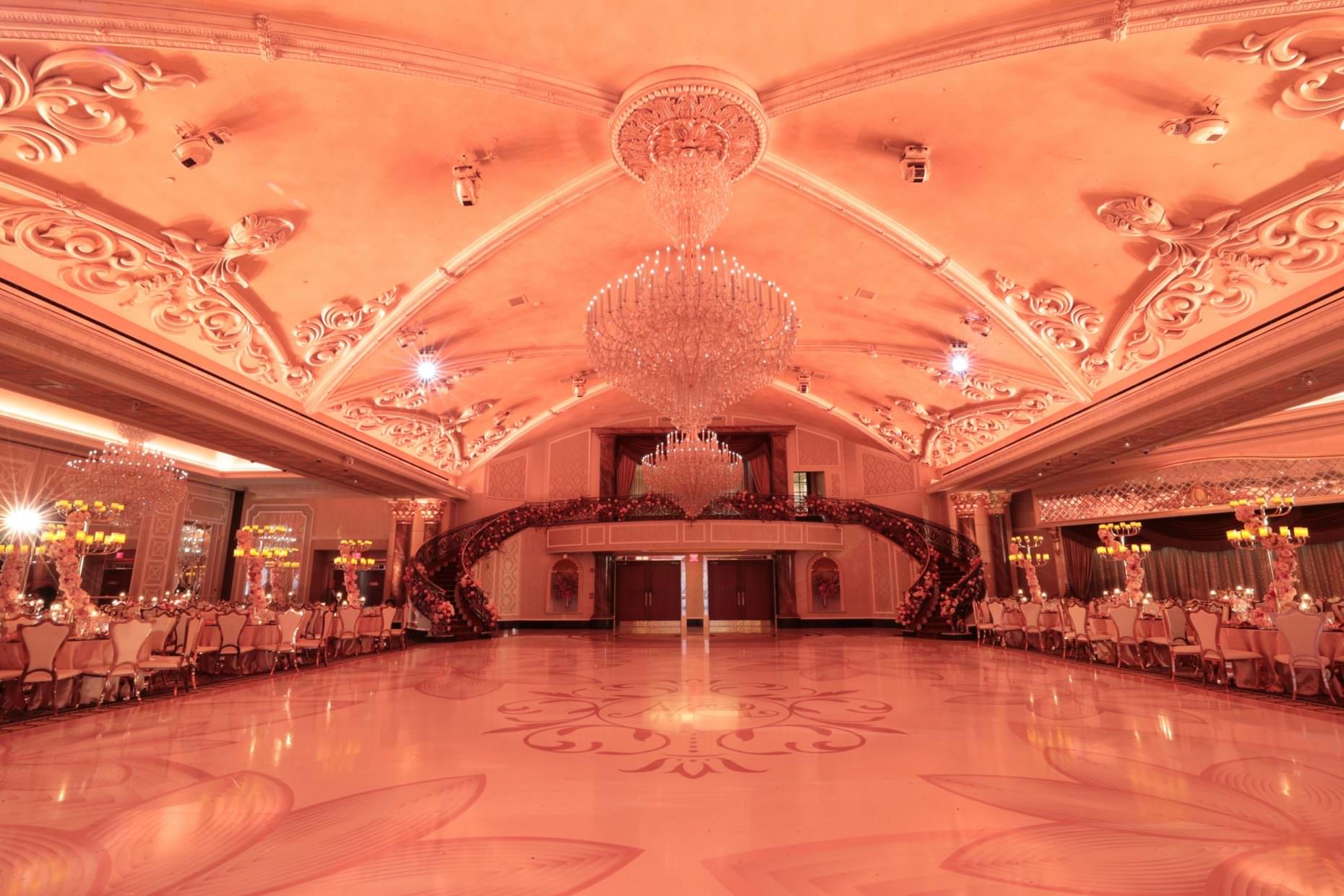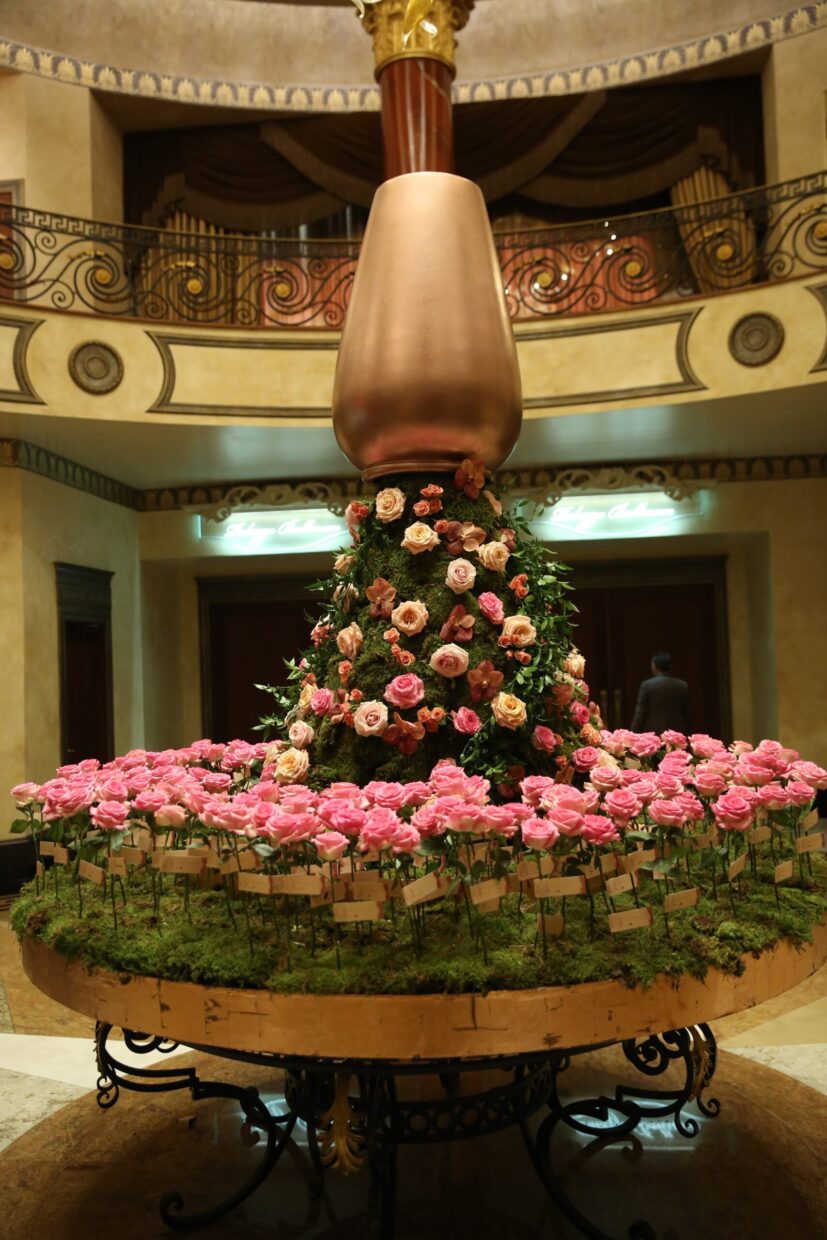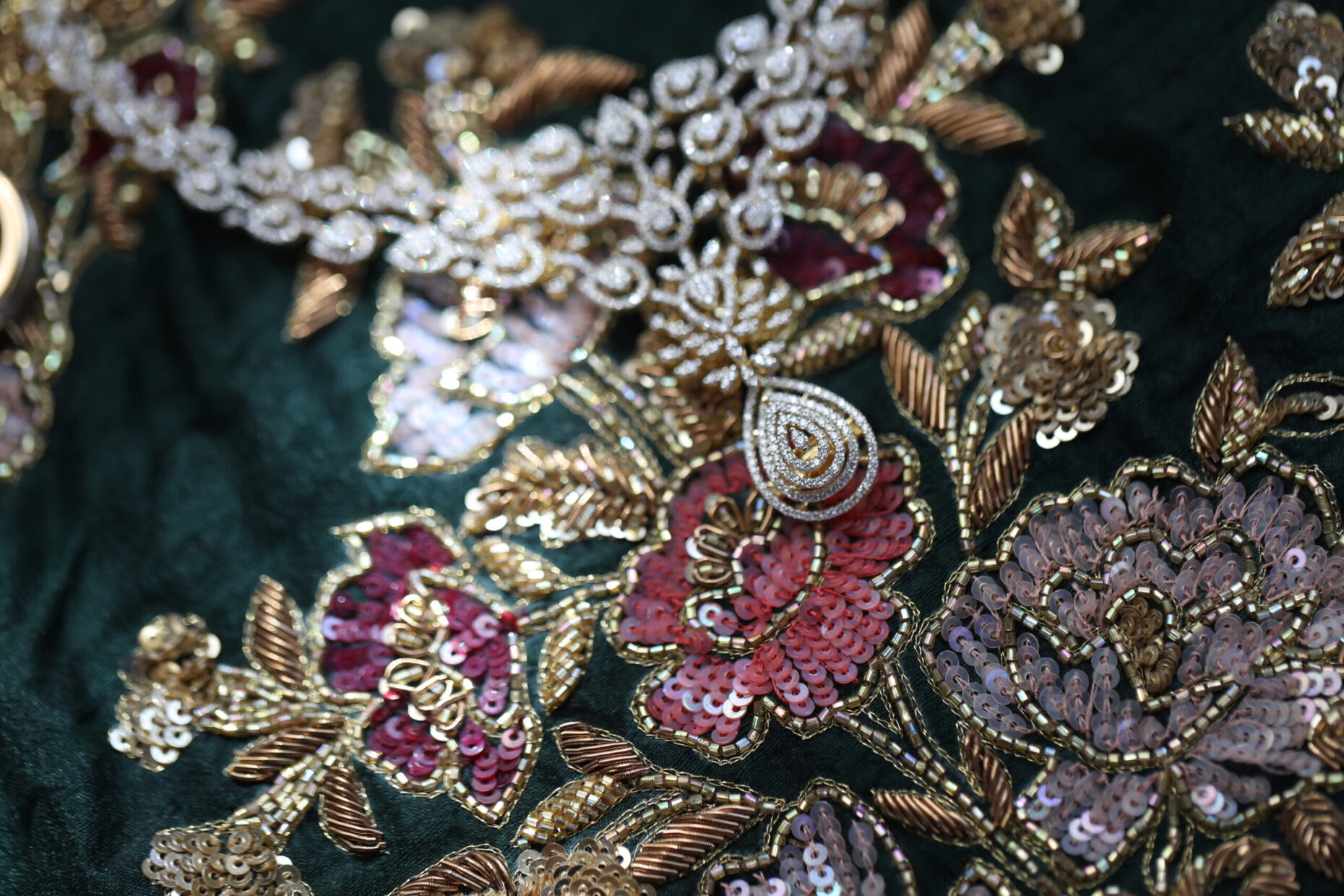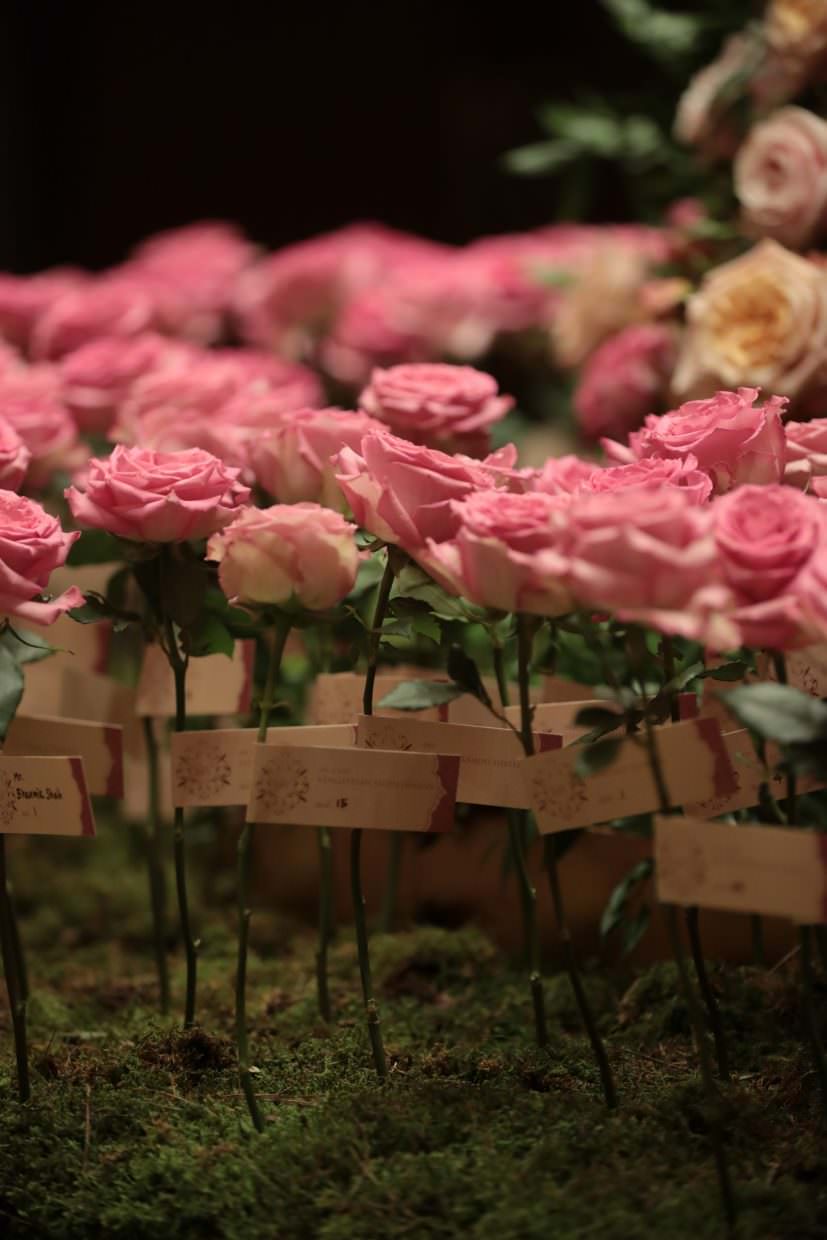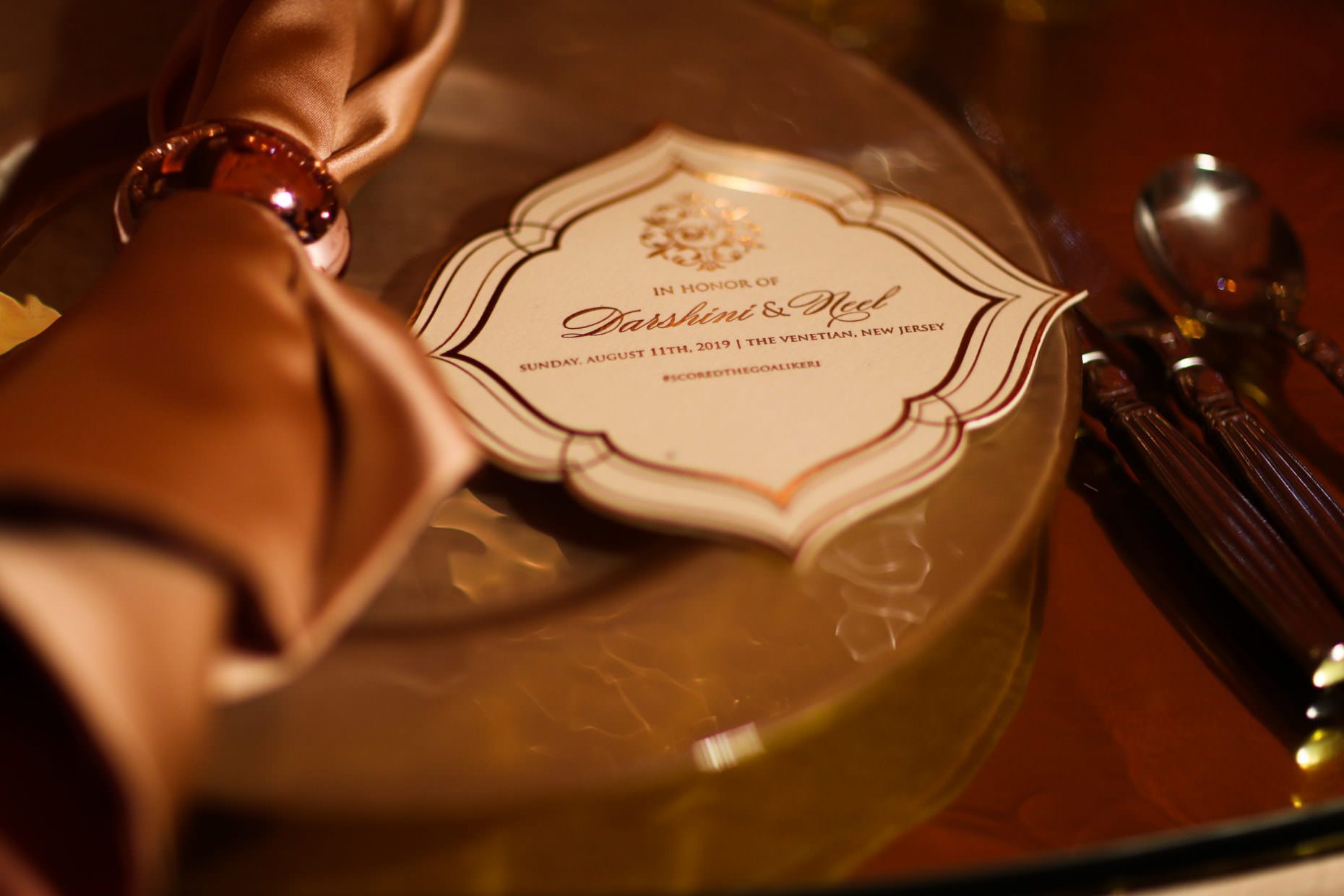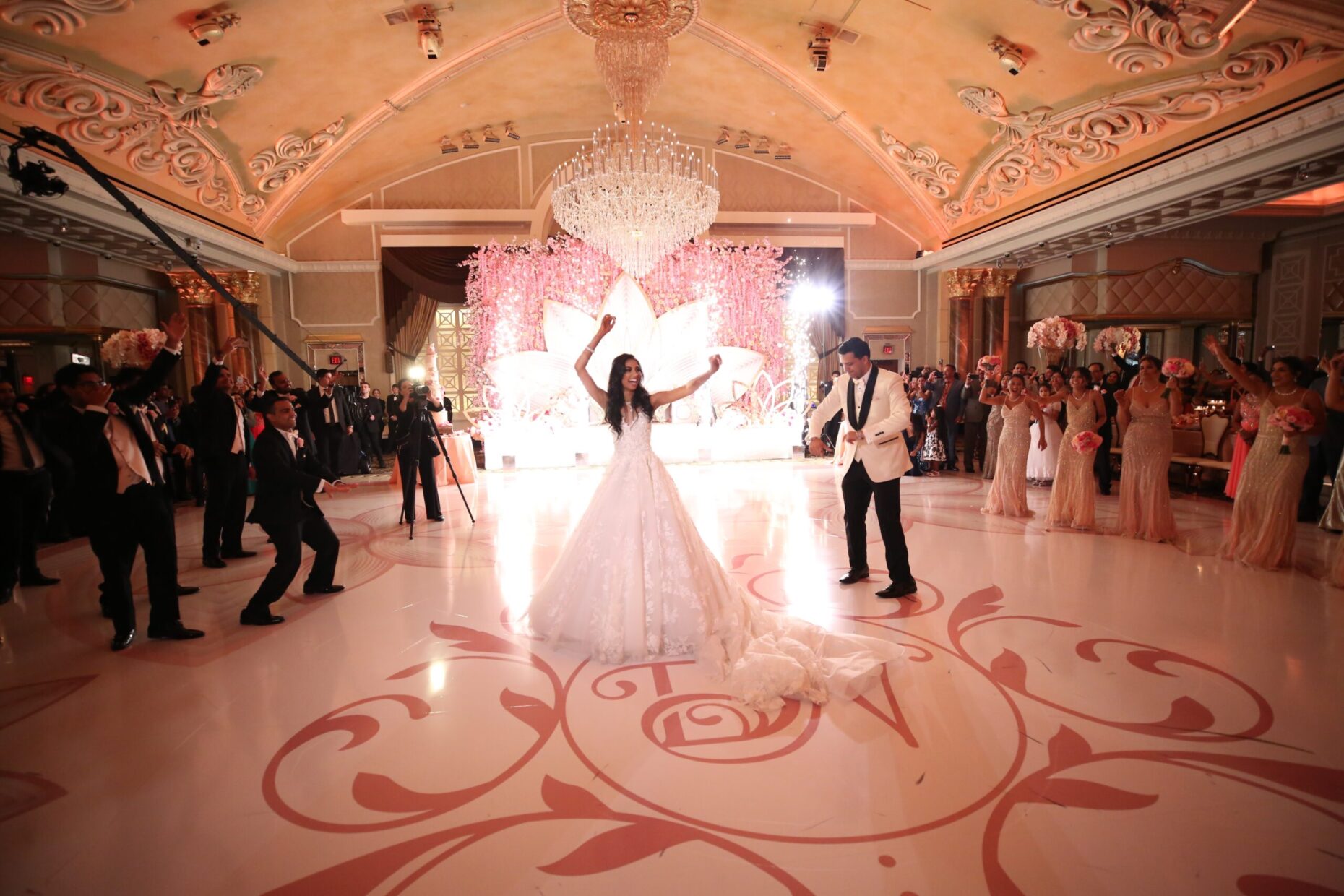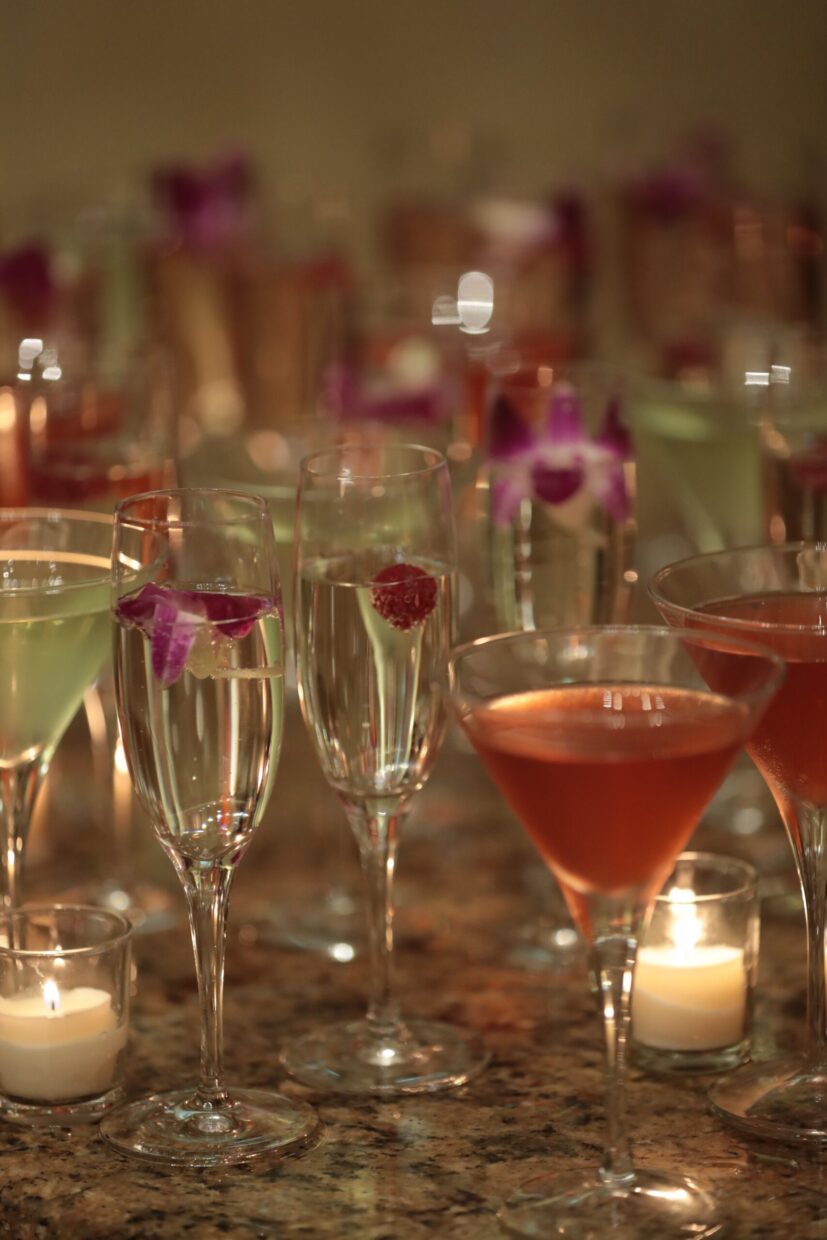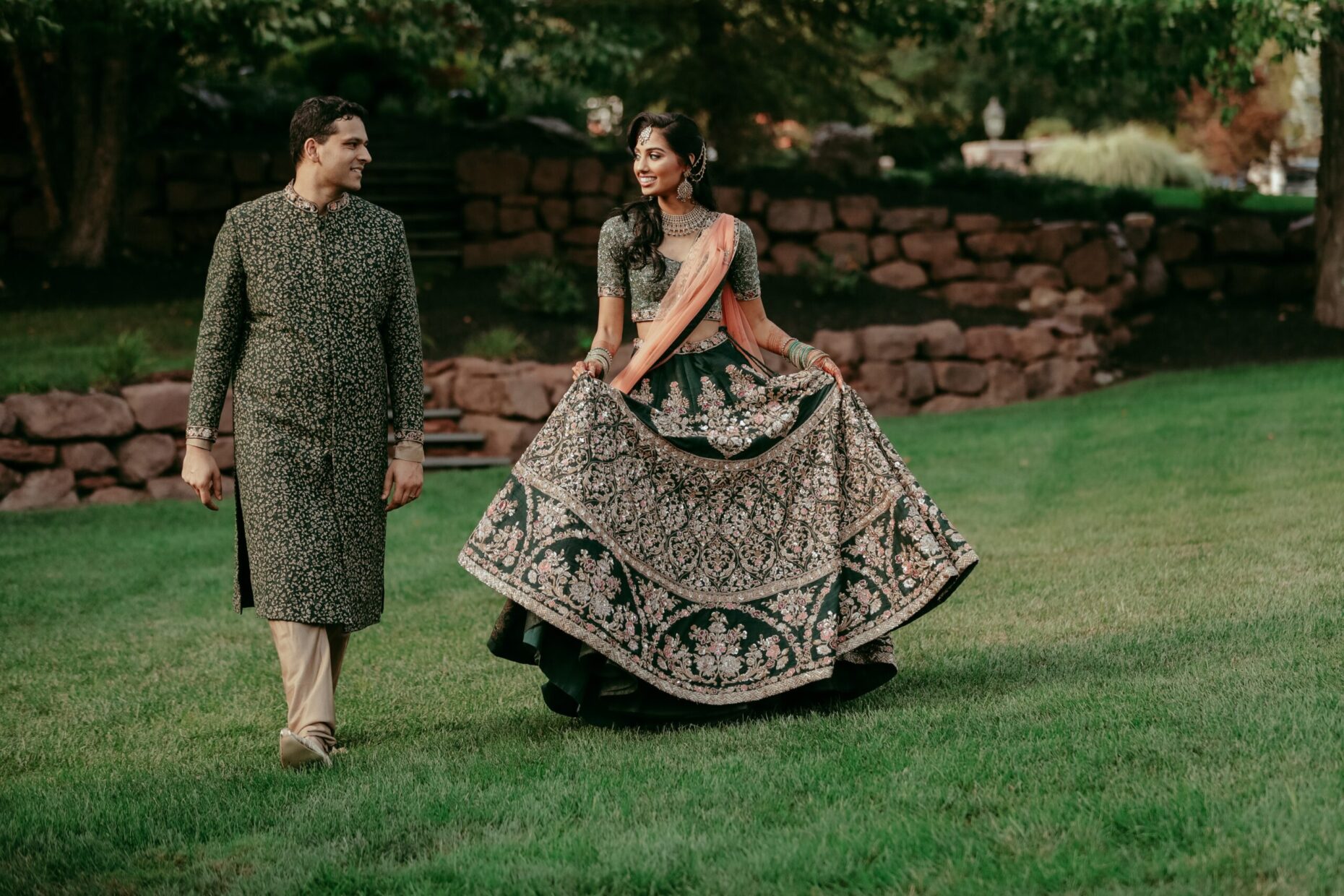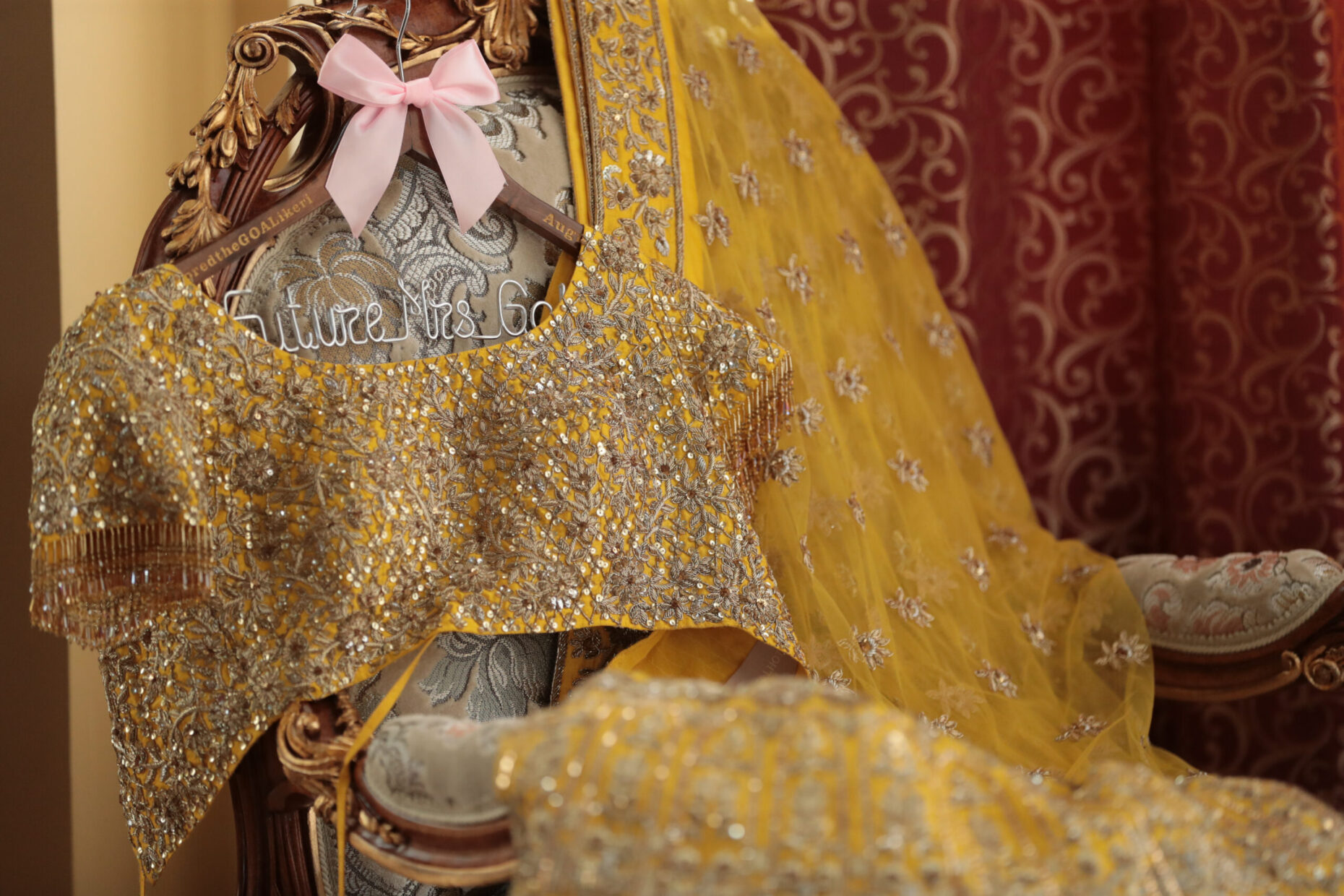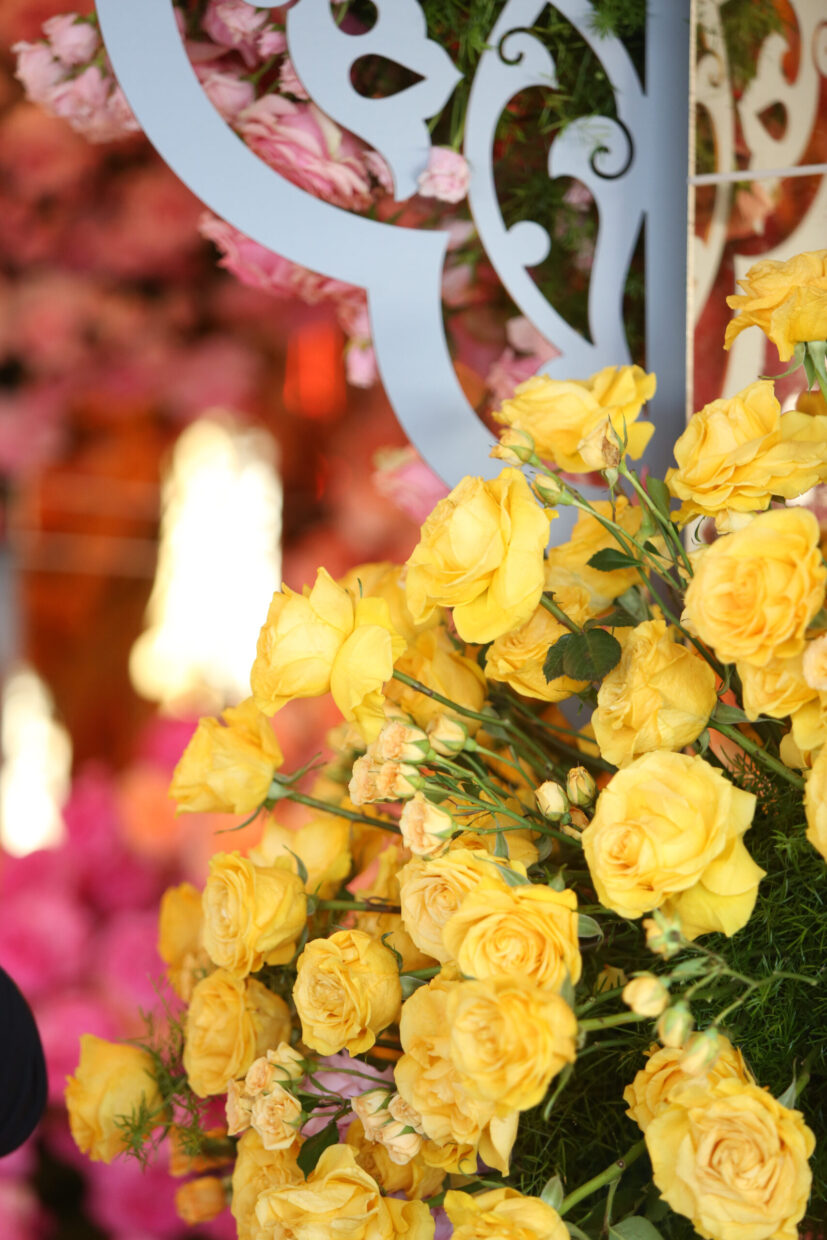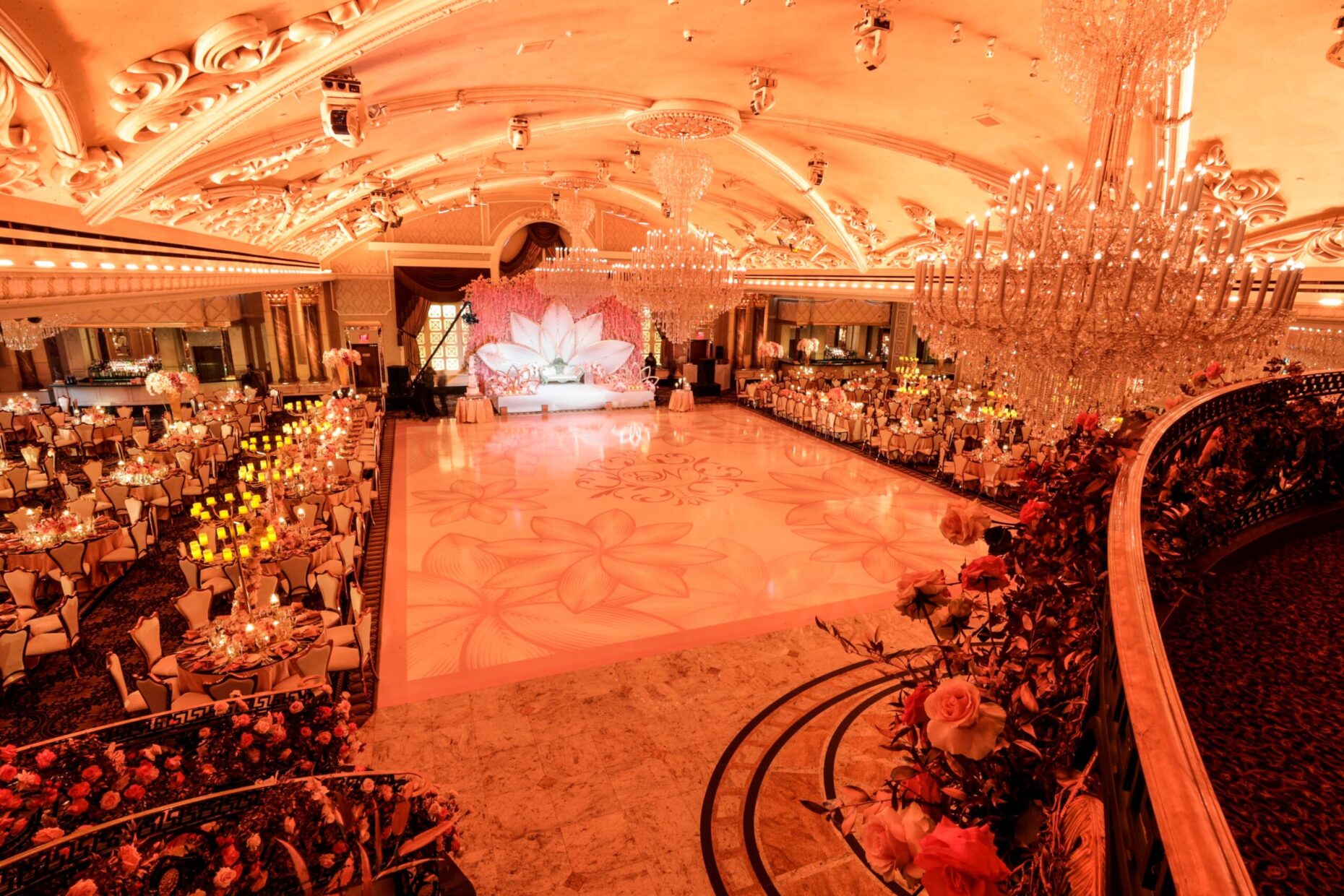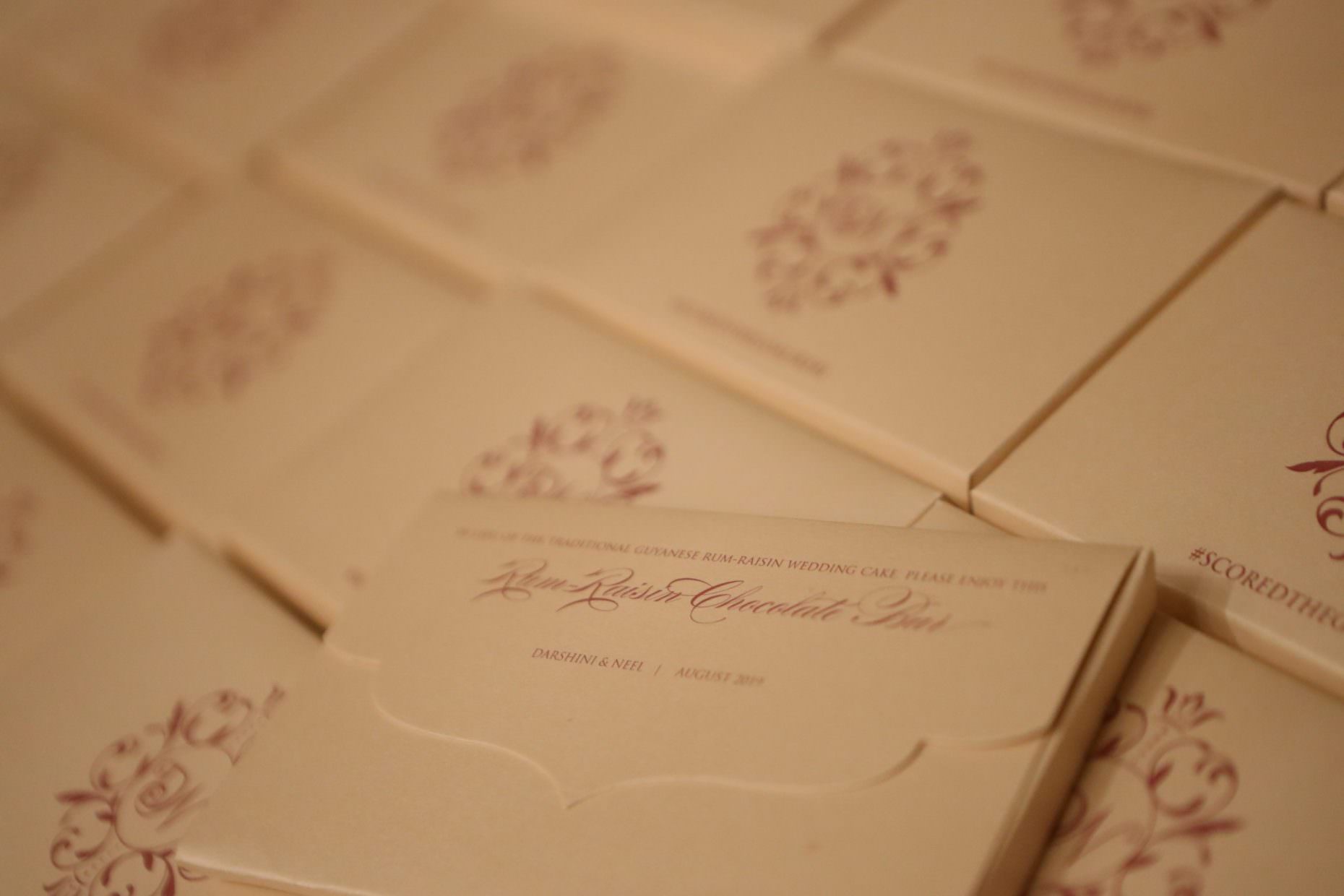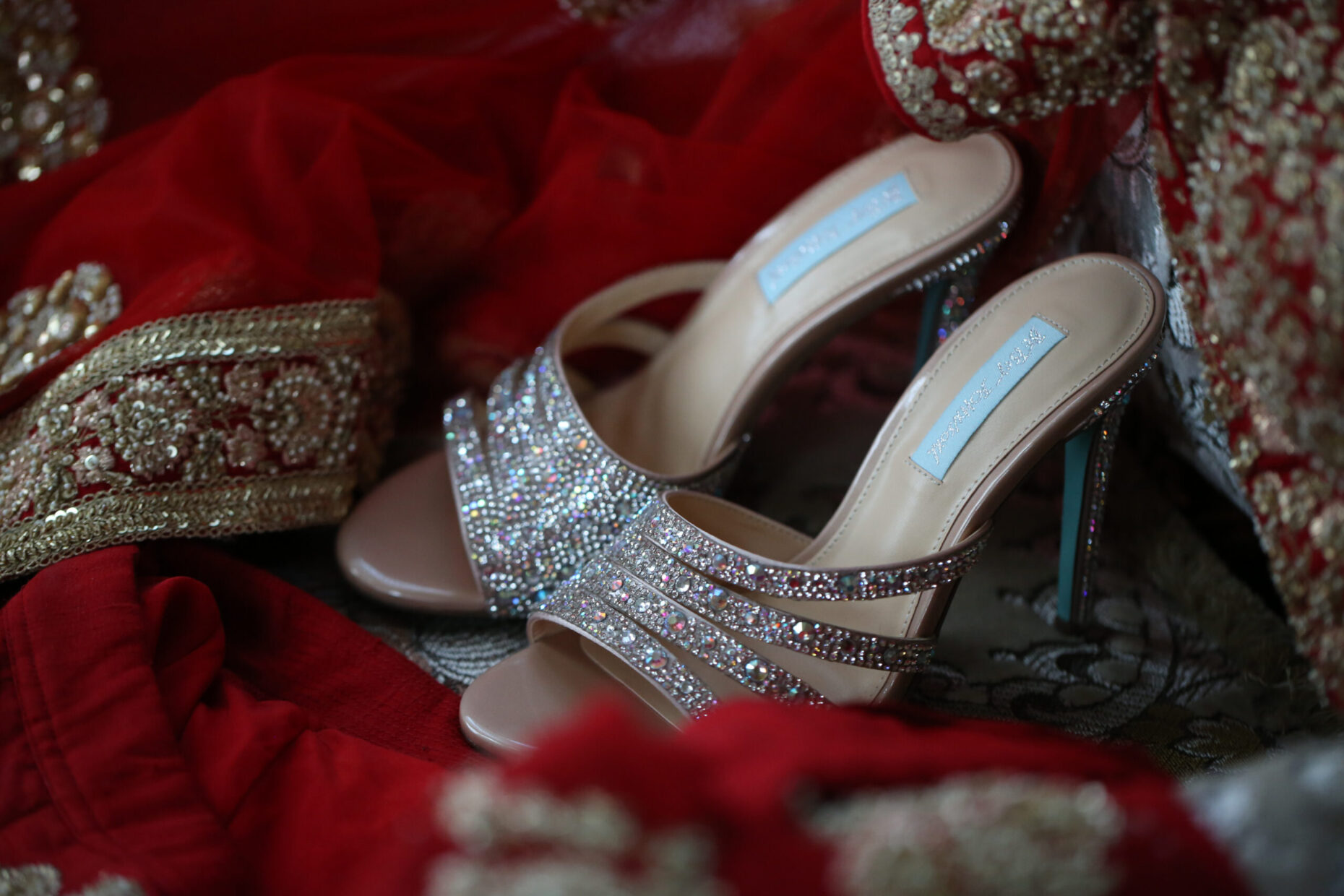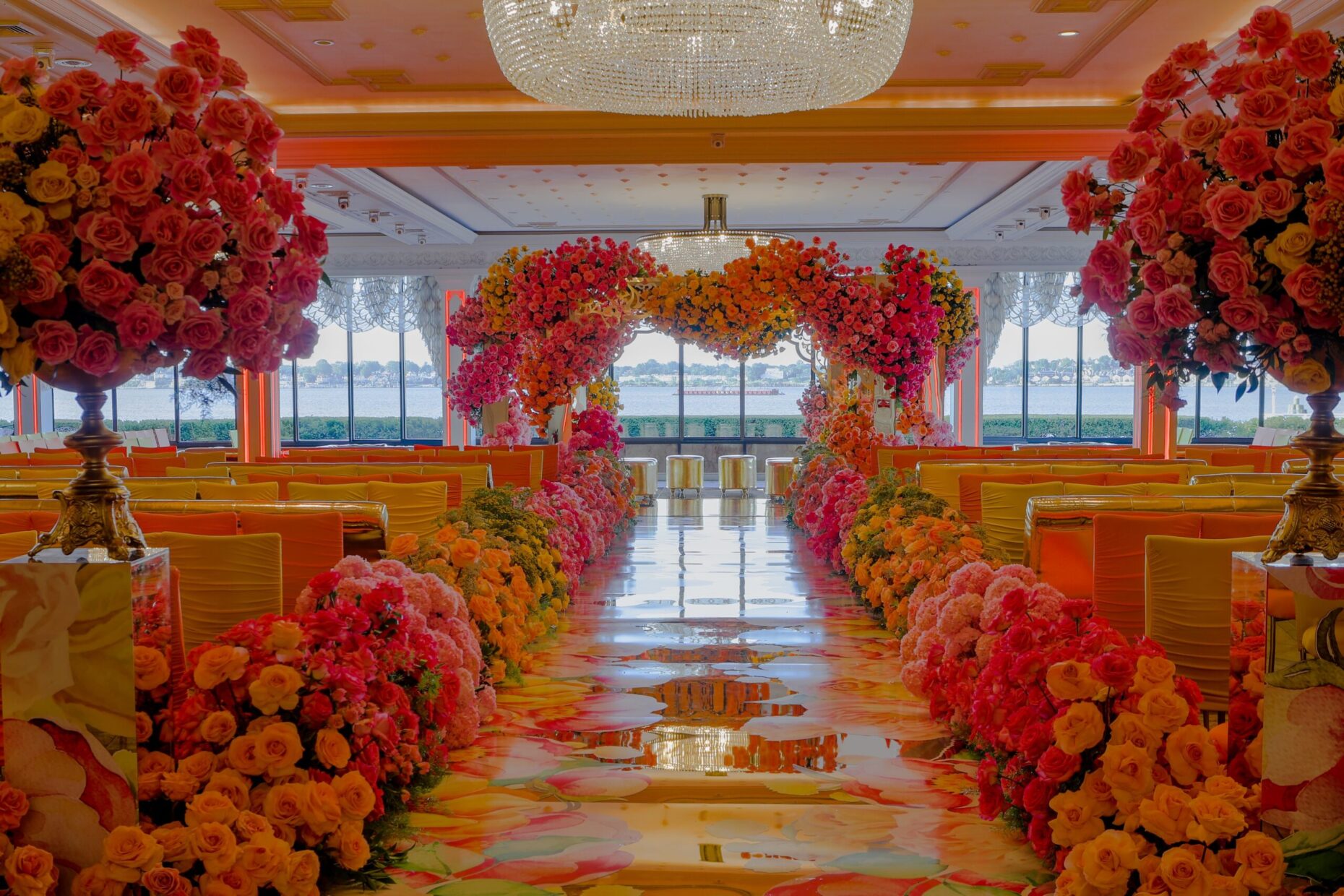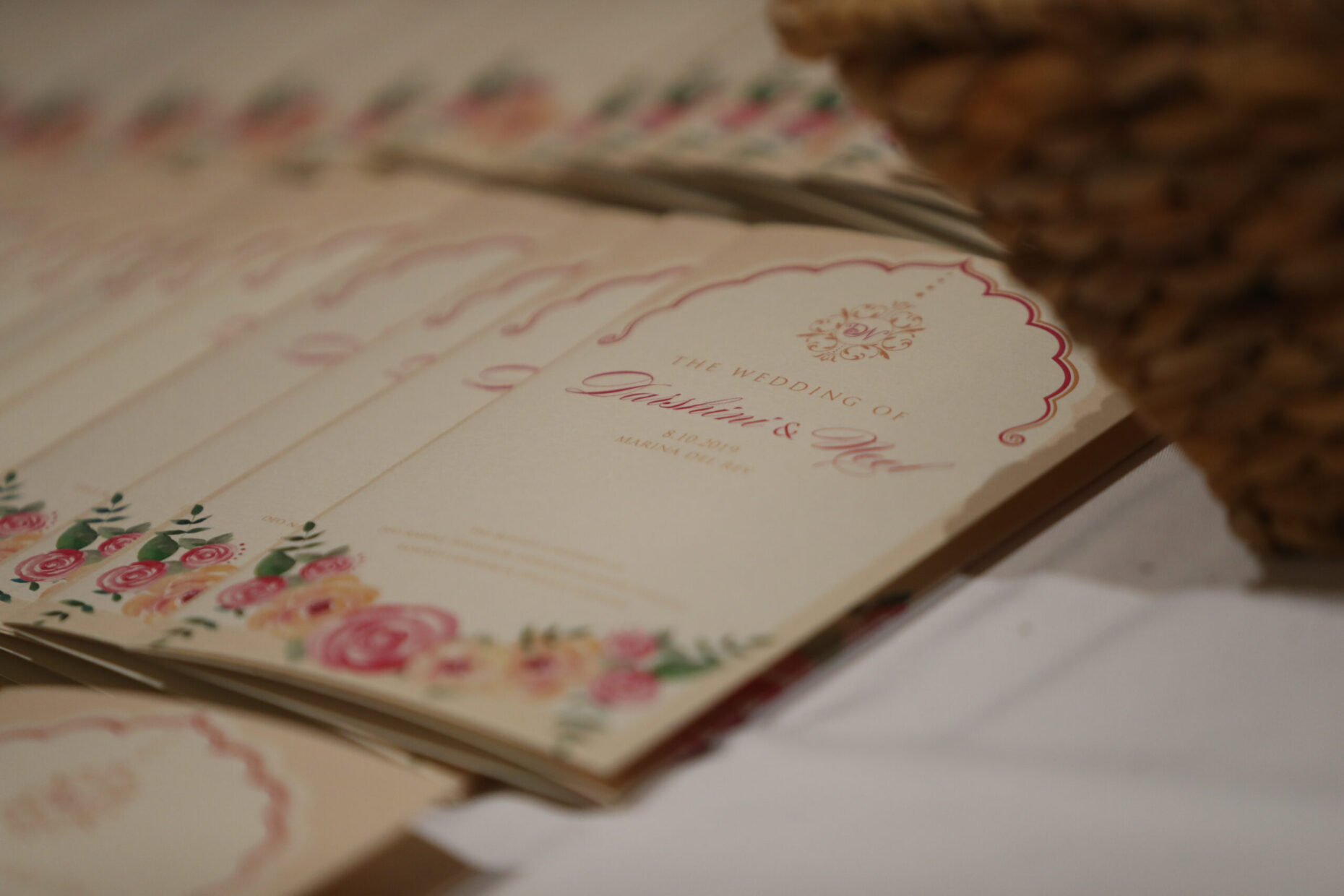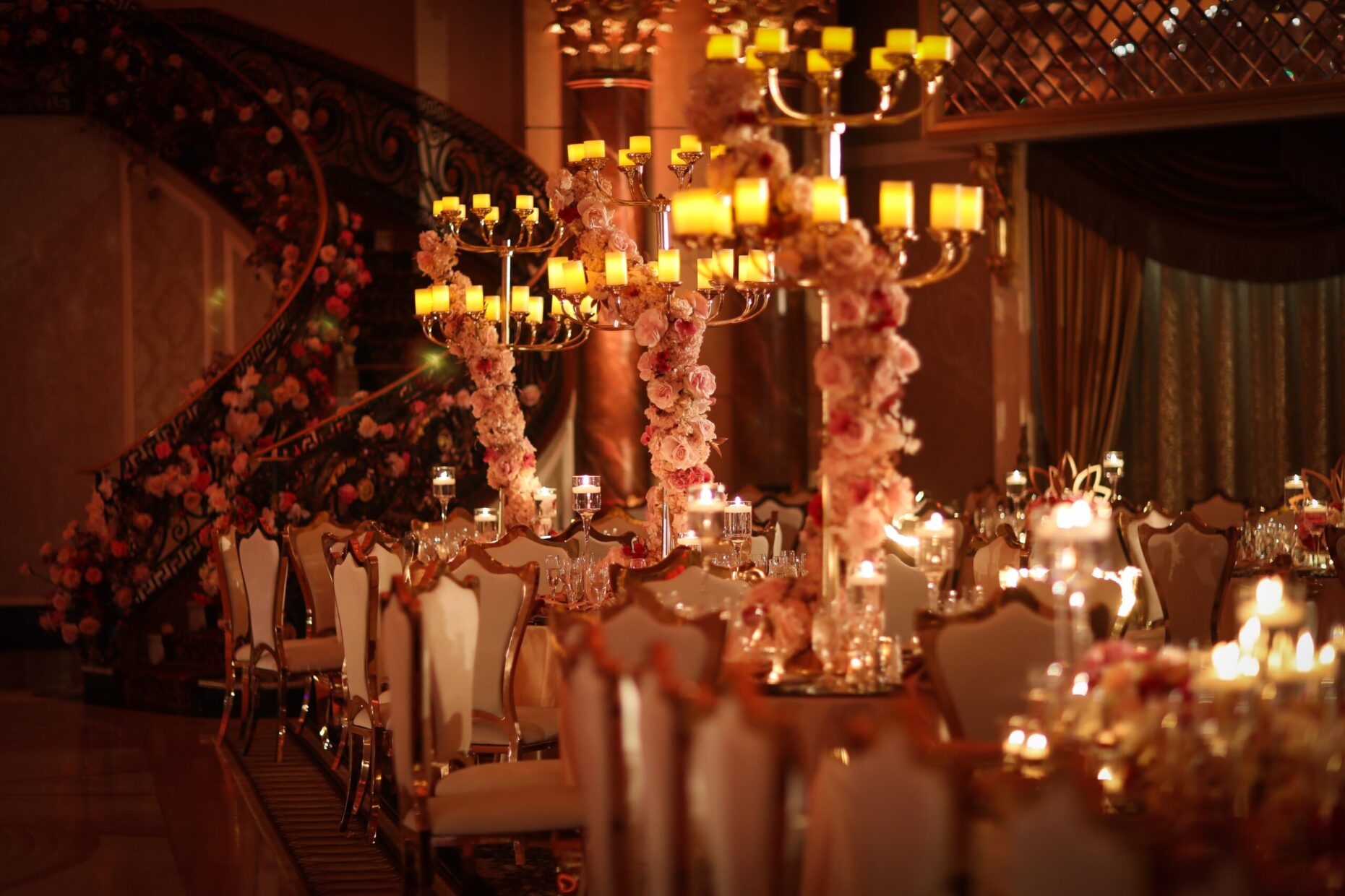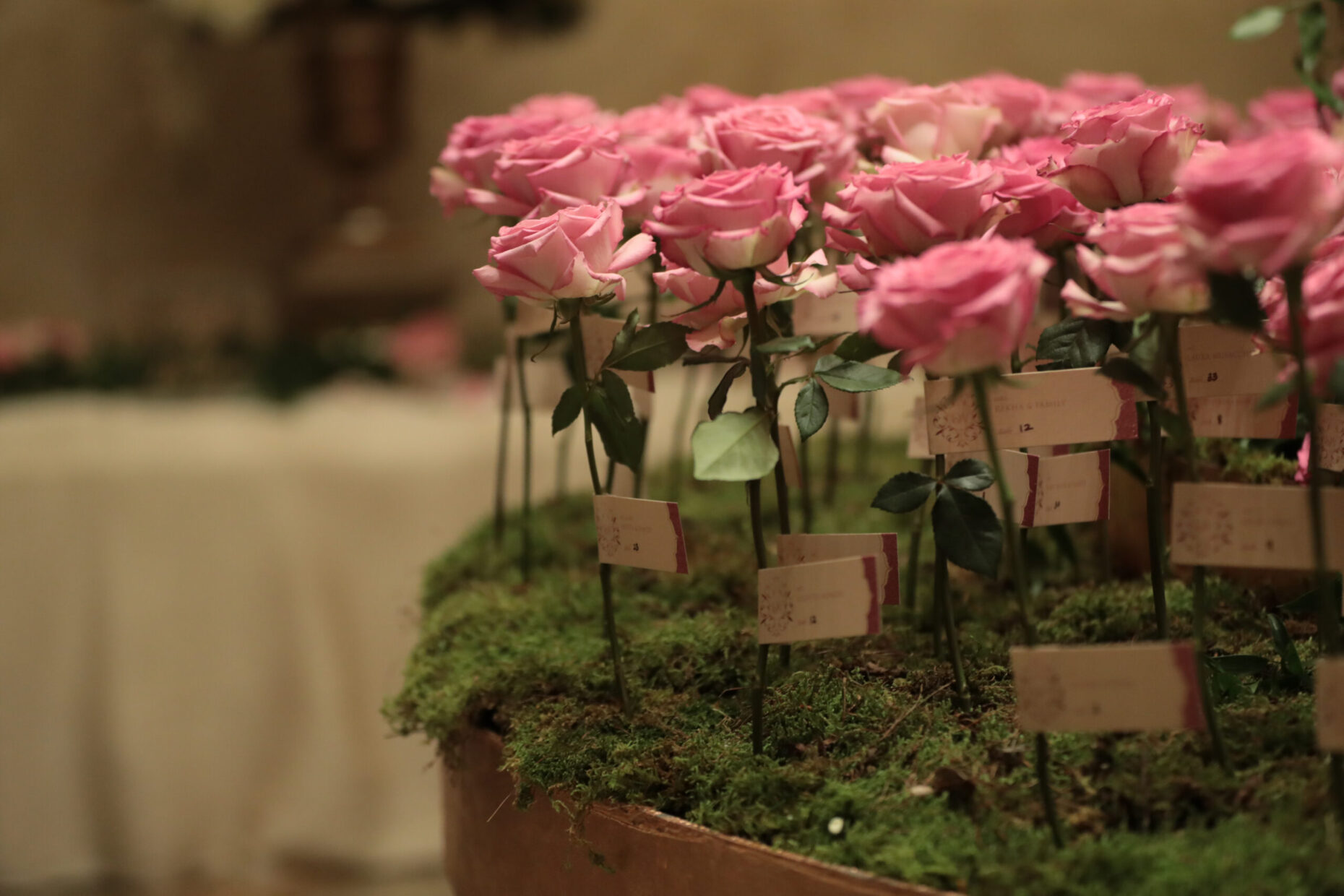 How Azure Put The Final Touches On This Grandiose Multicultural Wedding, From Start To End
Azure is built on the belief that being a gracious host is an art form, and that memorable events start with a thoughtfully designed invitation. Beyond setting the tone, your wedding invitation welcomes your guests to share in your joy and serves as an artifact of your union. Our goal is to make sure this correspondence, sent from your heart, is designed to distinctly echo your sentiments and your style. Because it may seem like a small gesture, but your guests will always treasure the way you made them feel.
We were honored to have partnered with Darishini and Neel, a Guyanese-Indian-American couple based in NYC. We worked with them over the course of almost two years and developed an amazingly creative relationship. We created everything from beginning to end, including engagement party and bridal shower invitations to canvas welcome totes and Indian street fair-style food signage for the colorful Mehndi Night on the eve of the wedding. We talked to the couple after the ceremony, to discuss the overall process of working with Azure and how we were able to turn first impressions into lasting impressions for their guests.
Tell us a little about your Engagement invites (since that's where we started) and your vision for the engagement party. How did that vision come to life?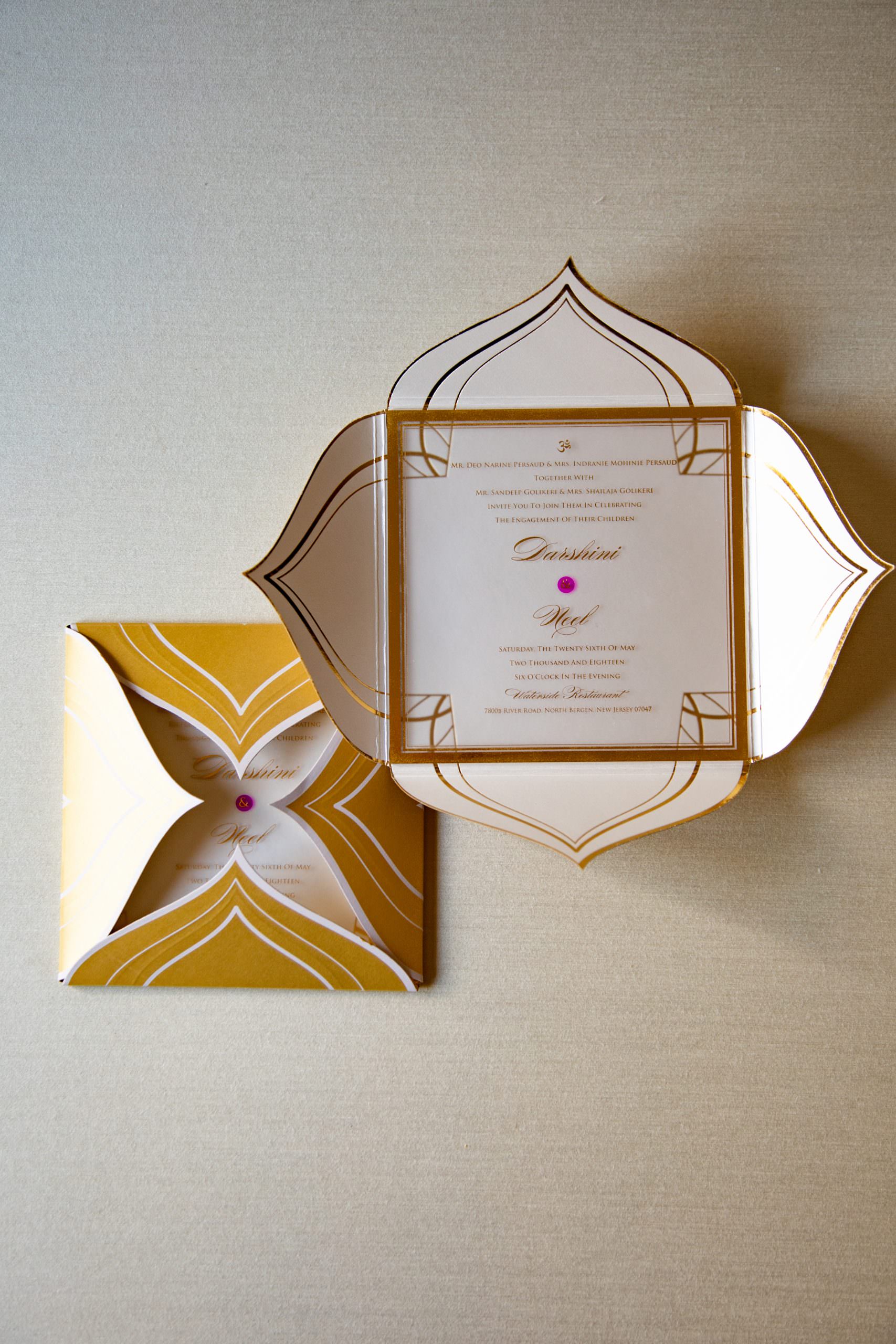 For this event, I wanted it to be super classy and have stylistic Indian touches. I love rose gold, peacocks and lotus flowers. Also, we wanted to include an Om sign. While it sounds like a lot, it was really for the design process. Of course, Andaleeb made it so easy to include these elements. In addition, she made our invites unique! The classy touch of an acrylic invite with a card on the inside for our prayer was so elegant. I have guests that still keep these invites until today.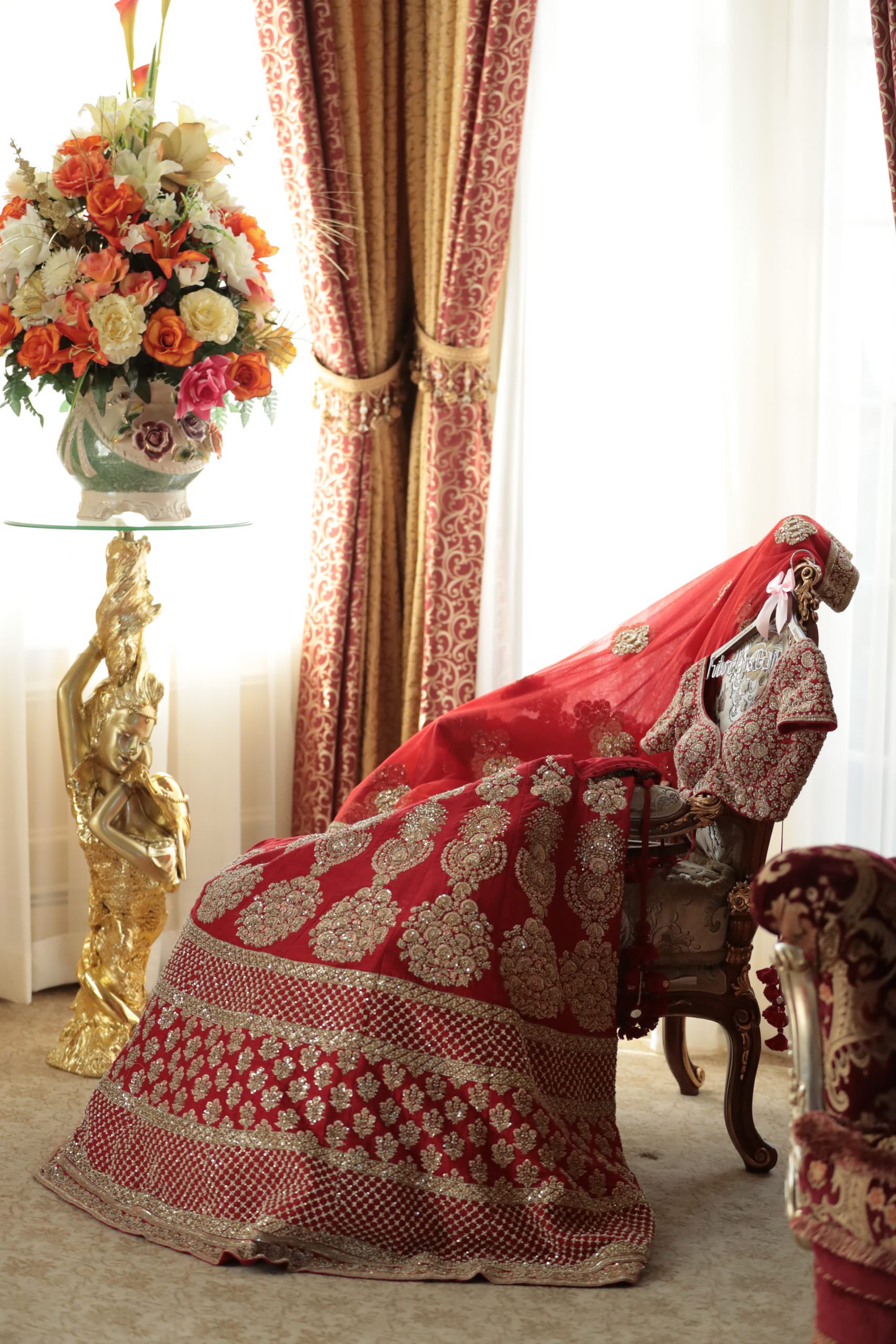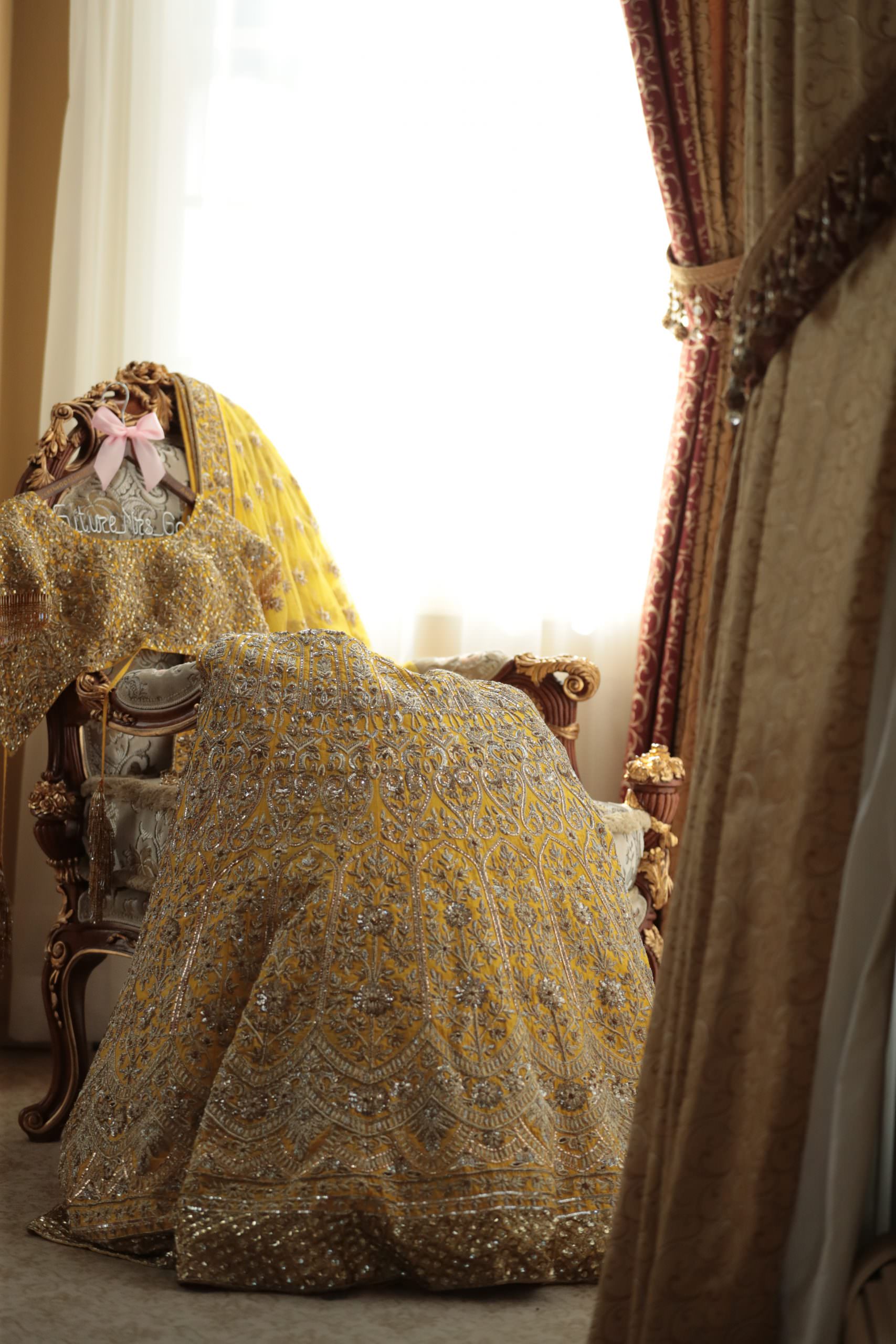 Was there an element of culture or destination (local, international, diaspora/immigrant, artistic, multi-generational) at your wedding? Tell us about it. Are you both from the same ethnic/cultural backgrounds?
We're both born and raised in the U.S. but we definitely have a strong influence on culture that shaped our wedding events. Neel comes from a Konkani (Goan) family and I come from a Guyanese (from Guyana) family. We incorporated these cultural elements via our events, an example of this is I got married in a yellow outfit and exited in a red outfit.
How about the actual wedding planning process? What was your favorite part?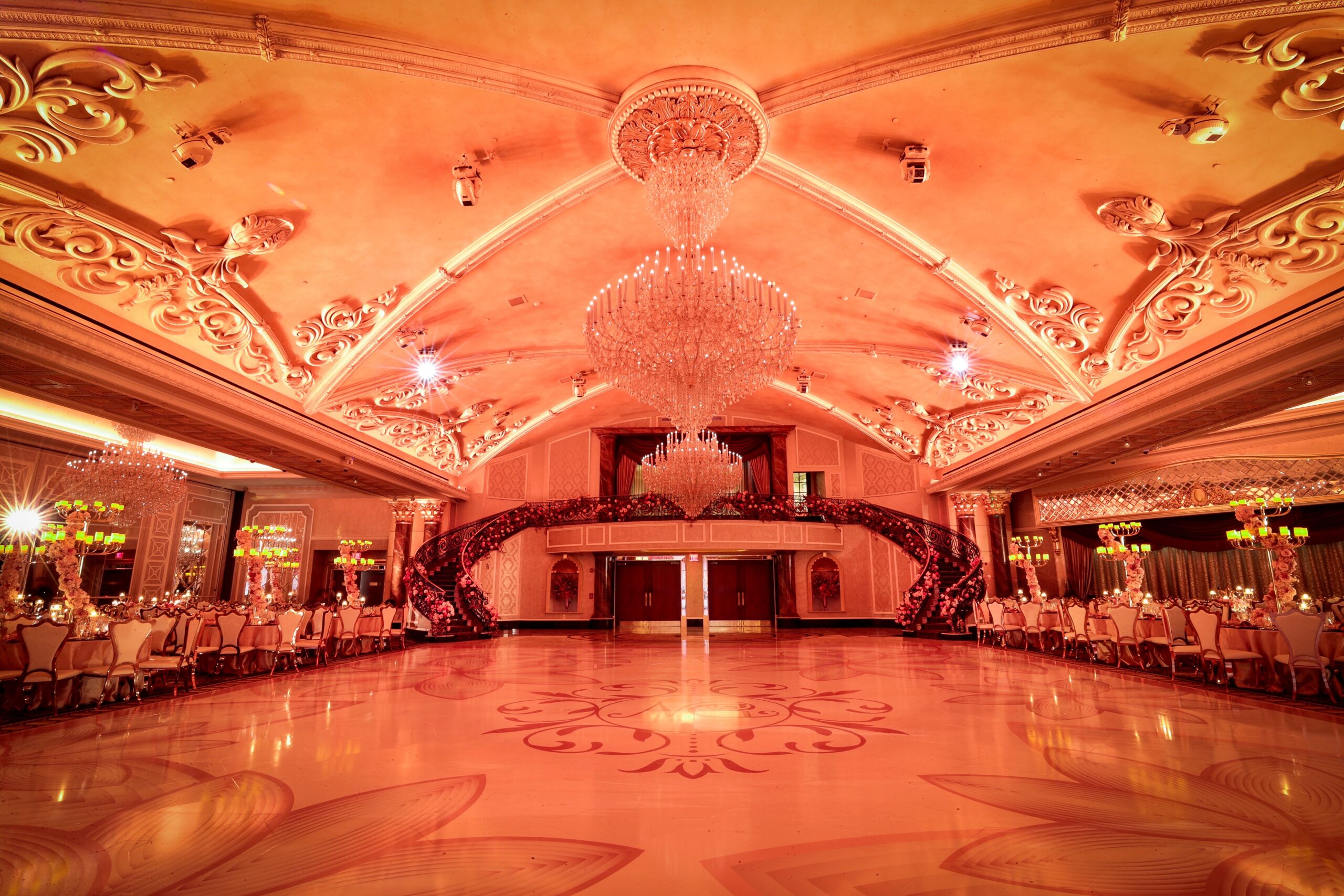 When we went to India, we had the opportunity to work with Manish Malhotra to design our wedding outfits, it was such a blessing! He drew our wedding outfits for us, it was an amazing experience.
Food tasting was awesome, Moghul has the best catering experience! Really, you cannot go wrong here. They can pretty much do any cuisine and as stuffed as you may be from eating their delicious and gorgeous food, you somehow try to find more room to eat all the dishes they have to offer. My palette was always bursting with flavors.
Working with Azure is 100% on my top favorite experiences during my wedding. I honestly miss working with Andaleeb so much I try to imagine ways we can work together again. Her compassion and understanding through the entire process is something I rarely experience.
Truly, a vendor I never had to schedule a call with. She was so accommodating to my schedule. I would actually come up with wedding ideas on my drive home from work and talk to her about it. Just through my words, she was able to bring everything to life. The quality of work was so beautiful. I saved everything I could from the wedding because every detail was an unreal design. I use my welcome bags as my grocery bags until today. I kept a box of signs for our food, signature beverages, brochures of our wedding steps, bridal shower cards, wishes my guests wrote to me, favor designs and I can go on for a long time about this. But, the one thing that I would say is the best touch of all was the wedding logo created. The flooring for our reception, the cake, the napkins, invites, all had this touch that brought it together.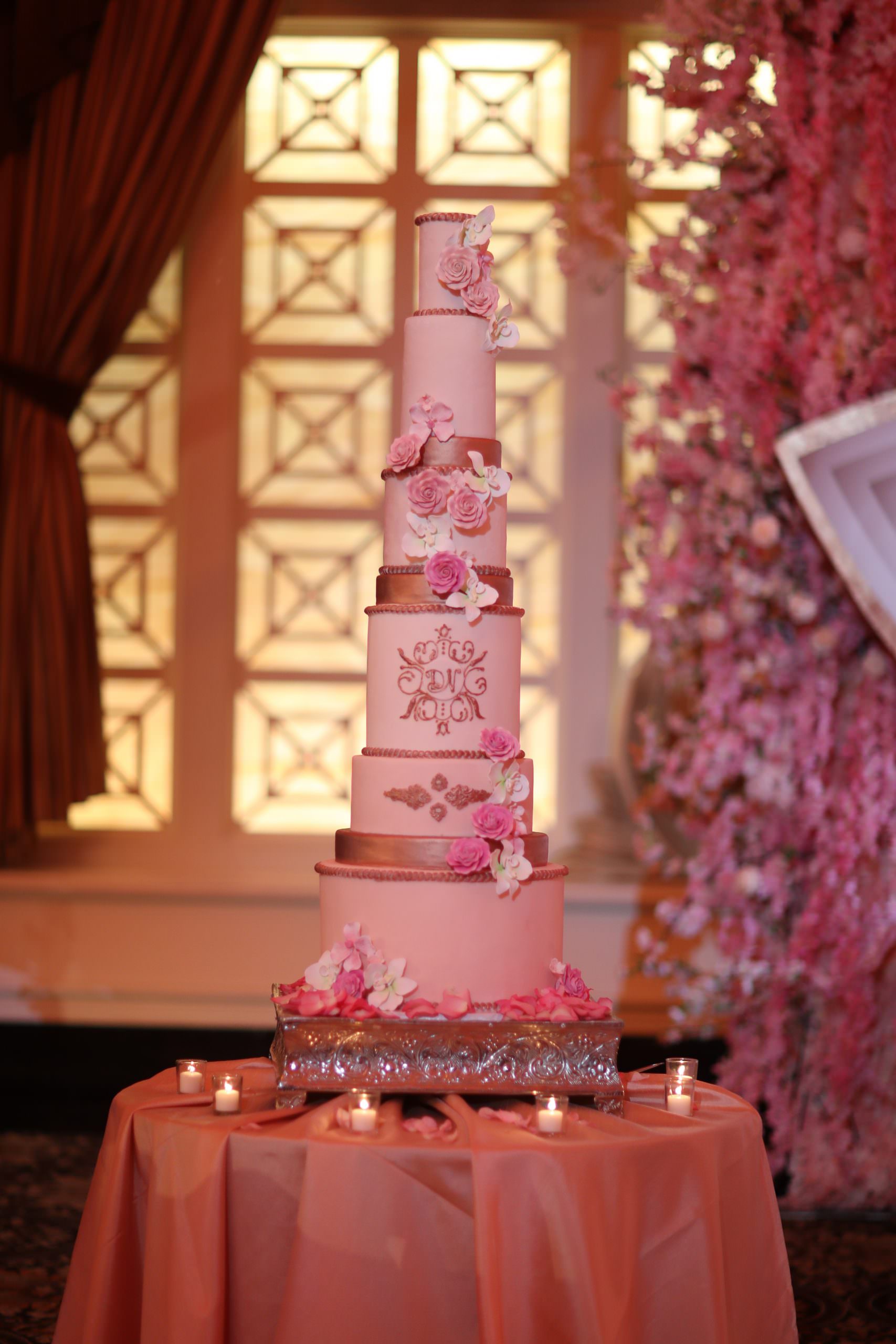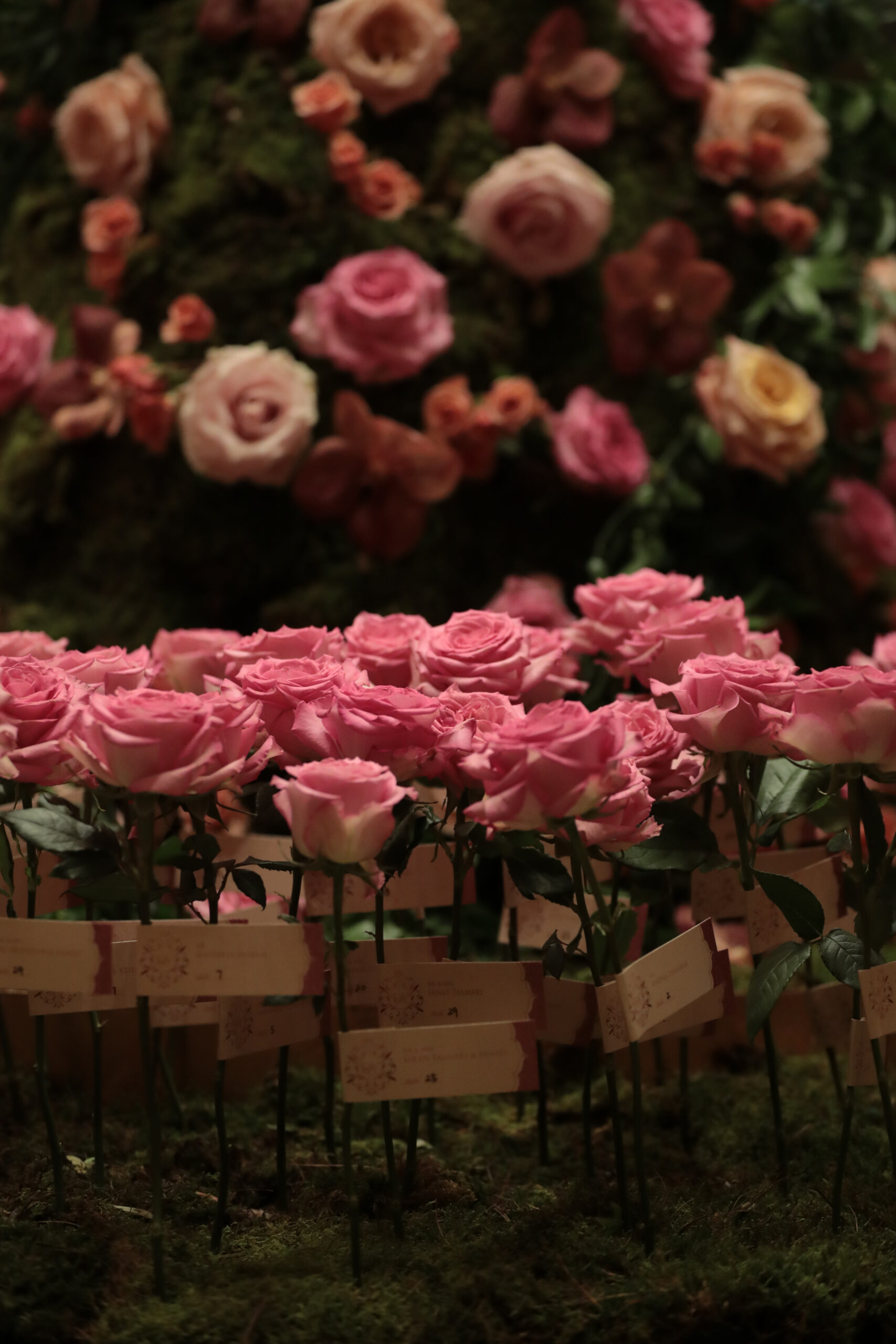 Were there any specific "wedding heroes" among vendors that really went above and beyond or saved the day in some way?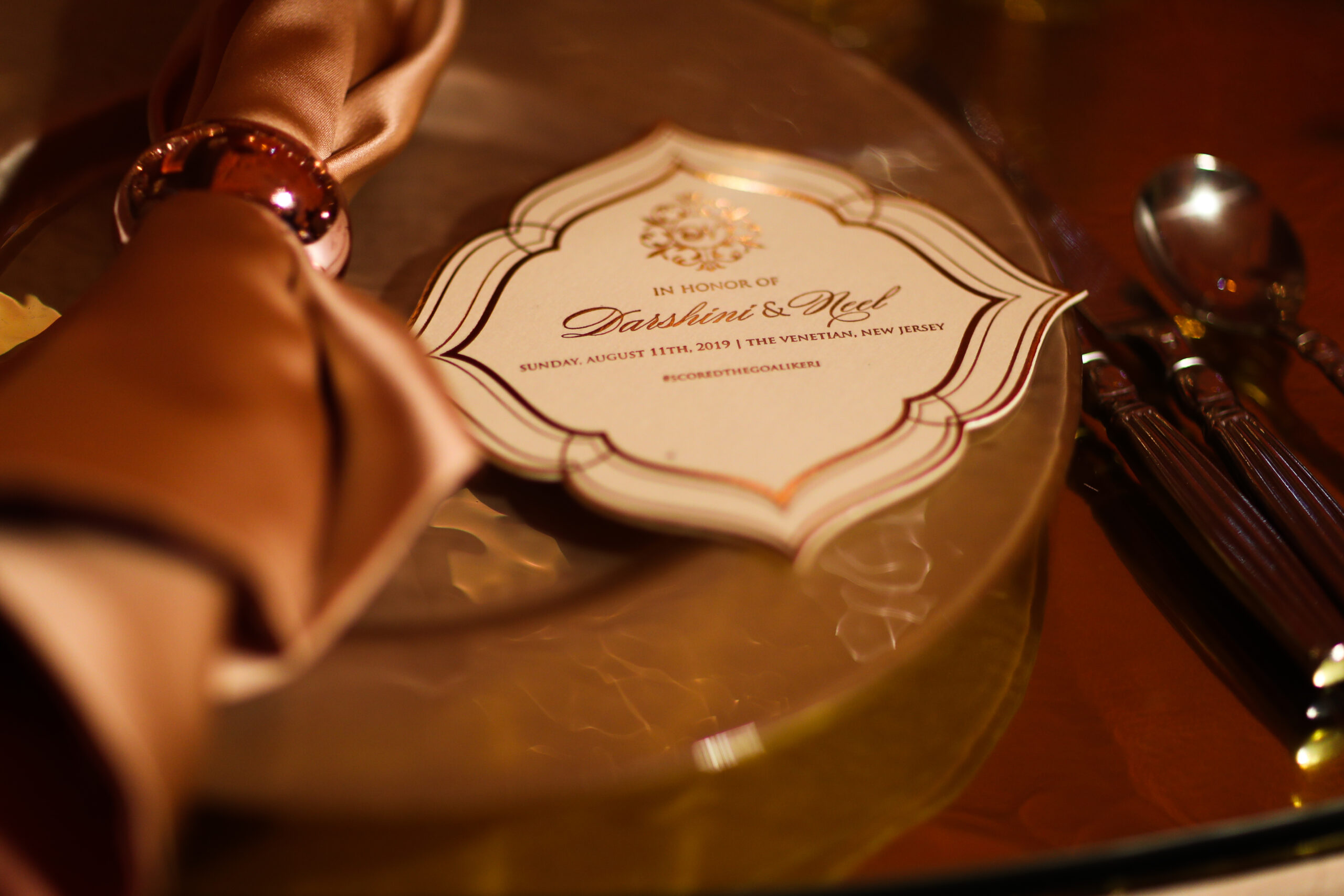 I really mean this when I say this, Andaleeb from Azure is by far is one of my favorite vendors. I remember so many times through the wedding process where I could share my thoughts on how I felt about the wedding and she guided me, even based on her personal experiences. I remember telling her last minute, weeks before the wedding that we wanted to create "thank you" cards. She created this just through one phone conversation and completely got all the details I wanted. The creative process was so much fun during the wedding, we even worked together to create our wedding website. On every single level, even if it was designing a program for our RSVPs, she was always able to help us. I also appreciate her compassion, during this time a lot of vendors may take advantage of the wedding couple. But she actually never pushed us, she really just offered to help in any way she can, and the outcome was true magic. I wish I could describe this better but the quality I am speaking about is something you have to experience working with Azure.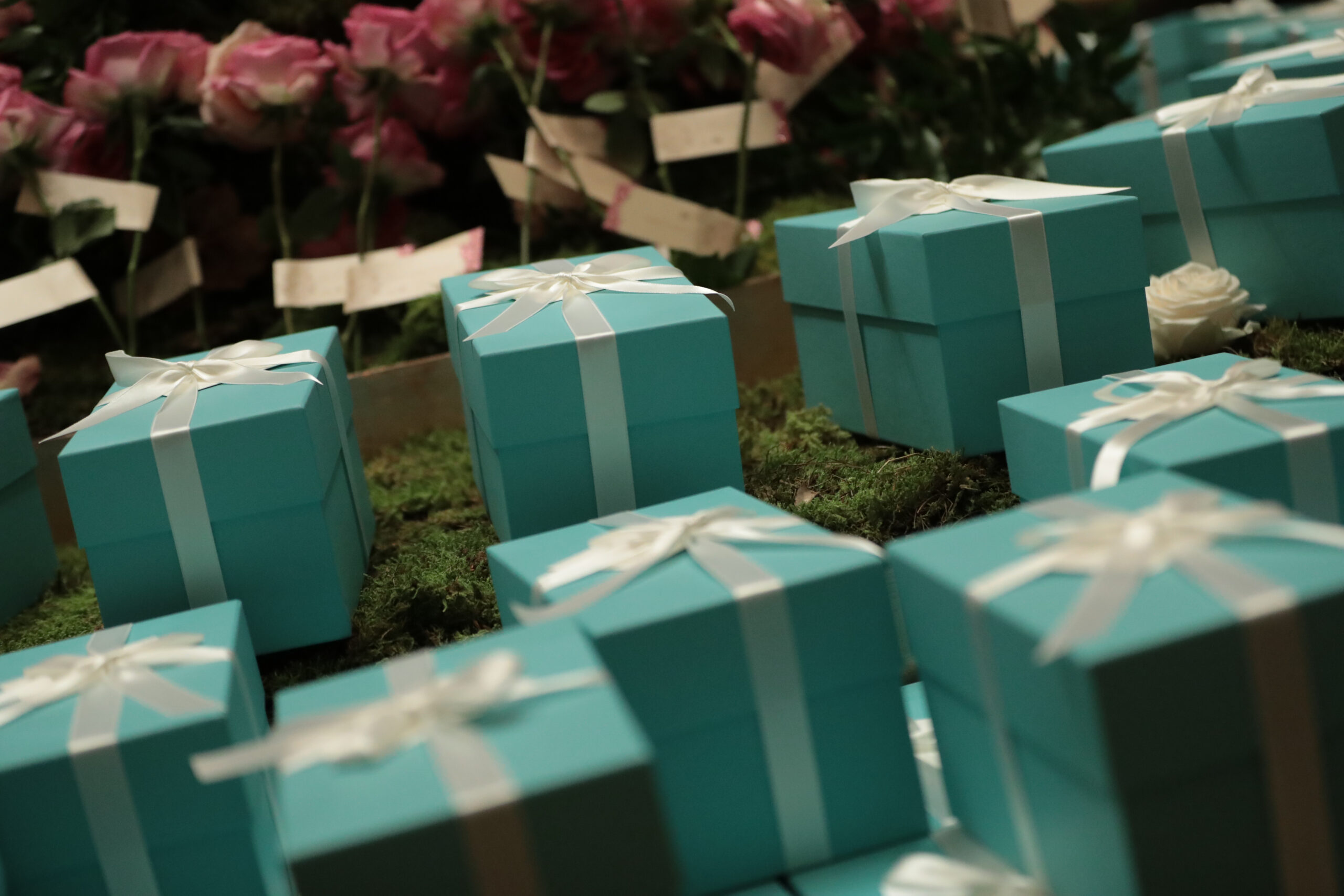 How did your guests respond to your wedding experience from Invites to the farewell? What was the guest experience like? Share any quotes or comments you may have received. Our guests were absolutely stunned by our details. Some of our guests took our signs and brochures home with them because they loved it so much.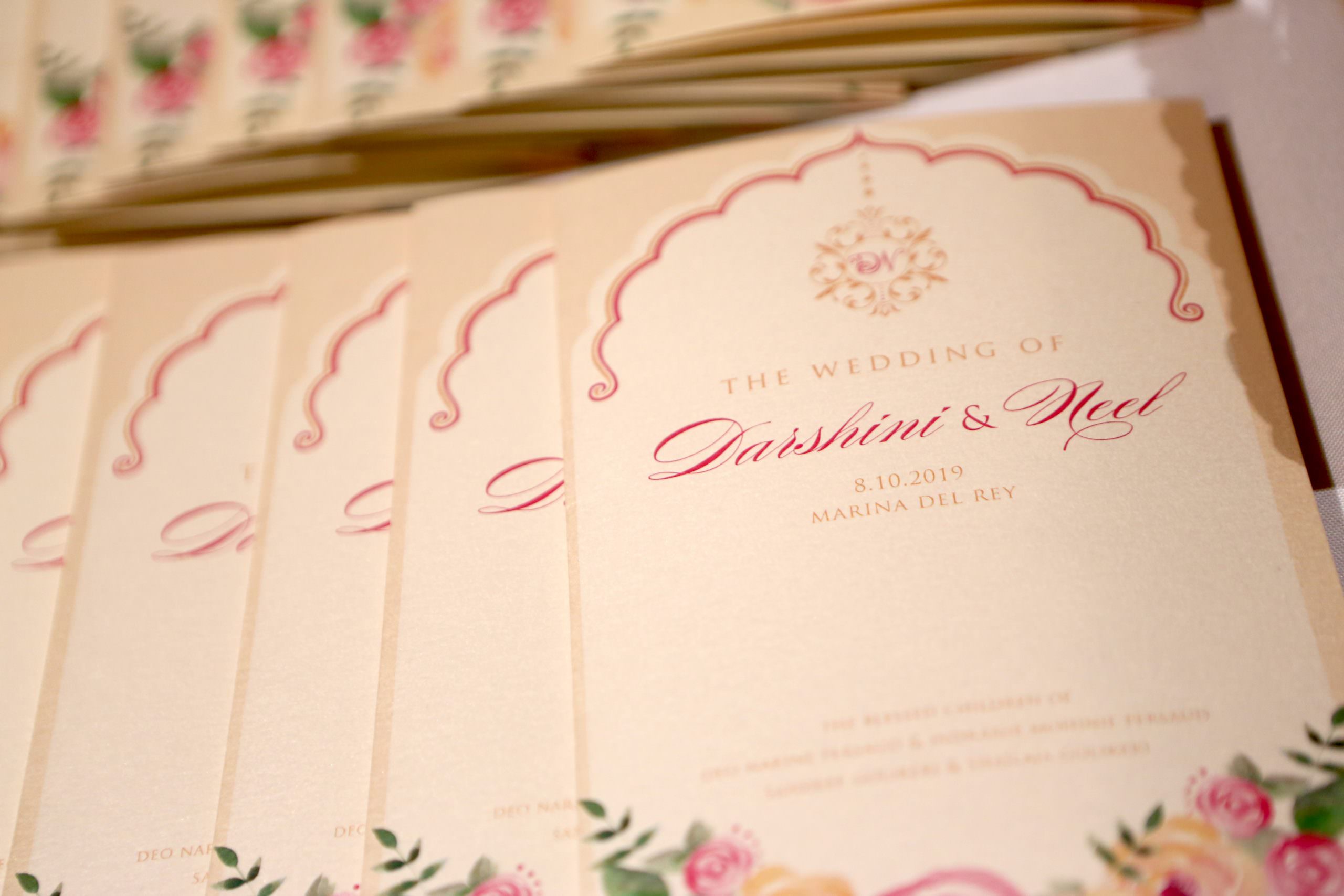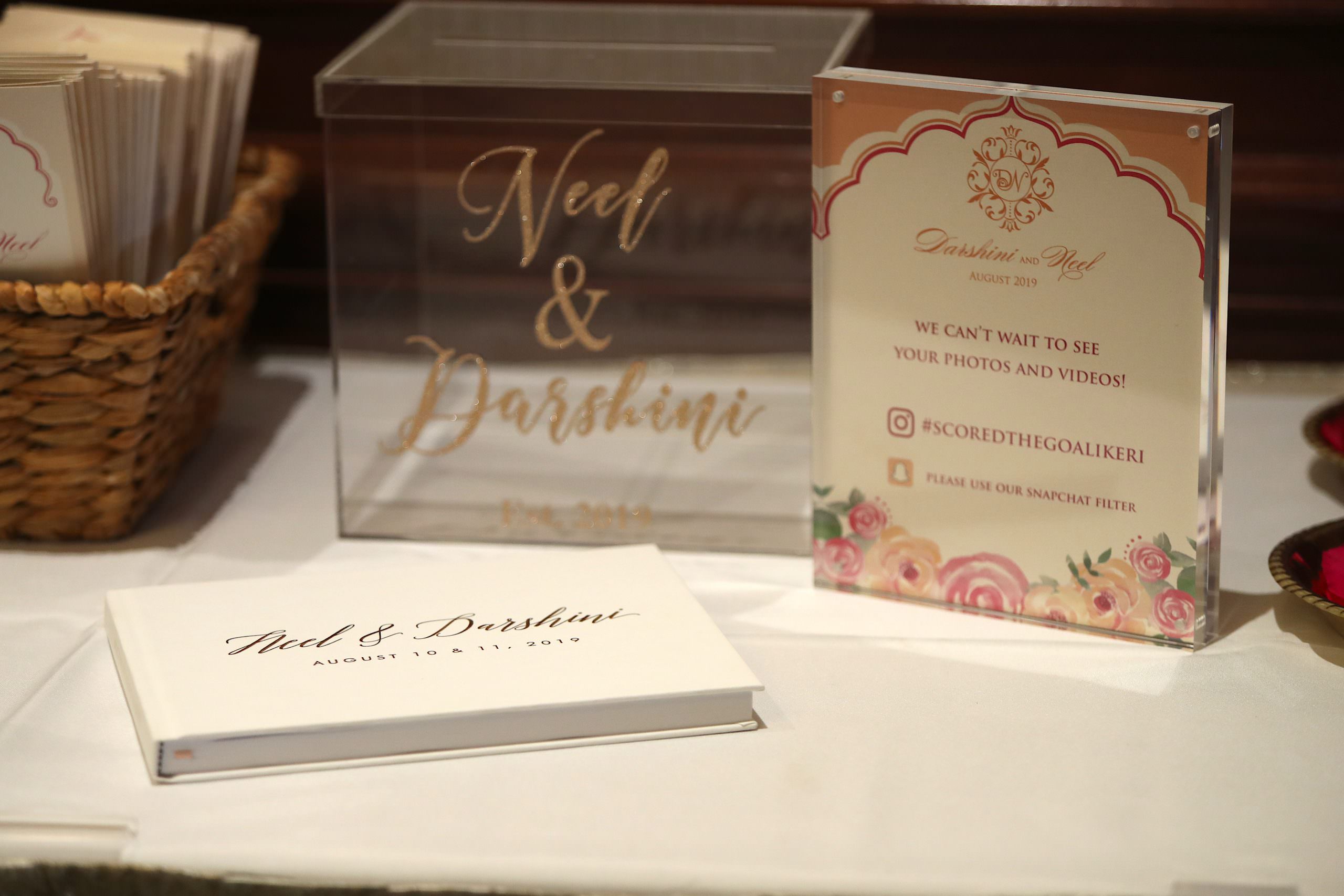 "The napkins were hilarious and love the logo."
"The welcome bag was a nice touch."
"Your menu is sparkling, fit for a queen."
"Even your hashtag signs have a logo?!"
"My mom wants to keep your save the date on the fridge forever. If this is the save the date, I can't imagine the invitation."
If you could leave a review for our involvement in your wedding, what would you say?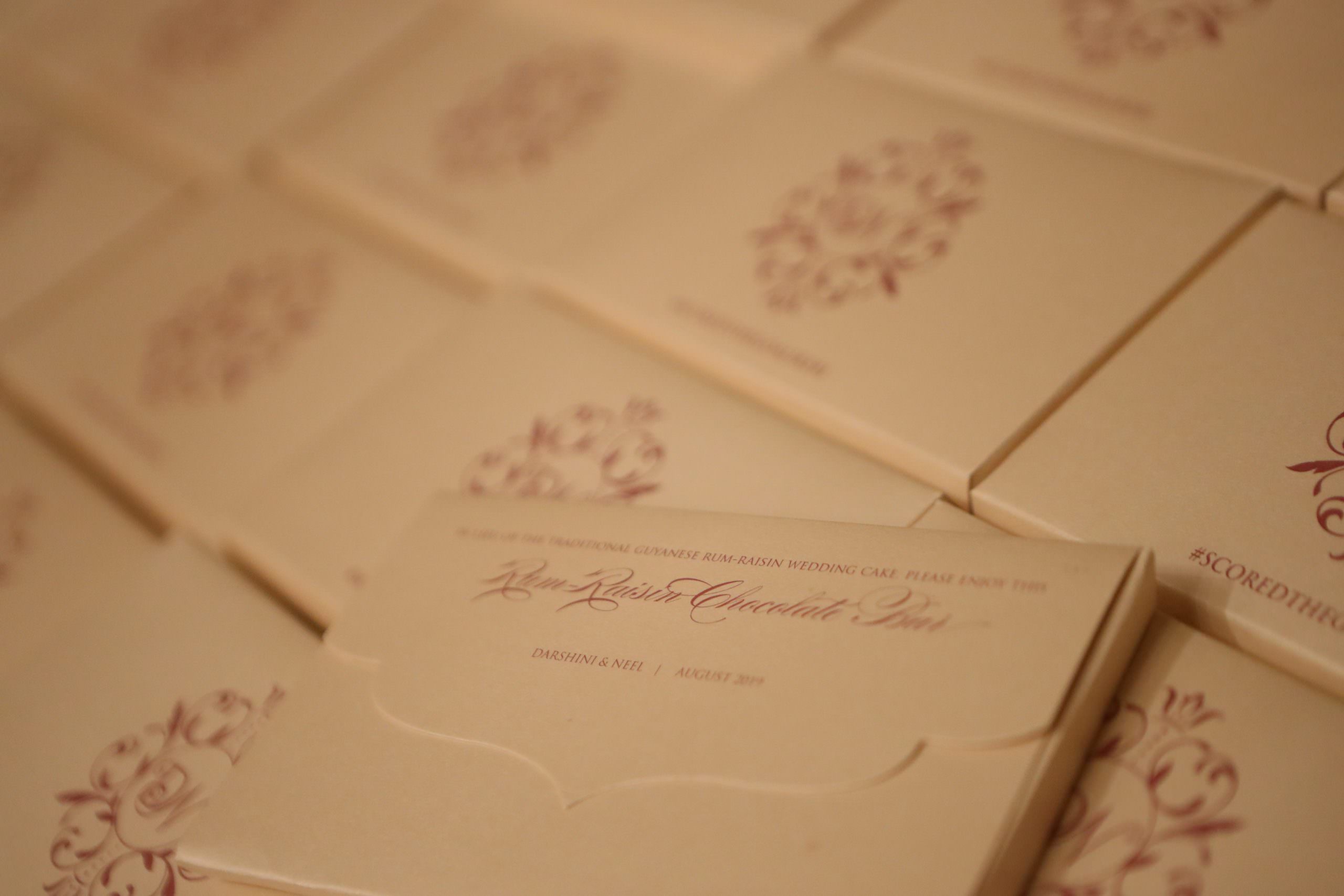 "Azure was truly a blessing. Andaleeb put a personal touch on everything she created for me and my husband. Through her process, she got to know who we are, which in turn made sure our stationary not only matched our decor, but also our personalities! Whether it was an engagement invitation, menu card, save the date card, personalized napkins, brochures, welcome bags, do not disturb tags, or even seating labels...she did it all! (This doesn't even scratch the surface of everything we had done together.) In fact, I'm pretty sure I'll be branding my future mailbox with the logo she created for us.
I believe what made my husband and I keep coming back most of all was Andaleeb's personality and professionalism. Not only did she create something unique for us but we were so grateful that she always charged us a fair price and that she listened to our input. I really think at the end of this wedding process, we made a talented friend. If you do make it to the end of this review, I really hope you know that this vendor is more than a regular vendor! She makes Bollywood love stories come to life with her work.
Best of luck Andaleeb, you truly deserve the praise for your amazing work."

– Darshini