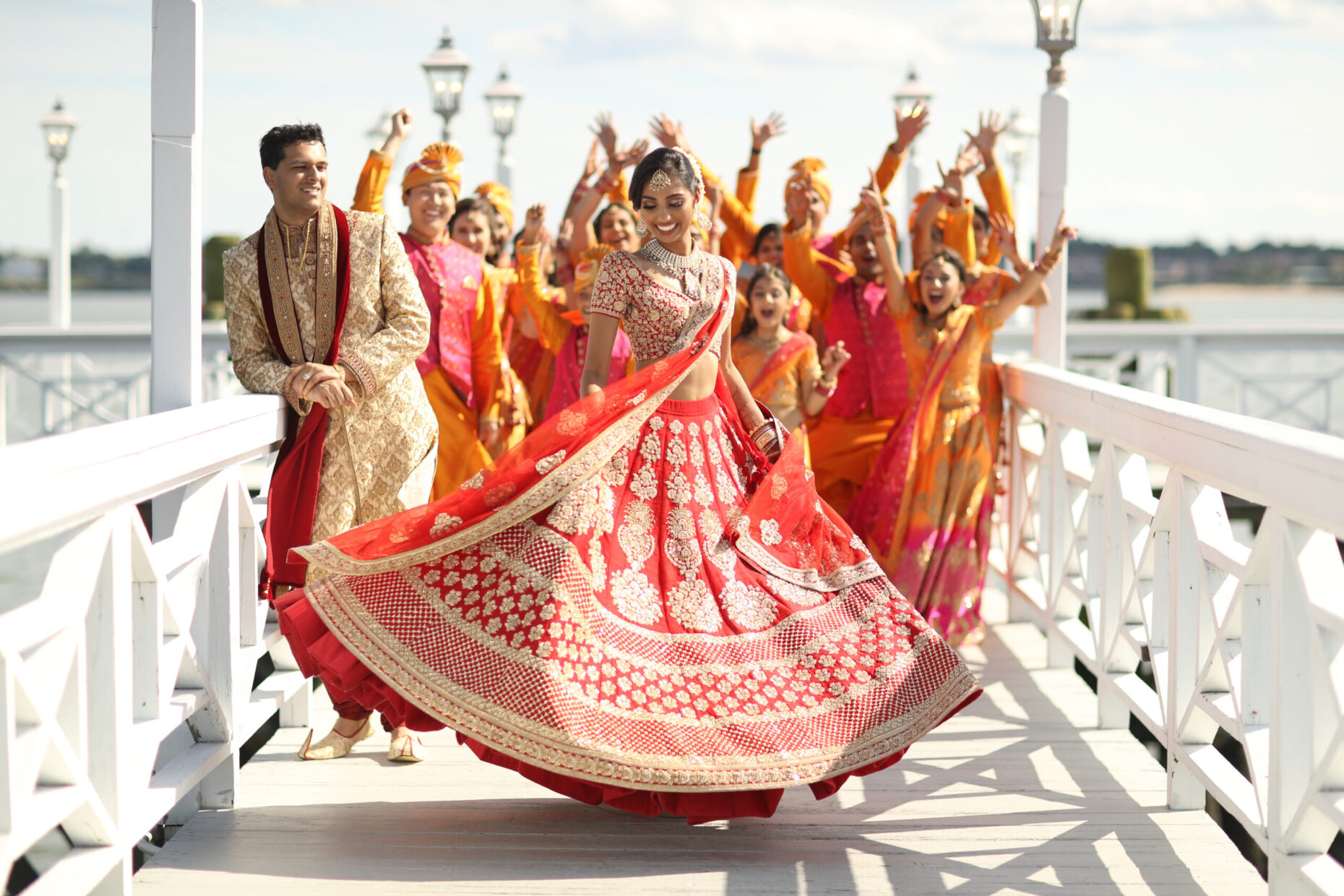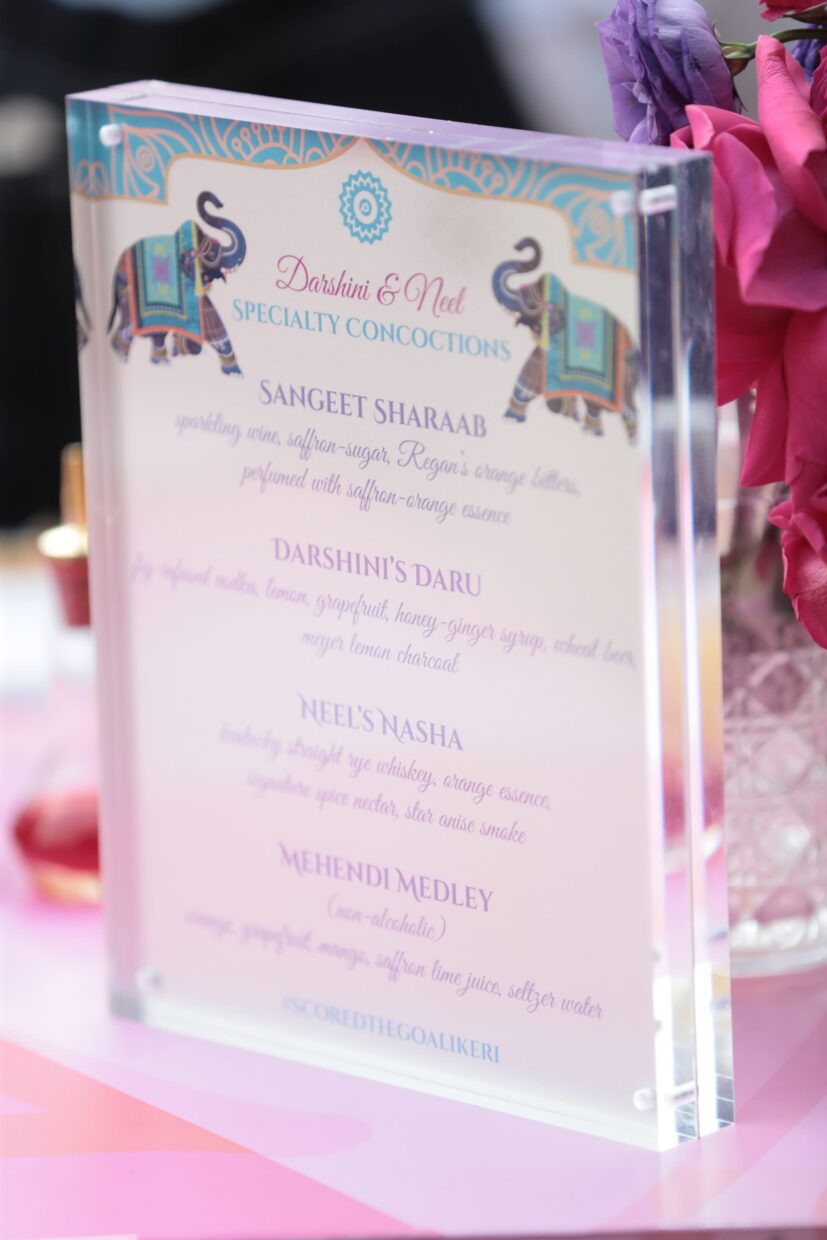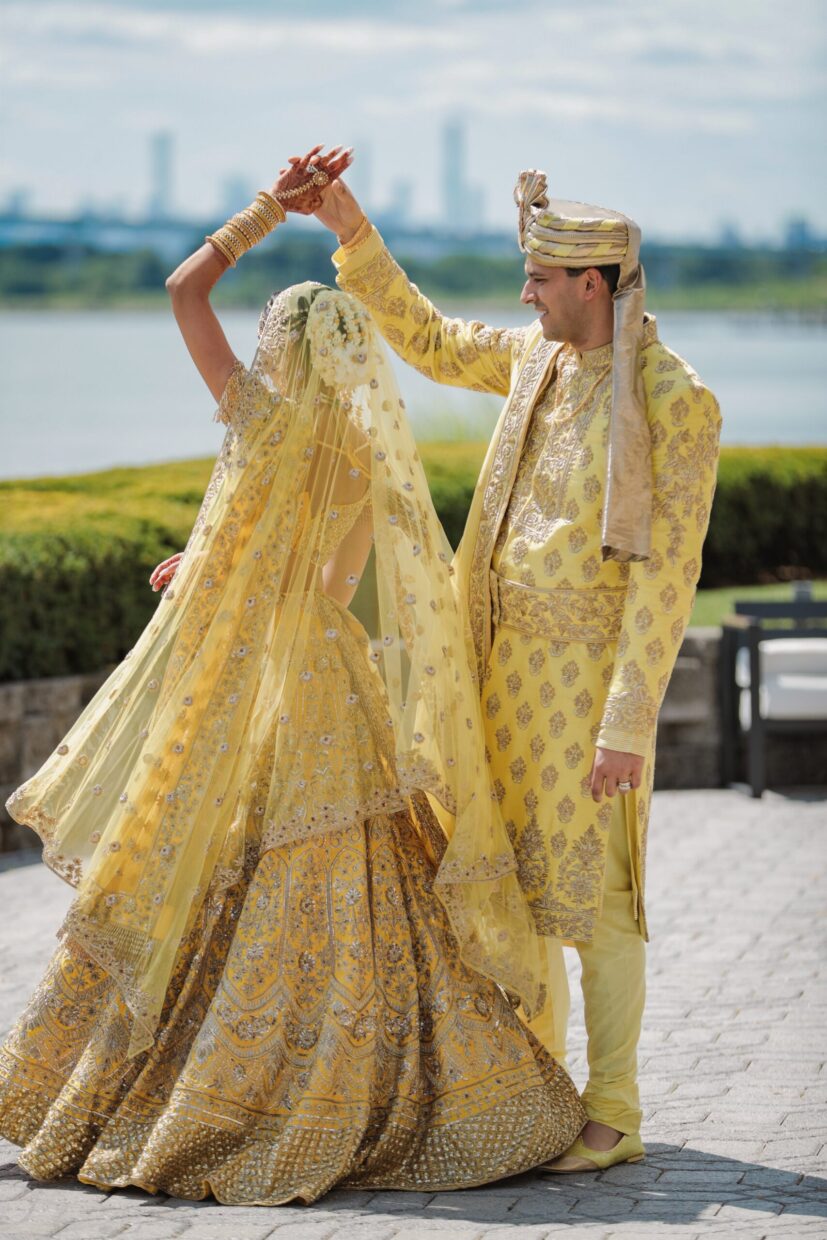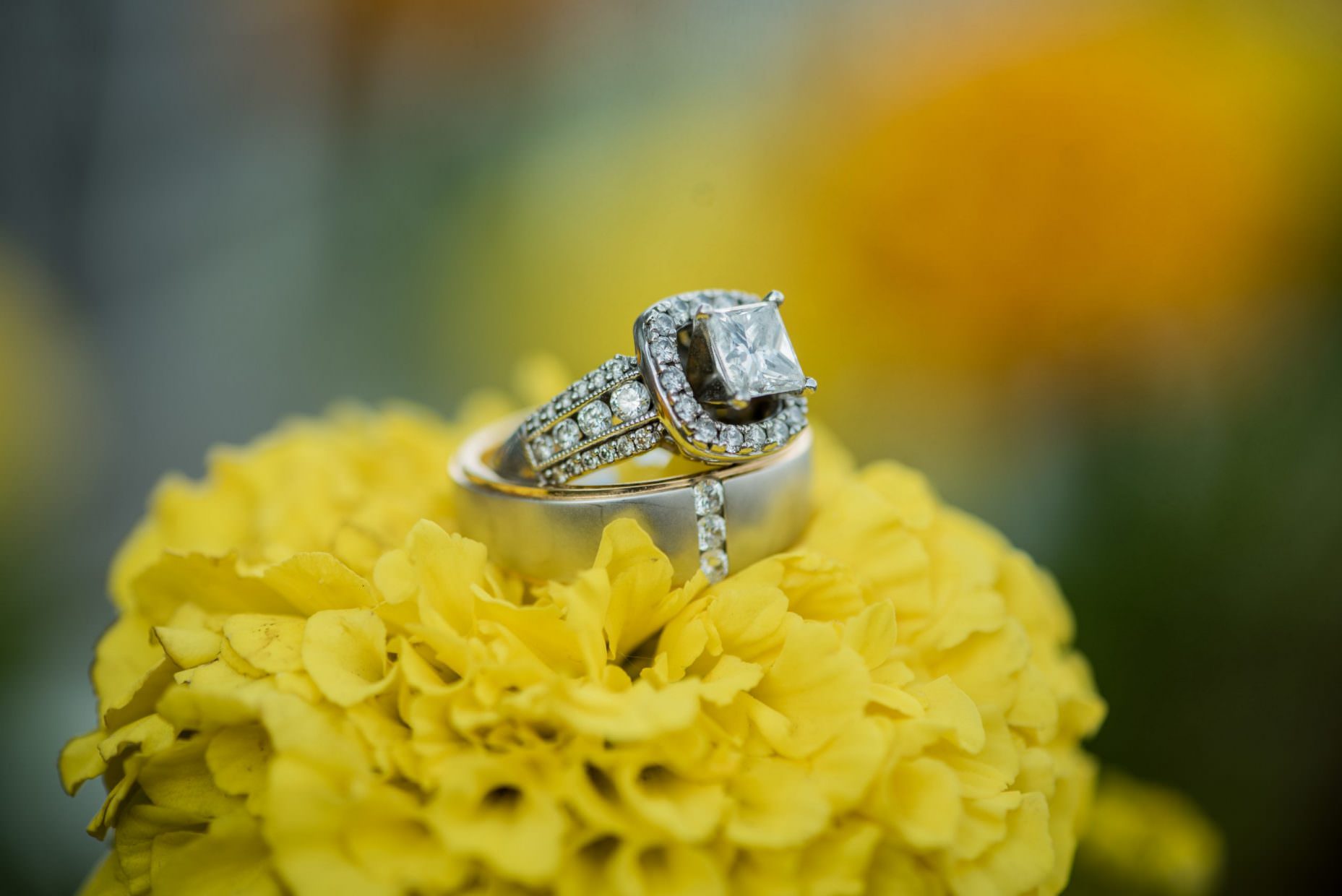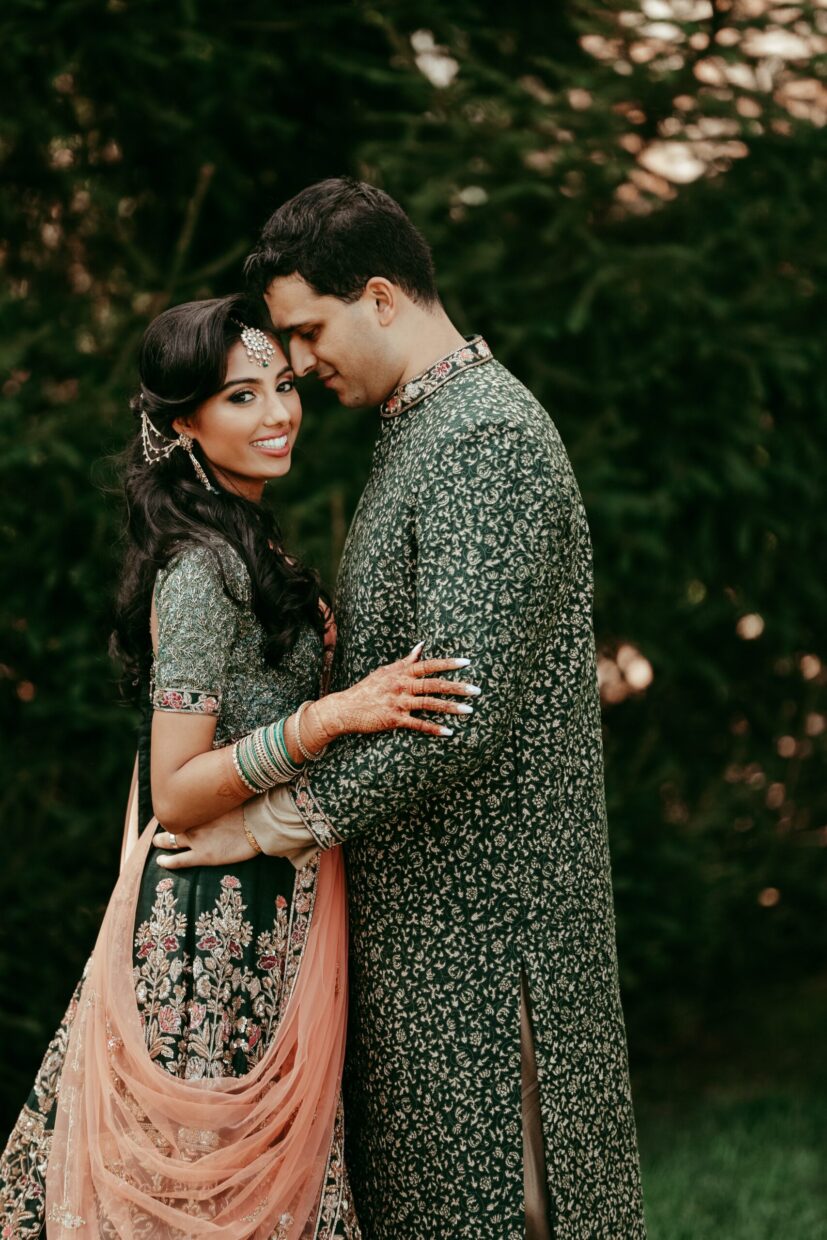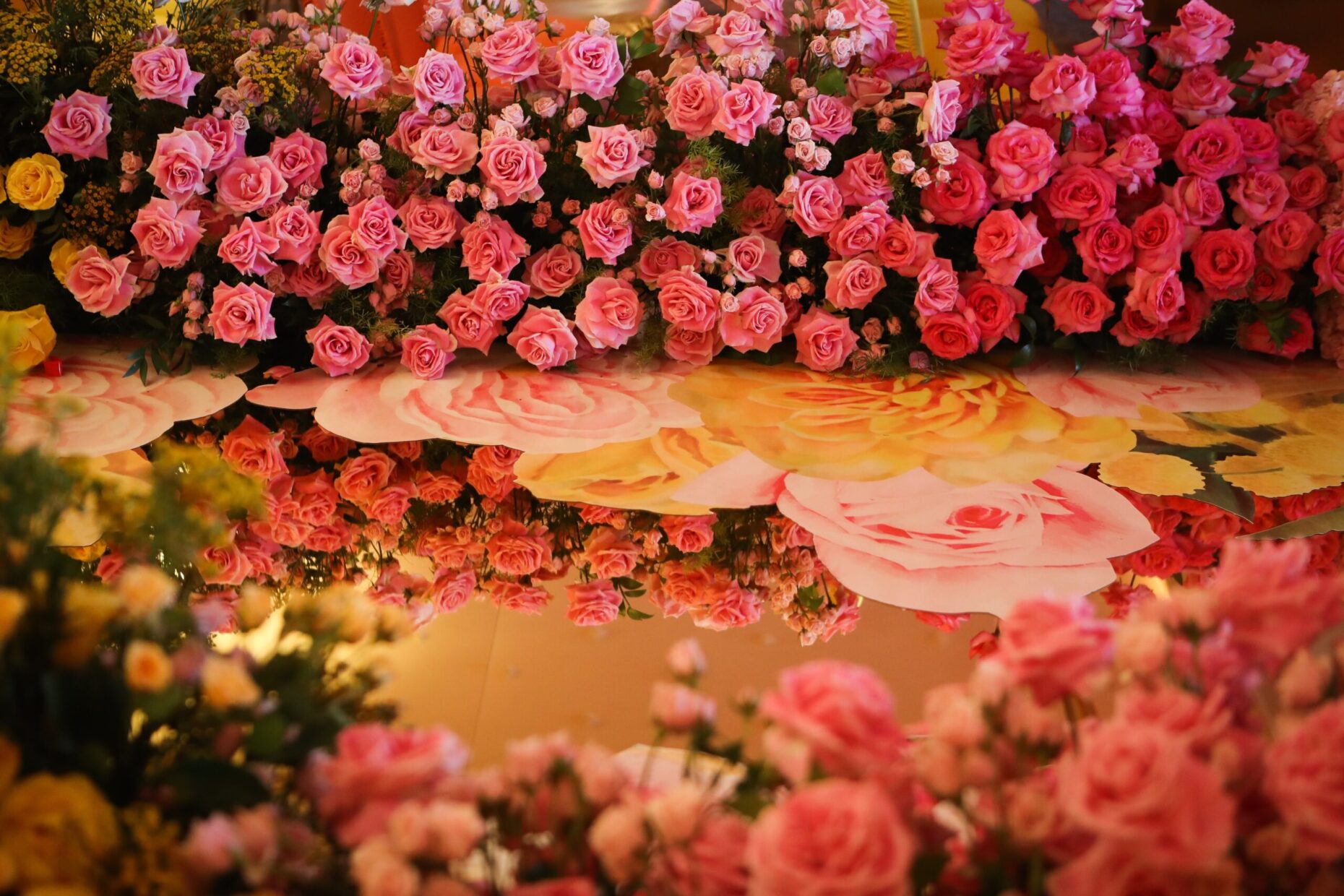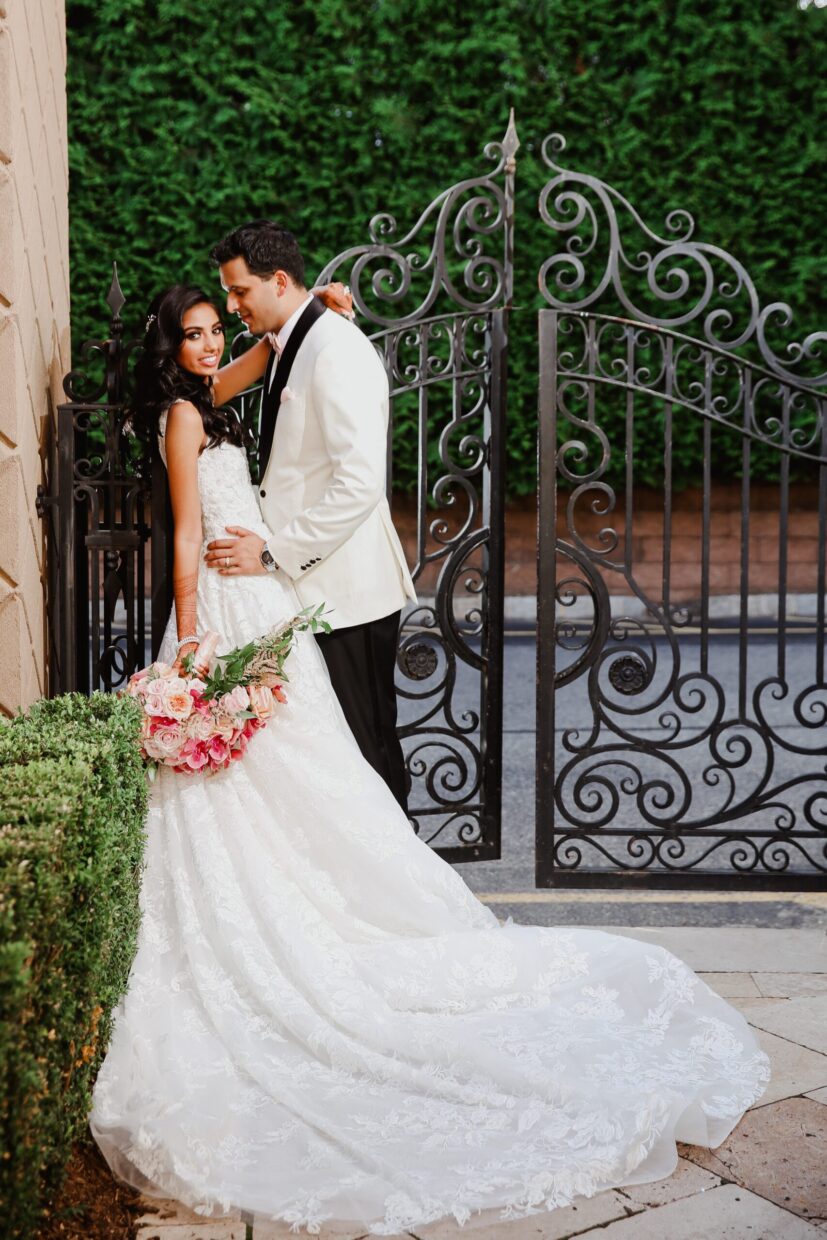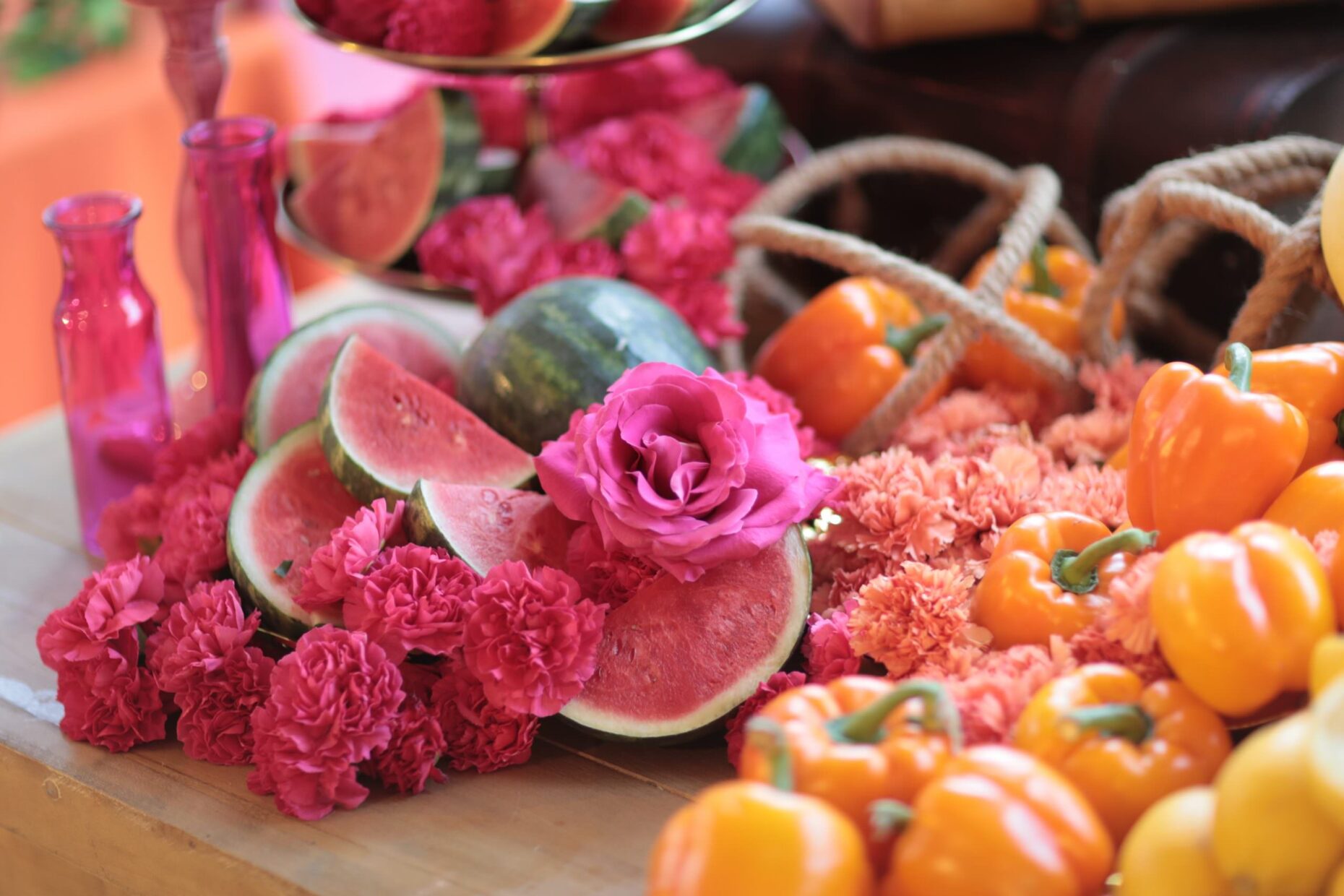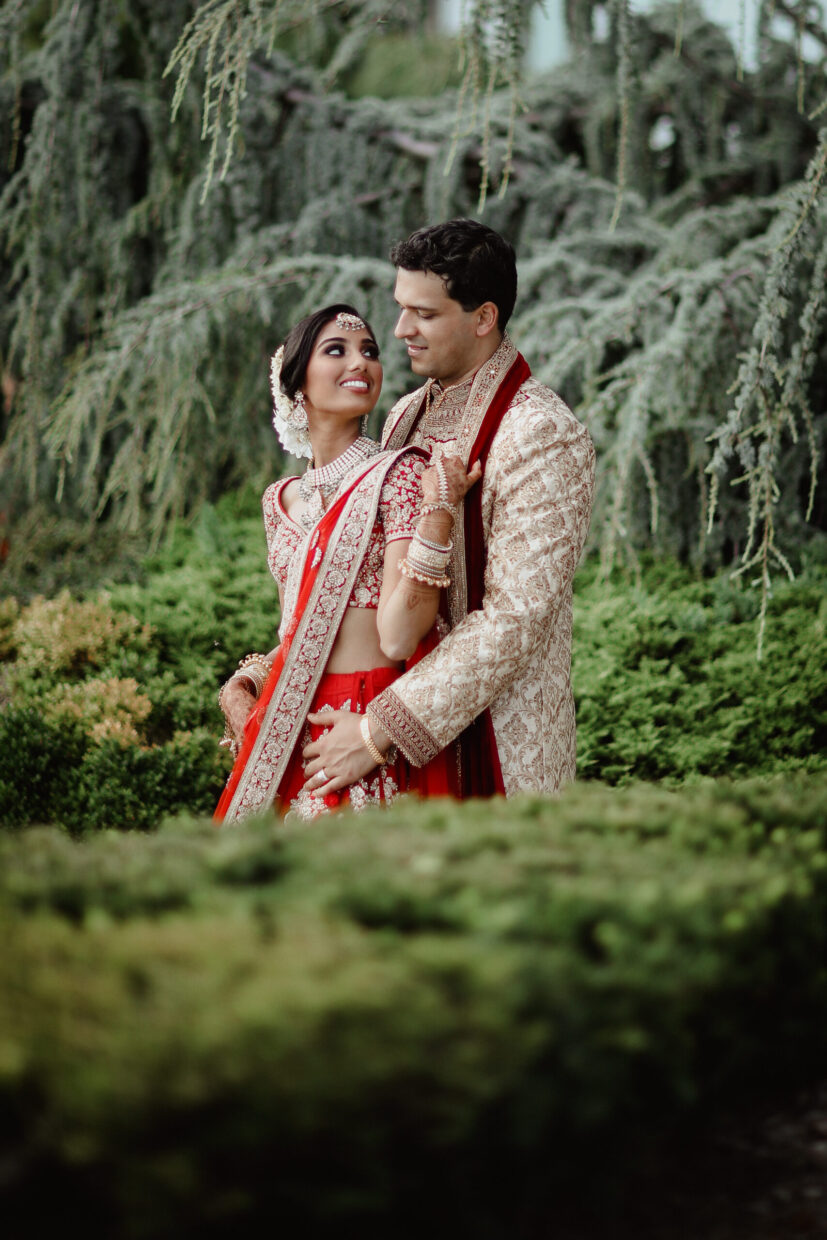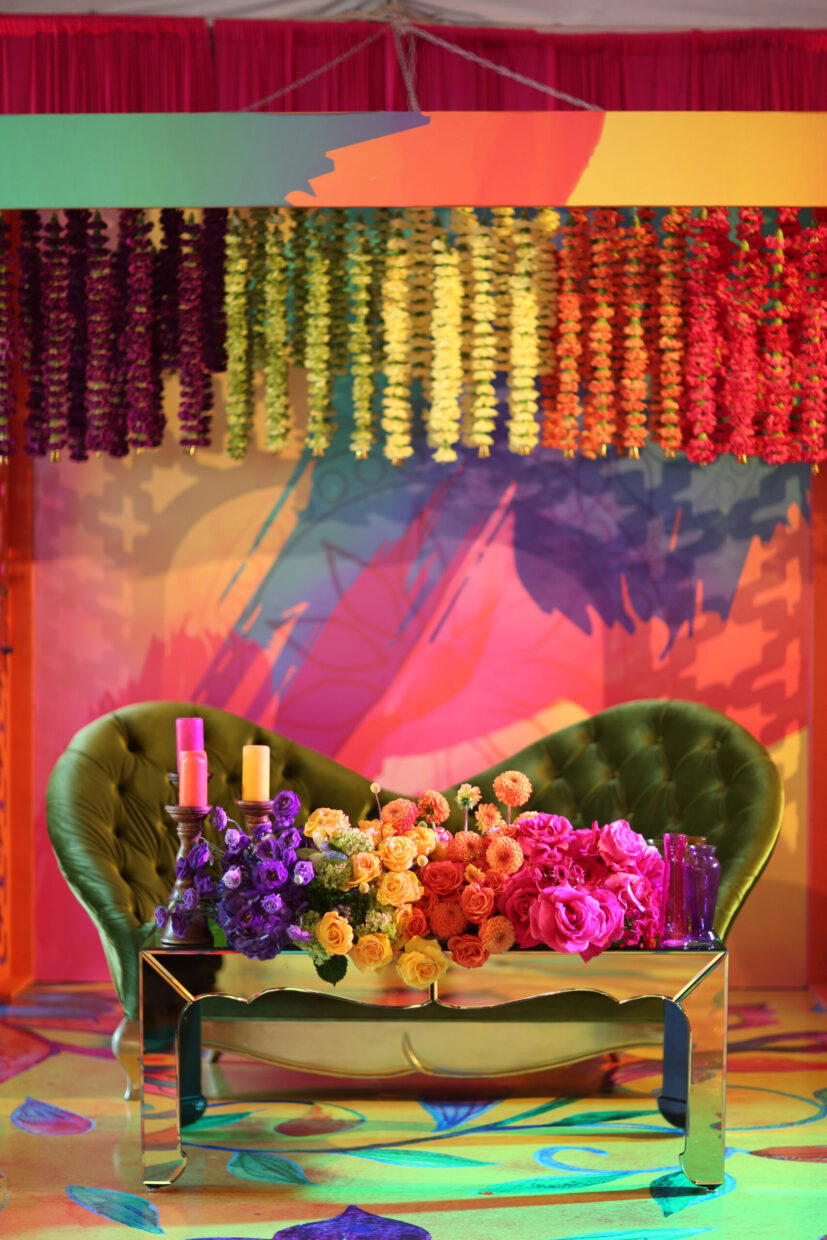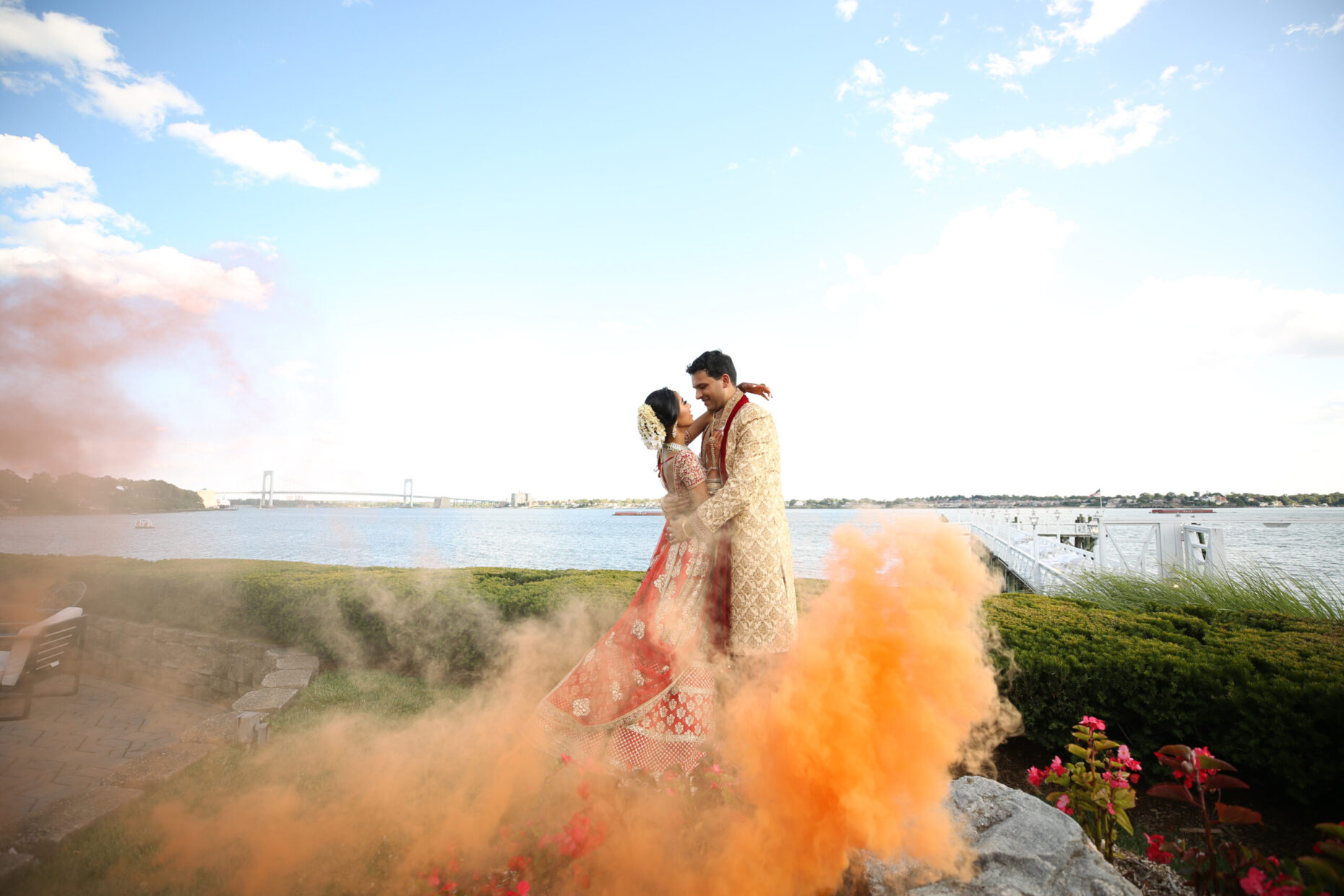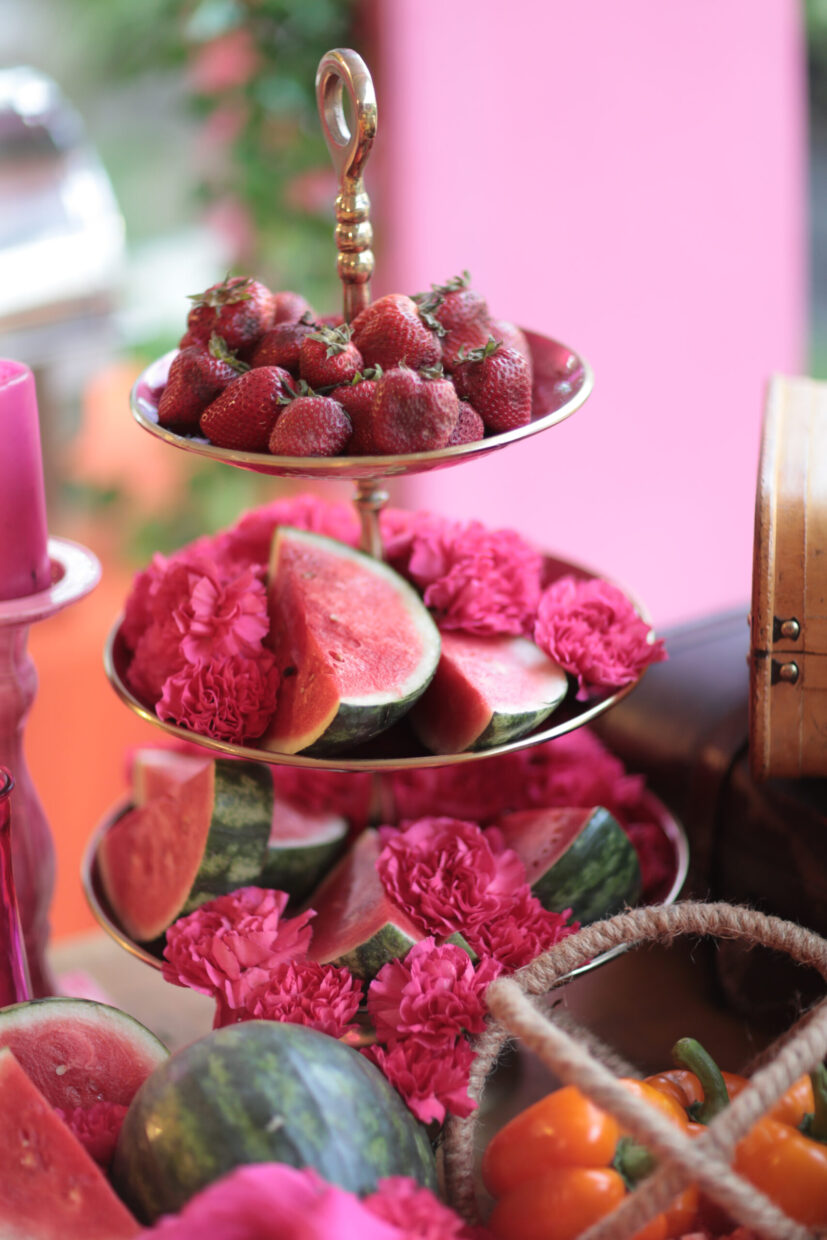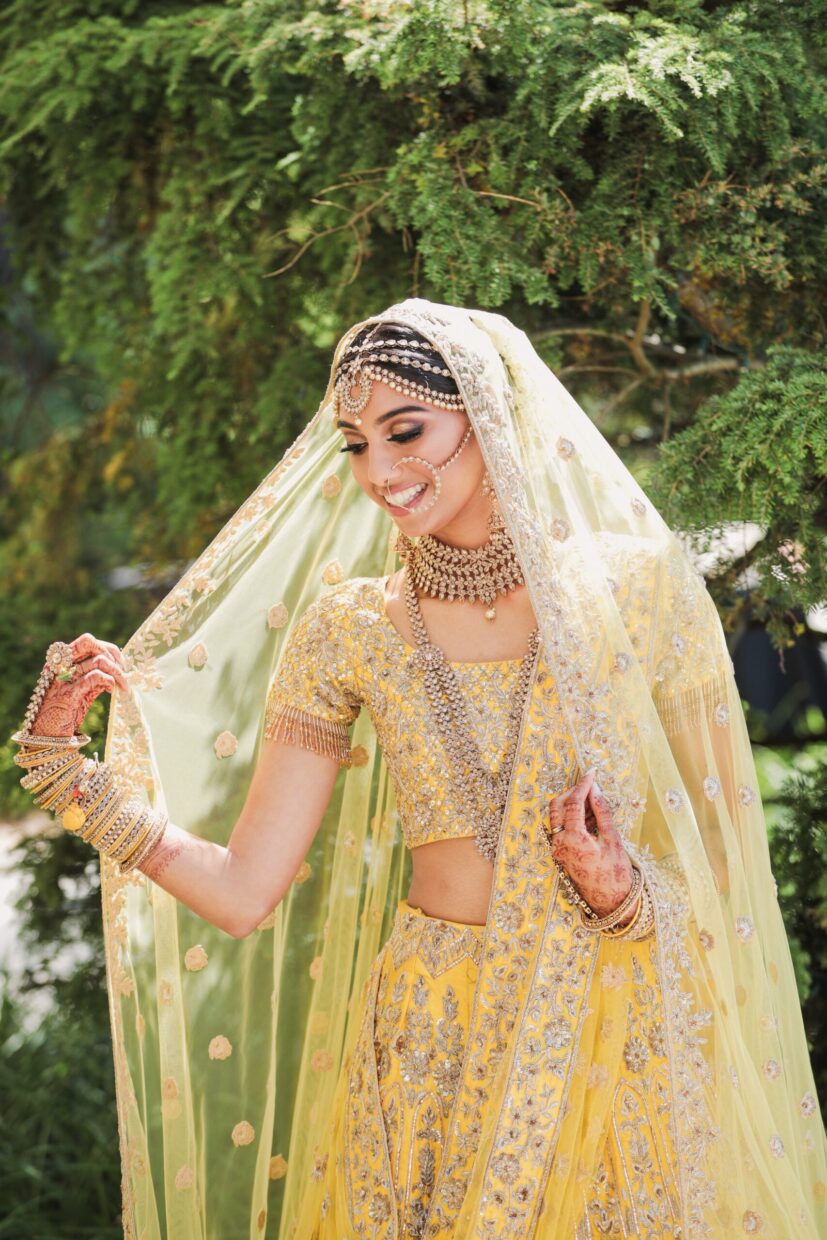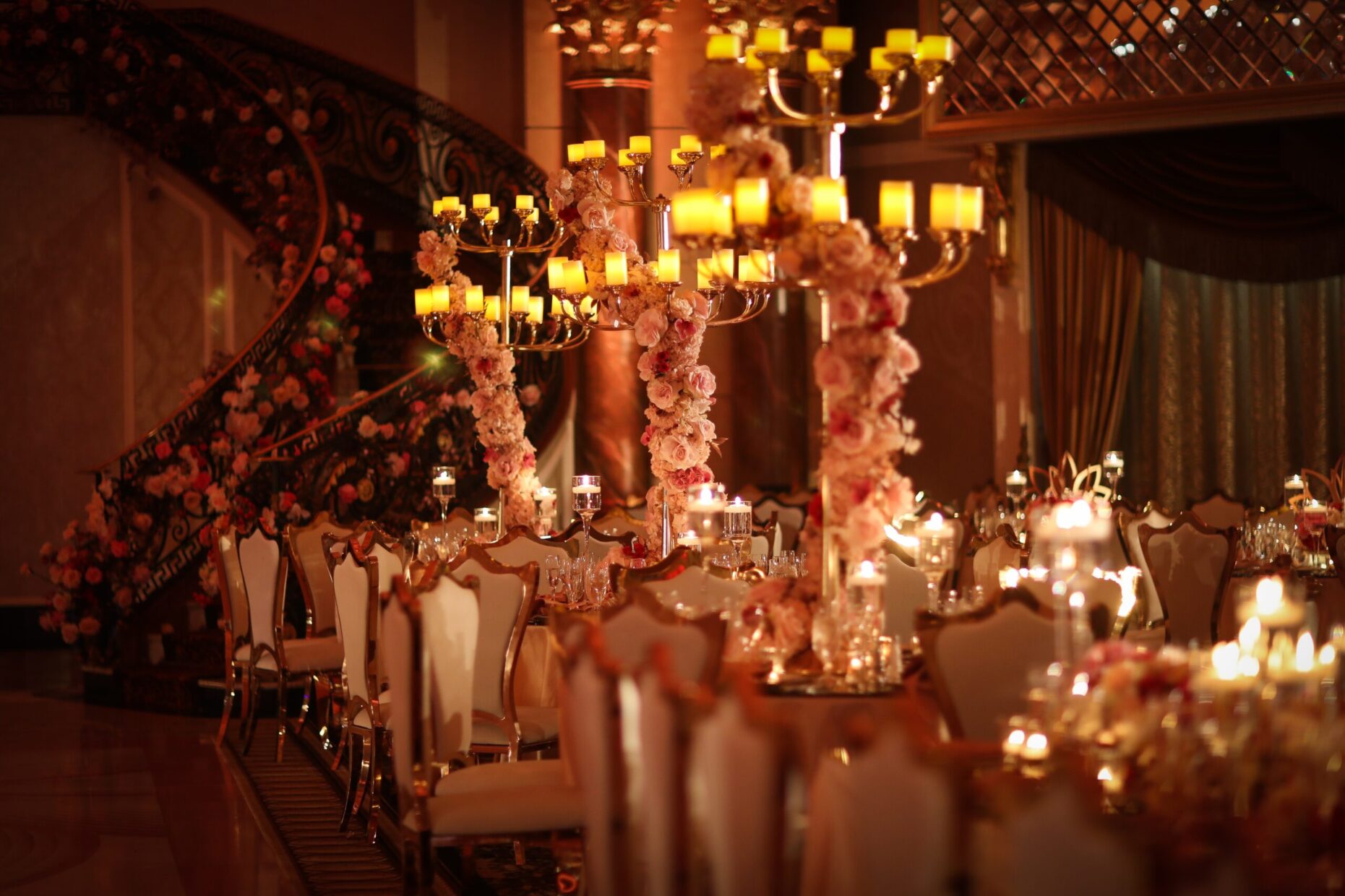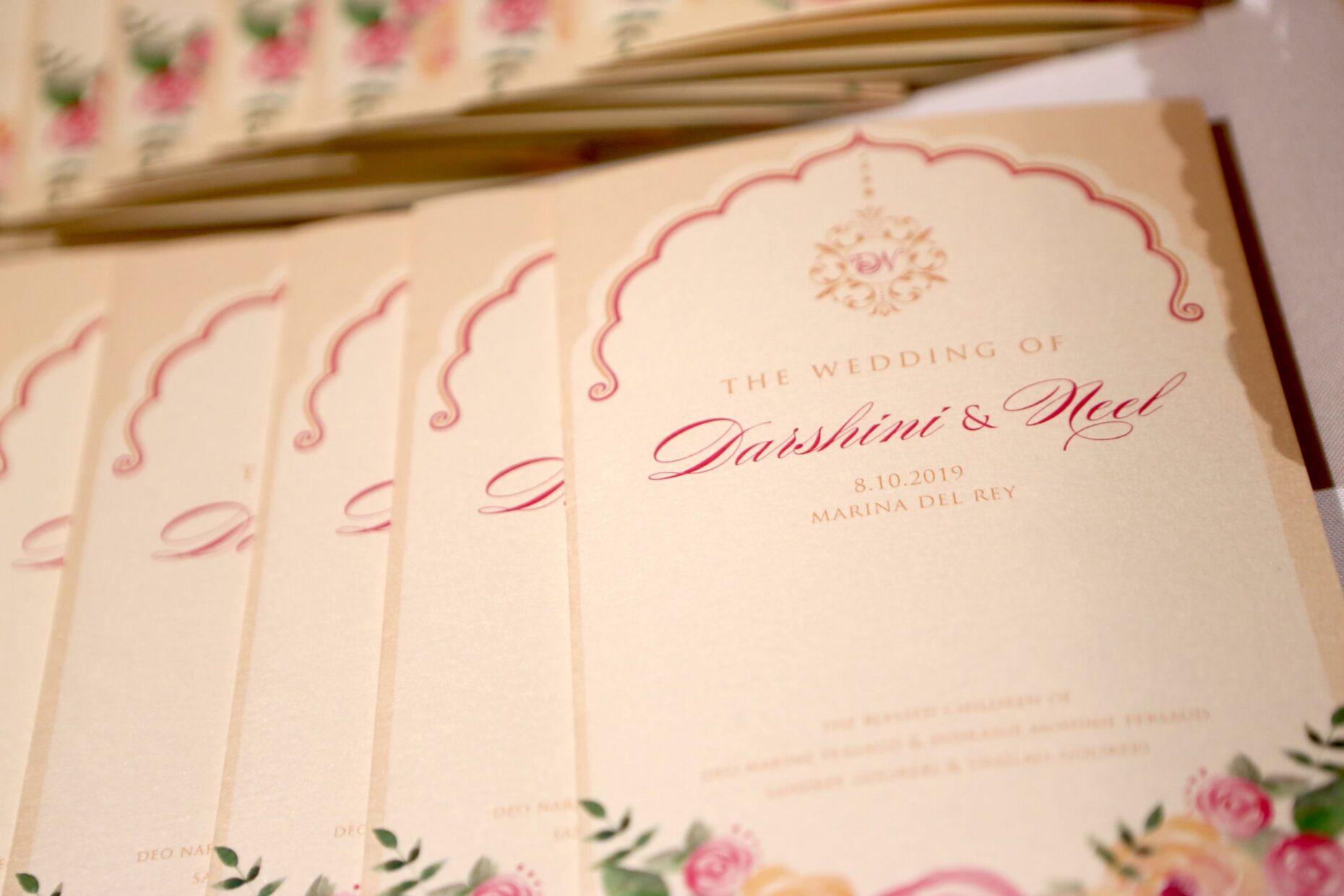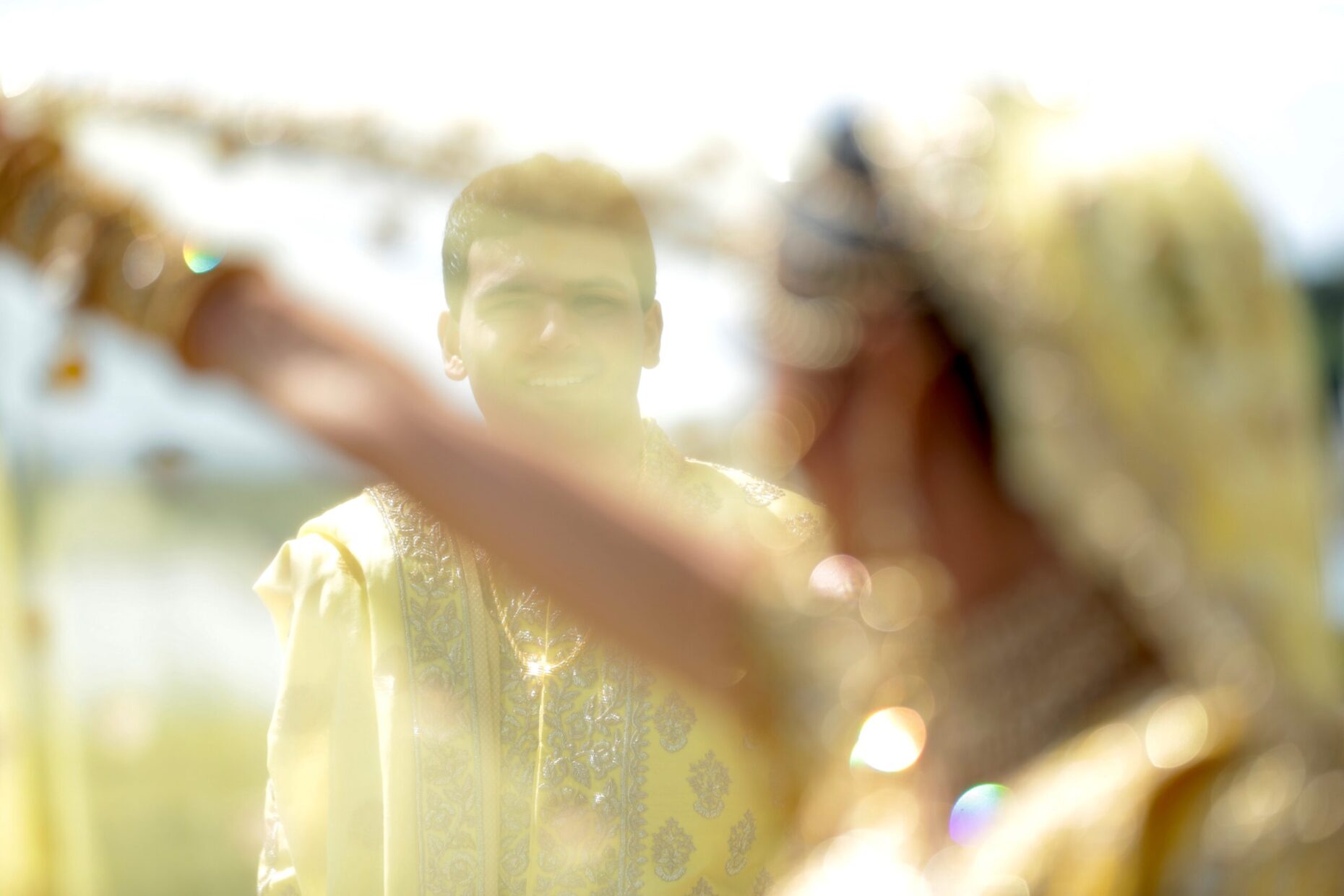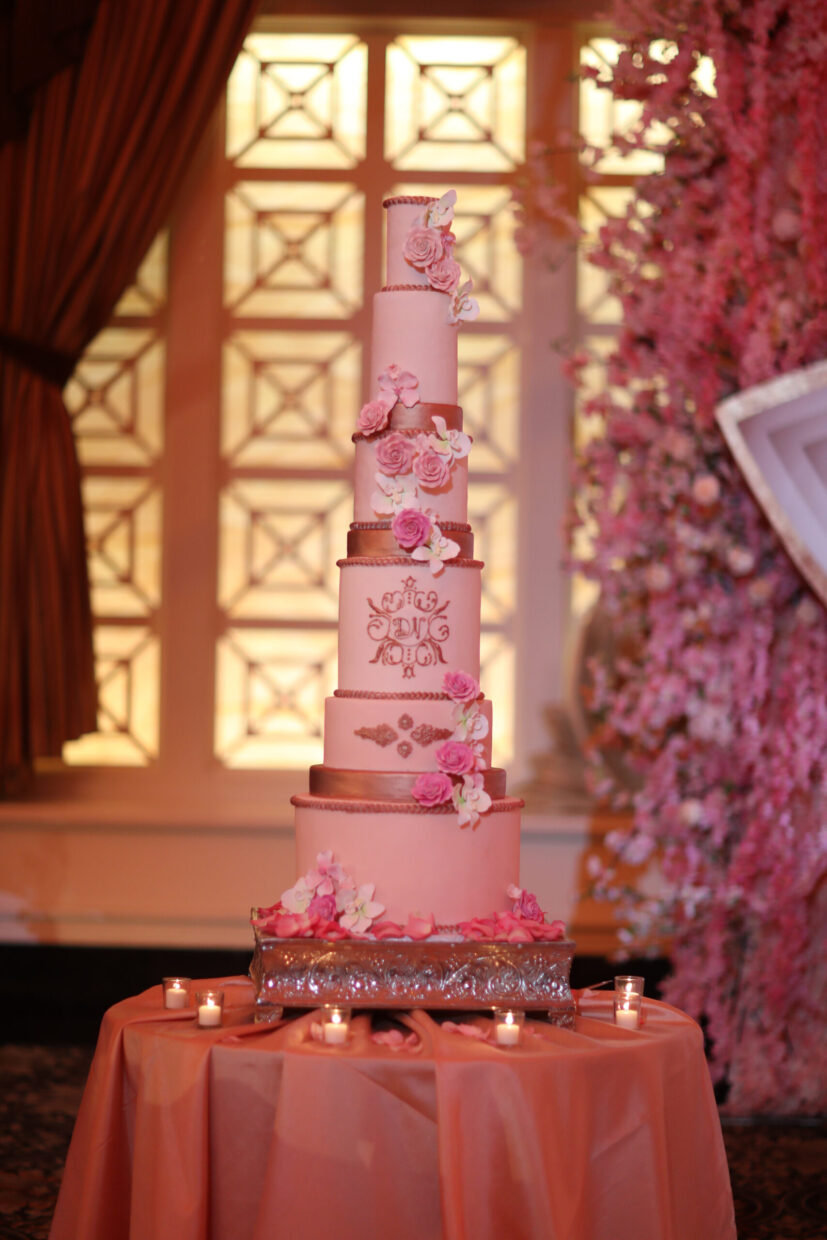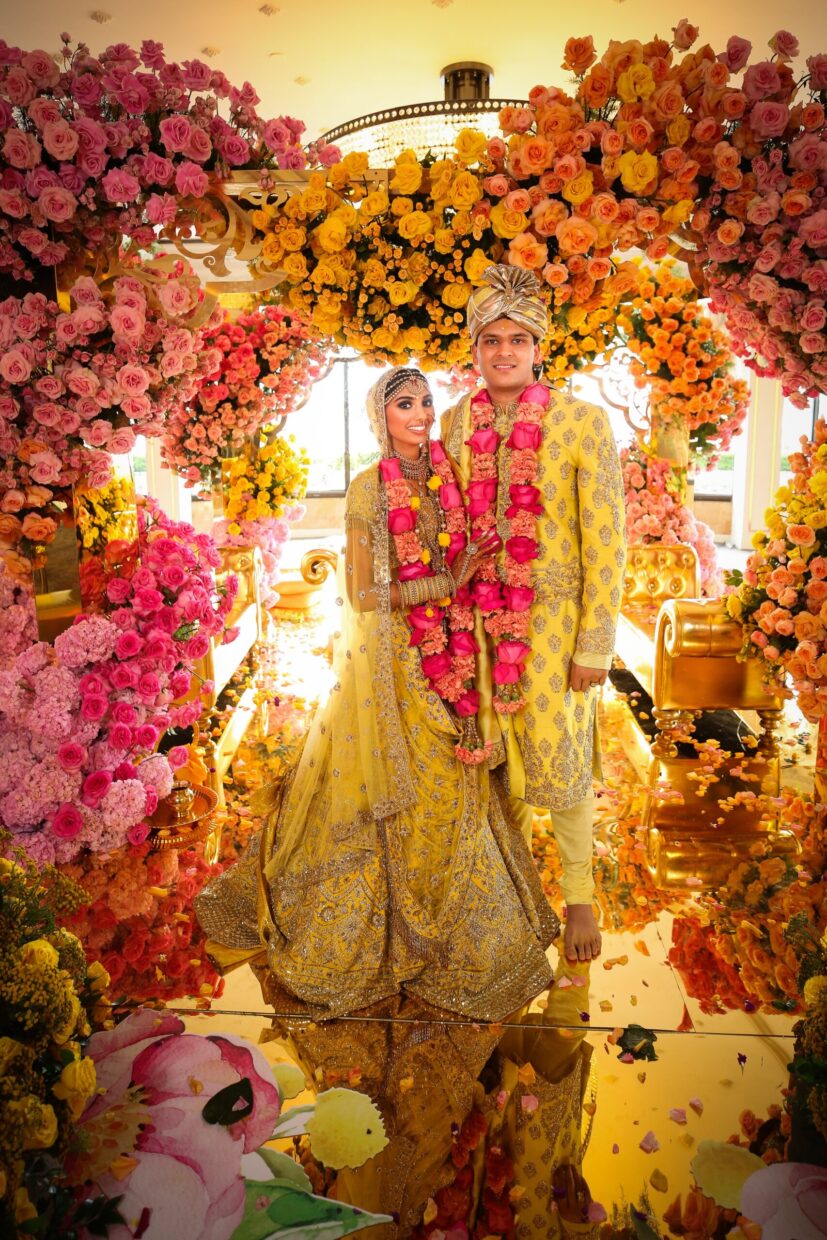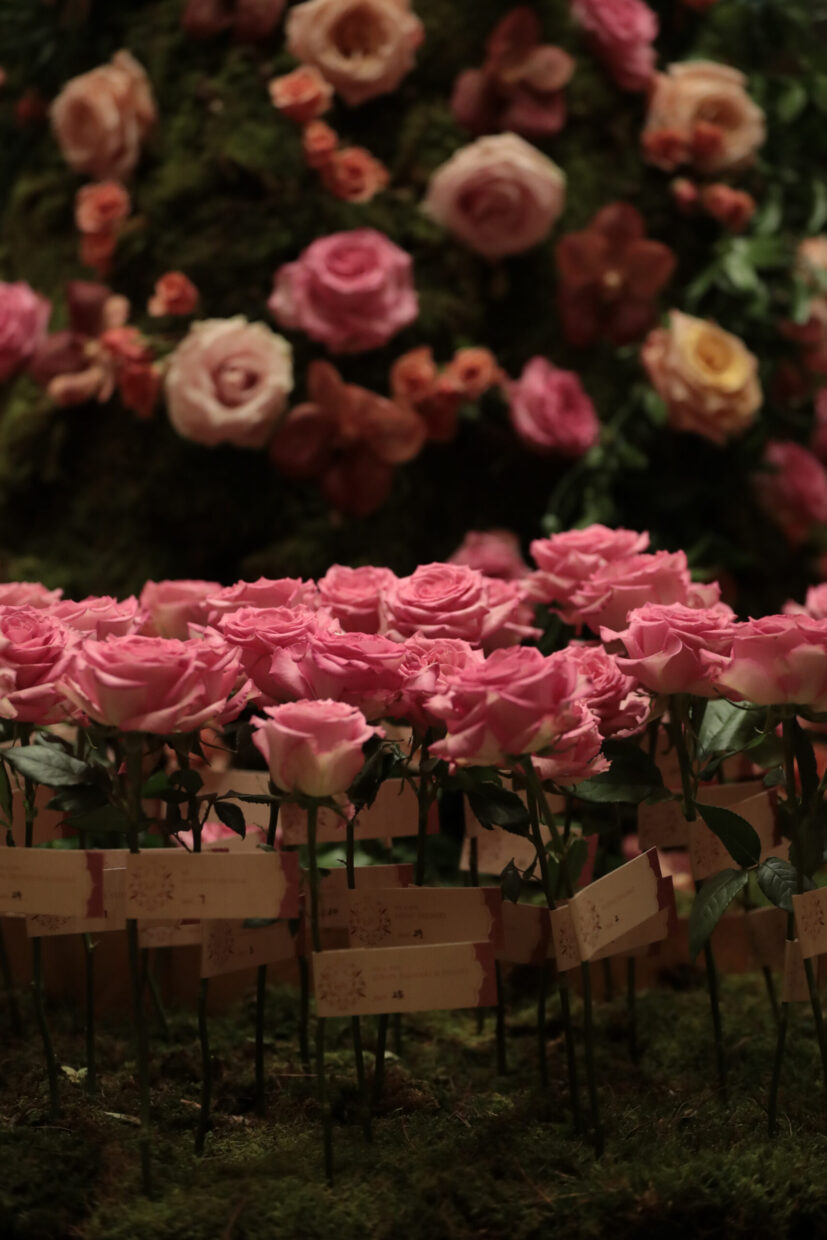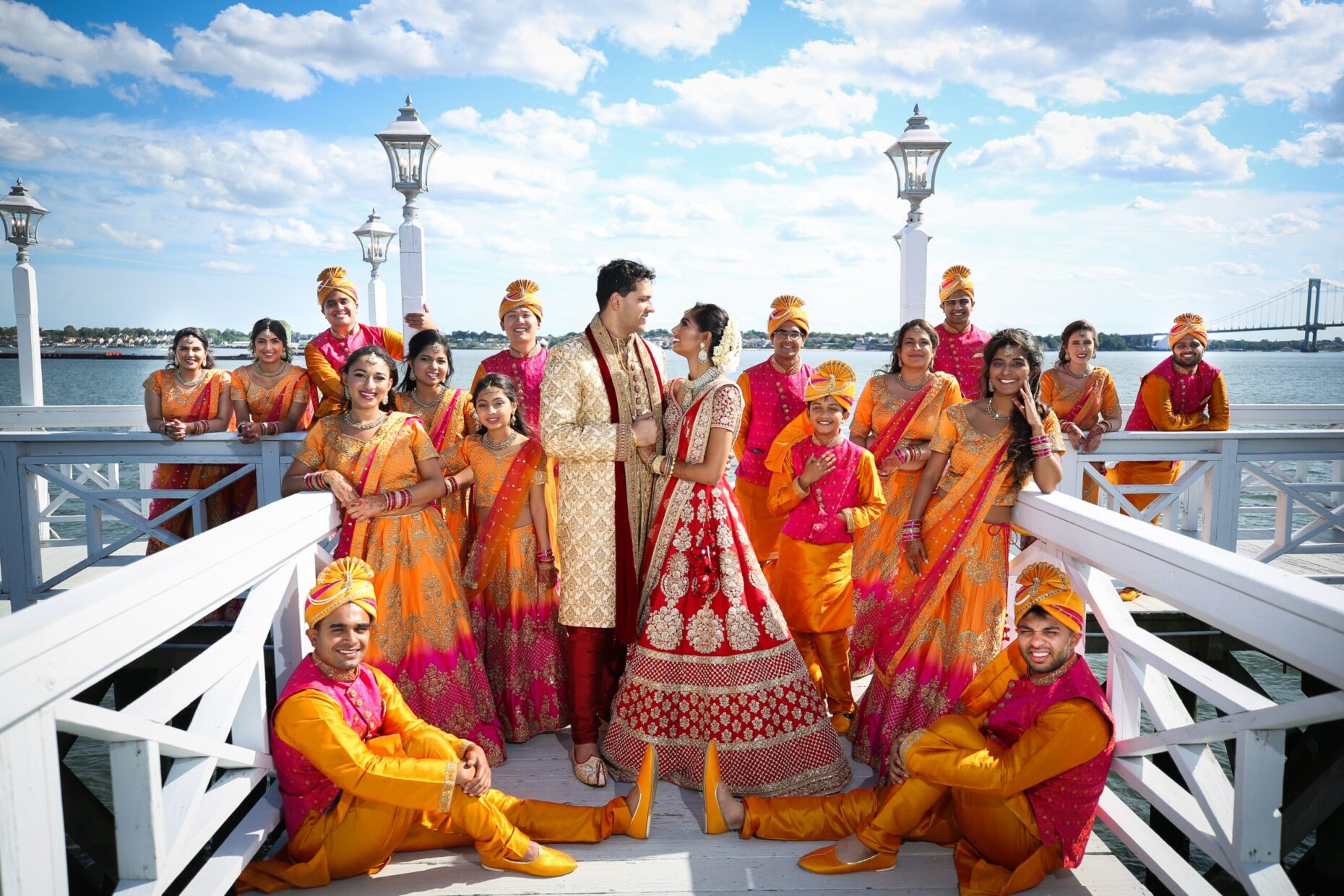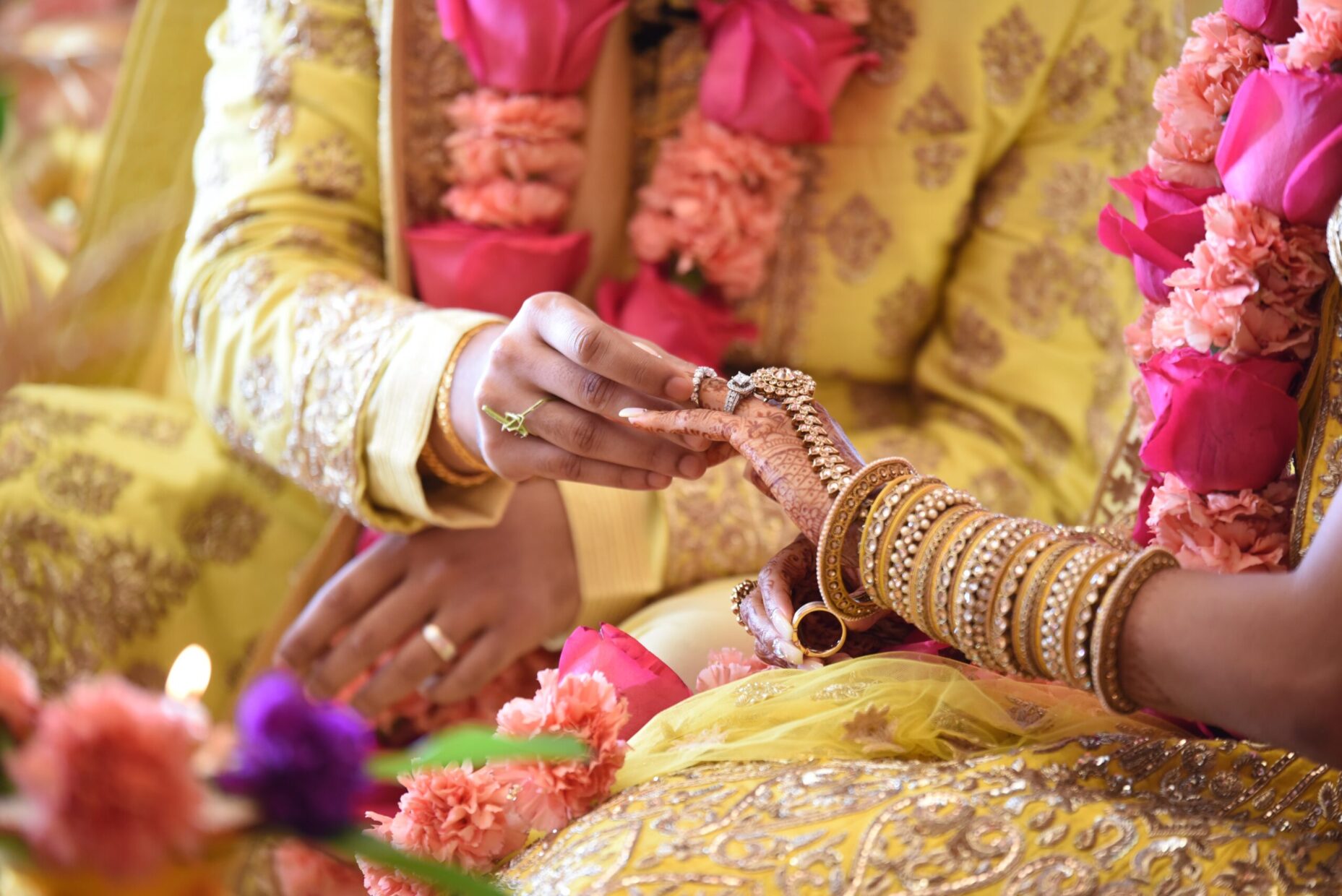 True Love Came As Friendship & Forever Dance Partners For This Bollywood Couple
True love is the soul's recognition of its counterpart in another. It may come as friends, lovers, or for Darshini and Neel, lifelong dance partners. And when planning their Guyanese Indian American Wedding in New York, they expressed their style, culture and deep love for each other and their community through each detail!
After meeting in college during a dance team performance, the couple remained friends and took the time to explore one another on a personal level to ultimately create an unbreakable bond. It was only a matter of time before Neel surprised Darshini with a one-of-a-kind Bollywood dance proposal in the middle of Battery Park in New York City.
"We love the saying Pyaar Dosti Hai," Darshini said, which is a popular phrase in Hindi. "It is so true, love really is friendship. Celebrating their partnership and culture, came as a balance and priority for their lush and eloquent multicultural wedding.
"We're both born and raised in the U.S. but we definitely have a strong influence of culture that shaped our wedding events," Darshini explained. "Neel comes from a Konkani (Goan) family and I come from a Guyanese (from Guyana) family. We incorporated these cultural elements in our events, an example of this is I got married in a yellow outfit and exited in a red outfit."
Darshini and Neel's wedding was a day to not only celebrate and uplift, but a time to bask in a melting pot of love and companionship. It was a time to feel vibrancy, speak from solidarity, and invite generations of devotion to welcome in a new era of life and times. And most importantly - dance the night away!
How did you two meet? Tell us your love story.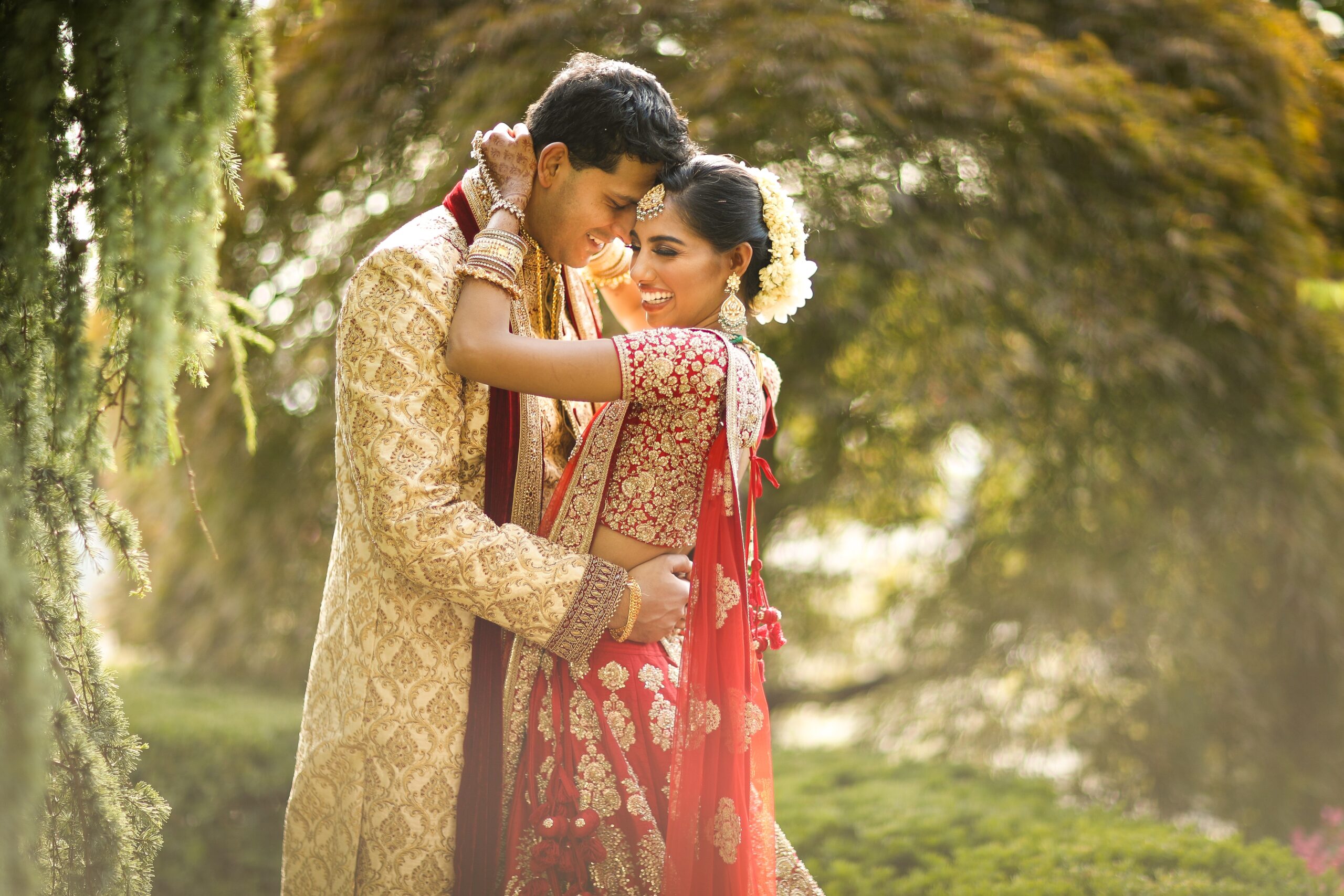 Neel was on a dance team when we were in college at Boston University. He was a senior and the captain of the team while I was just a freshman. His team needed a girl to cameo in their next competition and I was lucky enough to be picked for this. We happened to be seated next to each other on the plane and started talking about our Bollywood playlist. After that, we become good friends and about 2 years later, our love story began. We love the saying Pyaar Dosti Hai. It is so true - love really is friendship. I'm so lucky that as soon as I graduated college, Neel proposed and we decided to spend the rest of our lives together.
There's so much beauty in being friends before marriage. Can you tell us about the proposal?
I always wanted to model on the side before I started my real career. Somehow at the end of my college career, I got a call from a photographer that wanted me to model a clothing line. The photoshoot happened to be in NYC, which funny enough was where I was moving to the next weekend! The weekend after I graduated college, I was on the way to this photoshoot. My third outfit change was a beautiful emerald green outfit. I was modeling in Battery Park, over a little bridge, when the photographer asked me what my favorite type of music was. Of course I said, "Bollywood!". Next thing I knew, Neel came out with some of his dance team members, performed to one of our favorite Bollywood songs, and got down on one knee.
How did you envision your wedding to feel? Was there a specific style or traditional sentiment you wanted to display?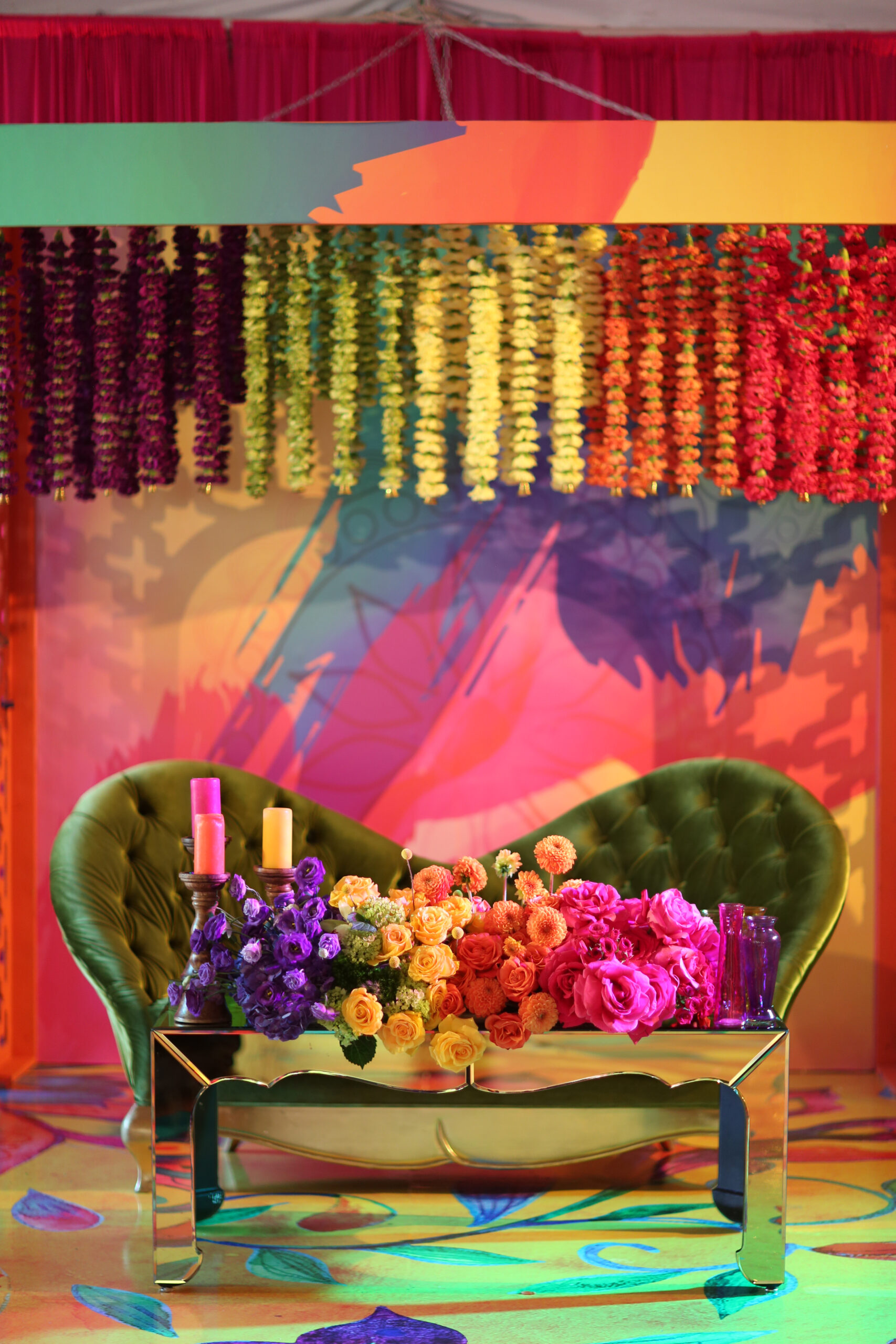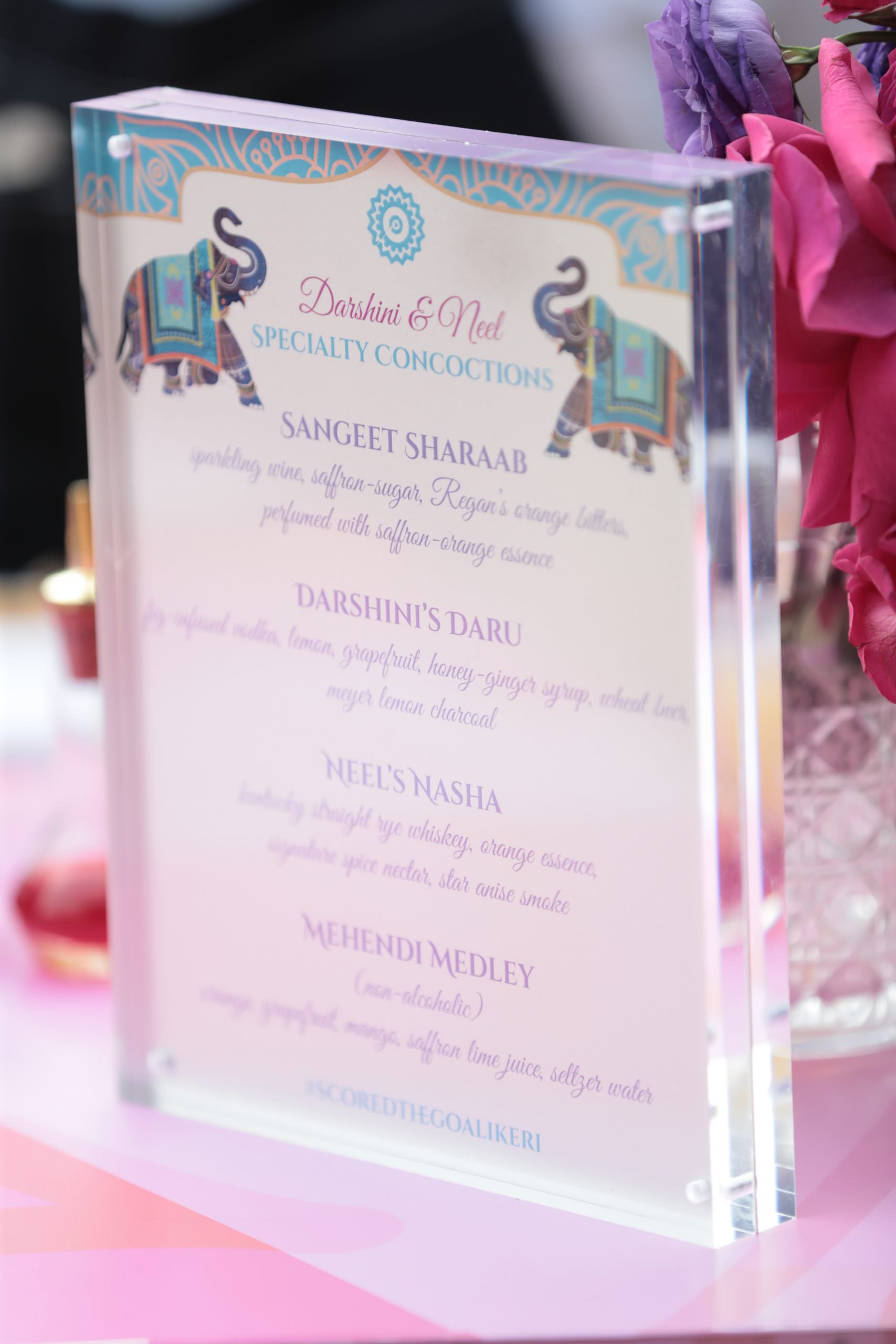 For this event, I wanted it to be super classy but still make a beautiful event.
Our wedding was filled with a few events. We had our haldi, mehndi, wedding ceremony, and reception. One thing that was consistent across the board was pops of color and a classy touch. A girl only gets married once, and I think she should feel like a princess. I wanted the vibe and style to be royal on the wedding day, so I went for an ombre and gold look. The mehndi was meant to be more fun, a Bollywood night filled with dancing. Furthermore, the vibe was supposed to be sort of like fun food and the signs that Andaleeb from Azure created for that were unimaginable. Quite frankly speaking, I knew what I wanted but in no way was I creative. For me, it was so easy to work with Andaleeb to tell her what I imagined and for her to take it to beyond what I imagined. For my reception, I went for pink and rose gold, a majestic ending to the beginning of our story.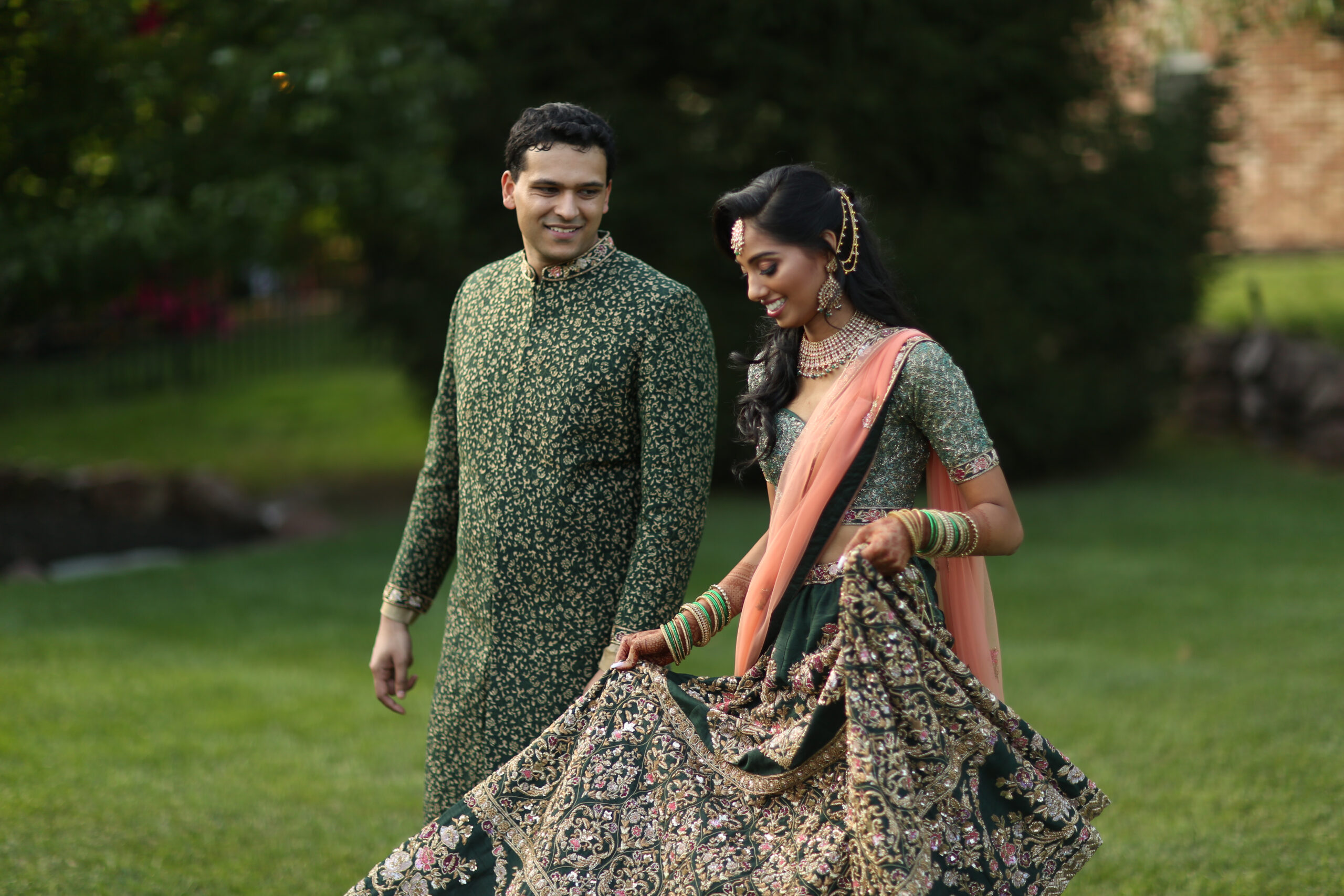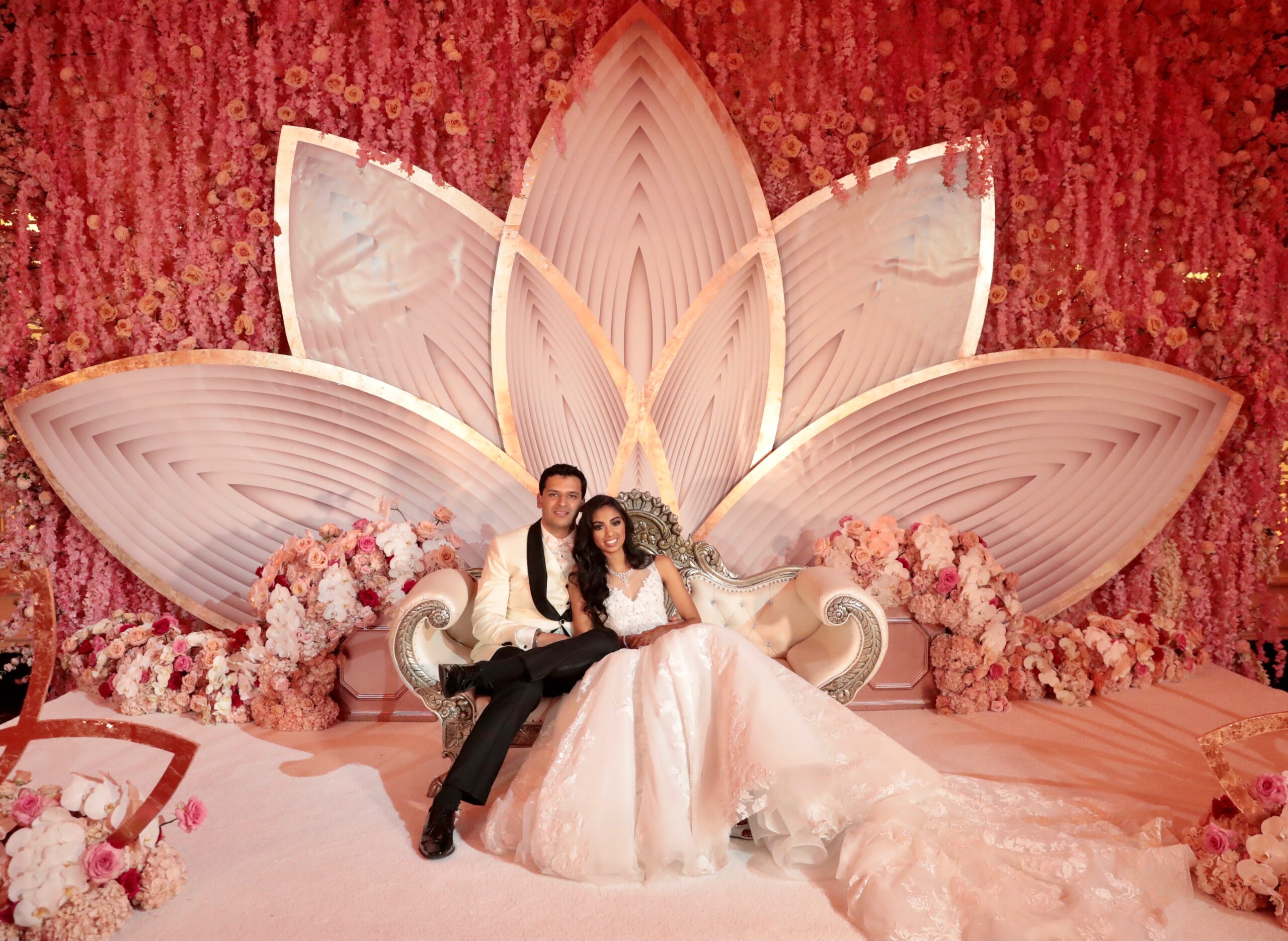 What were the events for your wedding? Tell us about your vision for each ( venue, style etc.)
Bridal Shower at The Legacy Castle - My mom and Neel had planned this together. This venue is breathtaking. It feels like you're walking into a palace. The vision they had for this event was flowery.
Mehendi at Home – The Mehendi was supposed to be a setup for performances. Given that we met through dancing we could not miss the chance to have some Bollywood singing, dancing, and instrumental performances. The house really just came together with the colorful and fun background that started our events off.
Wedding at Marina Del Rey – This venue is on the water, between the White Stone Bridge and Throgs Neck Bridge. An amazing view of the water while being inside! My vision for this day was to truly feel like a rani (princess). Taking one look at the pictures for this day, it was truly captured.
Reception at Venetian – This venue really is like a classy ballroom feeling. Perfect for what we envisioned, a classy rose gold ending.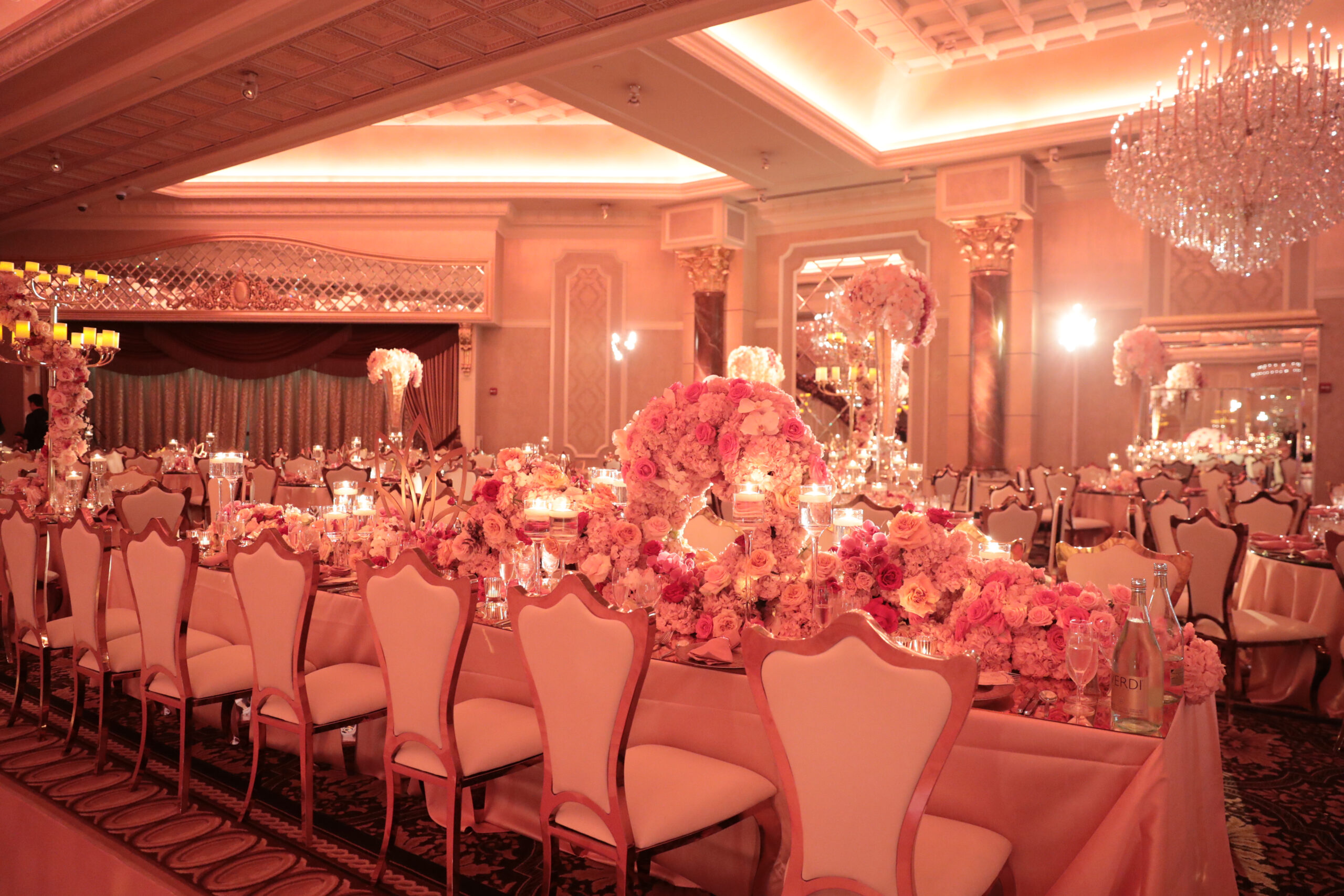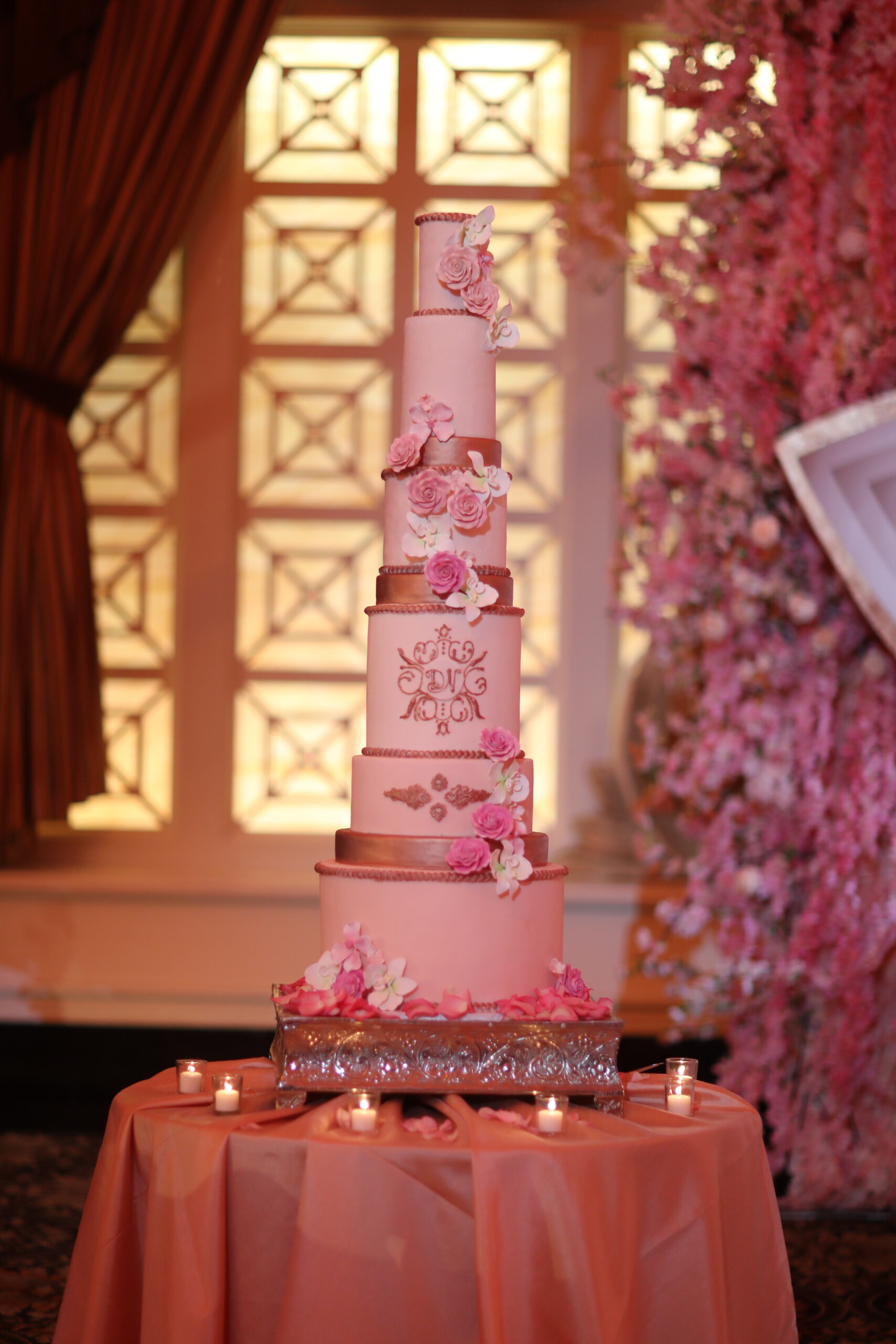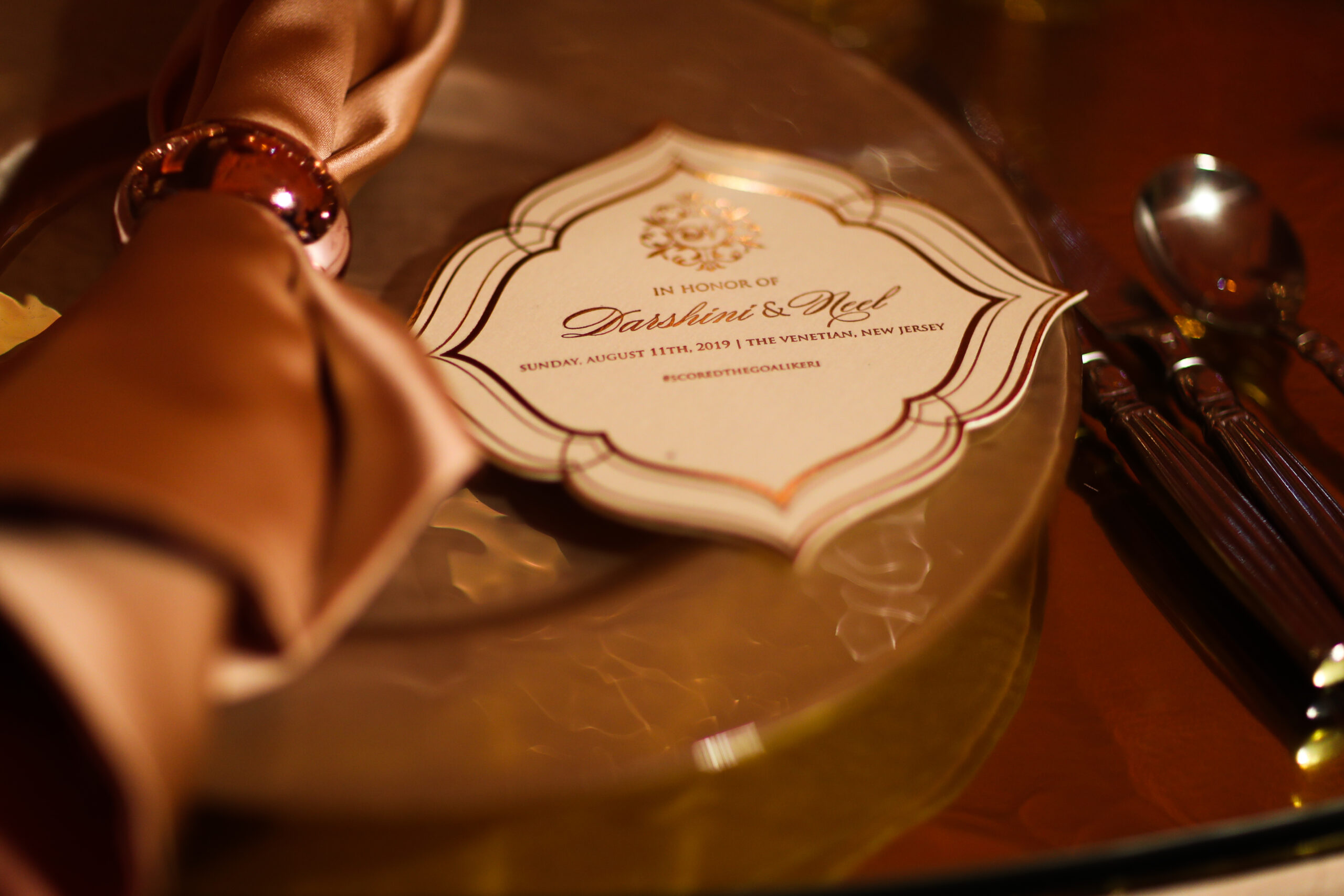 Tell us about a few of your favorite decor or design elements from each wedding event?
Wedding - I loved the ombre touch on our wedding day accented with gold. People still talk about the décor and details of the wedding until today. We had this brochure that was given to every person that walked them step by step through the wedding event. The brochure has these little caricatures that were a perfect touch. We gave away favors of Radha and Krishna idols (famous God and Goddess of Hinduism) that had my favorite quote printed inside and our logo on the outside of the box given. I absolutely loved this touch.
Mehendi - We were so detailed down to funny quotes on our napkin, the names of our drinks, and the themes of our food stations. I kept all of these signs until today because it had such a personal touch and was so creative. I still cannot believe that we were able to incorporate such high-quality details to bring it all together. The colorful theme provided by Design House is unimaginable and was accented so well by all these details.
Reception – The tiffany boxes were an awesome favor to give away and chocolate bars. Rum and raisin cake is a signature Guyanese favor but to change it out we decided to have a twist on things and use a chocolate bar. The bar had a rose-pink packaging and rose gold logo with a quote from us. The details are truly what the guests appreciated. Even the menu cards were cut in a lotus shape and really was the perfect preview to the amazing food the guests were going to receive. `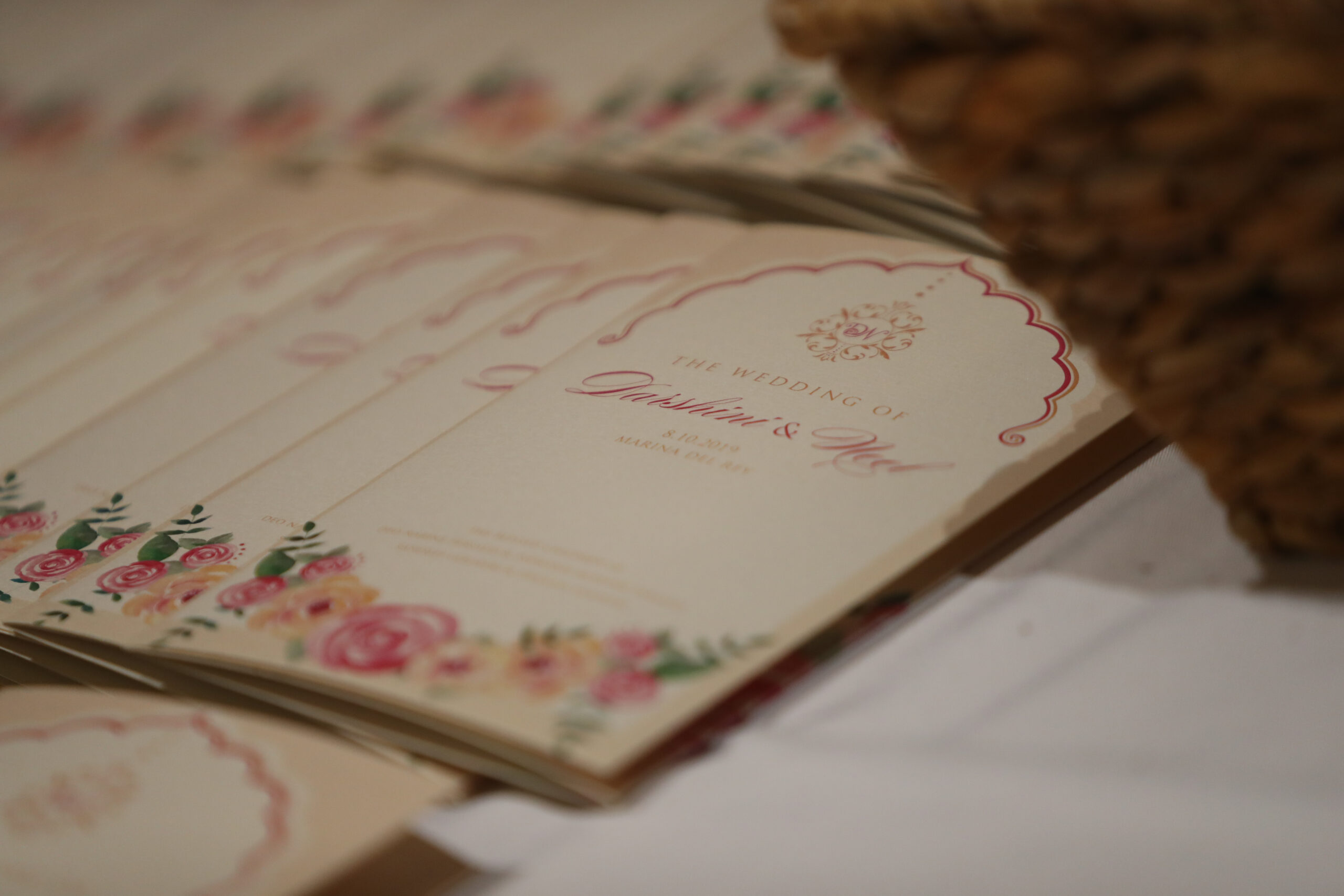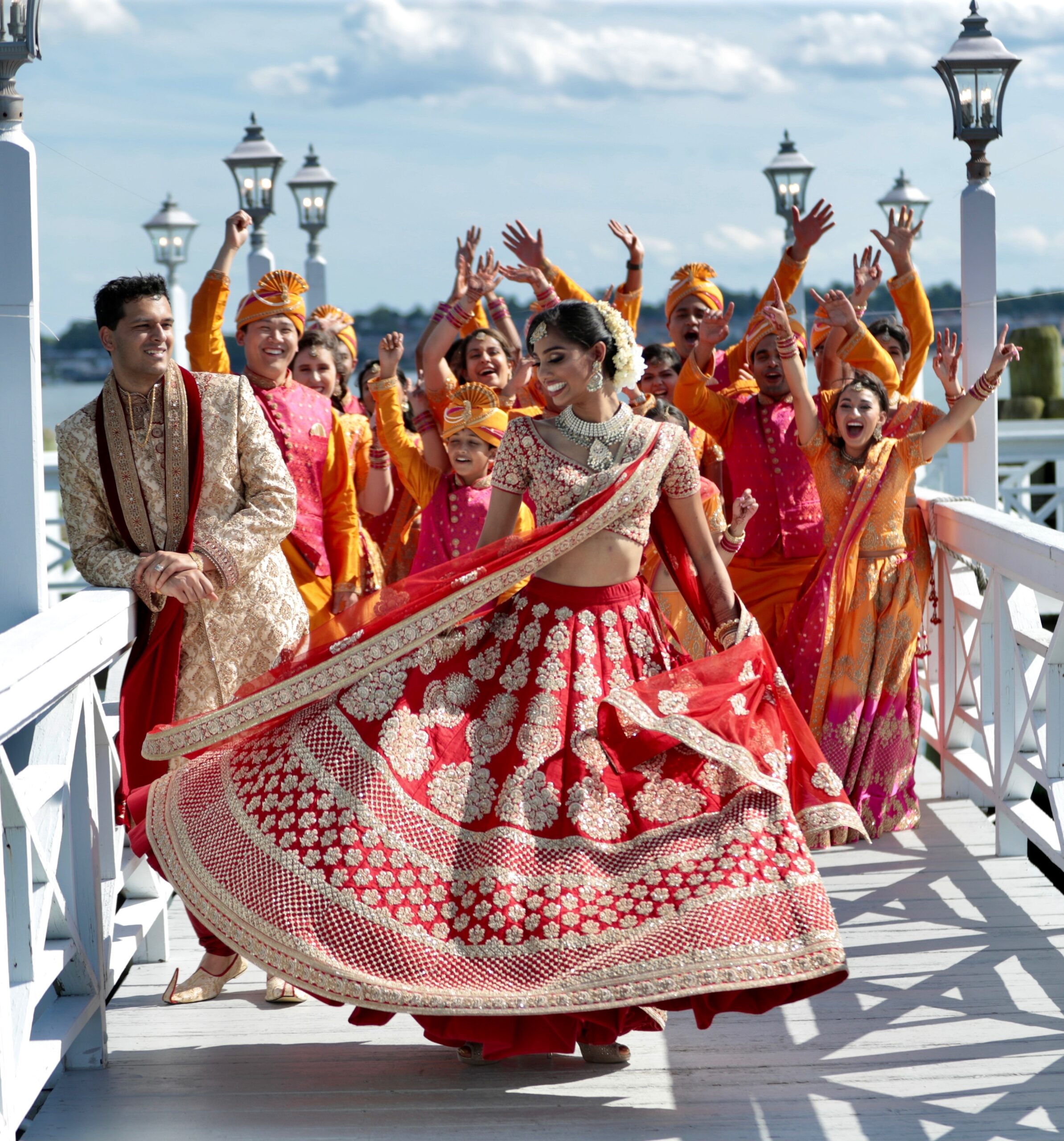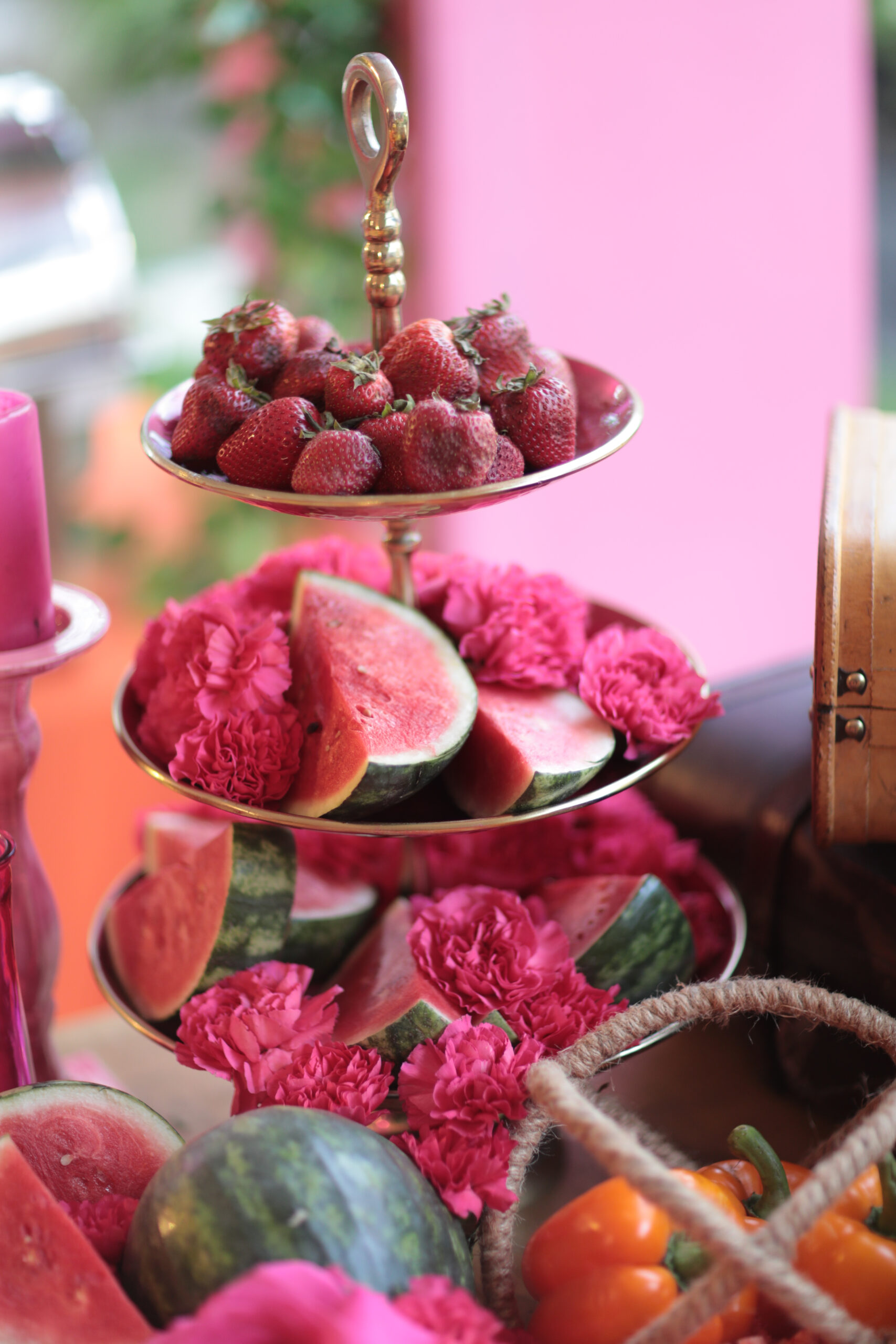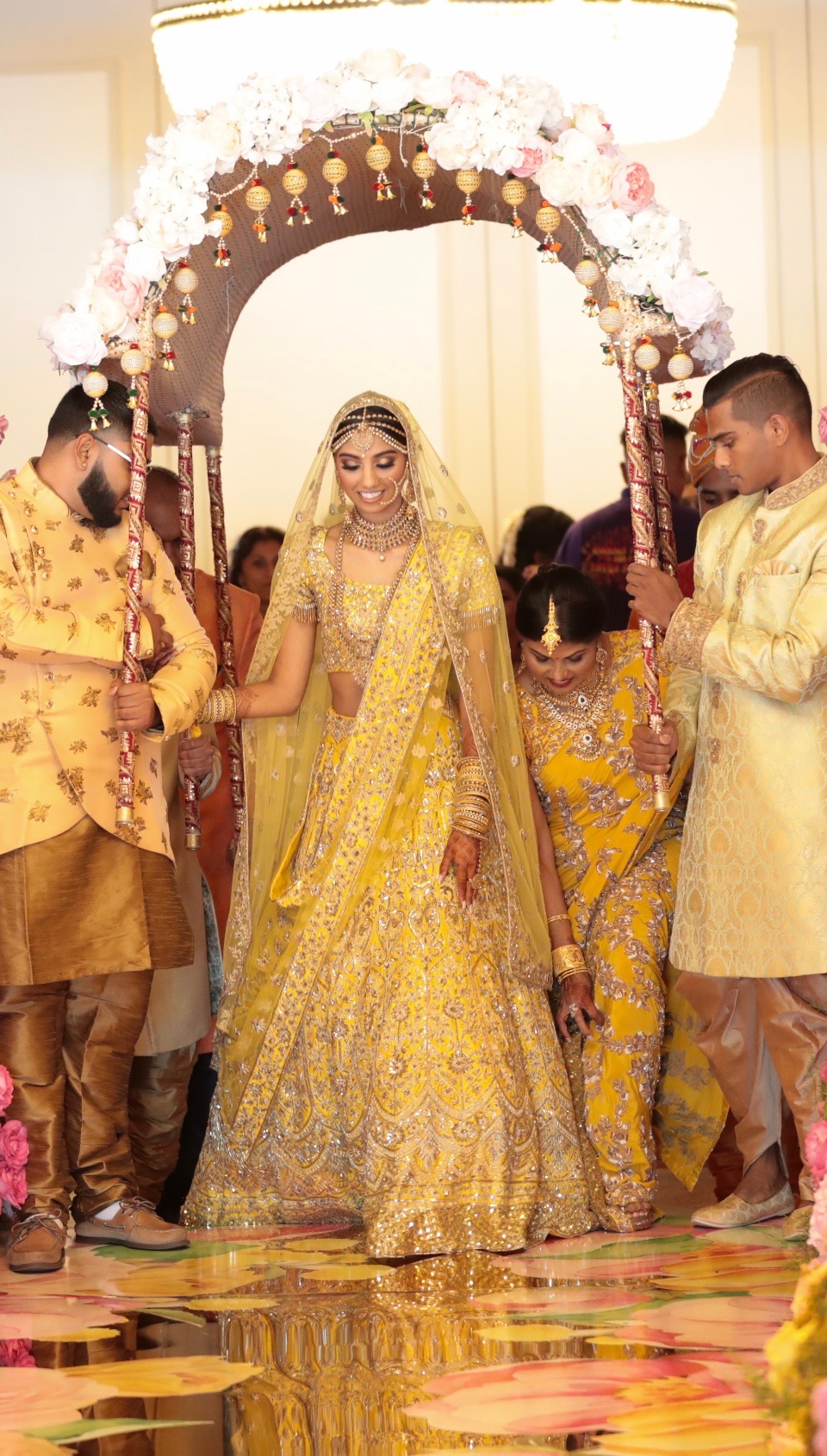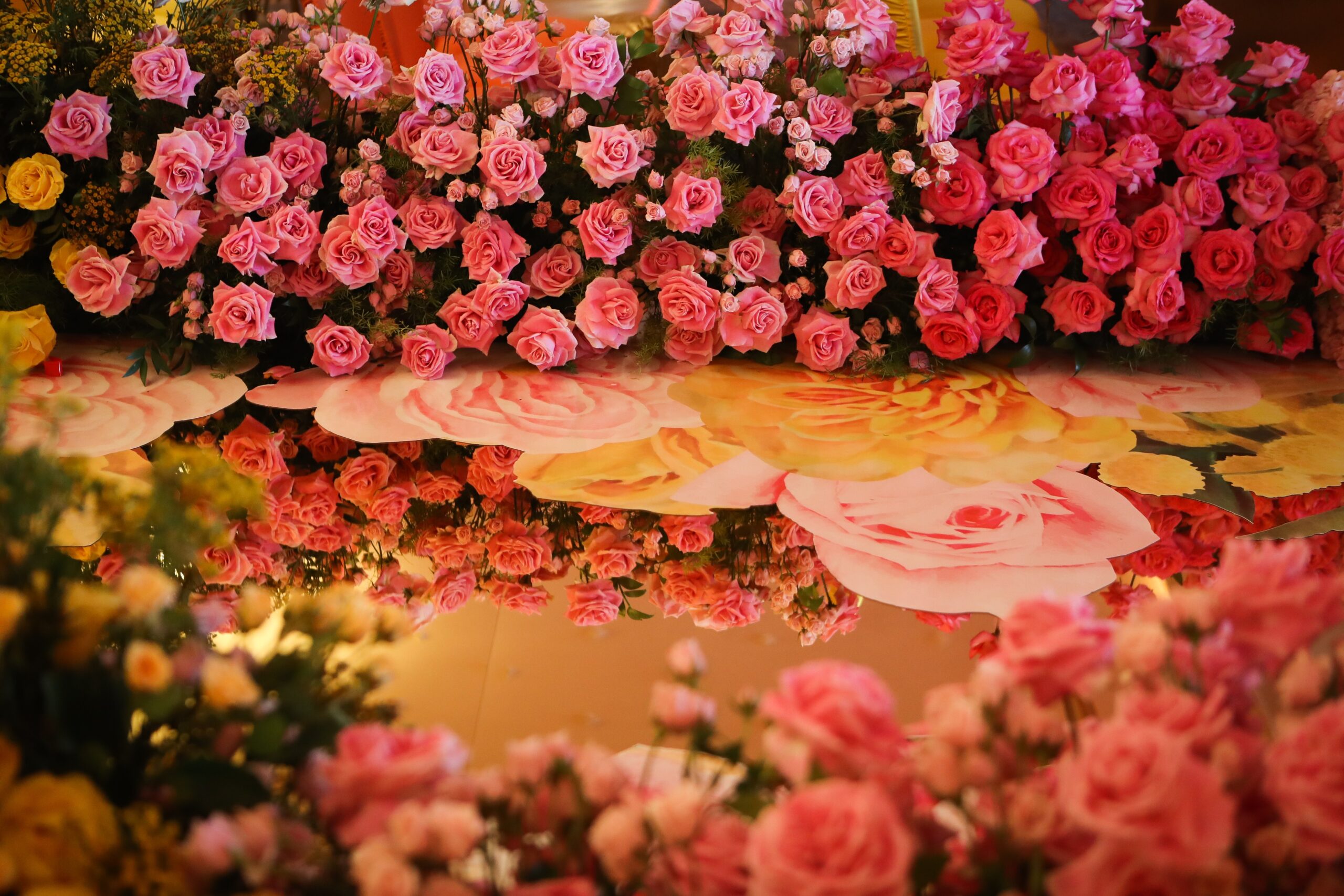 Is there any specific moment(s) or element that stands out to you from the wedding?
Walking down the aisle for our wedding day into this flower garden that had such a royal touch was unreal and unforgettable. The perfect beginning to our story.
Enjoying our Mehndi night with our friends and family. We love Bollywood music and a night filled with good food and family is what we needed to realize that this time was really for us to enjoy.
Neel loved performing during his Bharat, he felt like a Bollywood hero making a debut in a movie. Our first look on the reception day with each other. We really appreciated how much celebrating we had done and that it had all come together in the way we envisioned.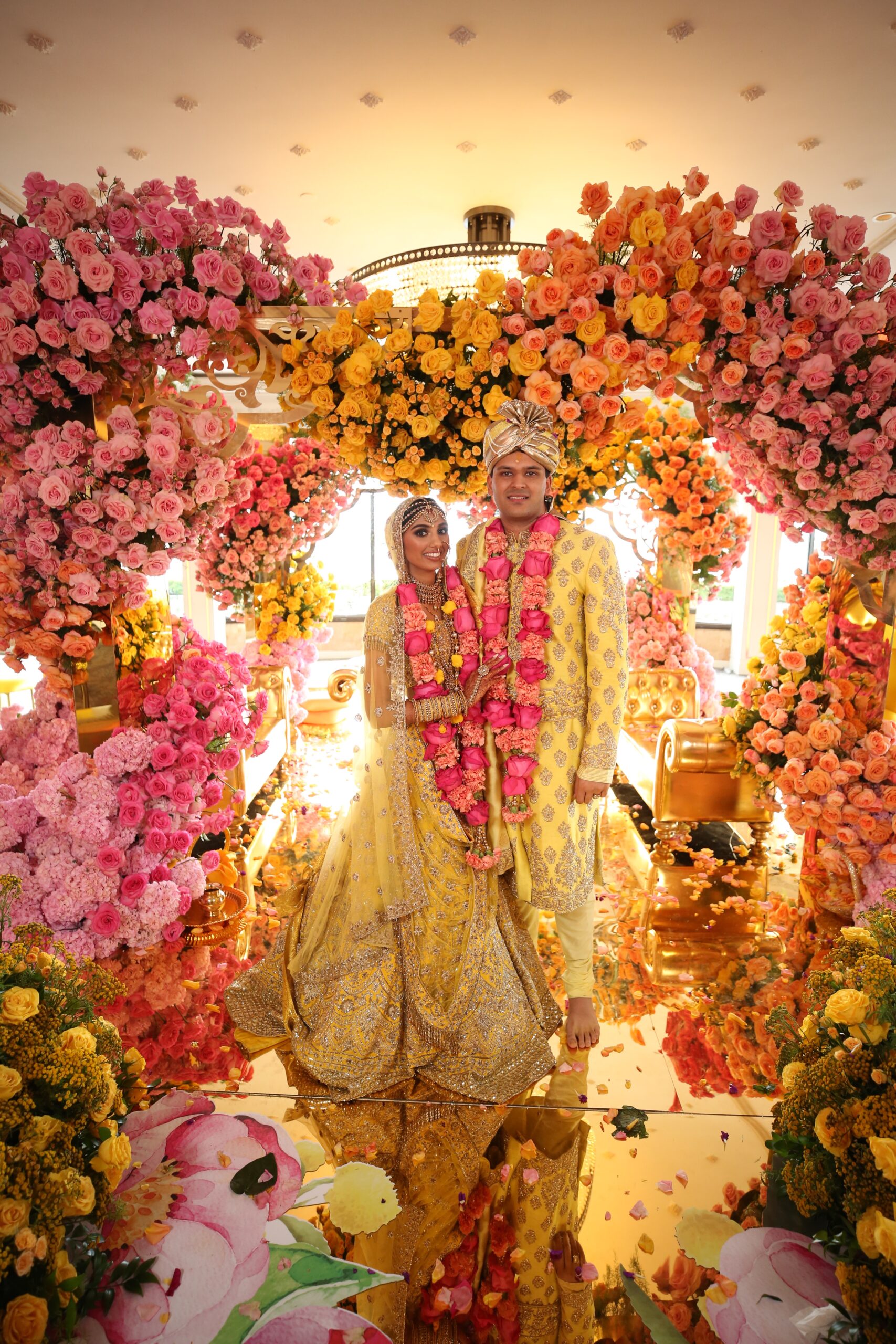 How did that vision come together?
It takes an army to make a wedding come together, but really you need a supportive team. The vision for me started from knowing what I wanted and having a great team of vendors. A wedding was a huge deal for me, something I always dreamed of. The easiest part was being able to say to my decorators what I wanted and them sharing the design process with me and caring about my input. My photographer listened to all my input for what I felt were important photos, I even sent him 300 examples of Instagram photos so he knew what I was looking for. Until today Neel, myself, and our family look at these photos and cannot thank him enough for how he captured the beginning of our chapter. Azure is the vendor that was the glue that filled all the pieces together. The vision comes together with the details whether it be menus, food signs, welcome bags, inserts for favors, brochures of the event's details, save the dates, I can really go on forever. But again, the ease of working with Azure and the amazing quality made the vision come together. Our families really supported us from beginning to end, and we cannot thank them enough for being there as well.